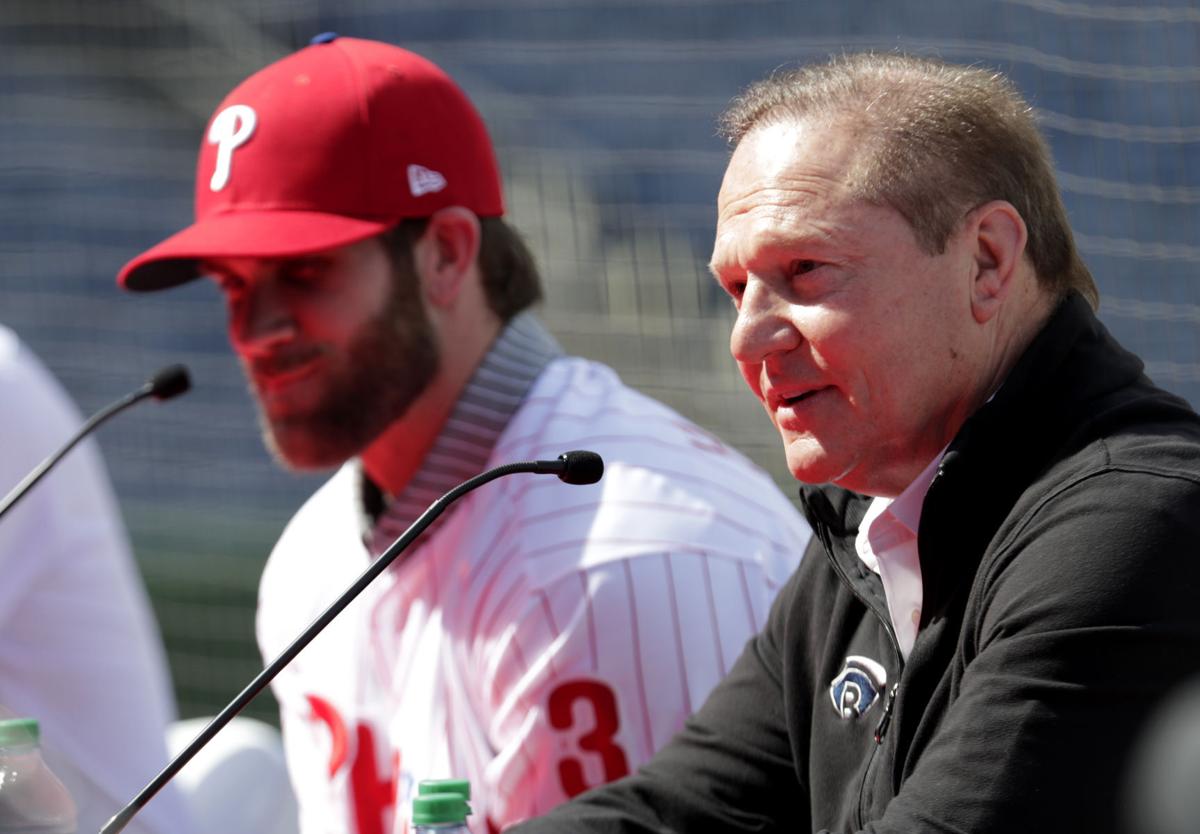 Agent Scott Boras is having an outsized impact on the contentious return-to-play bargaining between the players and owners.
His role is reminiscent of agent David Falk's involvement in the NBA's ugly 1990s labor battles. His strong influence illustrates the challenges facing player associations while trying to strike a deal with owners.
On one hand, these associations parlay worker solidarity and joint action into gains for all of their members, as any labor union would.
On the other hand, they want superstars to earn their full reward for selling tickets, moving merchandise and driving television ratings.
These principles are difficult to balance during collective bargaining.
Boras pushes hard for all of his clients, from prospects to superstars. But he is best known for demanding an uninhibited marketplace that rewards the best.
"The reality is the greatest and most successful aspect of Hollywood are the stars," Boras told Sports Illustrated. "George Clooney, Jennifer Lawrence, Bradley Cooper … whatever movie they are in is about them. People identify with the greatest of great people.
"In sports you think about Michael Jordan and Tom Brady. When you think about the people who are the billboards of teams it creates what we expect in sports. People want to watch greatness and they want to watch the greatness of individuals. What is best for baseball is what the fans tell us: when you have the greatest, most iconic players, the fans will come."
Falk struck the same tone on behalf of NBA icons.
"This is really the overarching theme and I've been saying this since I was in my 20s: No matter what system you have . . . you're always going to pay more money for the LeBrons and Jordans and Kobes and Ewings and Olajuwons and Birds and Magics. Always," Falk said. "Those are the stars of the movie.
"To me, the biggest crime is that people like LeBron or Anthony Davis or Kobe, they should be making $80 million, maybe $100 million, because their contributions are so unique on and off the court."
Ah, but the NFL, NBA and NHL operate with revenue-sharing arrangements between the owners and players. The NFL and NHL have team salary caps in their collective bargaining agreements.
The NBA has a soft cap, a payroll limit owners can circumvent at a cost. MLB doesn't have a salary cap in its CBA, but the current luxury tax effectively serves as a soft cap.
When the owners floated a revenue-sharing arrangement as a way restart baseball this summer, the players balked. MLB Players Association chief Tony Clark opposes revenue sharing, fearing it could lead to a salary cap when the current collective bargaining agreement expires in 2021.
But revenue sharing can also create a team salary floor, which baseball badly needs. This season the Pittsburgh Pirates were ready to roll with a payroll of less than $55 million, or a third of what the Cardinals budgeted. That's ridiculous.
While the MLBPA was glad Mike Trout got a $426.5 million contract from the Angels and Boras got Bryce Harper a $330 million deal with the Phillies, it must address the sport's shrinking middle class in the next agreement.
To get past the current return-to-play crisis and avoid a lockout or strike after next season, the MLBPA must avoid the strife that hit the National Basketball Players Association in the 1990s. Falk pushed his high-end clients like Michael Jordan and Patrick Ewing to preserve superstar rights at the perceived expense of rank-and-file players.
Falk fueled those flames with comments like this during the NBA's 1998 lockout: "You take Michael Jordan, Scottie Pippen and Dennis Rodman away from the Bulls, and what do you have? A team that might not win the CBA."
Journeyman center Danny Schayes, who was involved in bargaining, had this recollection for The Ringer: "David Falk's theory about the NBA was that it was star-driven and that the labor agreement should reflect that: there should be unlimited contracts for the superstars; most of the other players were interchangeable parts; the bulk of the money should go to the players he represents; and the rest of the players would divide up what's left."
That's not how unions are supposed to work. So some ballplayers blanched when they read hard-line remarks from wealthy Boras clients like Max Scherzer and Harper.
"Hearing a LOT of rumors about a certain player agent meddling in MLBPA affairs," Reds pitcher Trevor Bauer tweeted last week. "If true — and at this point, these are only rumors — I have one thing to say ... Scott Boras, rep your clients however you want to, but keep your damn personal agenda out of union business."
The NBA's 1998 battle ended with the players agreeing to contract maximums that left more money for middle-tier players. Falk may disagree, but it was a win-win outcome for the players.
Today top NBA players can earn $40 million or more per season. More than 50 players earned more than $20 million this season and another 75 made between $10 million and $20 million.
There will be money for everybody in baseball, too, if the owners and players — the stars and the supporting cast — can find common ground.
Concerned about COVID-19?
Sign up now to get the most recent coronavirus headlines and other important local and national news sent to your email inbox daily.