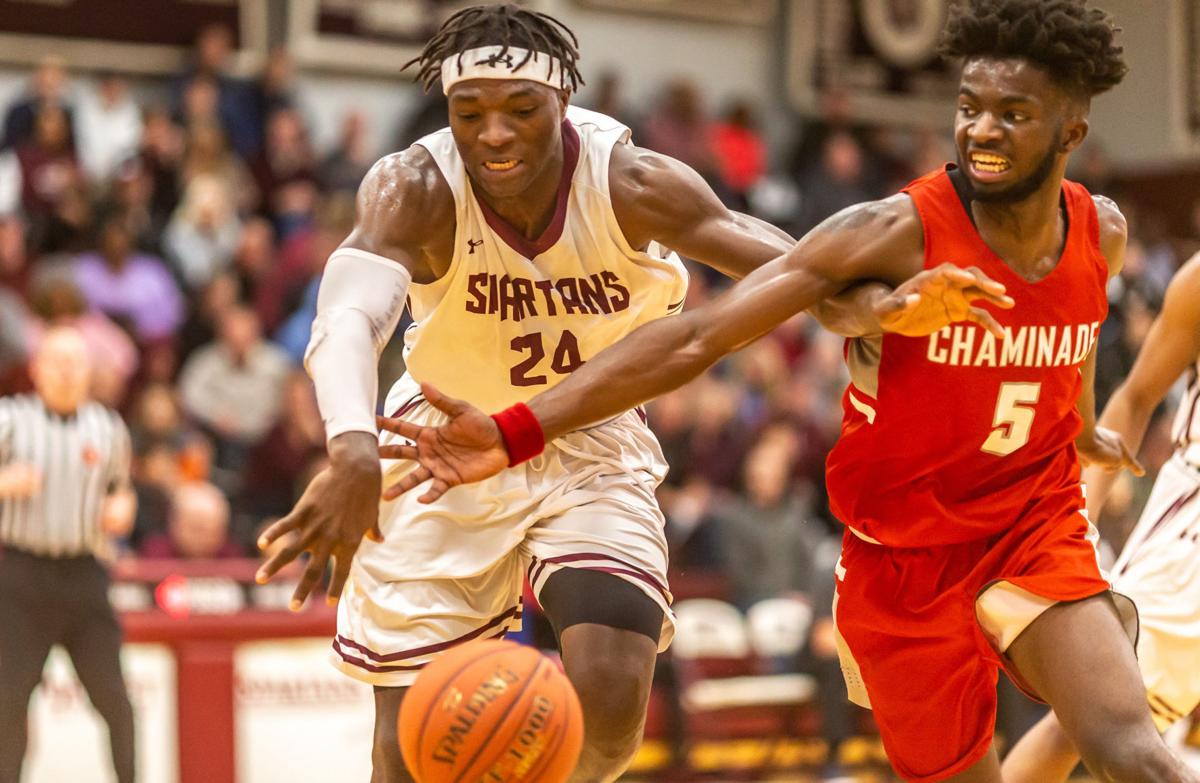 The Missouri basketball program will have to work its way back to national relevance. These day there's no shortcut available to the Tigers.
The program posted a losing record in five of its last six seasons. Recruits see a half-empty arena (or worse) when they attend games or watch on TV.
Coach Cuonzo Martin and his staff must get in early on guys and/or draw on relationships. They found two complementary transfer pieces and a backup center for this season's team, then attracted some promising late-bloomers for future squads.
There is hope for this season, since the Tigers will bring one of college basketball's most seasoned teams into an unconventional campaign.
There is hope for the 2021 recruiting class, since the committed prospects all fit what Martin seeks on and off the court.
The Tigers haven't added transcendent talent, though, so success will require time and effort. This old-school approach is difficult to execute in this new age of college basketball.
Everybody wants instant gratification. Boosters want to win now. Elite recruits want to turn pro quickly. Players transfer if they don't receive their desired role and coaches hopscotch between jobs.
Mizzou found a shortcut with the Porter Family Package back in 2017. It worked, since the Tigers reached the NCAA Tournament in 2018 after winning just 27 games in three seasons under poor Kim Anderson.
But the Tigers got a total of 36 games from the star-crossed Porters, Michael Jr. and Jontay. Michael Sr. added little to the coaching staff while commanding a hefty salary.
Missouri sank into the SEC's bottom tier and then the pandemic hit. Mizzou's athletics department is mired in financial distress and resources are tight.
There is no money for another big above-board play, like the Porter deal. There is no desire to go back down the, um, aggressive recruiting path that led schools like LSU and Kansas into serious NCAA trouble.
Quin Snyder is coaching the Utah Jazz these days, Tony Harvey is an assistant at Eastern Michigan, and there's no going back in time.
Elite recruits are accustomed to receiving inducements. Martin can only promise the opportunity to work hard, improve and earn playing time.
That pitch doesn't resonate with many four-star prospects, but Martin can connect with players seeking whole-person mentorship during these tumultuous times.
It appears he made such connections with this class, which offers the potential to bring good fits into the program Martin is trying to build.
The first commitment was Springfield, Mo., guard Anton Brookshire, a determined young man who chose the Tigers over UNLV, Bradley and Missouri State. Brookshire helped secure a commitment from forward Trevon Brazile, another Springfield prep star.
Martin accepted a commitment from 6-foot-6 guard Kaleb Brown, the younger brother of sophomore Kobe Brown — who has been an excellent fit in the program.
East Coast wing player Sean Durugordon picked the Tigers over Georgia, Arizona State and DePaul. Finally, Martin added center Yaya Keita, who plays at De Smet under former Martin aide Kent Williams.
There is no Michael Porter Jr. in this pile, but there are some potential four-year players who could reinforce the program's culture.
Writing for Rivals.com, recruiting analyst Eric Bossi offered this assessment of the last two Mizzou commitments:
"In Keita, Cuonzo Martin and his staff are getting an intelligent, outgoing, hard-playing and rugged big man. He knows his role and is the type that any coach would love to work with. Given the trouble Mizzou has traditionally had pulling Rivals150 talents out of St. Louis, he's an important win. Down in the Southwest part of the state, Brazile is a late-blooming 6-foot-7 forward with length and upside. He may be a few years away but he has good instincts, plays above the rim and is going to be capable of defending all over the floor. The future is promising for both of these guys."
Of course, adding prospective talent won't help if the Tigers can't develop it. Last season, Javon Pickett and Torrence Watson regressed as sophomores and injury-prone junior Mark Smith took a step back, too.
Martin has an experienced backcourt with Hawaii transfer Drew Buggs and incumbents Dru Smith, Mark Smith, Xavier Pinson and Watson. But the Tigers offense failed to get in sync last year until well into SEC play.
Can the Tigers cut down on turnovers and get more easy baskets in their half-court game? Can they toughen up and finish better at the rim?
Will big man Jeremiah Tilmon finally realize his vast potential? Can Mark Smith finally stay healthy and reassert himself as a perimeter shooter?
Will the playmaking Buggs free up Pinson and Dru Smith to attack the basket? Can Brown epitomize the versatility Martin hopes to instill with his offense?
Will Mitchell Smith build on last season's breakout and score more? Can JUCO transfer Ed Chang, Watson and/or Pickett knock down the open corner three-pointers the Tigers kept missing last season?
Martin has been laying groundwork for three years. Now he has to build more success step by painstaking step.
Dave Matter brings you the latest updates from the Mizzou sports scene.