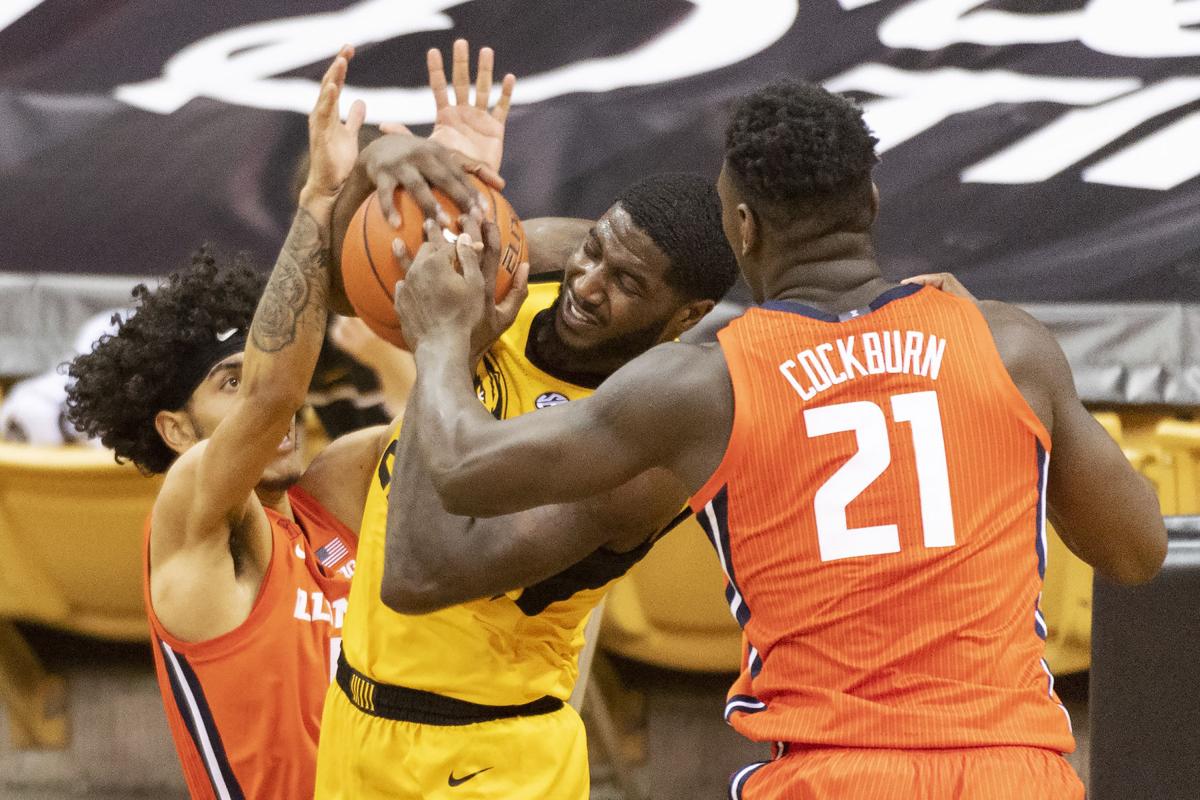 Missouri has banked two notable victories over nationally ranked teams. In a choppy college basketball season marked by COVID-19 cancellations, that fact looms large.
Perhaps vaccinations will bring some sanity to the sport at some point this season. In the meantime, cancellations will disrupt the flow of the season and make every victory precious.
Name-brand programs like Duke and Kentucky are struggling to gain traction due to all the stopping and starting. Meanwhile the Tigers keep plugging away with their veteran team despite their shifting plans and long bus rides.
Mizzou's upsets of nationally ranked Oregon and Illinois will give the Tigers standing with the NCAA Tournament selection committee.
The Tigers will be ranked in the Associated Press Top 25 this week. And, of course, they top our weekly poll — not that Missouri coach Cuonzo Martin is preoccupied with polls.
"It's all phony to me, at the end of the day," he sniffed.
Beating the Illinois changed Mizzou's profile, since the powerful Illini crushed Duke at Cameron Indoor Stadium in their previous game. Illinois and Oregon will win a lot of games this season and add luster to these early Missouri victories.
Here is how the area's Division I stack up after another crazy week:
Missouri (5-0): The Tigers had to bear down defensively in their 69-60 victory over Liberty. Chasing elusive guards through Liberty's Mixmaster offense prepared them to defend the army of Illini perimeter shooters. NBA-bound guard Ayo Dosunmu got the best of the Tigers — racking up 36 points, five assists and five rebounds — with his relentless attacks on the rim. But Missouri contained the rest of their shooters. That was good enough to eke out an 81-78 victory that extended their winning streak against the Illini to three games. Perhaps the most encouraging development for the Tigers has been the emergence of sophomore forward Kobe Brown, who scored 12 points and grabbed eight rebounds against Illinois. He also had a 14-point, seven-rebound game against Wichita State. But after each game, Martin noted that Brown has ample room to improve. He wants Brown to drive more instinctively on offense and shore up his defense at the other end.
Illinois (4-2): The Illini went to Cameron Indoor Stadium and administered an 83-68 beating on the 10th-ranked Duke Blue Devils. That was the highlight of Brad Underwood's coaching regime to this point. There will be more highlights to come this season with his loaded team, but he was none too pleased with his team's rebounding, overall energy level and offensive execution in the loss at Missouri. "It's terrible ball movement," he told reporters after the game. "We're not gonna win when Ayo scores 36. That's horrible. I hate that. I don't like anything about it ... When we're at our best, we have six guys in double figures. We're moving it. We're sharing it. We ran horrible offense tonight."
SLU (4-0): The restless Billikens routed Central Arkansas 88-65 Tuesday behind Gibson Jimerson's 21 points, but they remain eager for more action. Saturday's home game against Evansville was cancelled due to the COVID-19 complications with the Aces, so coach Travis Ford can feel some rust settling on his well-oiled offensive and defensive machine. Ford wants to play more games — and he really wants to find a tougher game to get his team prepared for the rigors of Atlantic 10 play. Coaches looking for some game action should getting ahold of Ford ASAP.
SIU Carbondale (3-0): With five players scoring in double figures, the Salukis defeated traditional Ohio Valley Conference power Murray State 70-66 Tuesday night. Usual suspects Marcus Domask (13 points, five rebounds, three assists), Anthony D'Avanzo (13 points, four rebounds, two steals) and Ben Harvey (12 points, six rebounds) led the way against the Racers. Salukis coach Bryan Mullins scrambled to fill scheduling holes due to earlier cancellations and he coaxed North Dakota to Carbondale for games Thursday and Friday.
SEMO (2-2): The Redhawks split games against (Don't Call Me Robert) Lipscomb last week, winning 82-77 at home before falling 80-74 in overtime on the road. Chris Harris scored 40 points in those two games for SEMO, lifting his season scoring average to 18.3. He's back after missing all but two games last season due to injury. DQ Nicholas scored 29 points in those games after scoring just 15 in the first two Redhawks games. First-year coach Brad Korn has settled on a solid nine-man playing rotation, so SEMO is going to win some games the OVC this season.
SIU-Edwardsville (2-4): After absorbing an 80-58 thrashing at Valparaiso, despite Sidney Wilson's 16 points and three blocked shots, the Cougars planned to go make some money at Northwestern Sunday. They also had a shot at rare national exposure via the ESPNU telecast. But ... COVID complications within the Cougars program wiped the game off the schedule.
Missouri State (0-0): Yes, the Bears still have a basketball program. Their first five games were cancelled due to COVID-19 complications. They are now scheduled to open their season Saturday against Northwestern State, then to play Little Rock two days later. After just two games it will be to Missouri Valley Conference action — ready or not.
---
Photos: Missouri defeats Illinois in Braggin' Rights game
Illinois Missouri Basketball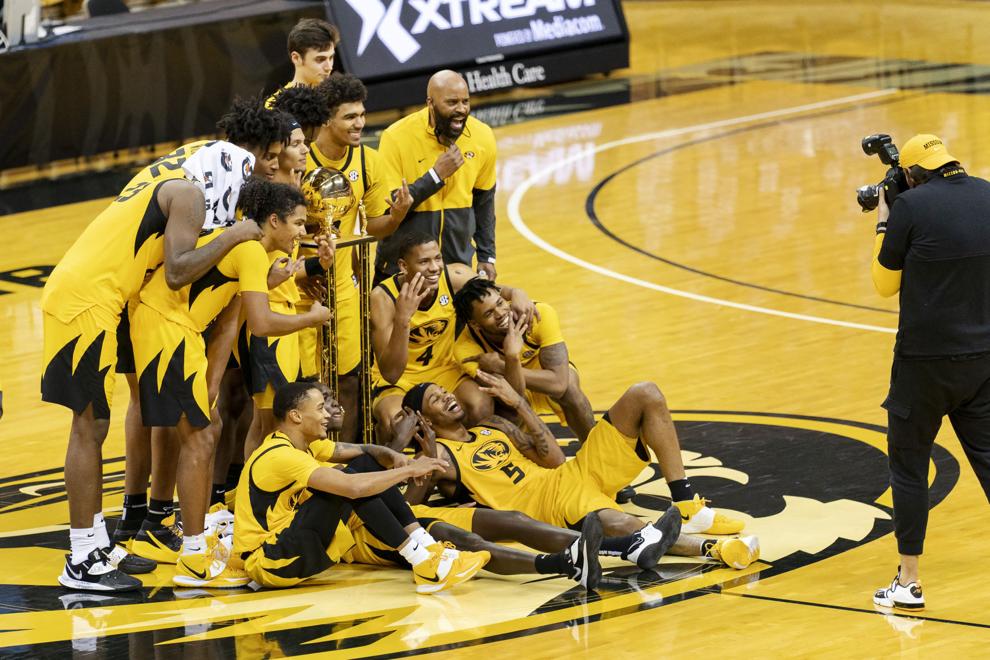 Illinois Missouri Basketball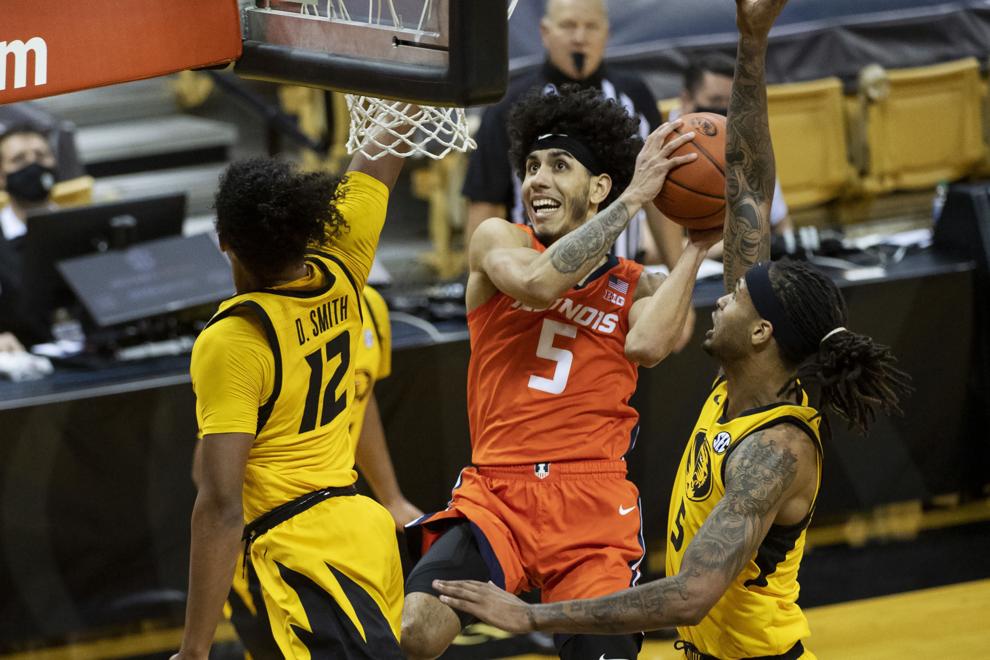 Illinois Missouri Basketball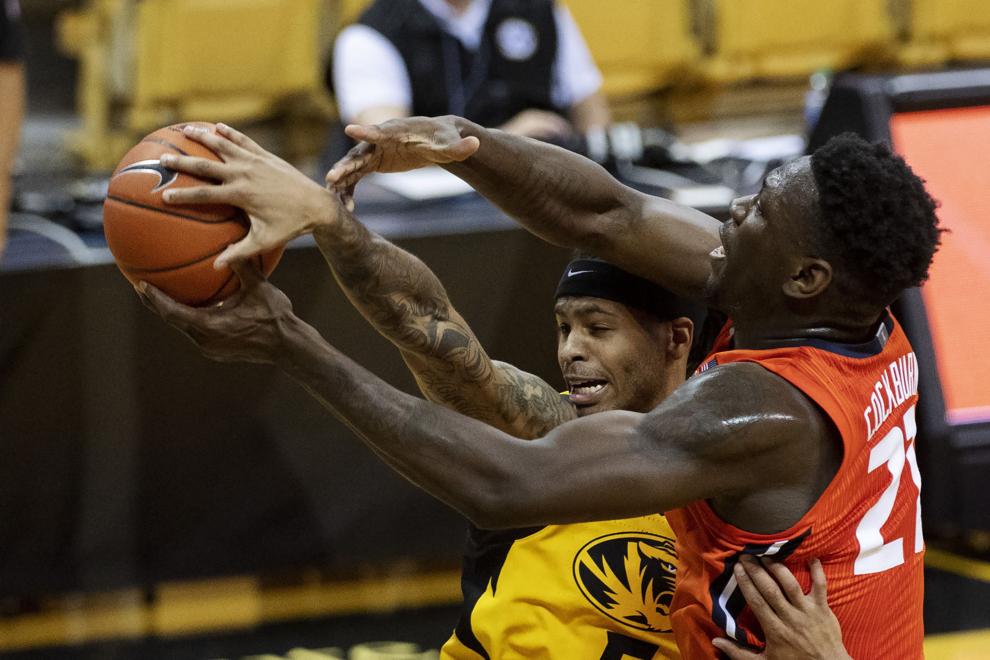 Illinois Missouri Basketball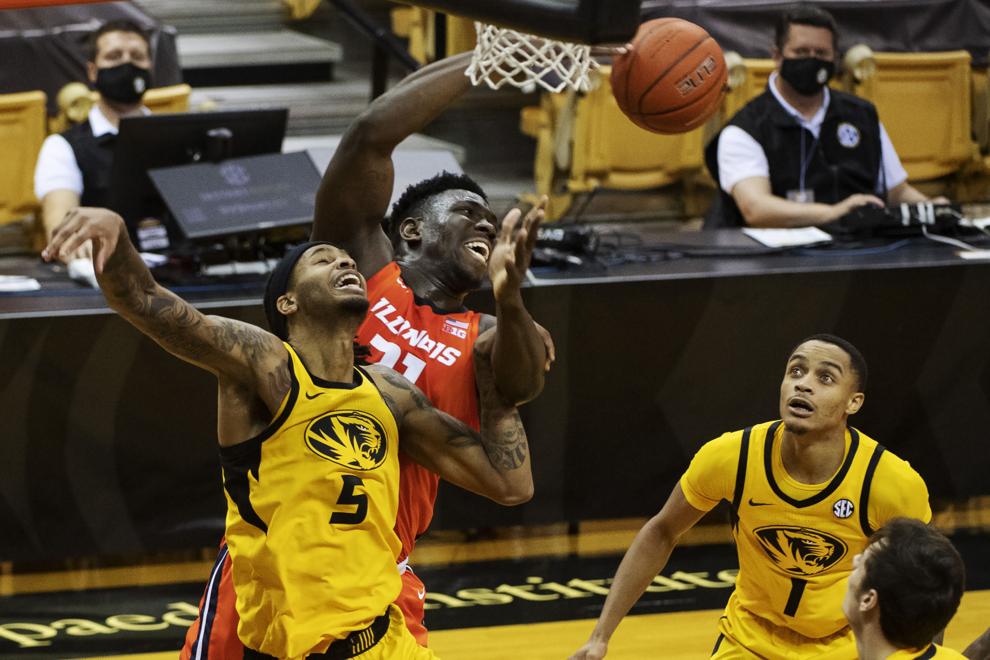 Illinois Missouri Basketball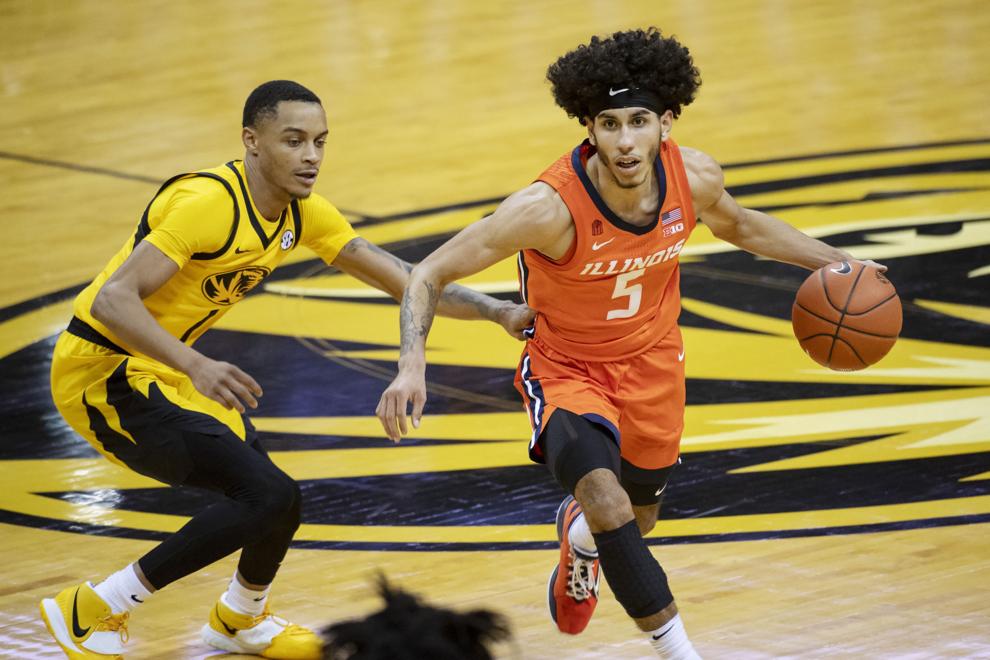 Illinois Missouri Basketball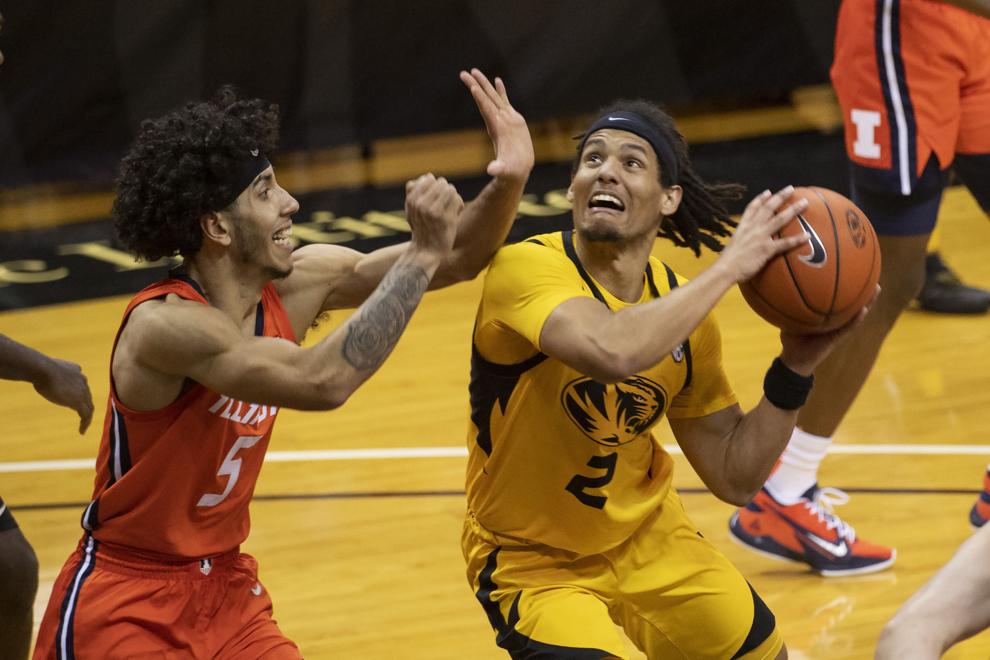 Illinois Missouri Basketball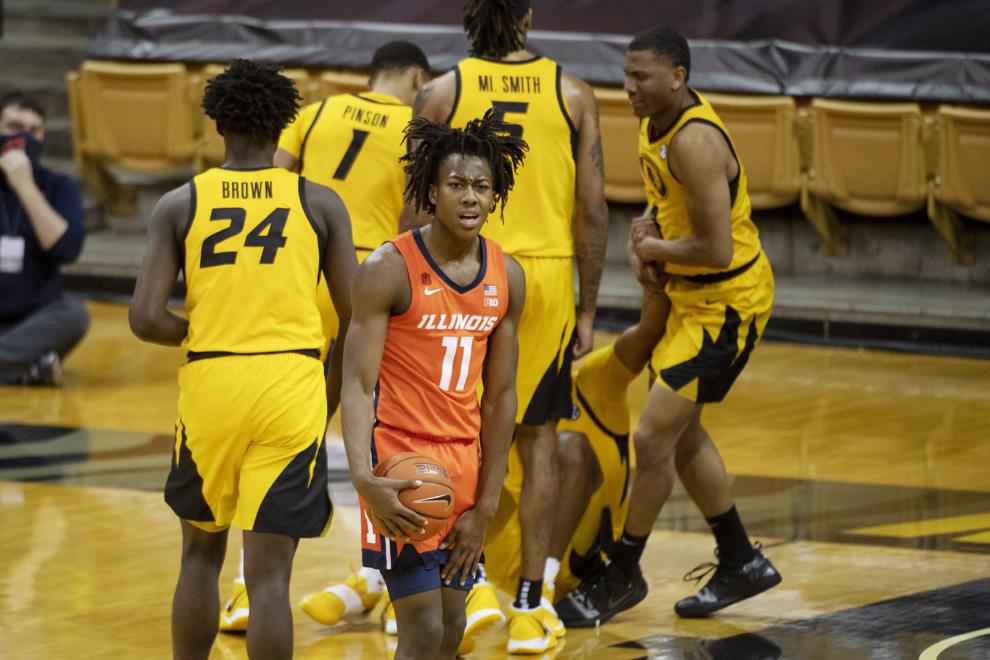 Illinois Missouri Basketball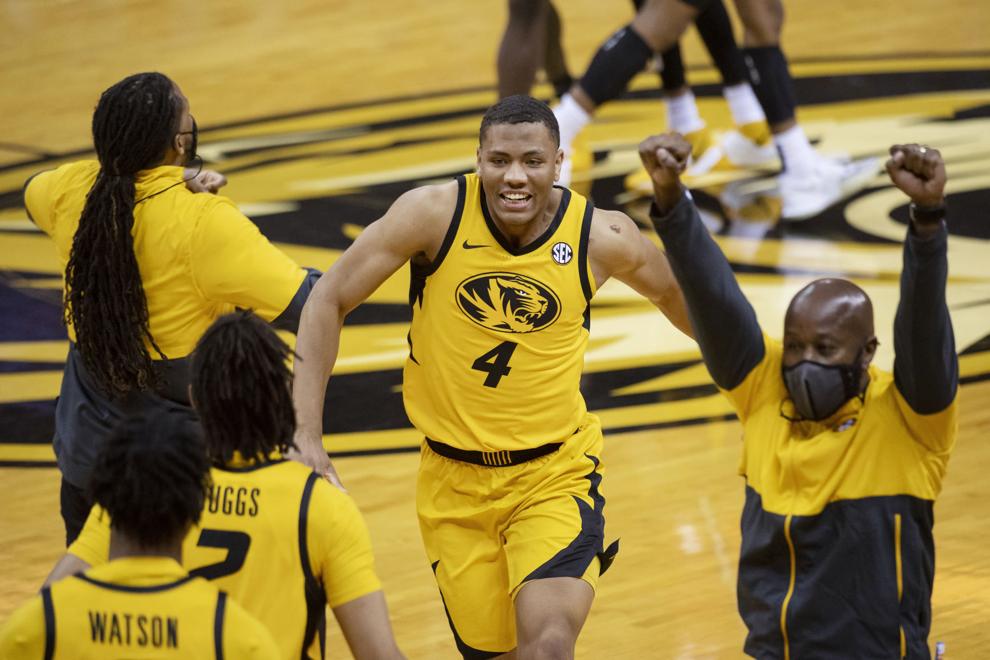 Illinois Missouri Basketball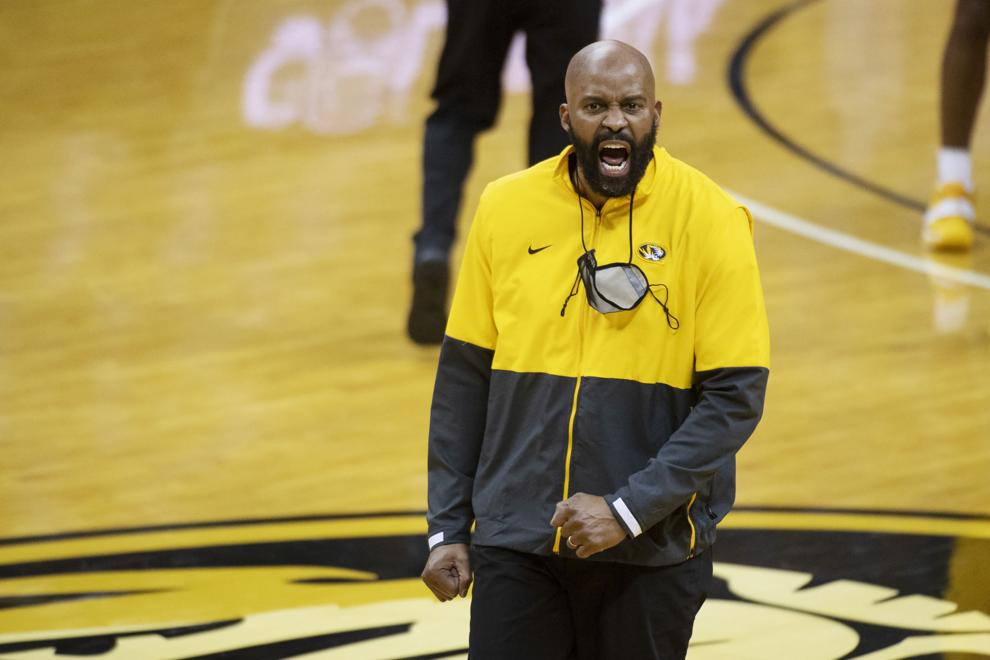 Illinois Missouri Basketball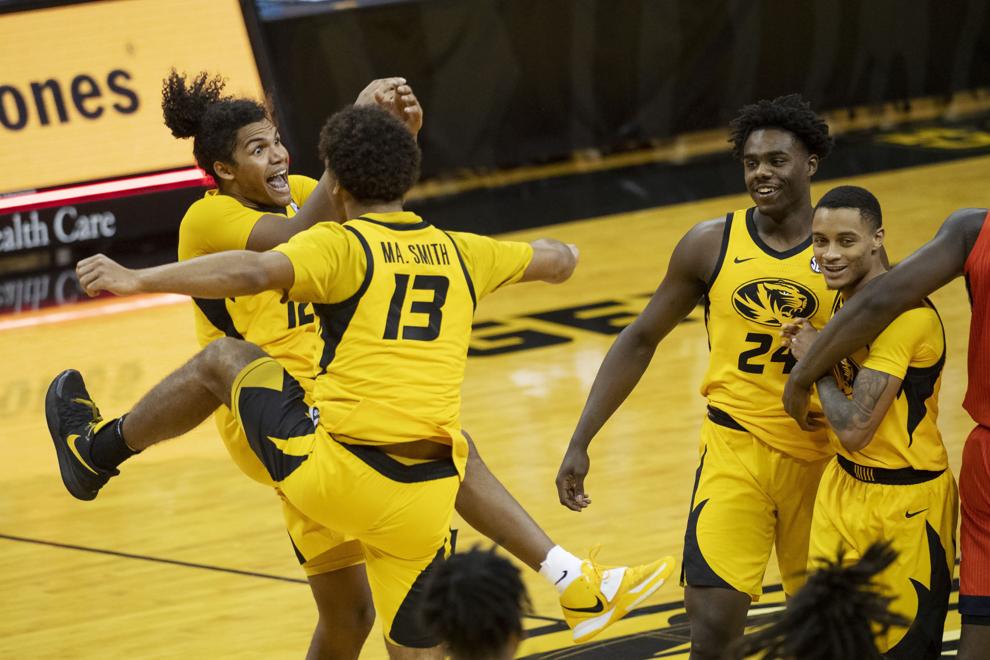 Illinois Missouri Basketball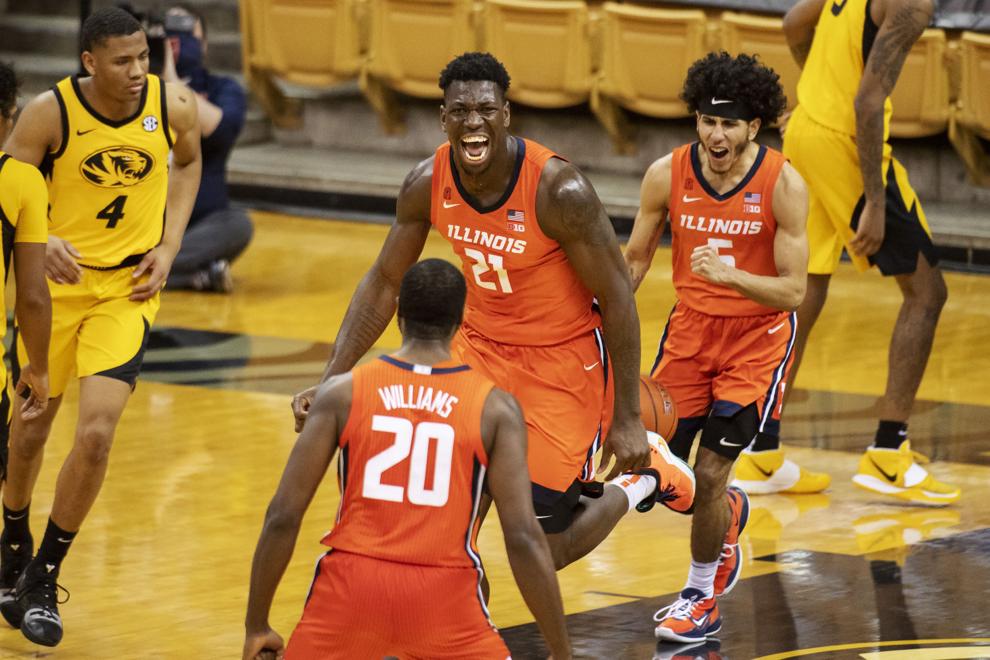 Illinois Missouri Basketball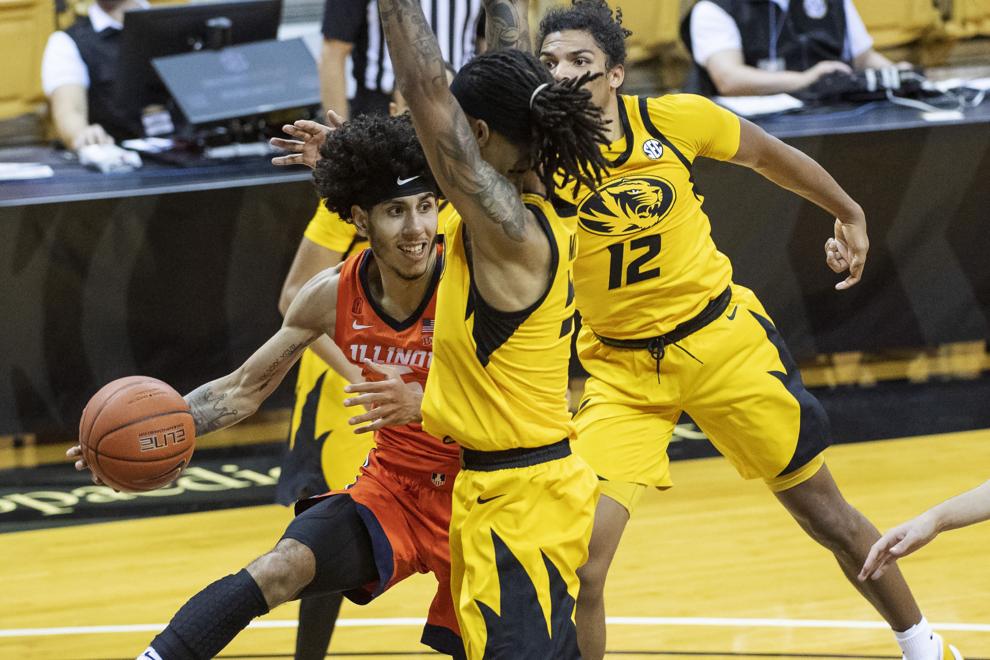 Illinois Missouri Basketball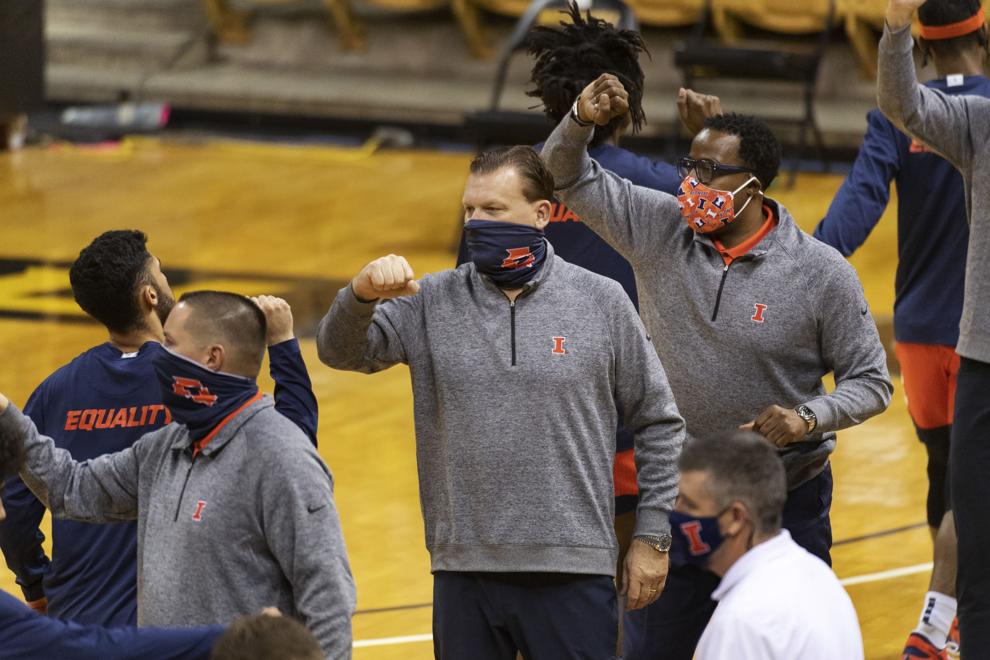 Illinois Missouri Basketball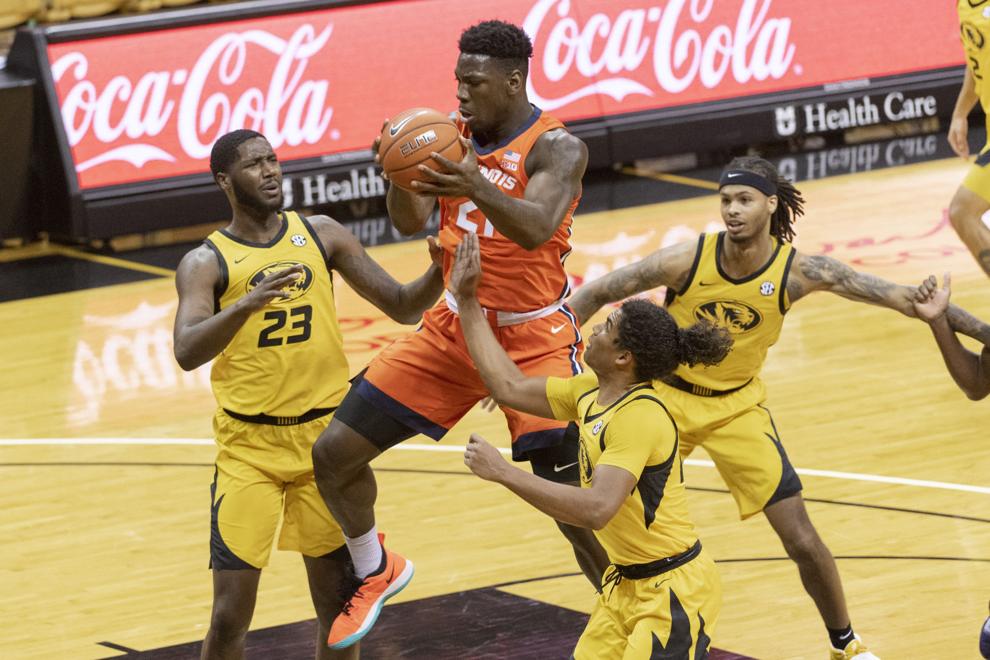 Illinois Missouri Basketball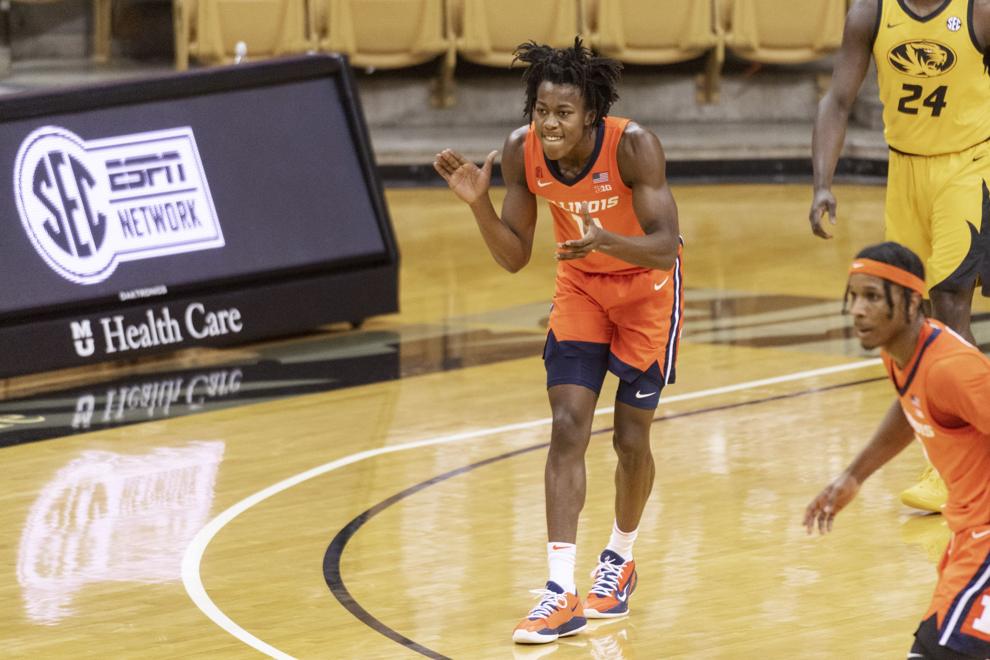 Illinois Missouri Basketball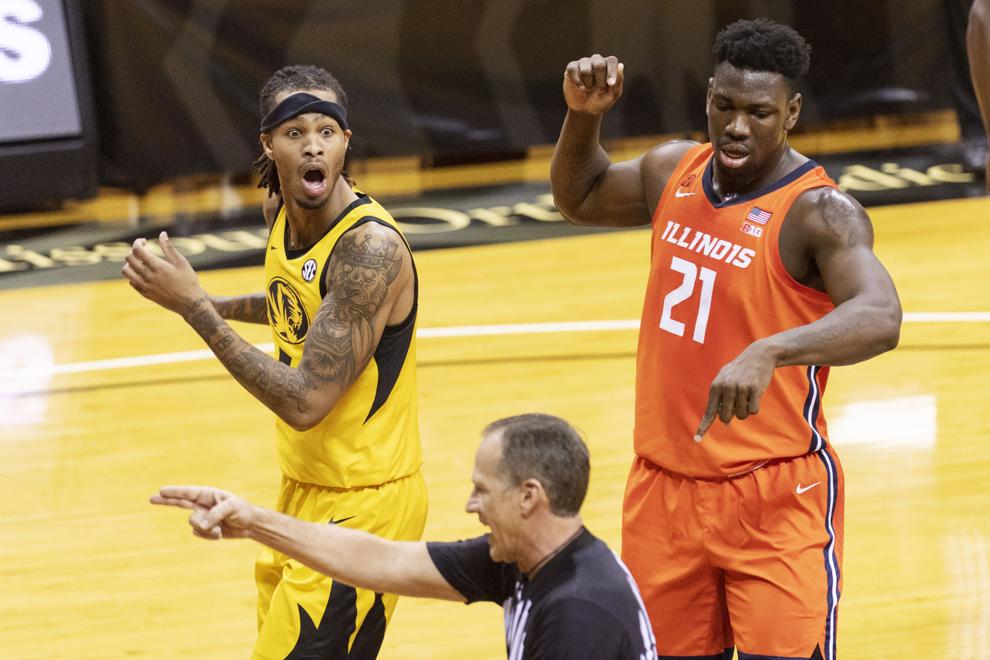 Illinois Missouri Basketball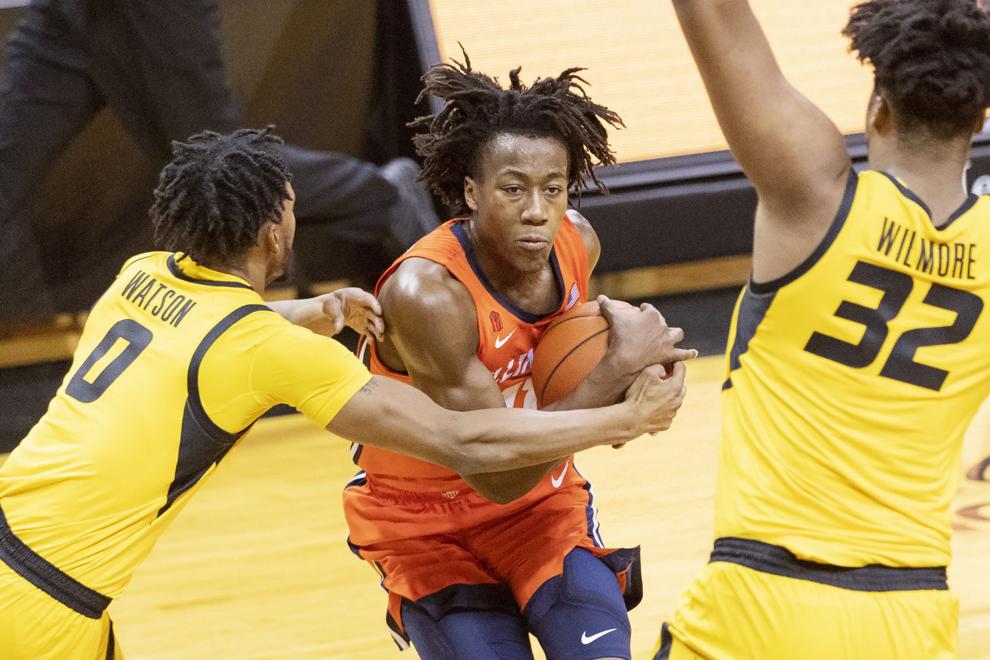 Illinois Missouri Basketball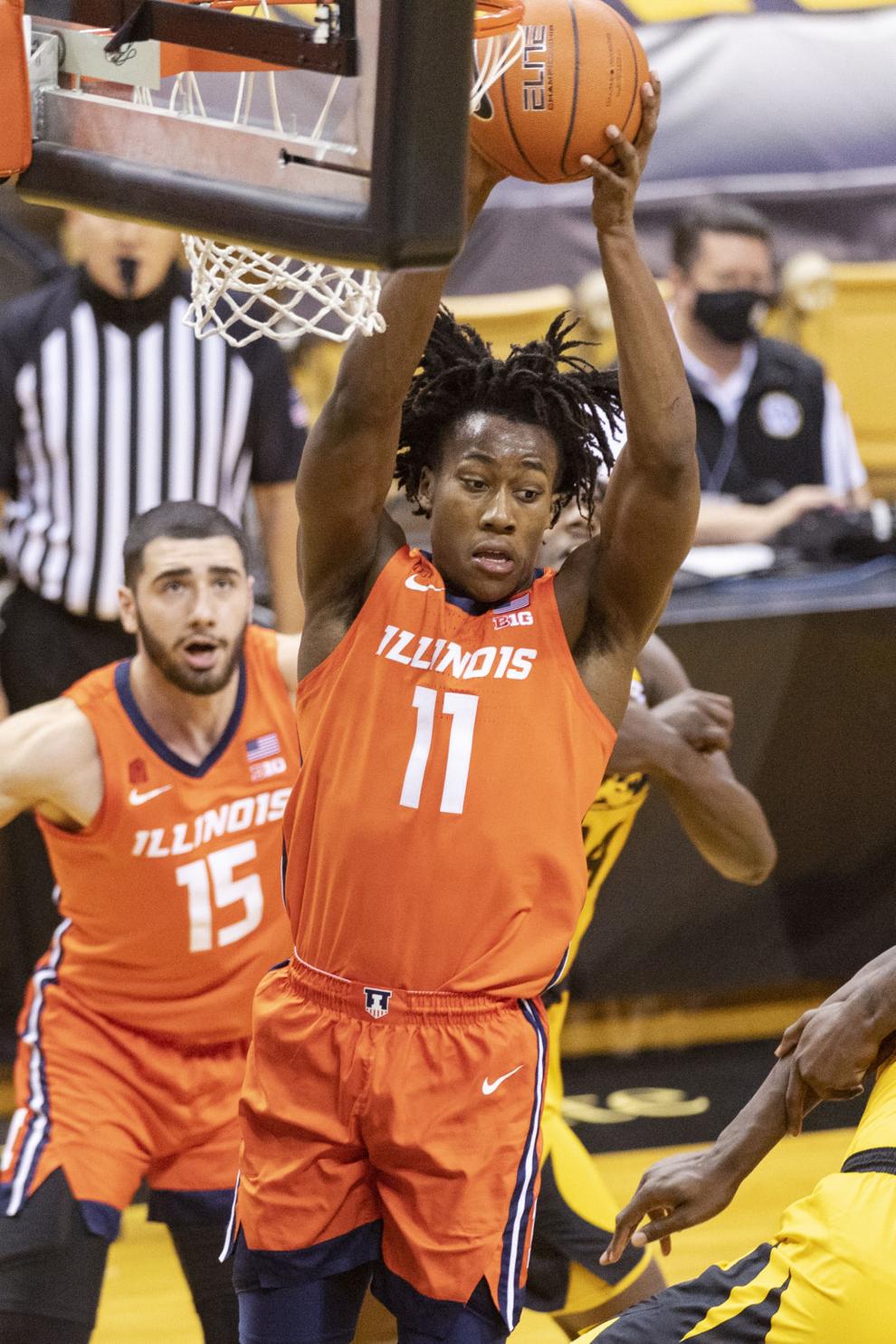 Illinois Missouri Basketball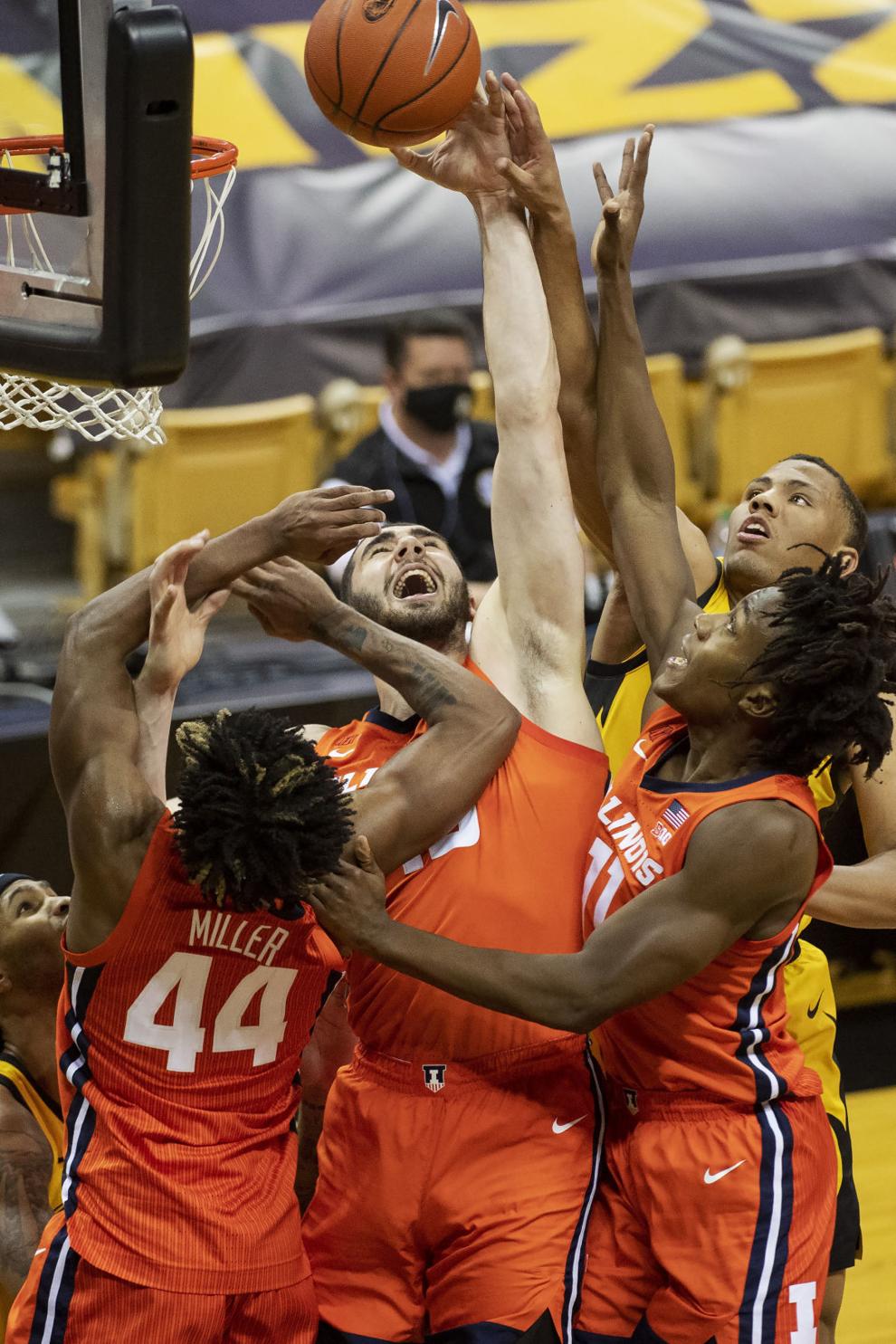 Illinois Missouri Basketball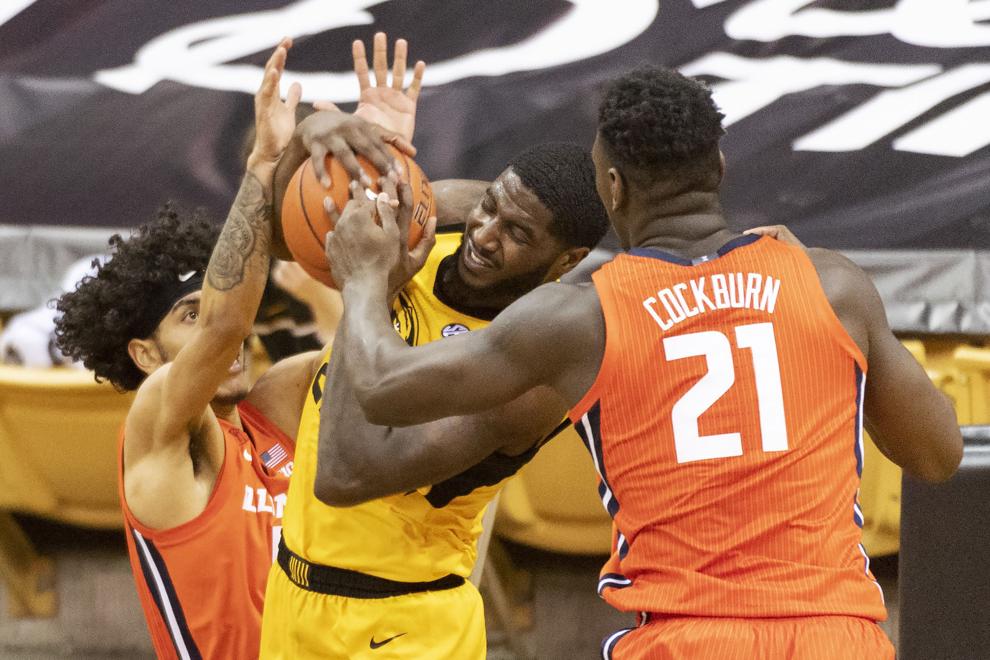 Illinois Missouri Basketball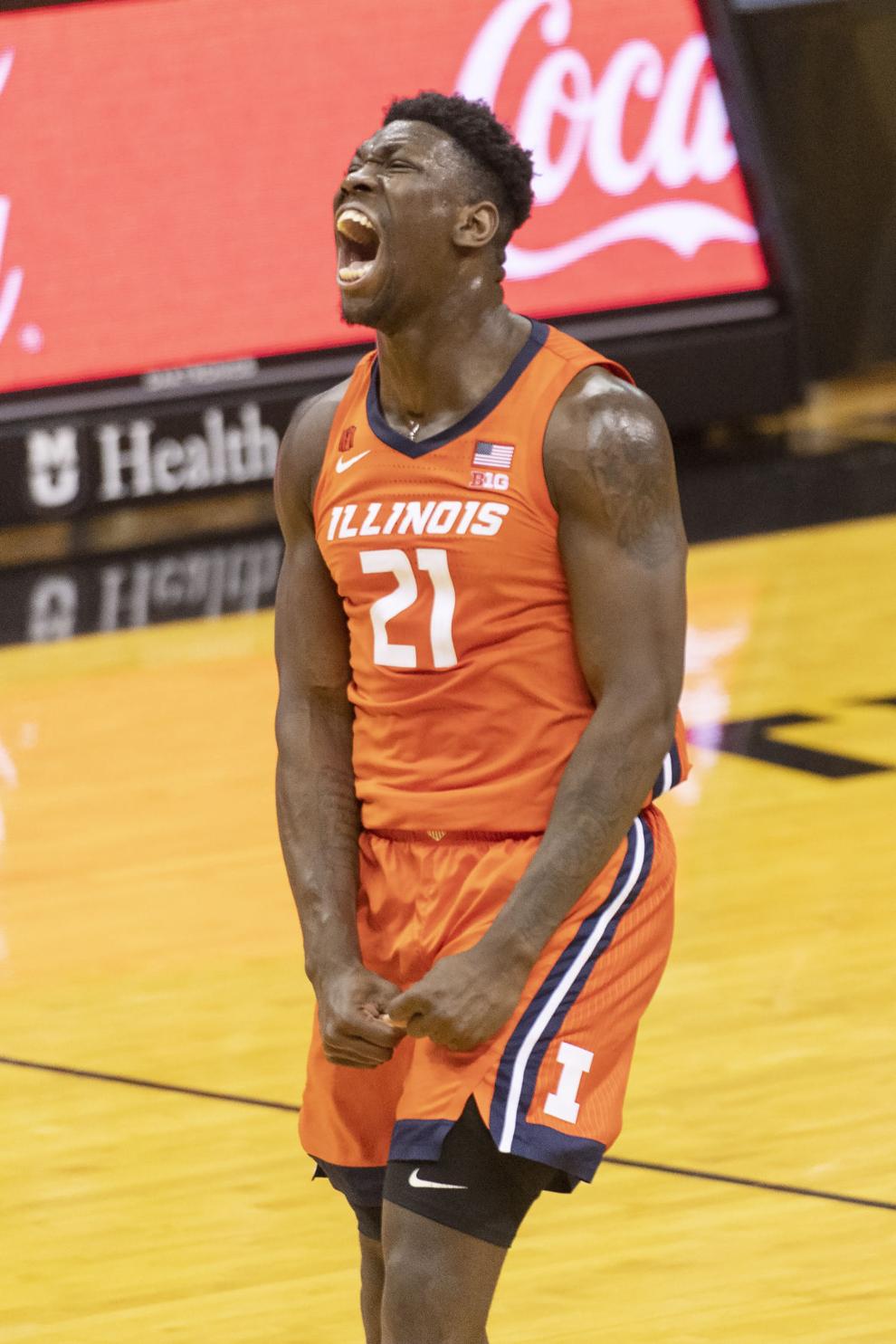 Illinois Missouri Basketball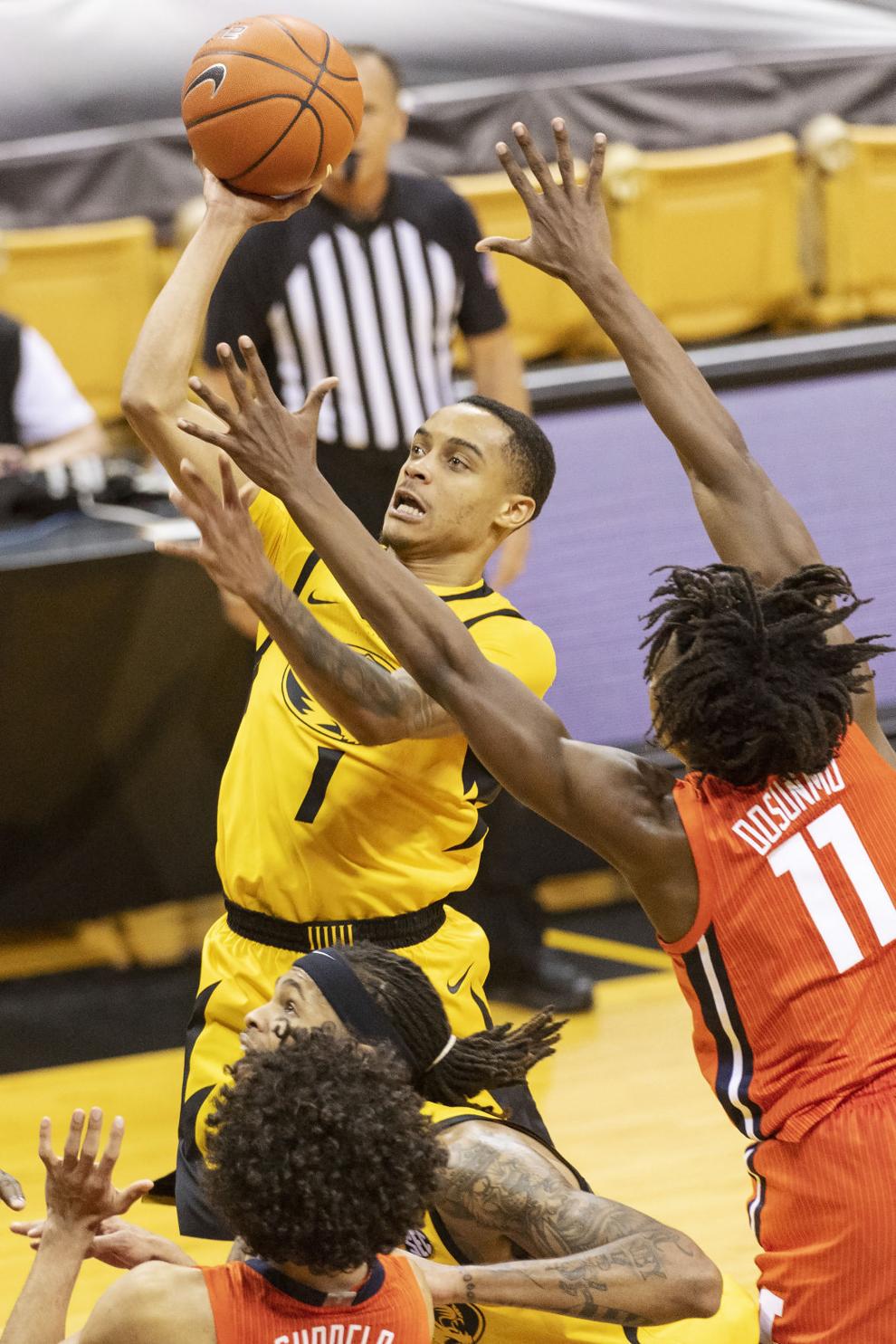 Illinois Missouri Basketball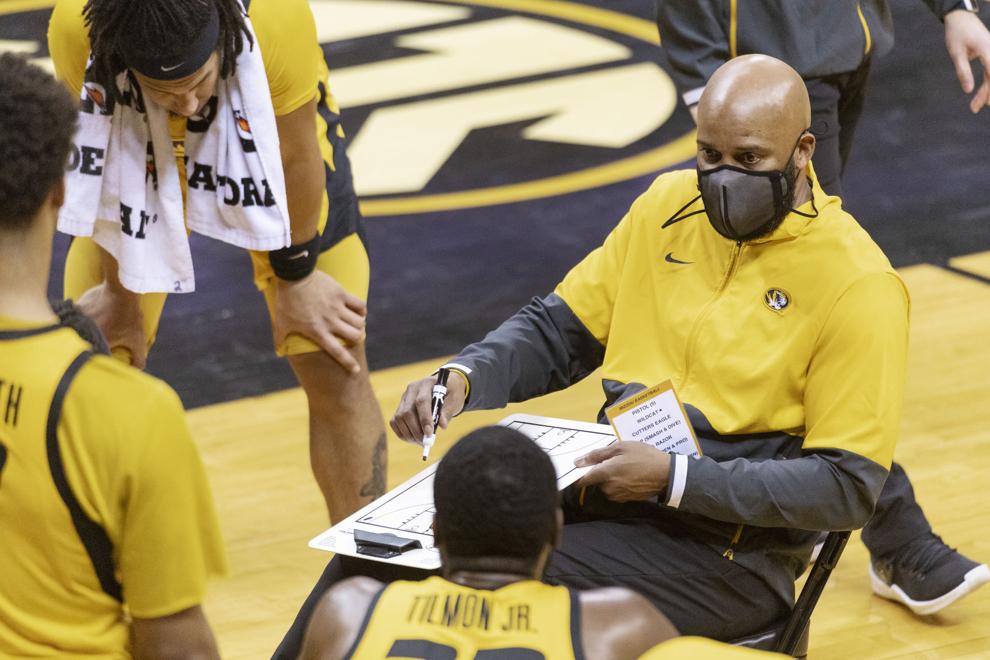 Illinois Missouri Basketball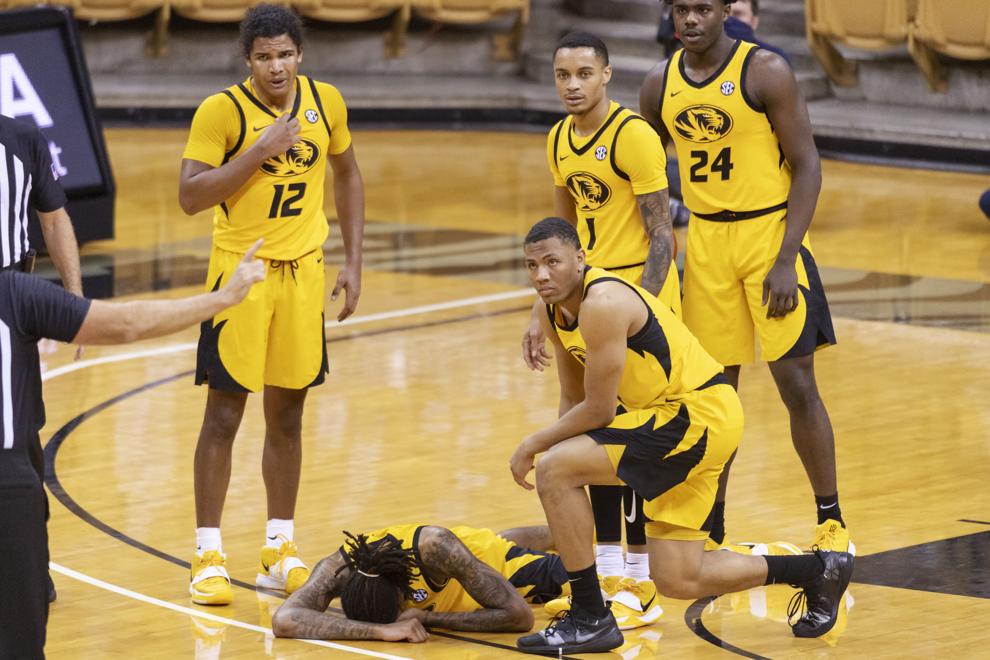 Illinois Missouri Basketball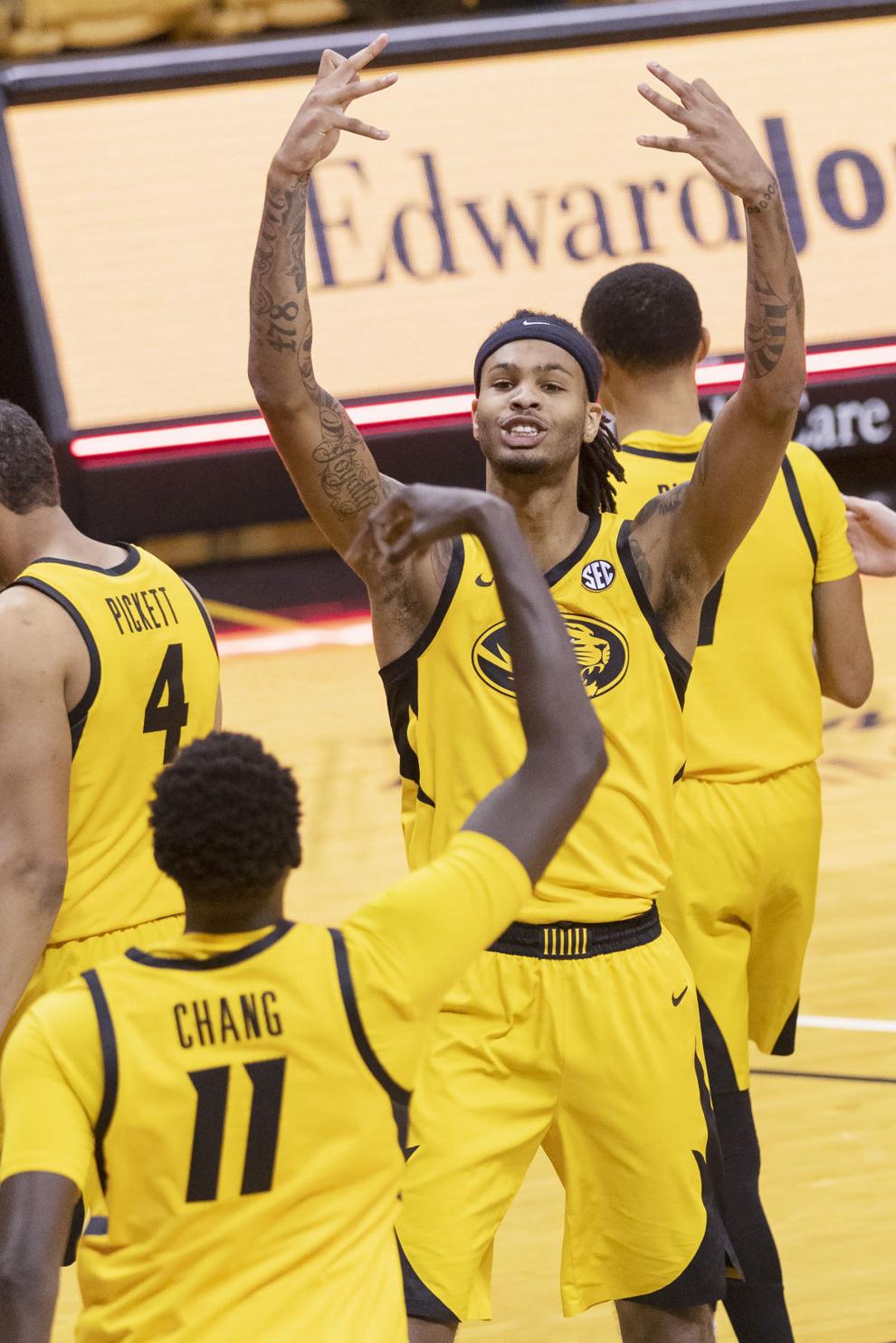 Illinois Missouri Basketball