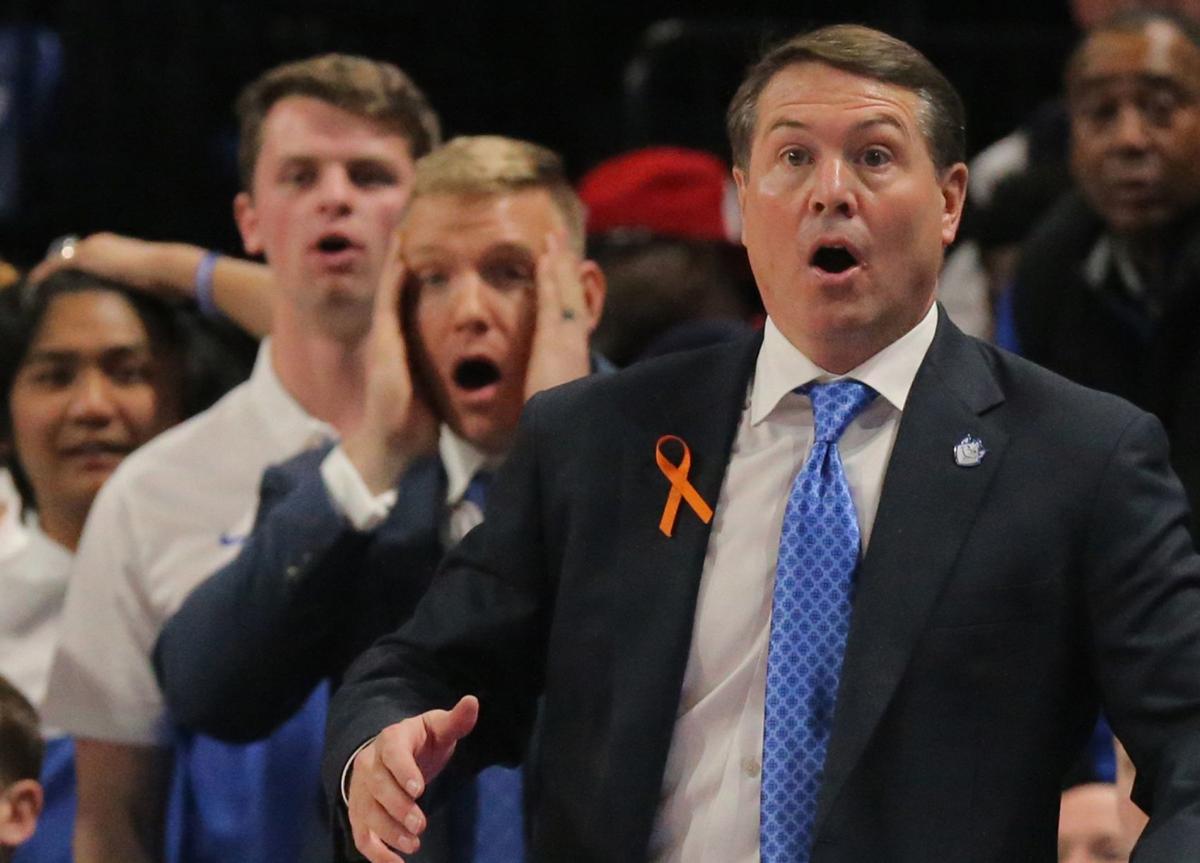 The New Year has come, conference play is upon us and the region's Division I college basketball teams have work to do.
We're talking a lot of work.
St. Louis University is the only area team that beat every team it should have. Overall the nonconference performance around here was uneven.
Illinois suffered needless losses to Miami and Missouri because of lackluster effort. Mizzou somehow lost to hapless Charleston Southern, blew a chance to topple Xavier and suffered miserable starts in losses to Butler and Oklahoma.
Missouri State tipped off as the preseason Missouri Valley Conference favorite, then opened by losing at home to Little Rock. The Bears have continued to struggle with offensive chemistry and defensive effort.
Rick Ray's nightmare has continued at Southeast Missouri State, which is 4-9 with two of its victories outside Division I play — over Missouri Science and Technology and Missouri Baptist.
First-year coaches Bryan Mullins at SIU Carbondale (6-8 so far this season) and Brian Barone at SIU Edwardsville (3-10) are suffering the usual growing pains.
(How tough are things for Barone? His Cougars lost at home to Chicago State 89-81. Chicago State had lost 53 consecutive road and neutral site games before that breakthrough. Among that doormat's losses since then was Monday's 91-33 drubbing at Missouri.)
The Billikens were the region's only NCAA Tournament team last season and they show the most promise again this season. Coach Travis Ford quickly established a viable playing rotation despite integrating multiple newcomers.
Early on he wanted to see more toughness. By hanging in with powerful Auburn in Birmingham, Ala., and then grinding out a victory over Kansas State in Kansas City, the Billikens demonstrated heavy mettle. Now they must overcome the loss of key perimeter shooter Gibson Jimerson, who will miss the rest of the regular season because of a broken foot. Tay Weaver went three for six from 3-point range in a disappointingly close victory over Bethune-Cookman on Sunday, but his teammates missed 12 of 13 shots from beyond the arc.
The Atlantic 10 is a bubble conference for at-large berths to the Big Dance, so the Billikens will have little margin for error in league play and then the conference tournament.
Illinois coach Brad Underwood usually looks like his head is about to explode on the sidelines. That's his default expression.
But that loss to Mizzou left him dangerously close to detonation. The Illini had a huge inside advantage on the Tigers, but they let the likes of Mitchell Smith and Reed Nikko negate it after getting Jeremiah Tilmon into his automatic foul trouble. Such soft play would prove disastrous in Big Ten play. The Illini already have banked a big victory over Michigan and an impressive near-miss against Maryland.
But the challenges will keep coming, starting Thursday at Michigan State.
"We can't have the 'every three or four games' lapses like we had against Miami, like we had against Missouri where it's just not competing, not playing to a level of toughness and aggressiveness that you have to have to be consistently good,'" Underwood told reporters last week.
Mizzou has established the team toughness that Underwood is trying to instill, but the Tigers remained disheveled on offense until they strafed Chicago State.
They have struggled to get easy baskets in their half-court sets. Tilmon has been a non-factor on the low post even before a foot injury hobbled him.
Javon Pickett had reemerged to make the half-court offense less clunky and Mitchell Smith's ability to hit mid-range shots inside zone defenses should prove key.
Torrence Watson broke out of his season-long perimeter shooting slump with his second-half outburst Monday, but the Tigers' 3-point accuracy remains questionable.
Will the Tigers ever get Watson, Xavier Pinson and Mark and Dru Smith making shots in the same game? If they do, they could win some Southeastern Conference games this season.
As Martin noted after the game, "It changes who you are when you're able to make shots."
But. no, don't expect a big upset at Kentucky on Saturday.
The realistic goal for the Tigers: finish over .500 overall, earn a NIT bid and then turn the corner next season with a veteran team taking the program back into the NCAA Tournament.
Missouri State played an ambitious nonconference schedule. Had the Bears fared well, they could have built an at-large case. But they didn't. Northern Iowa is the only Missouri Valley Conference team that did, so Missouri State must use league play to prepare for win-or-else challenge at Arch Madness.
The Bears have the talent to win the MVC tournament and accompanying NCAA bid, but can they get their act together?
SIU Carbondale will win some MVC games once guards Aaron Cook and Eric McGill are healthy, but the Salukis will be an extreme longshot to steal the postseason tourney.
As for SIU Edwardsville and SEMO, the Ohio Valley Conference race is wide open this season — but it's not that wide open. Among the area teams, the long-suffering Cougars and Redhawks have the most work to do of all.