Here is a look at who's hot and who's not for the Cardinals:
TRENDING UP
Jack Flaherty, SP: He looked like a staff ace again Tuesday night, holding the Pittsburgh Pirates to one run in seven innings during a 3-1 loss at Busch Stadium. That was Flaherty's second consecutive start allowing just one run in seven innings. He lowered his season earned run average from 4.90 to 4.41 in those games. Flaherty also generated what little offense the Cardinals produced in this game, hitting a double and driving home the only run. Hey, guys, how about a little help here?
Giovanny Gallegos, RP: He did his thing again, following Flaherty's strong seven innings with a scoreless eighth. Gallegos has allowed just two runs in his last 19 appearances and 22 2/3 innings. At the moment he is manager Mike Shildt's most reliable option in the set-up role.
Tyler O'Neill, OF: He adds speed as well as power to the offense, as he demonstrated Tuesday night while getting two hits in four at bats filling in for the injured Marcell Ozuna in left field. O'Neill has gone 14 for 36 (.389) in July with three doubles, three homers, seven runs scored, nine RBIs and an on-base plus slugging percentage of 1.143.
Nolan Gorman, 3B: The Cardinals promoted this 19-year-old slugger to advanced Class A Palm Beach in the pitching-friendly Florida State League in June even though he had cooled off at Peoria. But Gorman, the team's first-round pick in 2018, is rewarding the organization for its confidence. He went 3 for 5 with two doubles and three RBIs Tuesday in an 11-4 victory over the fierce Florida Fire Frogs. Gorman is 11 for 25 in his last six games with three doubles, a triple, two homers and 12 RBIs. He might be the one untouchable Cardinals prospect as the trade deadline nears.
TRENDING DOWN
Paul DeJong, SS: His months-long struggle continues. Another 0-for-4 performance left him 1 for 12 in his last three games. DeJong is batting .184 with no homers and one RBI in July after hitting just .218 in June and .200 in May. He has driven home just three runs since June 16. With Ozuna and Yadier Molina shelved for a while, the Cardinals desperately need DeJong to rake like he did back in April.
Tommy Edman, INF: Poor Matt Carpenter is back on the injured list, this time after fouling a ball off of his foot. Edman got first crack at taking his place at third base and he went hitless in four at bats. He is 0 for 10 at bats in his last four games and 7-for-44 since June 26. Hitting big league pitching is not as easy as Edman made it look for a few games there.
Jose Martinez, OF: He failed to deliver in a crucial pinch-hitting scenario Tuesday night, grounding out to strand runners at first and third in the bottom of the seventh inning. That was the last time the Cardinals got a runner on base in the game. Martinez is hitless in 11 at bats in his last four games.
Jake Woodford, SP: His season at Triple-A Memphis has taken a turn for the worst. Woodford (5-6, 3.70 ERA) has allowed eight runs on 10 hits and nine bases on balls in 11 innings during this last two starts. Control issues have dogged him this year; he has walked 56 batters and hit four others in 104 2/3 innings.
Cardinals v Pirates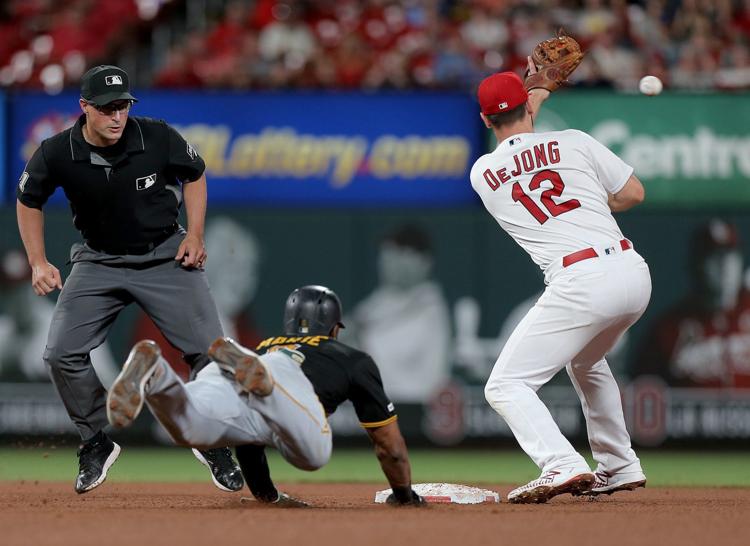 Cardinals v Pirates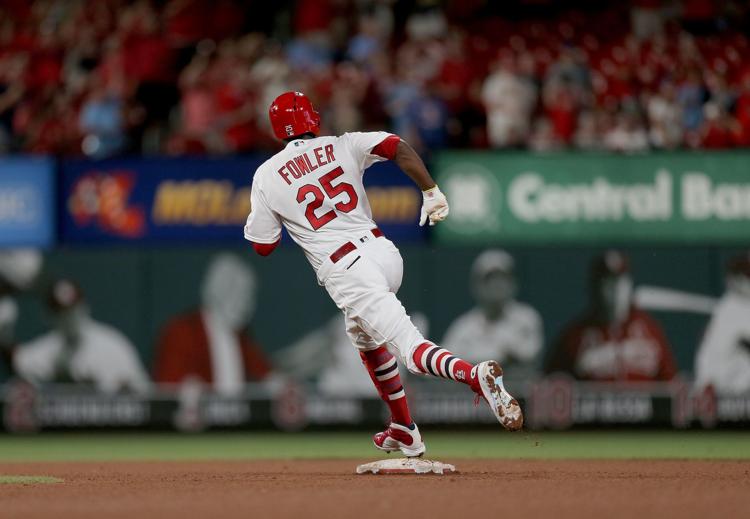 Cardinals v Pirates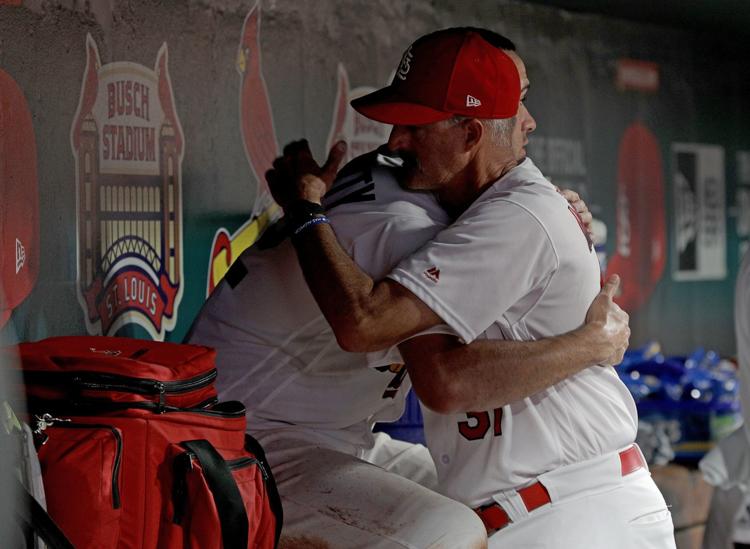 Cardinals v Pirates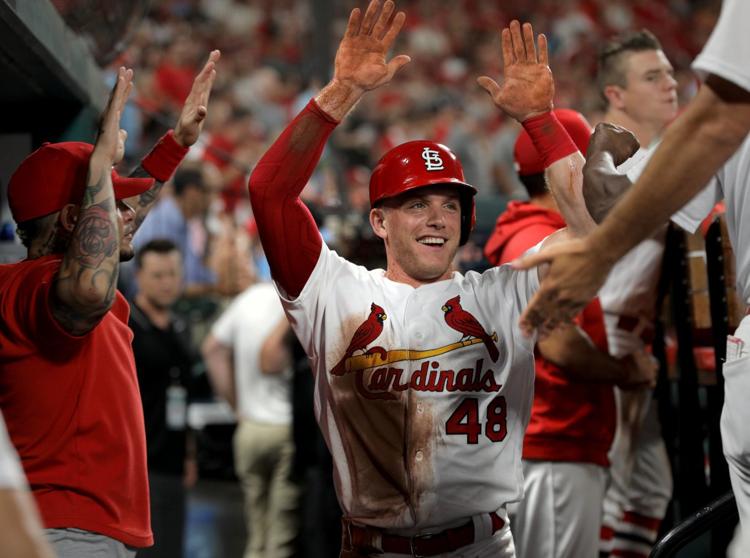 Cardinals v Pirates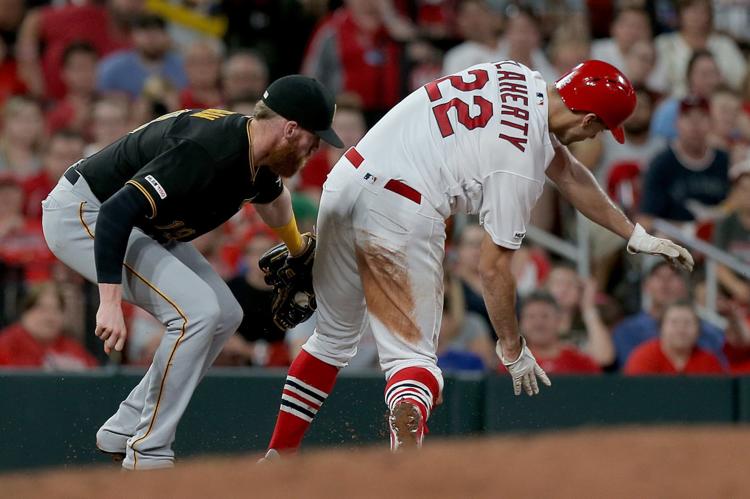 Cardinals v Pirates
Cardinals v Pirates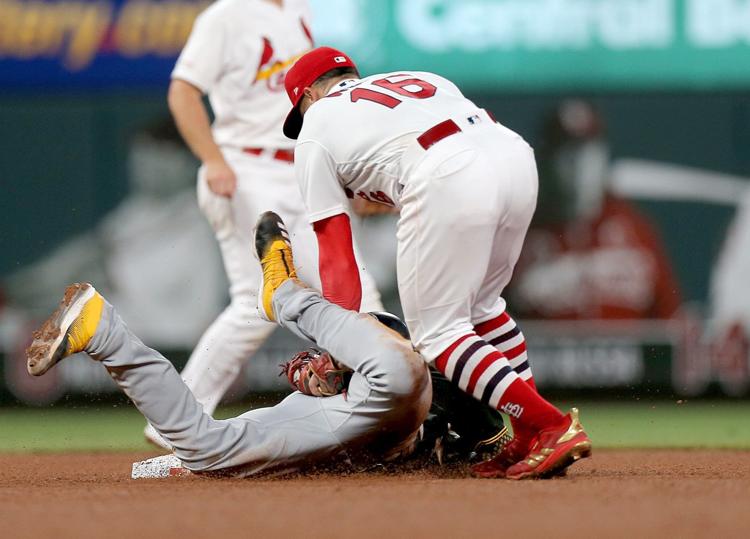 Cardinals v Pirates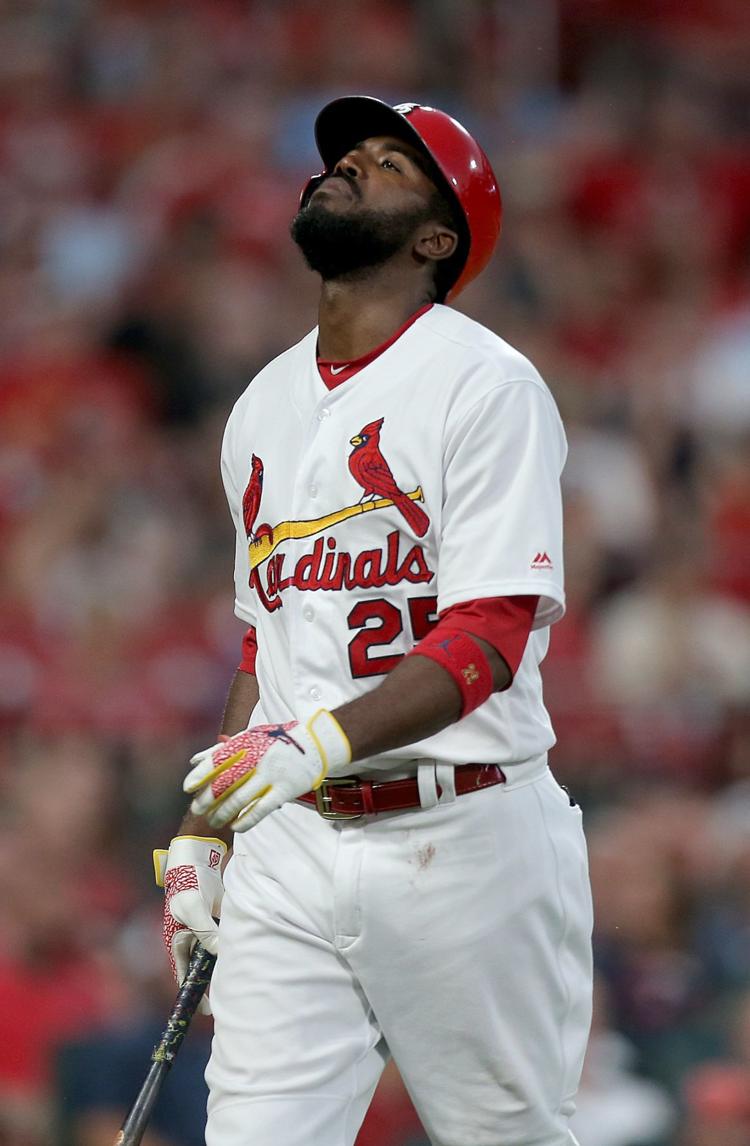 Cardinals v Pirates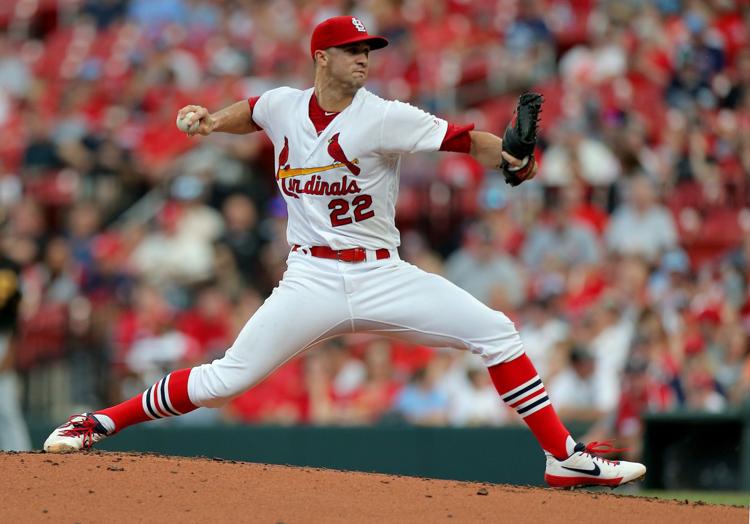 Cardinals v Pirates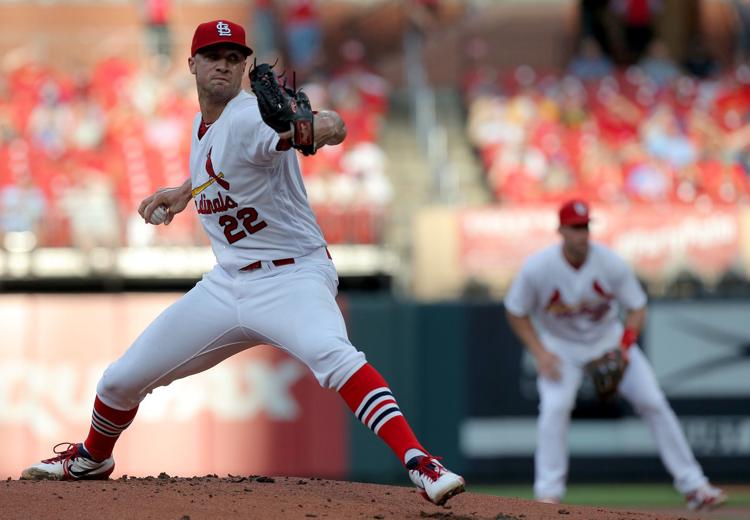 Pirates 3, Cardinals 1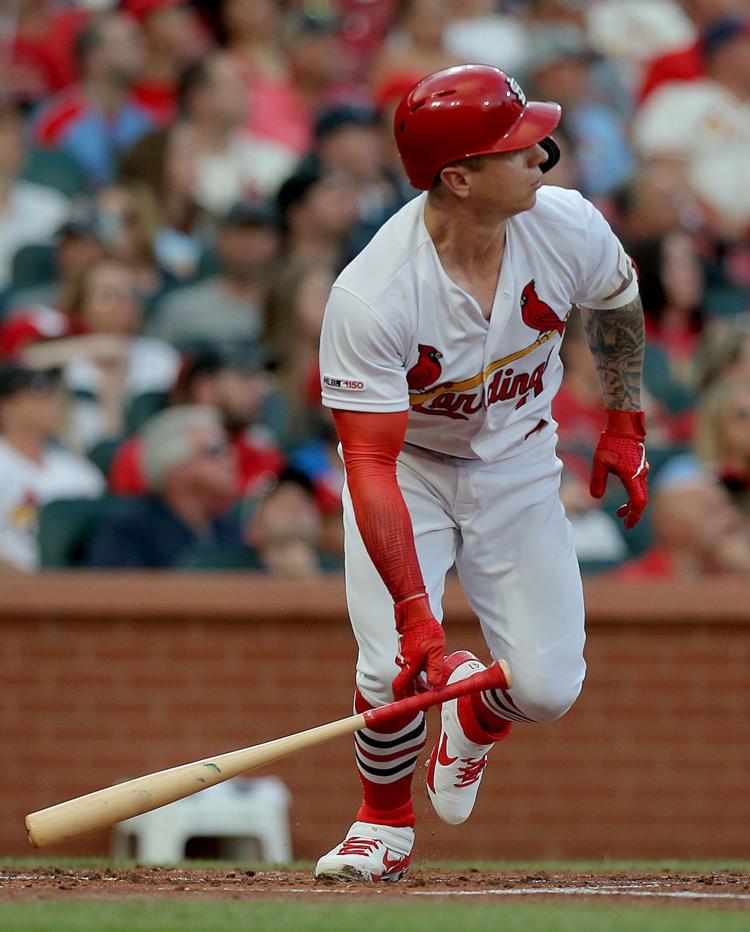 Cardinals v Pirates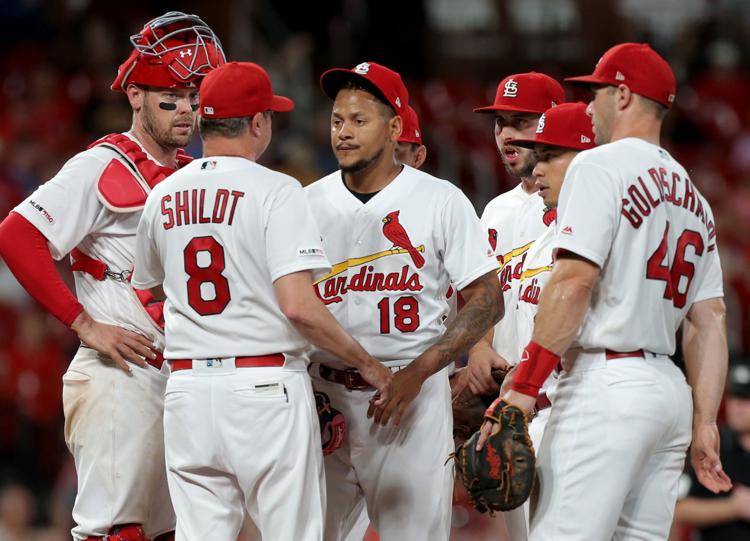 Cardinals v Pirates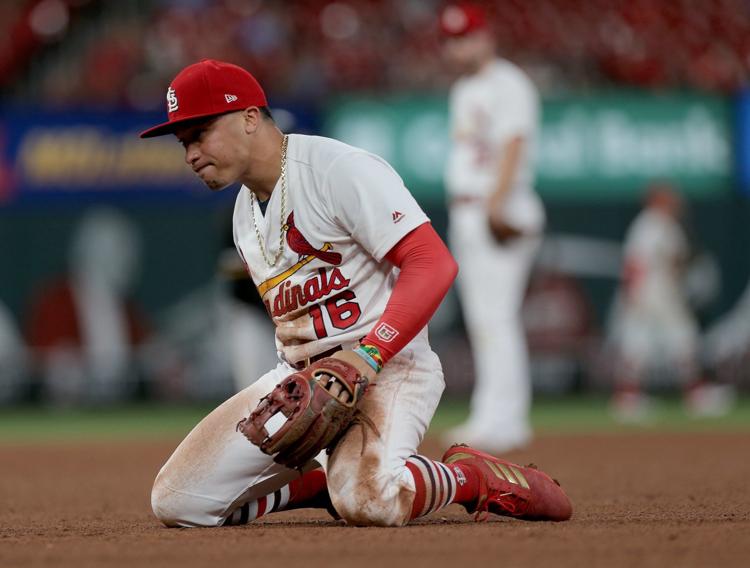 Cardinals v Pirates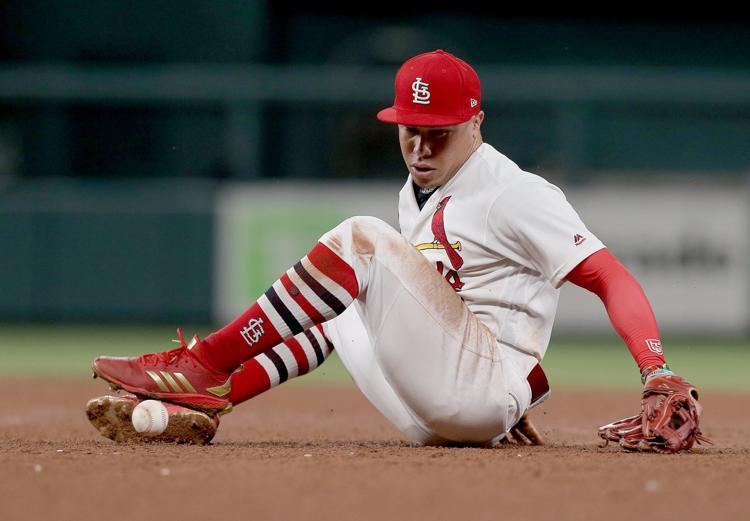 Cardinals v Pirates