Midseason grades for Cardinals pitchers
Columnist Jeff Gordon's midseason report card for the 2019 St. Louis Cardinals pitching staff.
JOHN GANT, Relief Pitcher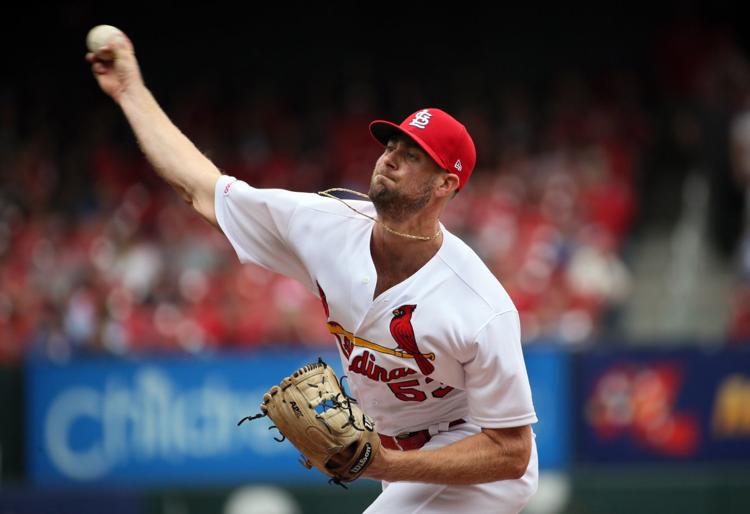 GORDO ON GANT: Subtract his one awful outing this season — those four runs he allowed the Los Angeles Angels on June 23 — and his record is nearly spotless. Gant (7-0 with 11 holds, three saves, 2.22 ERA) transitioned beautifully from fill-in starter and long reliever to his set-up role in the bullpen. He has limited opponents to a .172 batting average and held them scoreless in 33 of his 39 appearances.
Grade: A
JORDAN HICKS, Relief Pitcher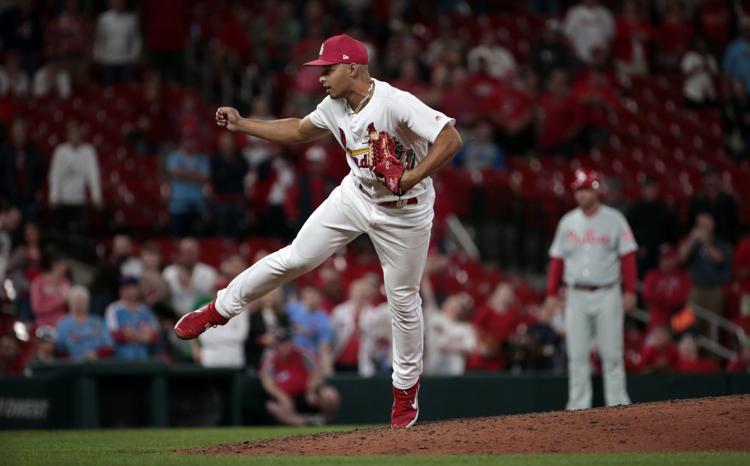 GORDO ON HICKS: He performed very well as closer before blowing out his elbow and joining this franchise's long list of bullpen casualties. Hicks went 2-2 with a 3.14 ERA, three holds and 14 saves in 15 tries. He struck out 31 batters in 28 2/3 innings and held batters to a .163 batting average. Alas, throwing a fastball 100 miles per hour takes a toll on the arm. Now he faces an uncertain future after Tommy John surgery and months and months of rehab.
Grade: A
GIOVANNY GALLEGOS, Relief Pitcher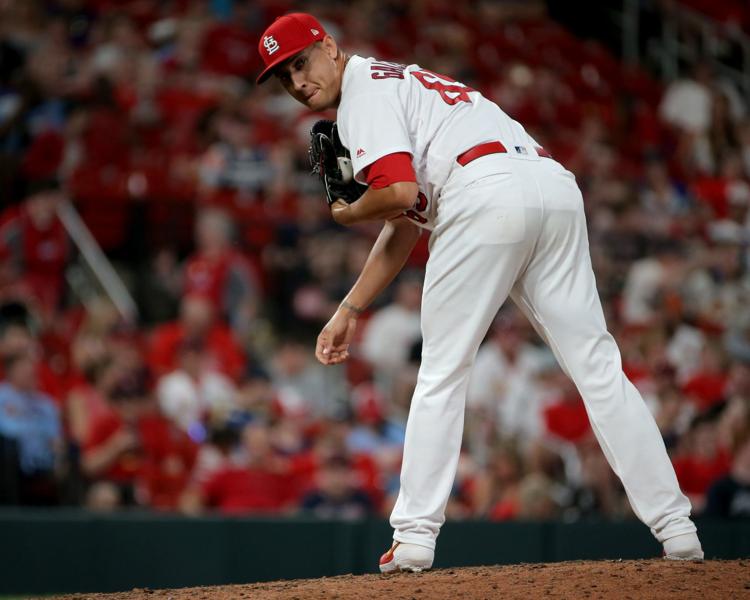 GORDO ON GALLEGOS: He suffered a rocky start this season by allowing four runs in 6 2/3 innings in his first six relief appearances back in April. But in his last 18 appearances, Gallegos (1-1, six holds, 2.66 ERA) has allowed just two earned runs on 11 hits in 20 innings. He has built a sturdy bridge from the starting pitchers to the late-inning specialists.
Grade: A-MINUS
DAKOTA HUDSON, Starting Pitcher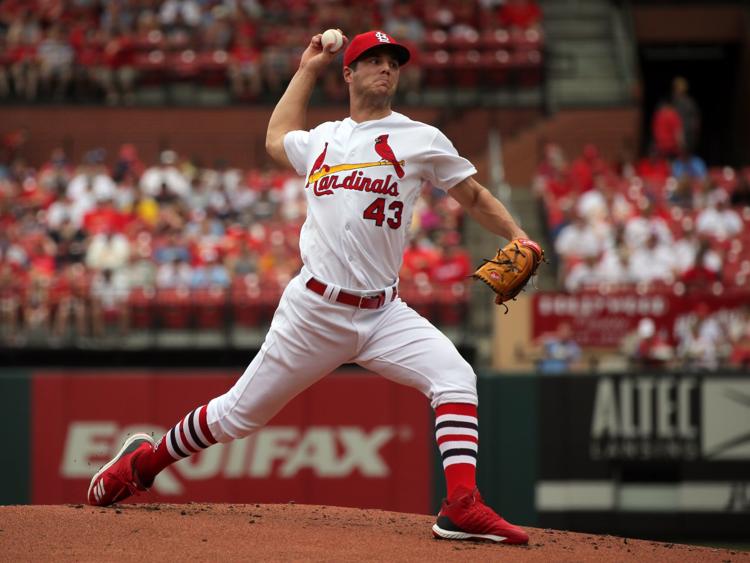 GORDO ON HUDSON: Not much has gone according to plan for the Cardinals pitching staff this season. But Hudson (7-4, one save, 3.51 ERA) has emerged just as management hoped. He met the quality-start standard in eight consecutive outings during May and June. Hudson must cut down on his walks (41 in 92 1/3 innings) so he can keep his pitch count down and work deeper into games. He has retired more than 18 batters in just four starts this season.
Grade: A-MINUS
CARLOS MARTINEZ, Relief Pitcher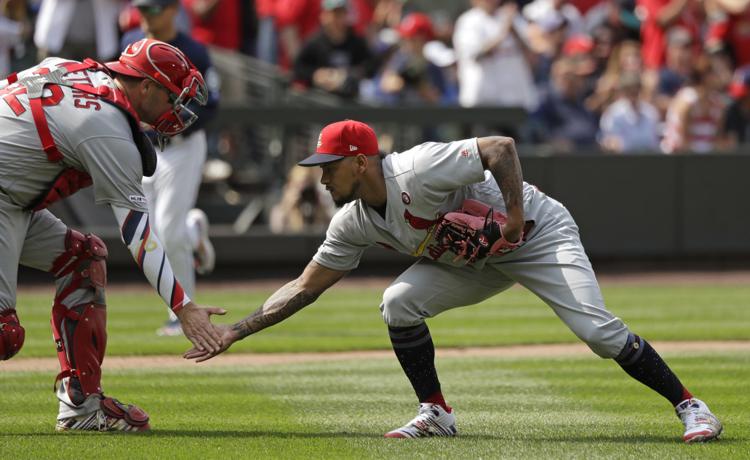 GORDO ON C. MARTINEZ: He was hoping to work his way back into the starting rotation after rebuilding his shoulder strength this spring, but the loss of Hicks forced him into the closer's role for the foreseeable future. Martinez (2-0, three saves, 2.37 ERA) posted a 4.15 ERA in his first nine appearances. But he has allowed just one run in 10 1/3 innings in his last seven outings, striking out 11 batters and walking only two.
Grade: A-MINUS
DANIEL PONCE DE LEON, Starter/Reliever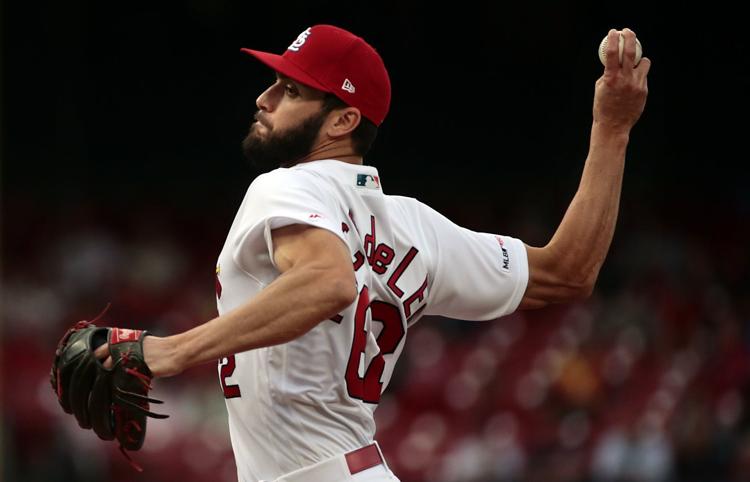 GORDO ON PONCE DE LEON: He has walked 11 batters and allowed three homers in his 25 innings as a fill-in this season. But overall, Ponce de Leon (1-0, 2.16 ERA) has shown great promise during his three starts and his three relief appearances hopping off the Memphis shuttle. Opponents are hitting just .145 against him. If he keeps this up, Ponce de Leon could earn a rotation slot on a more permanent basis.
Grade: B-PLUS
RYAN HELSLEY, Relief Pitcher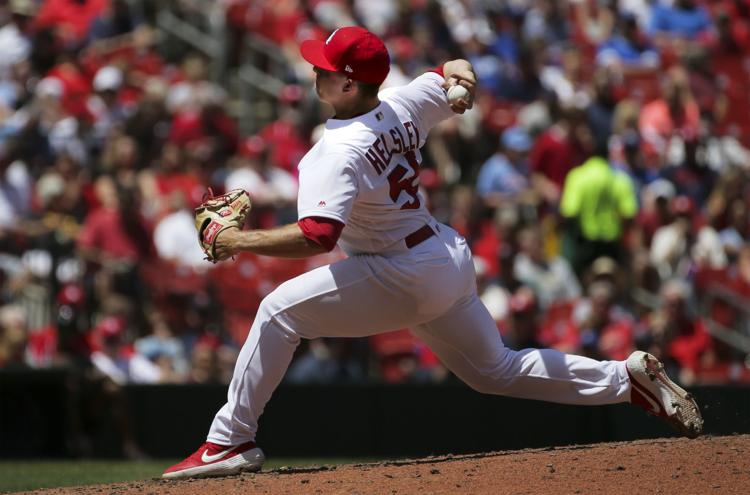 GORDO ON HELSLEY: He brought the heat earlier this season before joining several pitching colleagues on the injured list. In seven relief appearances, Helsley (3.48 ERA) struck out 12 batters in 10 1/3 innings. He walked five batters and allowed two homers, but he could give the Cardinals another power reliever if he can stay healthy.
Grade: B
JOHN BREBBIA, Relief Pitcher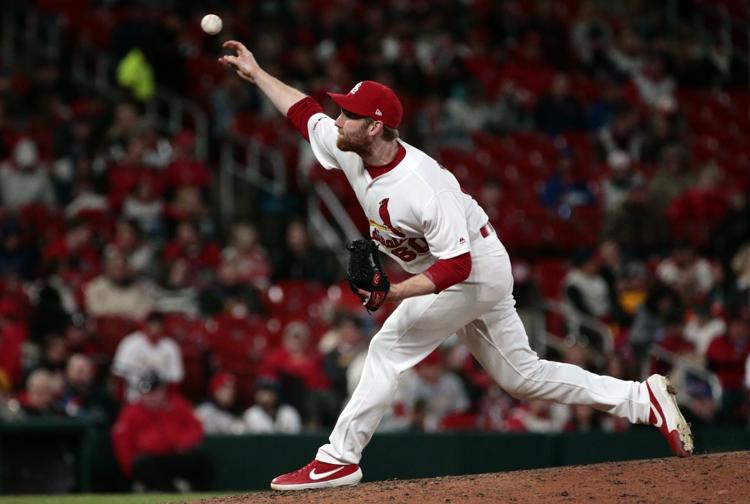 GORDO ON BREBBIA: He excelled during his first 25 appearances, posting a 1.53 ERA over 29 1/3 innings. He picked up where he left off last September after recovering from a forearm injury. Then Brebbia (2-3, seven holds, 3.12 ERA overall) lost his way in June while allowing 12 runs (10 earned) on 13 hits and five walks in nine innings during a stretch of 10 appearances.
Grade: B
ANDREW MILLER, Relief Pitcher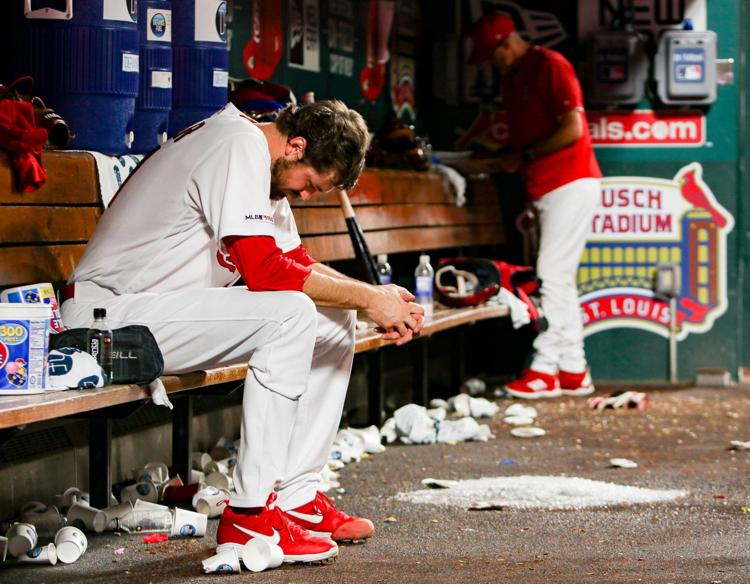 GORDO ON MILLER: Back on April 24, he carried a bloated 6.75 ERA and looked like still another free-agent bust for this team. Miller allowed nine runs (six earned) on 11 hits and eight walks in 9 1/2 innings during his first 13 appearances as a Cardinal. Then he settled in. During his next 26 appearances, Miller (3-3, 12 holds, one save, 3.81 ERA overall) allowed just five earned runs.
Grade: B-MINUS
ADAM WAINWRIGHT, Starting Pitcher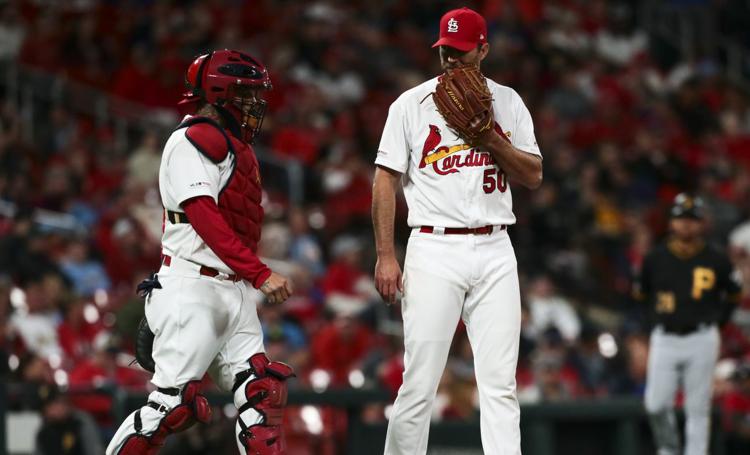 GORDO ON WAINWRIGHT: After making just eight starts last season, he got healthy enough to take one more spin with an incentives-laden contract. So far Wainwright, 37, has held up. After a difficult May (1-3, 6.33 ERA in five starts), he has allowed three runs or fewer during his last five starts. His bottom line (5-7, 4.31 ERA in 16 starts) is about the best that could be reasonably expected at this very late career stage.
Grade: C
JACK FLAHERTY, Starting Pitcher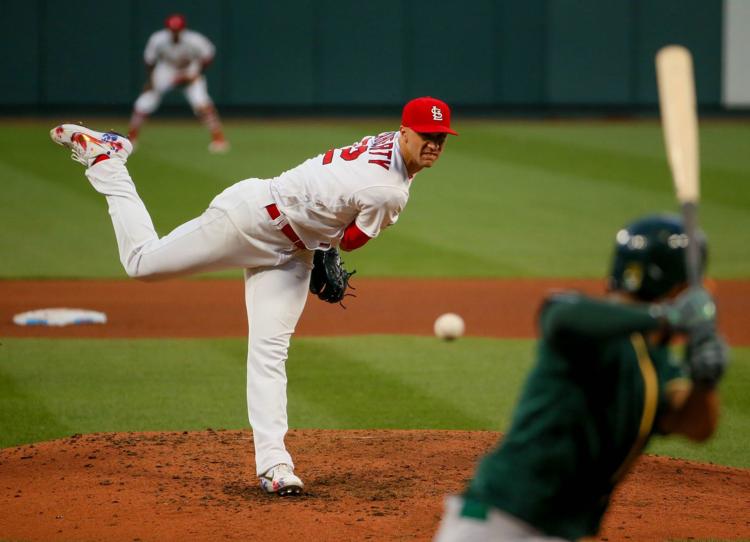 GORDO ON FLAHERTY: He met expectations during his first 12 starts, going 4-3 with a 3.76 ERA. Flaherty, 23, was allowing too many homers (11) and walking too many batters (20) to that point of the season, but he was powering through. Then he allowed 22 runs in 25 1/3 innings his next five starts before heading into the break on Sunday's high note — holding the Giants to one run on two hits in seven innings. Imagine the difference Flaherty (4-6, 4.64 ERA) could make if he pitches like that during the second half.
Grade: C
TYLER WEBB, Relief Pitcher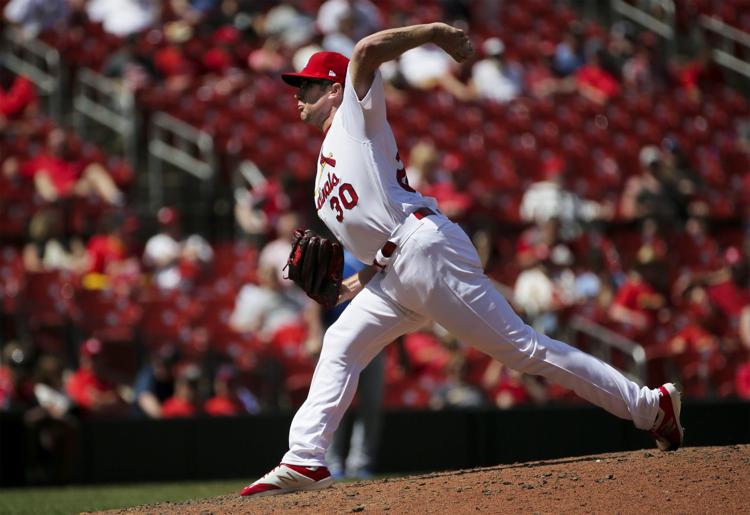 GORDO ON WEBB: He had a nice run going until the Giants beat him up Saturday. Webb (0-1, one save, 4.45 ERA) strung together seven consecutive scoreless outings prior to that. Overall, Webb has held lefthanded batters to a .194 batting average and on-base plus slugging percentage of .582.
Grade: C
DOMINIC LEONE, Relief Pitcher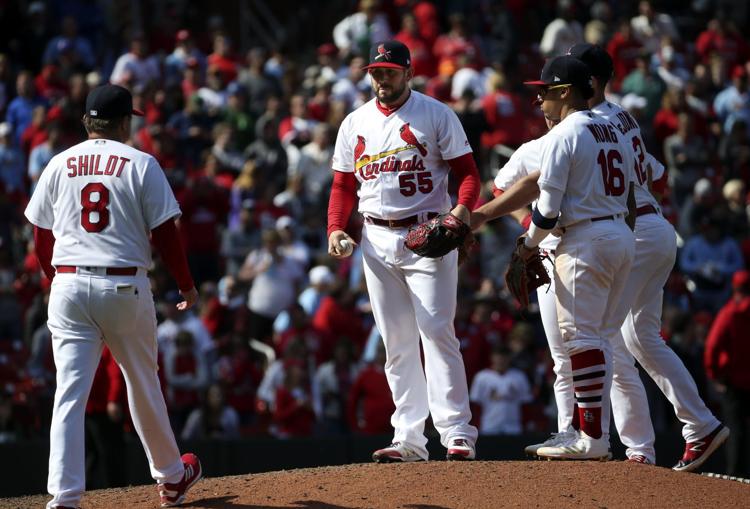 GORDO ON LEONE: He earned his demotion to Memphis by allowing 19 runs during an 18 1/3-inning span in April and May. Leone (one save, 6.83 ERA) has been better since returning from the Triple-A level, allowing two runs in 6 1/3 innings over five appearances. With Hicks gone and Martinez forced to close, the Cardinals need Leone to handle some high-leverage work.
Grade: D
MILES MIKOLAS, Starting Pitcher
GORDO ON MIKOLAS: His isn't commanding his fastball as well as he did a year ago. His slider has lost some bite. Lefthanded hitters have raked him for an .882 OPS, up from last season's .722. So after going 18-4 with a 2.83 ERA last season to earn a $68 million contract extension, Mikolas is just 5-9 with a 4.53 ERA. He has allowed as many homers (16) in 18 starts this season as he did in 32 starts last season. Last season he allowed three or more earned runs in just nine starts. He has already done that 11 times this season.
Grade: D
MICHAEL WACHA, Starting Pitcher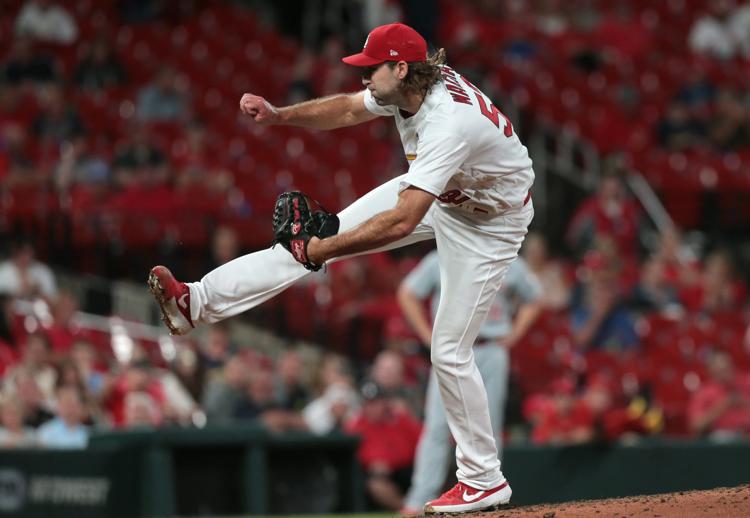 GORDO ON WACHA: He has looked like his old self at times this season. Wacha allowed two runs or fewer in seven starts during the first half. He posted a 2.84 ERA in June during four starts and one relief appearance. But Wacha (5-4, 5.54 ERA) has been more bad than good in the walk year of his contract. He has allowed 18 homers and walked 30 batters in 72 1/3 innings. Righthanded batters are hitting .324 against him with a 1.006 OPS.
Grade: D
LUKE GREGERSON, Relief Pitcher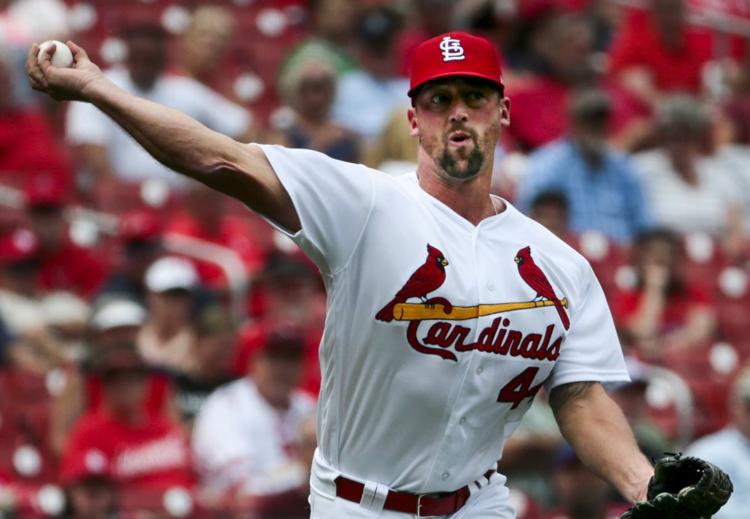 GORDO ON GREGERSON: He kept the training staff busy during his mostly unsuccessful return to the Cardinals organization. Gregerson finally got healthy enough to give it one more try this season . . . and it didn't go well. In six relief outings, he posted a 7.94 ERA — while allowing 11 hits in 5 1/3 — before hitting the waiver wire.
Grade: F
GENESIS CABRERA, Relief Pitcher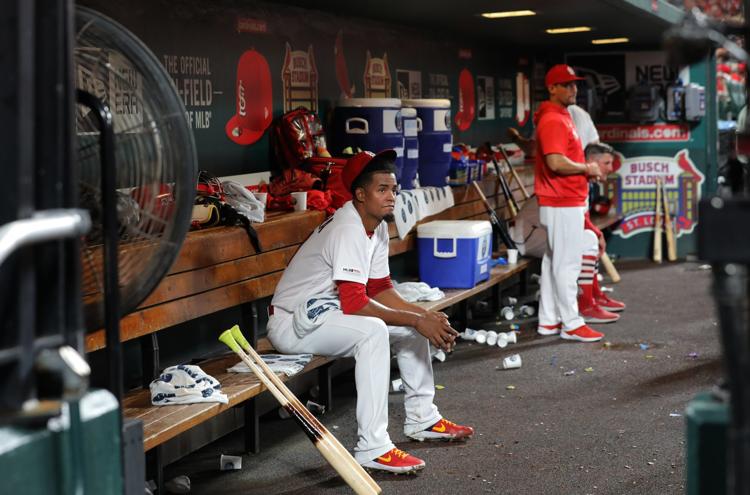 GORDO ON CABRERA: Well, we know that he has a lively arm. And we know he needs lots more polish before he can stick in the big leagues. The Cardinals rushed him out of necessity. Cabrera (0-2, 6.17 ERA) lasted just 11 2/3 innings during his two starts and three relief appearances. He allowed 15 hits (including two homers), walked seven batters and hit a guy.
Grade: INCOMPLETE
MIKA MAYERS, Relief Pitcher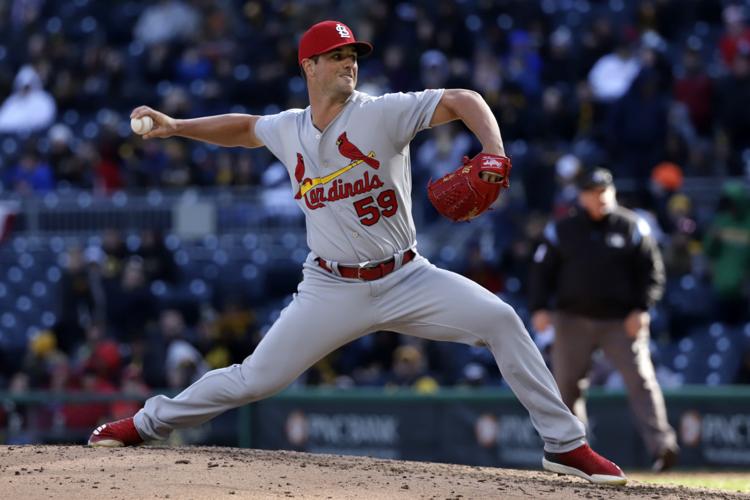 GORDO ON MAYERS: In a potential pivotal season in his career, Mayers struggled early before shutting down with shoulder trouble. He allowed five earned runs on 10 hits and five walks in 8 1/3 innings. Mayers is currently on a rehabilitation assignment at Memphis, working to get one more shot.
Grade: INCOMPLETE
ALEX REYES, Starter/Reliever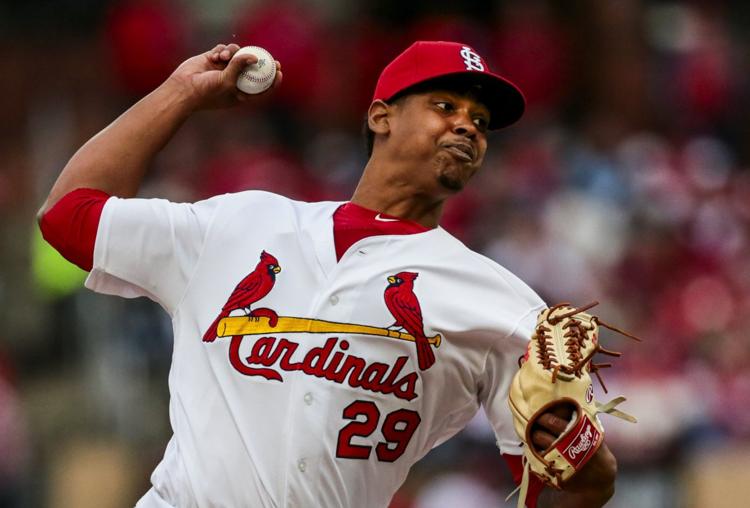 GORDO ON REYES: He was going to blossom into a top-of-the-rotation starter. Or he was going to become a shutdown reliever. Those were the hopes, anyway, until one injury after another derailed his career. Reyes appeared in four games back in April, walking six batters and allowing five earned runs in three innings.
Grade: INCOMPLETE