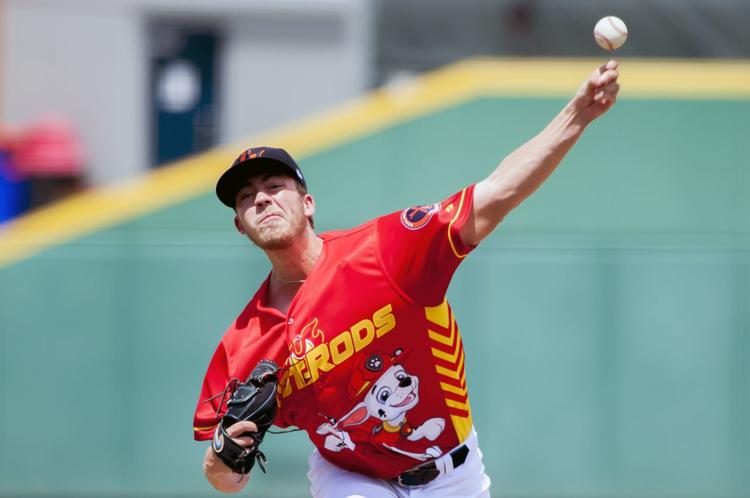 COMMENT: Looks like the Cardinals did well in the trade from a value standpoint, but didn't the offense just get worse for next year? Considering the offense was already bad I don't understand the trade from that standpoint.
GORDO: Another shoe could drop. Moving two outfielders made a Marcell Ozuna signing more logical, On the other hand, adding an elite pitching prospect made creating a trade package for Nolan Arenado easier -- if the Cardinals opt for such a bold move. I still like Texas over the Cardinals for Arenado for all the reasons we've hashed out over and over in these chats.
---
Follow-up: Why is everyone so sure the Rays trade was a setup for something larger. They just got a player, Matthew Liberatore, who instantly becomes our third-highest-ranked prospect and top pitching prospect. That's amazing value for two players who didn't have a clear role.
GORDO: That is a great trade on its face. But, again, it could set up Ozuna's return or give Mozeliak a great chip to play for a trade. The Cardinals expect to contend for the division title again next season. So when they trade two guys capable of playing now for future assets, that suggests that other developments are to come.
---
Follow-up: Please give your grade on the Rays trade.
GORDO: As noted above, the two players exiting the Cardinals had no defined role for next season. Both can play at this level, but they were part of a surplus. For them, the Cardinals got a pitching prospect that gets very high marks from independent analysts.
So you have to give the trade an "A" grade. Liberatore is a guy other clubs had targeted. But again, pitchers have to stay healthy to make trades pay off.