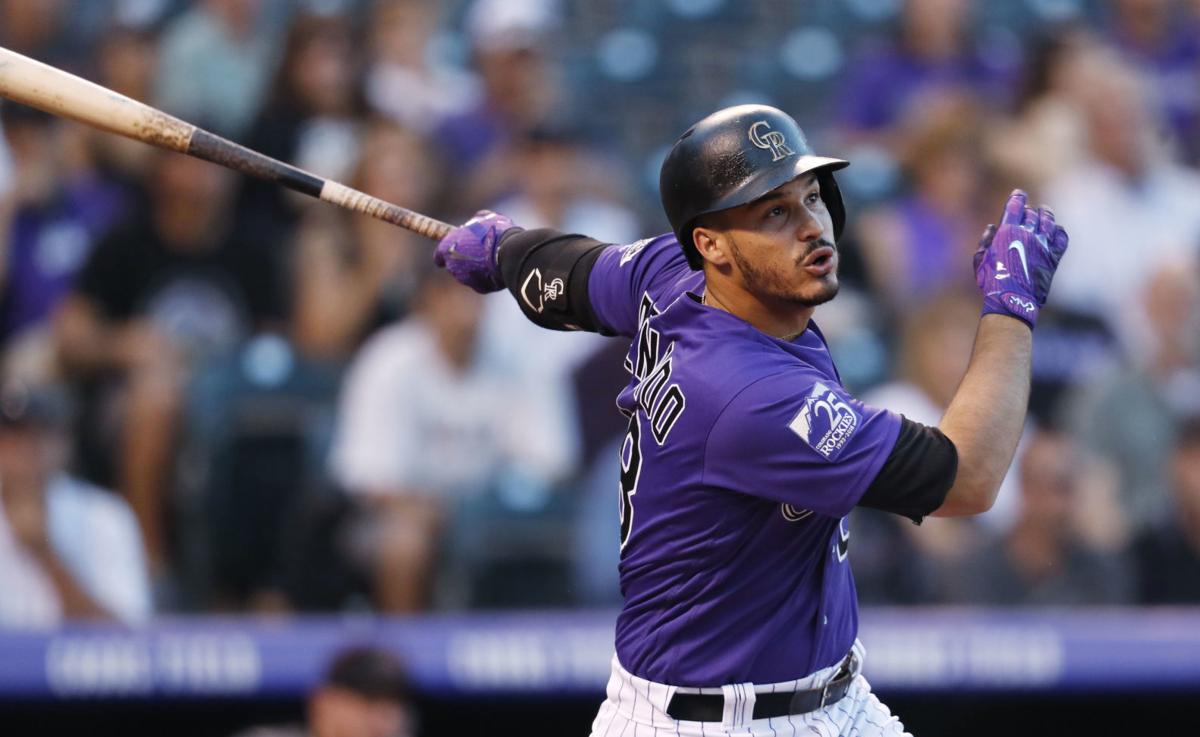 With corner infielder Todd Frazier heading to the Texas Rangers, that appears to diminish that team's interest in Colorado Rockies third baseman Nolan Arenado.
That news, on the heels of the Cardinals adding to their potential trade chips with their swap with the Tampa Bay Rays, triggered sensors on the MLB market watch.
Are the Cardinals becoming serious bidders for Arenado?
Tipsheet has worked overtime trying to downplay this speculation, noting all the obstacles in the path of such a titanic trade. But a few of those obstacles have cleared and now the teams are talking.
That would seem to indicate Arenado is willing to waive his no-trade protection. If the Cardinals can somehow offload a big salary — either Matt Carpenter or Dexter Fowler — then the deal looks more logical.
It would also help if Arenado would agree to erase his opt-out clause so he is not just a two-year rental.
Those are really big ifs, of course, but Arenado may see value in finding a more permanent home after the Rockies started pulling the rug out from under him in Denver.
(If the Rockies do trade Arenado in his prime, why would anybody want to buy a ticket to support that franchise? When will that ownership truly commit to winning in Denver?)
As for potential trade pieces, the Cardinals have assets the Rockies like. So that's not a roadblock.
Here is what folks are writing about the Cardinals:
Jon Paul Morosi, MLB.com: "The Cardinals have emerged in recent days as a viable suitor in the Nolan Arenado trade discussions, multiple sources said Sunday. One source said the Rockies and Cardinals have engaged in 'preliminary' trade negotiations regarding Arenado, the five-time All-Star third baseman and seven-time National League Gold Glove Award winner. St. Louis intends to add one star-level position player before Spring Training begins next month, and Arenado is an appealing option if the Cardinals don't re-sign free-agent outfielder Marcell Ozuna. The Rangers are competing in a similar sector of the market as the Cardinals, having shown interest in trading for Arenado or signing Ozuna or Nicholas Castellanos in free agency . . . Multiple executives said in recent days that Arenado is the most likely of The Big Three position player trade candidates -- Mookie Betts and Francisco Lindor are the others -- to be moved in the four weeks before Spring Training camps open. Talks between the Indians and Dodgers about Lindor remain stuck on Cleveland's insistence on the inclusion of infield prospect Gavin Lux, whom the Dodgers have refused to put into any offer."
Dayn Perry, CBSSports.com: "Coming into the offseason, it was apparent that the Cardinals, reigning NL Central champs, had to address their outfield bottleneck. Back were Dexter Fowler, Harrison Bader and super-sub Tommy Edman, who merits regular playing time somewhere. Also back was Tyler O'Neill, who badly needs consistent reps at the highest level in order to determine what kind of present and future he has. Jose Martinez, defensively stretched to the point of breaking at really any position, was also still in the fold. Tooled-up Randy Arozarena was pressing for playing time, and top prospect Dylan Carlson had proved ready for a promotion. Also in the mix were Lane Thomas, Justin Williams and Adolis Garcia. To bellow the obvious, those are a lot of names for three spots plus bench detail. In recent days, the Cardinals have eased the pressure a bit with a pair of trades. First, they sent Garcia to the Rangers in exchange for cash considerations, and then they shipped Martinez and Arozarena off to Tampa Bay for highly regarded pitching prospect Matthew Liberatore, low-minors catching prospect Edgardo Rodriguez and a swap of competitive balance round draft picks. So the clot is smaller, but it's still there. There are worse problems to have. The Dodgers, for instance, have in recent years dealt with a surfeit of outfielders, and they've benefited from the roster depth. Also bear in mind that starting in 2020 active rosters will expand 25 spots to 26, and that eases the pressure a bit. On another level, having a deep mix of handedness on the bench may be more valuable than ever now that relievers must face at least three batters (or end the half inning in question). Those new wrinkles both make the St. Louis outfield situation a bit less desperate, if that's the word for it."
Keith Law, The Athletic: "Forgive me if I can't help but think that the Cardinals plan to keep lefty Matt Liberatore moving in another deal to try to improve their roster for 2020. Liberatore was the Rays' first-round pick in 2018, and a top-five talent in that draft class. He just turned 20 in November and is coming off a solid full-season debut in low-A Bowling Green, where he made 15 starts and threw 78 1/3 innings with 76 strikeouts and 31 walks. Liberatore works in the low 90s and will run it up to 95-96 mph, with big spin rates on his breaking stuff and a very good feel for pitching for his age, which I'd say made his walk rate a bit surprising. He's a really good athlete, the kind of raw material teams seem to particularly value right now because of the belief that strong athletes take better to mechanical and pitch adjustments. I think he has No. 2 starter upside, given the velocity, quality breaking stuff, and athleticism, but of course he's got the risk associated with any 20-year-old who hasn't even thrown 100 innings in a season yet."
MEGAPHONE
"I think every team probably wants to reset at least once every three years — that's sort of been the history — but just this week, I reminded baseball ops that we are focused on competitiveness over the next five years over and above resetting, to which they said, 'That's exactly how we've been approaching it.'"
Boston Red Sox owner John Henry, to the Boston Globe.
---
Gordo's Quick Hits on STL sports
GRADING THE TAMPA BAY TRADE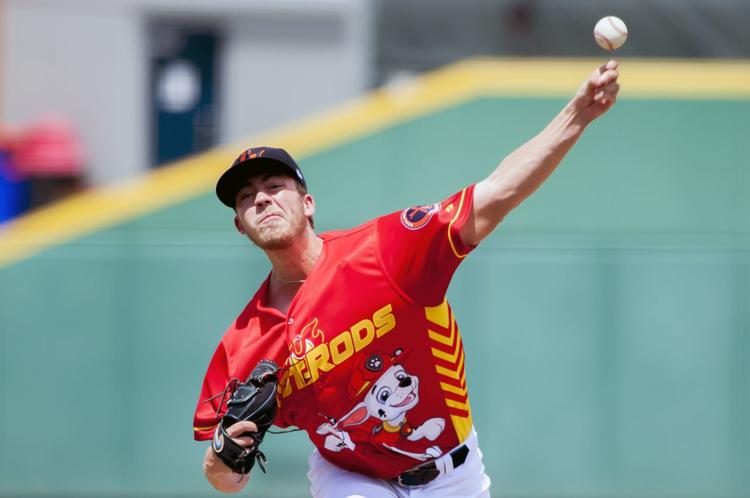 COMMENT: Looks like the Cardinals did well in the trade from a value standpoint, but didn't the offense just get worse for next year? Considering the offense was already bad I don't understand the trade from that standpoint.
GORDO: Another shoe could drop. Moving two outfielders made a Marcell Ozuna signing more logical, On the other hand, adding an elite pitching prospect made creating a trade package for Nolan Arenado easier -- if the Cardinals opt for such a bold move. I still like Texas over the Cardinals for Arenado for all the reasons we've hashed out over and over in these chats.
---
Follow-up: Why is everyone so sure the Rays trade was a setup for something larger. They just got a player, Matthew Liberatore, who instantly becomes our third-highest-ranked prospect and top pitching prospect. That's amazing value for two players who didn't have a clear role.
GORDO: That is a great trade on its face. But, again, it could set up Ozuna's return or give Mozeliak a great chip to play for a trade. The Cardinals expect to contend for the division title again next season. So when they trade two guys capable of playing now for future assets, that suggests that other developments are to come.
---
Follow-up: Please give your grade on the Rays trade.
GORDO: As noted above, the two players exiting the Cardinals had no defined role for next season. Both can play at this level, but they were part of a surplus. For them, the Cardinals got a pitching prospect that gets very high marks from independent analysts.
So you have to give the trade an "A" grade. Liberatore is a guy other clubs had targeted. But again, pitchers have to stay healthy to make trades pay off.
ARENADO TO ST. LOUIS?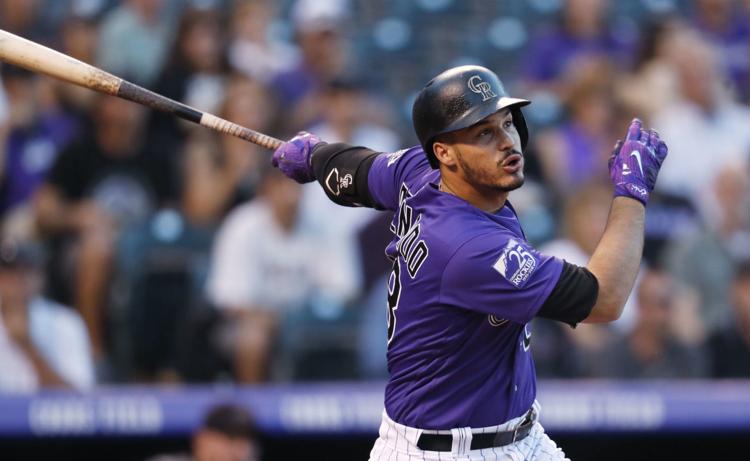 COMMENT: Hey, Mo and DeWitt: This is one of those Scherzer moments. Don't whiff on Arenado. Show us you really want to win.
GORDO: I see Texas as the more likely landing spot for Arenado. If he doesn't come here, it wouldn't be a whiff. That trade has never been a natural fit for the franchise. As for wanting to win, the Cardinals have proven that with division titles, postseason victories, pennants and World Series championships on DeWitt's watch.
---
Follow-up: What percentage chance do you give the Cardinals on landing Nolan Arenado?
GORDO: I will up my dour assessment to 20 percent chance based on the national writers saying Colorado likes what the Cardinals could offer. Ah, but would the Rockies like that enough to take back Matt Carpenter? That would be stupid, but teams sometimes do stupid things.
---
Follow-up: Some of the reports suggest that the Rockies might take Fowler as part of a larger trade for Arenado. Is that possible? That would help offset the cost of the Arenado contract.
GORDO: Yes it would. That would also be stupid on Colorado's part, but that franchise keeps doing dumb stuff -- like shopping a generational talent who loves playing in Denver.
... If the Rockies trade away one of top few players in the sport for financial reasons AND take on bad money in the process, why should anybody ever buy another ticket to their games again? Sure, Arenado will collect big coin if he doesn't opt out, BUT HE IS A RARE TALENT. In most worlds having rare talent locked for a long time in seems like a good thing. 
ODDS THAT OZUNA WILL RETURN?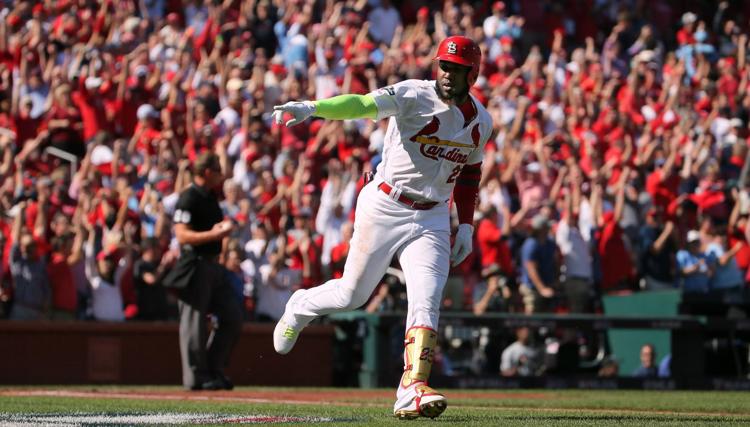 QUESTION: What are the odds that Marcell Ozuna will be coming back?
GORDO: Ozuna wants to come back and the Cardinals just offloaded a couple of outfielders. To me it's just money and contract structure now. This team knows how Marcell fits within the group and this team knows he will provide a presence in the middle of the order.
WAIT TO PAY FLAHERTY?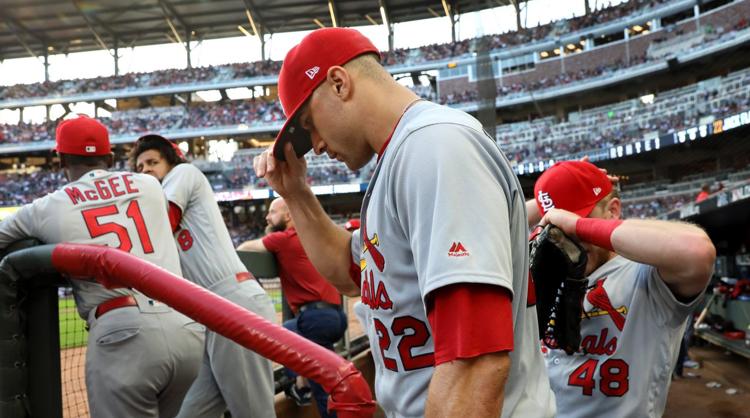 QUESTION: Why should Jack Flaherty have any beef about getting paid more? He was only 8-9 in 2018, and he is only 19-19 for his career. We really don't know yet what we have in Jack Flaherty, do we? Wouldn't the Cardinals be wise to wait to throw money at him?
GORDO: What are you watching? Flaherty is one of the most talented pitchers in the game. ESPN recently had him as the No. 6 starter in the entire industry. At that level he is worth $30 million a year on the open market, which he does not have access to. THAT is his beef about salary.
BOTTOM LINE ON 'PETRO'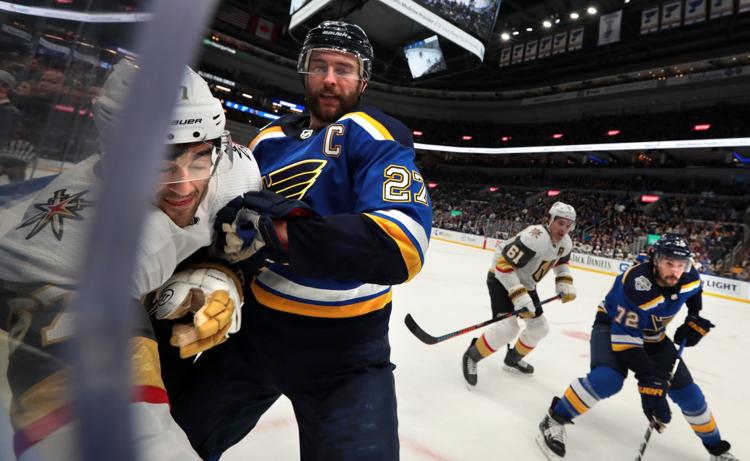 COMMENT: You and Jim Thomas are overly optimistic on Pietrangelo's contract turmoil. Of course he's leaving! He' ll get over 20 million more on the open market. Fans can take the truth: He would have been signed already if he wanted to stay. So please stop saying you "can't see him leaving."
GORDO: If he leaves, he leaves. The Blues are prepared for that. Many of the better franchises in the league manage to keep elite players for less-than-market-value money because players want to win. I don't see Pietrangelo as one of those guys, but if he is, so be it. Some other team will pay him a LOT of money in his mid-30s for winning that Cup in St. Louis.
---
Follow-up: I could see Petro getting $77 million for 7 years on the open market or 8 years for $70 million here. People have got to look at the Kings and Sharks with their $11M d-men and think twice.
GORDO: I agree with you there. Alex is having a monstrous year, but again, how many teams want to really, really overpay him in his mid-30s for what he achieved here?
DO BLUES NEED AN ENFORCER?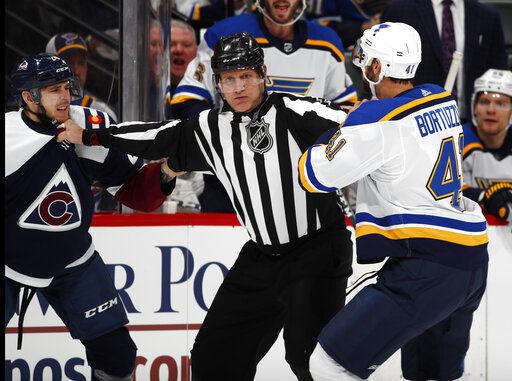 QUESTION: The incident with Petro and Reaves makes me wonder about the role of fighting in the NHL? Do we need an enforcer? Does Brouwer keep his roster spot and dress more often because he can fill the modern enforcer role, and we need him on the bench if something like this happens again?
GORDO: There is no place for an enforcer in the NHL today. If a guy like Reaves steps over the line, then you target his more skilled teammates for heavy hits. You make a player who steps over the line a liability to his own team.
Having a lesser player in the lineup just to chase around after another fourth-liner doesn't win you games.
WHY AROZARENA (AND NOT BADER OR O'NEILL)?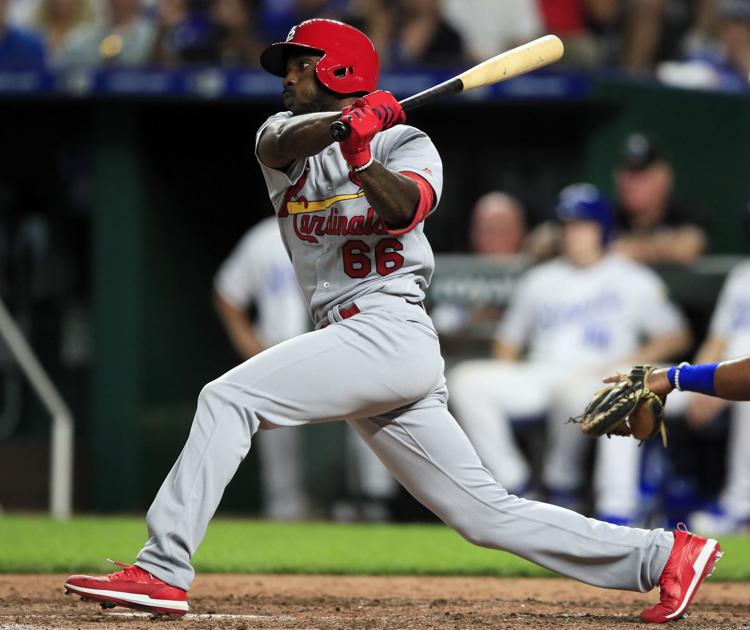 QUESTION: Why do you think Arozorena became the trade piece over Bader or O'Neill? Was he ever going to leap frog the other two for playing time in the outfield?
GORDO: Tampa Bay had a say on which player it took back. So that's a factor, too.
Randy could have earned a regular role here had he stayed and had he hit well consistently. Management liked his speed.
---
Follow-up: Fowler is still here (because they can't move his contract) and an Ozuna signing is still a possibility. That said, Cards FO has jettisoned Pham, Mercado, Garcia, JMart & Arozarena while keeping ONeill, Lane Thomas, Bader & Carlson. There is an interesting 'demographic' pattern here, no?
GORDO: Reports say they have offered O'Neill and Bader in various trade packages. Also, they have kept Justin Williams on the 40-man roster. So don't get carried away with the racial thing. This franchise has a multi-cultural clubhouse.
... Again, the Cardinals have added player of various cultures to the 40-man roster. No big league team gave Jose Martinez a shot until the Cardinals did. Same goes for Rangel Ravelo. Stephen Piscotty moved on for Yairo Munoz. Luke Voit moved on for Giovanny Gallegos. Michael Wacha didn't get another contract, so maybe Alex Reyes and Daniel Ponce de Leon could get a shot at the rotation. And like I said, this team has offered Bader and O'Neill in trade and they could be moved just like Randal Grichuk got moved.
BREBBIA AS THE CLOSER?
QUESTION: If Carlos Martinez is not the opening day closer, the Cards have several internal candidates. The names mentioned most often are Miller, Helsley, Gallegos. Why is John Brebbia's name not on this list? He has the ability, and he certainly has earned the opportunity to compete for that spot.
GORDO: I am a fan of The Beard, but I just don't see closer stuff there. He is a really valuable piece to the bullpen, offering reliability at a very low price. He can close out games here and there. But the closing role seems like a stretch for him.
WHERE SHOULD ROBERT THOMAS PLAY?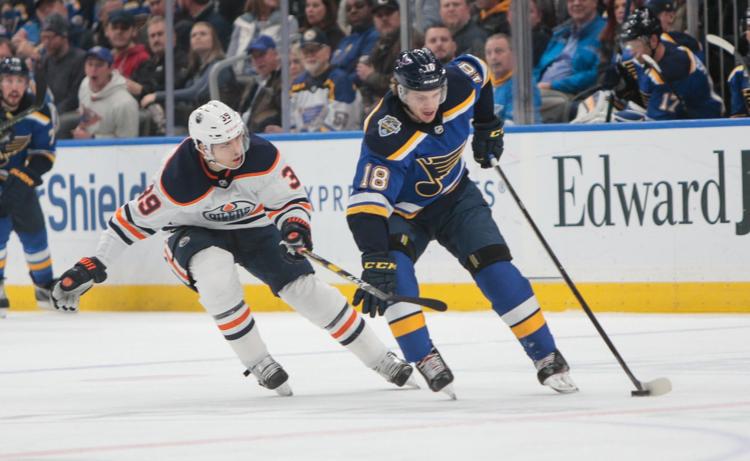 QUESTION: We've heard talk in the past of moving Robert Thomas to the wing. But this guy is a future No. 1 center, no?
GORDO: He was projected to be a No. 2 center, but those playmaking skills do suggest that he could be a very solid No. 1 pivot. His ability to control the puck and feel the plays developing are special.
Here's a thought: Keep Schwartz/Schenn and O'Reilly/Perron and try Tarasenko with Thomas next season. Now that would be offensive depth.
MATHENY WITH THE ROYALS
QUESTION: We are a bit concerned about Mike Matheny here in KC. What are his positives and negatives as a manager?
GORDO: I scoff at most of the complaints about his tactical skills because we all heard the same stuff about Ned Yost and you saw how that turned out in KC. Mike became too defensive and stubborn in the STL and he turned off some sections of the clubhouse. He needs to chill it down a few notches, stay engaged with all of his players and take advice a bit more freely. I imagine he learned some lessons.
Getting out of the spotlight should help him, too.
ACQUIRING CATCHERS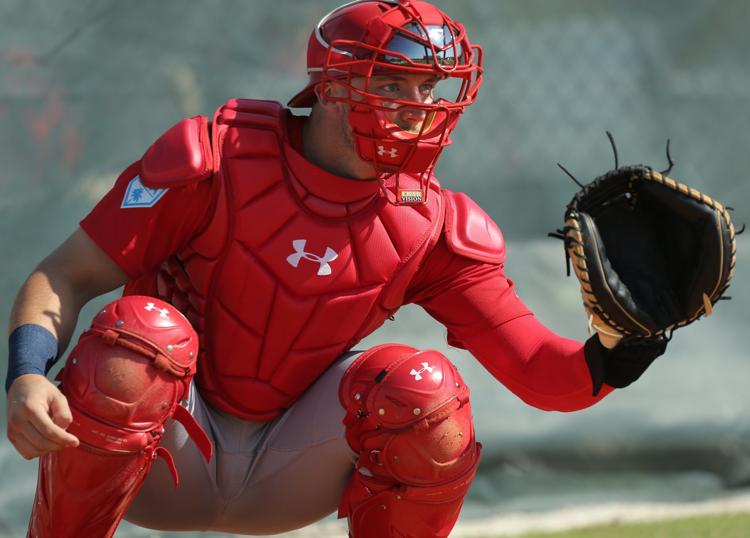 QUESTION: Does Edgardo Rodriguez, the the 19-year-old acquired in the Tampa trade, have any chance of being a starting catcher? Why trade for him if not?
GORDO: We're years away from knowing whether he has the potential to become an everyday catcher. But he hit the ball well as a teenager and now we'll see what he does at the short-season level. Why trade for him? He has potential and he's a catcher. Finding a good catcher is really, really hard, so you pile 'em up and let nature run its course.
EVALUATING CUONZO MARTIN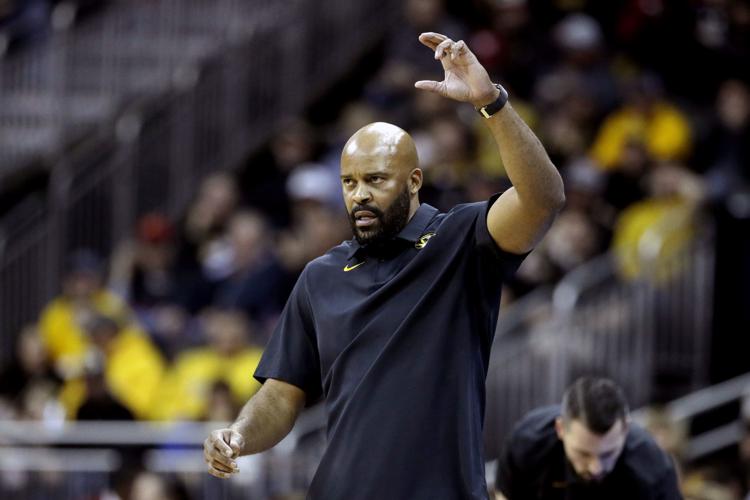 (Asked before Mizzou's 91-75 win over Florida on Saturday)
QUESTION: In Year 3 of Cuonzo Martin, what do you make of the program? Obviously a big upgrade from Kim Anderson, but the program feels a little stale already. Is it fair to expect Mizzou to be a tournament team year in and year out?
GORDO: Martin's record would be much, much better if both Porters and Tilmon had stayed healthy. I'm guessing he would have two NCAA berths and one pretty good NCAA run under his belt already. That said, the failure of several players to take a big step this season is a concern. So is the offensive incompetence. If you play slow, you better earn easy baskets while operating with efficiency. This team plays slow and runs a terrible offense.
Cuonzo will need to add grad transfer firepower and get fresh coaching eyes on that offense next season. In Year 4 he will be in must-win mode.
ENTHUSIASM FOR THE XFL?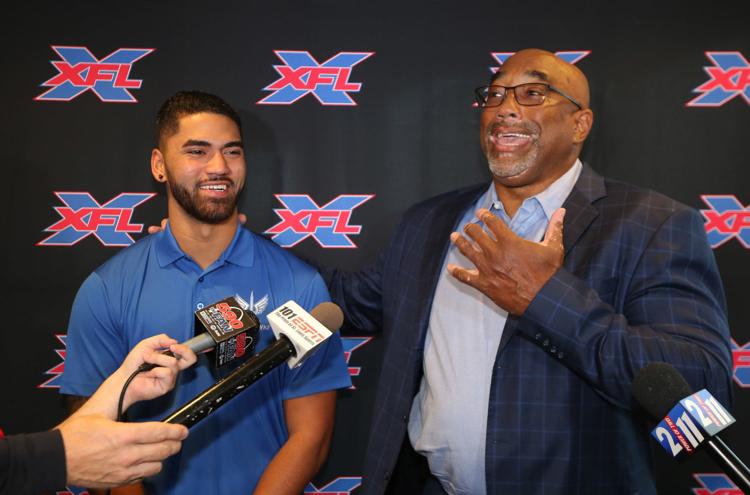 QUESTION: Has your opinion changed on the XFL from when it was first announced to today? Could it possibly succeed?
GORDO: I expect initial enthusiasm. But I need to see a whole lot more -- TV ratings, revenues, fans caring enough to bet on these games -- to start giving the XFL a chance to survive where every other such league failed.