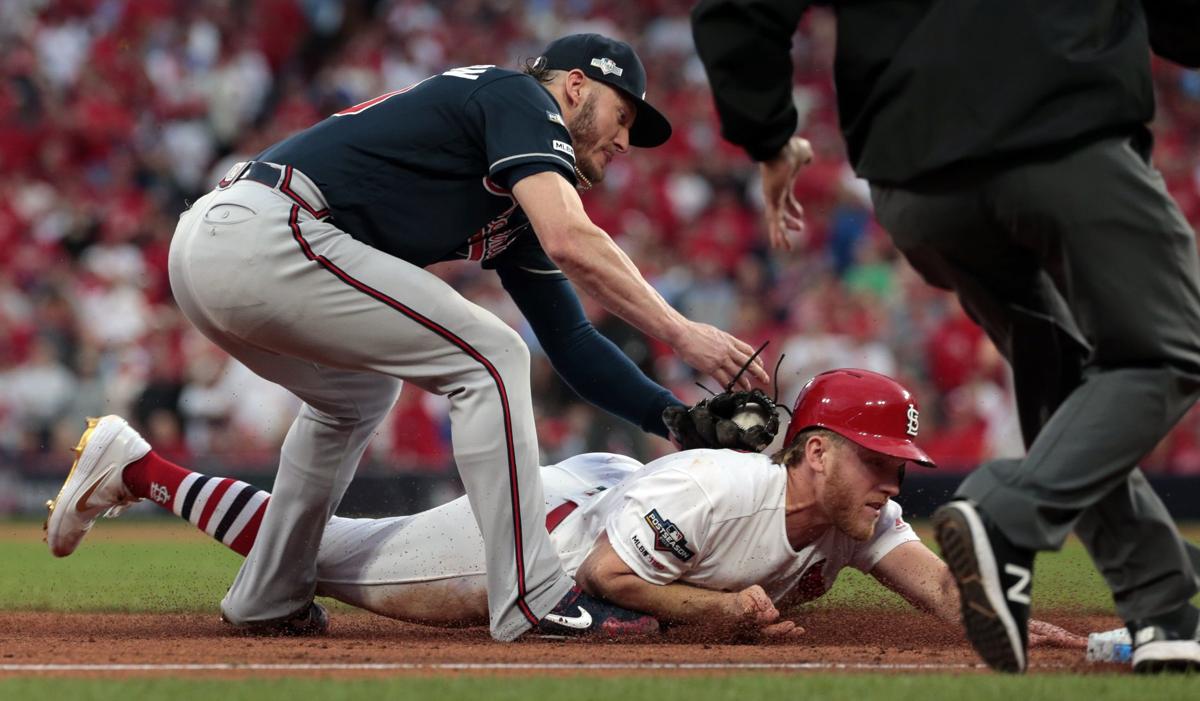 At some point, perhaps soon, the dominoes will fall on the remaining offensive players in free agency and on the trade market.
According to various reports, third baseman Josh Donaldson has four-year offers in hand for $100 million and more. The Atlanta Braves would love to have him back, the Washington Nationals offered him a chance to replace Anthony Rendon and the Minnesota Twins are threatening to spend money.
The Texas Rangers are aggressively shopping for offense, so they are pushing the market for Donaldson and Nicholas Castellanos, and Nolan Arenado on the trade front.
The Colorado Rockies appear willing to part with Arenado for a package of prospects. They always need pitching, so it's not hard to play general manager and conjure up a Cardinals trade package built around Dakota Hudson.
The Cardinals could certainly afford to take on Arenado's remaining $234 million on his contract, but there all sorts of roadblocks: Arenado has an opt-out clause and no-trade protections, and the Cardinals owe third baseman Matt Carpenter $39 million for the next two years.
So Tipsheet keeps advising fans not to get too worked up about Arenado.
Meanwhile, the Chicago Cubs are waiting for an arbitrator to decide if they control Kris Bryant for one more year or two. That ruling will have massive impact on Bryant's trade value.
If the Cubs win the argument, Bryant becomes less of a rental and more valuable to teams that miss out on Donaldson or Arenado. The Cubs are also looking to get a prospect pile for catcher Willson Contreras, who has three years left on his contract.
As for Castellanos, if he lands in Texas that would seem to put the Marcell Ozuna bidding down to the Cardinals and Cincinnati Reds.
Meanwhile, teams are curious to see if the Boston Red Sox get serious about trading Mookie Betts as part of a long-term payroll restructuring. That team is also shopping pitcher David Price for the same reason.
Here is what folks are writing about the marketplace:
Jeff Passan, ESPN.com: "The plotlines surrounding Boston Red Sox right fielder Mookie Betts are delicious and could span the entire calendar. This week, arbitration-eligible players and teams will parry and jostle and try to settle on salaries for the 2020 season -- and Betts should smash the record for a pre-free-agency player. Colorado third baseman Nolan Arenado set a final-year arbitration mark at $26 million last year. Betts made $20 million last year and would have a good case for a $30 million-plus salary if he and the team don't settle by the exchange date Friday, when both parties disclose the salary they will argue for should the case wind up in an arbitration hearing . . . Most of the high-impact free agents are signed. The trade market has been a giant bust all winter. And with spring training barely a month away, Boston finds itself in an awkward no-man's-land where it has neither improved significantly nor done anything to achieve its goal of cutting payroll. Currently, the Red Sox's roster projects to cost somewhere in the neighborhood of $225 million -- nearly $20 million above the $208 million luxury-tax threshold under which they'd like to dip. Dealing Betts would solve that. It also would make them demonstrably worse in 2020. With a barren farm system, the Red Sox, in the short term at least, may need to spend around their shortcomings."
Will Leitch, MLB.com: "Donaldson just had a terrific year there and by all accounts would love to continue playing in Atlanta, and the Braves are trying to win the World Series and will definitely have a better chance to do so if Donaldson is on their team. The question is: How high are the Braves willing to go? Donaldson's reported asking price of four years, $110 million is quite a hike from what the Braves paid him for one year, and it would immediately make him the highest-paid player on the (already very talented) roster. But that's largely because players like Ronald Acuña Jr., Ozzie Albies and Freddie Freeman signed club-friendly long-term extensions well before reaching free agency, and there's a good argument to be made that the Braves could very well pass the savings on those salaries to Donaldson. The Braves are clearly trying to wait out Donaldson. The question may be one of who blinks first."
Matt Martell, SI.com: "If Josh Donaldson's asking price is too high for the Braves, Todd Frazier becomes the obvious player to sign. The drop off from Donaldson to Frazier is significant, but that's why Frazier is more affordable option and less of a commitment. Both are 34, though Donaldson is reportedly asking for four years at $110 million. Frazier's last contract with the Mets was for two years and $17 million. Atlanta, or another team that misses out on Donaldson, could easily give Frazier one or two years at $10-15 million. He's a great clubhouse guy and a veteran bat who's good for 20 homers. Not a bad avenue for teams unable to work out a blockbuster for Kris Bryant or Nolan Arenado."
R.J. Anderson, CBSSports.com: "Whether or not the Angels can work around this impasse to land (Mike) Clevinger is to be seen. We wouldn't bet on general manager Billy Eppler finding a way to get a deal done, however, due to his lackluster farm system and the demand for Clevinger from other teams -- including the Los Angeles Dodgers, the Angels' top geographical rival who can offer a better multiplayer package. For the Angels to land another arm, they'll likely have to leverage their financial might. With few exceptions, Eppler lacks tradeable young talent. He doesn't have much choice about making an addition, either: The Angels need another starter if they're serious about contending -- and, lest there be any doubt after the Anthony Rendon deal, league sources have told CBS Sports that owner Arte Moreno wants to win and is willing to spend money to make it happen. Hence the Angels being tied to David Price, whose contract the Boston Red Sox would like to shed."
MEGAPHONE
"It's cheating. If you're using a camera to zoom in on the crotch of the catcher, to break down the sign system, and then take that information and give it out to the runner, then he doesn't have to steal it."
• An unnamed player, to The Athletic, on the Boston Red Sox using their replay room to steal signals.
---
Quick Hits: Gordo on STL sports
Quick Hits: Gordo on STL sports
STATUS OF THE OZUNA TALKS?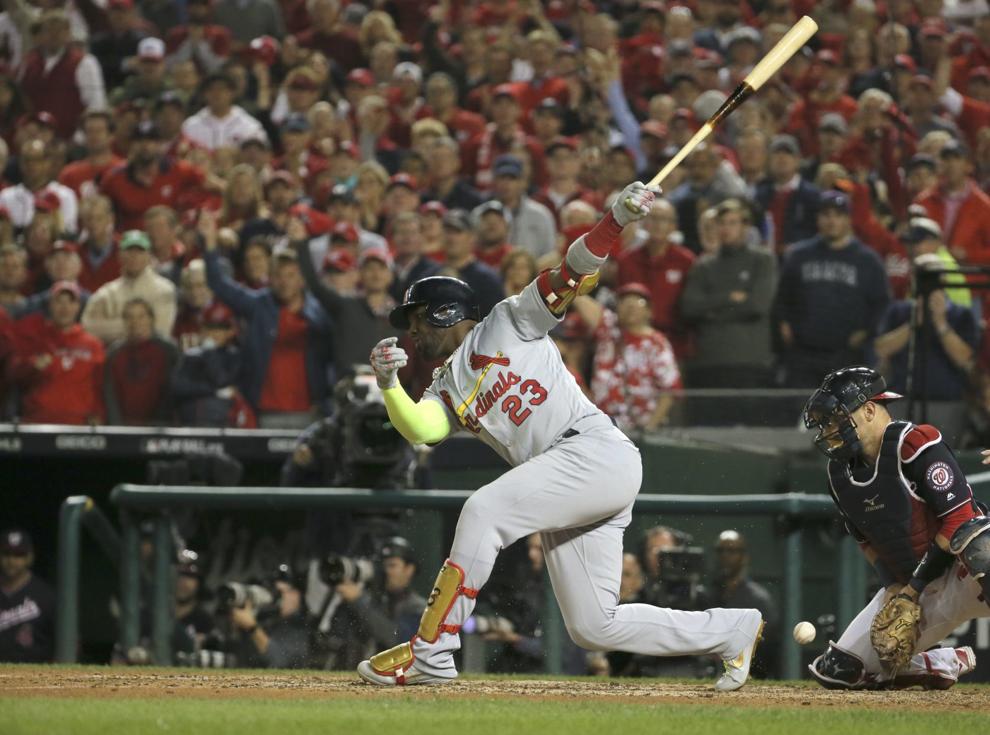 QUESTION: Are chances improving any that Cards and Ozuna may come together on a deal?
GORDO: All signs point to the Cardinals staying in the hunt with the Rangers and Reds. The Rangers are also tied to Nolan Arenado trade rumors and Josh Donaldson's free agency. Texas doesn't really have an opening in left field, but that team appears willing to improvise if it gets a chance to add power.
---
Follow-up: Who are the lefty outfield bats remaining on the free agent market that still might interest the Cardinals?
GORDO: There are none. There's Ozuna . . . and that's it as far as the Cardinals' interest. Castellanos is on the market but the Cardinals haven't been tied to him. He's not much of a fielder. Perhaps the White Sox are the best fit for him. Or maybe the Rangers look there if all other efforts to add power fail.
WHO'S THE CLOSER?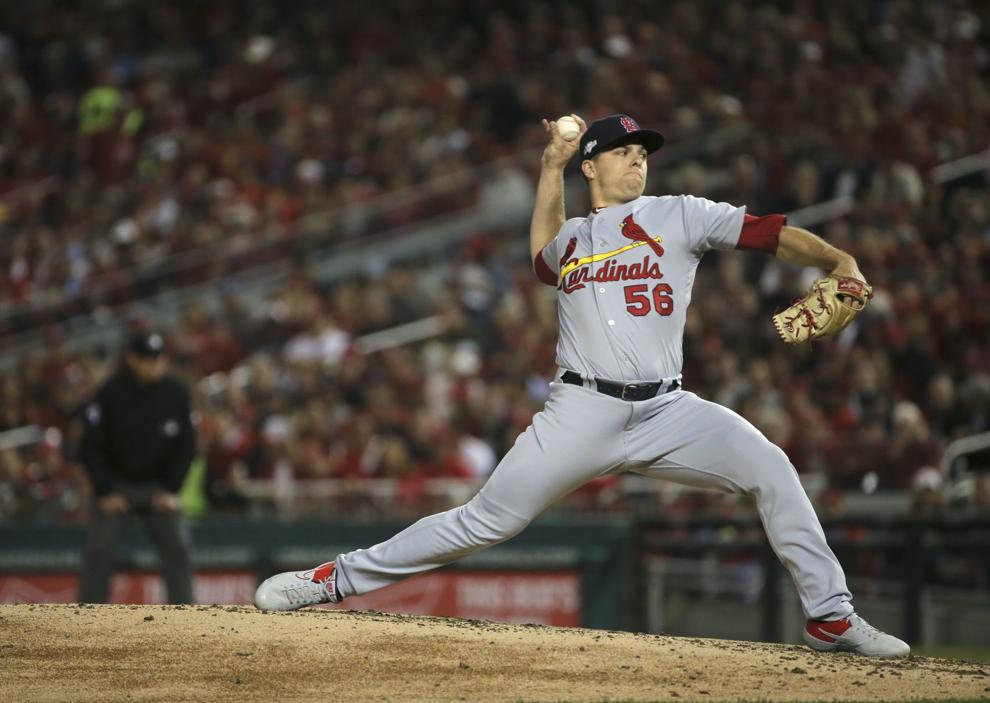 QUESTION: Assuming Carlos Martinez re-emerges this spring back into the Cardinals starting rotation, is there anybody currently being mentioned and-or figures to have the inside track to open the season as the team's closer?
GORDO: Excellent question. There is no obvious choice. Andrew Miller will get a lot of late-inning work. Giovanny Gallegos was invaluable last season, but is he really a closer? Ryan Helsley throws hard, but same question. Junior Fernandez had a nice minor league run last season, but the same question applies to him, too.
As I note each week, this is an area I'm surprised the Cardinals haven't addressed with outside help.
---
Follow-up: Does a healthy Alex Reyes have closer kind of "stuff"?
GORDO: Yes, but that's a big "if." He wasn't the same pitcher in the last brief glimpse that we got of him. But if he can regain velocity and command, he could fit the profile.
WHAT'S A FAIR DEAL FOR FLAHERTY?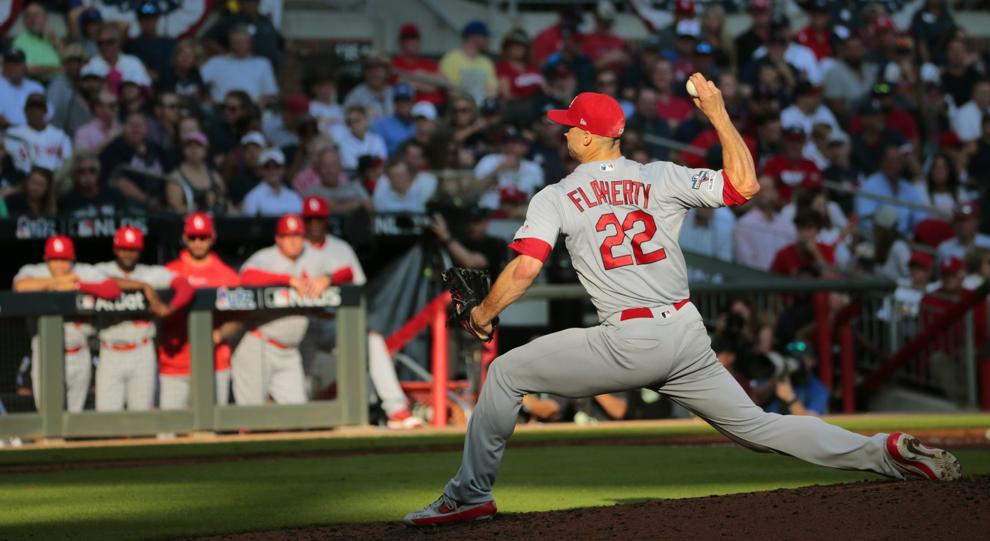 QUESTION: What's a reasonable offer for the Cardinals to make to lock up Jack Flaherty?
GORDO: If I am Flaherty, I want double the money Luis Robert got from the White Sox. So that's $100 million for six years. That sounds like a lot, but look at what the team gave Mikolas for one excellent season and far less upside.
Flaherty lacks leverage, except this: He is going to get paid in the back end or arbitration anyway and his potential free-agent price for down the road will only climb if he stays healthy.
---
Follow-up: When will the Cardinals approach Dakota Hudson in an attempt to hammer out an extension to at least try to buy out his remaining years of control?
GORDO: Of course the Cardinals will approach Hudson at some point. But will they remember to bring enough money? Hudson has nowhere near Flaherty's potential, but surely he looks at Mikolas and says, "I can do that."
WHERE DOES WONG BELONG?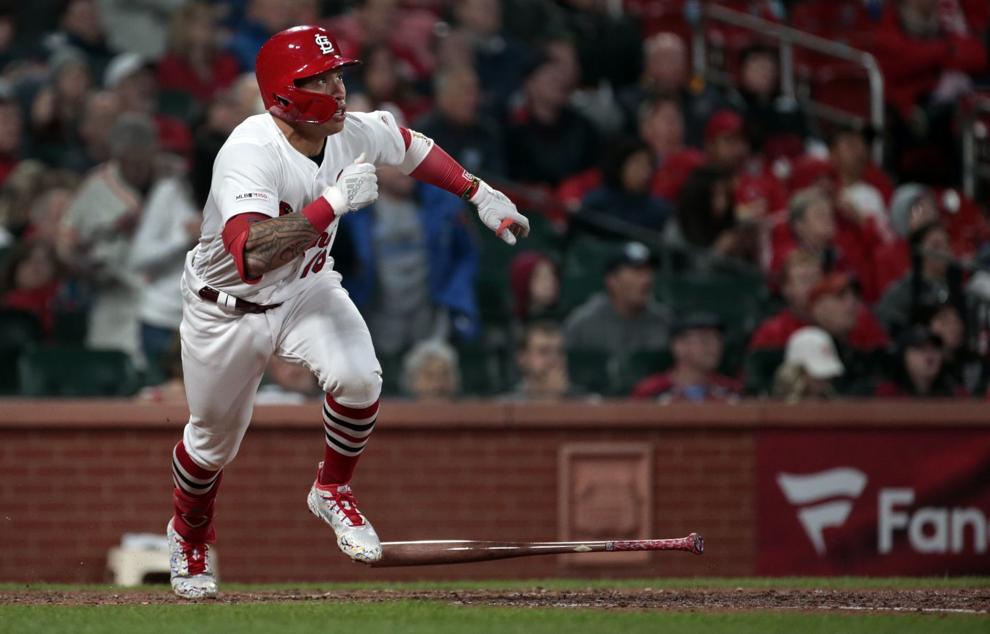 QUESTION: Where is Kolten Wong best-suited for the everyday batting order? Does your opinion change when the opposing starter is a southpaw?
GORDO: Wong has progressed to the point where he should play every game in the No 7 slot. I'd leave him there because moving him up might make him more inclined to hit for power -- which is counterproductive. While I can see him as a No. 2 hitter, he doesn't seem to match what the team wants in that spot.
ODDS ON PETRO STAYING WITH BLUES?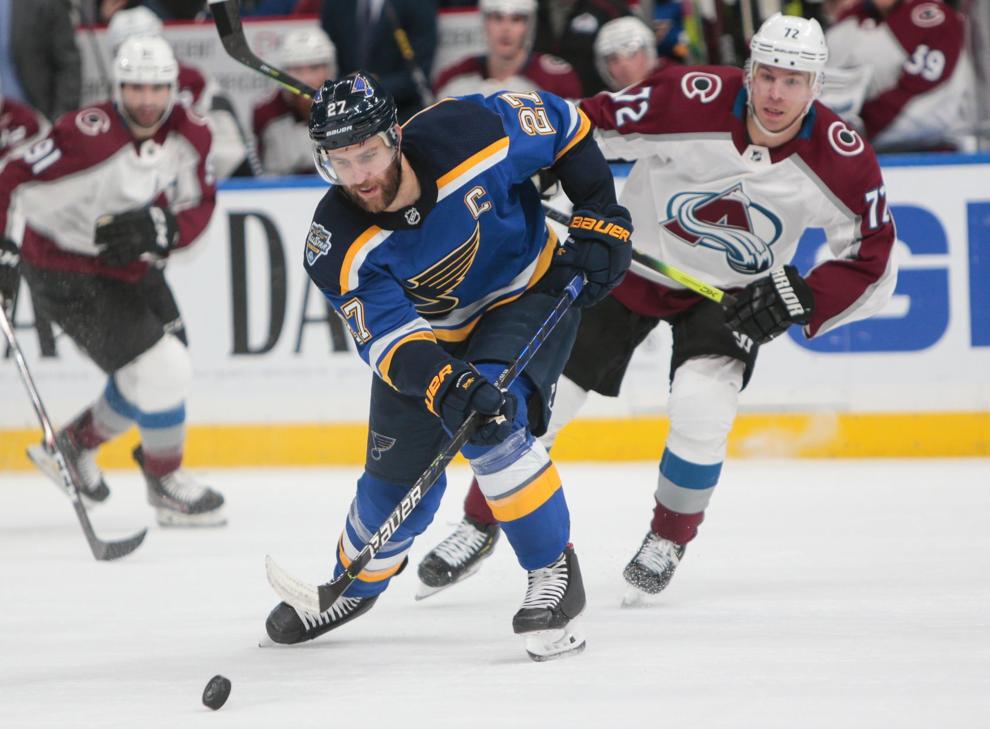 QUESTION: Your odds that Alex Pietrangelo is traded after the All-Star Game? Your odds AP re-ups before the season ends?
GORDO: Zero percent chance Alex is traded. Maybe 25 percent chance he signs before the end of the season.
Follow-up: Your percentage odds Pietrangelo re-signs with the Blues?
WHAT'S HOLDING UP KOSTIN'S ARRIVAL?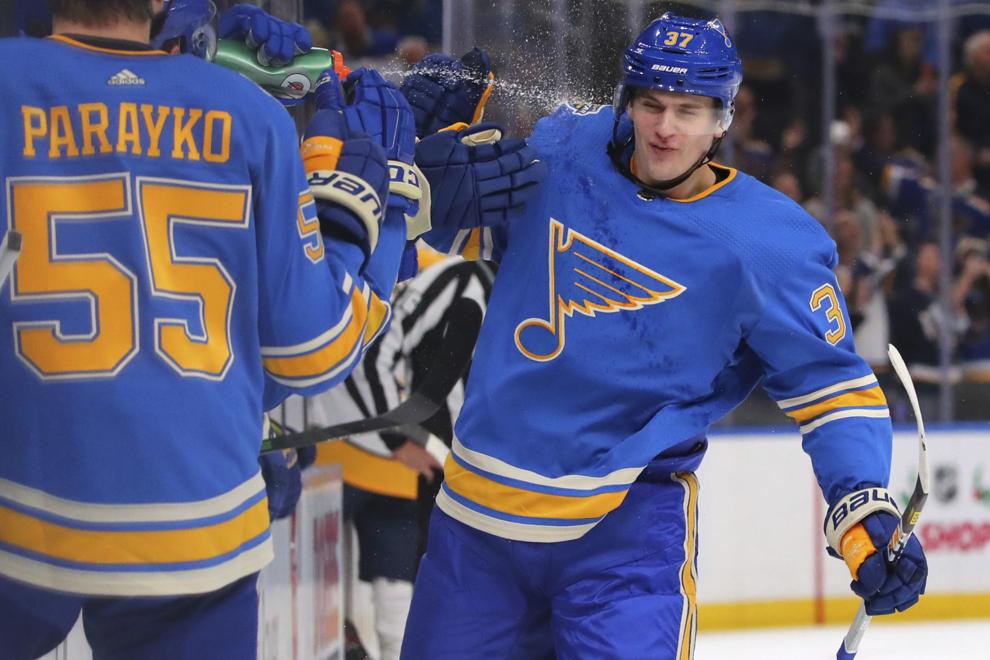 QUESTION: Does Sanford or Brouwer have a future with the Blues? Why not call up Klim Kostin?
GORDO: Yes, Sanford has a future. He's been fairly productive in his role and at this point he can help this team more than Kostin can. At some point Sanford could become a trade chip because it does appear that Kostin has a higher ceiling.
Brouwer is filling the extra forward role. Mostly he sits. The Blues can't have Kostin waste a lot of time in that role He is still playing catch-up after coming to the AHL at such a young age.
CARDS' QUESTIONABLE SPENDING
COMMENT: The Cardinals are not a cheap team when it comes to spending money. "Mo" just spends a lot of it on players he should be able to see should not be paid that kind of money. Examples: Carpenter, Fowler. Some of the bullpen guys he signed, the fans were for them, so we should not get on Mo for that.
GORDO: Bad contracts are bad contracts, especially when a guy gets an extension (Carpenter) toward the twilight of his career when he clearly was going nowhere. In some of the other deals, like with Cecil, stuff happens. A guy is good year after year, then he struggles for your team. GMs always assess risk and reward.
The knock on Mozeliak is that he played it safe with some mid-level signings and got burned anyway.
REPEATING A PROSPECT MISTAKE?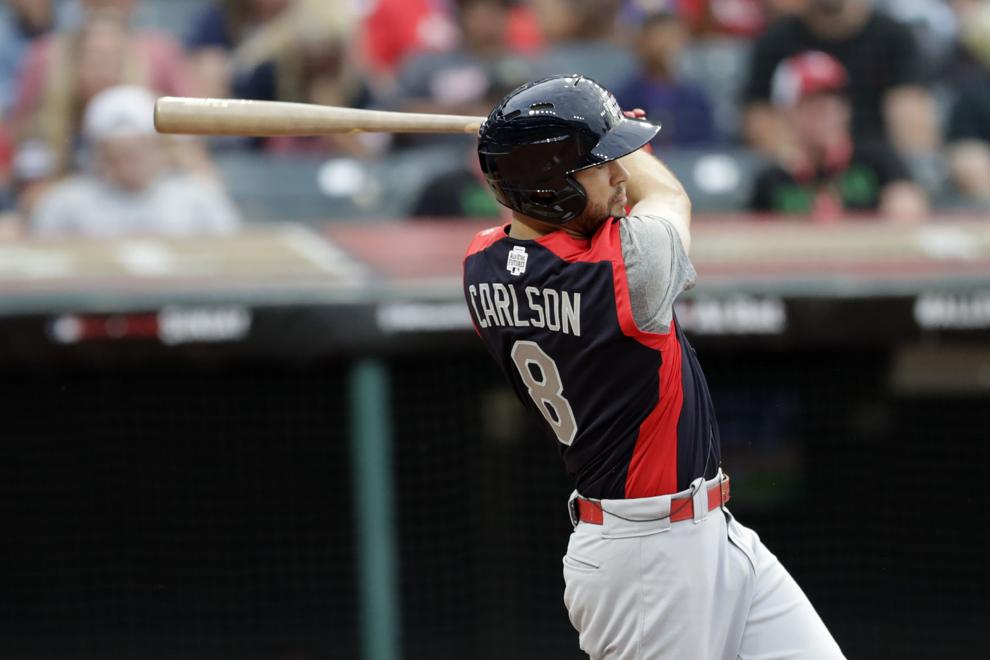 QUESTION: With Dylan Carlson, are the Cardinals potentially repeating the same mistake they made with guys like Grichuk, Piscotty and DeJong? Instead of letting the emerging bats thrive in a complementary role, they thrust them into positions where expectations are other-worldly because the team has not spent money elsewhere. That formula has failed thrice.
GORDO: While I've been hard on DeJong, I believe the Cardinals are happy with their All-Star shortstop. He is very sound in the field at a very important position. On balance, the team got good mileage from Grichuk and Piscotty, too. Both needed some remedial work in the minors, but both fulfilled their potential.
As for Carlson, the company line is that he will not be rushed. Why would he be? Given all the other young outfielders on hand, there will be no need to push him to the majors ahead of time.
WHAT'S UP IN COLORADO?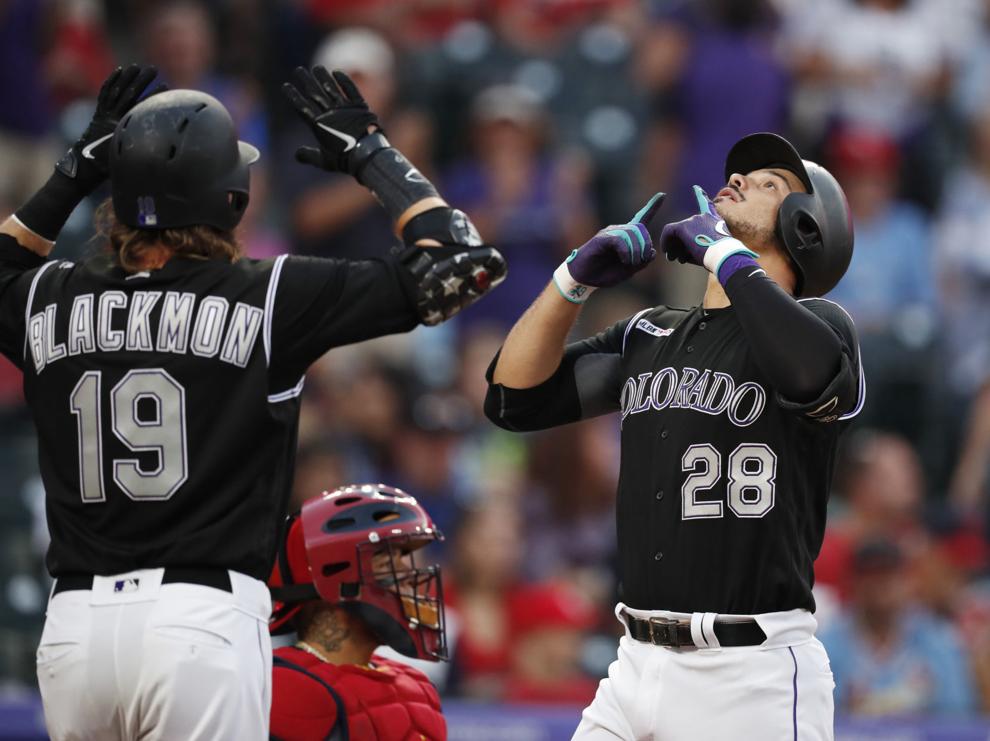 QUESTION: If the Rockies do indeed trade Arenado, are other veteran guys there like a Charlie Blackmon expected to be dealt?
GORDO: There is not a lot of buzz about Blackmon these days. The trade market for him would nor be nearly as robust as the market forming for Arenado.
And, no, I can't believe that team is seriously considering moving a player like Arenado in his prime. So what if he might exercise his opt-put? In the meantime he could be a special player and a big draw in Colorado.
HOW WILL '3 BATTER RULE' IMPACT THE CARDINALS?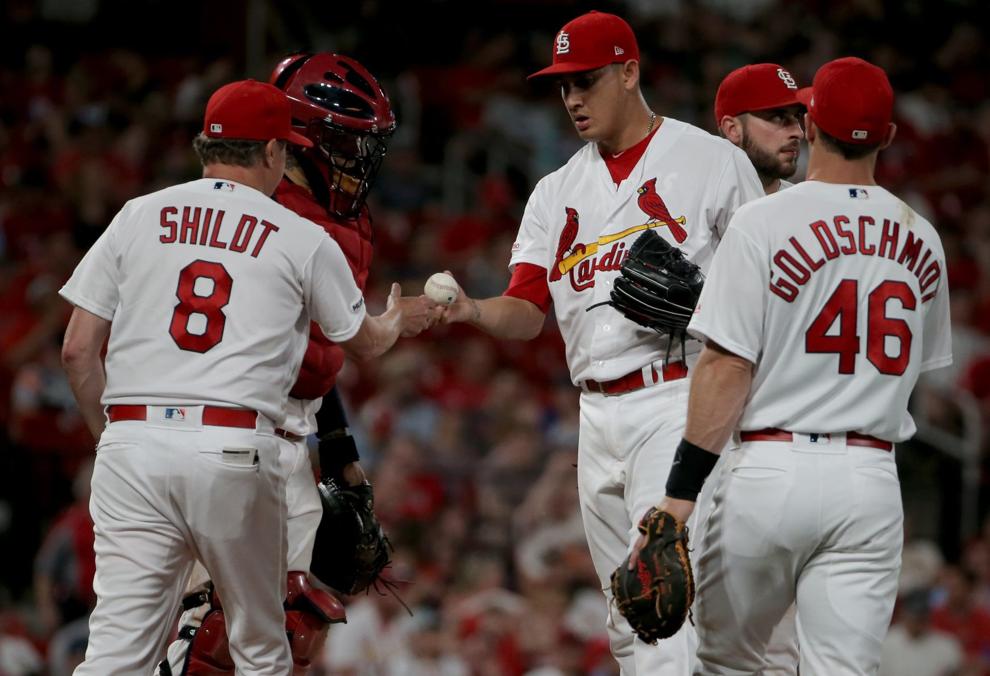 QUESTION: Will the "3 batter rule" adversely impact the Cards? Does Shildt play the matchups more, or the hot hand?
GORDO: Shildt will have to adjust for sure, like most of today's managers. Most skippers play the matchup game to an extreme, setting up a Parade of 1,000 Relievers while making full use of their mountain of data.
This restriction could be a good thing for the Cardinals, who have suffered their share of pitching injuries due to guys getting used again and again and again and again.
CEILING FOR ROBERT THOMAS?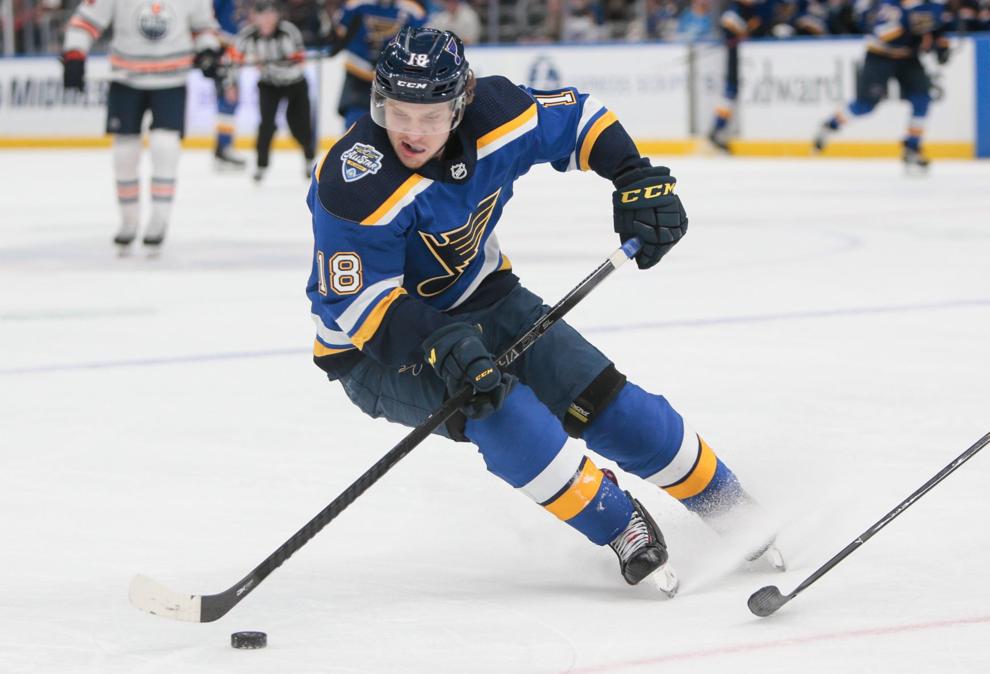 QUESTION: What is Robert Thomas' ceiling? Since he's gotten more time at center for the Blues, I've seen him make passes that no one on the team makes. Got to think at some point that Thomas and Tarasenko together would be amazing to watch.
GORDO: Thomas could have a Doug Gilmour ceiling, which is very high. Maybe he's a better passer, potentially, than Gilmour but not as dangerous as a goal-scorer. Still, the Blues would take that.
COULD NHL AND NBA CO-EXIST IN STL?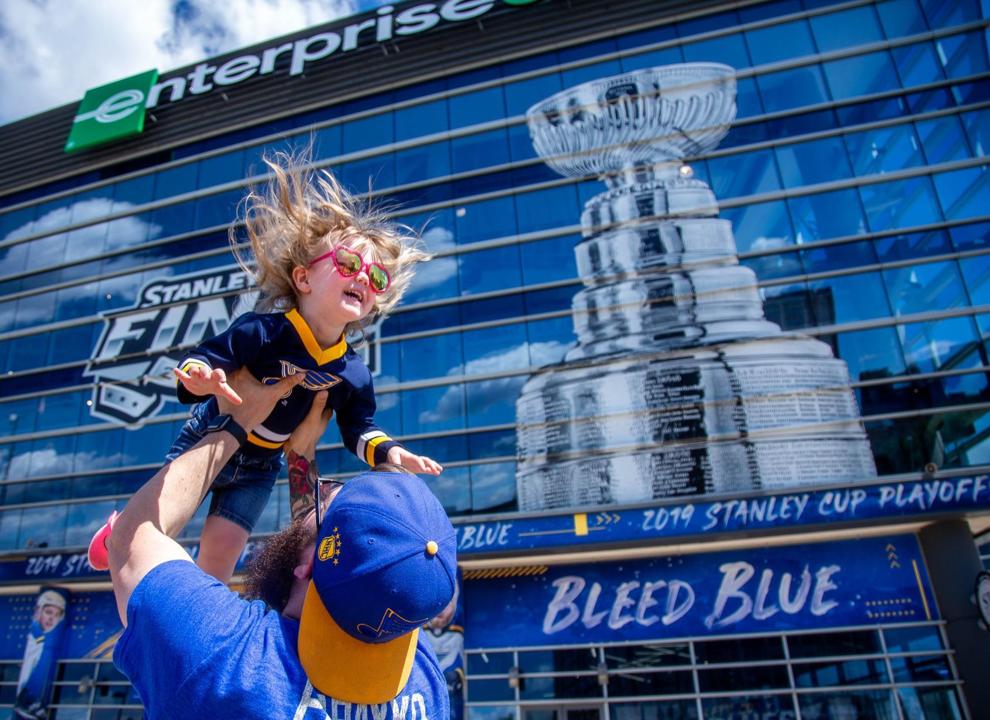 QUESTION: If an NBA team hypothetically wanted to return to St. Louis, would the Blues oppose this? They would lose out on fans and would suffer financially.
GORDO: The odds of that happening are very remote. An NBA owner would have to step up and buy the building to make that really work, in my opinion.
Follow-up: The point of my question was can the NBA and NHL co-exist in this market or would the NHL need to leave so the NBA can return?
GORDO: No, the city can have both and almost did when Bill Laurie wanted to own both. If there are different owners for the NBA and NHL teams, then the one who controls the building (and makes money off the other franchise) can survive. The owner who is just a tenant will struggle.
BIGGEST IMPACT ON ST. LOUIS?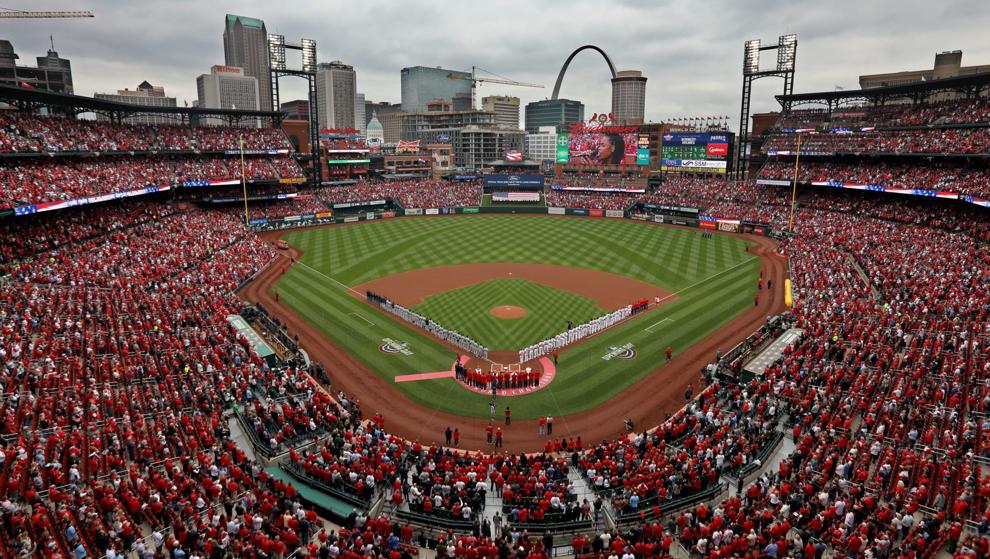 QUESTION: Do you think that St. Louis losing the Rams was the most impactful sports moment in our city's history?
GORDO: No, I would say DeWitt and Co. buying the Cardinals, keeping the team here, building the new stadium and redeveloping a chunk of downtown rates higher than that.
Follow-up: Does no one remember the football Cards left? That hurt more than Rams.
GORDO: But did it change the course of St. Louis history?