We know Washington Nationals pitcher Stephen Strasburg throws hard. He can still bring his fastball in the mid-90s with movement.
Monday night his curveball was working, too.
"It's just funny how baseball works. I just remember how in L.A. I was really locked in in the bullpen. Curveball fell really good, and I went out there and it kind of lost me for a little bit," Strasburg said after the Nationals shut down the Cardinals 8-1. "Whereas today, curveball wasn't very good in the bullpen, but that's happened enough times that it kind of doesn't matter. It just showed itself pretty early in the game and was right where I wanted it to be."
But what really made the Cardinals look bad Monday was his changeup. Strasburg kept setting them up with his fastball, then kept pulling the string to strike them out.
"I think everything is off of your fastball," Strasburg said. "Mechanically, if you execute your fastball, it's really just a grip change. You're doing the same exact thing."
Does he actually have two different changeups?
"Sometimes I throw a good one, and sometimes I don't. I don't know. That's two different ones," he said. "I just kind of let it do its thing, just throw it like a fastball."
The speed differential is bad enough for hitters, but the bottom falls out of the good Strasburg change-up.
"For me, anybody that has a good change-up, their arm action is really good, and his was really good today," Nationals manager Dave Martinez said. "He has the same tempo as he does with his fastball, and the ball at the end just disappears, and he was really good. But I think, honestly, what made it really good today was his fastball, utilizing his fastball at the right moment made his change-up that much better."
Strasburg reduced the National League Central champions in his usual devious ways. He overpowered them at times with a mid-90s fastball, stole strikes with his curveball, and sent them back to the dugout with arguably baseball's best changeup. (No offense to Luis Castillo or other candidates with worthy cambios.) To wit, Strasburg threw 36 changeups and coerced 12 swinging strikes on 22 swings -- or, to put it another way, the Cardinals were more likely to whiff than make contact when they offered at Strasburg's change.
What makes Strasburg's so effective? It starts with deception.
Scouts will tell anyone who asks that the key to the changeup is throwing it with the same arm speed and conviction as one would with a fastball. There's trust involved -- the pitcher has to believe their grip, the pressure they apply to the ball, and the batter's appetite for heat will do the rest.
Here is what folks are writing about the domination of Nationals pitchers and the futility of Cardinals hitters.
Gabe Lacques, USA Today: "They will show up for Game 4 of this National League Championship Series, because technically, they're still alive, and because compete is what they do, and it'd certainly be bad form if the Washington Nationals moved on, unopposed, to their first World Series berth. But right now, the St. Louis Cardinals' NLCS appearance has been in name only – a disappearing act at best and, at worst, one of the all-time most futile offensive showings in postseason history. Combine their 8-1 defeat in Game 3 on Monday night at Nationals Park with their 2-0 loss in Game 1 and 3-1 defeat in Game 2 and these Cardinals own a most dubious mark: Fewest runs scored through three games of any League Championship Series. In fact, you have to go back to the 1966 World Series for any team to match the Cardinals' three-game futility in a best-of-seven series. That year, the Baltimore Orioles held the Los Angeles Dodgers to two runs in a four-game sweep, and Dave McNally and Jim Palmer are still celebrated for it to this day. No doubt, Nationals starters Anibal Sanchez, Max Scherzer and Stephen Strasburg may one day be as revered for their performance in this NLCS as those Orioles are for their exploits then.".
Alden Gonzalez, ESPN.com: "In Game 1, it was Sanchez, expertly mixing a variety of pitches, who came within four outs of a no-hitter. In Game 2, it was Scherzer, playing his fastball off his changeup, who gave up zero hits and struck out 10 through the first six innings. In Game 3, it was Strasburg, armed with untouchable off-speed pitches, who struck out 12, walked none and added to what is becoming an illustrious postseason résumé. In Game 4, it will be Patrick Corbin -- every bit as capable, every bit as imposing -- looking to pitch the Nationals into their first World Series. If not for Michael Taylor misreading a line drive on Saturday and Juan Soto slipping in the middle of a throw on Monday, the Cardinals would probably have been shut out for 27 innings in this series. Sanchez, Scherzer and Strasburg have combined for one unearned run allowed, three walks and 28 strikeouts in 21 2/3 innings. The Nationals' starters boast a 1.59 ERA, a 0.88 WHIP and a .164 opponents' batting average in 56 2/3 innings this month -- numbers that don't even include their contributions out of the bullpen. Since the wild-card era began in 1995, only the 2012 Detroit Tigers, 2018 Milwaukee Brewers and 1995 Cleveland Indians have had starters' ERAs better than that of the current Nationals through their first nine postseason games, according to research from the Elias Sports Bureau. The Brewers, however, relied on openers, skewing the numbers. This postseason has been marked by the rebirth of traditional starting pitcher usage, and the Nationals -- not the Houston Astros -- stand as the prime example."
Emma Baccallieri, SI.com: "The top of the first was frightening in its efficiency. Stephen Strasburg needed just four minutes. That covered three pitches to strike out Dexter Fowler, one to coax an easy grounder from Kolten Wong, six to strike out Paul Goldschmidt. And that was all. Strasburg did not make this look easy so much as he made it feel inevitable. He did not touch his serious ammunition, his change-up; he didn't need to. This basic frame required only the hustle of the heater and the geometry of the curve. That was sufficient to end it almost just as soon as it had started—painless, in a sense, if certainly not harmless. The rest of the game followed from there. Strasburg, unlike his previous two rotation-mates in this NLCS, did not seriously threaten a no-hitter. (The Cardinals notched a hit in the second inning.) But he exhibited the same sort of dominance that had been so absolute for the Nationals in Games 1 and 2, and to the same result, an easy win for Game 3. A decade after he'd been drafted, taken with the first overall pick as a shot at a savior, Strasburg did the unthinkable and the previously untested: He put the Washington Nationals one game away from the World Series."
Kevin Kernan, New York Post: "The starting pitching-rich Mets tried to use the Nationals as a template of success, a way to climb out of the hole they put themselves in this season and it never worked out. For the Nats, though, this has been a dream comeback season after their 19-31 start. They are one win away from going to the World Series. Finally, after years of playoff failure, true Natitude. The Nationals can become the first team from D.C. to go to the World Series since the 1933 Senators lost to the New York Giants in five games. Amazing how it all turned around. They came back from a late deficit to win the wild-card game against Milwaukee, they battled back to beat the Dodgers on an extra-inning grand slam after being down late in Game 5. Now, they are putting on a pitching clinic to completely shut down the Cardinals."
MEGAPHONE
"I guess, some of the best things come from the unexpected moments. I enjoy it all, because without all the mistakes and all the hardships and all the successes earlier in my career, none of this would be available. None of this would be possible without all that. I talk with Max (Scherzer) quite a bit. And we're like, 'Man, don't you wish you could go back and be how you are now then?' And he goes, 'No. I wouldn't change it because all those failures are helping you with success now.'"
• Nationals infielder Howie Kendrick, relishing his late-career glory.
St. Louis Cardinals vs Washington Nationals, Game 3 NLCS in Washington
National League Championship Series moves to Washington for Game 3 against the Cardinals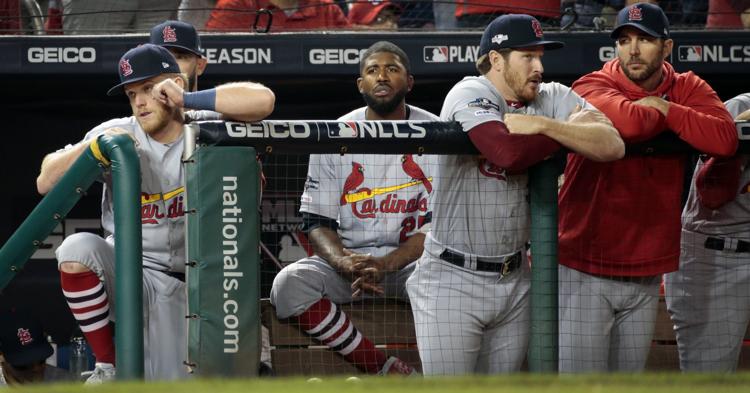 NLCS Game 3 of Cardinals and Nationals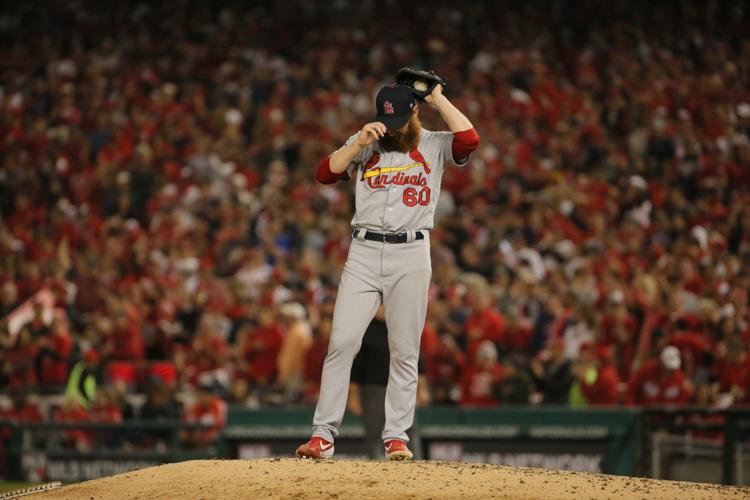 Nationals beat Cardinals 8-1 in Game 3 of National League Championship Series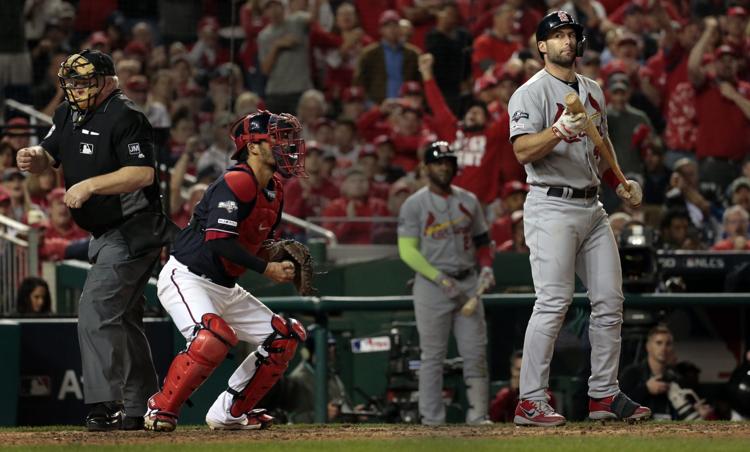 National League Championship Series moves to Washington for Game 3 against the Cardinals
National League Championship Series moves to Washington for Game 3 against the Cardinals

National League Championship Series moves to Washington for Game 3 against the Cardinals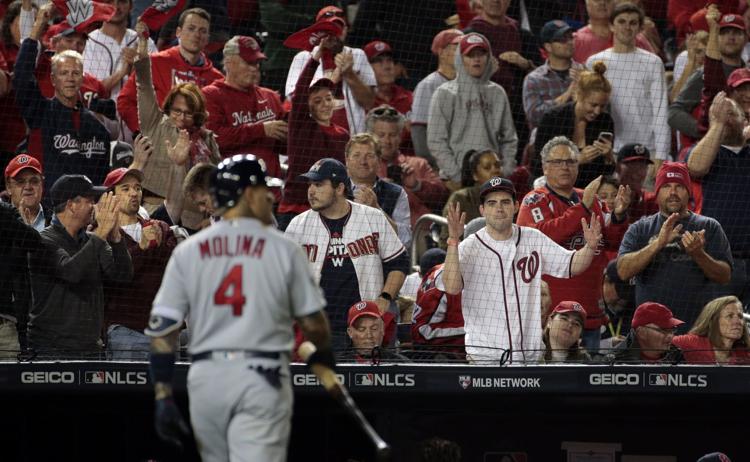 National League Championship Series moves to Washington for Game 3 against the Cardinals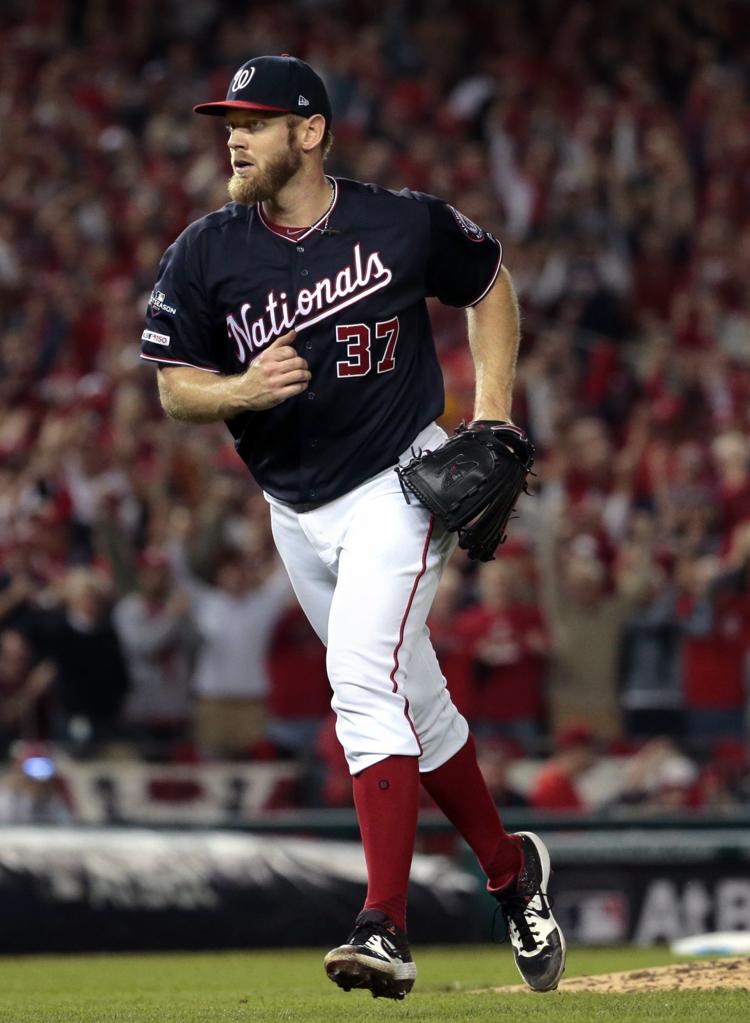 St. Louis Cardinals vs Washington Nationals, Game 3 NLCS in Washington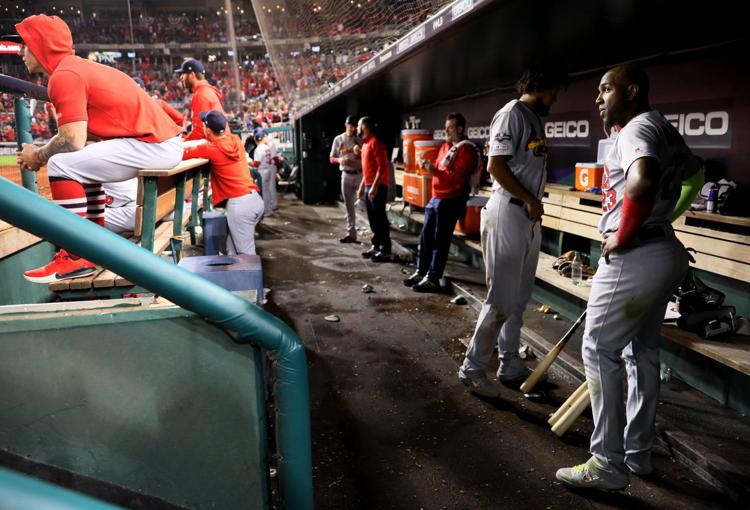 St. Louis Cardinals vs Washington Nationals, Game 3 NLCS in Washington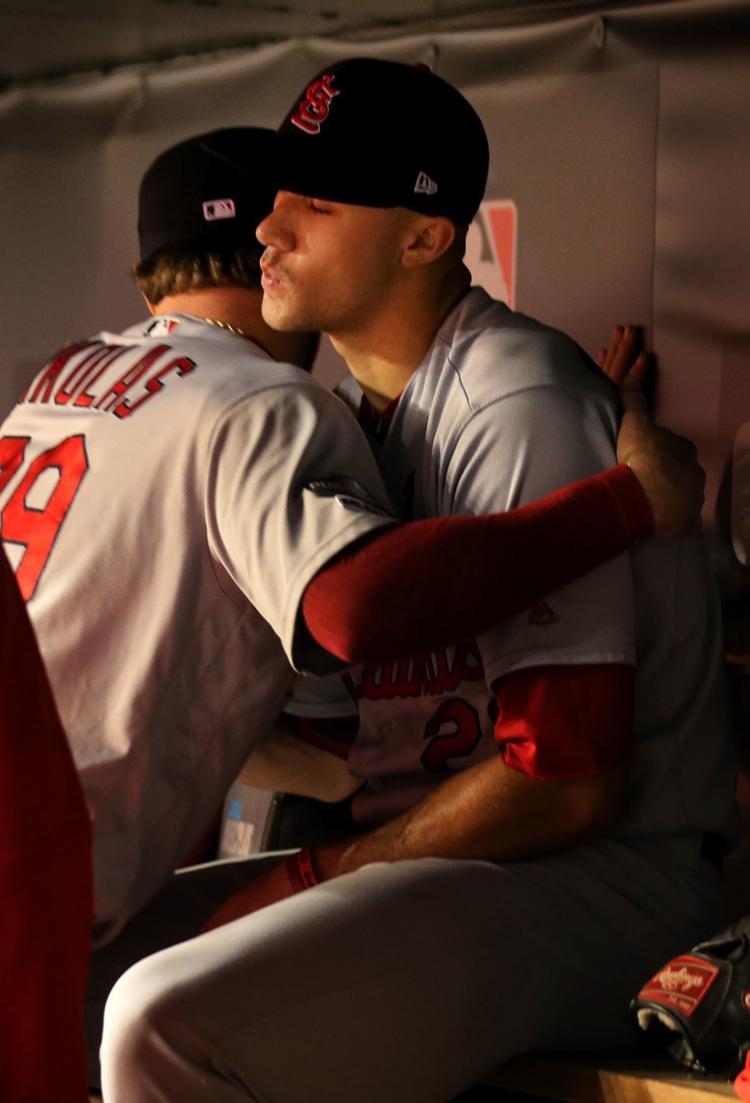 NLCS Game 3 of Cardinals and Nationals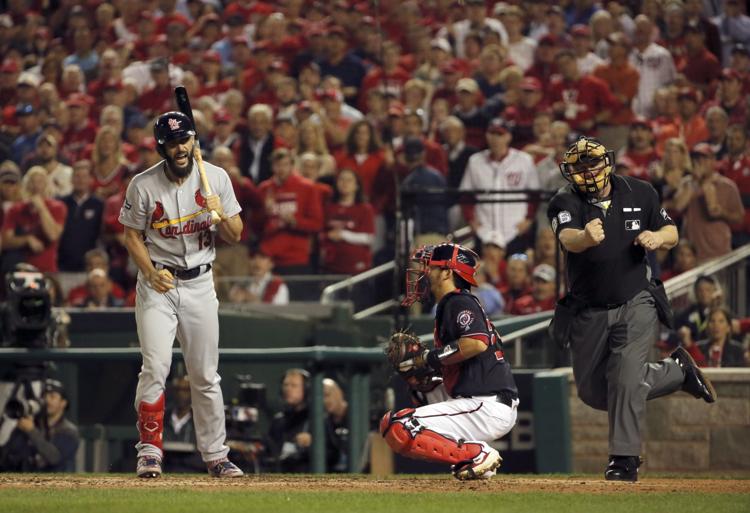 NLCS Game 3 of Cardinals and Nationals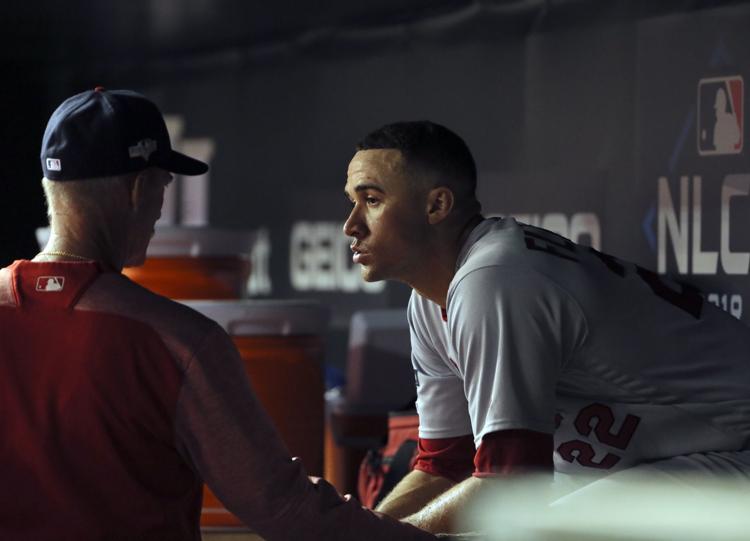 NLCS Game 3 of Cardinals and Nationals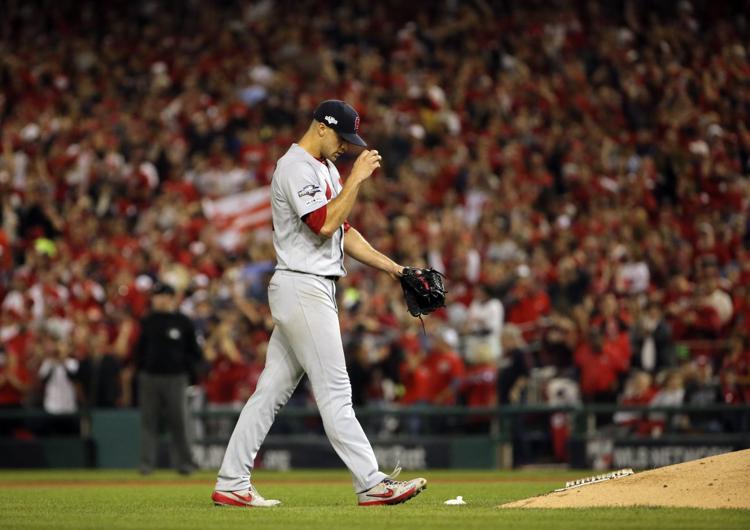 National League Championship Series moves to Washington for Game 3 against the Cardinals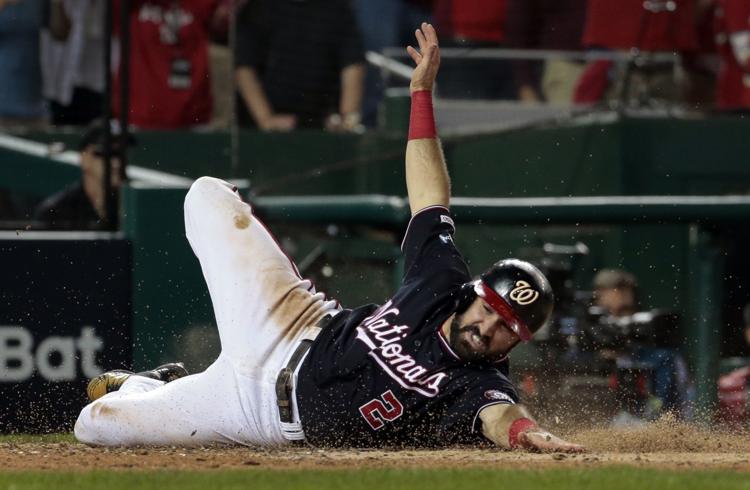 NLCS Game 3 of Cardinals and Nationals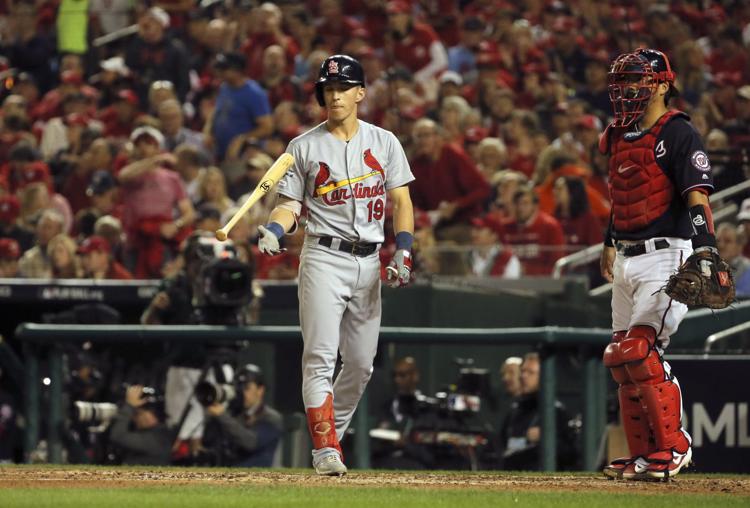 NLCS Game 3 of Cardinals and Nationals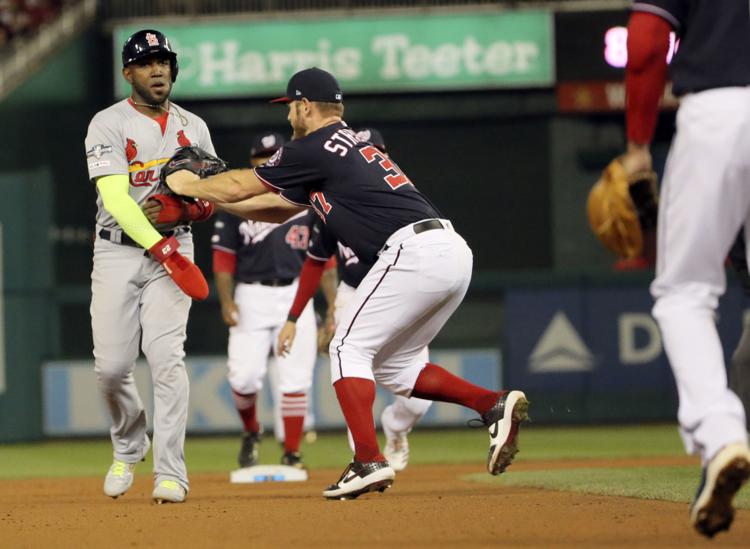 NLCS Game 3 of Cardinals and Nationals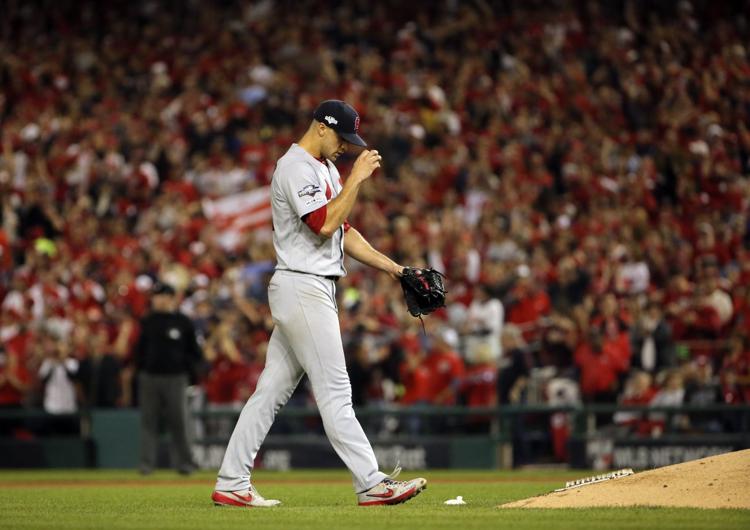 NLCS Game 3 of Cardinals and Nationals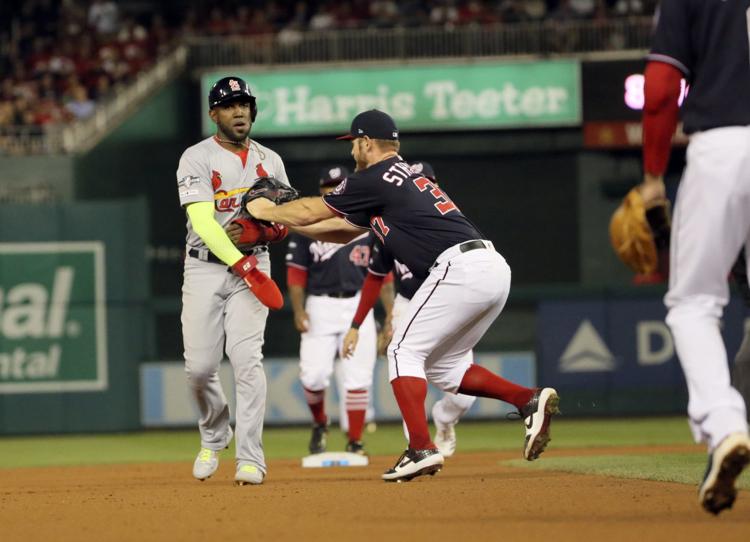 National League Championship Series moves to Washington for Game 3 against the Cardinals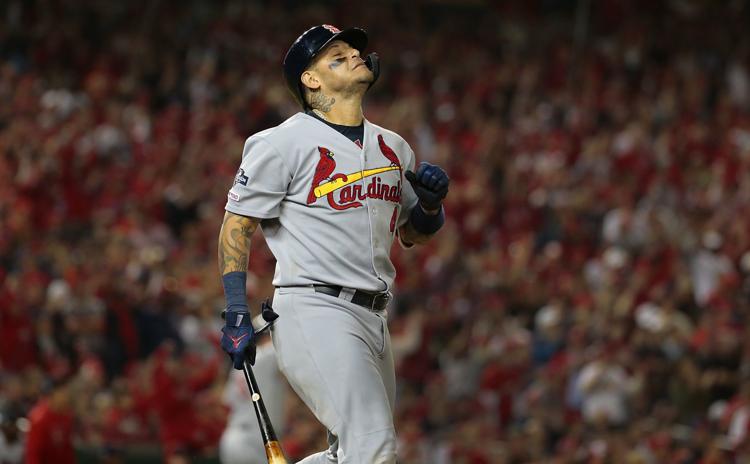 National League Championship Series moves to Washington for Game 3 against the Cardinals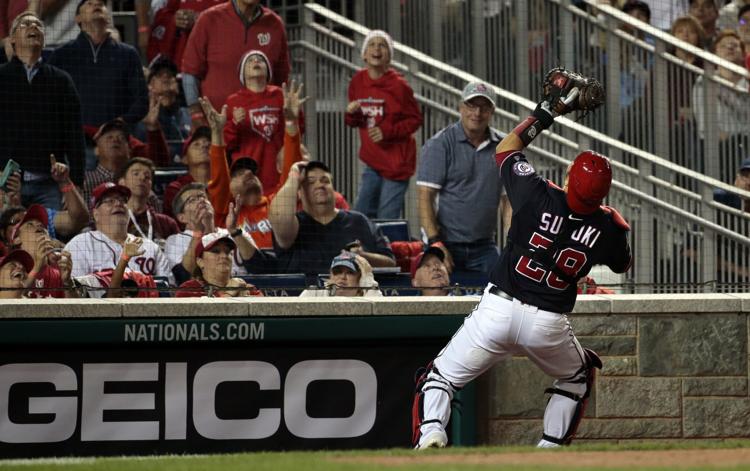 National League Championship Series moves to Washington for Game 3 against the Cardinals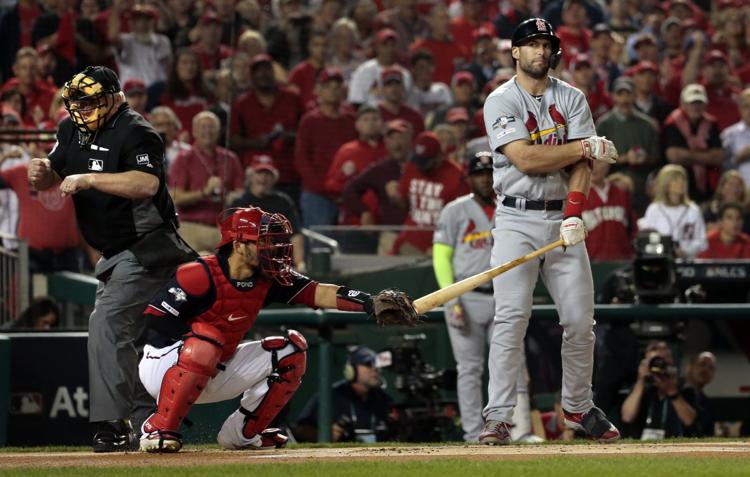 National League Championship Series moves to Washington for Game 3 against the Cardinals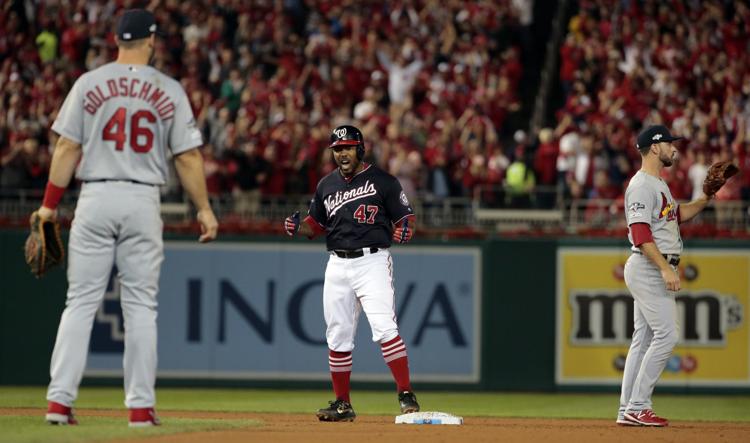 NLCS Game 3 of Cardinals and Nationals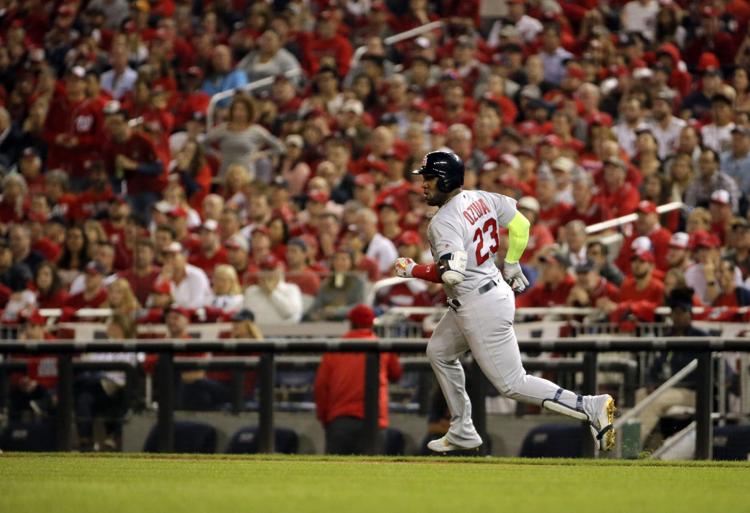 NLCS Game 3 of Cardinals and Nationals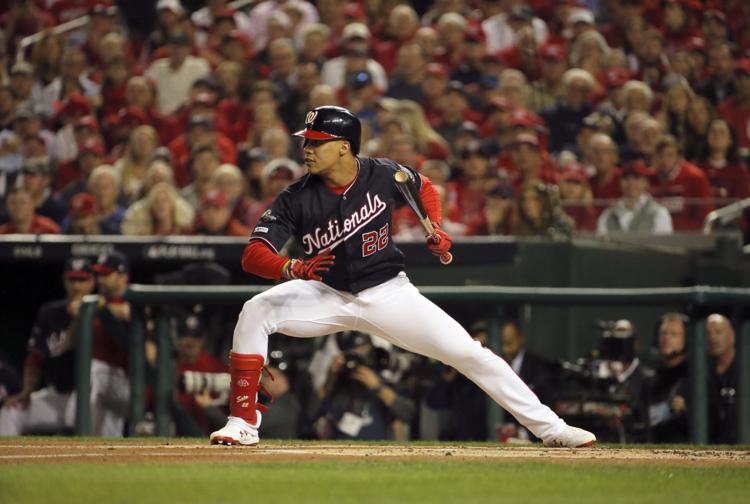 NLCS Game 3 of Cardinals and Nationals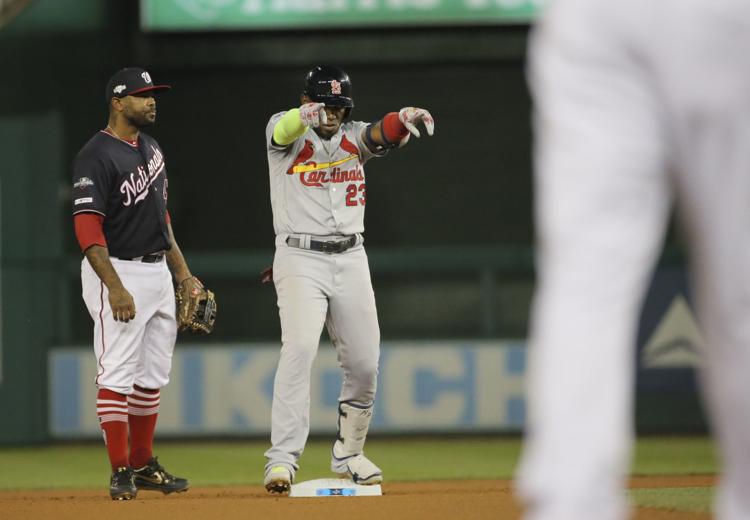 NLCS Game 3 of Cardinals and Nationals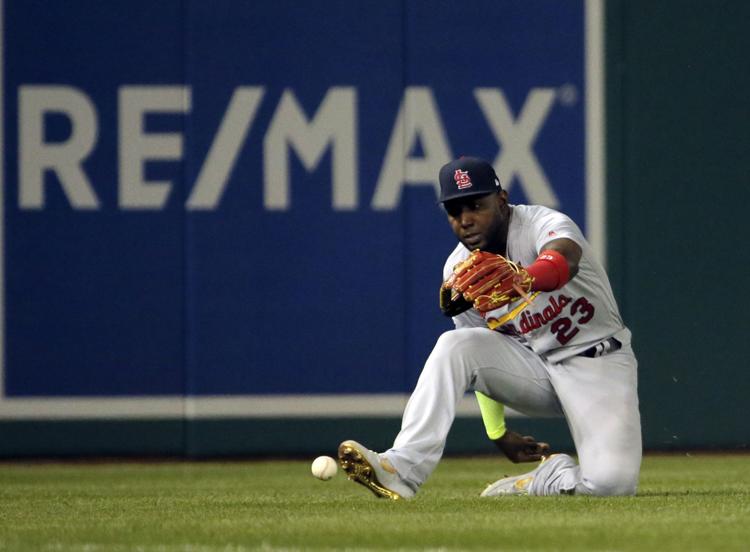 National League Championship Series moves to Washington for Game 3 against the Cardinals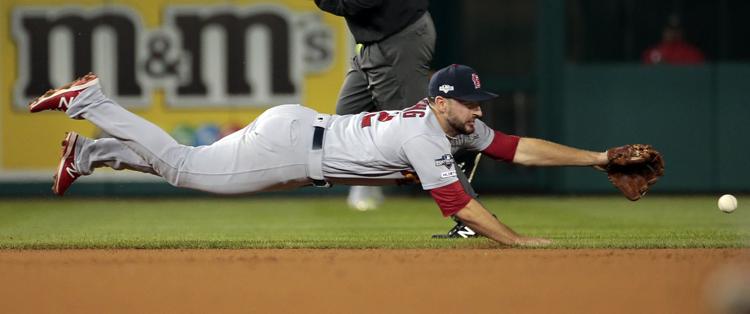 National League Championship Series moves to Washington for Game 3 against the Cardinals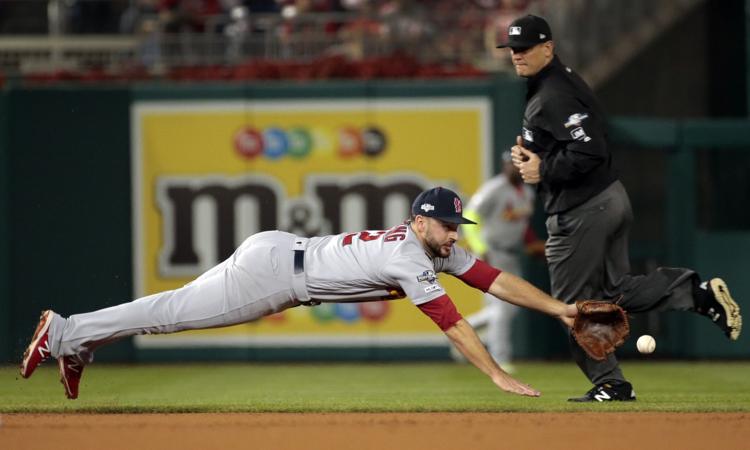 NLCS Game 3 of Cardinals and Nationals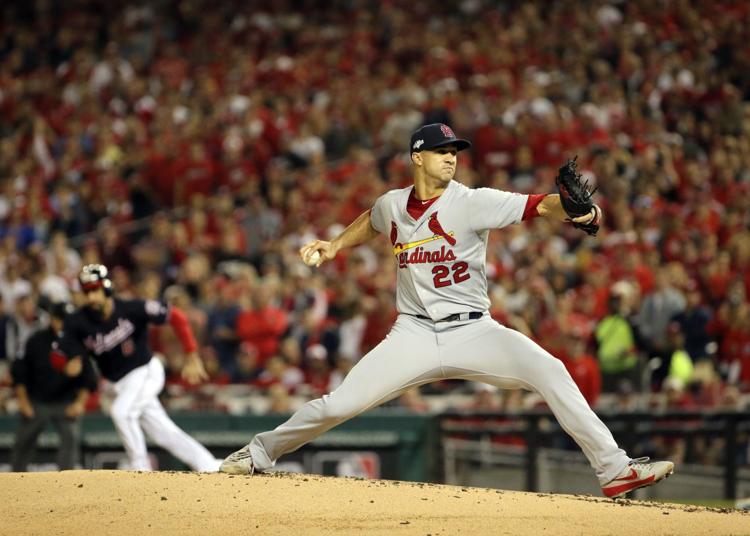 National League Championship Series moves to Washington for Game 3 against the Cardinals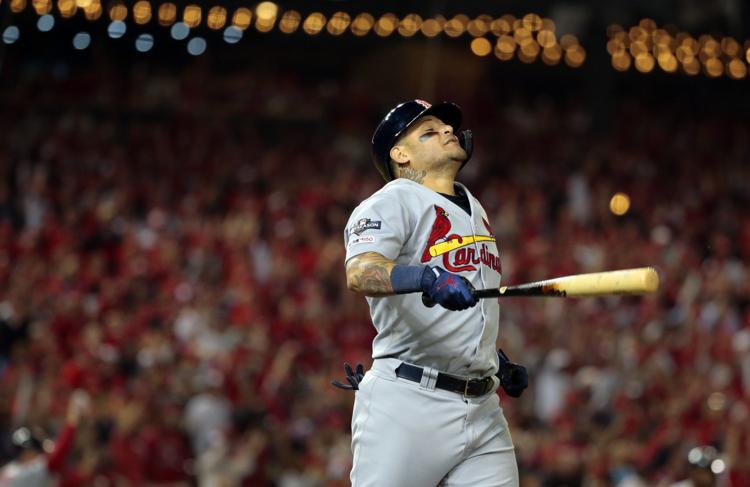 NLCS Game 3 of Cardinals and Nationals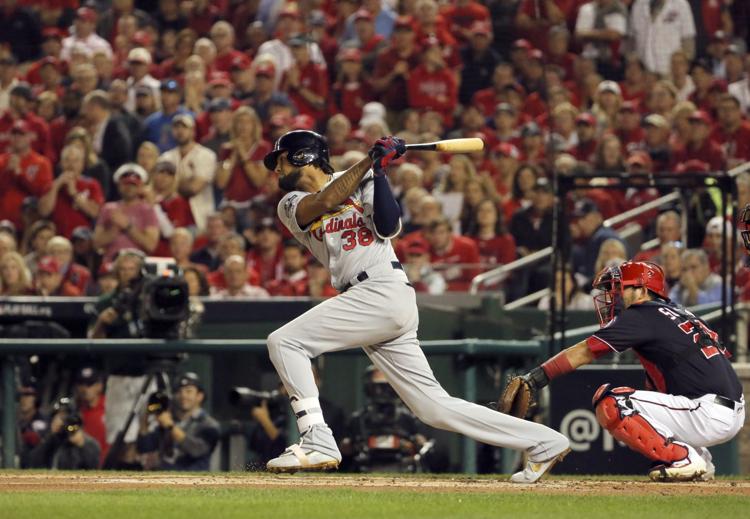 cards vs nats 02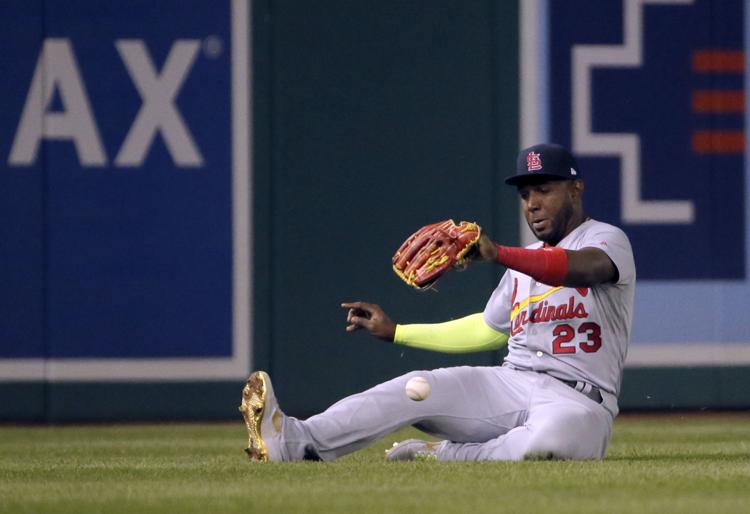 National League Championship Series moves to Washington for Game 3 against the Cardinals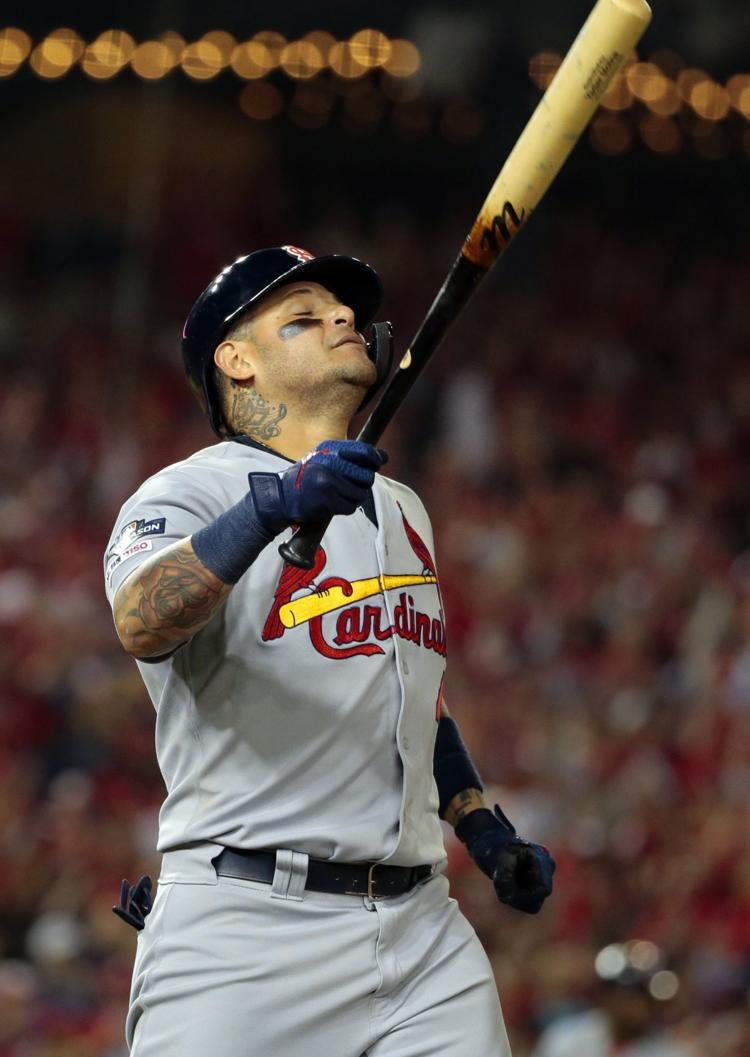 National League Championship Series moves to Washington for Game 3 against the Cardinals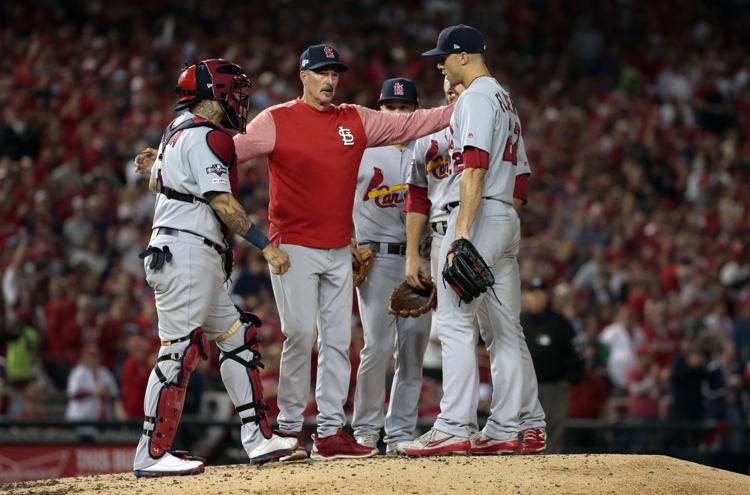 NLCS Game 3 of Cardinals and Nationals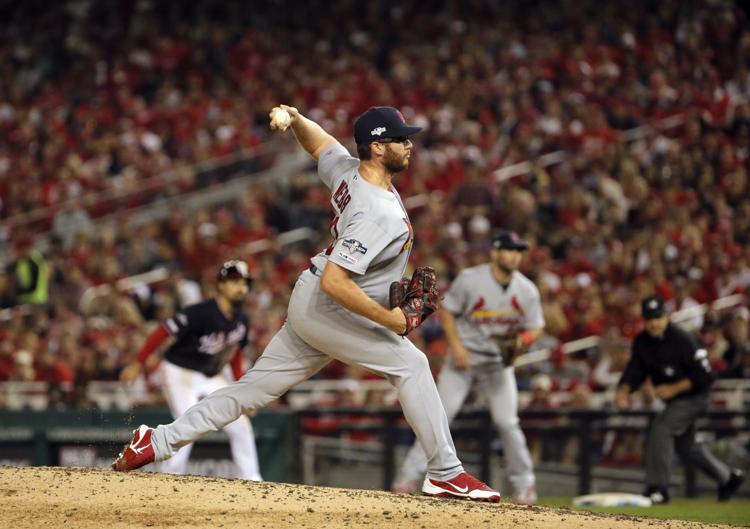 NLCS Game 3 of Cardinals and Nationals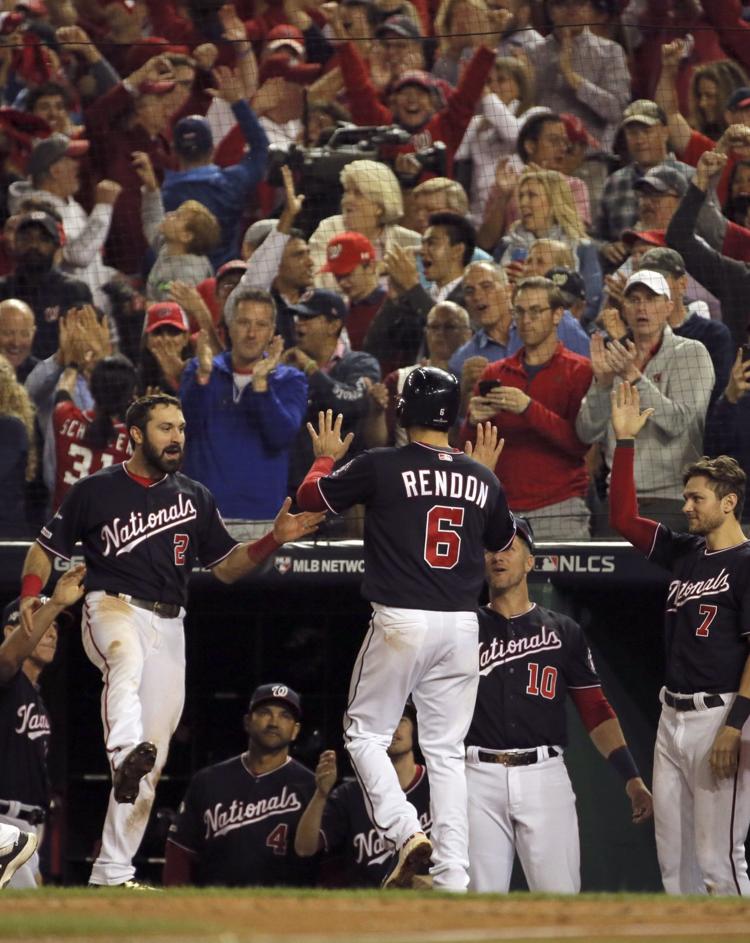 NLCS Game 3 of Cardinals and Nationals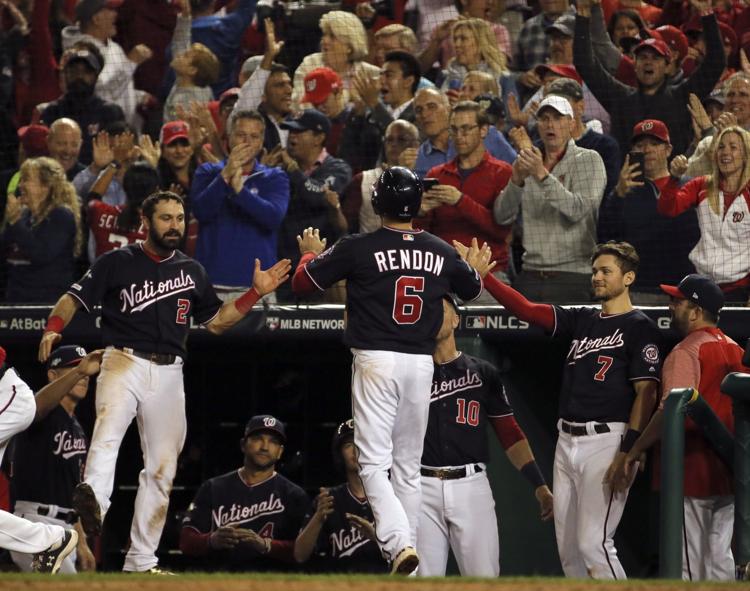 St. Louis Cardinals vs Washington Nationals, Game 3 NLCS in Washington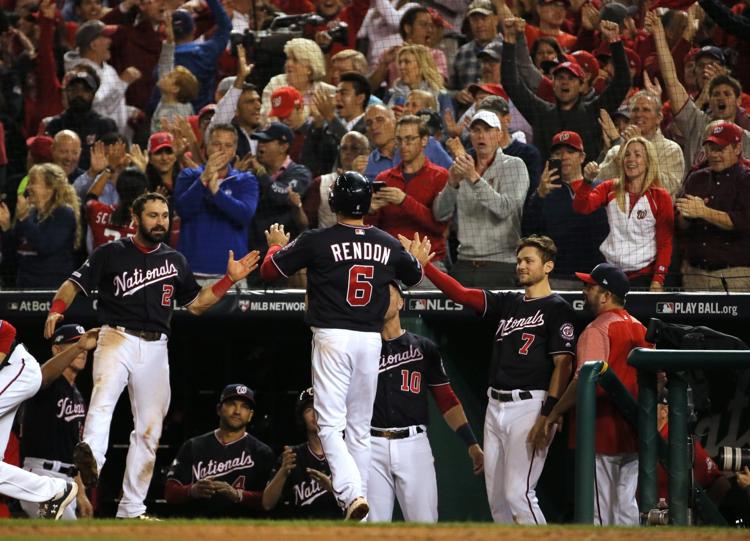 St. Louis Cardinals vs Washington Nationals, Game 3 NLCS in Washington
St. Louis Cardinals vs Washington Nationals, Game 3 NLCS in Washington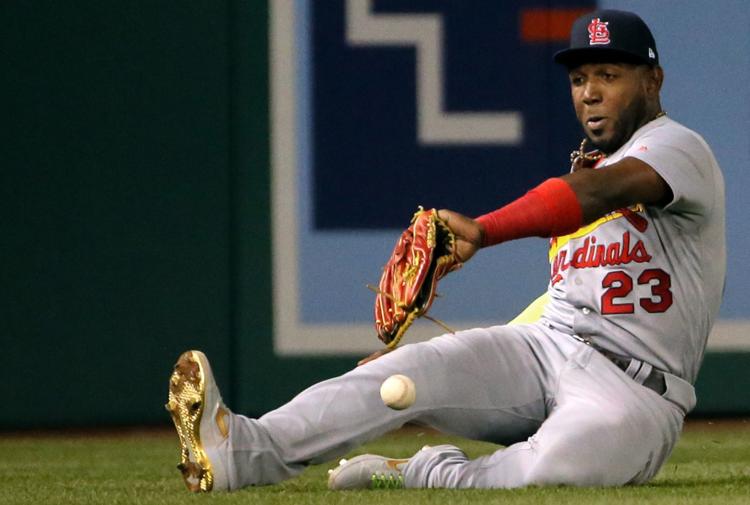 St. Louis Cardinals vs Washington Nationals, Game 3 NLCS in Washington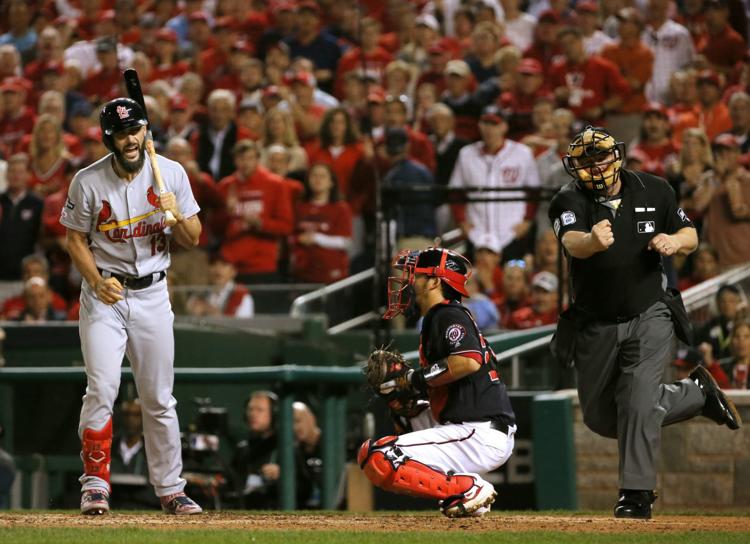 St. Louis Cardinals vs Washington Nationals, Game 3 NLCS in Washington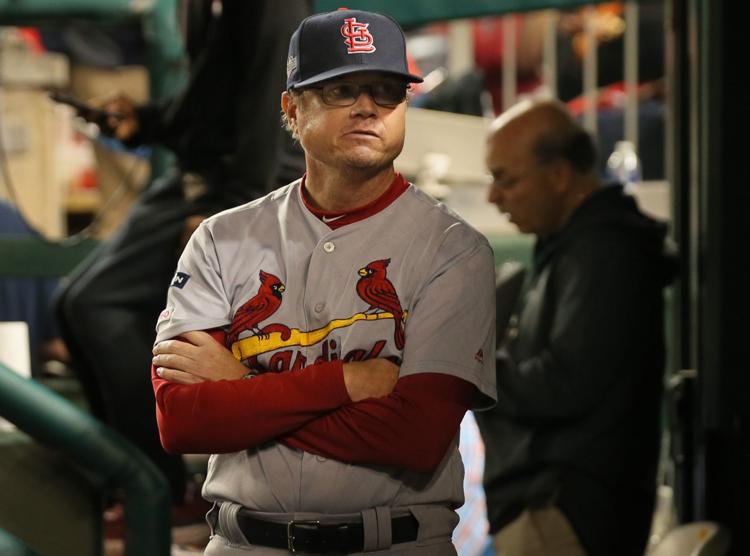 St. Louis Cardinals vs Washington Nationals, Game 3 NLCS in Washington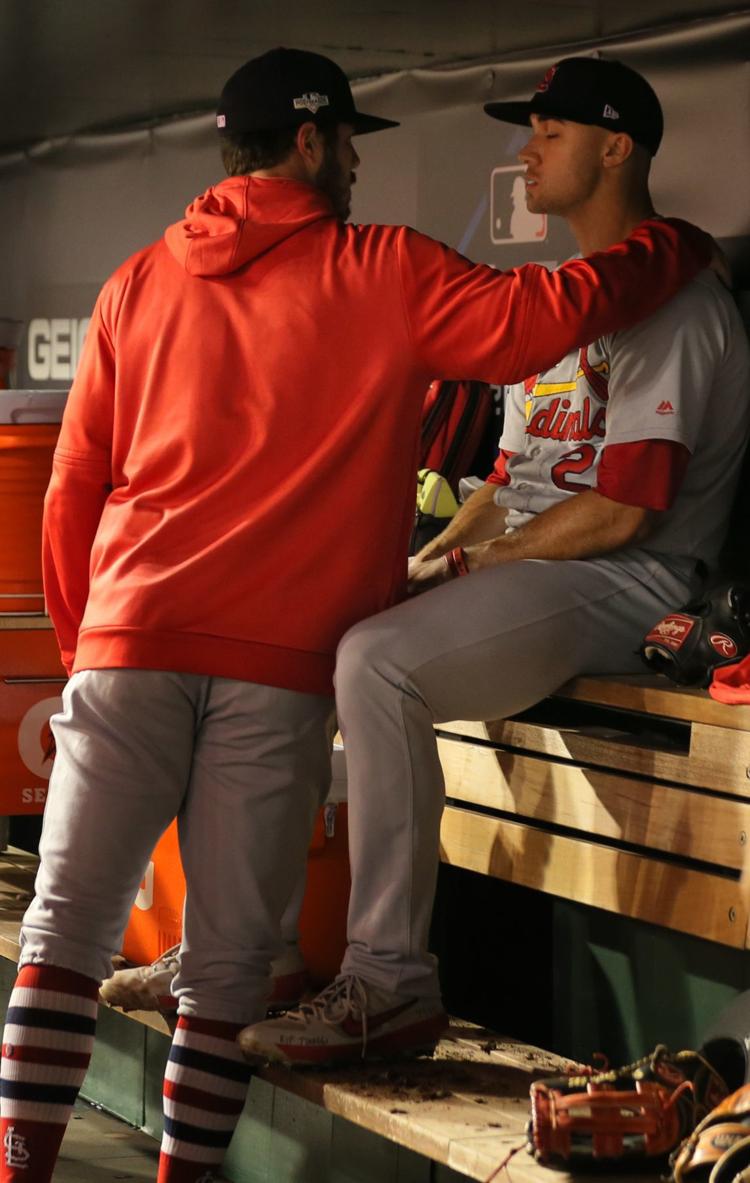 St. Louis Cardinals vs Washington Nationals, Game 3 NLCS in Washington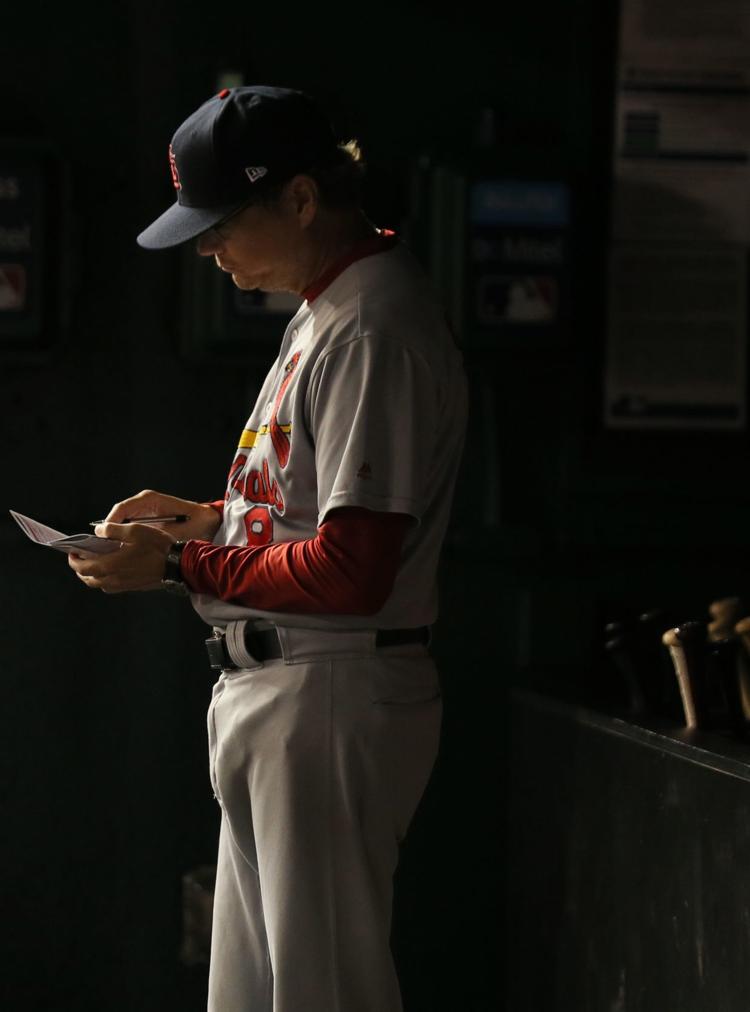 National League Championship Series moves to Washington for Game 3 against the Cardinals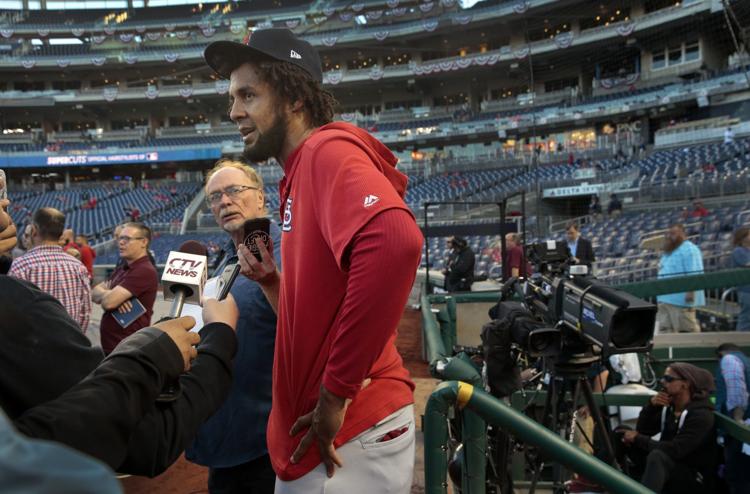 National League Championship Series moves to Washington for Game 3 against the Cardinals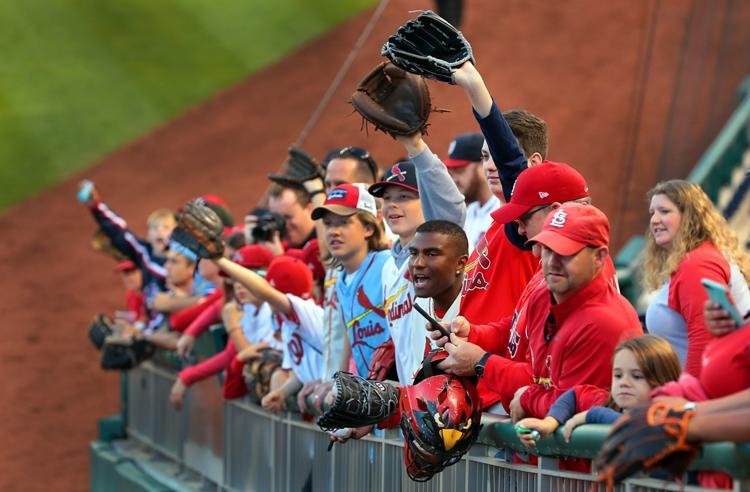 National League Championship Series moves to Washington for Game 3 against the Cardinals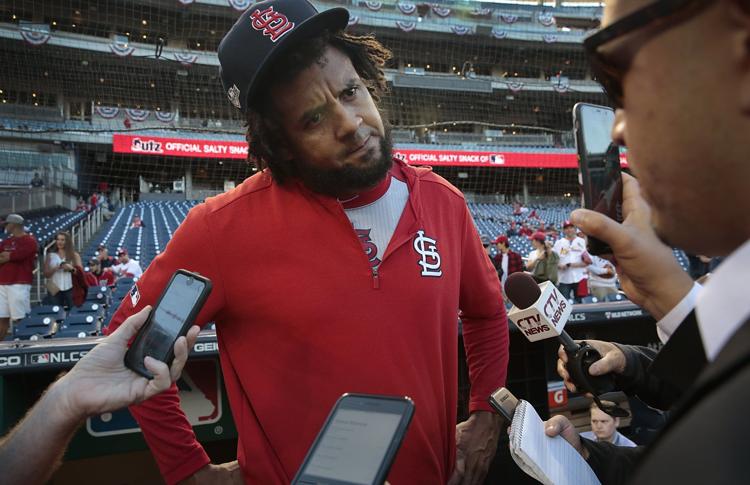 NO headline in galleries