Former Blues executives John Davidson and Jarmo Kekalainen had to make a tough call in Columbus before the NHL trade deadline.
With goaltender Sergei Bobrovsky and winger Artemi Panarin poised to depart as unrestricted free agents after the season, franchise management had two options: Go for it or bail.
Either the Blue Jackets could sell off some short-term assets like Panarin and Bobrovsky at the trade deadline and retool, or they could take their run at the Stanley Cup while they still had their top guys in Ohio.
"You discuss every scenario," Davidson told ESPN.com. "We just came to the conclusion that we've got a Panarin. We've got a Bobrovsky. These are really good players. Why don't we just go for it here?"
So instead of selling off players for draft picks and prospects, Davidson and Kekalainen added more rental players with forwards Matt Duchene and Ryan Dzingel from the bailing Ottawa Senators.
Early on, that decision looked foolish as the Blue Jackets went 5-7-1 in their first 13 games after the trade deadline.
"I think our team felt a little pressure," Columbus coach John Tortorella said. "I don't know if it was pressure, but at the trade deadline there was so much attention on us being all-in. I think sometimes when players aren't used to being put into a position where you're supposed to win, it's a different kind of pressure."
Then the team snapped to, winning 13 of 15 games since March 24 to scramble into the playoff bracket and reach the second round. They swept the powerful Tampa Bay Lightning, then took a 2-1 series lead over the powerful Boston Bruins.
So, yeah, Bobrovsky and Panarin could still depart this summer. But maybe, just maybe, they could have a big parade before they leave town.
The team's turning point came after a miserable 4-1 loss to the hapless Edmonton Oilers on March 21. That led to a no-holds-barred team meeting that refocused the group.
The players emerged ready to just stay in the moment and go for it.
"Earlier in the year, it was something in our locker room that wasn't positive," defenseman Seth Jones said. "It was kind of in the way of things. During camp there were a lot of media questions and everything. So we sat down as a team and had a meeting about it -- coaches and players. These guys ... it's their right to do what they want to do. I think it was an issue at the start of the season, but I don't think it is anymore."
As they started stacking up victories, the Blue Jackets developed the "it" factor teams need to make deep playoff runs.
"It seems the love for one another is what they talk about, that any guy will do anything at any moment to try and help the team win," captain Nick Foligno told reporters after the Blue Jackets won Game 3 against the Bruins. "I think you're seeing that out of this group. No one cares about the glory, it's just how is our team going to get it."
Duchene has settled in nicely, scoring five goals in these playoffs. Bobrovsky is finally adding playoff success to his resumé; he has stopped 99 of 105 shots against the Bruins.
"I'm just so happy for the guys," Foligno said. "We've been through a lot as a group here. We've been doubted. There's been a lot that has gone on here. What is this team going to be? How is it going to go? You're seeing guys just throw it all behind them and just play and have fun and become a team. As the leader on the team, that's something I'm most proud of, more than anything, just seeing how we're coming together as a group here, having a blast and pulling for each other.
"After goals, after wins, guys are just pumped for each other. When you have that, that's a dangerous thing to have. It's something we need to keep building on each game."
TALKIN' BASEBALL
Here is what folks are writing about Our National Pastime:
Jeff Passan, Yahoo! Sports: "Miles Mikolas was so good in his return from Japan last year, the Cardinals tacked on four years to his contract, guaranteeing him $77 million between the beginning of this season and the end of 2023. Between Mikolas' strikeout rate (5.03 per nine innings, dead last among 89 qualified starters) and his home run rate (2.12 per nine, or 86th of 89), it's either a really bad month or the spark that sets those many, many millions on fire. The key: Mikolas' slider, which was one of the best in baseball last year and has been one of the worst this season."
Gabe Lacques, USA Today: "Major League Baseball's attendance problem is not going away, as a significant dip in 2018 has endured into the new season – even with better weather and a boost from some big-name stars on the move. As the game's worst part of the calendar comes to a close, 12 of 30 teams will draw fewer fans in March-April than they did in a similar period last year – with seven of those teams seeing double-digit percentage dips, led by the Toronto Blue Jays' 33% drop-off, according to research by USA TODAY Sports. Perhaps more alarmingly, 15 teams saw a decrease in their worst March-April gate, which can serve as a relatively informed snapshot of a club's season-ticket base. Twelve teams' worst gate was 11,000 or less, with four teams – Pittsburgh (8,523), Cincinnati (7,799), Baltimore (6,585) and Miami (5,934) sporting a base of less than 10,000."
Jon Tayler, SI.com: "How do you define which team needs Craig Kimbrel the most? Is it the one with the worst bullpen, or the one that most desperately needs a closer, or the one for whom he provides the greatest marginal advantage? That conundrum isn't helped by the sheer number of teams who still need relief help as May approaches, ranging from 'stable but could use a boost' (Brewers, Cubs, Phillies) to 'wouldn't hurt but we have a lot of other problems' (Red Sox, Mets, Mariners) to 'fire, fire everywhere, oh God it burns' (Braves, Nationals). Kimbrel belongs many places, but it's hard to nail down where. Honestly, these teams should just pool their money and all employ him at once. He'd go to a new roster every week, collecting saves and also solving crimes, or maybe teaching important life lessons about hard work."
Michael Baumann, The Ringer: "Vladimir Guerrero Jr. has been in the major leagues for about 15 minutes and is already a sensation. The traveling circus that followed him through the minor leagues has arrived in Toronto, where Blue Jays fans are popping and sizzling with excitement for the 20-year-old wunderkind. On his first weekend in the big leagues, Vladito was feted at a Raptors playoff game and compared to Zion Williamson by teammate Marcus Stroman.  Some Torontonians are even offering their infant children as a tribute, as if Vladito were running for prime minister or Destroyer-God of the Volcanoes. Sky's the limit for this kid, right? Maybe he grows up to hit 40 home runs a year, maybe he grows up to spin the molten core of the Earth in his mighty forge—it's just too early to tell. Vladito would be a fun player and fascinating story no matter where he played, but it's very cool that he's getting his first taste of big league action with the Blue Jays. Vladimir Guerrero père is a Canadian baseball legend, the last great star of the Montreal Expos before they moved to Washington 15 years ago, and while Guerrero fils was raised in the Dominican Republic, he was born in Montreal. Vladito was trained by his uncle Wilton, also a former Expo. The younger Guerrero's first highlight in a big league uniform was a walk-off home run in a 2018 preseason game in Montreal's Olympic Stadium, and he arrived for his first regular-season MLB game dressed in his father's Expos jersey. Some of the hype definitely comes from the fact he's taking over the family business."
MEGAPHONE
"Is tomorrow May 1? I can't wait until tomorrow."
Beleaguered Washington Nationals manager Dave Martinez, on his team's disastrous, injury-marred April.
Blues and Stars skate in Game 3 of their playoff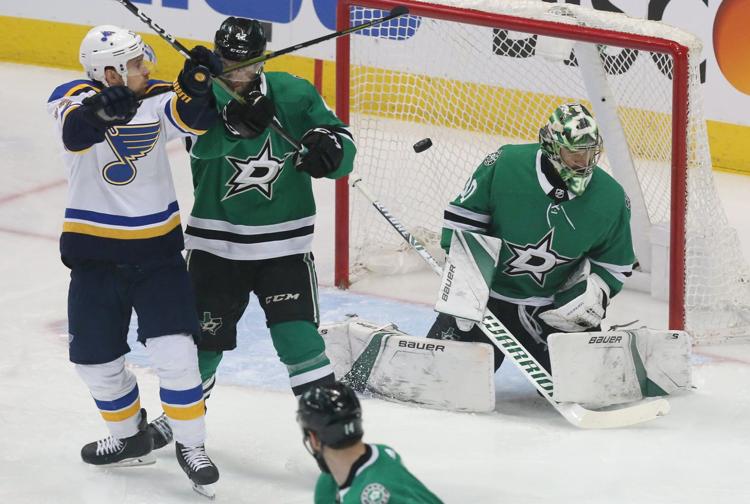 Blues and Stars skate in Game 3 of their playoff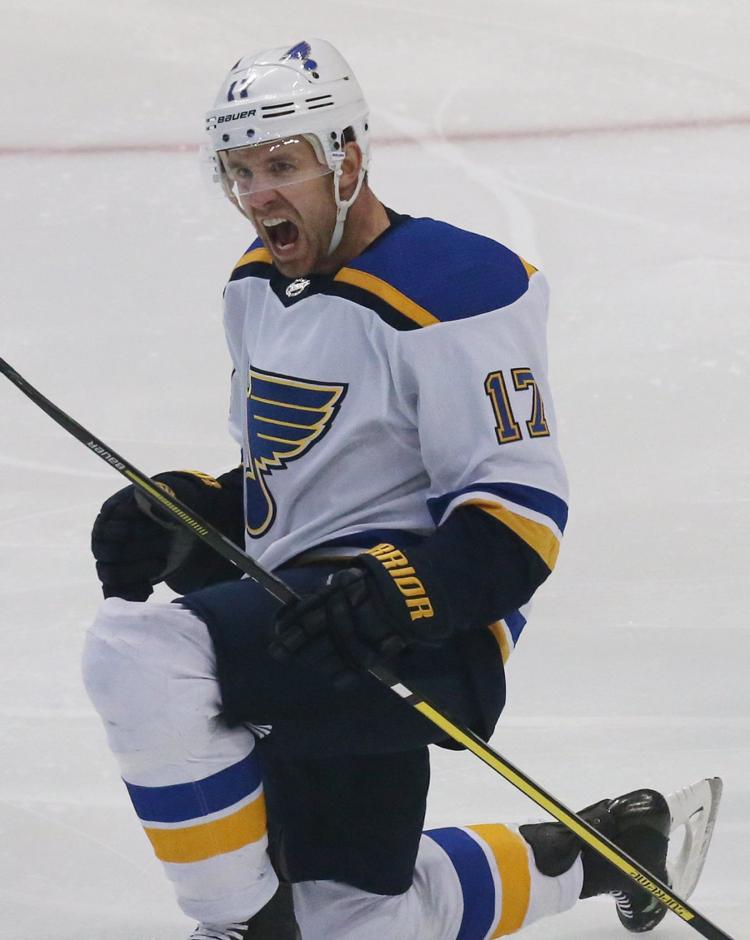 Blues and Stars skate in Game 3 of their playoff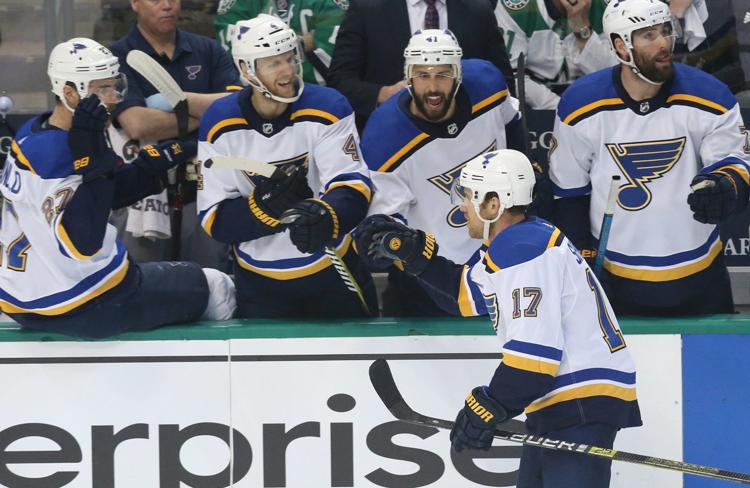 Blues and Stars skate in Game 3 of their playoff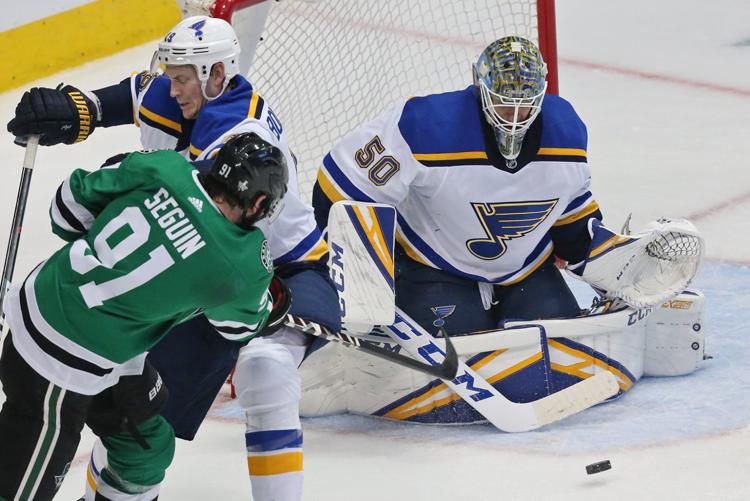 Blues and Stars skate in Game 3 of their playoff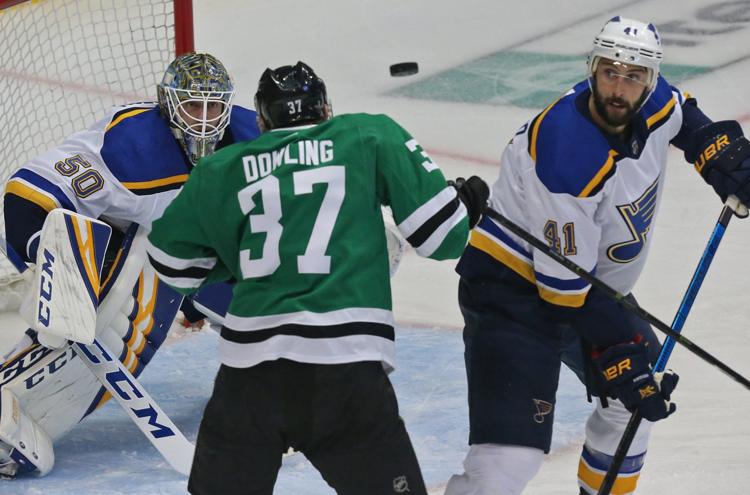 Blues and Stars skate in Game 3 of their playoff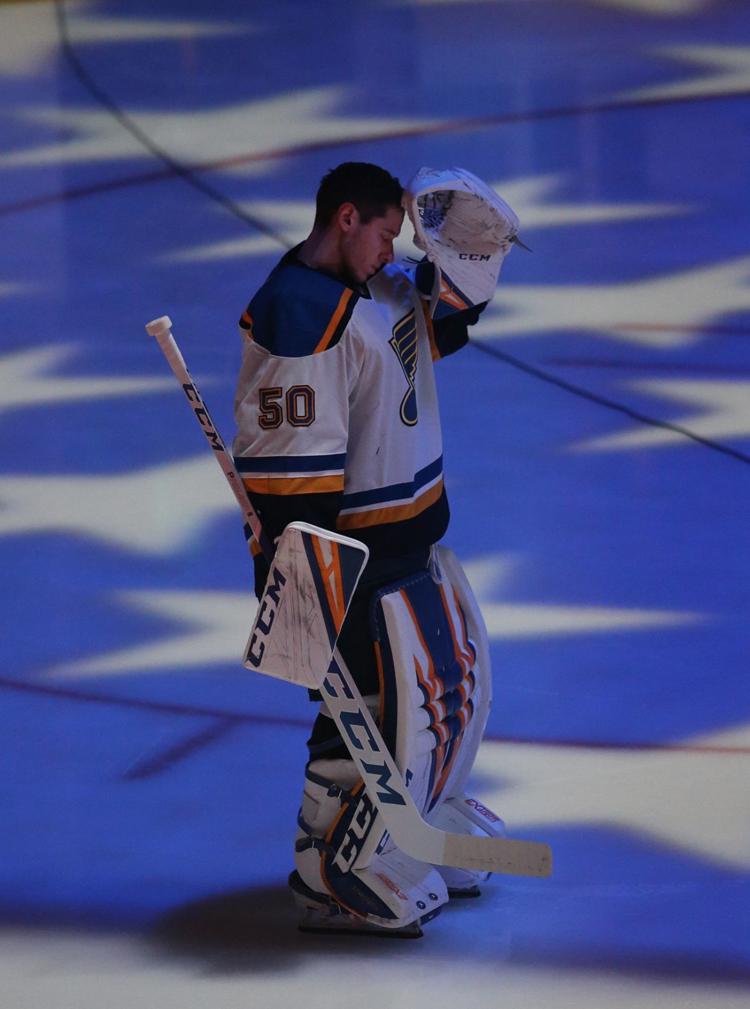 Blues and Stars skate in Game 3 of their playoff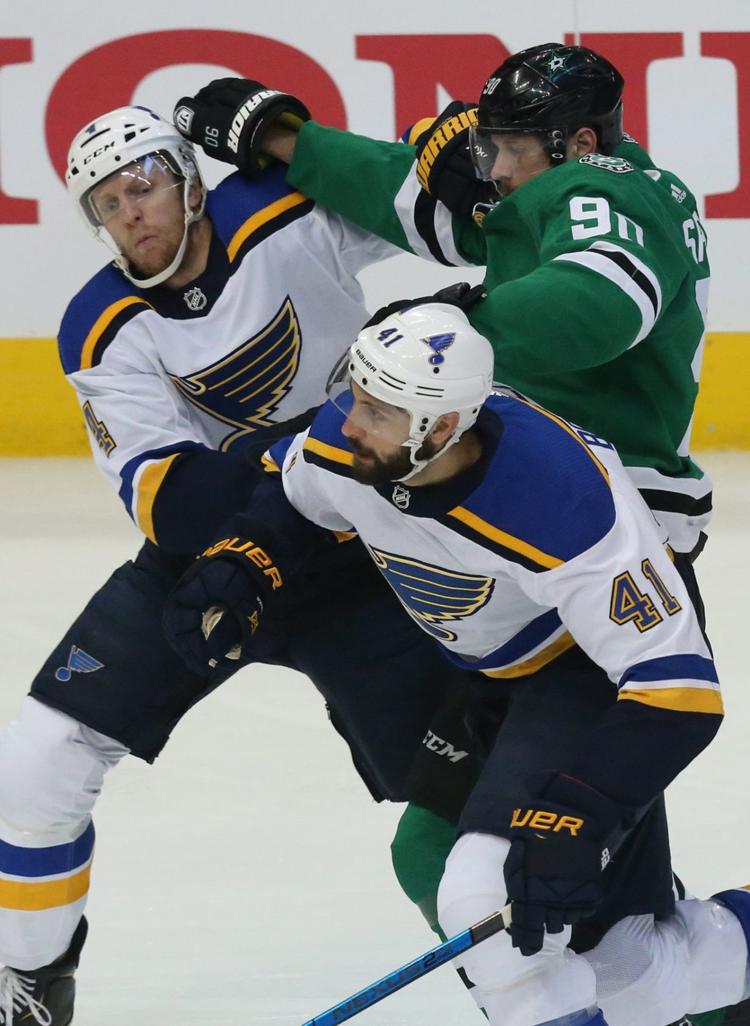 Blues and Stars skate in Game 3 of their playoff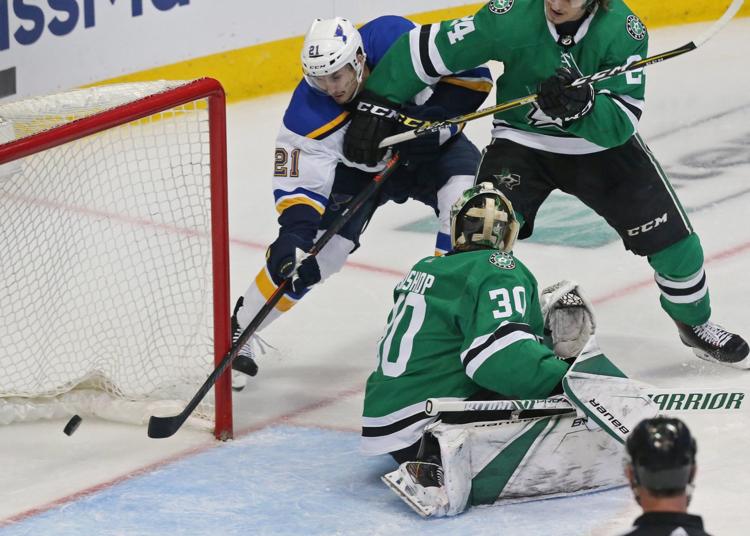 Blues and Stars skate in Game 3 of their playoff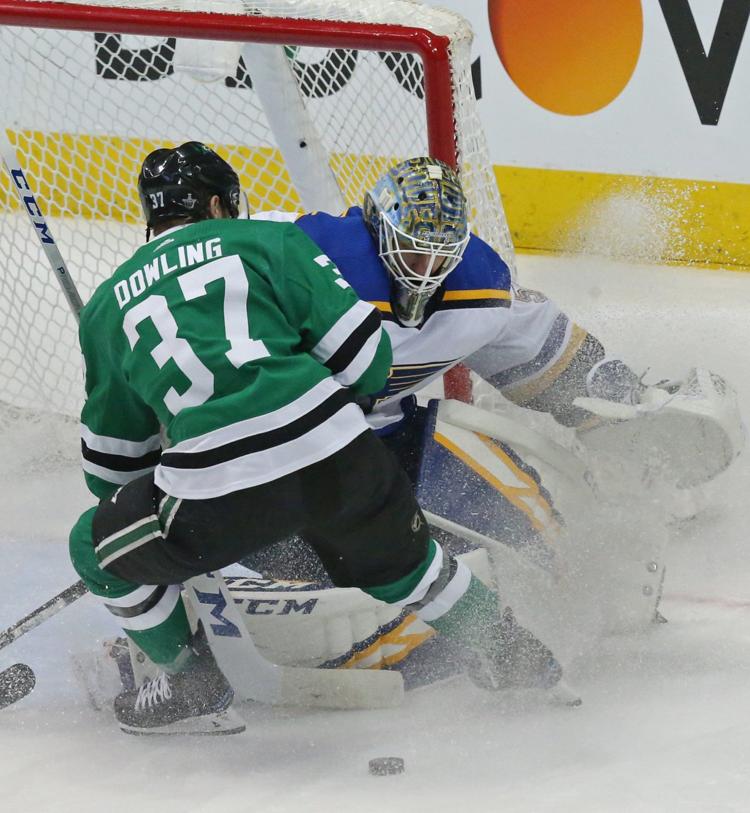 Blues and Stars skate in Game 3 of their playoff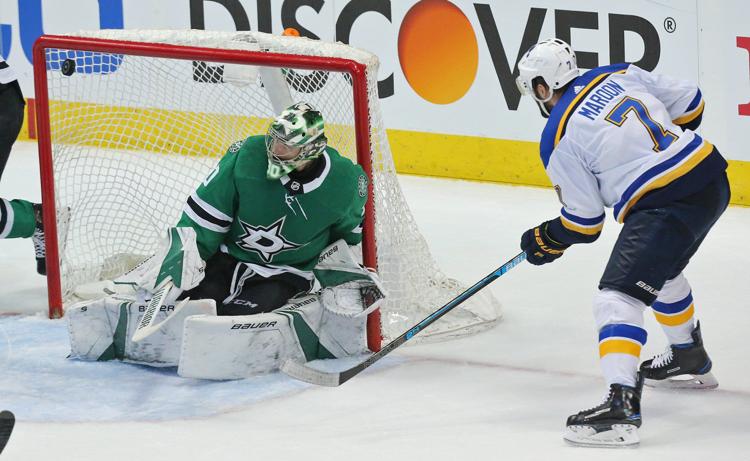 Blues and Stars skate in Game 3 of their playoff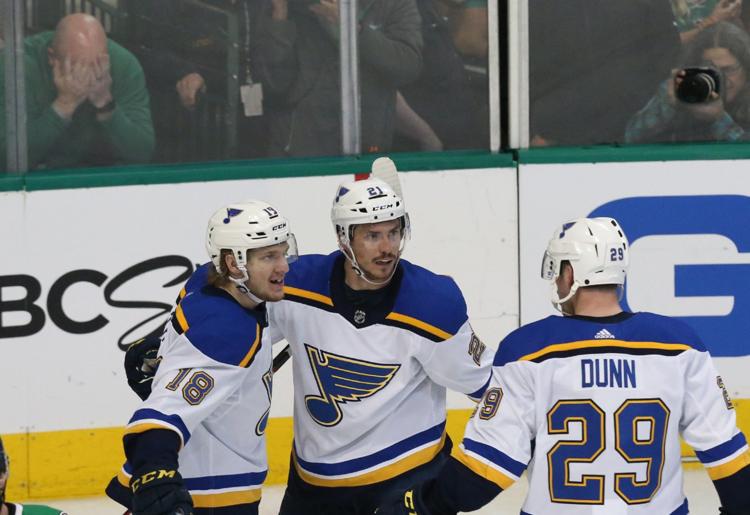 Blues and Stars skate in Game 3 of their playoff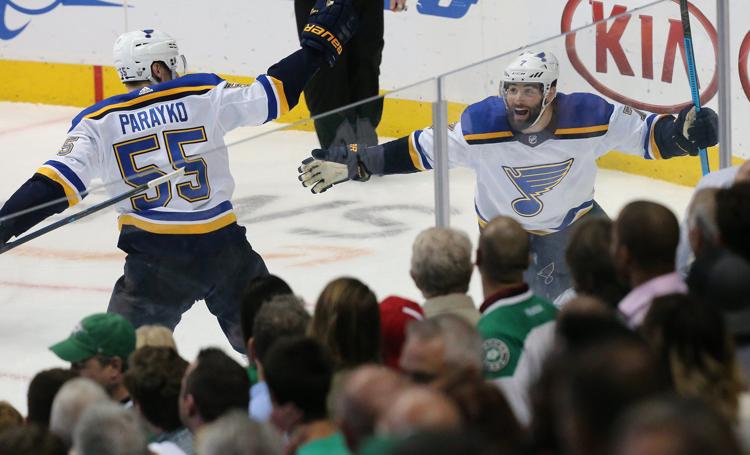 Blues and Stars skate in Game 3 of their playoff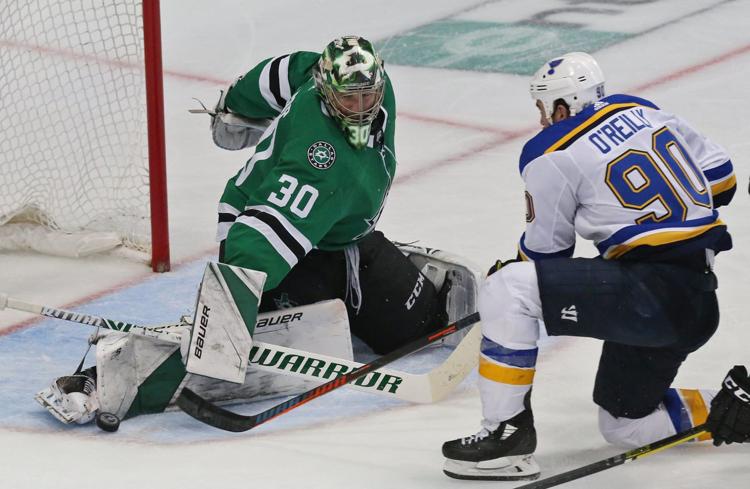 Blues and Stars skate in Game 3 of their playoff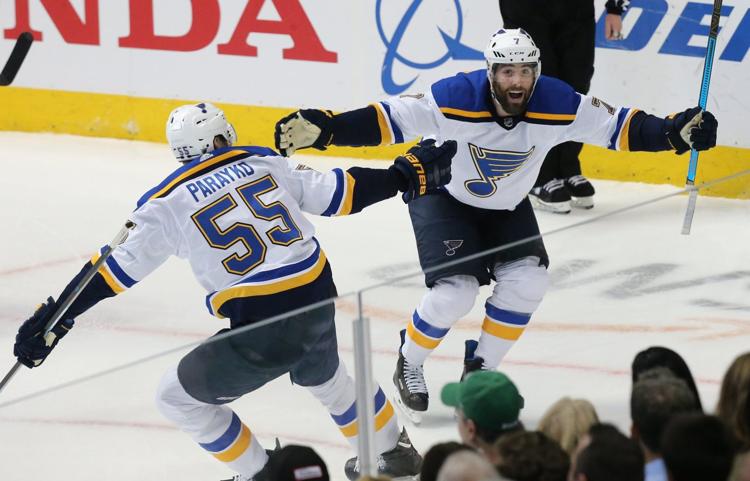 Blues and Stars skate in Game 3 of their playoff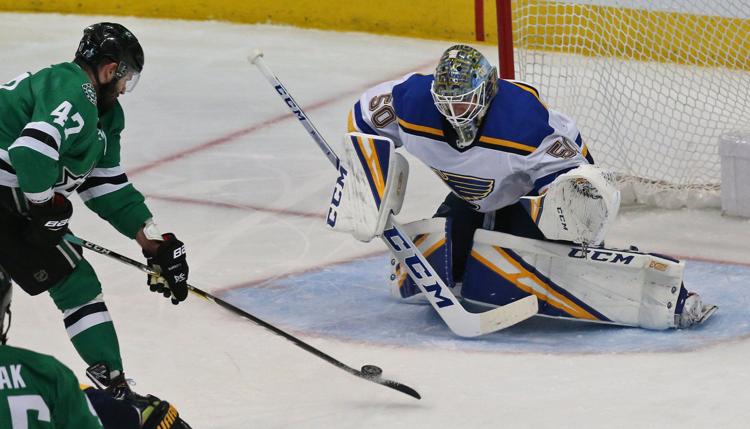 Blues and Stars skate in Game 3 of their playoff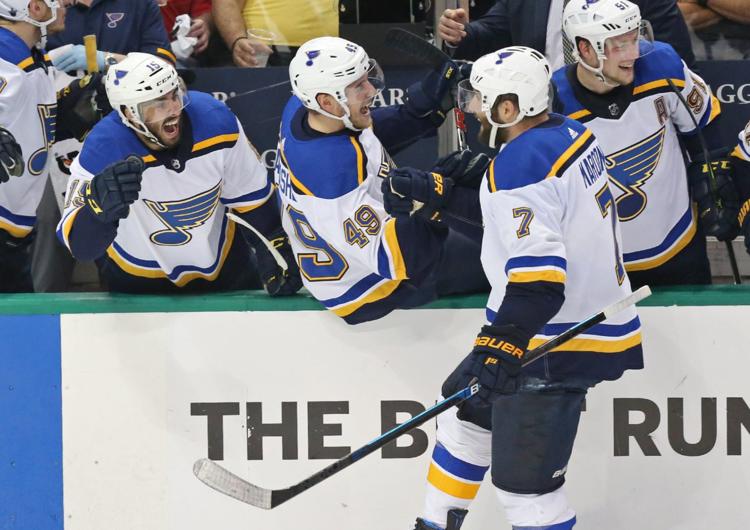 Blues and Stars skate in Game 3 of their playoff
Blues and Stars skate in Game 3 of their playoff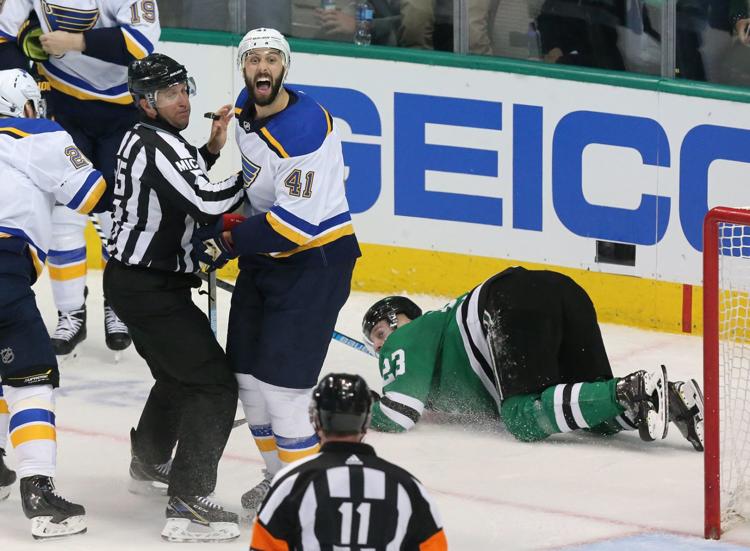 Blues and Stars skate in Game 3 of their playoff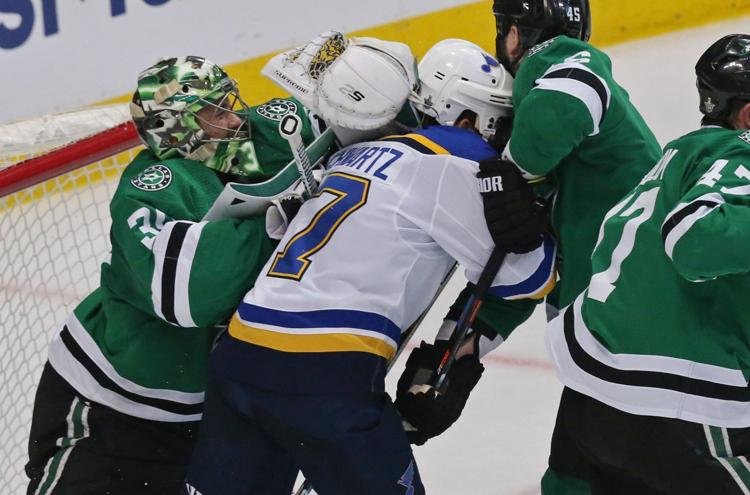 Blues and Stars skate in Game 3 of their playoff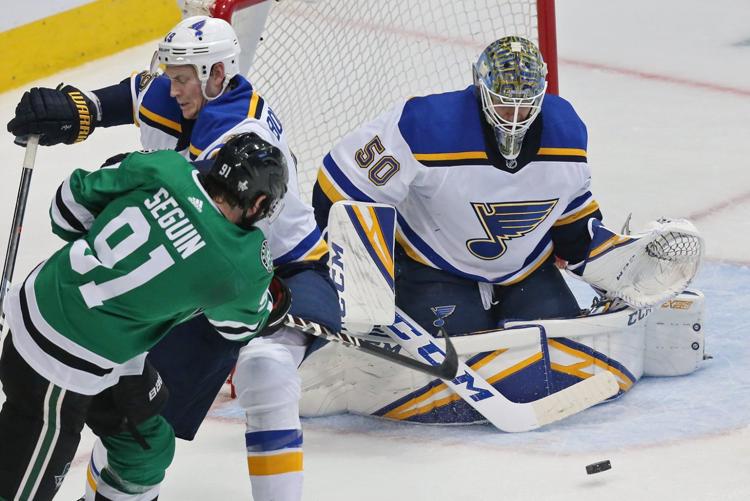 Blues and Stars skate in Game 3 of their playoff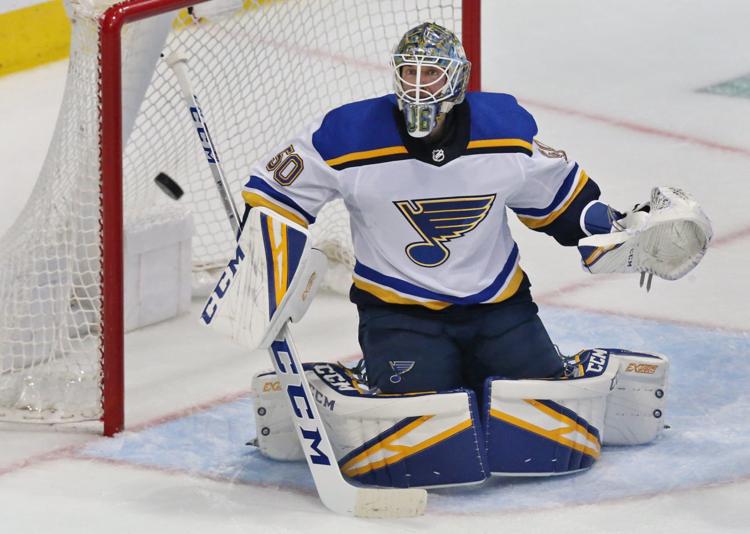 Blues and Stars skate in Game 3 of their playoff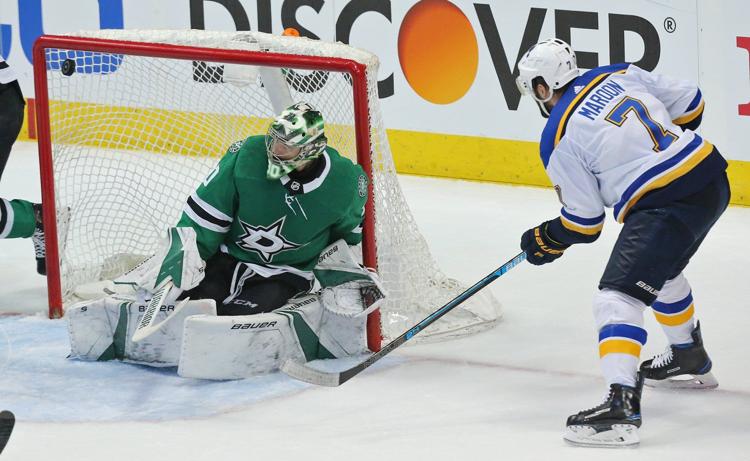 Blues and Stars skate in Game 3 of their playoff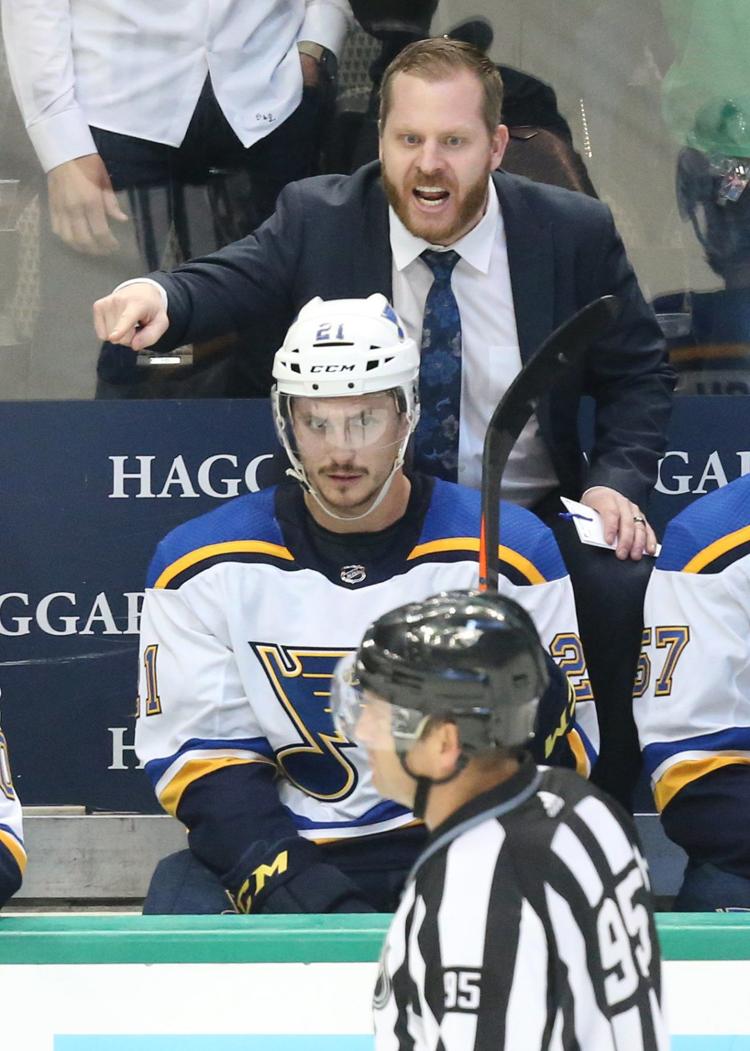 Blues and Stars skate in Game 3 of their playoff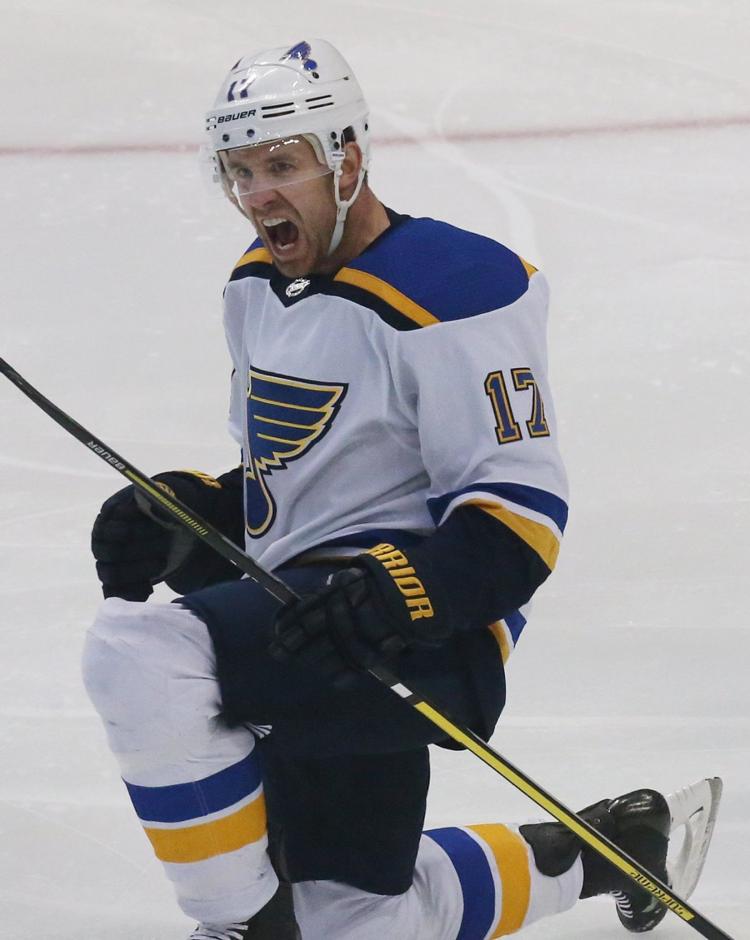 Blues and Stars skate in Game 3 of their playoff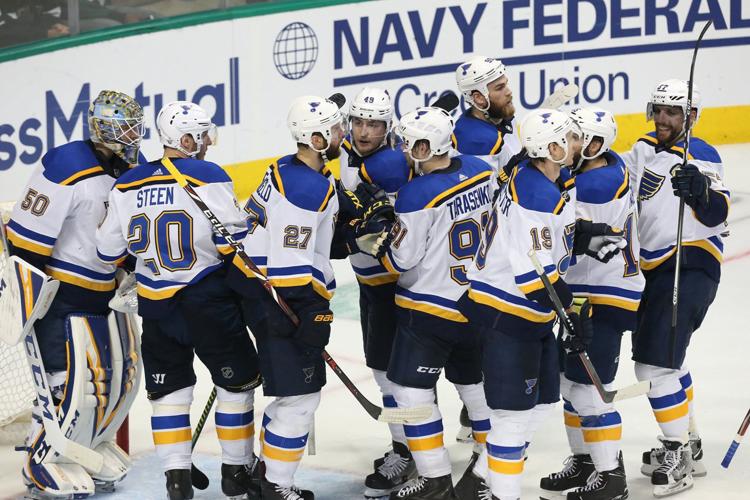 Blues and Stars skate in Game 3 of their playoff
Blues and Stars skate in Game 3 of their playoff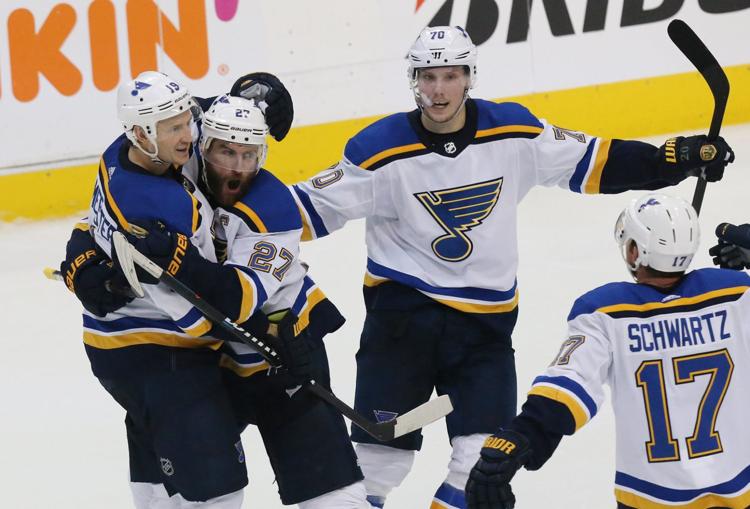 Blues and Stars skate in Game 3 of their playoff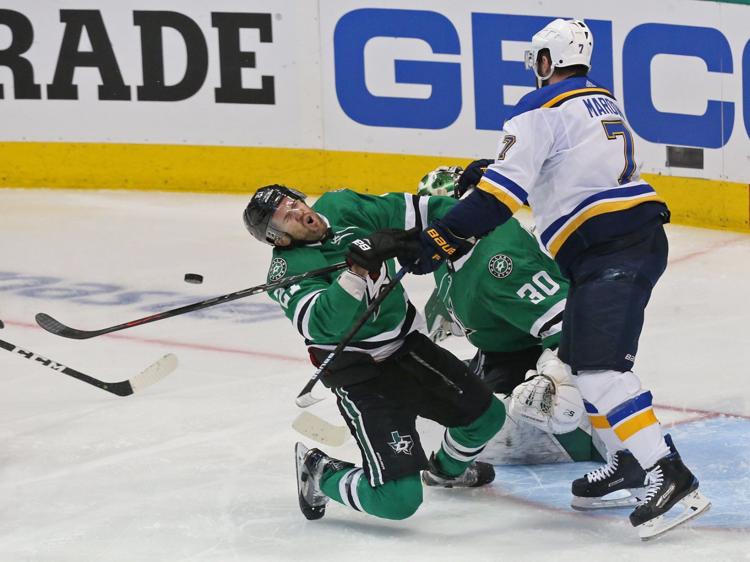 Blues and Stars skate in Game 3 of their playoff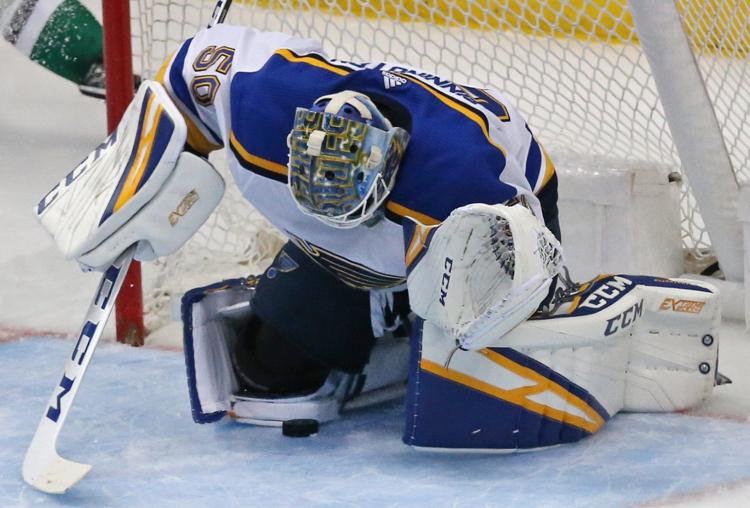 Blues and Stars skate in Game 3 of their playoff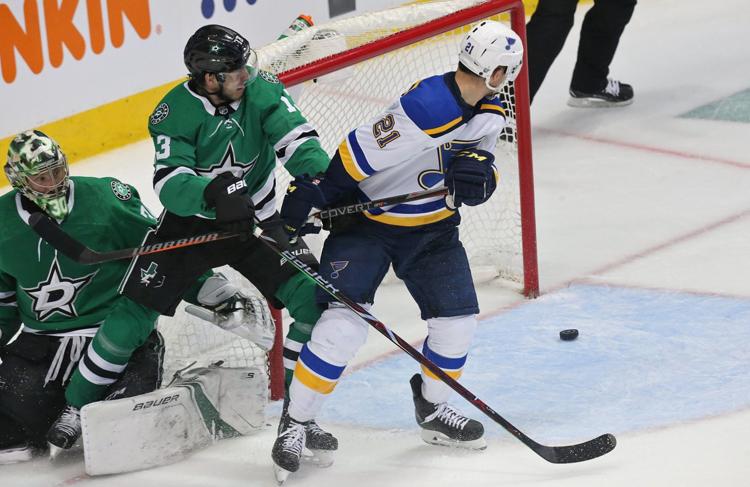 Blues and Stars skate in Game 3 of their playoff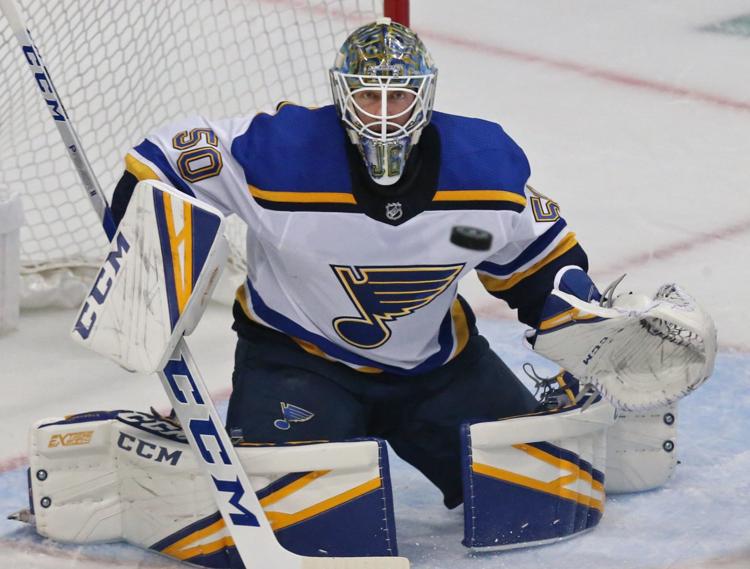 Blues and Stars skate in Game 3 of their playoff