Postseason baseball brought a world of hurt to fans in Atlanta and Los Angeles Wednesday.
The Atlanta Braves, who haven't won a playoff series since 2001, failed again. Those 10 first-inning runs they afforded the Cardinals in the decisive NLDS Game 5 will live in infamy.
The Los Angeles Dodgers, who haven't won a World Series since 1988, failed again. Their come-from-ahead 7-3 loss to the Washington Nationals in Game 5 of their NLDS negated their epic 106-victory season.
The Braves' suffering came right away Wednesday -- with an immediate implosion, a collapse for the ages -- while the Dodgers' torture came late, with the team six outs away from reaching the NLCS and playing for another pennant.
It's tough to say which was worse.
The Cardinals played for one run in the first inning with Kolten Wong's sacrifice bunt and got 10 off Braves starter Mike Foltynewicz and reliever Max Fried. The key hit was Marcell Ozuna poking a nasty down-and-away pitch into right field to continue his excellent postseason.
"Not even getting out of the first inning, not getting a chance to see the lineup a few times through, it's very embarrassing," Foltynewicz told reporters. "Especially at a stage like this for people to see that, to let millions of people down. It's a tough situation. You don't expect it to go down the way it did."
Dodgers manager Dave Roberts put pitcher Clayton Kershaw in position to add to his horrific postseason legacy -- and Kershaw came through by allowing a pair of homers in relief.
"Everything people say is true right now about the postseason, I understand that," Kershaw told reporters afterward. "Nothing I can do about it right now. It's a terrible feeling. It really is."
How long will that feeling last?
"I've had to do it so much, I don't know," Kershaw said. "It might linger for a while. I might not get over it. I don't know. But spring training's going to come, I'm going to have to be ready to pitch and do the job the best we can.''
Our old friend Joe Kelly gave up Howie Kendrick's decisive grand slam in the 10th inning to finish off the nightmare.
"I didn't have the command from inning one in inning two," Kelly told reporters. "It's just one of those things where you try to run the ball in and get weak contact for a double play. It was one of those pitches that obviously got too much plate. He put a good swing on it and hit a homer."
Here is what folks are writing about all of this:
Dan Wolken, USA Today: "Just a few minutes into the biggest start of his career, scenarios were already running through the mind of Atlanta Braves starter Mike Foltynewicz. One run? No big deal. Two? It's not what you'd want, but good teams come back from that all the time. Even three – hey, these guys won 97 games in the regular season for a reason.  With each pitch, Foltynewicz held out hope that he could stop this game – this very, very important game – from unraveling in front of him. And then...  'I don't know,' he said. 'Stuff happens fast.' There is no genteel way to talk about what happened Wednesday in Game 5 of the National League Division Series. One team showed up ready to play baseball. The other was prepared to vomit all over itself. The St. Louis Cardinals advanced to the NLCS with a 13-1 win over the Braves, but history will only remember one thing: A 10-run first inning that was as much an implosion by Atlanta as it was a credit to the Cardinals.  And for the Braves, who haven't won a postseason series since 2001 , giving up 10 runs in a deciding game before even getting a turn at bat is something they may never live down." 
Tim Brown, Yahoo! Sports: "In the very last moments, when the season could continue for the 106-win Los Angeles Dodgers, when there were six outs to get and at least that many options to get them, their manager, Dave Roberts, may have fallen in love with the name. He may have fallen in love with what the name represents, what it once was, where it will be etched one day. He may have fallen in love with the name across the backs of all those people in the Dodger Stadium bleachers, where the home runs landed Wednesday night. He may have fallen in love with the character of the man who carries that name and the commitment by which he conducts himself as a ballplayer, as a leader and as the guy they all wanted to win for, a group that includes Dave Roberts. In the very last moments for these Dodgers, three-time Cy Young Award winner Clayton Kershaw, pitching in relief, allowed the two eighth-inning home runs -- on consecutive pitches -- that tied the score of a game the Dodgers had led for seven innings, that sent the fifth game of the National League Division Series into the ninth inning, then a 10th, where the Washington Nationals finished them." 
Jeff Passan, Yahoo! Sports: "The slow-moving disaster that ruined the Los Angeles Dodgers' season began at 8:31 p.m. local time Wednesday and concluded 52 minutes later. A future Hall of Fame pitcher whose postseason shortcomings had come to define him lived down to his reputation. A manager who had shepherded the team to 106 wins forgot how to manage. A year replete with success, swollen with promise, conflagrated in spectacular fashion. The Dodgers, the best team in the National League, the organization that does so much right, failed at the most inopportune time. The fallout of their 7-3 loss to the Washington Nationals in a 10-inning, winner-take-all Game 5 of the National League Division Series bordered on difficult to watch . . . As the Nationals reveled in Howie Kendrick's go-ahead grand slam and their first postseason series victory since the franchise moved to Washington from Montreal, the Dodgers were left to ruminate on what-ifs and live with second-guessing. Which, in many cases, was actually first-guessing, because Roberts' string-pulling, even in the moment, resembled a marionette flailing about at the hands of an amateur puppeteer. On a night of stunning turnabouts, Roberts -- typically a savvy strategist -- turning in this sort of performance was the shock of shocks."
Stephanie Apstein, SI.com: "He carries each of his playoff failures with him, a sharp pain that occasionally catches him off-guard on the golf course or in the weight room. There have been so many. His ERA is 2.44 in the regular season and 4.33 in October. In the deciding Game 6 of the 2013 NLCS against the Cardinals, Kershaw allowed seven runs in four-plus innings. A year later, in Game 1 of the NLDS against St. Louis, he took a 6–2 lead into the seventh inning, then surrendered six runs. In '16 he was all but heroic until the deciding Game 6 of the NLCS against the Cubs, when he gave up five runs in five innings. In Game 5 of the '17 World Series against the Astros, staked to a 4–0 lead in the fourth inning, he promptly allowed four runs. A year later, he took the loss against the Red Sox in Games 1 and 5 of the World Series. And now there was another. No matter that this one was barely his fault, that an aging starter shouldn't have been in the game at all, not with a bullpen full of true relievers sitting idle. His manager had fallen in love with the pitcher he used to be, the one with 95-mph heat and a biting slider. And Dave Roberts had failed to notice the pitcher he had become, the one who tops out at 91 and struggles to make his breaking ball dance."
"I didn't come through. I know everybody's going to say what they want to say, but this one's on me. We all know we had a good enough team to win this whole thing. Last year was a hooray, we proved a lot of people wrong. This year we expected to win the division and go far in the playoffs and we didn't do it."
Braves first baseman Freddie Freeman, to reporters after the game.
Cardinals take NLDS, on to the league championship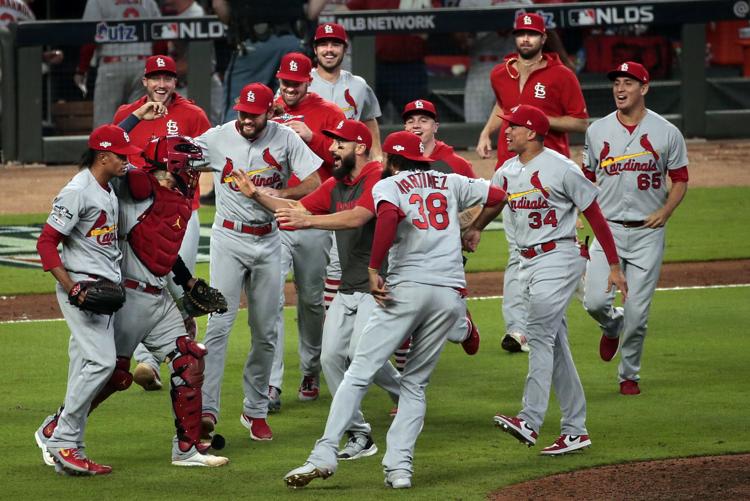 St. Louis Cardinals vs Atlanta Braves, Game 5 NLDS in St. Louis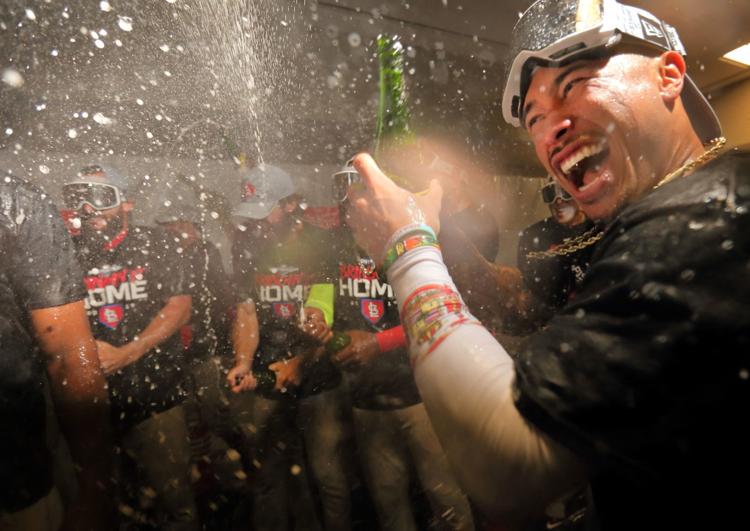 Cardinals take NLDS, on to the league championship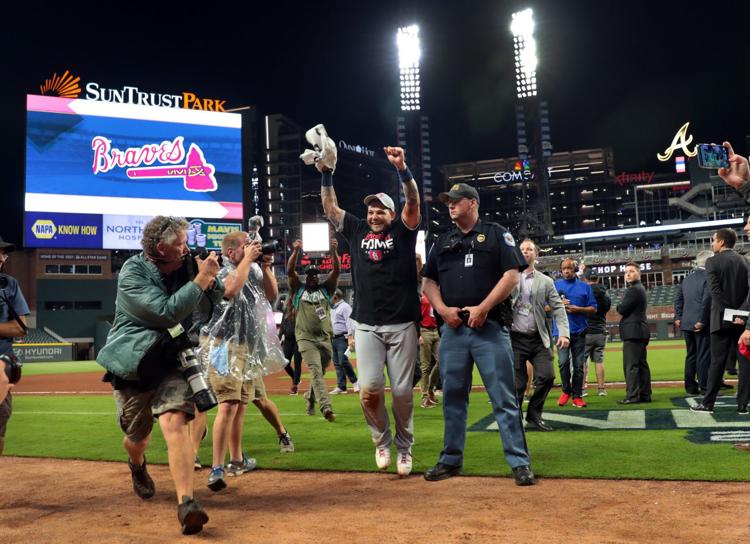 Cardinals take NLDS, on to the league championship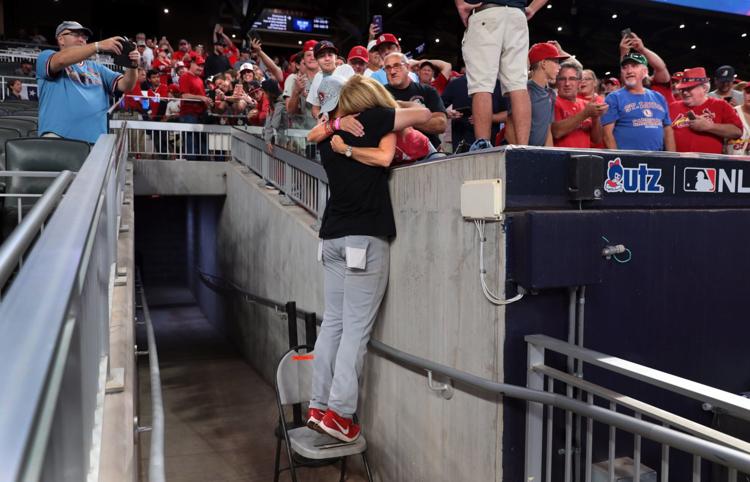 Cardinals take NLDS, on to the league championship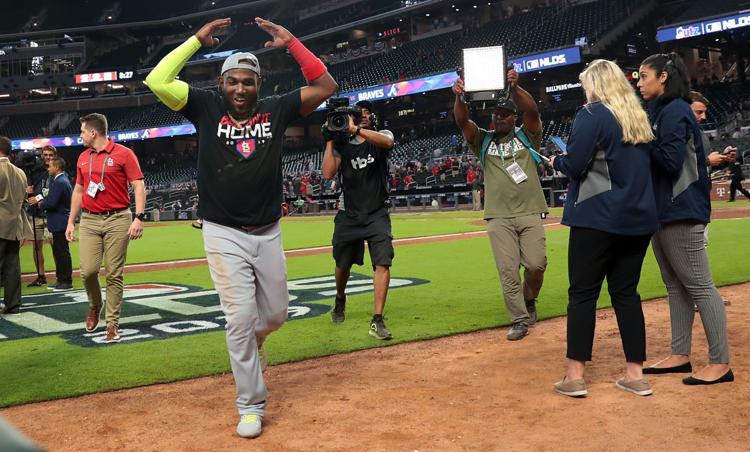 Division Series on the line with Game 5
Cardinals take NLDS, on to the league championship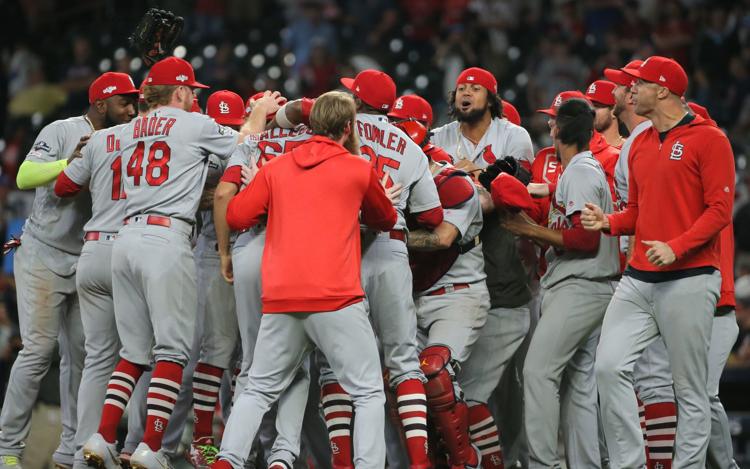 Cardinals take NLDS, on to the league championship
Cardinals take NLDS, on to the league championship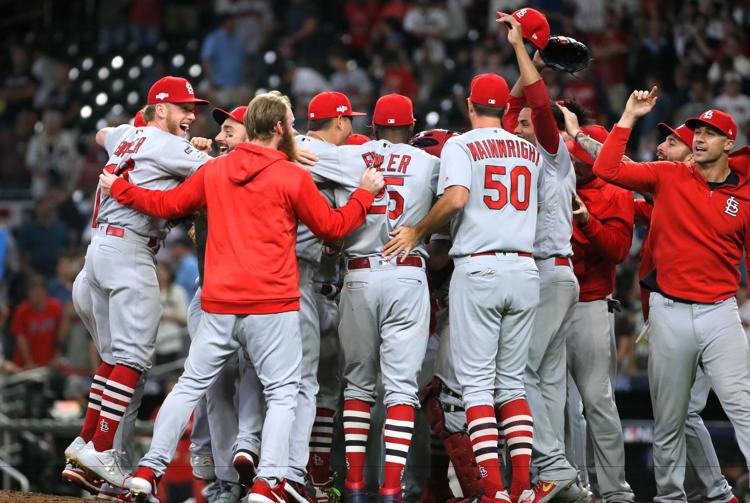 Cardinals take NLDS, on to the league championship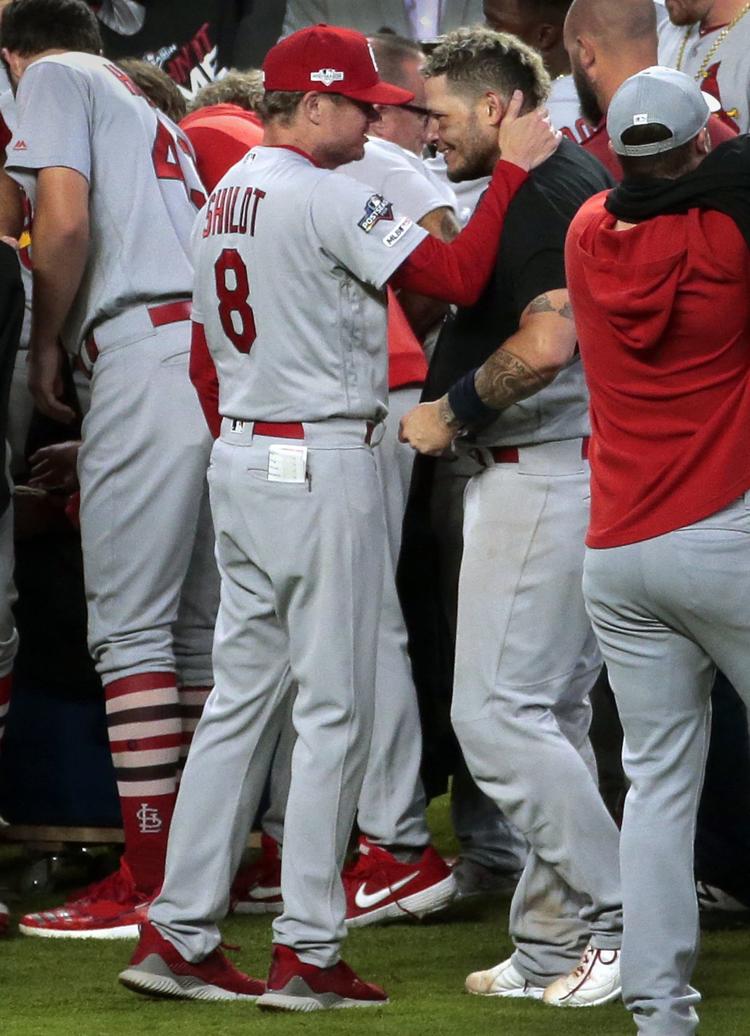 Cardinals take NLDS, on to the league championship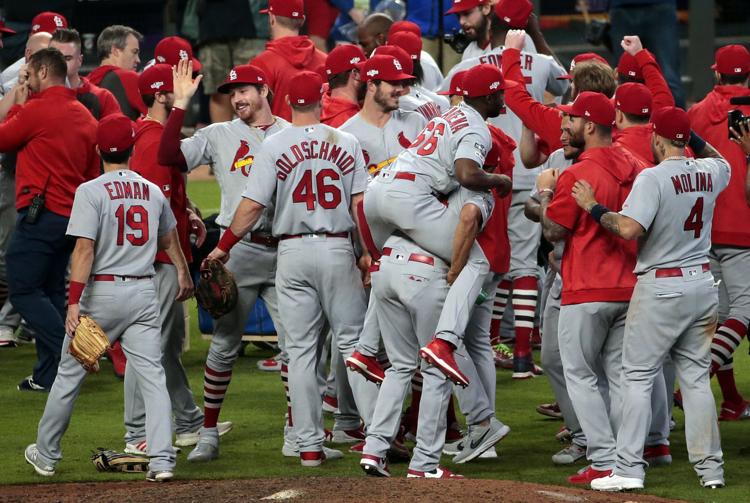 Cardinals take NLDS, on to the league championship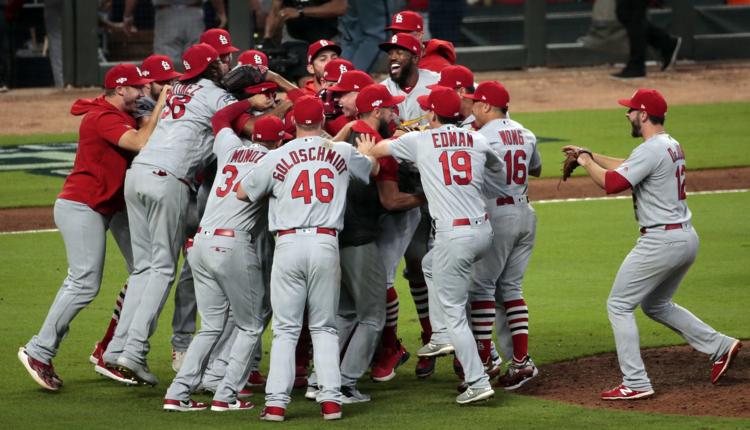 Cardinals take NLDS, on to the league championship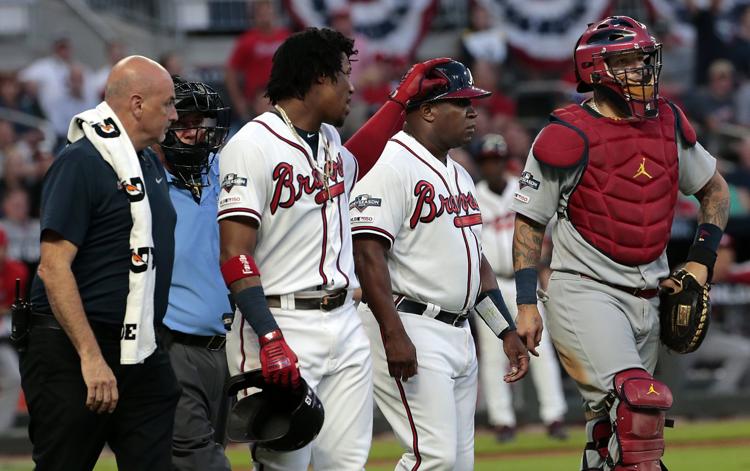 Cardinals take NLDS, on to the league championship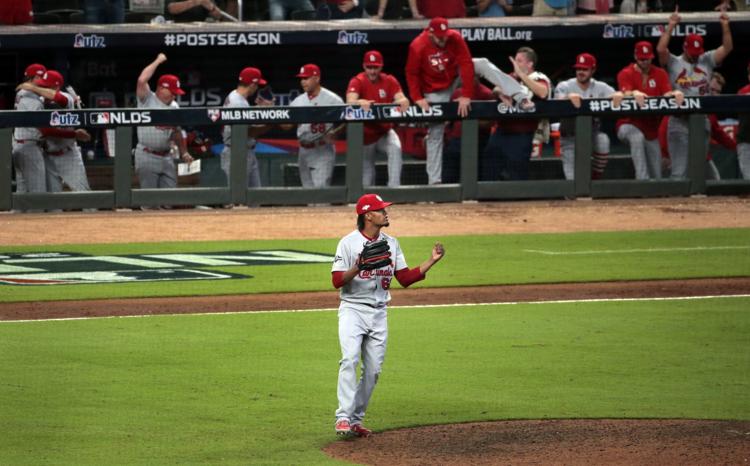 Wong and Molina high-five in Game 5 NLDS vs. Braves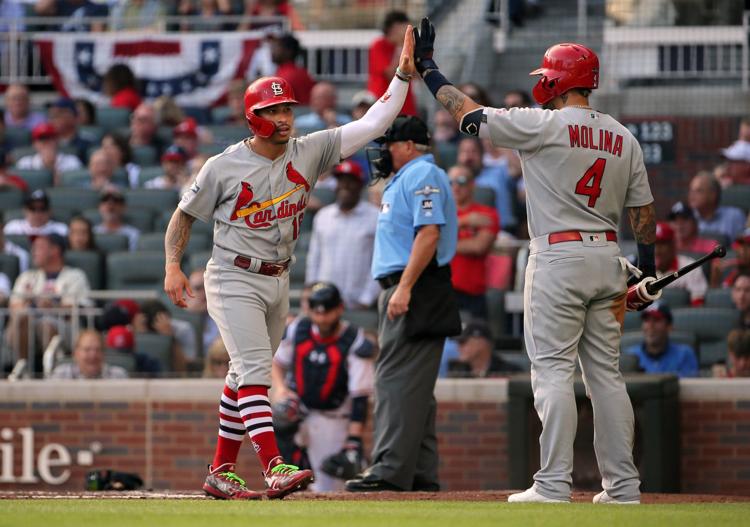 Division Series on the line with Game 5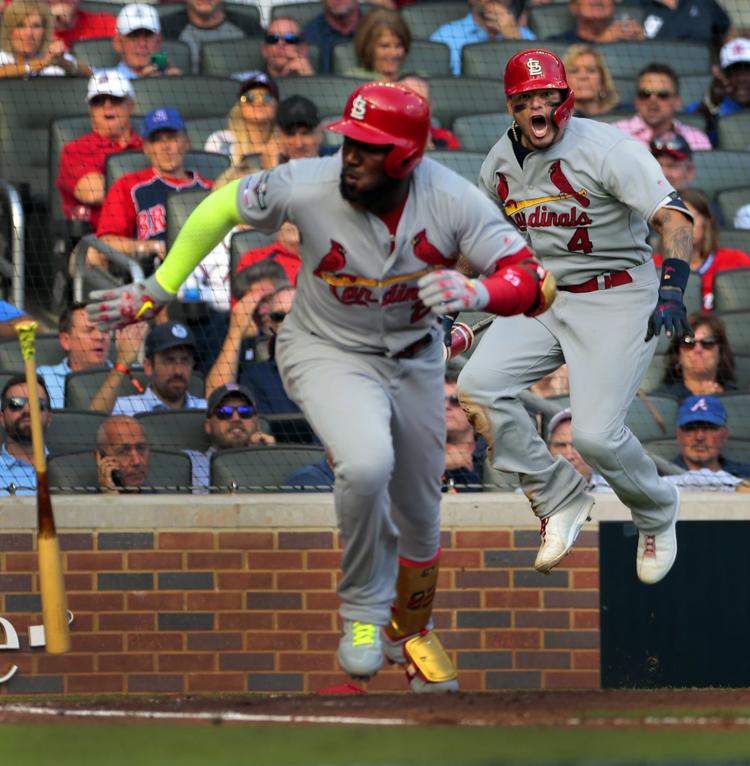 St. Louis Cardinals vs Atlanta Braves, Game 5 NLDS in St. Louis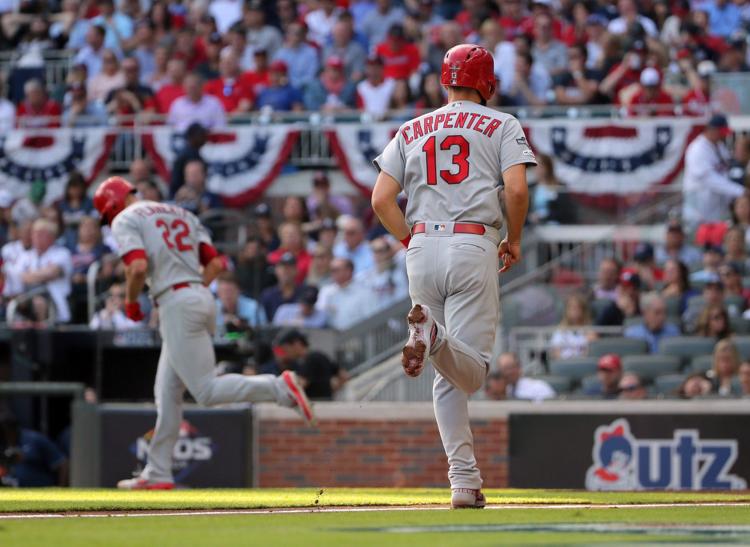 Fans chop cheer during NLDS Game 5 vs. Braves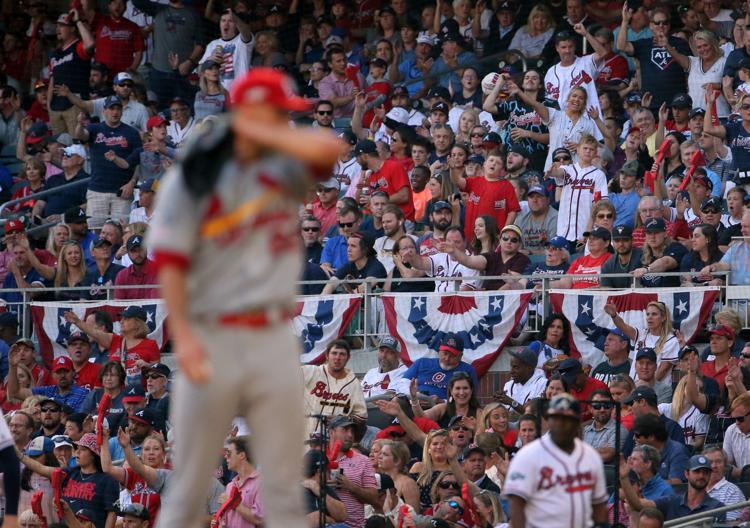 St. Louis Cardinals vs Atlanta Braves, Game 5 NLDS in St. Louis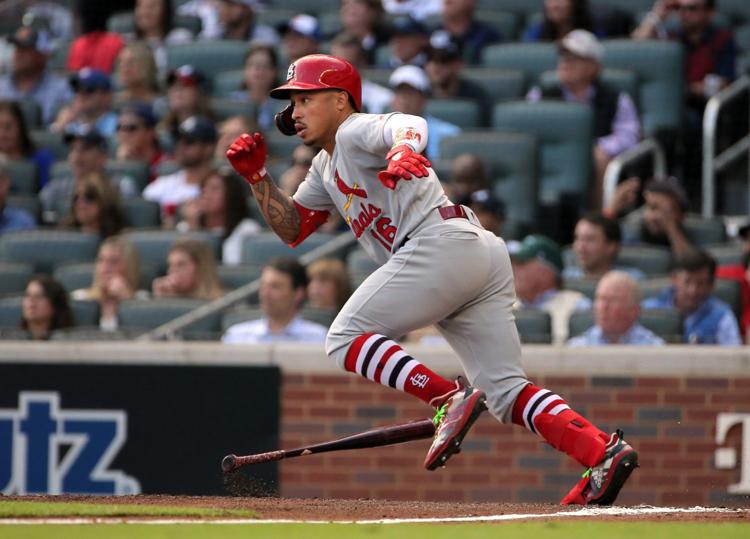 St. Louis Cardinals vs Atlanta Braves, Game 5 NLDS in St. Louis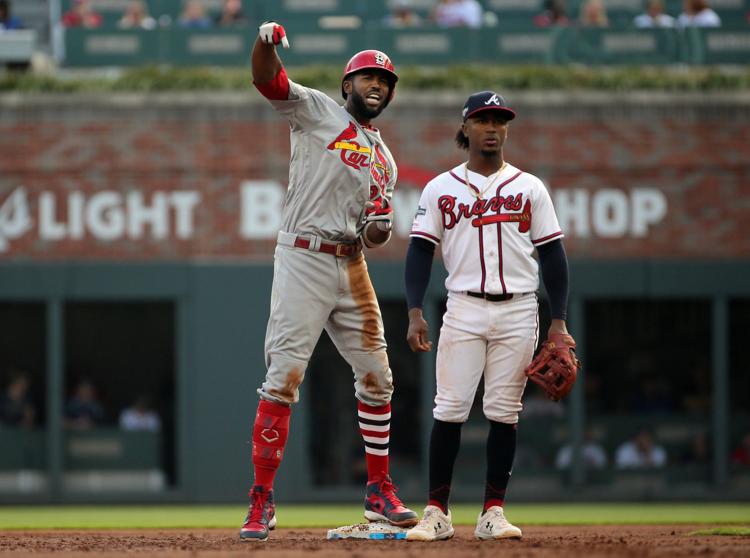 St. Louis Cardinals vs Atlanta Braves, Game 5 NLDS in St. Louis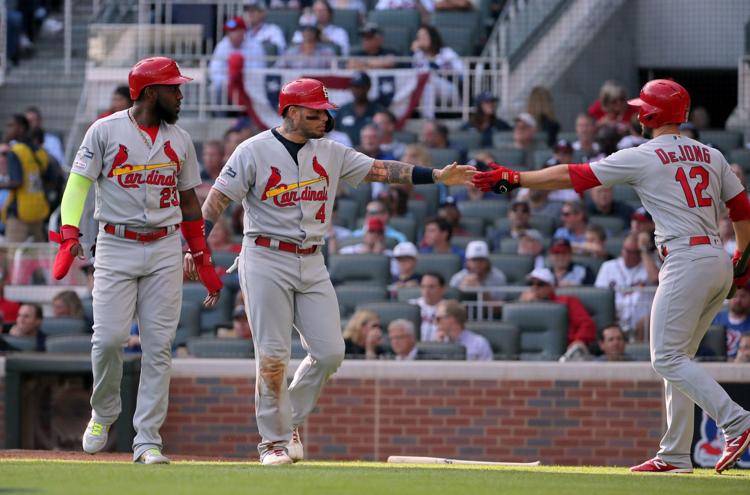 St. Louis Cardinals vs Atlanta Braves, Game 5 NLDS in St. Louis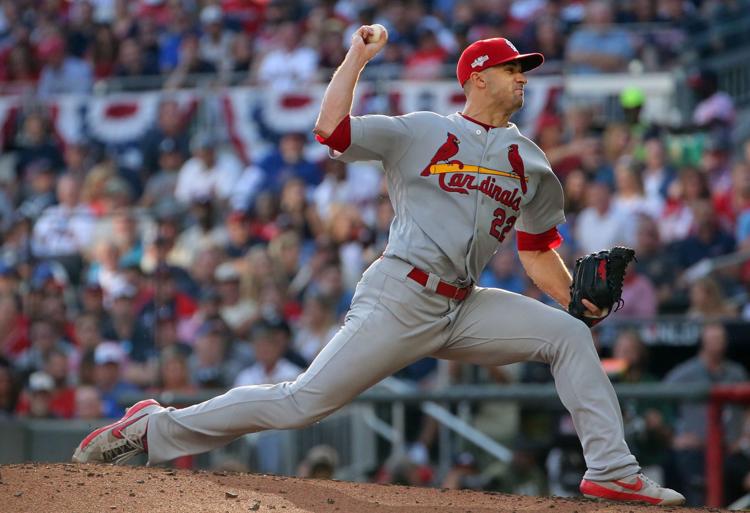 Division Series on the line with Game 5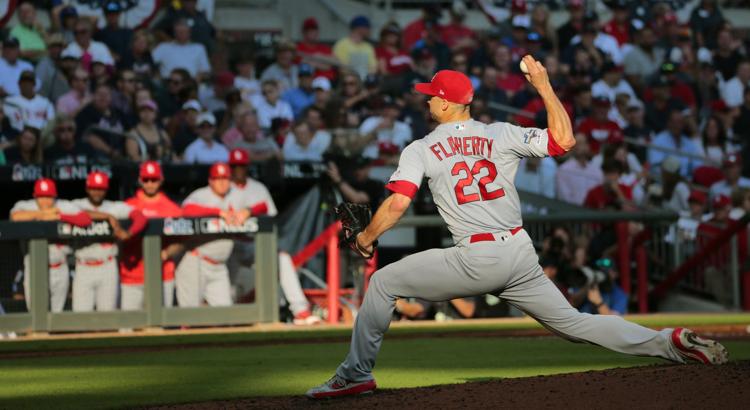 Division Series on the line with Game 5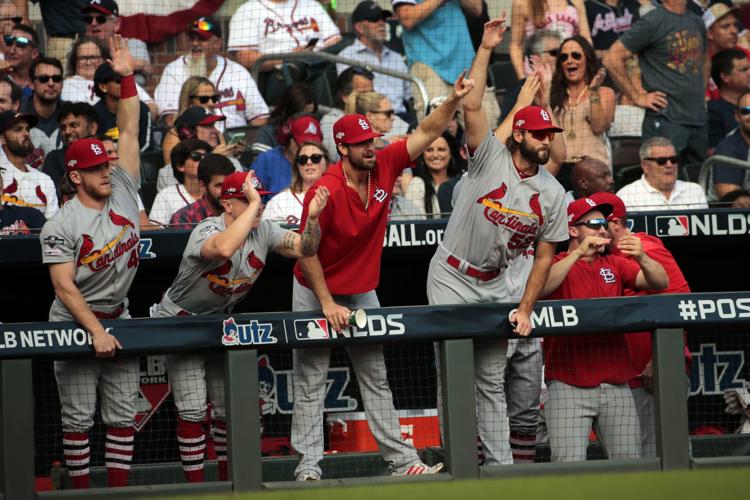 Division Series on the line with Game 5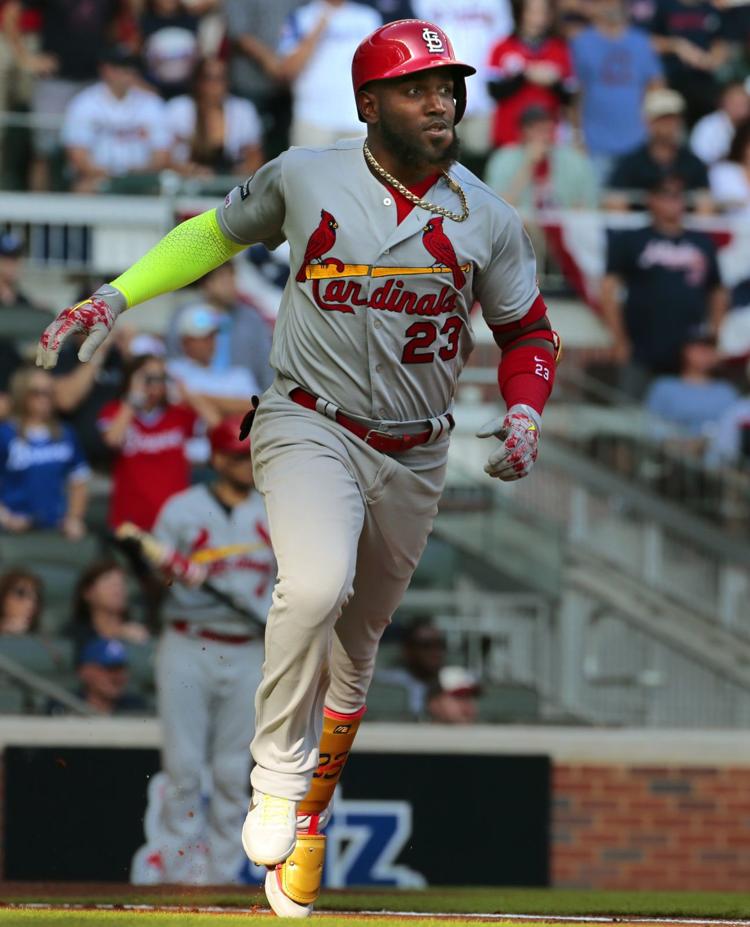 Division Series on the line with Game 5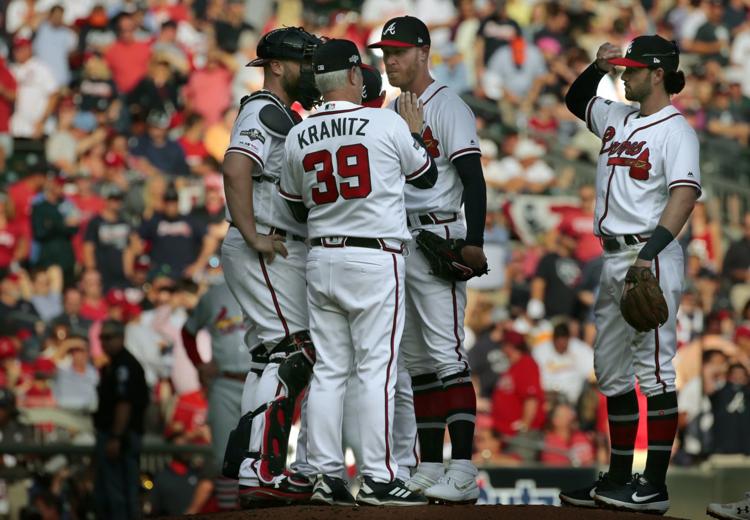 Division Series on the line with Game 5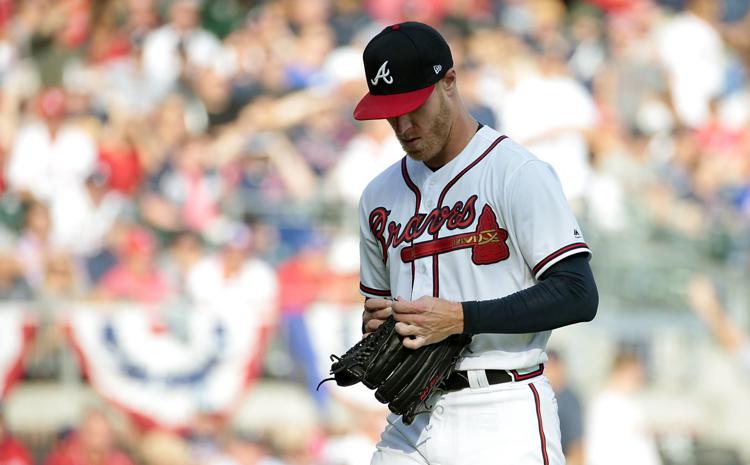 Division Series on the line with Game 5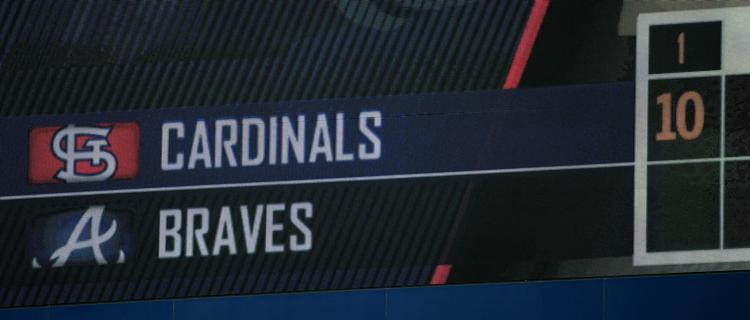 St. Louis Cardinals vs Atlanta Braves, Game 5 NLDS in St. Louis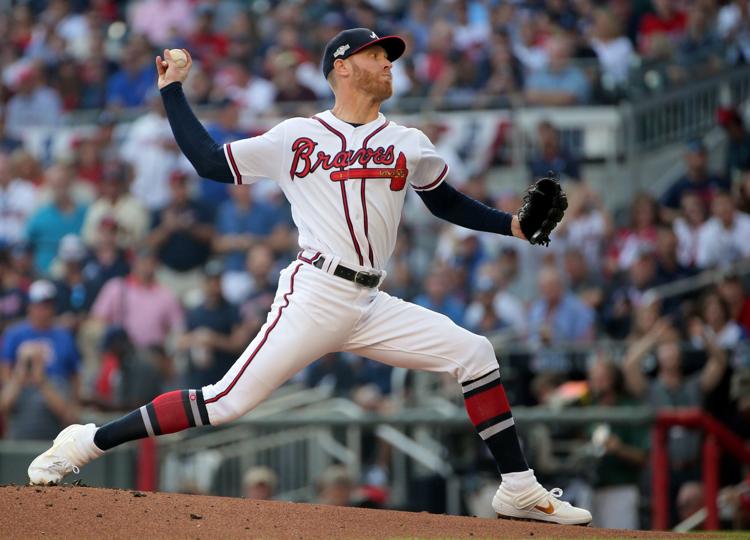 Edman high-fives after scoring in NLDS Game 5 vs. Braves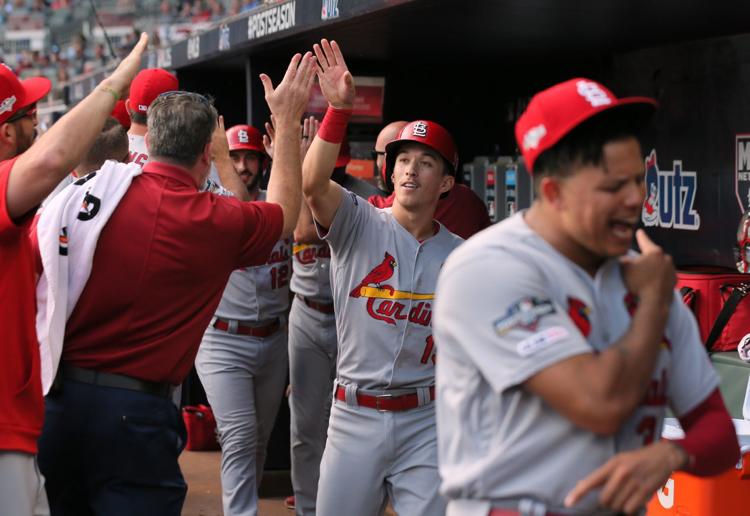 St. Louis Cardinals vs Atlanta Braves, Game 5 NLDS in St. Louis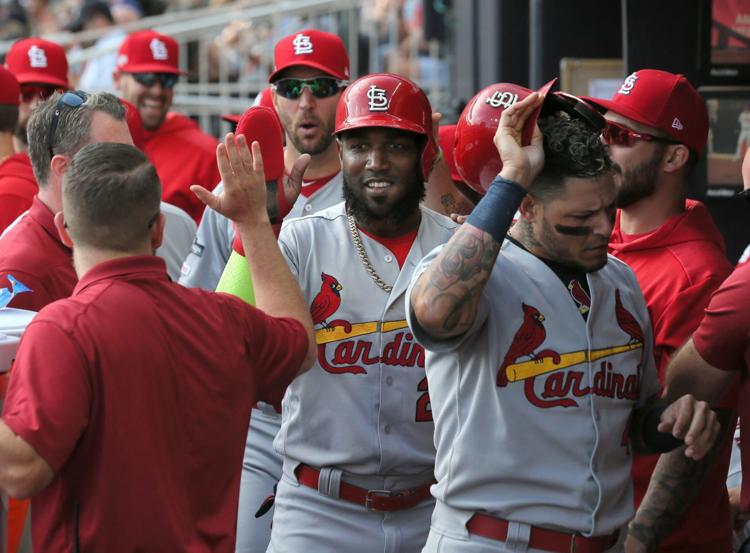 Carpenter gets congrats after scoring in NLDS Game 5 vs. Braves
10-spot: Cards oust Braves from NLDS with record 1st inning
St. Louis Cardinals vs Atlanta Braves, Game 5 NLDS in St. Louis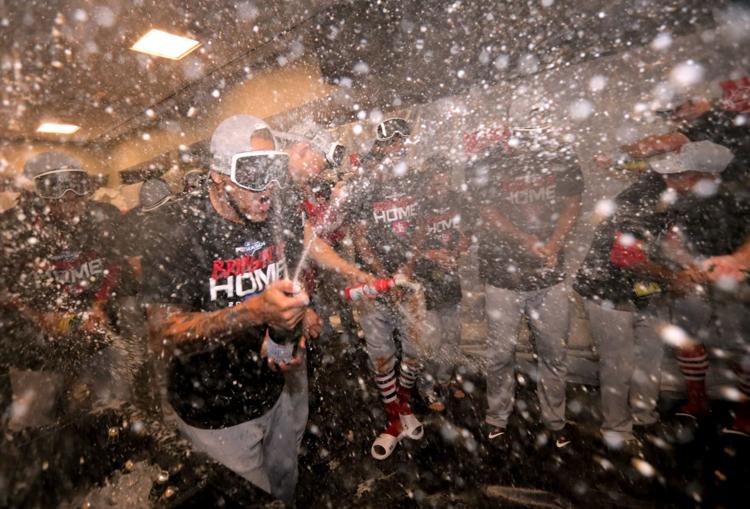 St. Louis Cardinals vs Atlanta Braves, Game 5 NLDS in St. Louis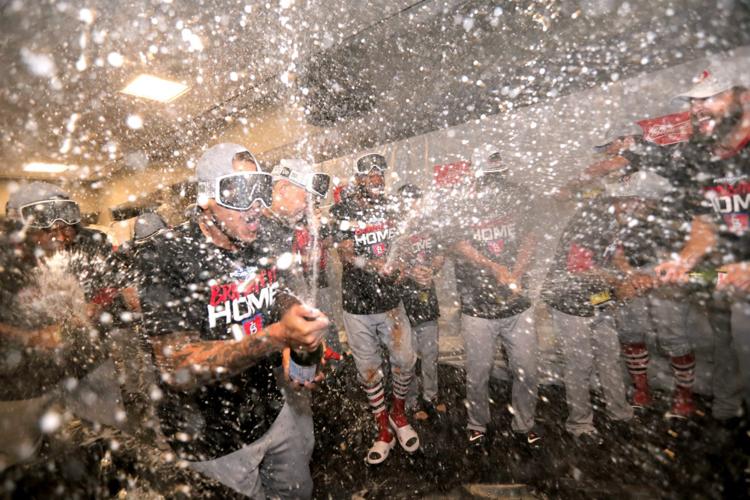 St. Louis Cardinals vs Atlanta Braves, Game 5 NLDS in St. Louis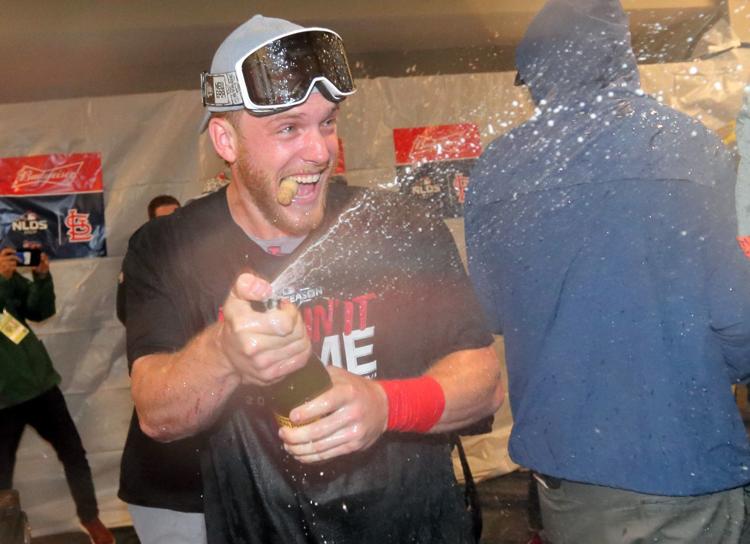 St. Louis Cardinals vs Atlanta Braves, Game 5 NLDS in St. Louis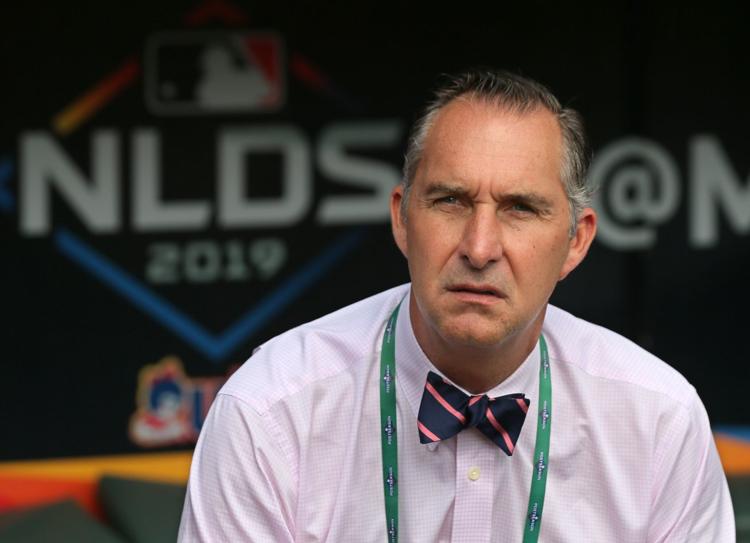 St. Louis Cardinals vs Atlanta Braves, Game 5 NLDS in St. Louis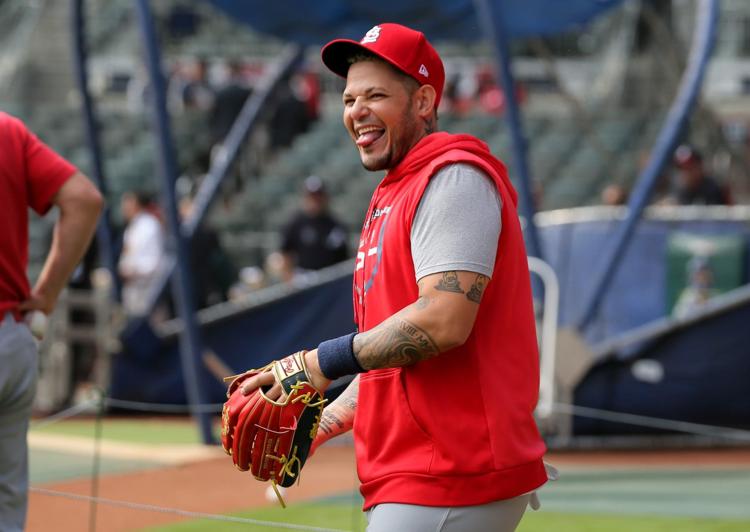 St. Louis Cardinals vs Atlanta Braves, Game 5 NLDS in St. Louis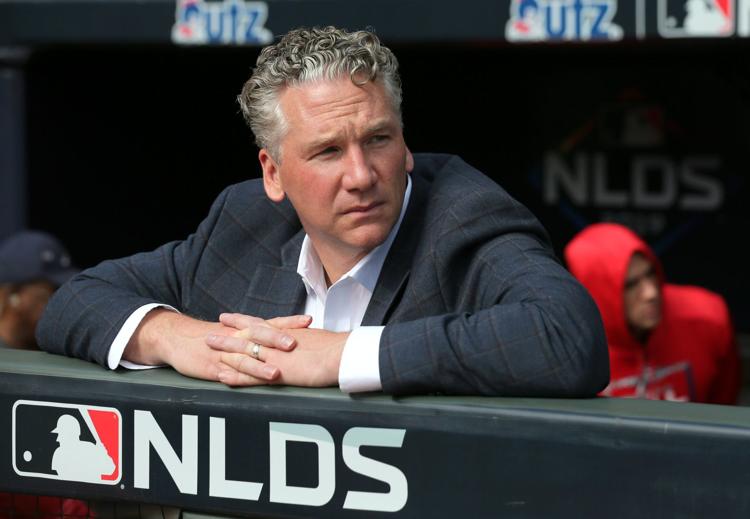 St. Louis Cardinals vs Atlanta Braves, Game 5 NLDS in St. Louis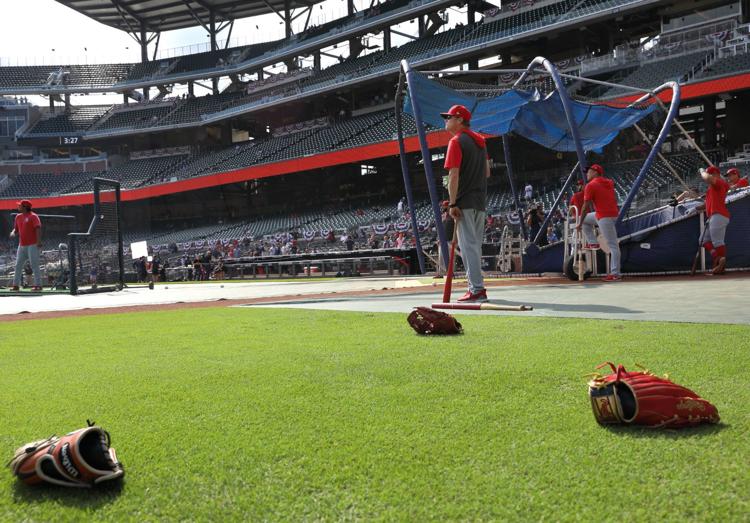 St. Louis Cardinals vs Atlanta Braves, Game 5 NLDS in St. Louis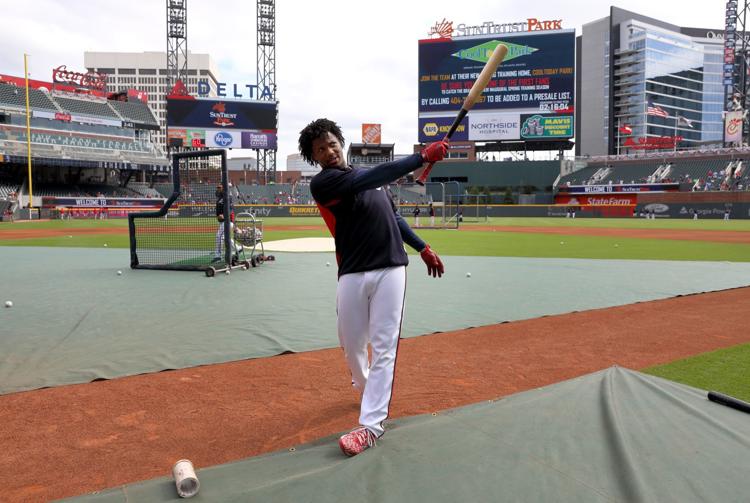 St. Louis Cardinals vs Atlanta Braves, Game 5 NLDS in St. Louis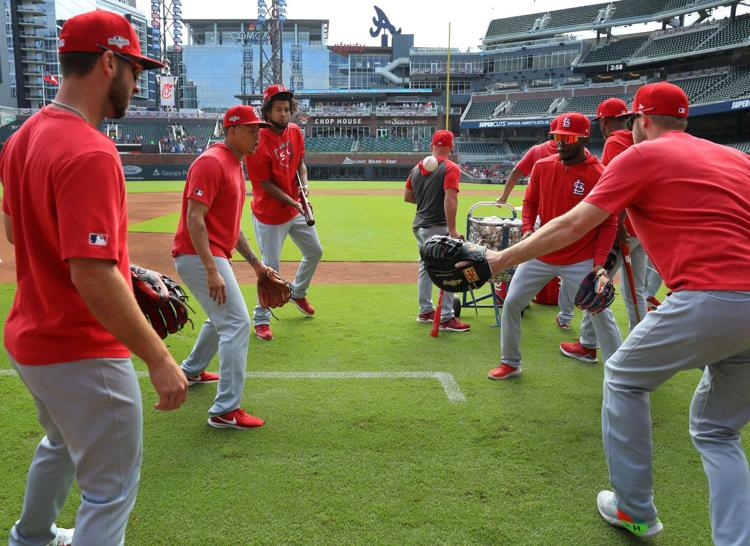 St. Louis Cardinals vs Atlanta Braves, Game 5 NLDS in St. Louis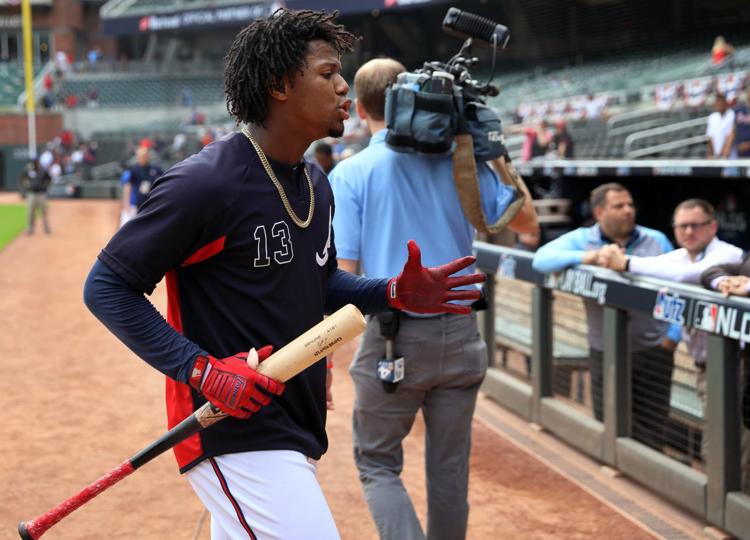 St. Louis Cardinals vs Atlanta Braves, Game 5 NLDS in St. Louis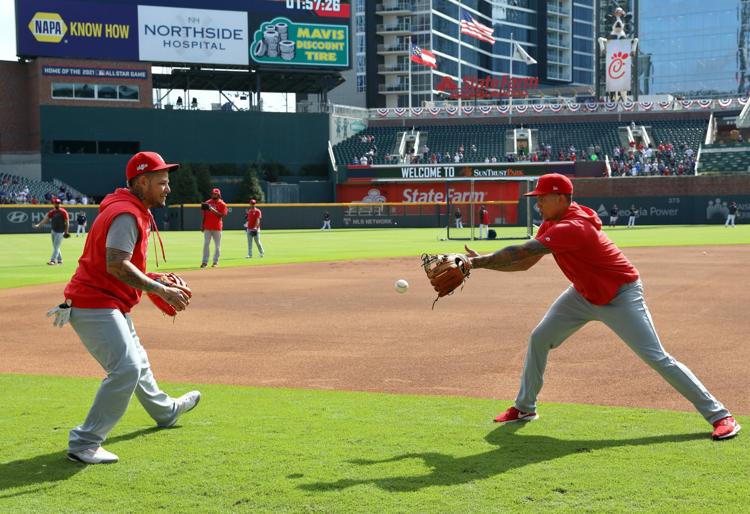 NO headline in galleries