The Los Angeles Dodgers paved over the National League West this season, yet they have been backed up against the Game 5 wall by the wild-card Washington Nationals today.
The Houston Astros stacked up 107 victories in the American League this season, yet they will find themselves facing a do-or-die scenario against the wild-card Tampa Bay Rays on Thursday.
Isn't postseason baseball fun?
While the powerful New York Yankees sustained their regular-season roll by sweeping the Minnesota Twins, the Dodgers and Astros have reminded us that extreme success during the 162-game grind guarantees nothing in the playoffs.
The Dodgers won 106 games this season, but now they face Stephen Strasburg in the decisive Game 5. They will counter with their ace, Walker Buehler, with Clayton Kershaw available to pitch in relief.
"Game 5. Win or go home, Buehler-Strasburg," Dodgers manager Dave Roberts told reporters. "As a fan, as a player, you live for moments like this."
Is this a good time to mention that the Dodgers have not won a World Series since 1988? No? OK, we'll move on.
Over on the other side, the Rays are threatening a major upset after winning back-to-back games to even up their ALDS 2-2. Our old friend Tommy Pham got the party started Tuesday night with a homer off Astros pitcher Justin Verlander.
People are starting to notice that the Rays are pretty good.
"Hey, I hate to say it, about time, you know," Pham told reporters. "Because we have a really good team over here. And to win 96 games in this division with New York and Boston is an impressive feat. And all year, we've been getting talked down. And now, with the last two games, the way we played, the whole world has seen how good of a team we are and how well-rounded we are."
Yes, they are still an underdog against the Astros. But they can play.
"People mentioned David and Goliath to me and some of the other guys before this series and I just had to cut 'em off before they even went on with that," Rays outfielder Kevin Kiermaier said. "Because I don't want to hear that. I know Houston is probably better on paper and all that, but anything can happen when you step on the field at the same time."
The Astros will pitch mighty Gerrit Cole in the decisive game, which gives them comfort. The Rays will counter by throwing a bunch of different guys in Houston.
They used former closer Diego Castillo as their "opener" Tuesday, starting the game with a relief pitcher and then proceeding with a bullpen game.
"Their pitching is exceptional," Astros manager A.J. Hinch said after the Rays beat his team 4-1 Tuesday. "What they did on the mound tonight was incredible. They're not just throwing different arms at you. You talk about the opener, they'll throw a lot of different arms and get platoon advantages. That's not neglected. Their stuff is really good. They're throwing elite guys."
TALKIN' BASEBALL
Here is what folks are writing about the postseason play:
Emma Baccallieri, SI.com: "If it is difficult to define the intention of baseball—some disordered combination of money, desire, tradition and distraction—it is far easier to define the intention of an individual baseball season. It is to find out which team is best. This is why they play 162, a protracted grind in the name of sufficient sample size, to try to answer the question with some degree of certainty. It's meant to smooth out as much of the randomness as possible. It should give us patterns that can be trusted. It's supposed to erase flukes and quirks and tricks of the eye. It's supposed to help us know. And then those carefully determined results are thrown into the salad spinner of randomness and streak-ridden madness that constitutes the postseason to give us the final answer, and, in the process, prove that we knew nothing all along. The Dodgers and Astros have established themselves as baseball's best teams. This is not news. This has not been news since April, and even then, it was so foreseeable as to be almost boring. Their continued success has been assumed more so than predicted. And now each faces a Game 5, win-or-go-home, to make it out of the division series. The talent is clear; these are baseball's best records and best run differentials and best performances. But talent doesn't save you in the body of the salad spinner. That is not to say that the postseason is entirely the product of chance or that it was entirely ridiculous to think that these teams could lose. It's not, and it wasn't. The Astros and Dodgers could certainly have handled various features of their series better. The Rays and Nationals are perfectly strong opponents. Houston did not have to go so far with Justin Verlander on short rest in its Game 4; L.A. could hardly be expected to do too much versus prime Max Scherzer in its Game 4; so it goes. And yet it's still striking—and, depending on your rooting interest, delightful!—that it's possible to land us here."
Mike Oz, Yahoo! Sports: "It wasn't supposed to be like this. Winning the American League wild-card game was supposed to be an invitation for the Tampa Bay Rays to get walloped by the World Series favorite Houston Astros. This American League Division Series — which the Rays have now extended to five games with a decisive 4-1 win Tuesday night — was supposed to be a formality. The Rays would be a footnote on another Astros World Series appearance. Hosting two games at Tropicana Field instead of getting swept by Houston seemed like a moral victory, particularly when they opposed Justin Verlander in Game 4, one of the elite pitchers in baseball who actually seems bulletproof in the postseason. Well, there was the way it was supposed to be ... and then there's what actually happened. The Rays won again. Handily at that. Their home fans, often a punchline in the regular season because of all the empty seats, showed up in full force. The Rays struck early, knocking Verlander out of the game before the fifth inning. They used a parade of pitchers, most of them you've never heard of, to silence the powerful Astros bats. They didn't just eke out a victory. They triumphed playing their way, as unconventional as it might be sometimes."
Bradford Doolittle, ESPN.com: "Whatever metaphor, analogy or parable you might look up, isn't it always the giant who falls? Does this have anything to do with what transpired over the past two days at Tropicana Field? Or are we seeing the tech-infused Tampa Bay Rays crowdsourcing their way around the considerable problem of dispatching the star-laden Houston Astros? After the Rays' 4-1 win in Game 4 of their American League Division Series on Tuesday, a game that began with 2019 Cy Young favorite Justin Verlander on the mound for Houston and ended with 2018 Cy Young winner Blake Snell polishing off his first save, everything feels as if it is on the table . . . The ogre in this baseball parable, at least on Tuesday, would be Verlander, who might not be the biggest pitcher in baseball in terms of stature, though at 6-foot-5, 225 pounds, he's a load. More so, he is a giant by reputation and by accomplishment. In a few weeks when the pending retirement of New York Yankees left-hander CC Sabathia becomes official, Verlander will become baseball's active leader in wins and strikeouts. He is Gulliver to the Rays' Lilliputians. He is Goliath to the Rays' David. He is South Bend Central to the Rays' Hickory High. You get the idea. With Verlander on the hill, the Rays countered with ... no one. OK, that's not precisely true. They had Diego Castillo on the mound, and he fired thunderbolts with even more ferocity than Verlander, but just not for as many innings. Castillo is an opener, that Rays innovation, one they believe in so deeply that they trotted it out in a game they had to win to extend their season. Castillo electrified a rocking, hanky-waving crowd at the Trop by striking out Michael Brantley, Jose Altuve and Alex Bregman in order in the first inning."
Bob Nightengale, USA Today: "Aaron Boone is lying completely sprawled out in the hallway outside the New York Yankees clubhouse late Monday evening at Target Field. Inside the clubhouse, the Yankees celebrated their American League Division Series sweep over the Minnesota Twins, spraying champagne and beer, but it was as if someone called the cops and shut the party down for violating a noise ordinance. The party lasted for no more than 30 minutes until the ripping sound of plastic protecting the lockers came off the wall, and just like that, they looked barely more excited than if they just swept the Baltimore Orioles in July. The Yankees entered this series four days ago with the task of shutting down baseball's greatest power-hitting team, conquered, and swiftly dismantled the Twins by a combined score of 23-7 as if they just stole a car, stripped it down, and sold it for parts. Now, after winning their 106th game of the season, comes the real challenge: Winning the next round and advancing to their first World Series in a decade. For the Yankees, the drought feels like it has lasted forever.  Now, they're poised to make their own history."
Zach Kram, The Ringer: "In the Yankees' just-completed sweep of the Twins in this year's division series, (Aaron) Judge displayed how far he's come against playoff pitching. Across three games, he led the club in on-base percentage (.538) and recorded four walks versus only one strikeout. He wasn't an insatiable slugger, but rather served as a table-setter in a deep Yankees lineup. Judge, the no. 2 hitter, and DJ LeMahieu, the leadoff man, combined to score as many runs (seven) as the entire Minnesota team. He will need to maintain those gains against whatever opponent the Yankees face in the ALCS: The Astros and Rays employed the two best pitching staffs in the American League this season, jointly ranking first and second in the AL in ERA, FIP, xFIP, strikeout rate, swinging-strike rate, and all three slash line categories: batting average allowed, OBP allowed, and slugging percentage allowed. Either team will pose a more significant challenge to New York's lineup than Minnesota's staff. The good news for Judge is that he can now hit playoff pitching virtually every night."
MEGAPHONE
"I don't know if anybody has us getting to Game 4. Nobody had us to Game 5. I know we all believe in each other and even showing up to the field, nobody thinks we're going to lose today. ... We're ready to shock the world."
• Rays catcher Travis d'Arnaud, to reporters after Tampa Bay's Game 4 victory.
Atlanta Braves vs St. Louis Cardinals, Game 4 NLDS in St. Louis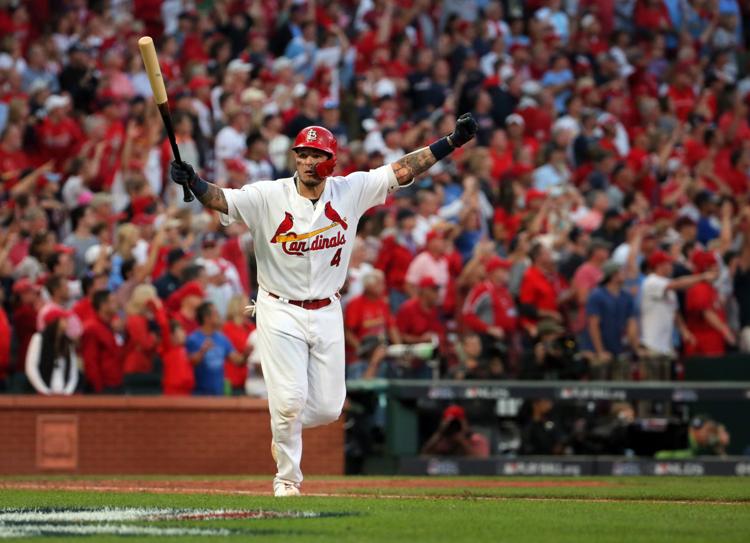 Cardinals force deciding fifth game of the NLDS with a 5-4 win over the Braves in the 10th inning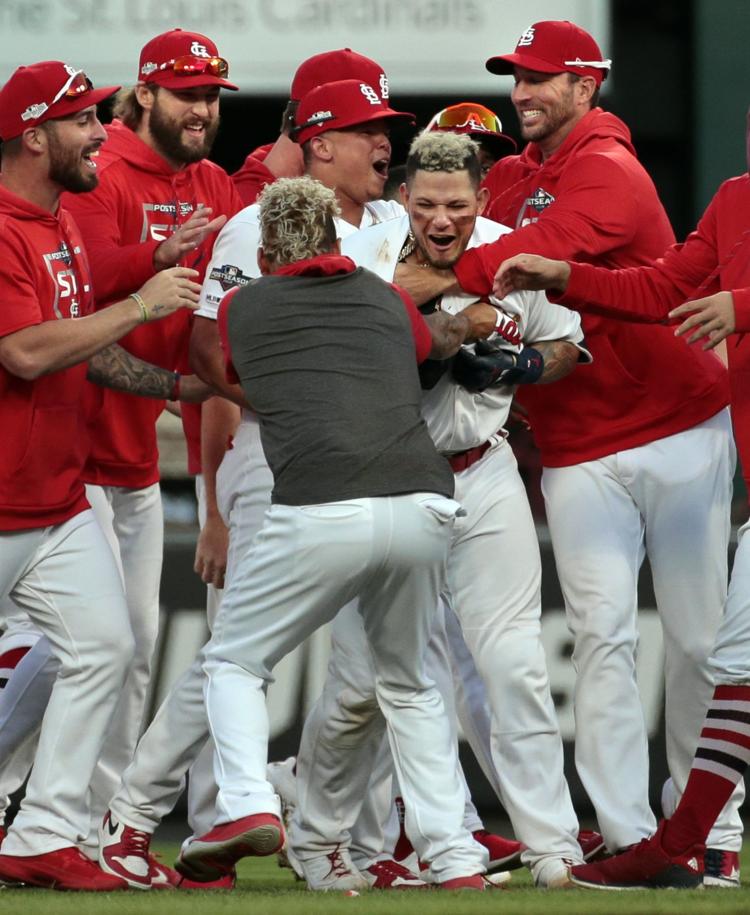 Cardinals force deciding fifth game of the NLDS with a 5-4 win over the Braves in the 10th inning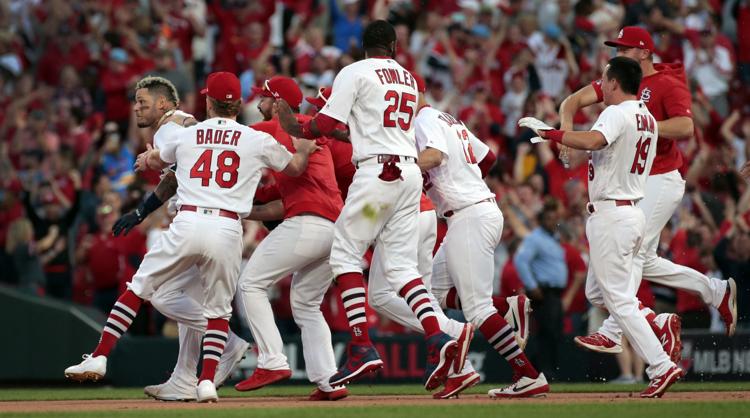 Cardinals force deciding fifth game of the NLDS with a 5-4 win over the Braves in the 10th inning
Cardinals force deciding fifth game of the NLDS with a 5-4 win over the Braves in the 10th inning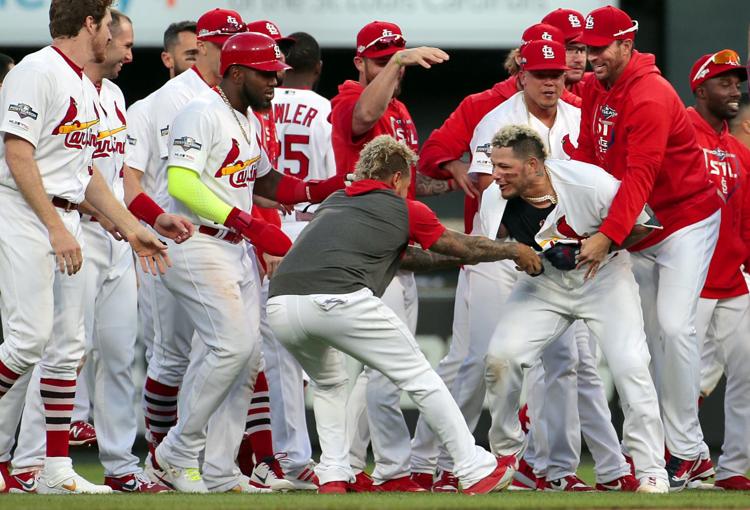 Cardinals force deciding fifth game of the NLDS with a 5-4 win over the Braves in the 10th inning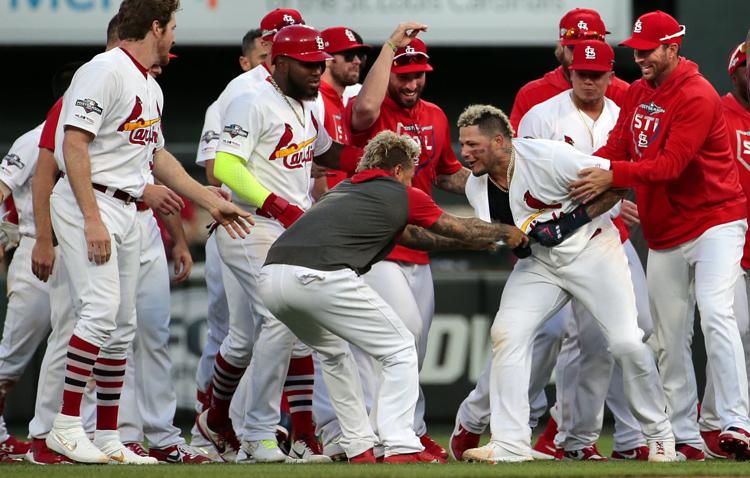 Cardinals force deciding fifth game of the NLDS with a 5-4 win over the Braves in the 10th inning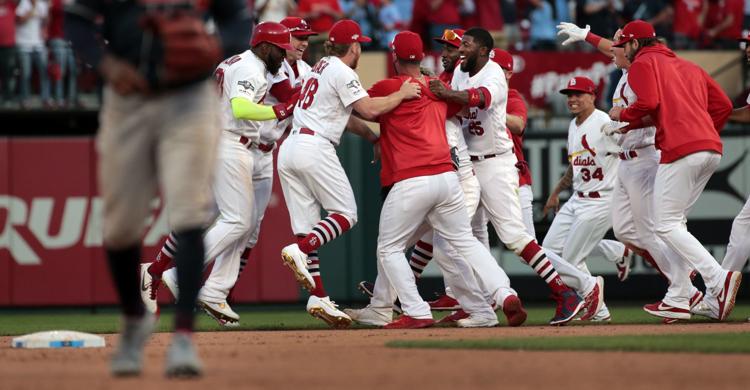 Cardinals force deciding fifth game of the NLDS with a 5-4 win over the Braves in the 10th inning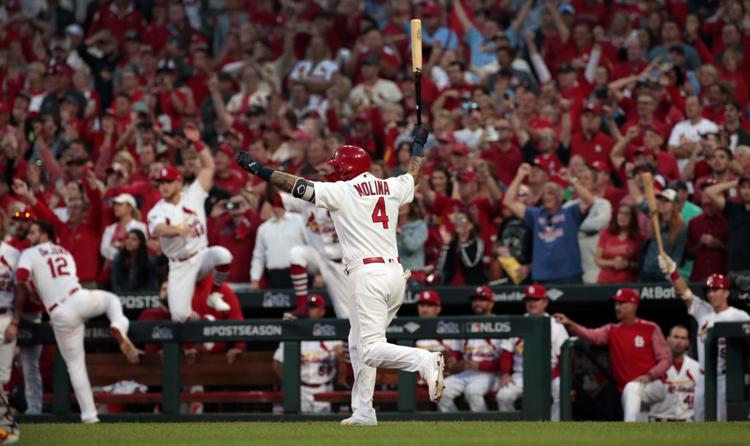 Atlanta Braves vs St. Louis Cardinals, Game 4 NLDS in St. Louis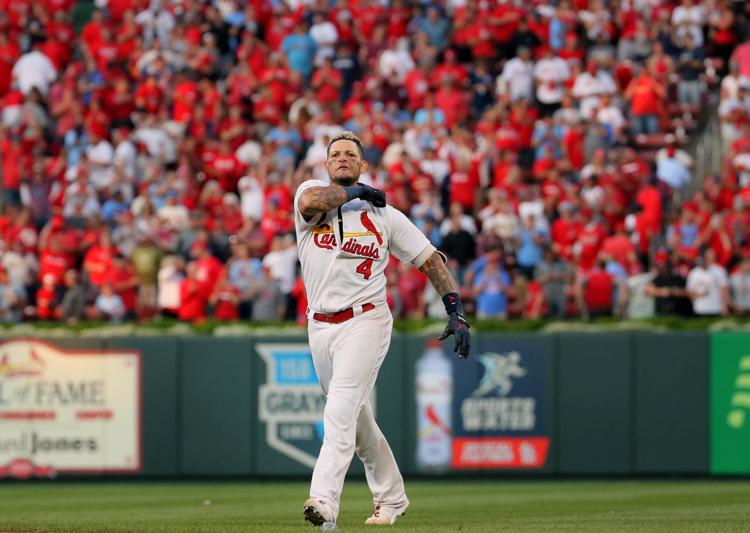 Atlanta Braves vs St. Louis Cardinals, Game 4 NLDS in St. Louis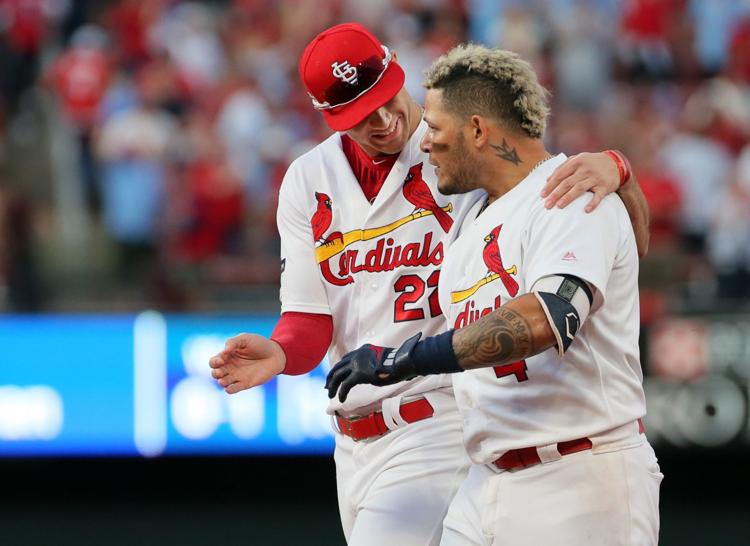 Cardinals force deciding fifth game of the NLDS with a 5-4 win over the Braves in the 10th inning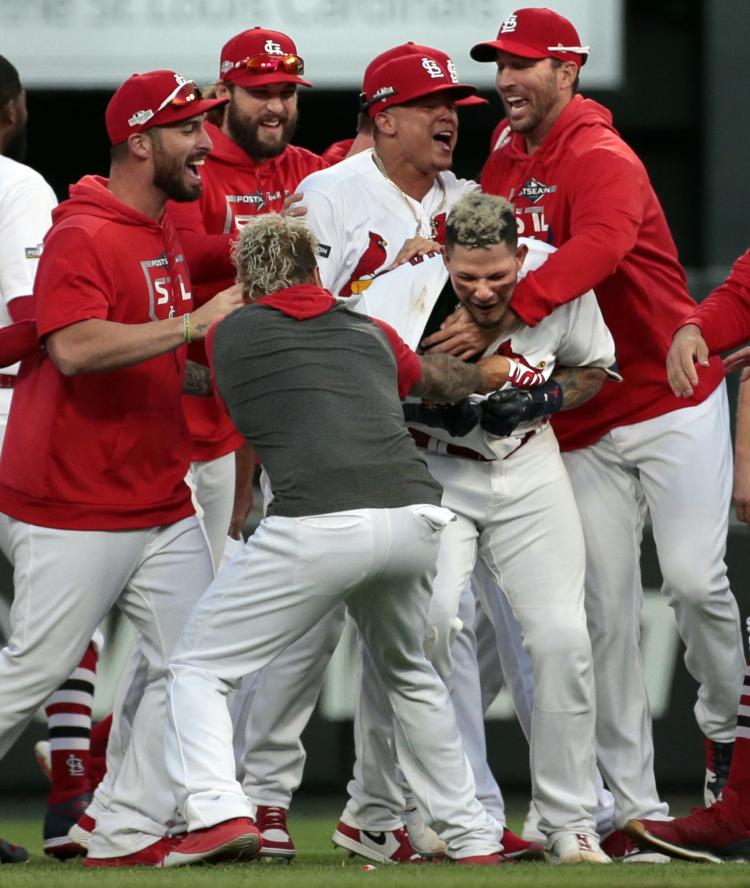 Atlanta Braves vs St. Louis Cardinals, Game 4 NLDS in St. Louis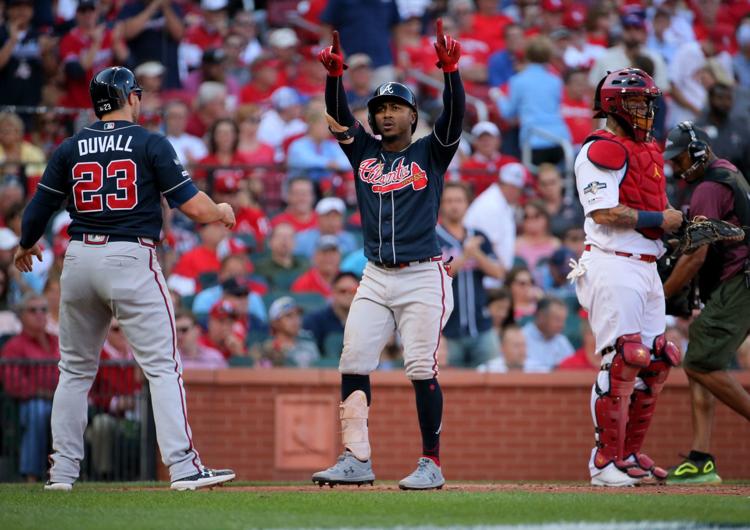 Cardinals face elimination in Game 4 of the NLDS against the Braves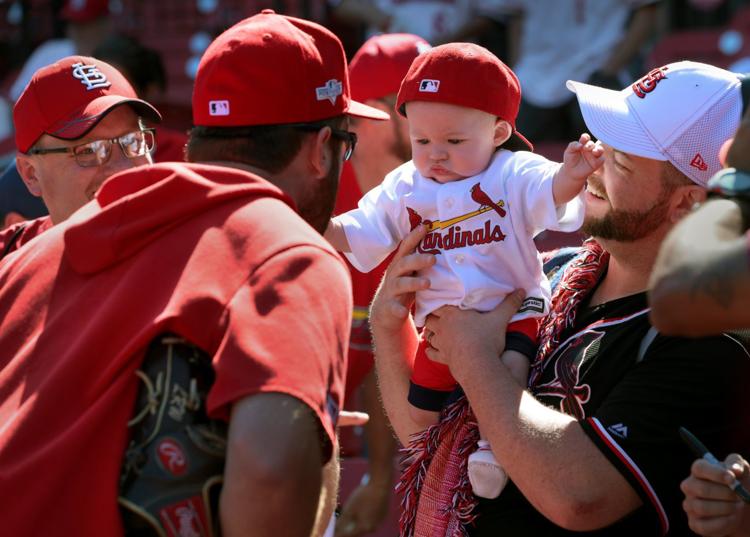 Atlanta Braves vs St. Louis Cardinals, Game 4 NLDS in St. Louis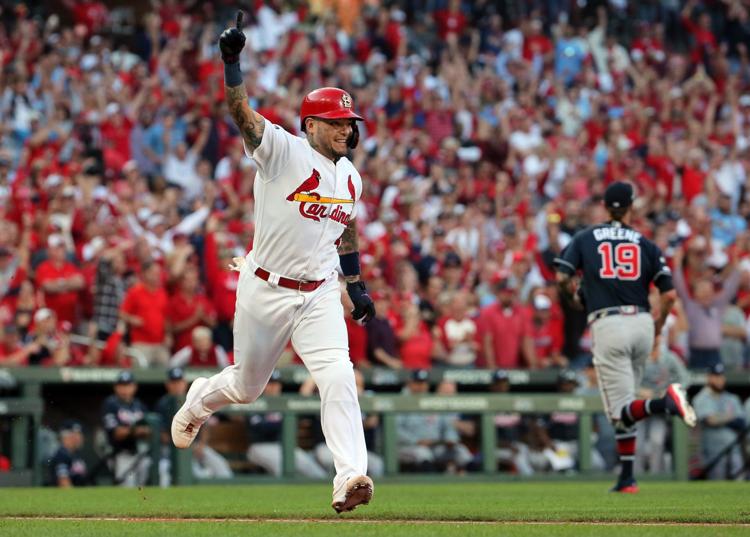 Cardinals face elimination in Game 4 of the NLDS against the Braves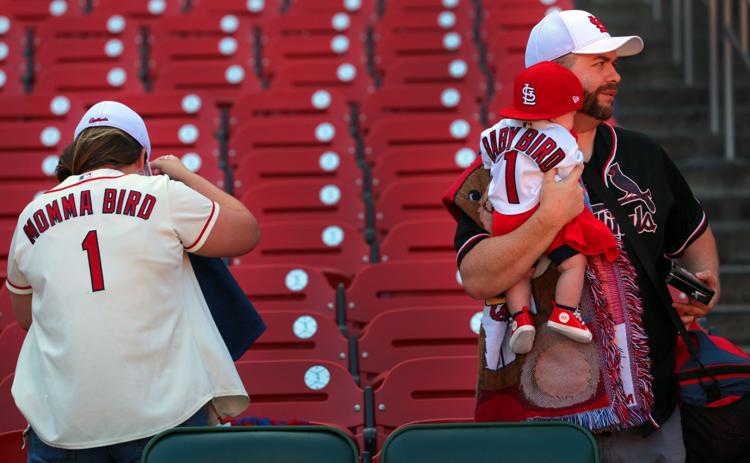 Atlanta Braves vs St. Louis Cardinals, Game 4 NLDS in St. Louis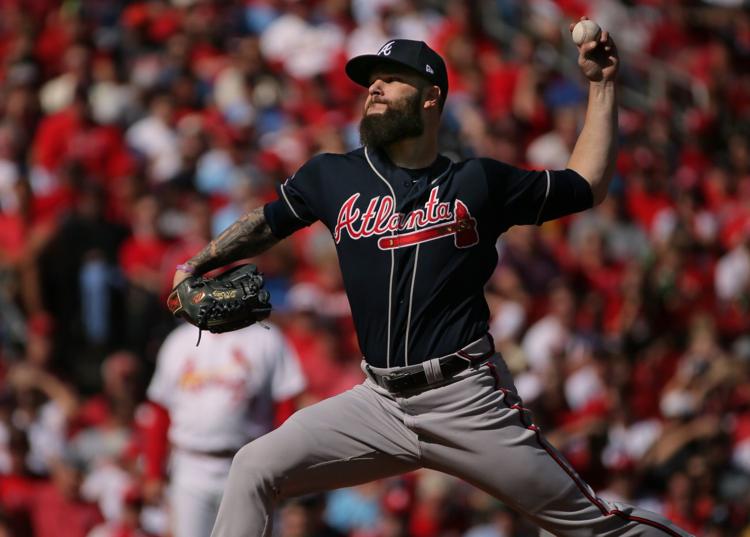 Atlanta Braves vs St. Louis Cardinals, Game 4 NLDS in St. Louis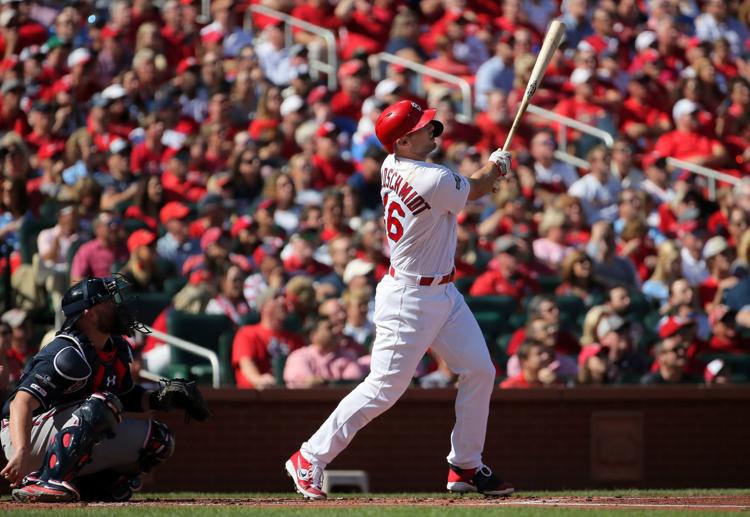 Atlanta Braves vs St. Louis Cardinals, Game 4 NLDS in St. Louis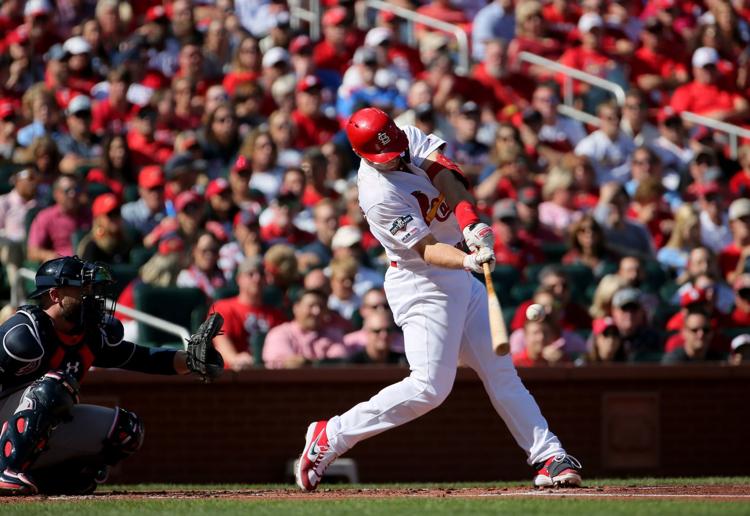 Atlanta Braves vs St. Louis Cardinals, Game 4 NLDS in St. Louis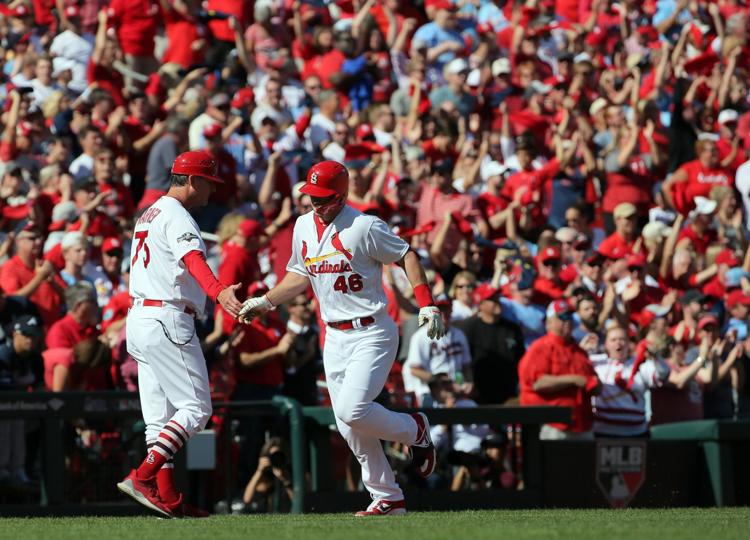 Atlanta Braves vs St. Louis Cardinals, Game 4 NLDS in St. Louis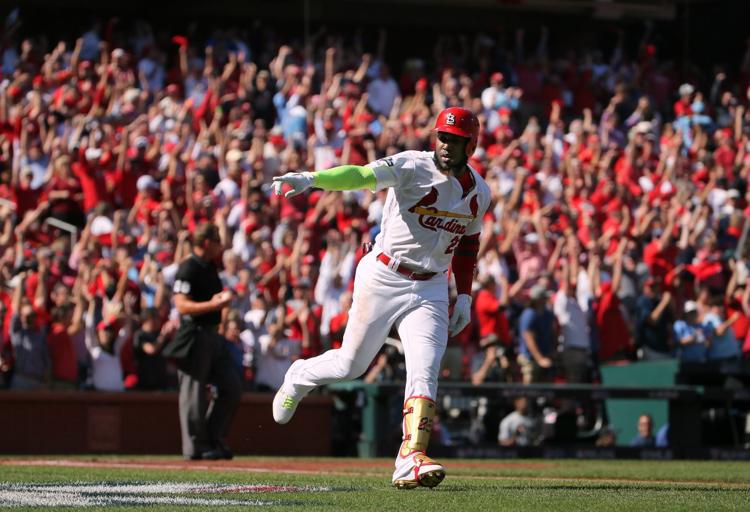 Atlanta Braves vs St. Louis Cardinals, Game 4 NLDS in St. Louis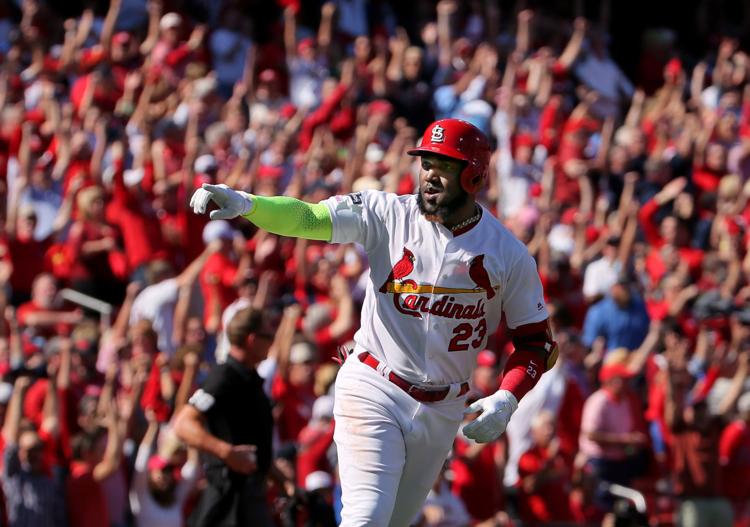 Atlanta Braves vs St. Louis Cardinals, Game 4 NLDS in St. Louis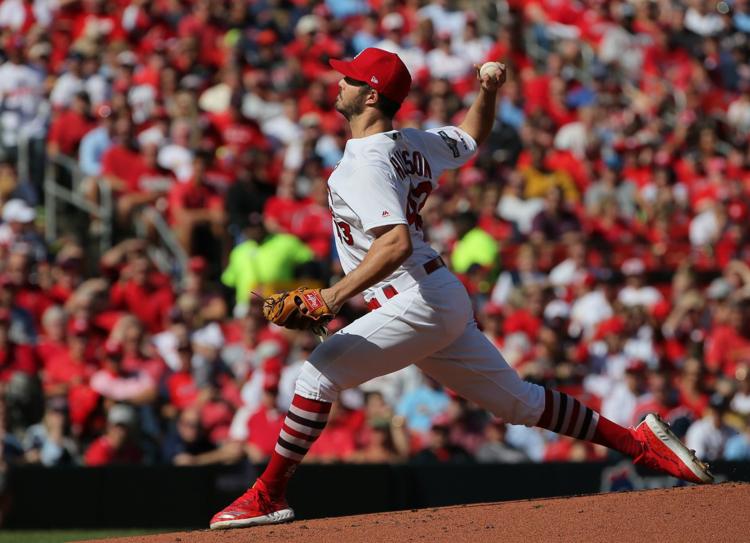 Atlanta Braves vs St. Louis Cardinals, Game 4 NLDS in St. Louis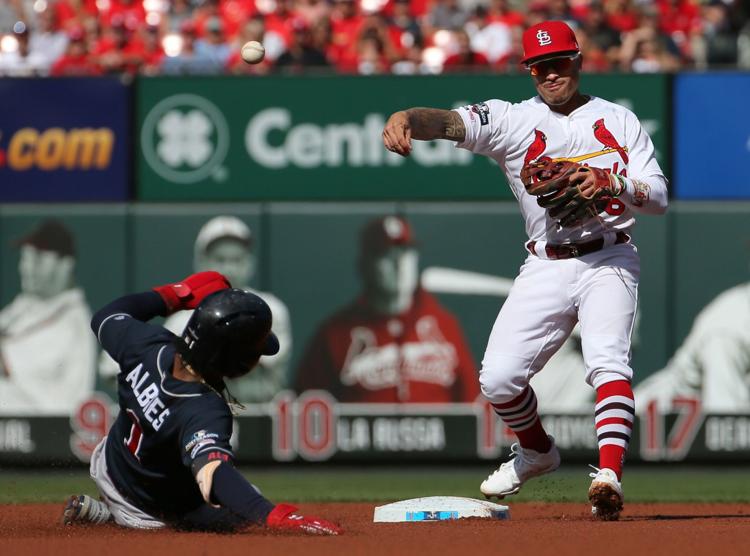 Atlanta Braves vs St. Louis Cardinals, Game 4 NLDS in St. Louis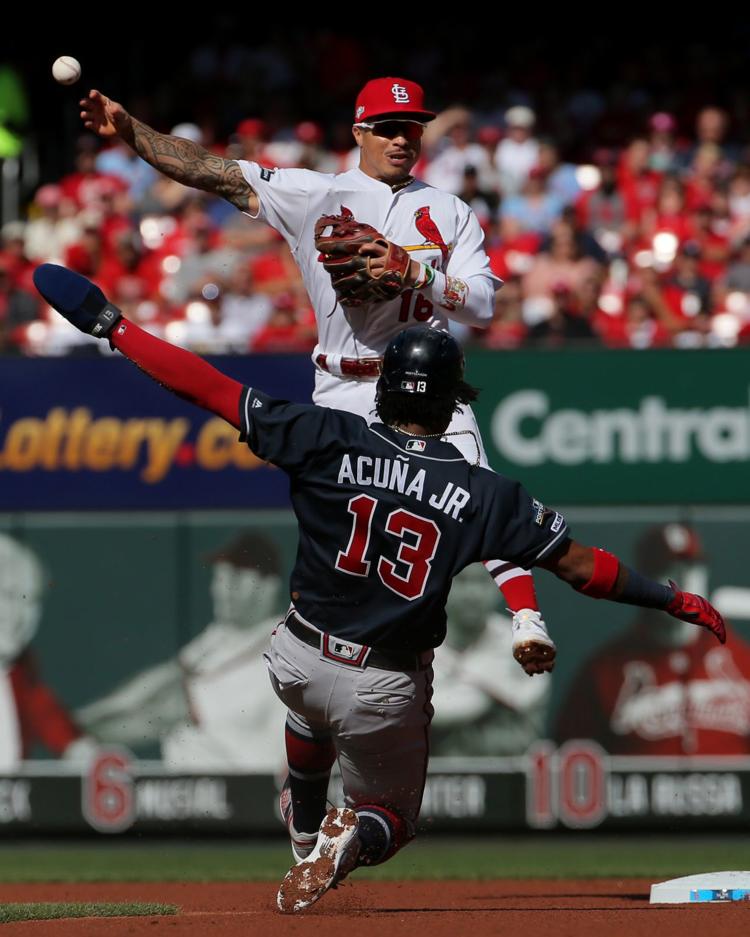 Atlanta Braves vs St. Louis Cardinals, Game 4 NLDS in St. Louis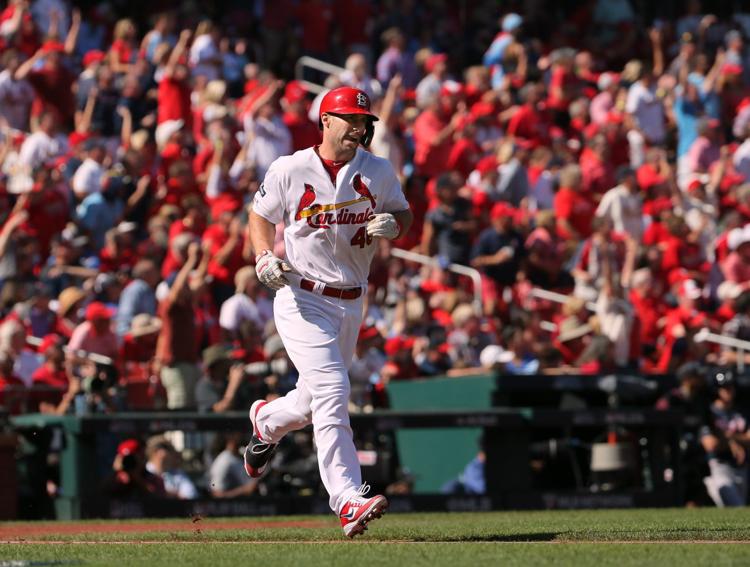 Atlanta Braves vs St. Louis Cardinals, Game 4 NLDS in St. Louis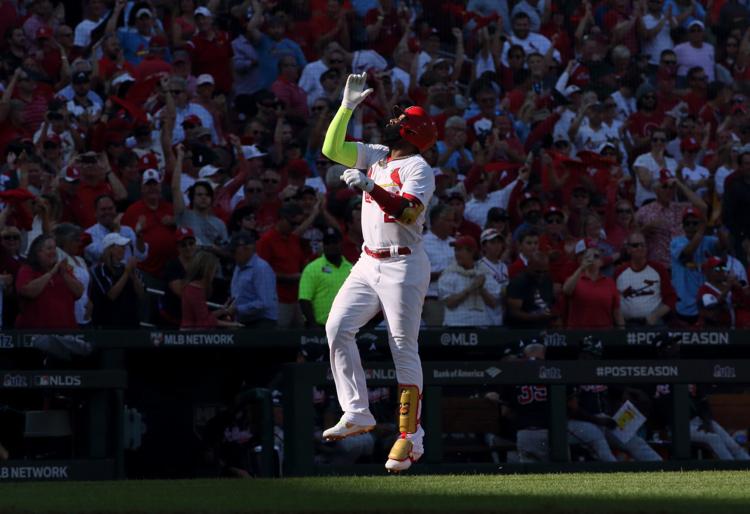 Atlanta Braves vs St. Louis Cardinals, Game 4 NLDS in St. Louis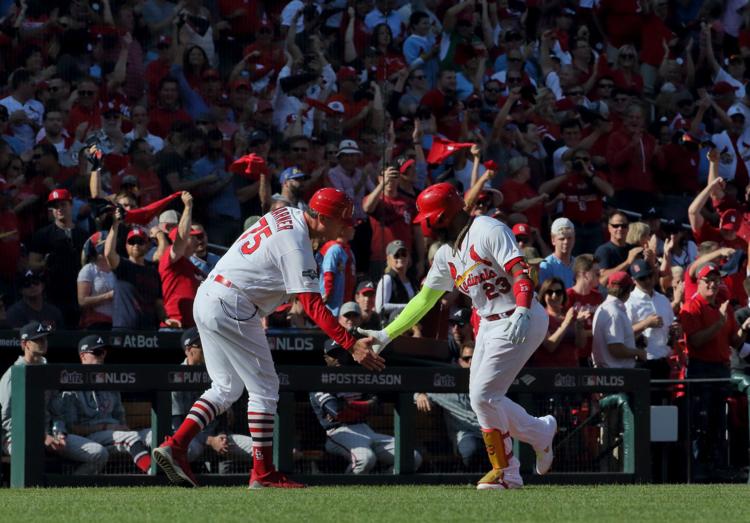 Atlanta Braves vs St. Louis Cardinals, Game 4 NLDS in St. Louis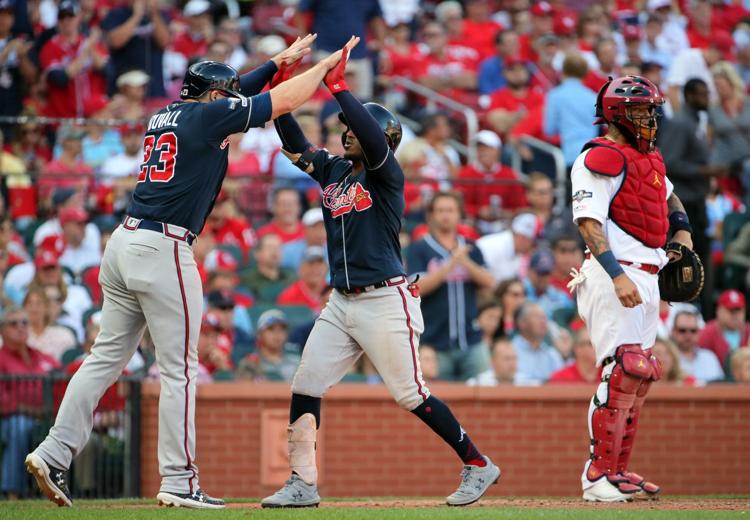 Atlanta Braves vs St. Louis Cardinals, Game 4 NLDS in St. Louis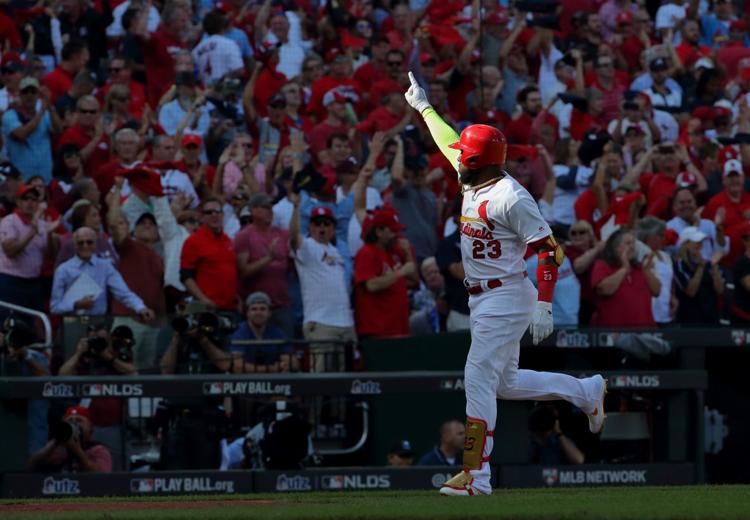 Atlanta Braves vs St. Louis Cardinals, Game 4 NLDS in St. Louis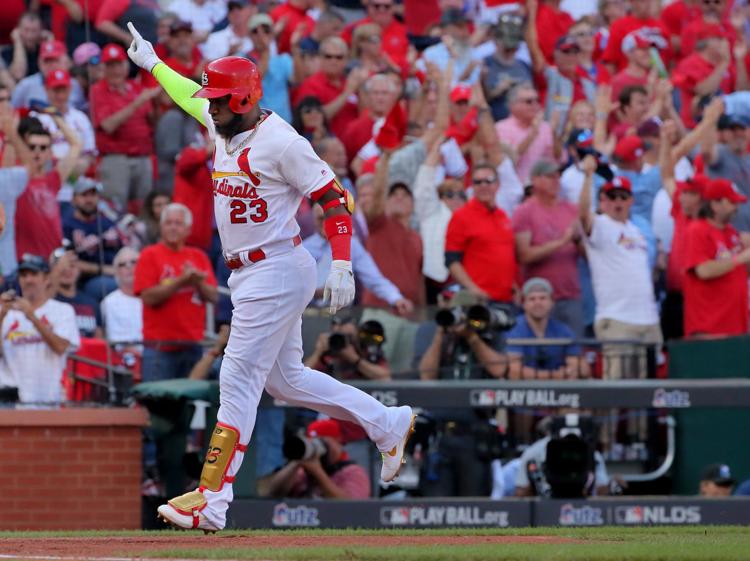 Atlanta Braves vs St. Louis Cardinals, Game 4 NLDS in St. Louis
Atlanta Braves vs St. Louis Cardinals, Game 4 NLDS in St. Louis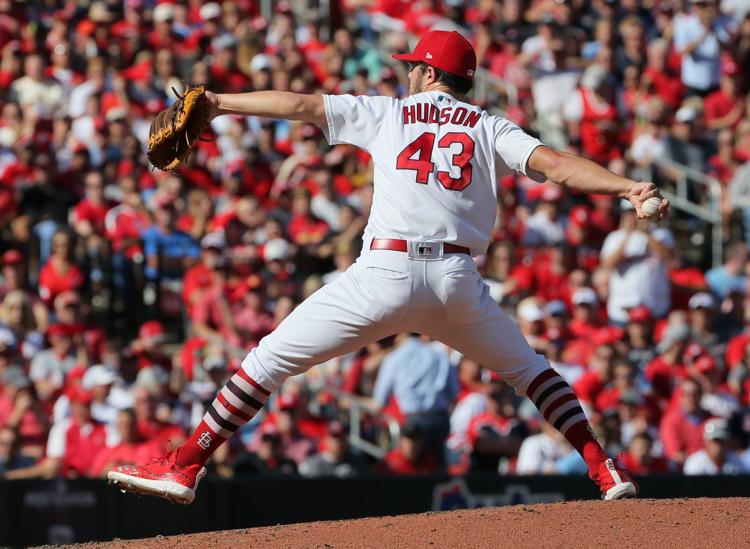 Atlanta Braves vs St. Louis Cardinals, Game 4 NLDS in St. Louis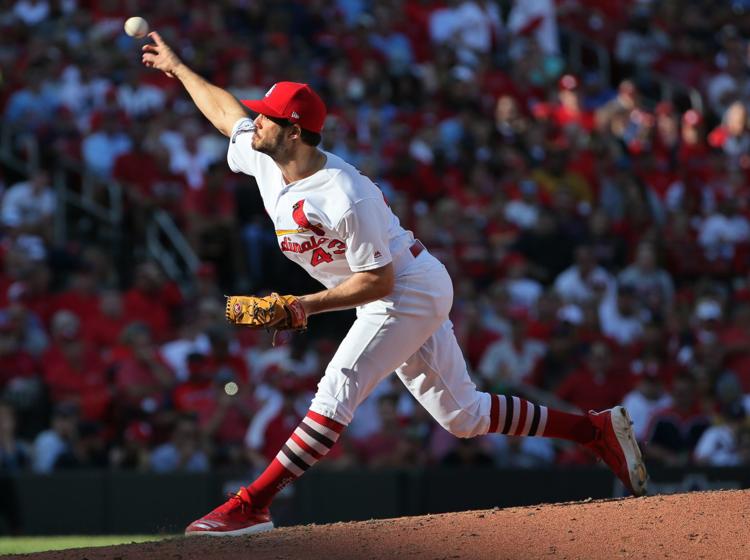 Atlanta Braves vs St. Louis Cardinals, Game 4 NLDS in St. Louis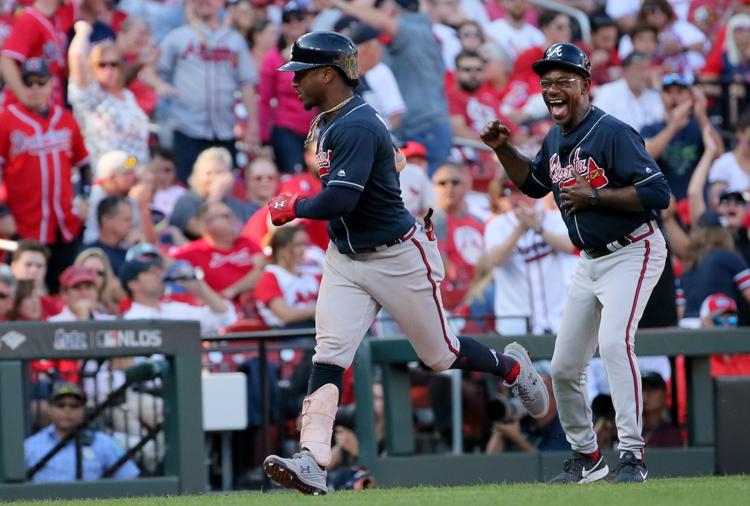 Atlanta Braves vs St. Louis Cardinals, Game 4 NLDS in St. Louis
Atlanta Braves vs St. Louis Cardinals, Game 4 NLDS in St. Louis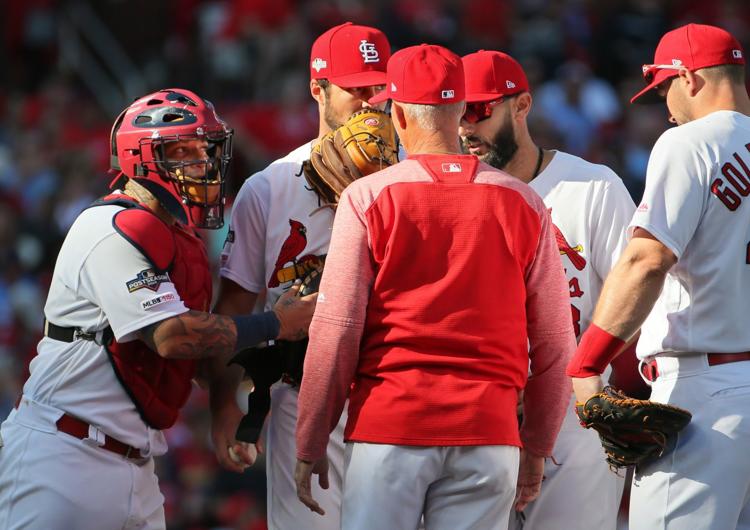 Atlanta Braves vs St. Louis Cardinals, Game 4 NLDS in St. Louis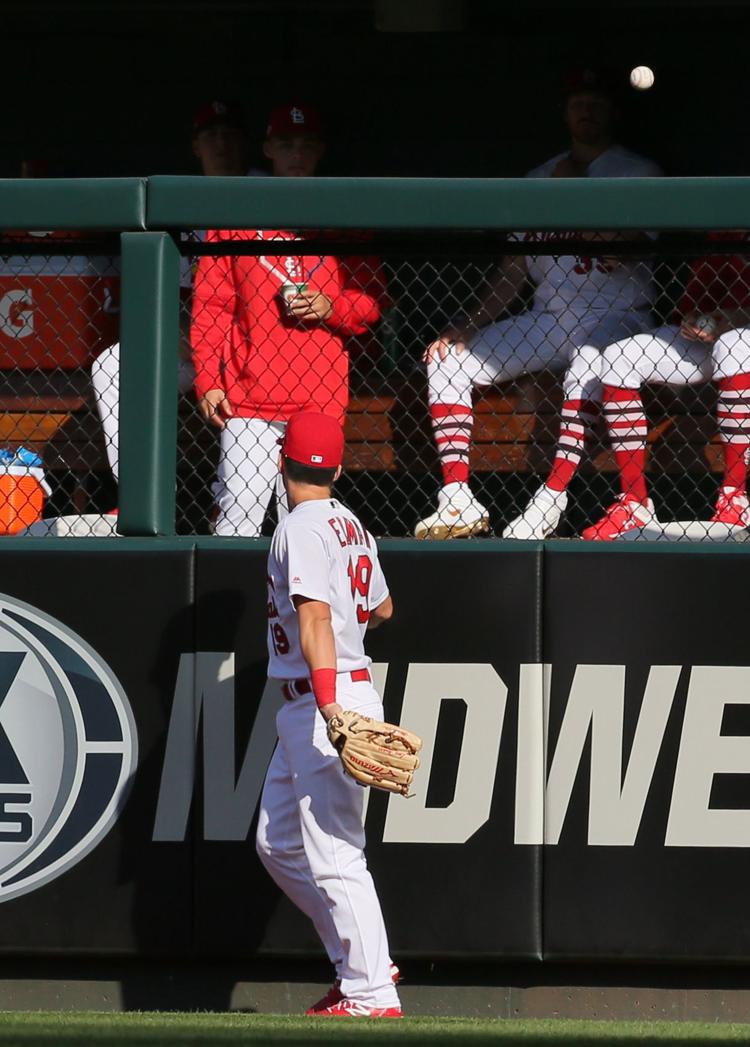 Cardinals force deciding fifth game of the NLDS with a 5-4 win over the Braves in the 10th inning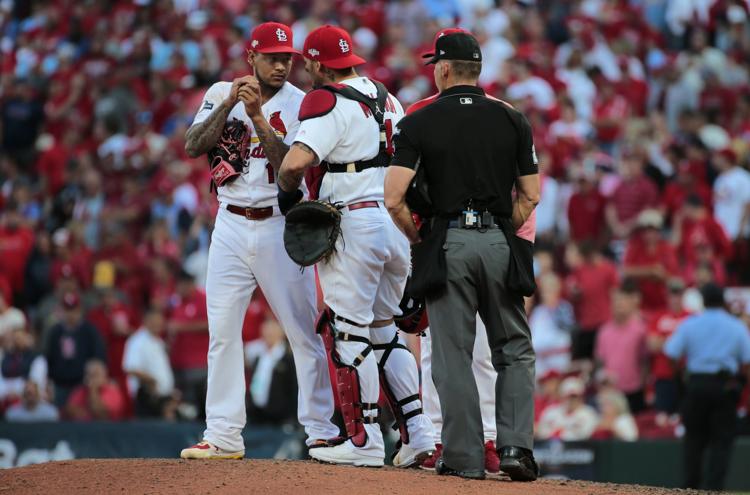 Cardinals force deciding fifth game of the NLDS with a 5-4 win over the Braves in the 10th inning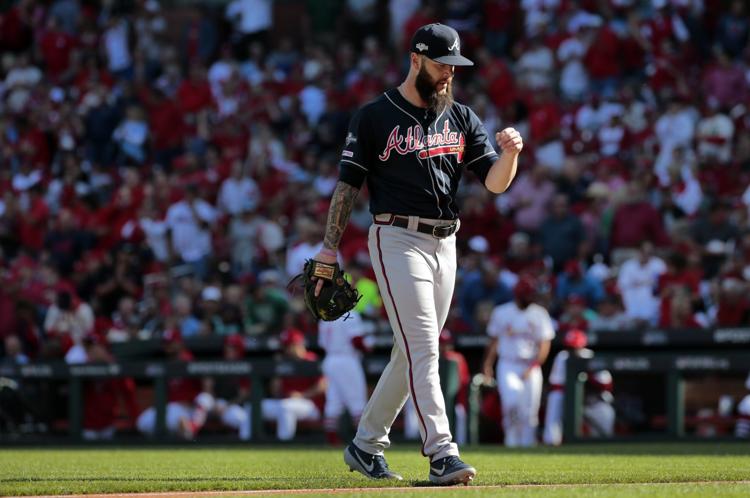 Cardinals force deciding fifth game of the NLDS with a 5-4 win over the Braves in the 10th inning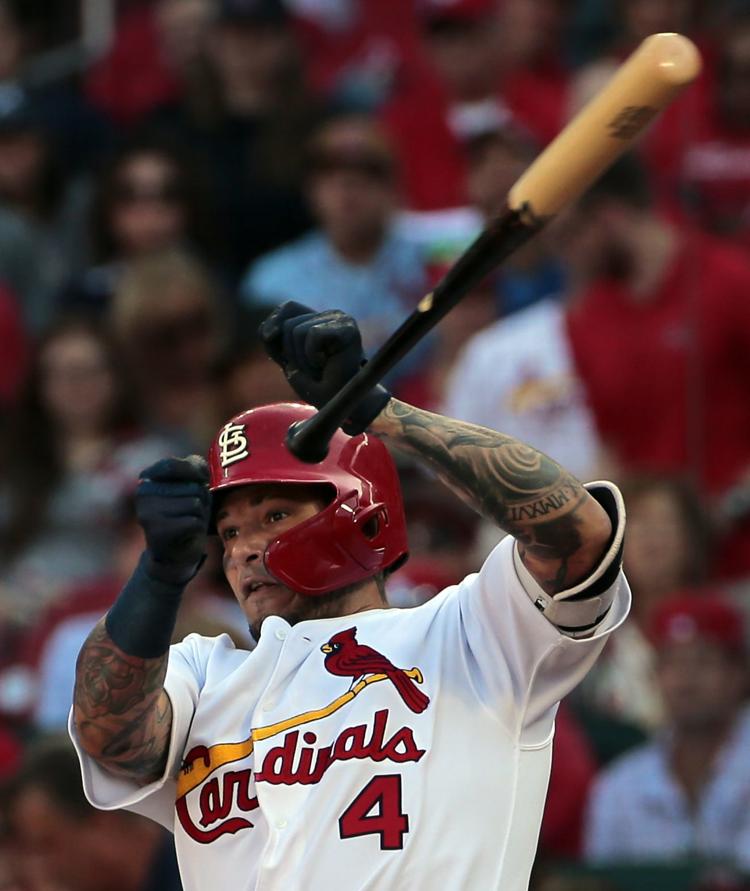 Cardinals force deciding fifth game of the NLDS with a 5-4 win over the Braves in the 10th inning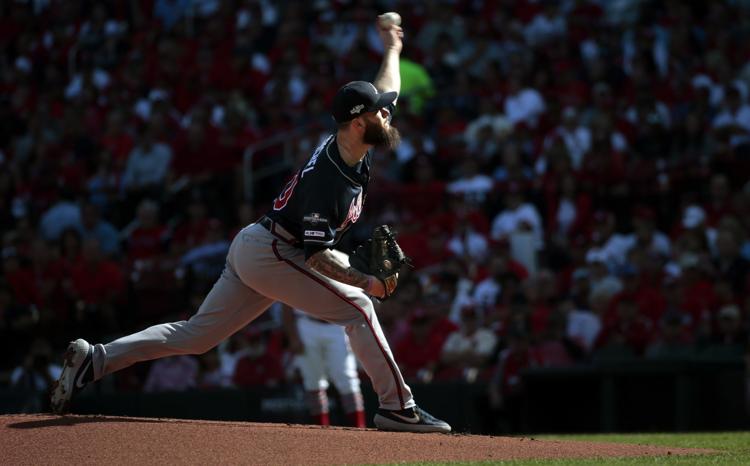 Cardinals force deciding fifth game of the NLDS with a 5-4 win over the Braves in the 10th inning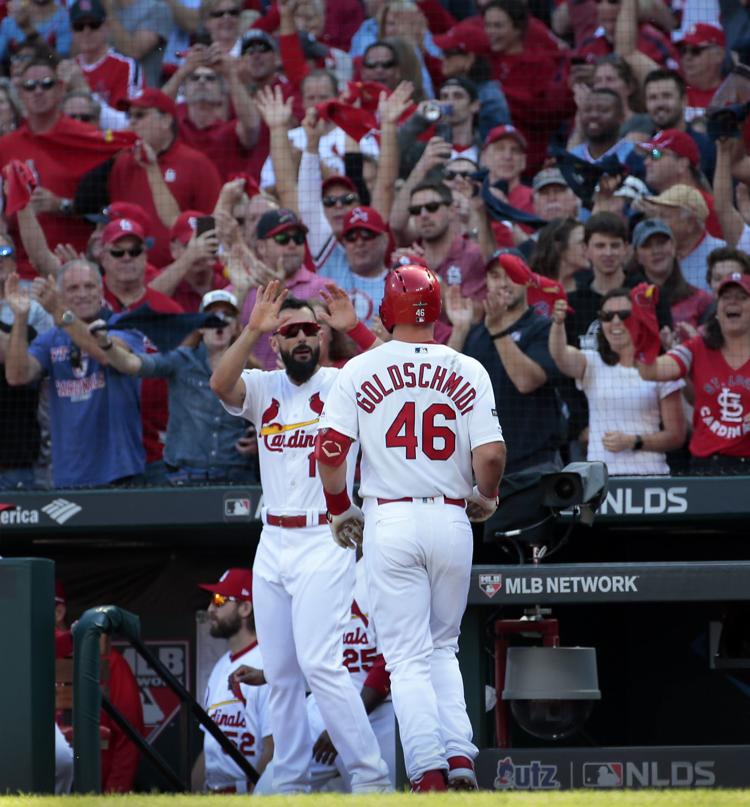 Cardinals force deciding fifth game of the NLDS with a 5-4 win over the Braves in the 10th inning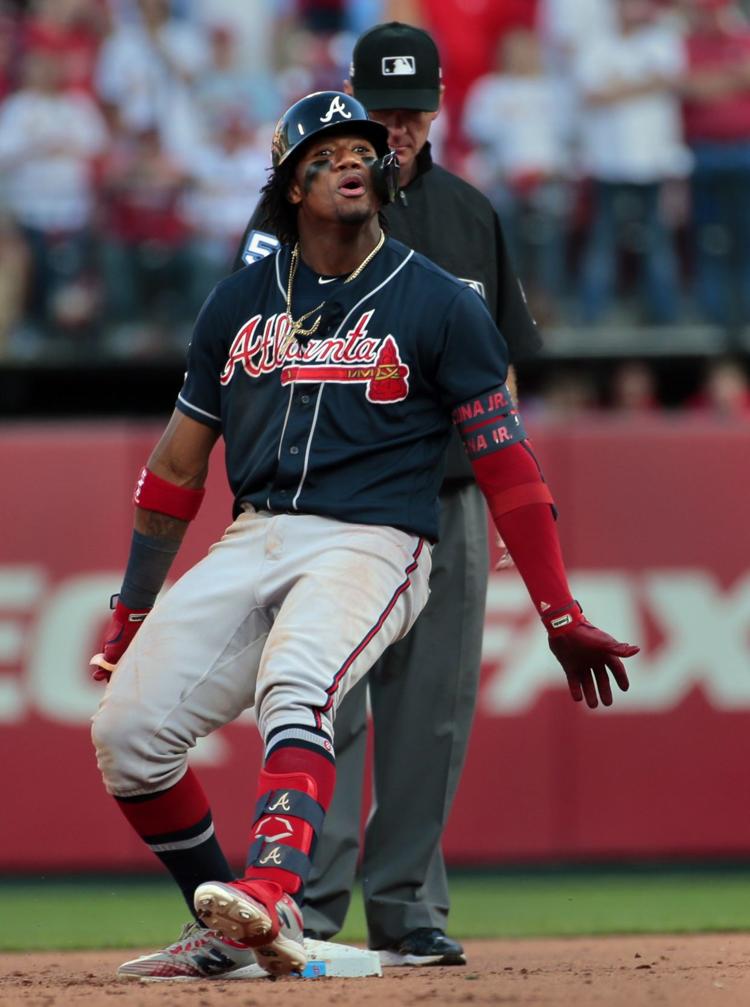 Cardinals force deciding fifth game of the NLDS with a 5-4 win over the Braves in the 10th inning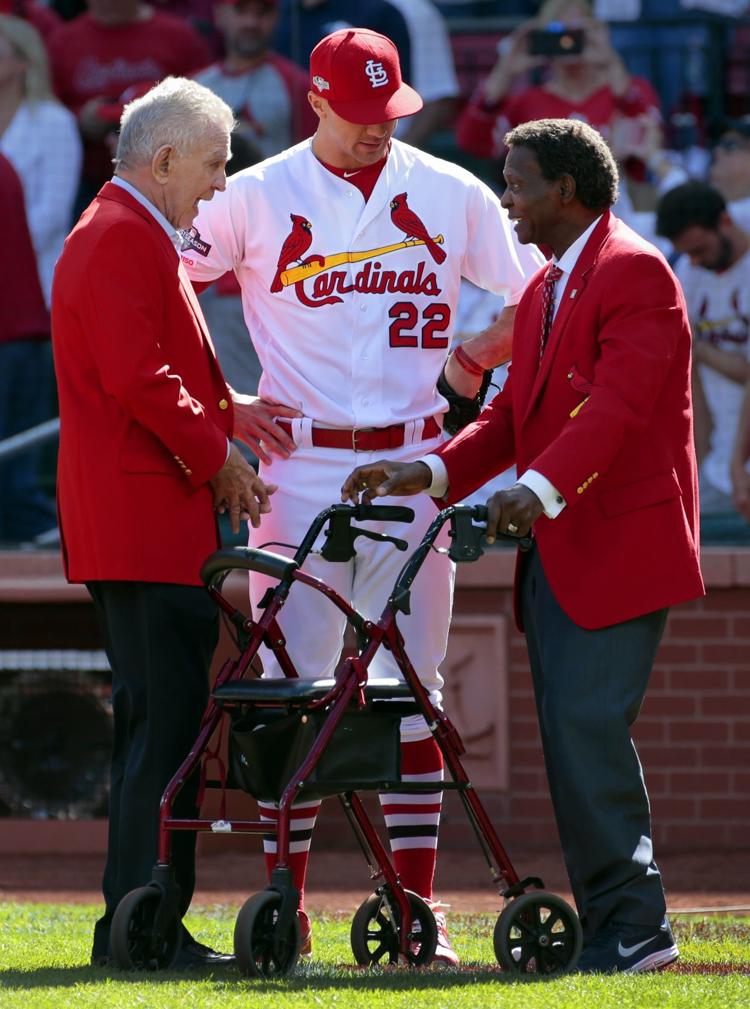 Cardinals force deciding fifth game of the NLDS with a 5-4 win over the Braves in the 10th inning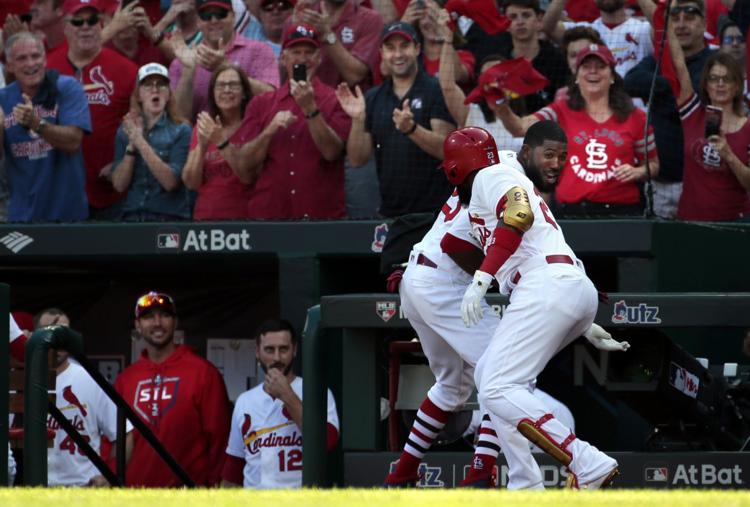 Cardinals force deciding fifth game of the NLDS with a 5-4 win over the Braves in the 10th inning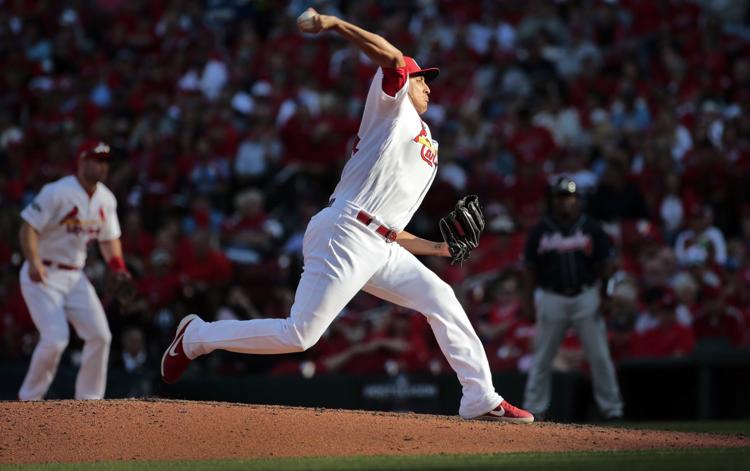 Cardinals force deciding fifth game of the NLDS with a 5-4 win over the Braves in the 10th inning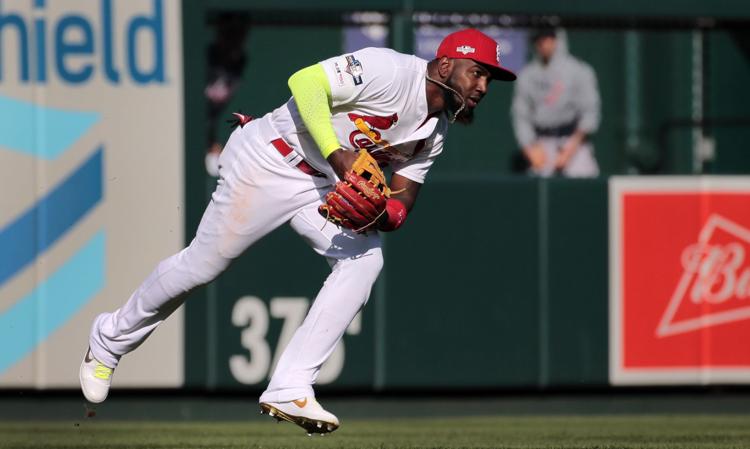 Cardinals force deciding fifth game of the NLDS with a 5-4 win over the Braves in the 10th inning
Cardinals force deciding fifth game of the NLDS with a 5-4 win over the Braves in the 10th inning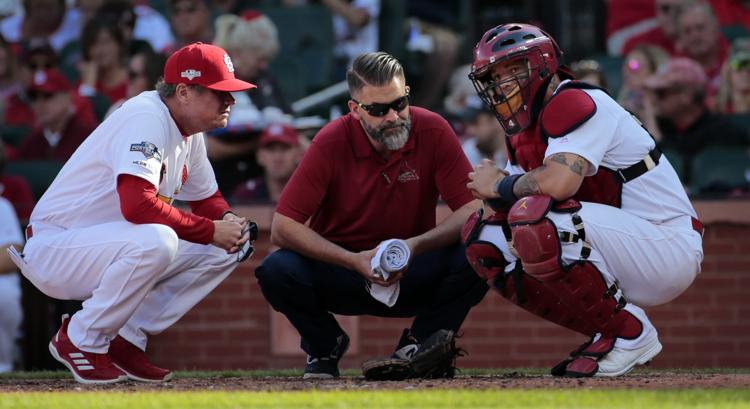 Cardinals force deciding fifth game of the NLDS with a 5-4 win over the Braves in the 10th inning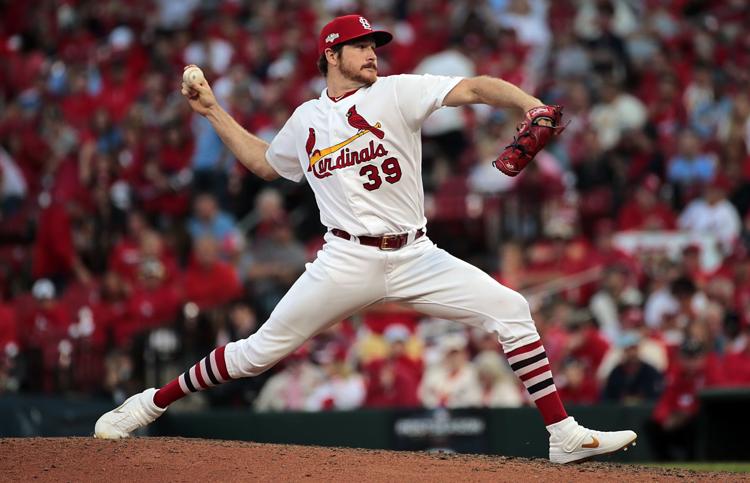 Cardinals force deciding fifth game of the NLDS with a 5-4 win over the Braves in the 10th inning
Atlanta Braves vs St. Louis Cardinals, Game 4 NLDS in St. Louis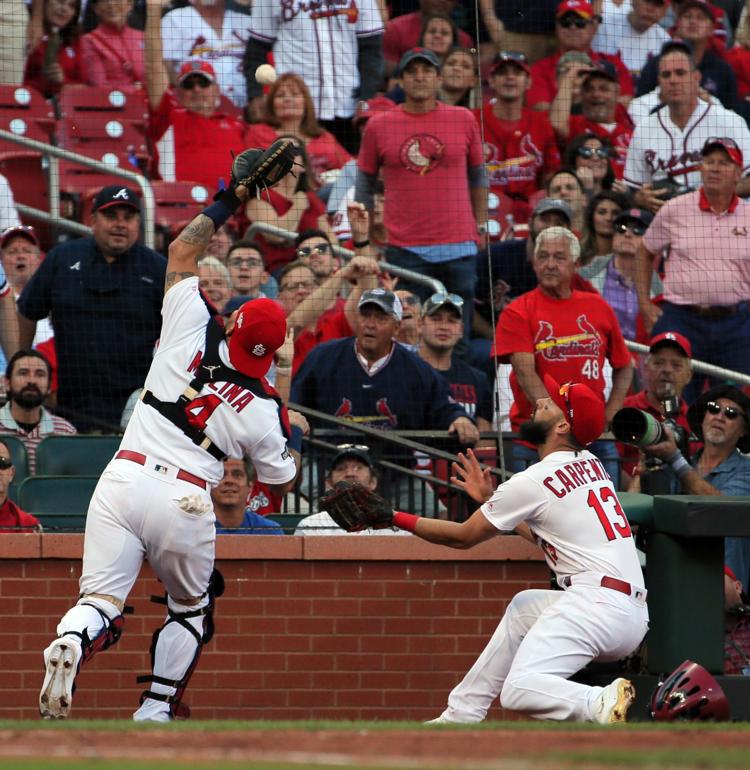 Atlanta Braves vs St. Louis Cardinals, Game 4 NLDS in St. Louis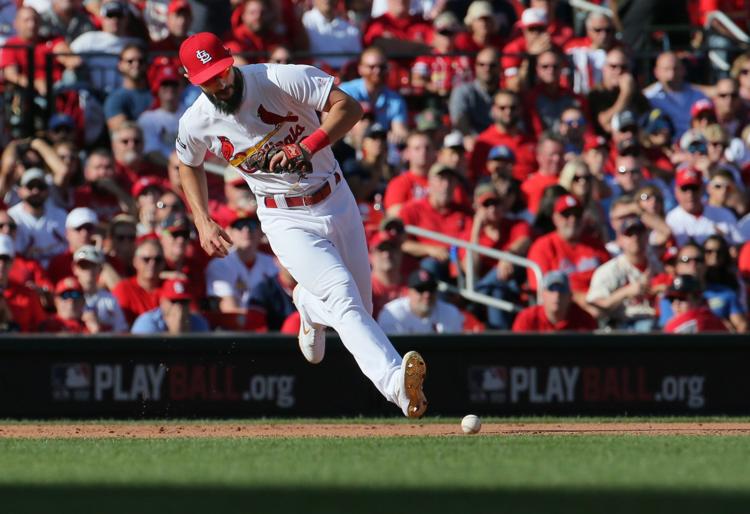 Atlanta Braves vs St. Louis Cardinals, Game 4 NLDS in St. Louis
Atlanta Braves vs St. Louis Cardinals, Game 4 NLDS in St. Louis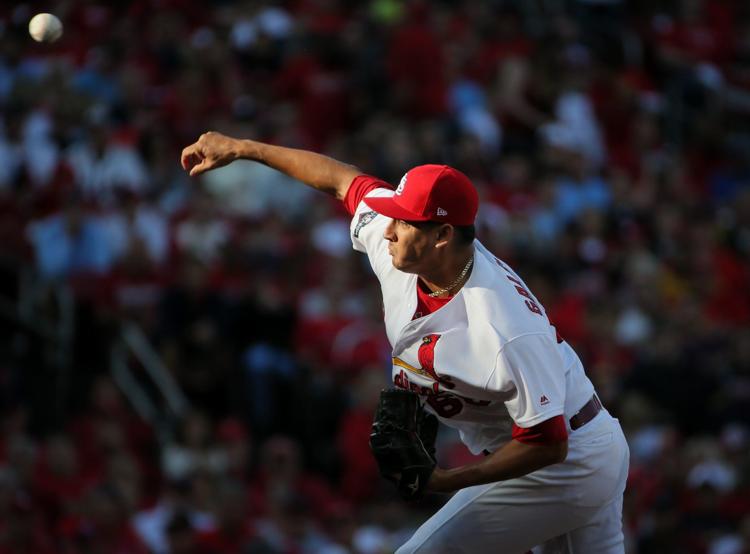 Atlanta Braves vs St. Louis Cardinals, Game 4 NLDS in St. Louis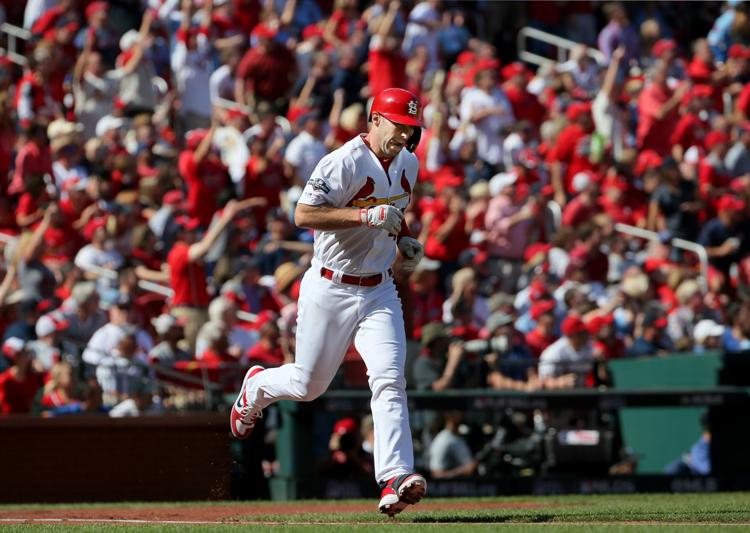 Atlanta Braves vs St. Louis Cardinals, Game 4 NLDS in St. Louis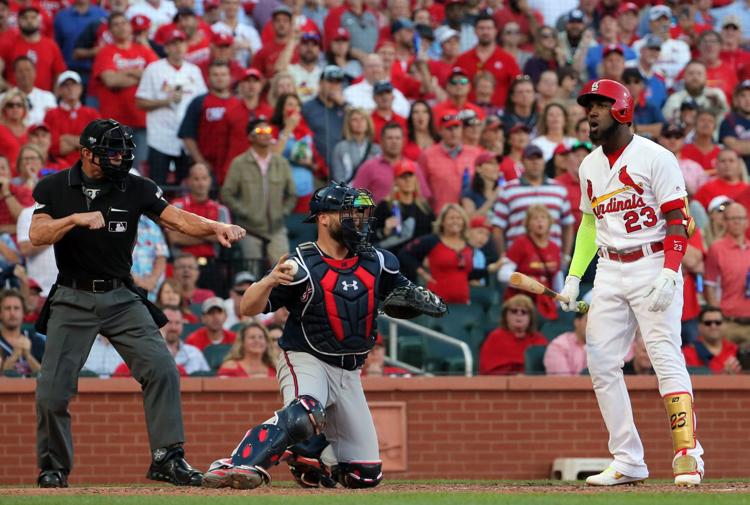 Atlanta Braves vs St. Louis Cardinals, Game 4 NLDS in St. Louis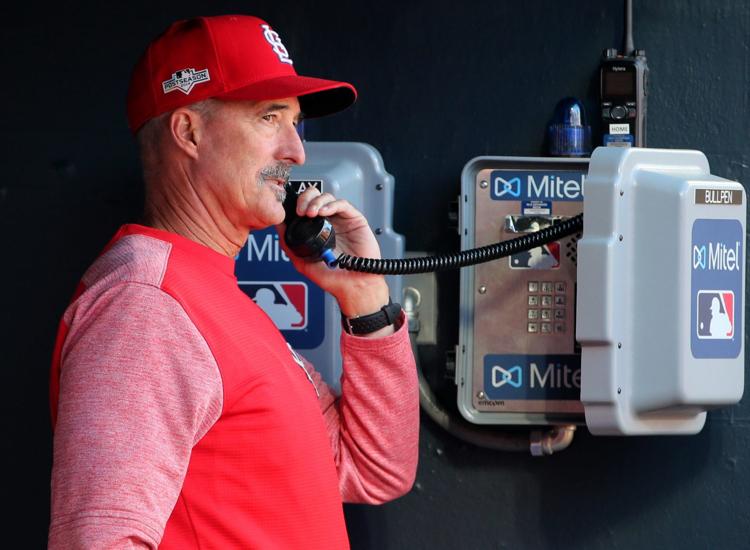 Atlanta Braves vs St. Louis Cardinals, Game 4 NLDS in St. Louis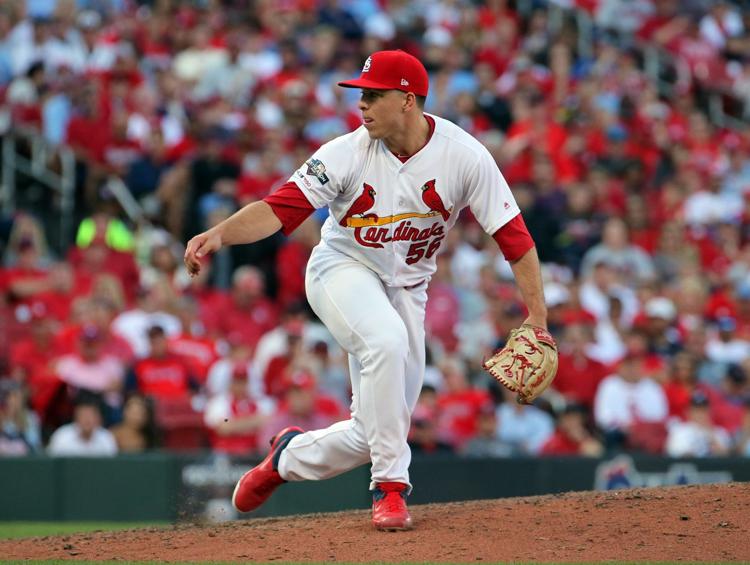 Atlanta Braves vs St. Louis Cardinals, Game 4 NLDS in St. Louis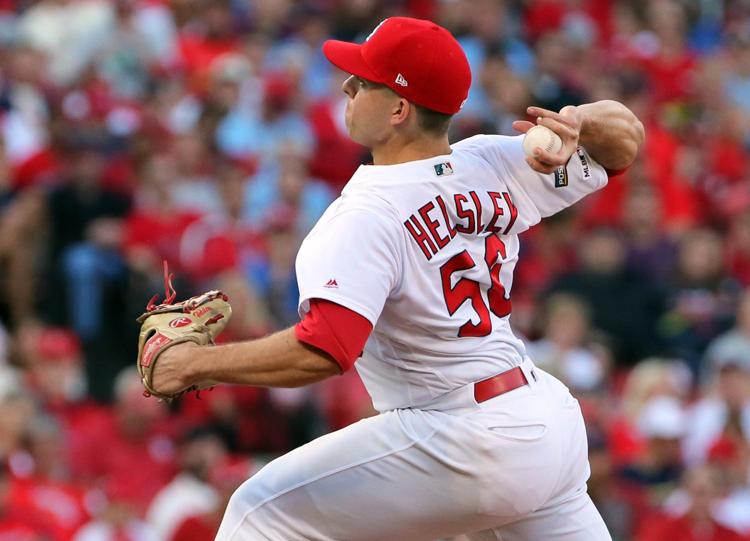 Atlanta Braves vs St. Louis Cardinals, Game 4 NLDS in St. Louis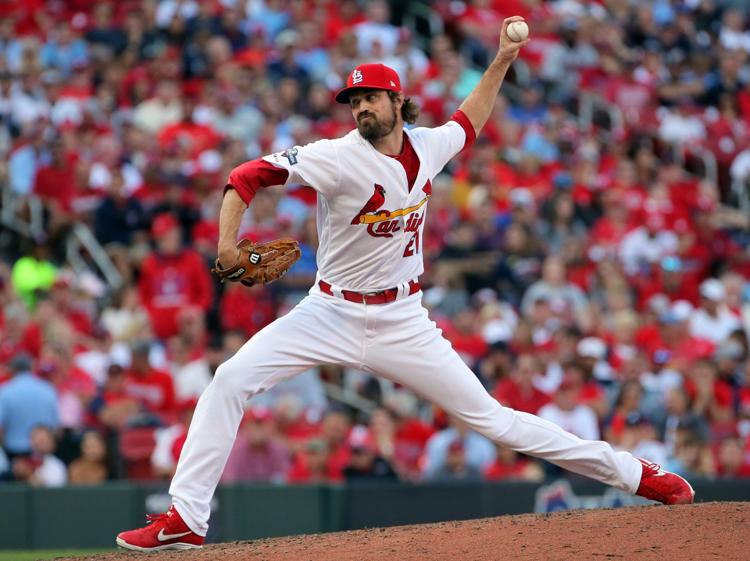 Atlanta Braves vs St. Louis Cardinals, Game 4 NLDS in St. Louis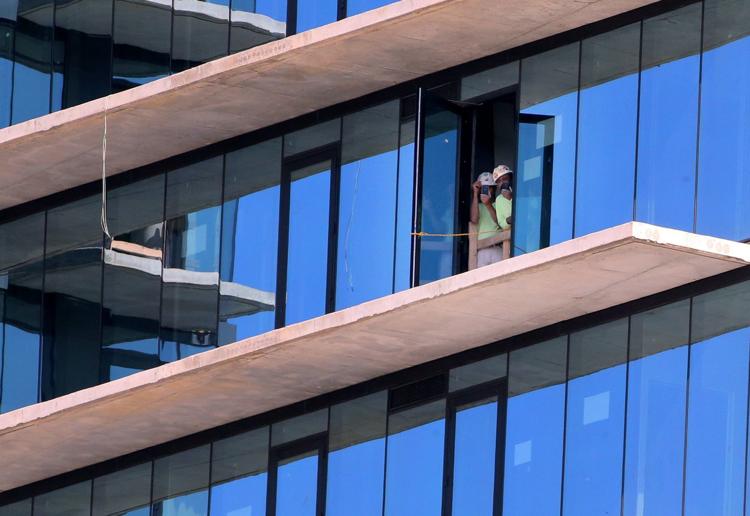 Atlanta Braves vs St. Louis Cardinals, Game 4 NLDS in St. Louis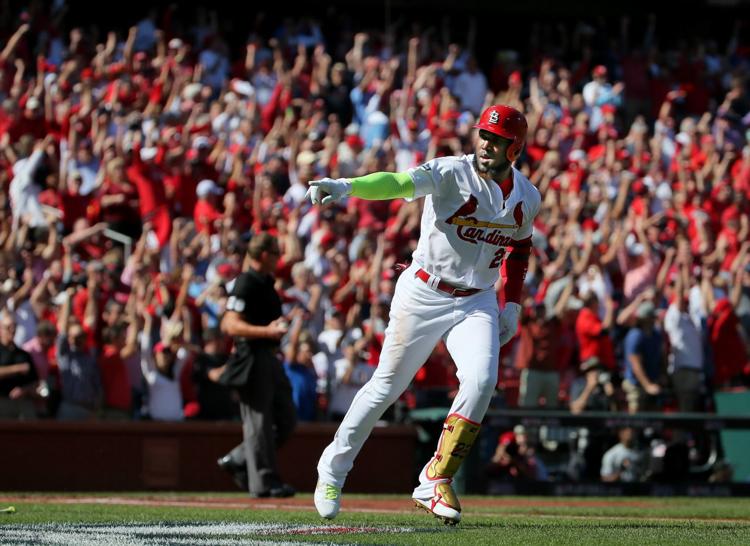 Atlanta Braves vs St. Louis Cardinals, Game 4 NLDS in St. Louis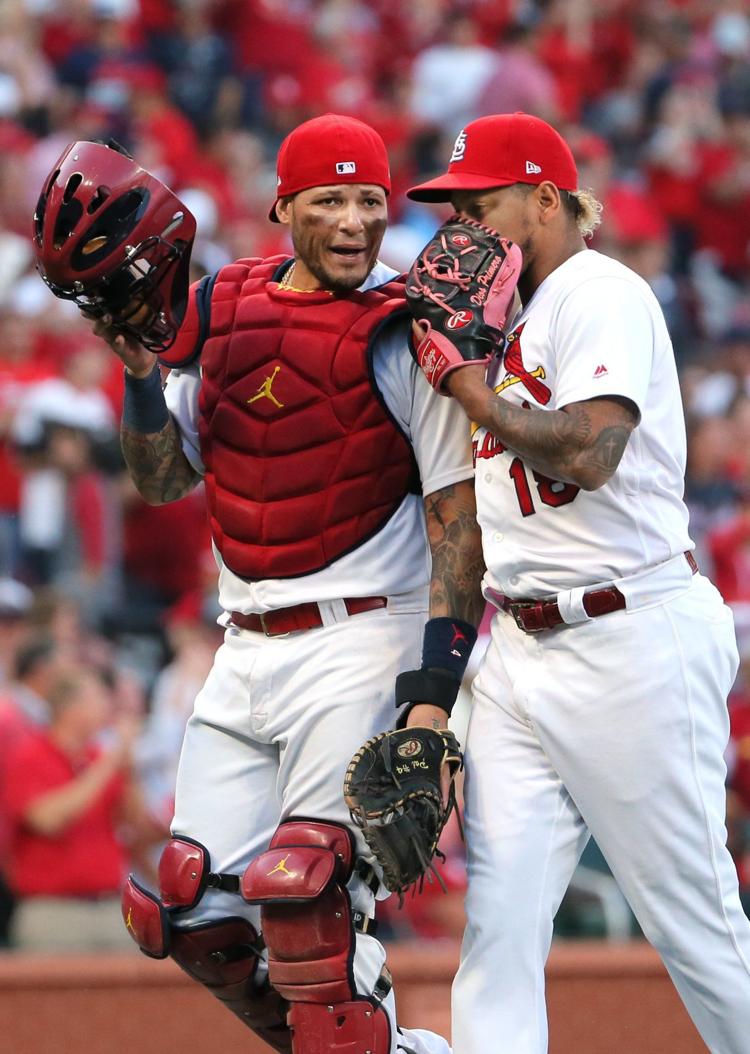 Atlanta Braves vs St. Louis Cardinals, Game 4 NLDS in St. Louis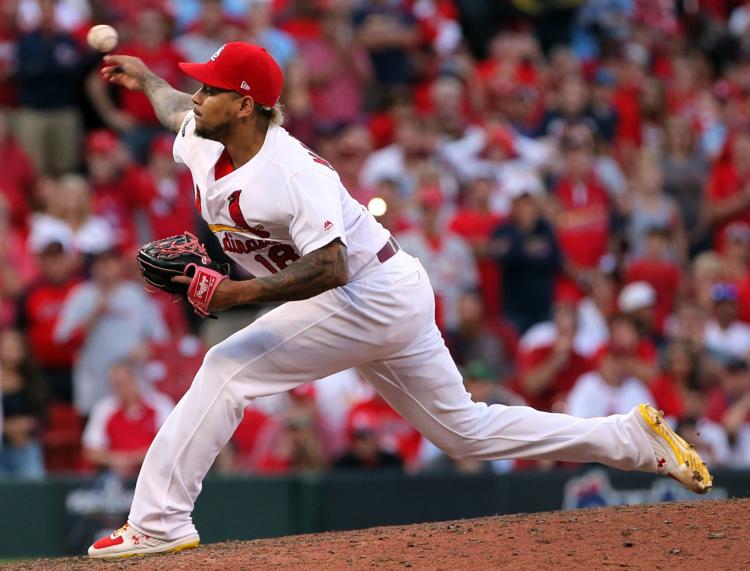 Atlanta Braves vs St. Louis Cardinals, Game 4 NLDS in St. Louis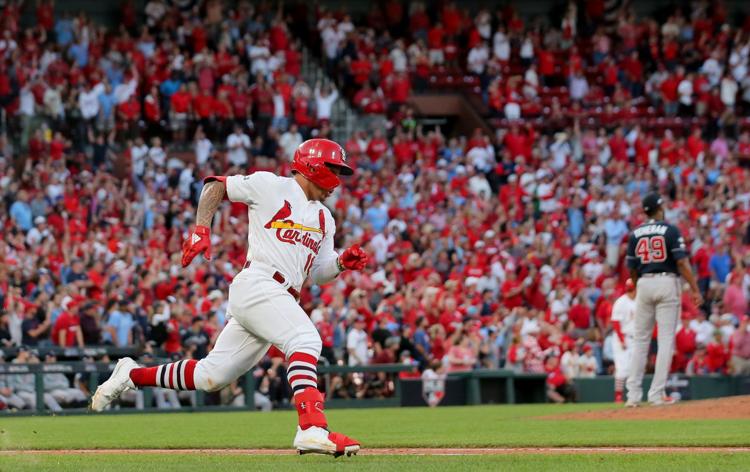 Atlanta Braves vs St. Louis Cardinals, Game 4 NLDS in St. Louis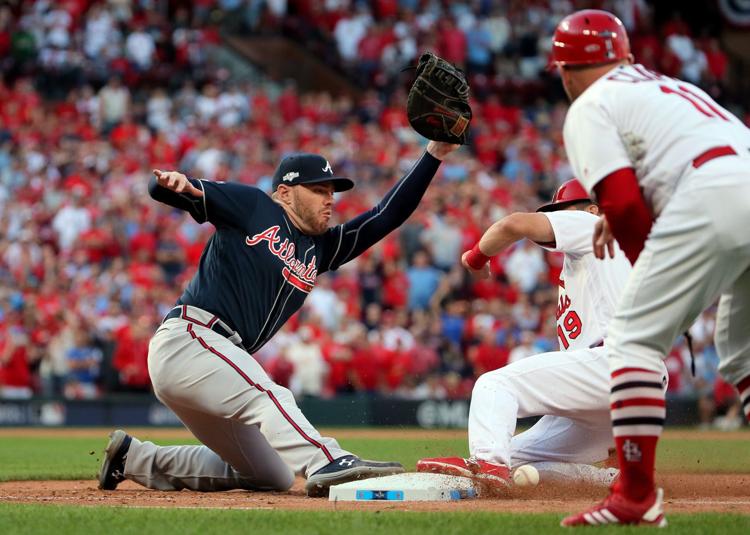 Atlanta Braves vs St. Louis Cardinals, Game 4 NLDS in St. Louis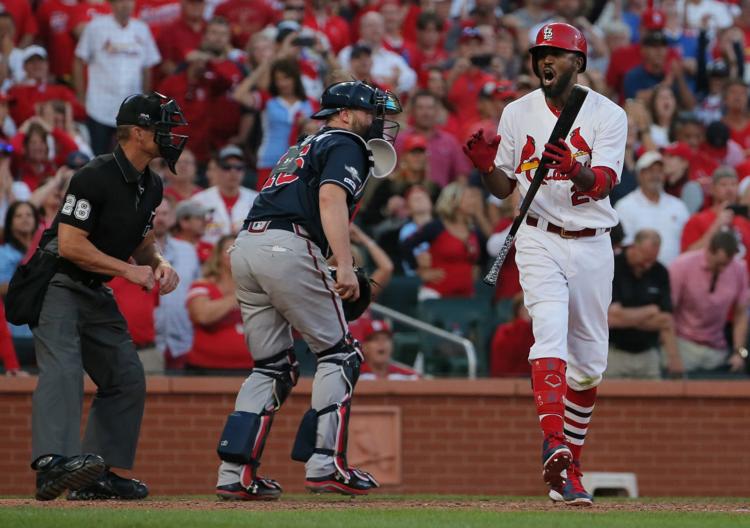 NO headline in galleries