The Bruins were mystified by their Game 7 loss to the Blues and crushed by their failure to clinch the championship in their grasp.
"It's a heartbreaker," Bruin winger Brad Marchand told reporters afterward. "It's tough to describe. They just took our dream, our lifetime dream from us and everything we've worked for our entire lives. Sixty minutes away from that. You can't describe it."
Bruins center Patrice Bergeron, who was limited by a groin muscle injury during the series, could barely speak after the loss.
"It's heartbreaking," he said. "How close we were as a team. We battled. We fought our way back against Toronto, against Columbus also, down 2-1, keep going, kept pushing. Right now. whatever we say now it doesn't matter . . . I'm proud of the guys, the way we competed. Then you look at the result and it's hard to be standing here and answering these questions."
The Bruins ought to contend again next season, but captain Zdeno Chara is 42. Bergeron will be 34 and David Krejci is 32. Salary cap concerns could prompt the Bruins to buy out former Blues captain David Backes and/or trade defenseman Torey Krug.
"We can be proud of what we've done, but we just came up short," Chara said. "Sometimes those downs make you stronger, and I believe this team still has potential to get back to the Final and get it done."
But look at the competition on their side of the league: The Tampa Bay Lighting, a 128-point team last season, is the early favorite among many oddsmakers to win it all next season. (SportsBetting.ag has the Lighting at 8-1, the Bruins and Vegas at 9-1, Toronto at 10-1 and the Blues and Colorado at 12-1 to win the 2020 Cup.)
The Bruins rolled into the showdown with momentum from 5-1 Game 6 victory in St. Louis. They got key puck-moving defenseman Matt Grzelcyk back from his concussion. They were heavy favorites to finish off the Blues and hoist the Stanley Cup in front of their fans.
They came out flying against the Blues and dominated most of the first period. But they couldn't beat goaltender Jordan Binnington with their offensive flurry, they somehow fell behind 2-0 . . . and you know how it went from there.
"You obviously want to get the first one," Krejci told reporters. "But we had lots of good chances in the first period. I thought we outplayed them and they got a lucky one. It was tough to come back."
That lucky one was a textbook Blues goal, Ryan O'Reilly's redirection from the high slot.
"They did a good job on the first goal," Bruins coach Bruce Cassidy said during his postgame news conference "They knocked us off the puck twice. They get it low to high . .. that was their game. They got a high tip. They got a fortunate kind of bounce there, but they worked for it."
The second goal, Alex Pietrangelo's walk-in in the waning seconds of the first period, was on Marchand. Late in a shift he missed a check in the neutral zone, then he left the ice on line change as Pietrangelo jumped into the vacuum his departure created.
"The second one, we just didn't manage the puck," Cassidy said. "We kind of missed an assignment and they made a play, a nice play, Pietrangelo."
Once they were up 2-0, the Blues played smart. They got the puck deep into the Boston zone at every opportunity. Rather than pinch in aggressively to sustain offensive zone pressure, Blues defensemen limited their risk and clogged up the neutral zone instead.
"It was a different game," Bruins goalie Tuukka Rask said. "They didn't have any power plays, you know … they were very opportunistic, I guess. You know then there's not a whole lot there, and they capitalize on every shot. It seemed like their game plan was not to shoot the puck, but just to dump it in and wait for mistakes, which they did. So that was probably different."
The Blues became sturdier in their own zone, too, preventing the Bruins from continuing their first-period push.
"I don't think we played the proper way to generate offense considering the way their goaltender played in the first period," Cassidy observed. "You're going to have to get some screens and second chances. I don't think we did enough of that in the second period to give us some life unfortunately."
Binnington needed to make one tremendous save in the third period -- which he did -- and the Blues then put the game out of their reach.
Here is what folks have been writing about the Cup Final:
Matt Kalman, NHL.com: "Even when Grzelcyk was in the lineup and the Bruins were at full strength, they had to withstand a beating every game from the Blues, who were willing to hit on every shift and sold out on every forecheck. That clearly wore down Boston, which was at a size disadvantage against St. Louis, which also was able to wear out the San Jose Sharks in the Western Conference Final. There's a reason the Blues defeated the Sharks in six games, the Dallas Stars in seven games in the second round and the Winnipeg Jets in six games in the first round. They were built to win long series, and the Bruins were not built to do the same against a team like the Blues."
Greg Wyshynski, ESPN.com: "If there's anything that defined the Blues in their successful quest for the Stanley Cup, it was their uncanny ability to move beyond adversity. Devastating losses were quickly followed by victories. For example, the consecutive losses in the series against Winnipeg and Dallas that were followed by consecutive victories to close out those matchups. Calamitous moments were overcome through obliviscence. Such as that undetected hand pass that led to a San Jose Sharks win in Game 3 of the Western Conference final, then led to three straight St. Louis wins to advance to the Stanley Cup Final . . . The Blues experienced deflating moments such as the devastating losses in Game 3, the first Stanley Cup Final home game in franchise history since 1970, and Game 6, when they had a chance to win the Cup in front of those starved fans. They followed each with a win, including in Game 7."
Jared Clinton, The Hockey News: "Who knows if the Blues even get the opportunity to win the Stanley Cup in seven games if they don't stop the Bruins from taking a 3-1 series lead. The game prior, St. Louis was blown out 7-2 by Boston and the Blues had yet to really assert themselves in the series. They did just that in Game 4, however. O'Reilly scored to put the Blues ahead less than one minute into the outing, and after the teams traded goals and the Bruins tied it up with a shorthanded marker in the second, O'Reilly notched his second of the game midway through the third to put St. Louis ahead for good. It was an incredible effort, and one that set the stage for the eventual Stanley Cup victory nine days later."
Alex Prewitt, SI.com: "The early rounds of the playoffs belonged to winger Jaden Schwartz, whose three-goal performance in Game 5 against the Sharks was commemorated when he awoke to find a pile of hats left by neighbors outside the front door of his St. Louis condo. But no player dominated Boston more than O'Reilly, the Conn Smythe Trophy recipient with nine Cup final points, including goals in the final four games. Wielding his singular fish-hook stick blade, the grizzly, cerebral 28-year-old was a menace on both ends, whether hanging onto the puck for long offensive zone shifts or retrieving Bruins dump-ins with the smoothness of a veteran blueliner. All while battling a cracked rib. Still, heroes emerged from many sources. There was defenseman Carl Gunnarsson, crossing paths with (coach Craig) Berube in the bathroom prior to overtime of Game 2 and calling his shot. There was Massachusetts native Zach Sanford, not only capably replacing suspended forward Oskar Sundqvist in Game 3 but registering four points against his favorite childhood team over the remainder of the series, including a goal in Game 7. And, please, big ups for a defensive corps led by the shutdown pair of Jay Bouwmeester and Colton Parayko, which limited Boston's five highest-scoring forwards to one even-strength point entering Game 6. As predicted, Bouwmeester received the Cup first from Pietrangelo, ending a personal wait that lasted nearly as long as his franchise's (1,259 combined regular-season and playoff games). Alex Steen came next, if nothing else to appreciate the sacrifice of an alternate captain accepting a lesser role as a fourth-liner, and on it went. Before long it was Parayko's turn, another worthy Conn Smythe candidate given how well he neutralized offensive threats (Blake Wheeler, Tyler Seguin, Logan Couture, to name several) throughout the spring. As such, perhaps in acknowledgment of mutual greatness, Parayko would hand off the trophy to its next recipient while screaming above the din, 'You're an absolute savage!' And, finally, Jordan Binnington freaked out."
MEGAPHONE
"It's hard to find words. It's not easy. I'm sure everyone pictured it differently. We believed that it was there for us. That's sport. You have to take those and move on."
• Zdeno Chara, after losing the Cup Final.
Stanley Cup in St. Louis after Blues win championship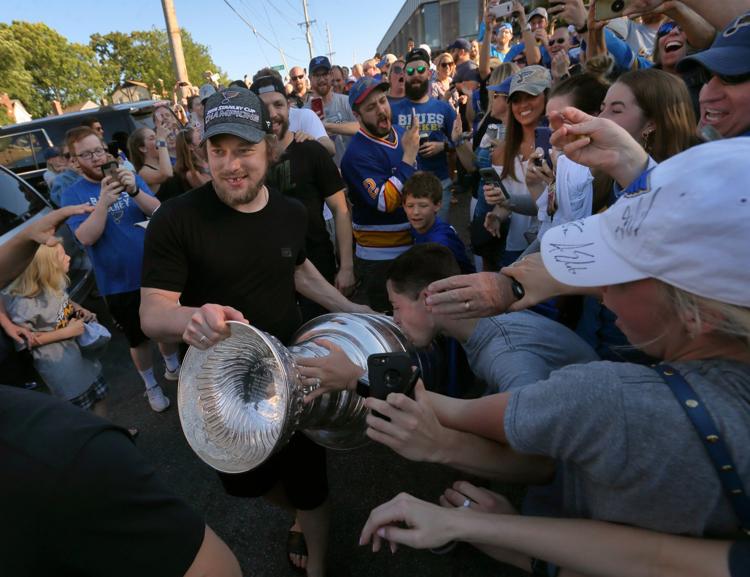 Stanley Cup in St. Louis after Blues win championship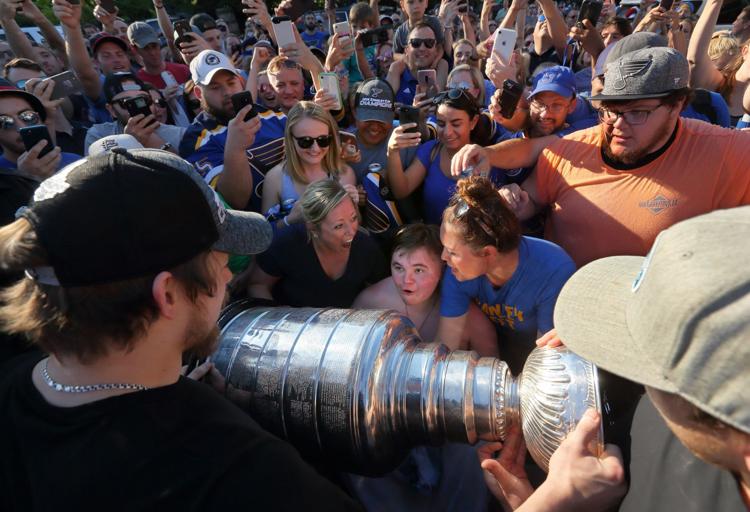 Stanley Cup in St. Louis after Blues win championship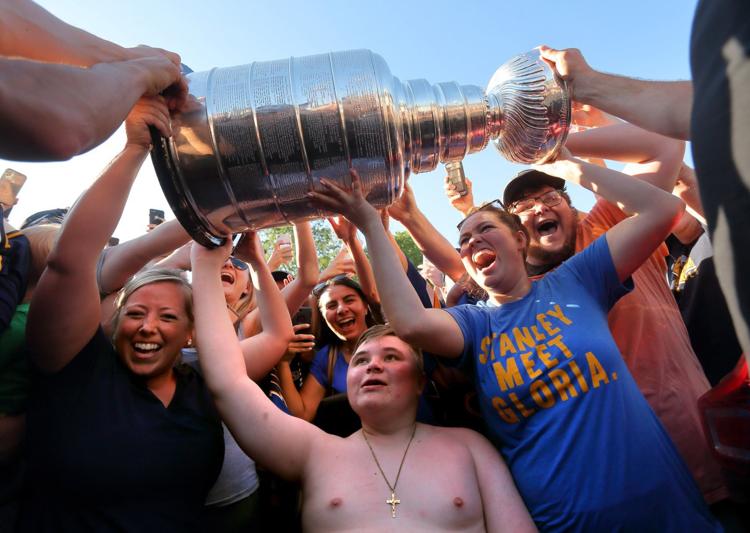 Blues celebrate at O.B. Clark's as fans celebrate with them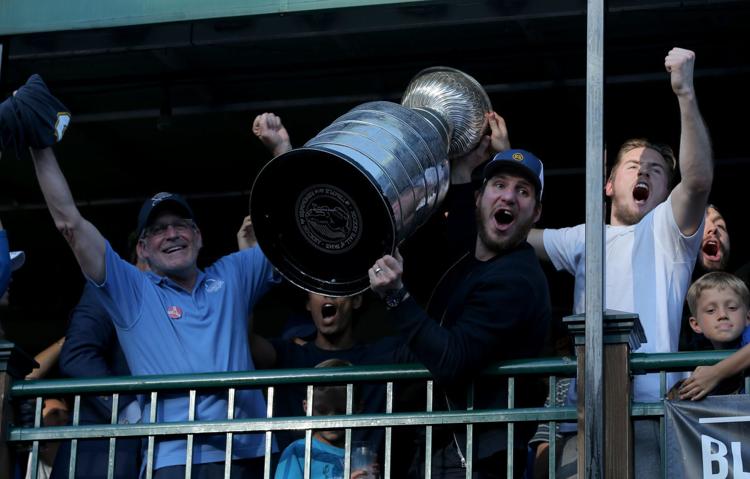 Blues celebrate at O.B. Clark's as fans celebrate with them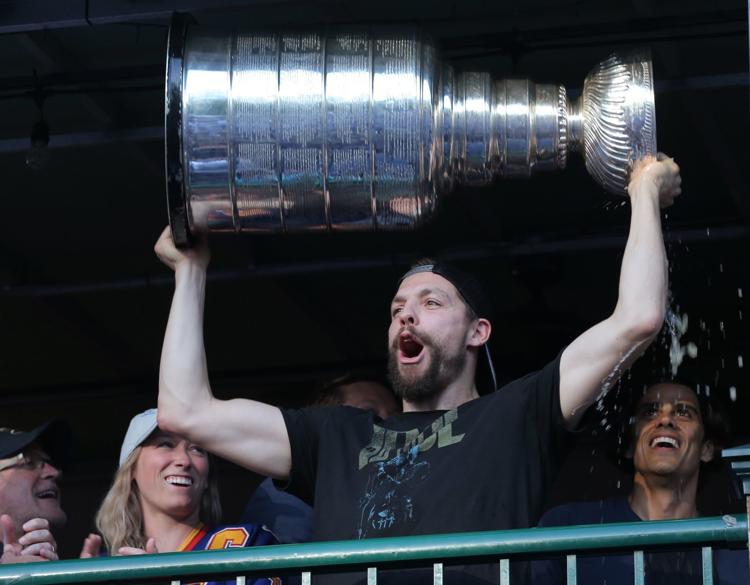 Blues celebrate at O.B. Clark's as fans celebrate with them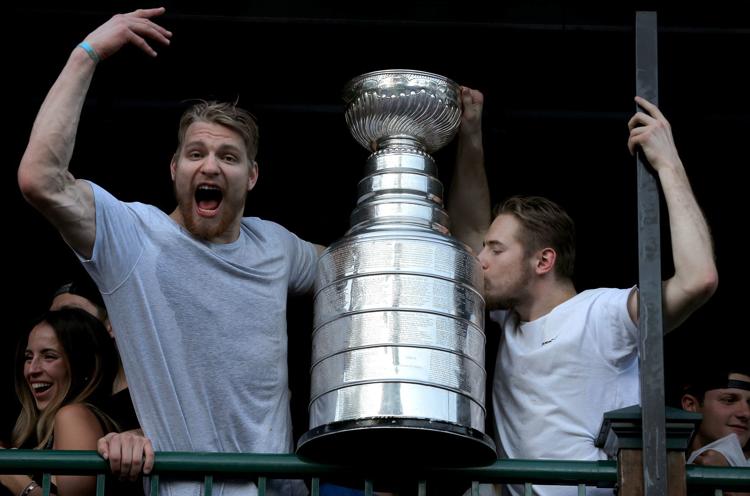 Blues celebrate at O.B. Clark's as fans celebrate with them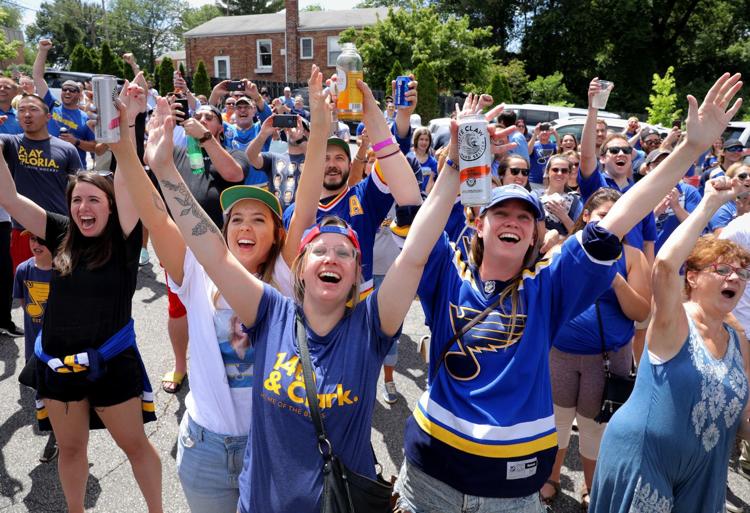 Blues celebrate at O.B. Clark's as fans celebrate with them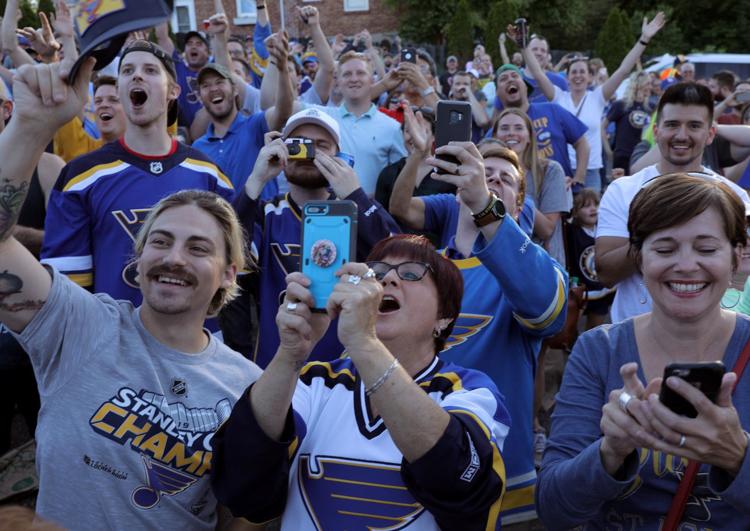 Blues celebrate at O.B. Clark's as fans celebrate with them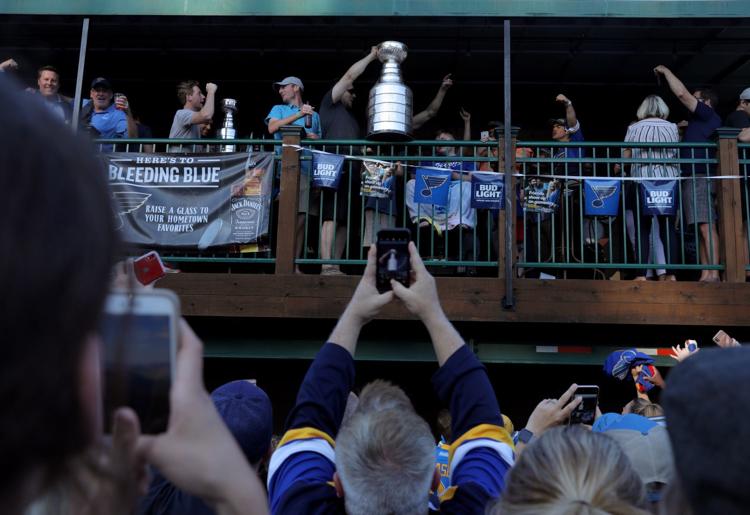 Stanley Cup in St. Louis after Blues win championship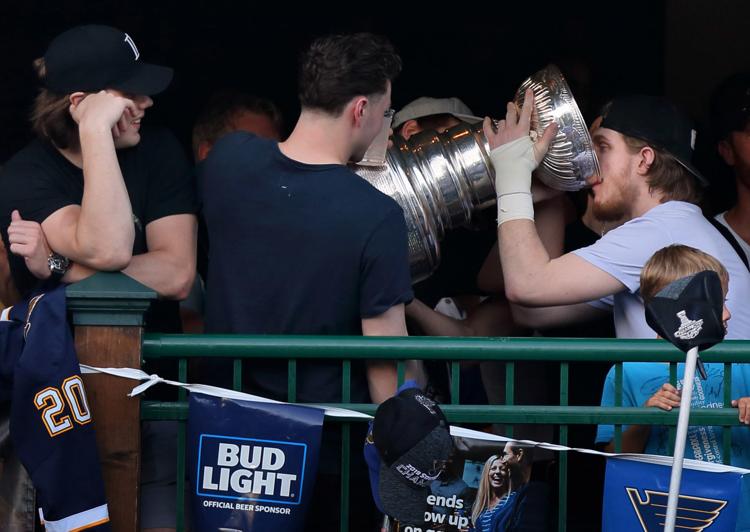 Stanley Cup in St. Louis after Blues win championship
Blues celebrate at O.B. Clark's as fans celebrate with them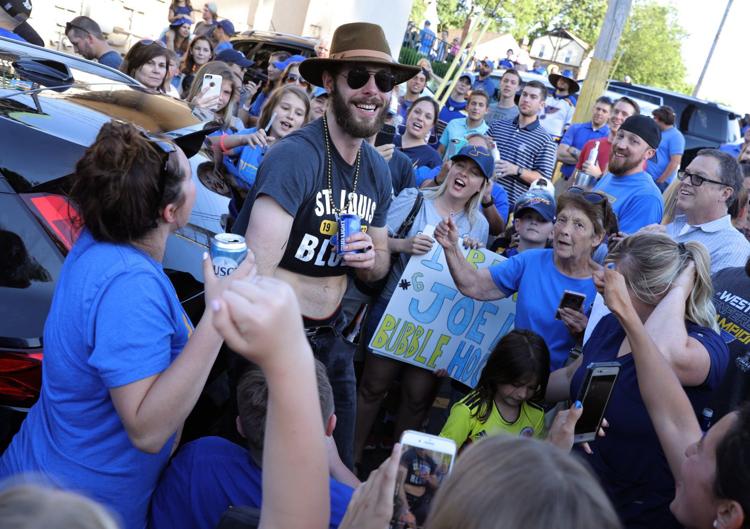 Blues celebrate at O.B. Clark's as fans celebrate with them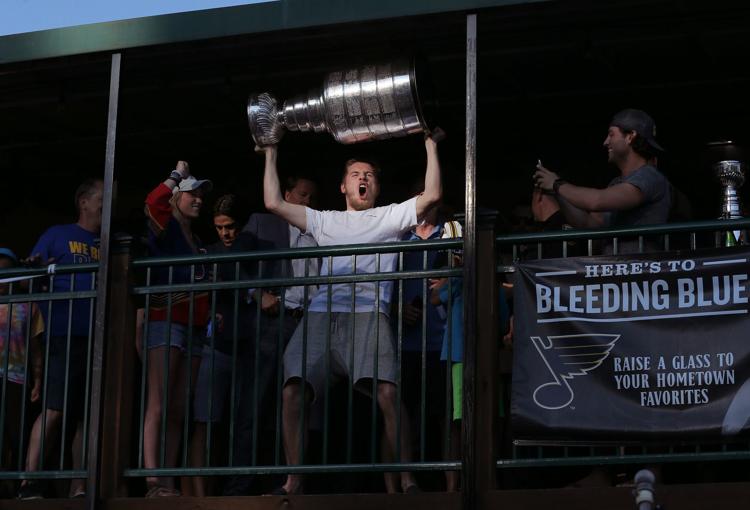 Blues celebrate at O.B. Clark's as fans celebrate with them
Stanley Cup in St. Louis after Blues win championship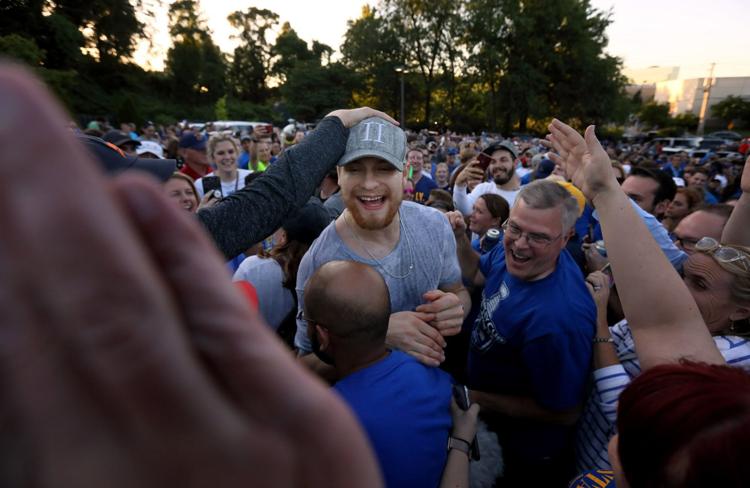 Stanley Cup in St. Louis after Blues win championship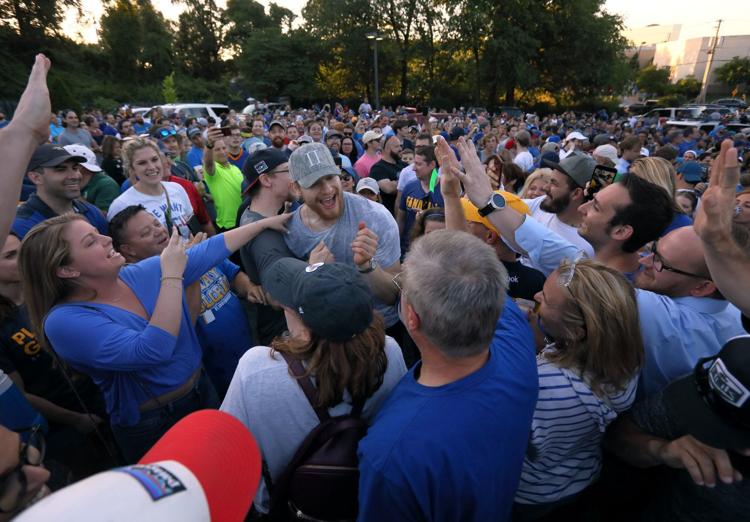 Stanley Cup in St. Louis after Blues win championship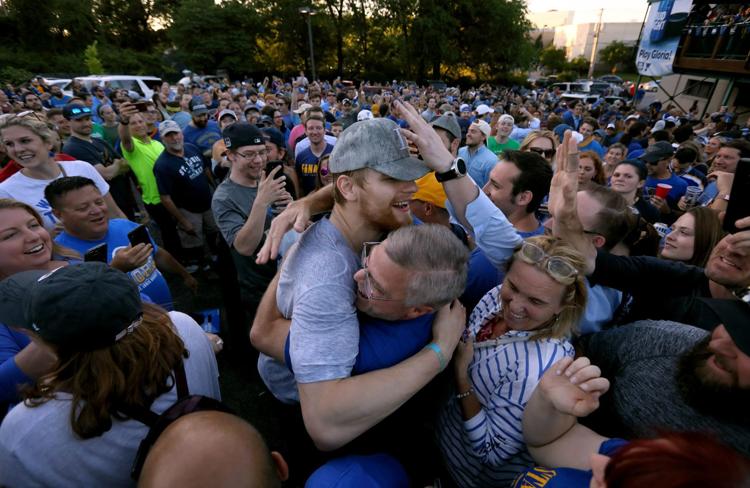 Stanley Cup in St. Louis after Blues win championship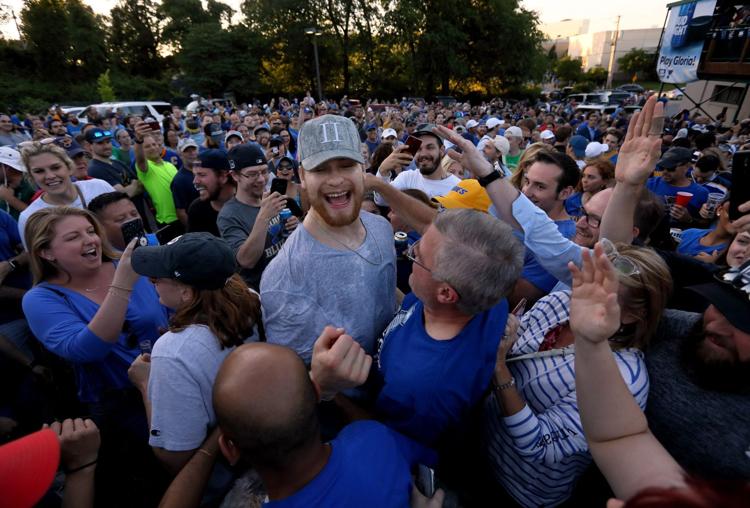 Stanley Cup in St. Louis after Blues win championship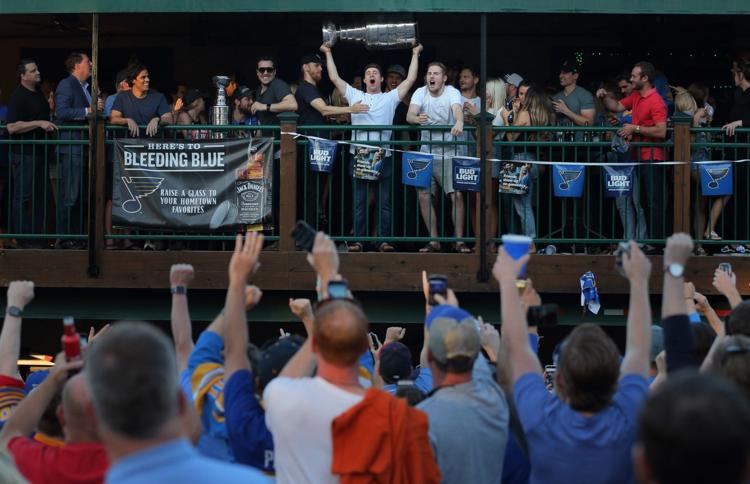 Stanley Cup in St. Louis after Blues win championship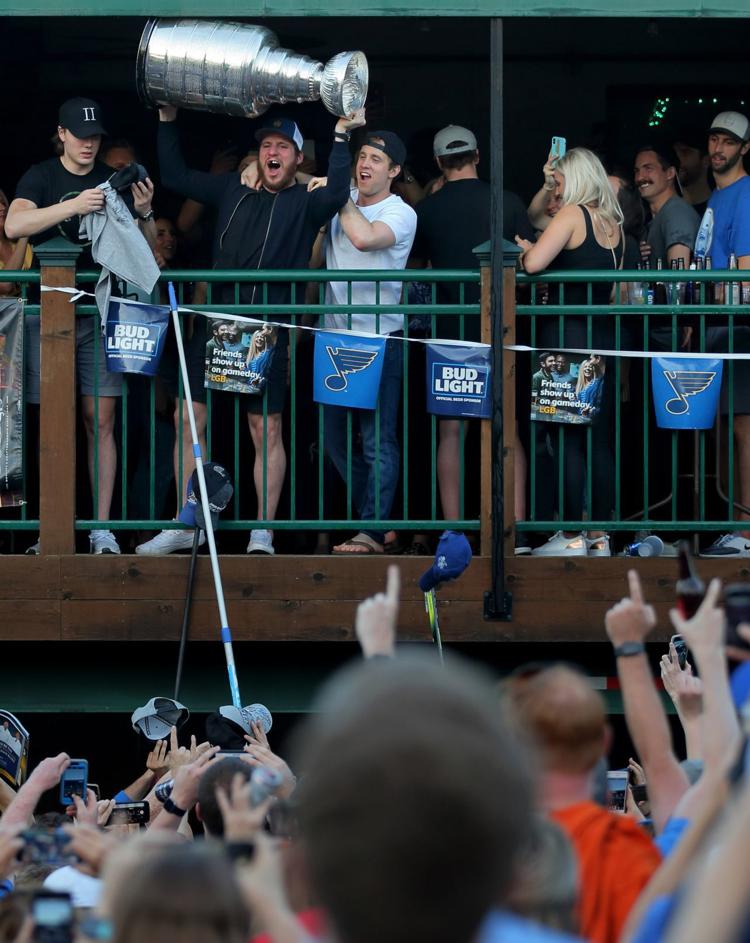 Stanley Cup in St. Louis after Blues win championship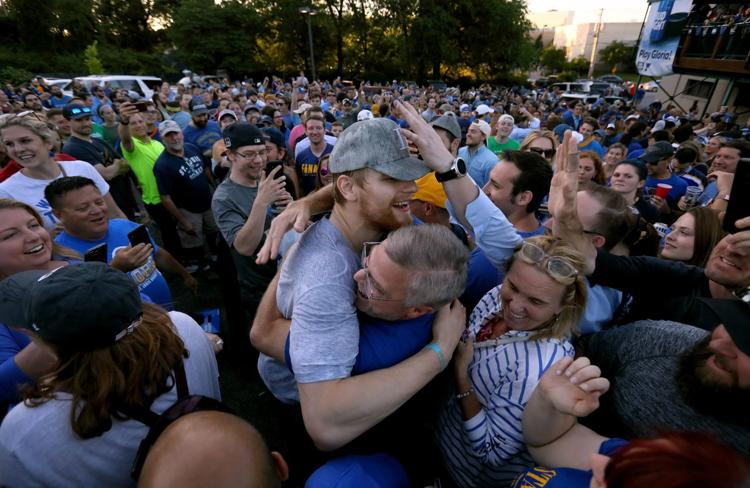 Stanley Cup in St. Louis after Blues win championship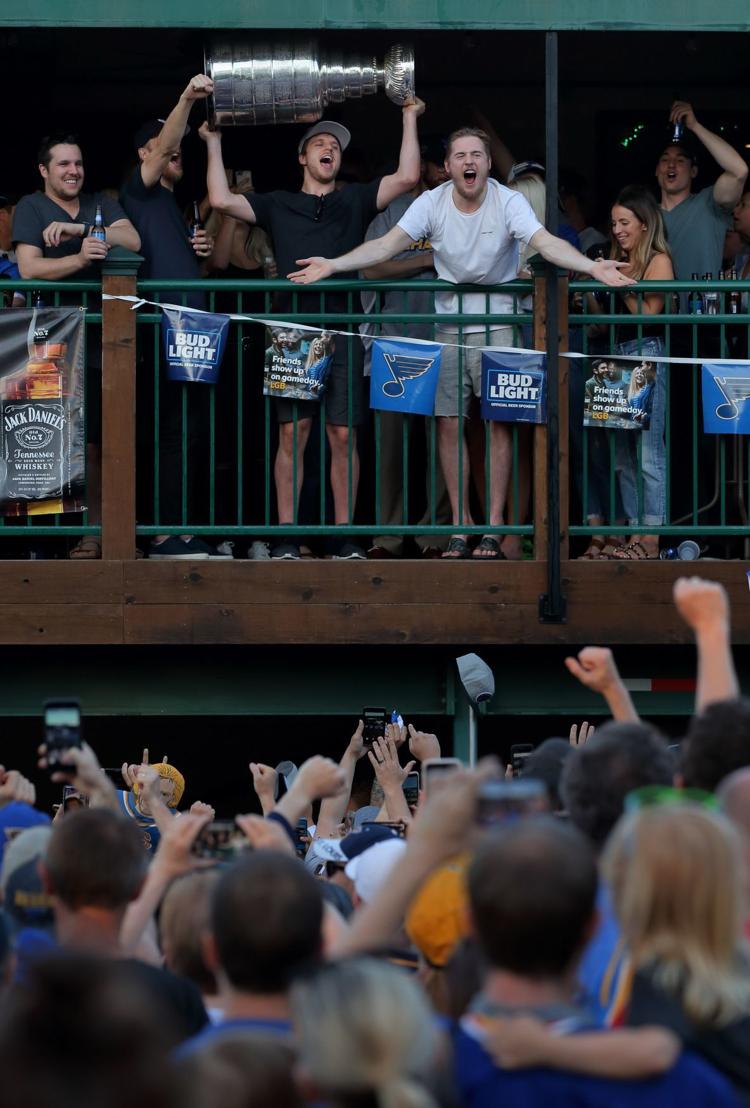 Stanley Cup in St. Louis after Blues win championship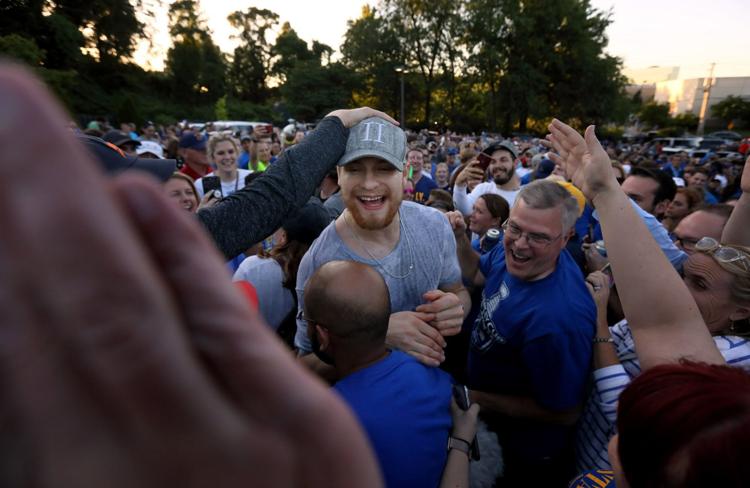 Stanley Cup in St. Louis after Blues win championship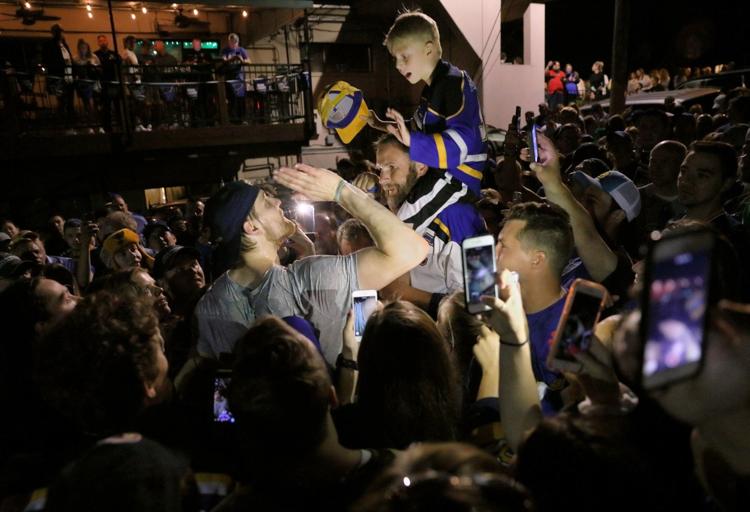 Stanley Cup in St. Louis after Blues win championship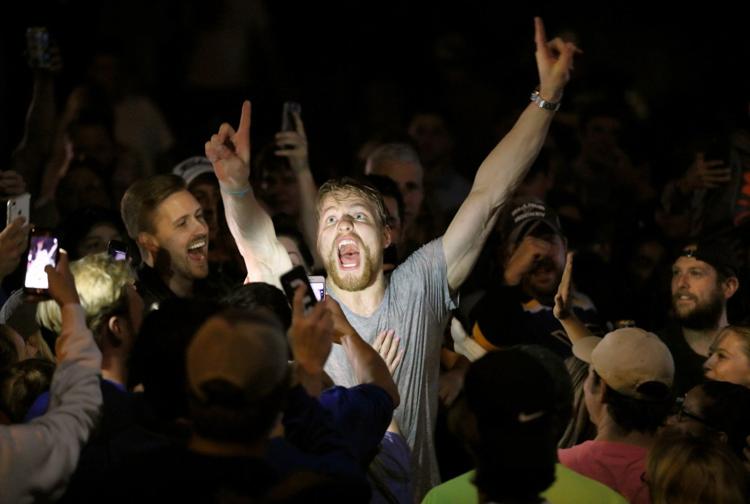 Tattooing worthy of the trophy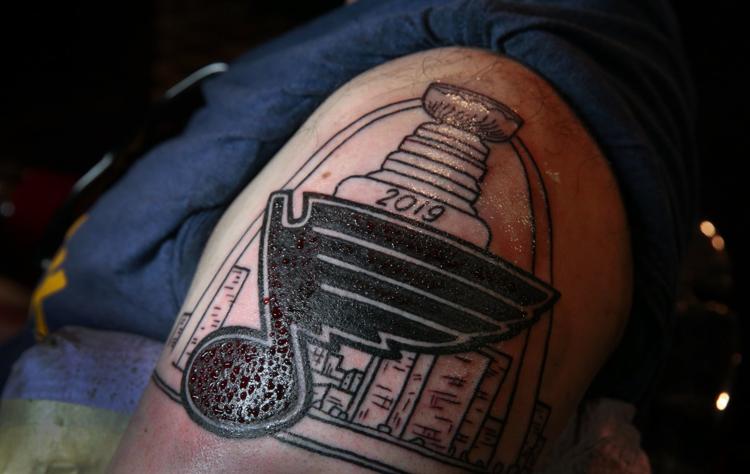 Tattooing worthy of the trophy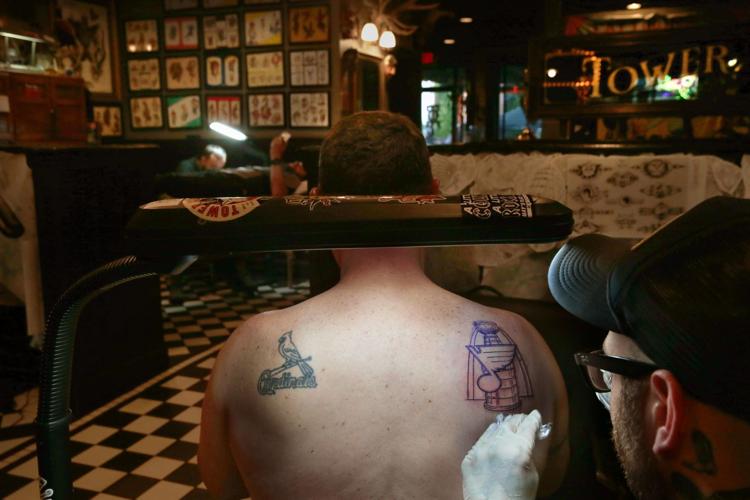 Tattooing worthy of the trophy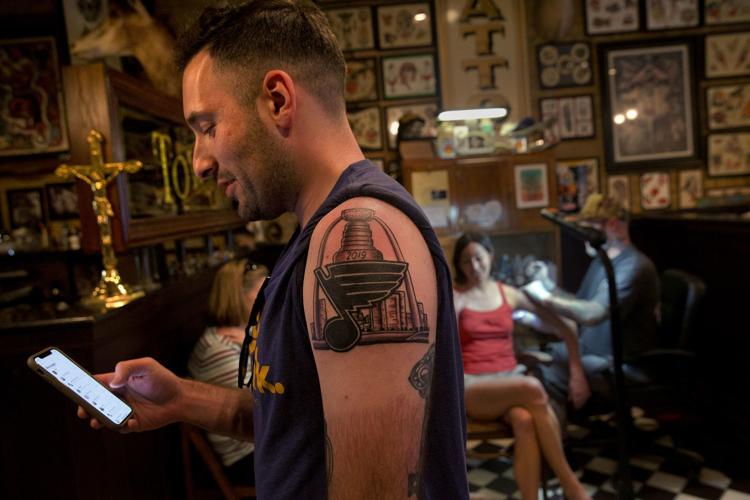 Tattooing worthy of the trophy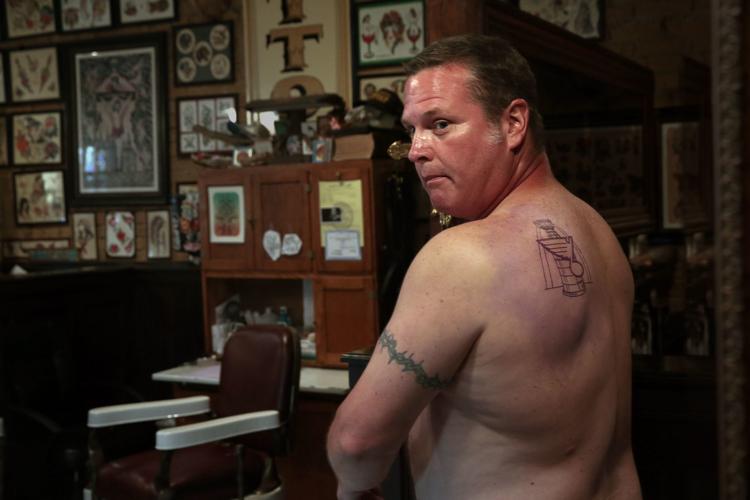 Tattooing worthy of the trophy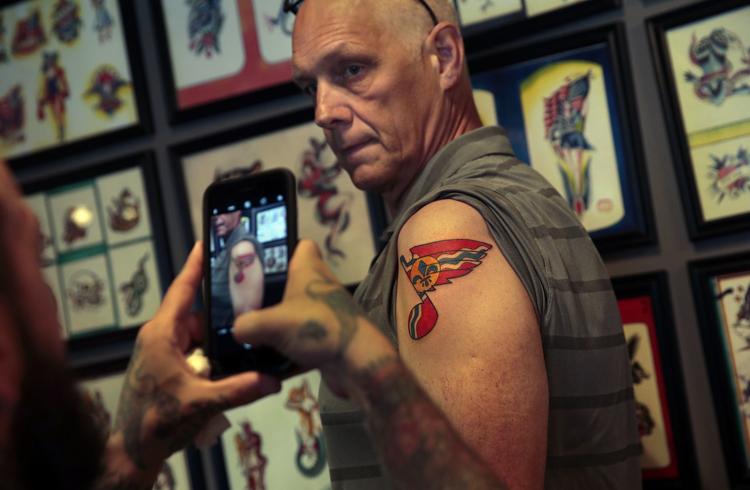 Tattooing worthy of the trophy