This is why we watch sports. You never know what can happen. Sometimes amazing things occur, things nobody could have predicted, things that make no sense at all when you step back and think about it.
Sometimes a team comes out of nowhere to win a Stanley Cup. And sometimes the unbelievable breakthrough generates one great story line after another while releasing decades-long frustration.
This Blues season will stand out as one of the more remarkable Cup championships of them all. In fact, these Blues will rank among the greatest stories in all of sports forever and ever.
Outside of Boston and its proud fan base, did anybody want to see the Bruins win? No offense, but that's just a great team.
The Blues became a great months-long adventure. The story was so good that it demanded a happy ending . . . and so here we are. St. Louis is preparing for a parade that will surely seem surreal for diehard hockey fans.
Here is what folks were writing about this triumph:
Frank Seravelli, TSN.com: "Pick a category and the deck was stacked against the St. Louis Blues in Game 7. The Boston Bruins had the edge in experience, scoring depth, and the best goalie in the playoffs at the other end of the home team's ice. Did they look nervous? Jordan Binnington and the Blues didn't blink. Not for one second. Now the nickname given to him in the AHL – Jordan 'Winnington' – has a whole new ring to it. Literally. Binnington was nearly flawless in a 4-1 victory over the Bruins as he became the first rookie netminder to win all 16 games to hoist hockey's ultimate prize. The Blues' fourth goalie back in training camp, the one who hadn't made an NHL start prior to January, helped wipe away 52 years of frustration in one wild night as the Blues knocked off the Bruins in Game 7 Wednesday night to claim their first Stanley Cup in franchise history."
Ken Campbell, The Hockey News: "In the end, Ryan O'Reilly kind of talked his way into all of this. If he doesn't talk about falling 'out of love' with the game when the Buffalo Sabres are cleaning out their lockers last season, perhaps he doesn't get dealt to the St. Louis Blues and none of this happens. O'Reilly had a lot to say after his trade and almost all of it came true Wednesday night when the Blues shocked the world and defeated the Boston Bruins 4-1 in Game 7 to win their first Stanley Cup in franchise history. And because he backed it up with his play, O'Reilly was named Conn Smythe Trophy winner as playoff MVP. To wit, in his first conversation with Blues GM Doug Armstrong after the trade: 'Let's go win a Stanley Cup.' Later that summer at the annual BioSteel camp in Toronto: 'A Stanley Cup is possible. It's not going to be easy, but it's definitely possible.' The day before Game 7 of the final: 'I know this has to be the best game of my life.' The man who couldn't win for losing before this season – heck, even for the first half of the season – hit the trifecta. Losing isn't following Ryan O'Reilly around anymore. When Armstrong acquired O'Reilly July 1, and swallowed hard having to pay him a $5-million signing bonus, he said he was never concerned about the O'Reilly comments. Armstrong had already had talks with Buffalo GM Jason Botterill about a deal, then the two spoke during the free agency courting period. After Armstrong and the Blues didn't even get an audience with John Tavares, Armstrong signed David Perron and Tyler Bozak in free agency and circled back on O'Reilly."
Chris Johnston, Sportsnet: "No franchise had ever waited longer than the 52 years it took them to win their first Cup — seven longer than Los Angeles needed before its first championship in 2012. That it came in this most unlikely of ways, at the end of a year where St. Louis was in last place on Jan. 3, is a testament to staying the course. There was a coaching change on Nov. 19, but management resisted the temptation to start unloading foundational pieces. Doug Armstrong bought his players time to find the best version of themselves. Time to become an organized, conscientious, heavy band of brothers that couldn't be contained along the walls or on the forecheck. Time to discover that Binnington was a diamond in the rough, buried right under their noses  . . . The Blues reeled off three victories in the last four games after falling behind Boston 2-1 in the Cup Final, mounting a comeback similar to the one they had against San Jose in a Western Conference Final that saw a Sharks overtime goal stand despite a missed hand pass. They survived a nail-biting, double-overtime Game 7 against Dallas — not to mention a 3-2 series deficit in the second round — and rallied to beat Winnipeg with a three-goal third period at Bell MTS Place in Game 5 of a tied opening round series. Too many close calls to count."
Joan Niesen, SI.com: "They should never have been here, these Blues, who swung big in free agency over the summer and then sputtered in the fall. But that unlikely trajectory was familiar for so many people instrumental to the chase: Binnington, who was the fifth-string goalie in the organization when the season started, or Pat Maroon, the hometown kid who ended up signing for less money late in free agency proceedings. Then there's Laila Anderson, the 11-year-old with hemophagocytic lymphohistiocystosis, a rare immune disorder, who also happens to be a Blues superfan. She wasn't able to leave the house throughout most of her beloved team's run in the second half of this season, only to be permitted to start attending home games during the Western Conference Final, when the Blues defeated the Sharks in six games. On Tuesday, Laila learned doctors had cleared her to fly to Boston at the Blues' invitation, and barely 24 hours later, her favorite player, Colton Parayko, lowered the Cup for her to kiss. Throw the Vegas odds out the window. Math doesn't do this justice. Math says a team in the NHL's cellar halfway through the season shouldn't be playing in June, and superstition says the Blues are never allowed to compete this long. They hadn't made the Stanley Cup Final since 1970, hadn't even won a finals game until June 3. They'd been good, great sometimes, and always choked—but this year's team flipped the script. This year's team was very bad, on pace to be one of the worst in franchise history, and instead of coasting into the postseason as so many past iterations have, it clawed. St. Louis went 24-6-4 from Jan. 23 until the end of the regular season, and Binnington posted six shutouts over that span. It continued to dominate—especially on the road—in the playoffs, tuning out amped up crowds from Winnipeg to Dallas to San Jose to Boston, finally, where it put the final stamp on a 10–3 road postseason record. Back in St. Louis, rain poured on the fans at Busch Stadium, fans who couldn't have cared less what the Cardinals were doing down south, fans who screamed and danced and couldn't discern the downpour from their tears."
Nick Cotsonika, NHL.com: "The dream had been passed down from generation to generation for more than half a century, since the St. Louis Blues entered the NHL in 1967. Finally, it came true. The Blues won the Stanley Cup for the first time, defeating the Boston Bruins 4-1 in Game 7 of the Cup Final at TD Garden on Wednesday, climbing all the way from last in the NHL on Jan. 3. Forward Pat Maroon grew up in the St. Louis suburbs, playing hockey in the basement with his brothers and buddies, punching holes in the walls, imagining something like this. He signed with the Blues as a free agent July 9, taking less money than he could have gotten elsewhere to play for his hometown team and be with his son, Anthony, 10. Now here they were together with the Cup amid the celebration. 'Don't touch it!' Pat's fiancee, Francesca Vangel, told Anthony. 'You'll never win it!' 'Kiss it!' Pat told Anthony. Pat lowered the Cup to Anthony's lips. Forget superstition. 'You've got to kiss it!' Anthony said. Priceless."
MEGAPHONE
"Man, (expletive) everyone. You just got to believe in yourself and work hard and just keep believing. I work pretty hard. Obviously, the group was incredible, we meshed well, and everyone was playing hard for each other, so I'm really happy with where I'm at right now."
• Blues goaltender Jordan Binnington, amid his team's celebration.
Game 7 Stanley Cup Final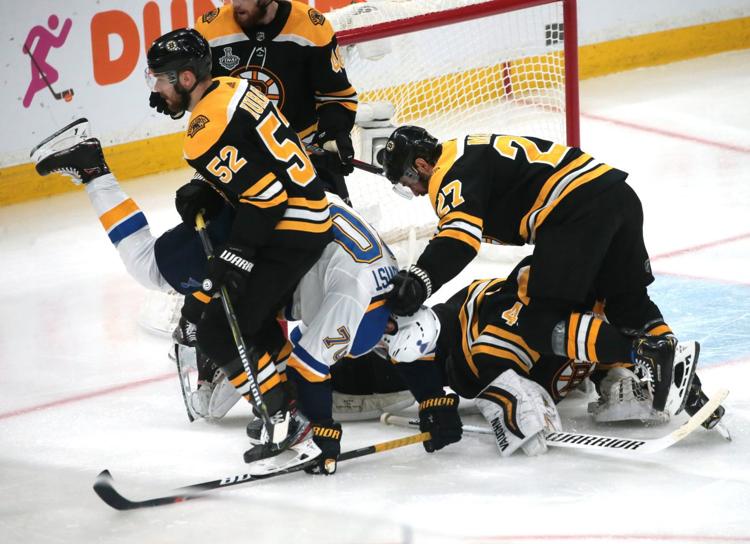 Game 7 Stanley Cup Final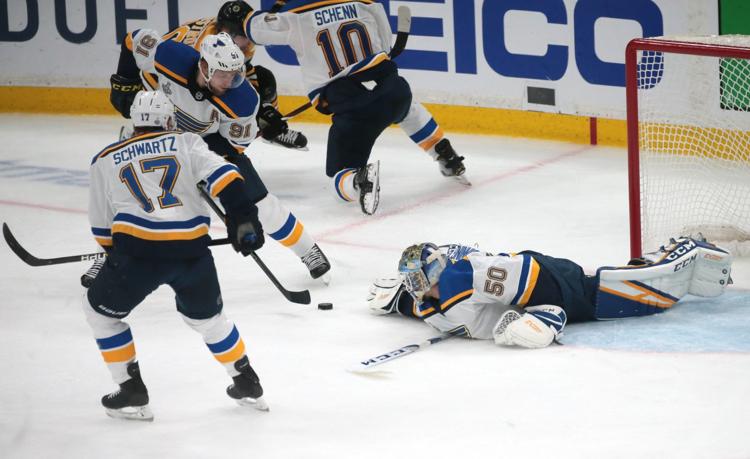 It's all or nothing for the Blues in Game 7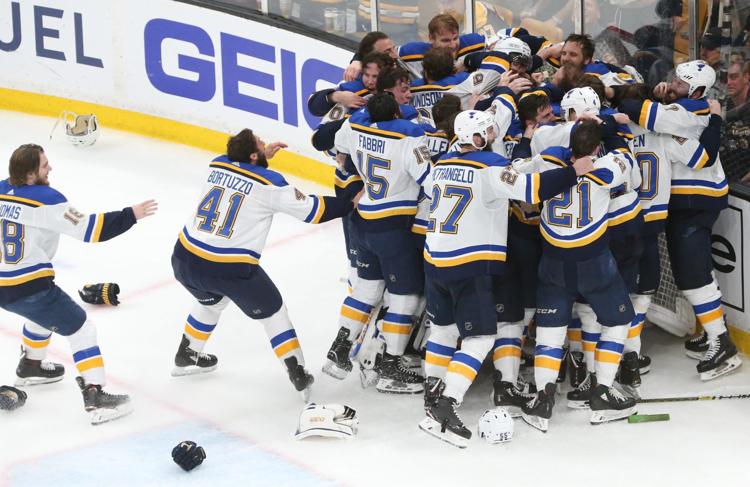 It's all or nothing for the Blues in Game 7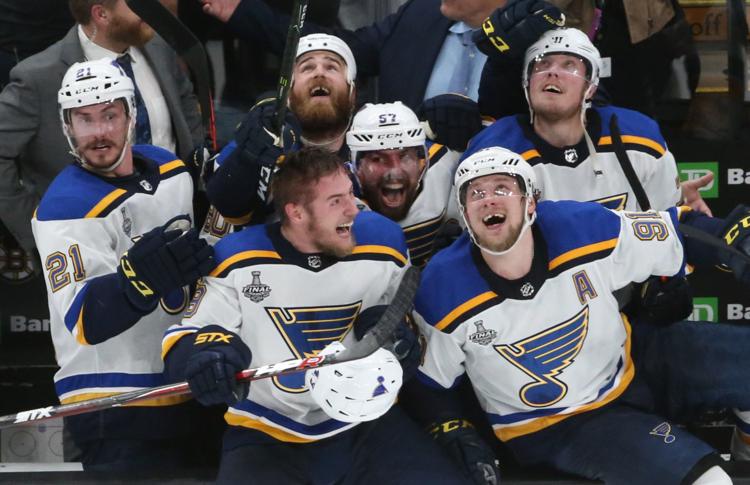 Game 7 Stanley Cup Final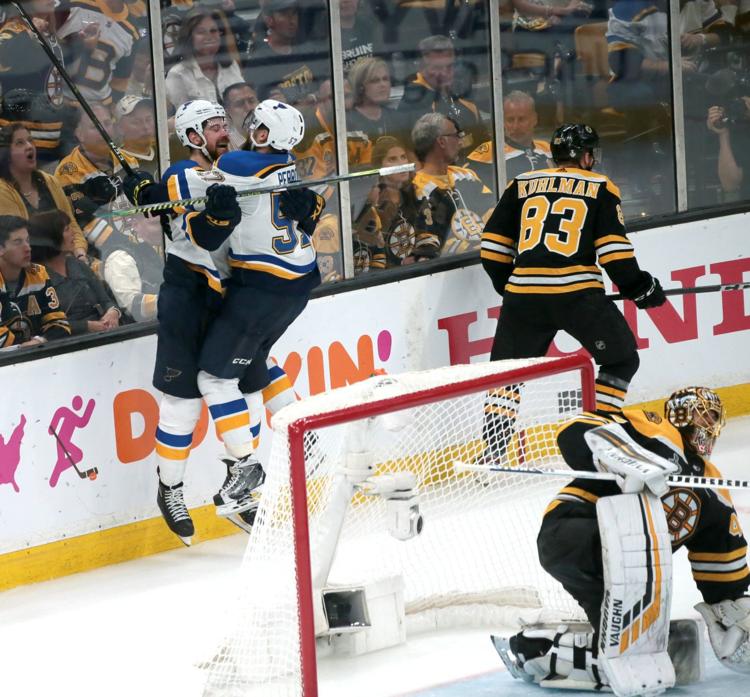 Game 7 Stanley Cup Final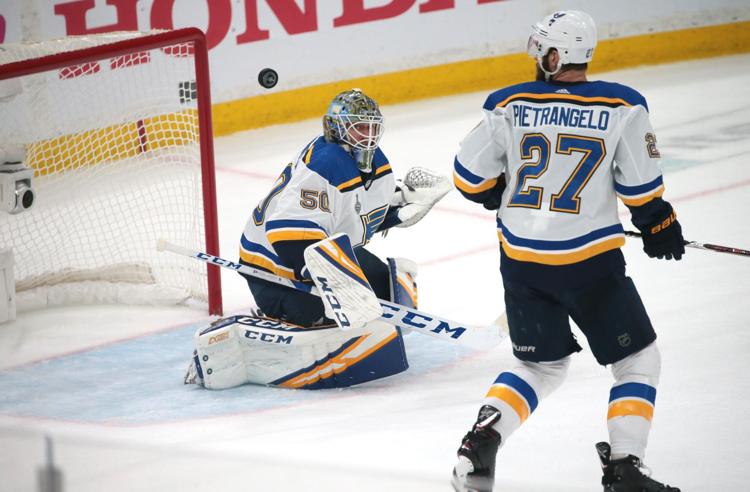 Game 7 Stanley Cup Final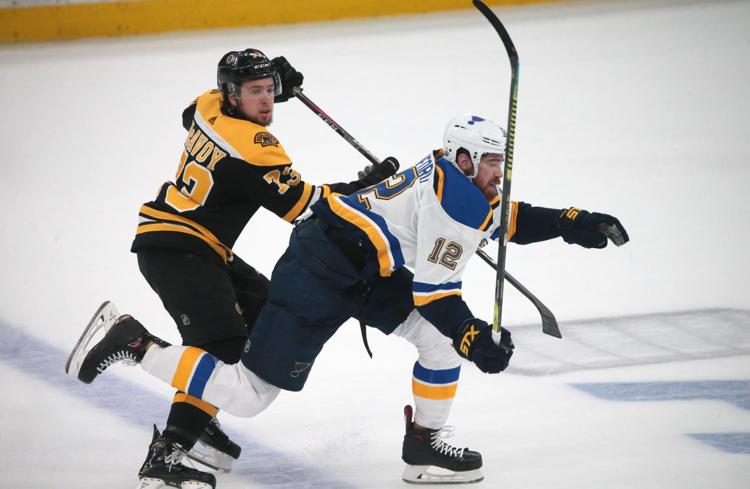 Game 7 Stanley Cup Final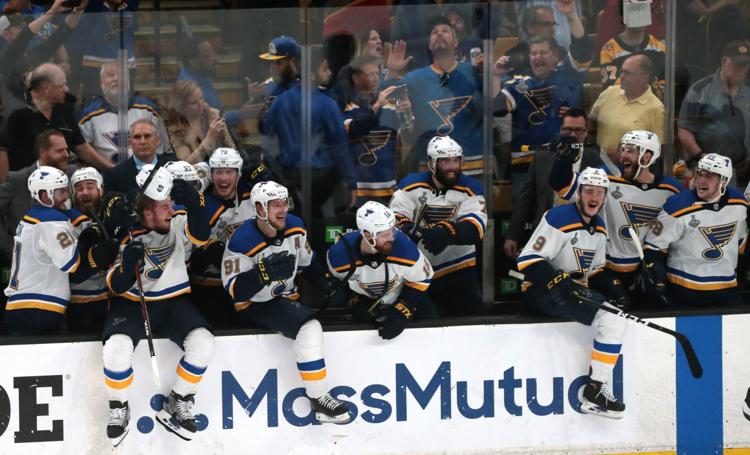 Game 7 Stanley Cup Final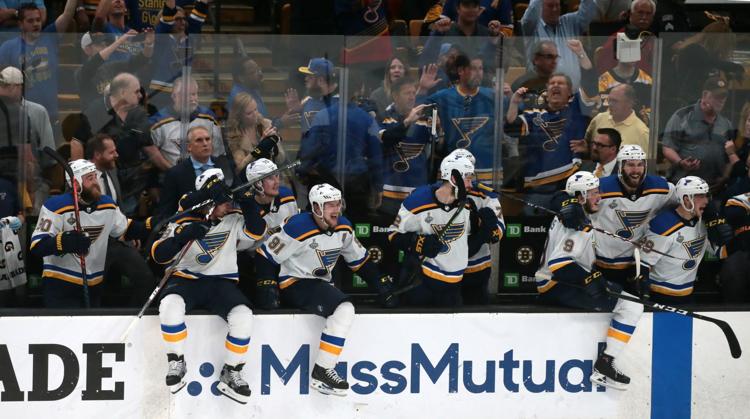 It's all or nothing for the Blues in Game 7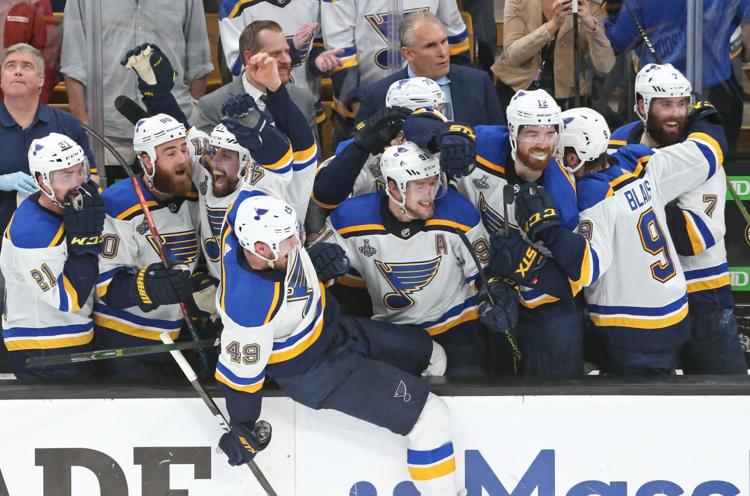 Game 7 Stanley Cup Final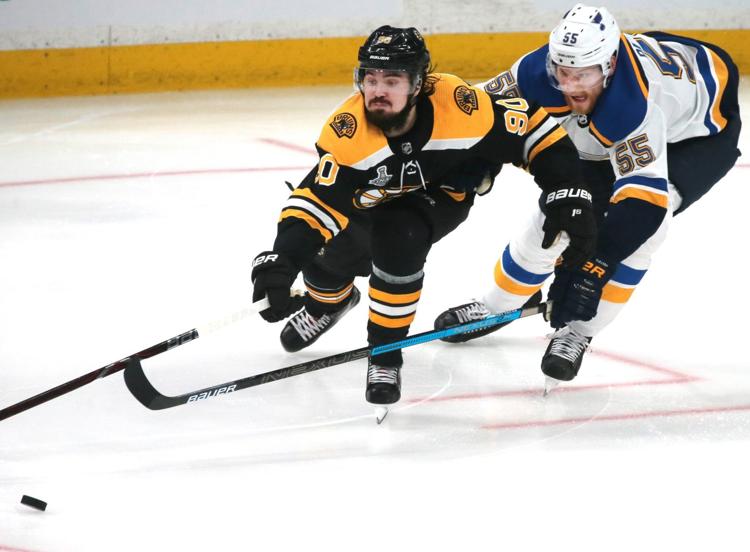 Game 7 Stanley Cup Final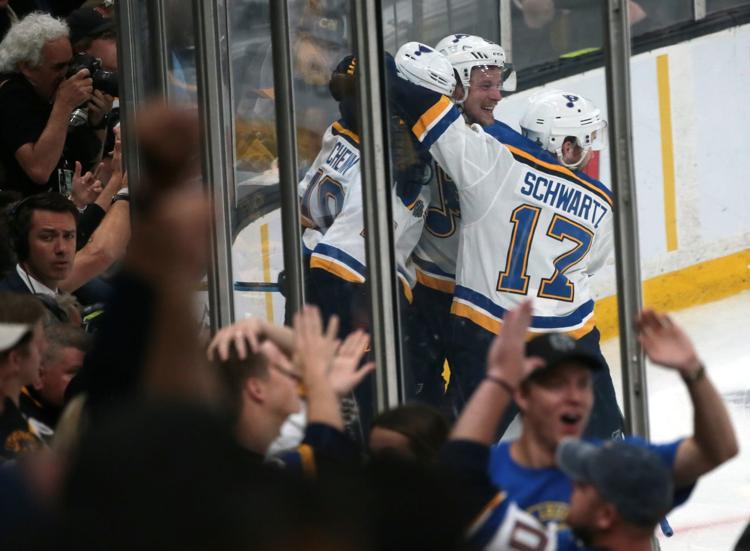 It's all or nothing for the Blues in Game 7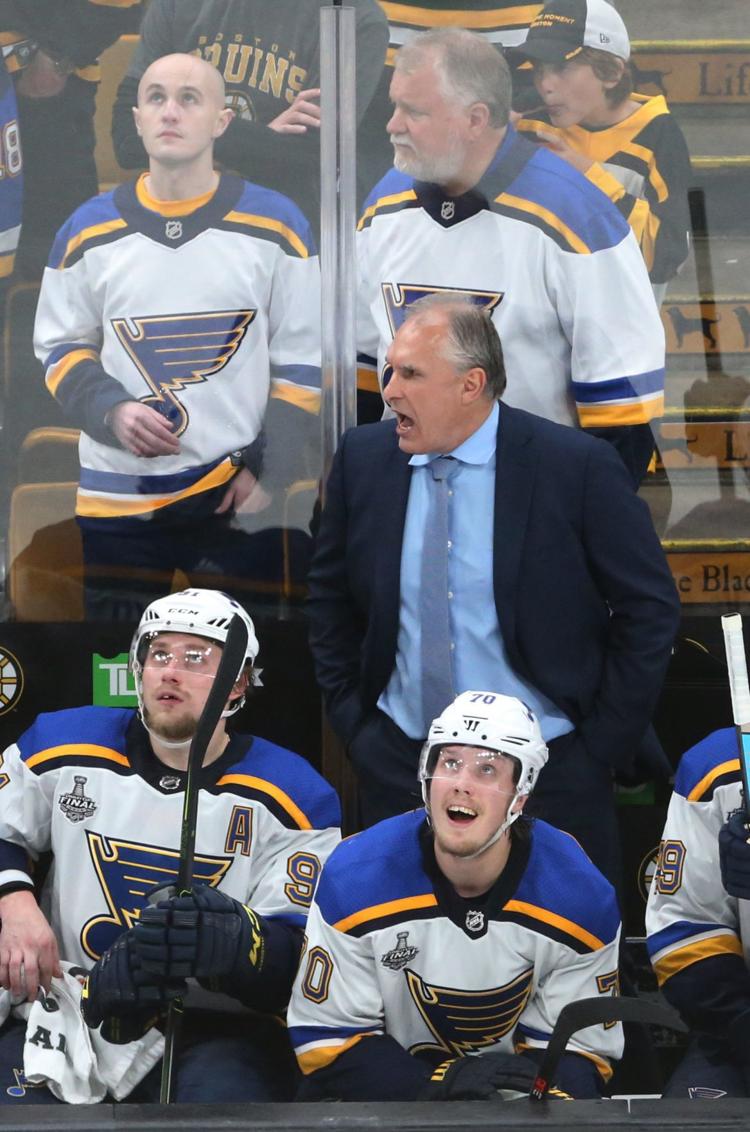 It's all or nothing for the Blues in Game 7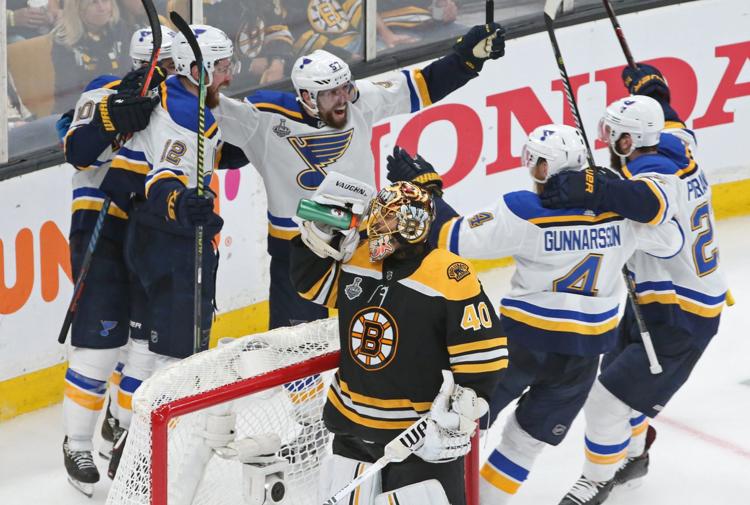 It's all or nothing for the Blues in Game 7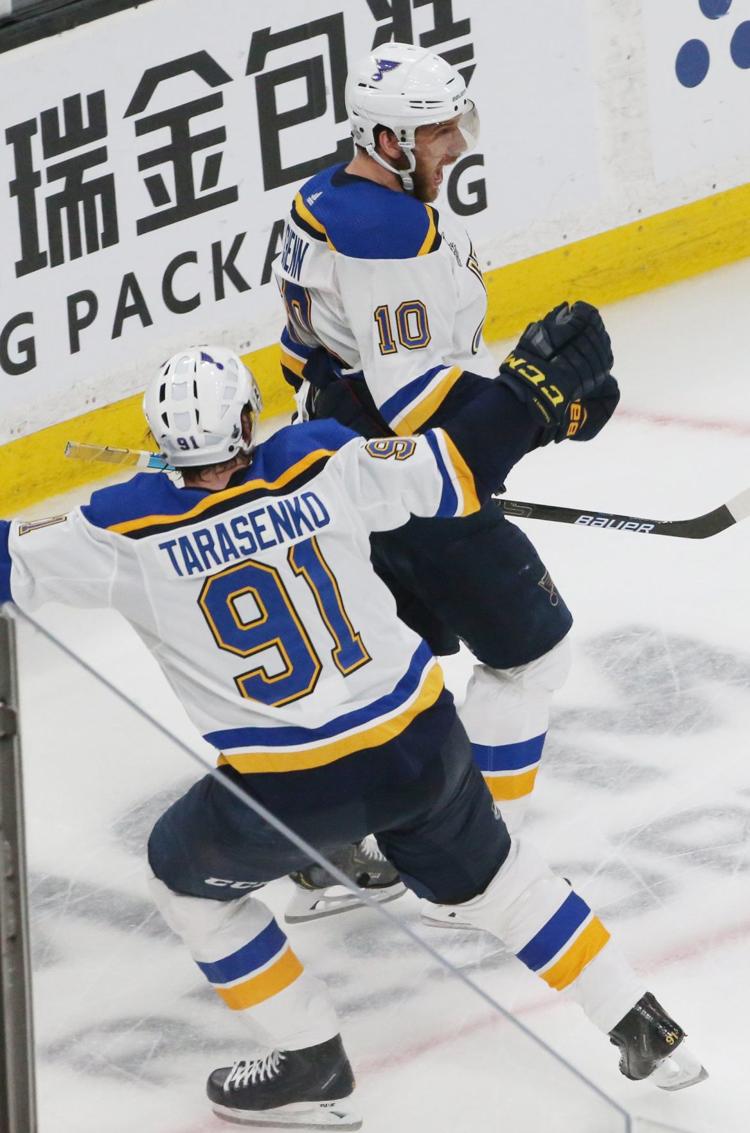 It's all or nothing for the Blues in Game 7
Game 7 Stanley Cup Final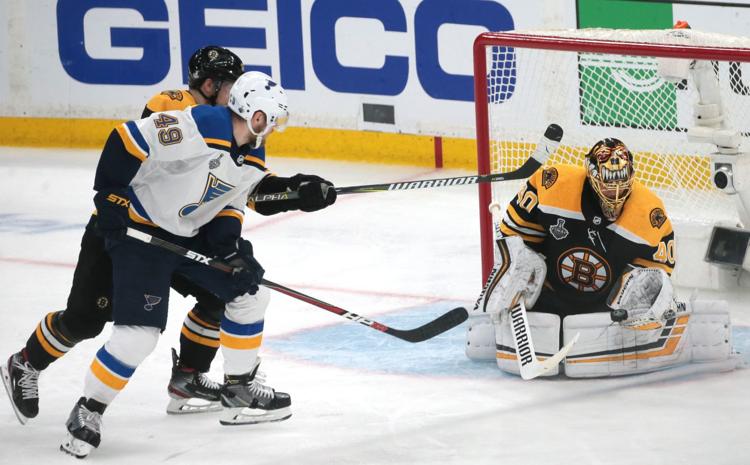 Game 7 Stanley Cup Final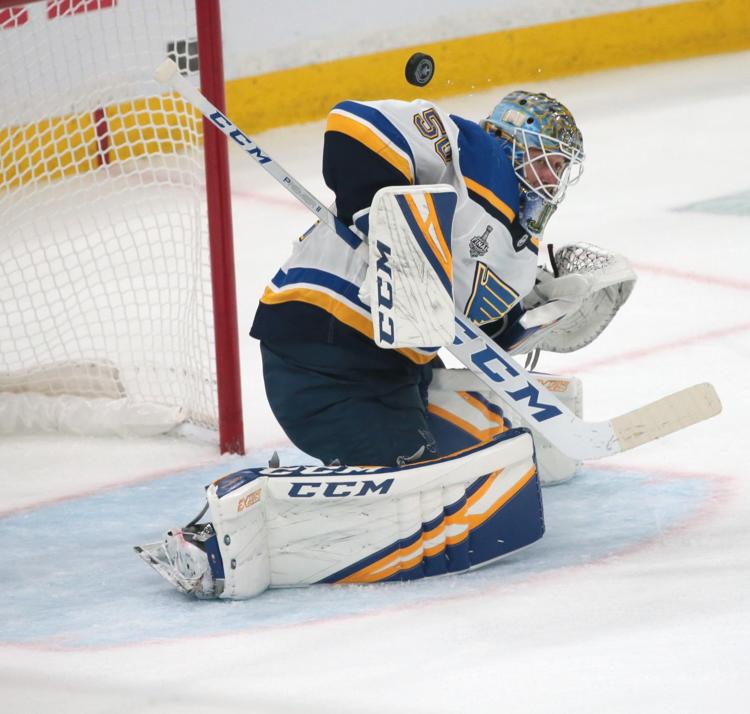 Game 7 Stanley Cup Final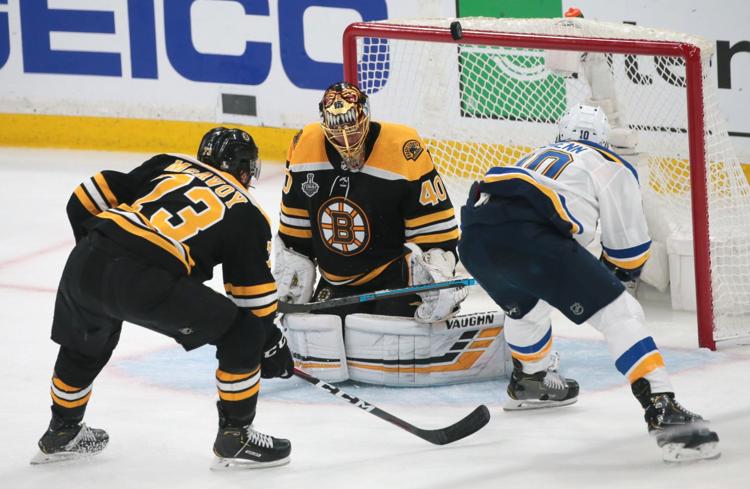 It's all or nothing for the Blues in Game 7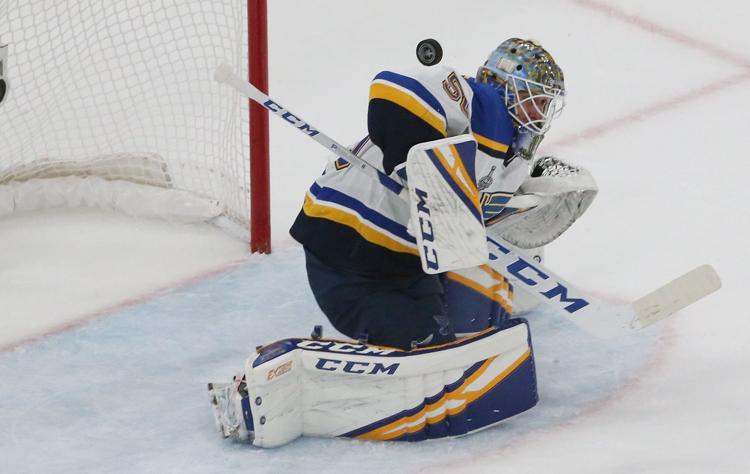 Game 7 Stanley Cup Final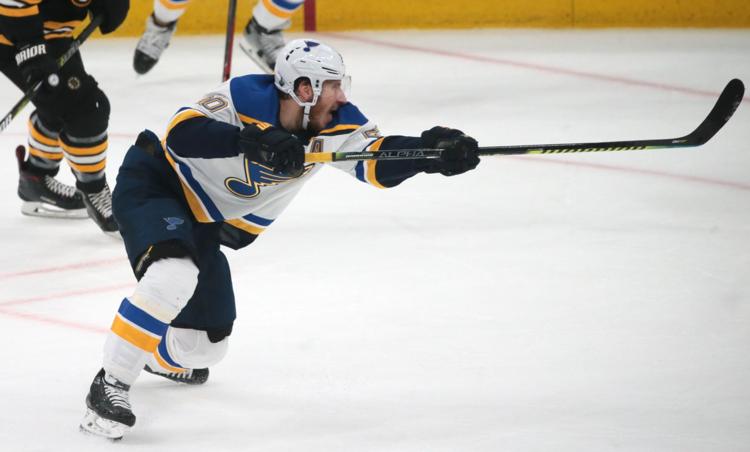 Game 7 Stanley Cup Final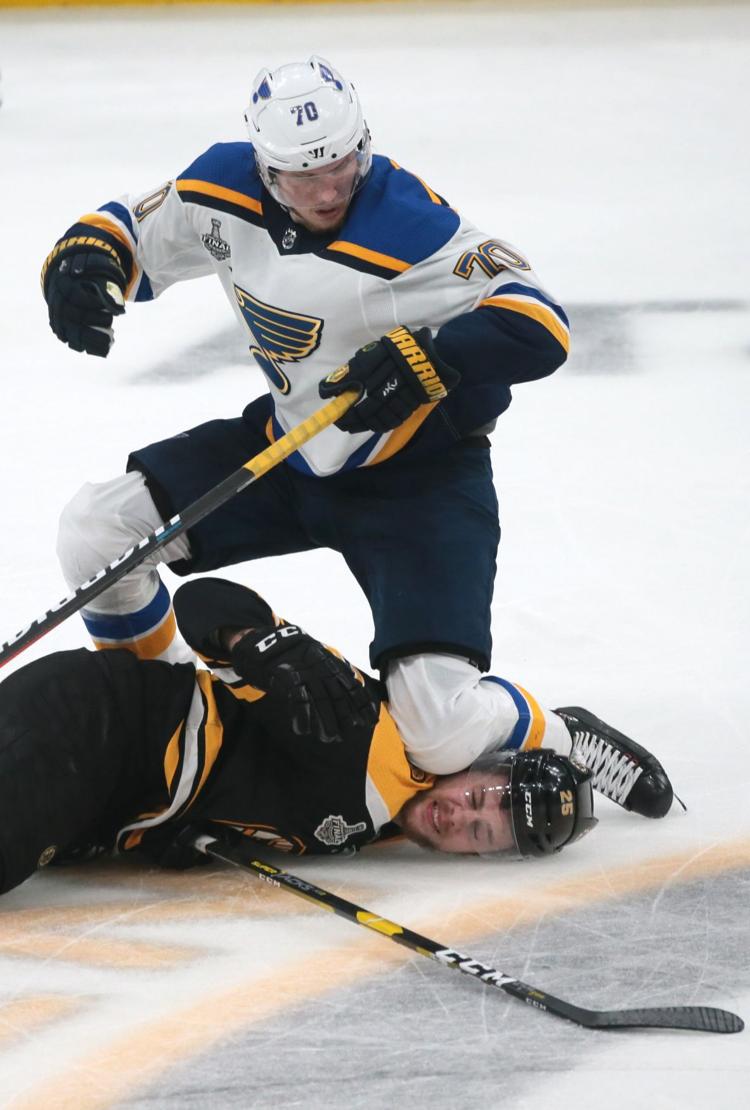 Game 7 Stanley Cup Final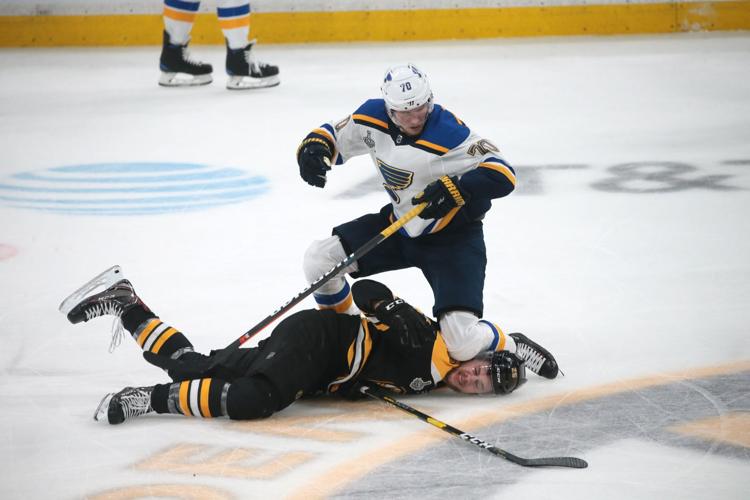 Game 7 Stanley Cup Final
Game 7 Stanley Cup Final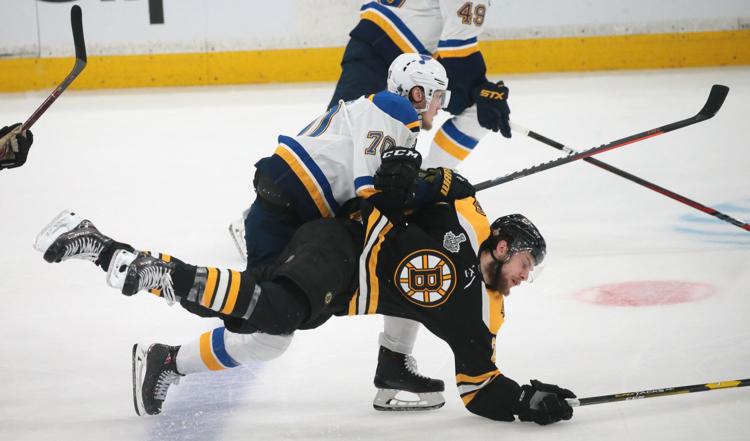 It's all or nothing for the Blues in Game 7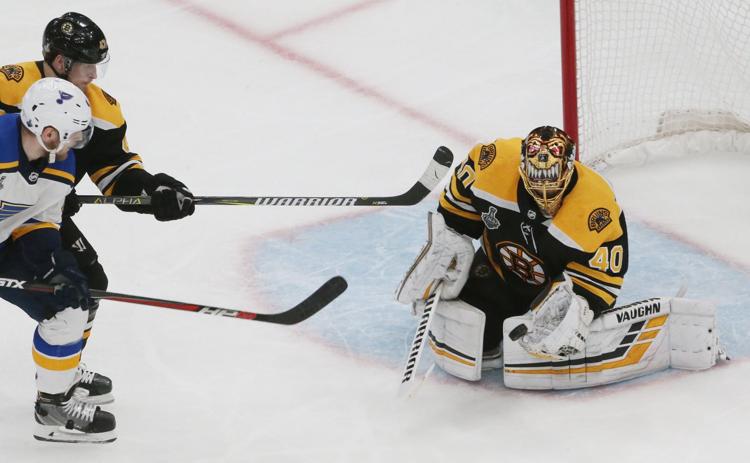 It's all or nothing for the Blues in Game 7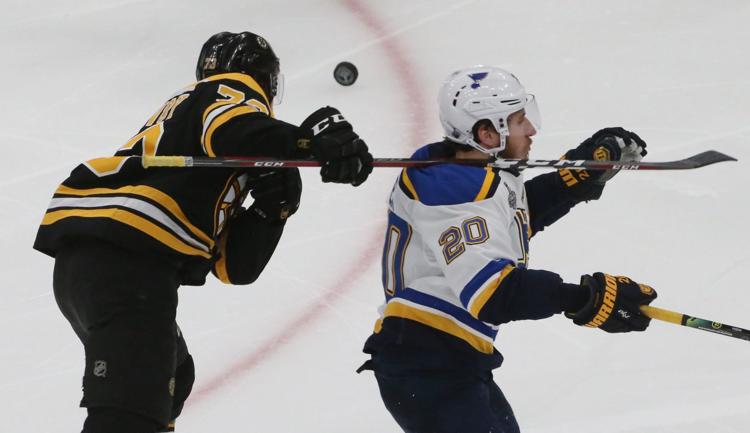 It's all or nothing for the Blues in Game 7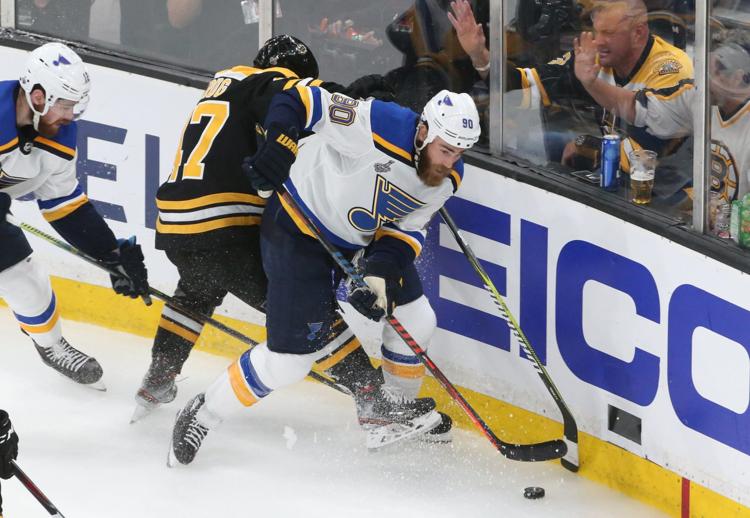 It's all or nothing for the Blues in Game 7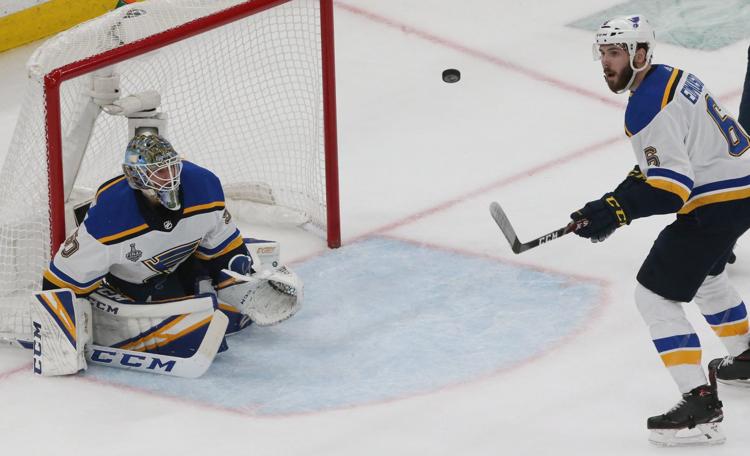 It's all or nothing for the Blues in Game 7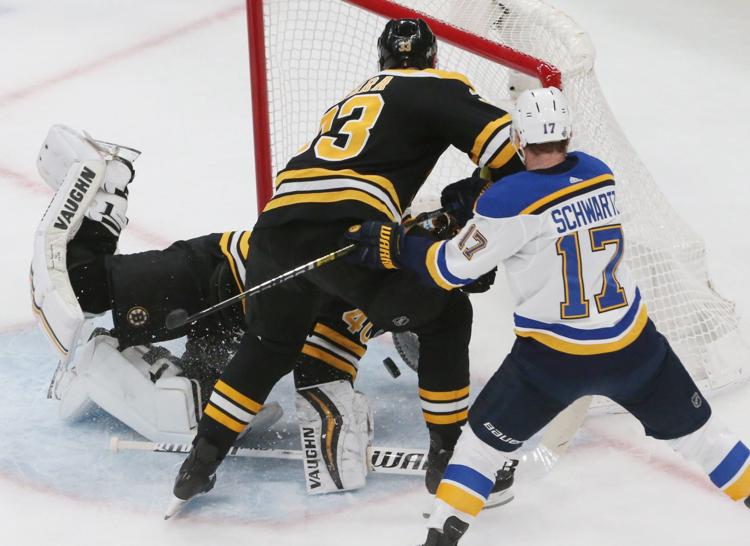 It's all or nothing for the Blues in Game 7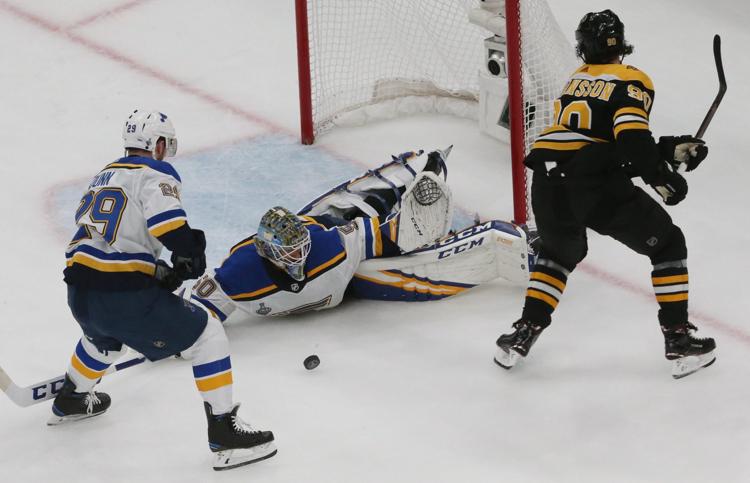 Game 7 Stanley Cup Final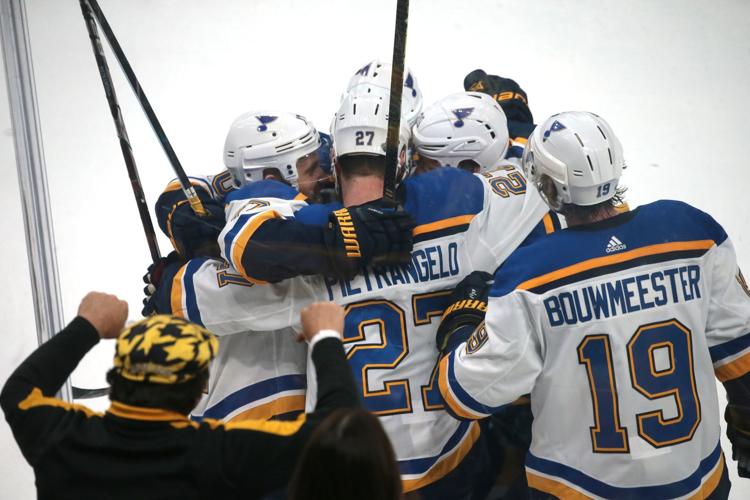 Game 7 Stanley Cup Final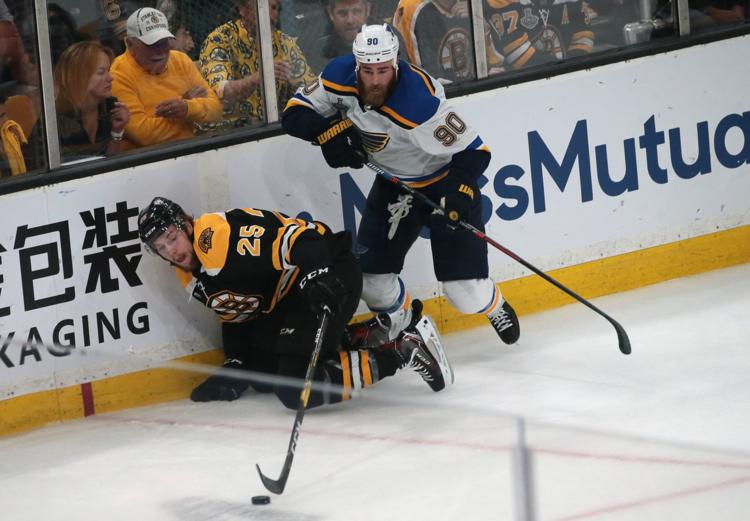 Game 7 Stanley Cup Final
Game 7 Stanley Cup Final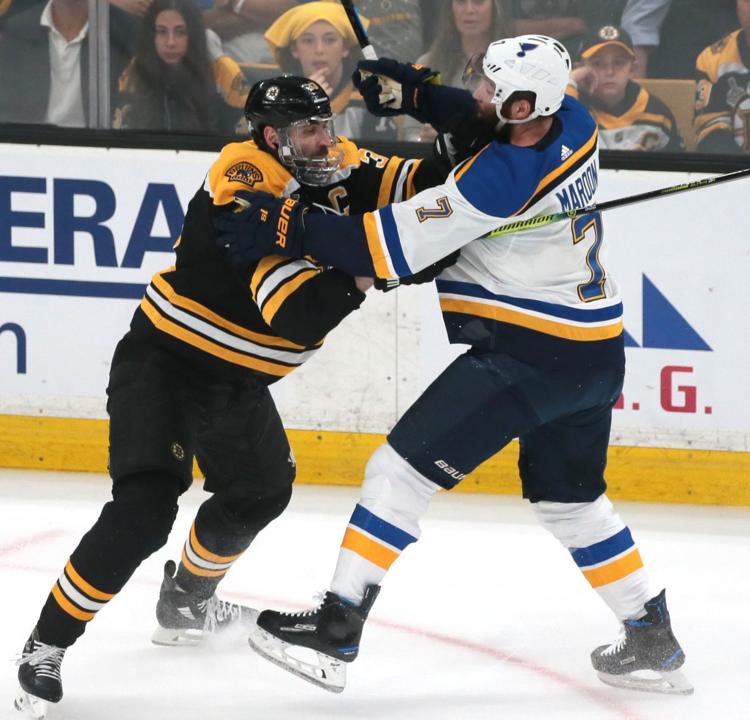 Game 7 Stanley Cup Final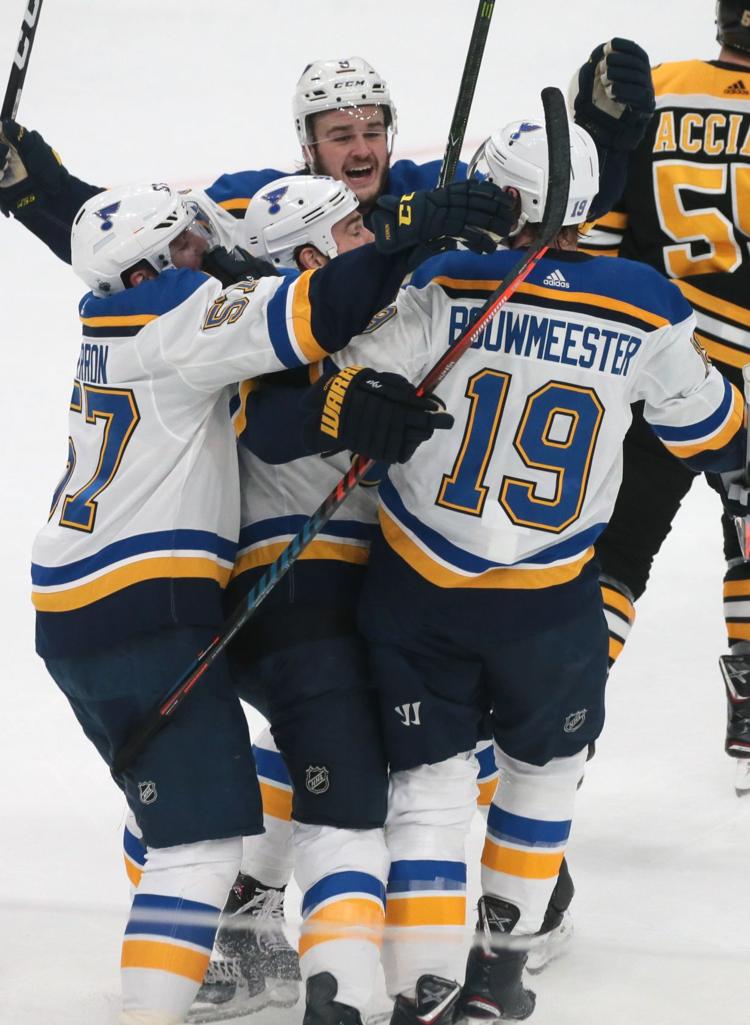 Game 7 Stanley Cup Final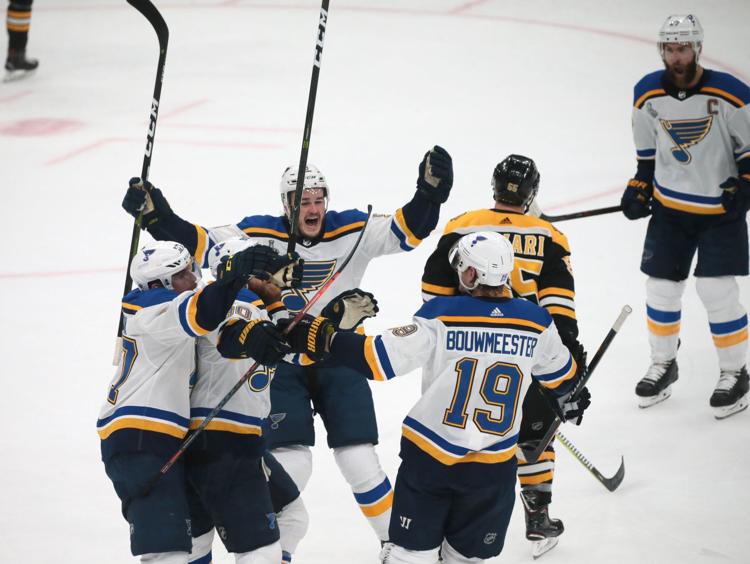 It's all or nothing for the Blues in Game 7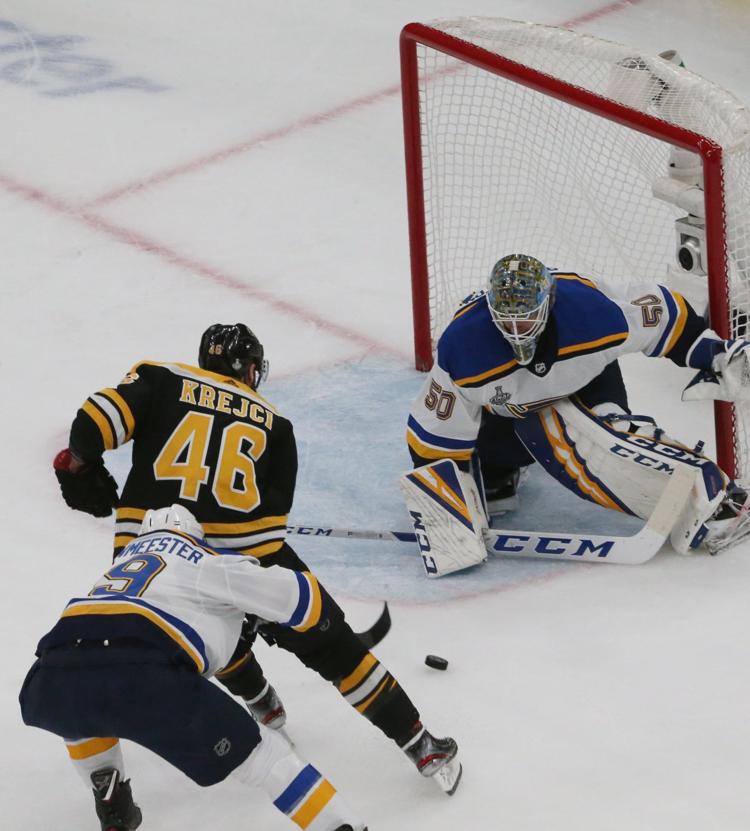 It's all or nothing for the Blues in Game 7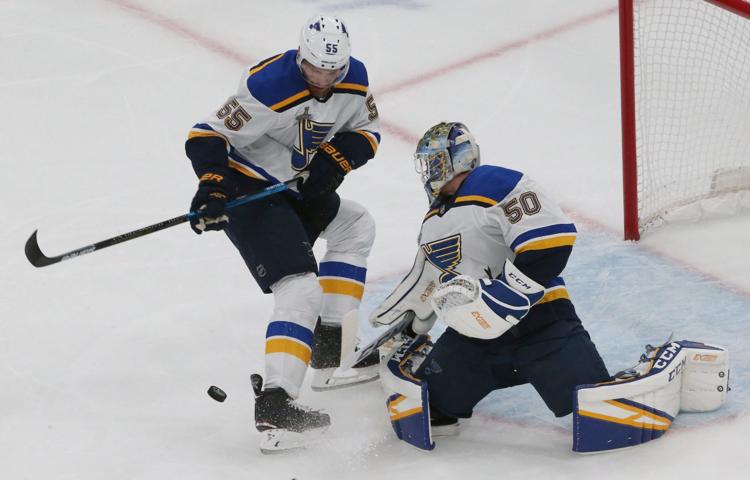 It's all or nothing for the Blues in Game 7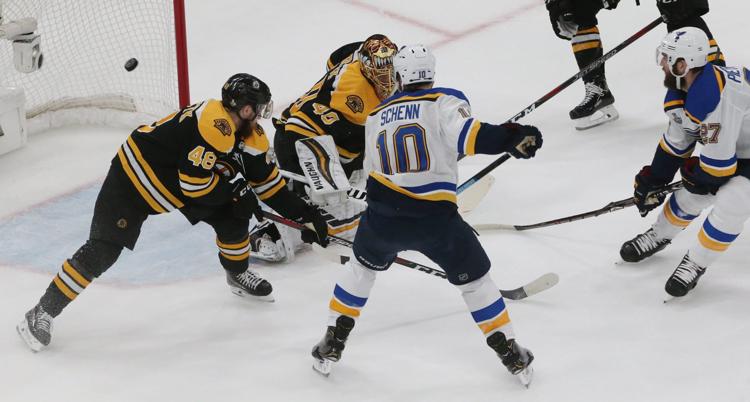 It's all or nothing for the Blues in Game 7
Game 7 Stanley Cup Final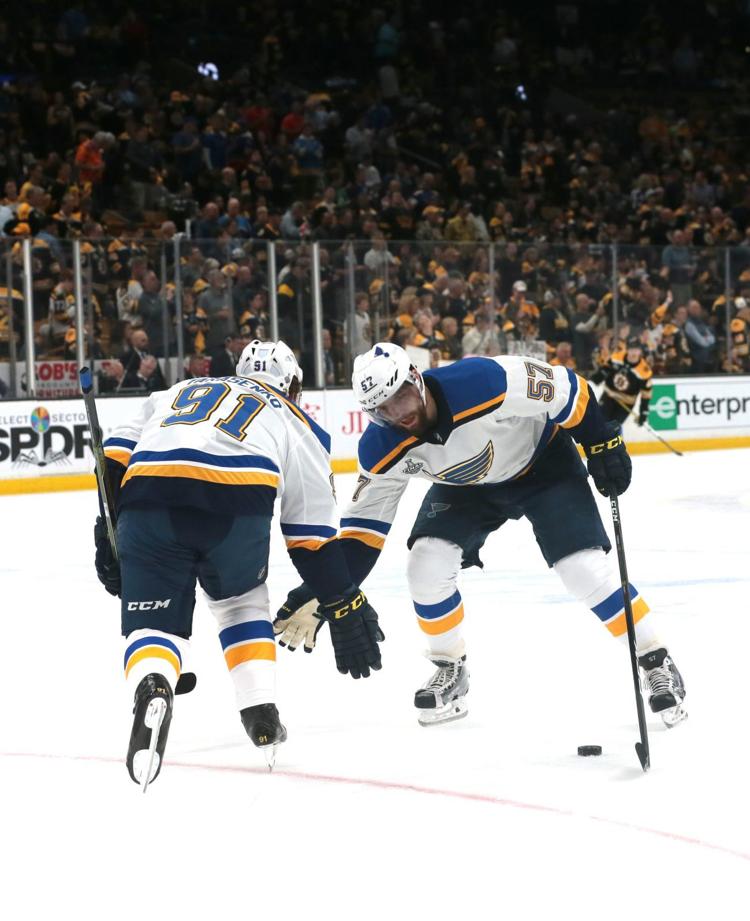 It's all or nothing for the Blues in Game 7
Game 7 Stanley Cup Final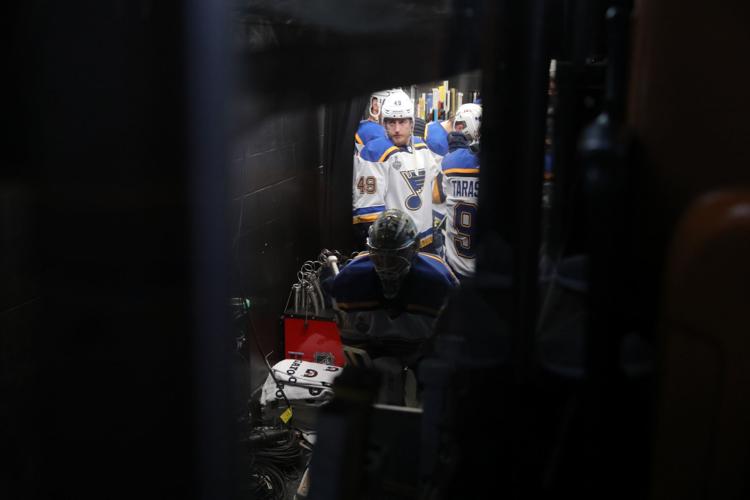 Game 7 Stanley Cup Final
Game 7 Stanley Cup Final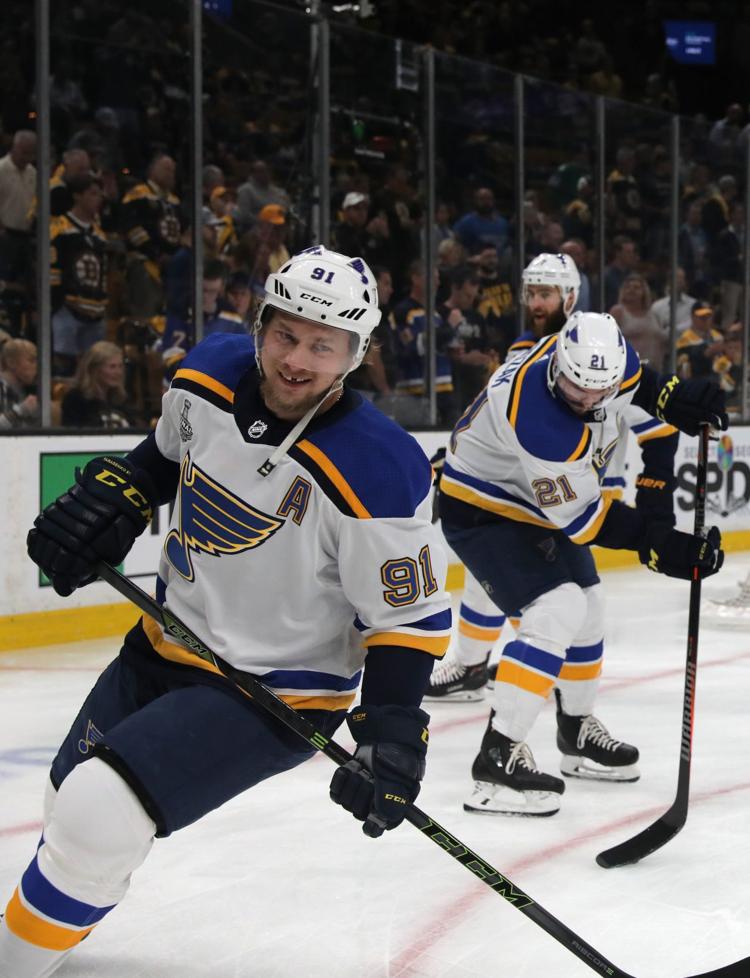 Game 7 Stanley Cup Final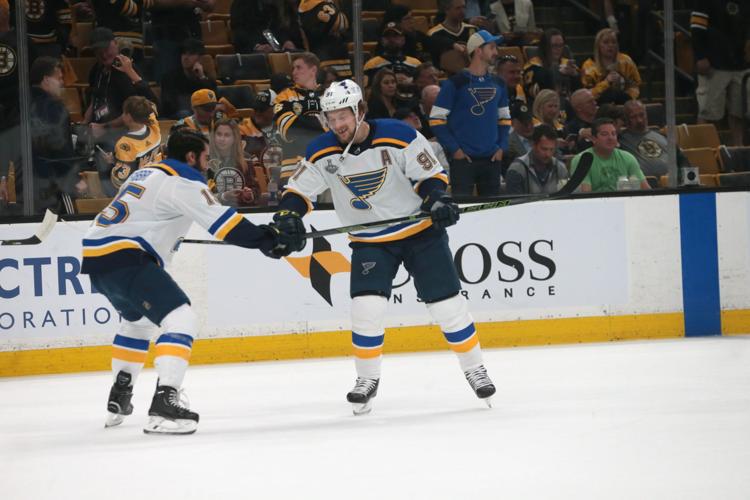 It's all or nothing for the Blues in Game 7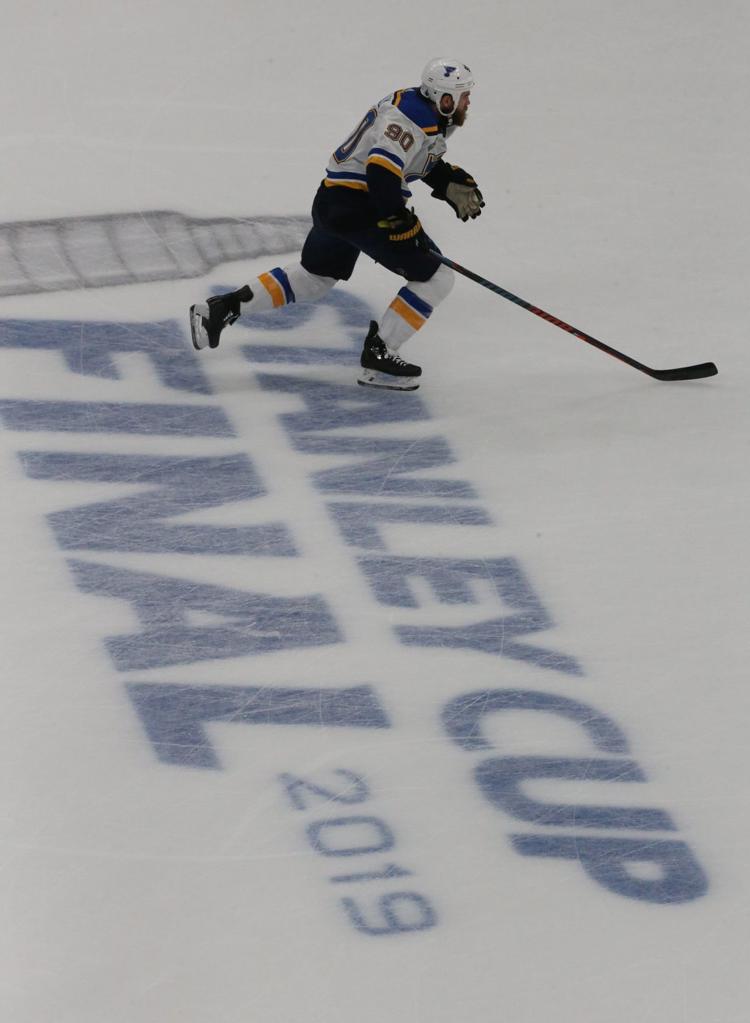 It's all or nothing for the Blues in Game 7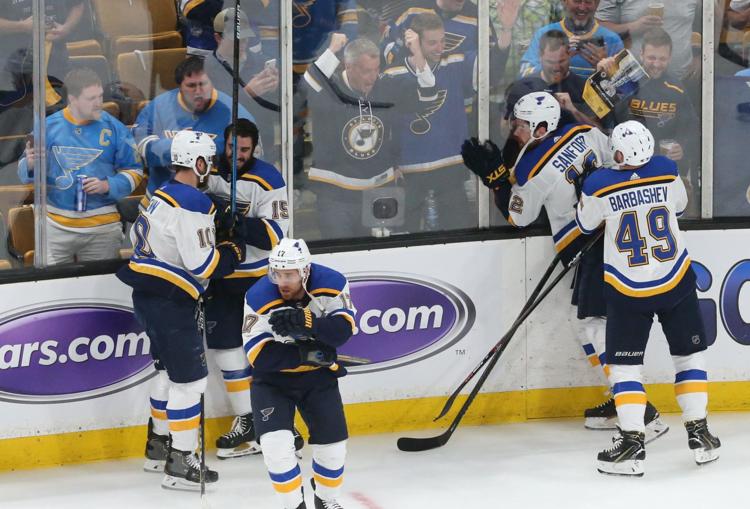 It's all or nothing for the Blues in Game 7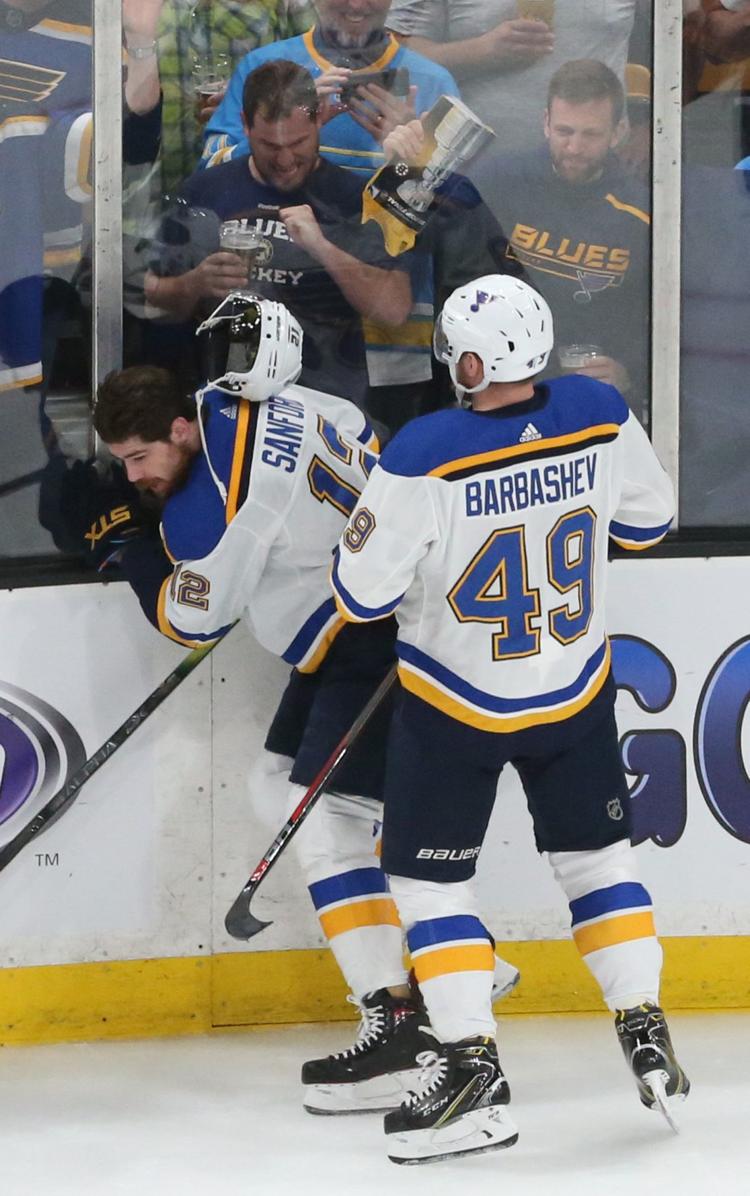 Game 7 Stanley Cup Final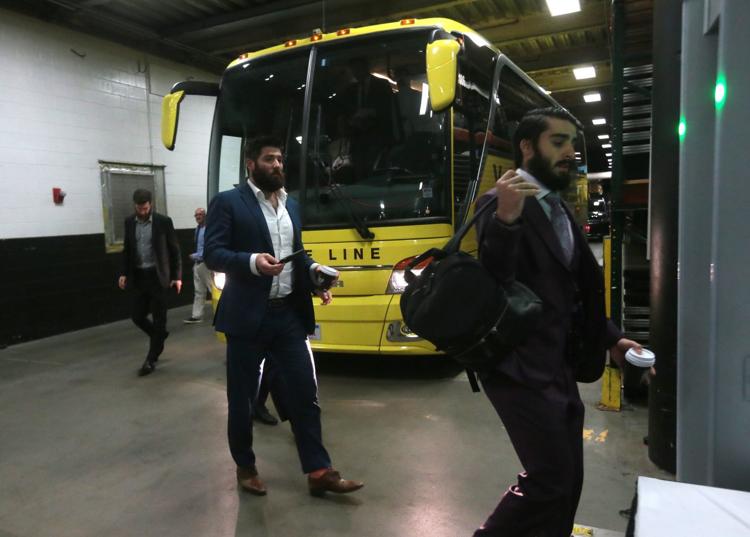 Game 7 Stanley Cup Final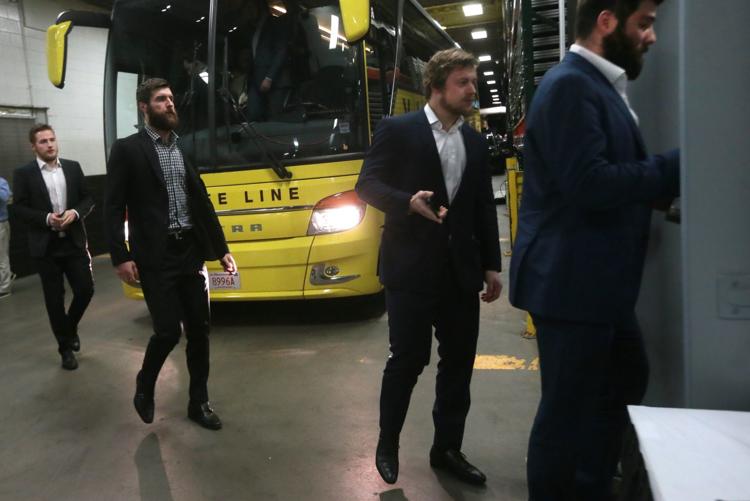 See photos from the post-game celebration