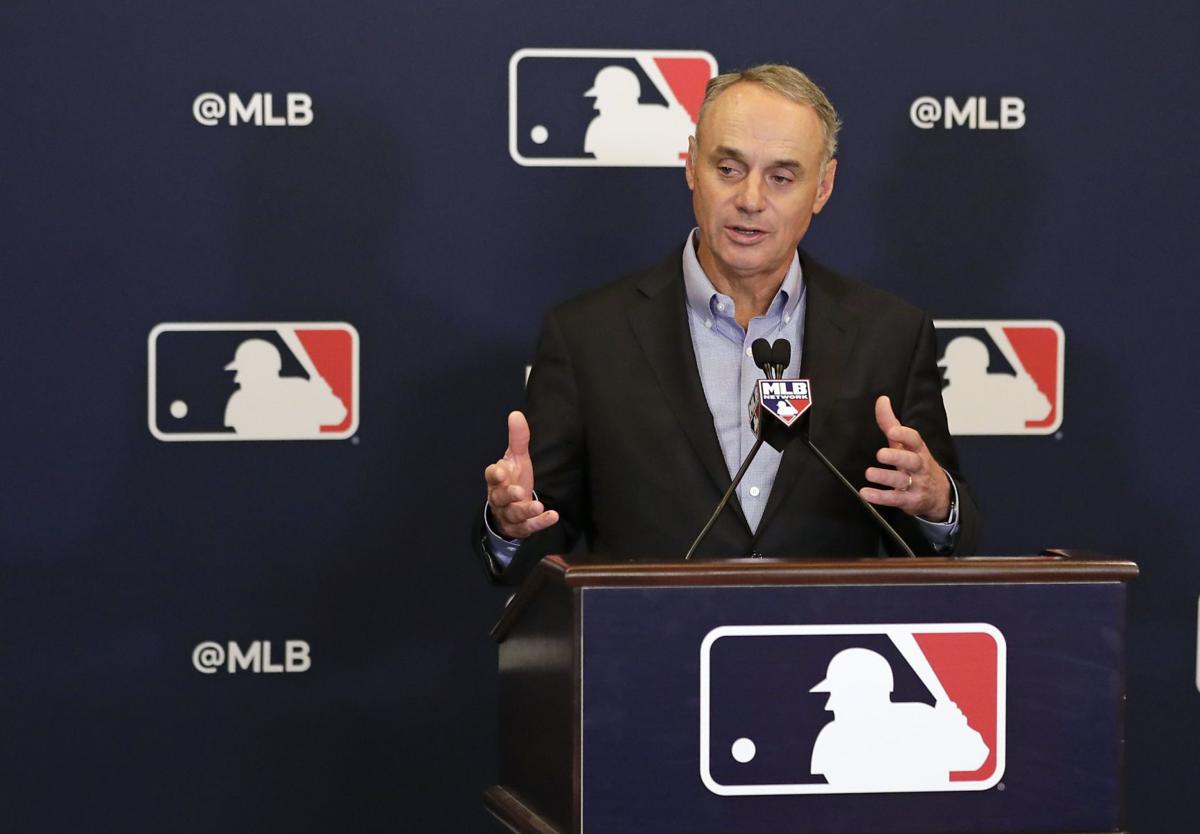 The Houston Astros are the ugly tip of baseball's technology-aided cheating iceberg.
The Boston Red Sox are exposed as well. There are doubtlessly other guilty clubs, too, teams hoping that nobody will be exposing their own culpability.
This is like the Steroids Era of baseball, except that baseball commissioner Rob Manfred does not want it to go on and on.
He dropped a bomb on the Houston Astros for their sign-stealing scandal, then Astros owner Jim Crane fired general manager Jeff Luhnow and manager A.J. Hinch. The Red Sox should feel similar pain soon.
Manfred is not Bud Selig, looking the other way as baseball benefited from all of that muscle-bound slugging.
He is not NFL commissioner Roger Goodell, willing to gloss over cheating scandals and then destroy the evidence -- as Goodell did with allegations against the New England Patriots.
Manfred actually has the integrity his position demands. He made that abundantly clear by suspending Luhnow and Hinch and docking the Astros their top two picks in the next two drafts.
Then Crane, proving he does not want to be known as baseball's Robert Kraft, cashiered Luhnow and Hiinch.
Our National Pastime was put on notice in a big, big way.
Here is what folks are writing about this:
Bob Nightengale, USA Today: "It's grossly naive to think the Astros are the only team who cheated, using video monitors to illegally steal signs, but they were the most blatant violators, showing the most disdain, with an utter arrogance and aloofness. And on Monday, in one of the darkest days of the sport's history, commissioner Rob Manfred made sure their legacy will forever be tarnished. Manfred imposed the most severe penalties against a team since the Chicago Black Sox scandal in 1919 when players threw the World Series, trying to desperately protect the game's credibility after this latest scandal smears the sport. This isn't the NCAA where titles can be vacated. The Astros will still keep their 2017 World Series and American League pennant. But can you imagine the awkwardness when the Astros hoist the AL flag at Minute Maid Park on opening day? MLB can only be grateful that the Astros didn't win their second World Series title in three years, making their era of greatness a complete fraud. Luhnow and Hinch were already publicly shamed with their one-year suspensions, but Astros owner Jim Crane put their careers in jeopardy by firing them an hour later."
David Schoenfield, ESPN.com: "To steal from the NCAA, you can call it a loss of institutional control, and Luhnow, Hinch and the organization had to pay a severe penalty -- and Manfred certainly handed one down. For those arguing that using technology to steal signs is going on throughout the sport and that the Astros don't deserve to be punished for what everyone else also might be doing, I disagree. The Astros got caught and got caught doing it in a year they won the World Series. This is exactly how you tell an entire sport to knock it off. You go after the big boys and send a strong message that this will not be tolerated. It's time for baseball to return to a competition between players -- not a competition between technology."
Tim Brown, Yahoo! Sports: "Whether the Astros were chronically culpable or chronically suspicious, their reputation now seems secure. It is unlikely the Astros were alone in creating a system or two that violated league rules. Before the league had concluded its investigation into the Astros, it had launched a new investigation into the Red Sox for similar — if not so brazen — tactics in 2018 and 2019. The Astros were exposed by a former employee, investigated and punished. That came on Luhnow's watch, in Hinch's dugout, from a roster of players who must now defend the honesty of the World Series rings they wear, of the AL West titles they celebrated. They may tell their stories about how hard they worked, how focused they were, how committed they were to the cause and each other. How they once earned that trophy and the banners that fly at Minute Maid Park. The sad part is, they probably were the better baseball team in all those games, in all those ballparks in all those Octobers, because they had the better players. Nobody else doubted it."
Tom Verducci, SI.com: "In the kind of informational archaeology reminiscent of The Steroid Era, baseball is learning what happens when 'gaining an edge' pushes into new frontiers. Two sources familiar with the investigation, which lasted three months and included more than 70,000 e-mails and 60 interviews, said various Astros personnel told MLB investigators about eight other teams who used technology to steal signs in 2017 or 2018–such was the culture of the time. Only one of those teams, the Boston Red Sox, is under a known investigation as a result of information baseball found credible. Boston now understands the scope of possible penalties, including to Alex Cora, its manager. Cora is linked to both teams, as bench coach for the 2017 Astros and manager of the 2018 Red Sox. Both teams won the World Series. According to MLB's report, Cora used the Astros dugout phone connected to the replay room to obtain information on opponents' signs early in the 2017 season."
Ken Rosenthal, The Athletic: "As in the Steroid Era — another period in baseball history in which broad rules and lax enforcement created a lawless environment — people at every level of the sport bear responsibility for this mess. The penalties administered by Manfred, which included the Astros' forfeiture of their first- and second-round picks in 2020 and '21 and the maximum $5 million fine allowed by the MLB constitution, will serve as a powerful deterrent to anyone who considers engaging in illegal sign stealing in the future. But baseball still must figure out exactly how to best prevent such violations from occurring again, whether it's by denying players access to video during games, introducing new technology to protect the relaying of signs from catcher to pitcher or developing some other innovative strategy. And everyone involved needs to acknowledge the role they played in allowing the sport to grow so out of control."
Bill Baer, NBCSports.com: "It is worth taking a minute to think about all of the people negatively impacted by the Astros' cheating as well . . . the Astros went 8-1 and hit .273 at home during the 2017 postseason as opposed to 3-6 with a .208 average on the road. One of the players negatively impacted, for example, was Clayton Kershaw. He held the Astros to one run while striking out 11 batters over seven innings in Los Angeles in Game 1 of the World Series, but the Astros lit him up to the tune of six runs over 4 2/3 innings in Game 5 in Houston. It's impossible to say if that would have happened anyway without cheating, but nevertheless, the poor performance added to Kershaw's infamous "can't perform in the postseason" narrative. Close Kenley Jensen gave up runs in back-to-back outings in Houston in Games 4 and 5 of the World Series. Manager Dave Roberts' decision-making was heavily criticized, which hurt his reputation and that might never have come up if the Astros hadn't broken the rules. Furthermore, the Astros advanced through the postseason at the expense of other teams and their players, which meant those players might have unjustly lost out on bigger postseason bonuses. Their stats were negatively impacted if they played against the Astros, and they lost out on opportunities to bolster their stats if they didn't get to advance in the playoffs, which all has a factor in negotiating higher pay via arbitration and free agency. The teams the Astros knocked out in the postseason lost a bit of franchise value from not having the prestige of having played in or possibly won a World Series, or at least the ALCS. There is no way to accurately value all of the pluses and minuses, but it is safe to say that the Astros' success came very much at the expense of others. It was not a victimless crime."
MEGAPHONE
"If the Dodgers are planning a 2017 World Series parade, I would love to join! So if that is in the works, can someone make a Yu Garbage jersey for me?"
• Former Dodgers pitcher Yu Darvish, reacting to the Astros punishment.
---
Gordo's Quick Hits on STL sports
GRADING THE TAMPA BAY TRADE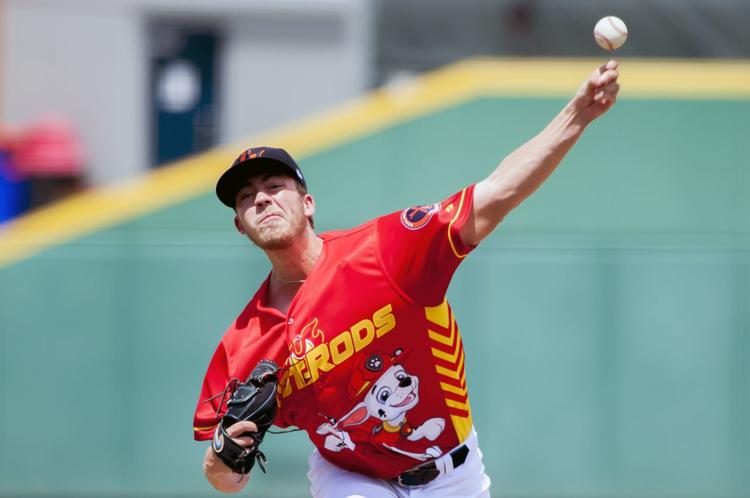 COMMENT: Looks like the Cardinals did well in the trade from a value standpoint, but didn't the offense just get worse for next year? Considering the offense was already bad I don't understand the trade from that standpoint.
GORDO: Another shoe could drop. Moving two outfielders made a Marcell Ozuna signing more logical, On the other hand, adding an elite pitching prospect made creating a trade package for Nolan Arenado easier -- if the Cardinals opt for such a bold move. I still like Texas over the Cardinals for Arenado for all the reasons we've hashed out over and over in these chats.
---
Follow-up: Why is everyone so sure the Rays trade was a setup for something larger. They just got a player, Matthew Liberatore, who instantly becomes our third-highest-ranked prospect and top pitching prospect. That's amazing value for two players who didn't have a clear role.
GORDO: That is a great trade on its face. But, again, it could set up Ozuna's return or give Mozeliak a great chip to play for a trade. The Cardinals expect to contend for the division title again next season. So when they trade two guys capable of playing now for future assets, that suggests that other developments are to come.
---
Follow-up: Please give your grade on the Rays trade.
GORDO: As noted above, the two players exiting the Cardinals had no defined role for next season. Both can play at this level, but they were part of a surplus. For them, the Cardinals got a pitching prospect that gets very high marks from independent analysts.
So you have to give the trade an "A" grade. Liberatore is a guy other clubs had targeted. But again, pitchers have to stay healthy to make trades pay off.
ARENADO TO ST. LOUIS?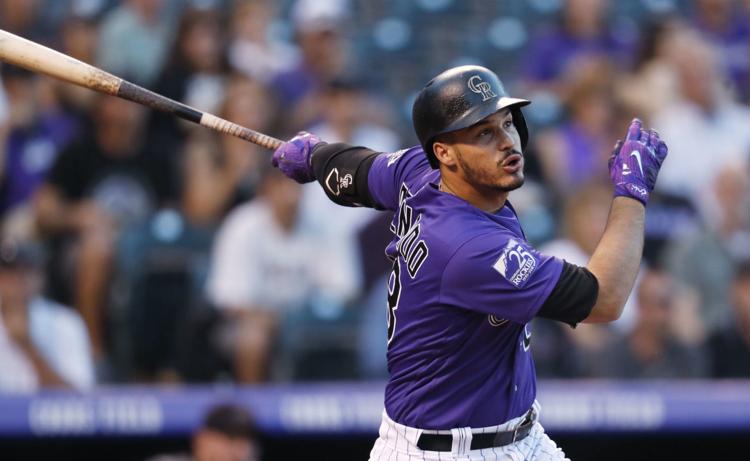 COMMENT: Hey, Mo and DeWitt: This is one of those Scherzer moments. Don't whiff on Arenado. Show us you really want to win.
GORDO: I see Texas as the more likely landing spot for Arenado. If he doesn't come here, it wouldn't be a whiff. That trade has never been a natural fit for the franchise. As for wanting to win, the Cardinals have proven that with division titles, postseason victories, pennants and World Series championships on DeWitt's watch.
---
Follow-up: What percentage chance do you give the Cardinals on landing Nolan Arenado?
GORDO: I will up my dour assessment to 20 percent chance based on the national writers saying Colorado likes what the Cardinals could offer. Ah, but would the Rockies like that enough to take back Matt Carpenter? That would be stupid, but teams sometimes do stupid things.
---
Follow-up: Some of the reports suggest that the Rockies might take Fowler as part of a larger trade for Arenado. Is that possible? That would help offset the cost of the Arenado contract.
GORDO: Yes it would. That would also be stupid on Colorado's part, but that franchise keeps doing dumb stuff -- like shopping a generational talent who loves playing in Denver.
... If the Rockies trade away one of top few players in the sport for financial reasons AND take on bad money in the process, why should anybody ever buy another ticket to their games again? Sure, Arenado will collect big coin if he doesn't opt out, BUT HE IS A RARE TALENT. In most worlds having rare talent locked for a long time in seems like a good thing. 
ODDS THAT OZUNA WILL RETURN?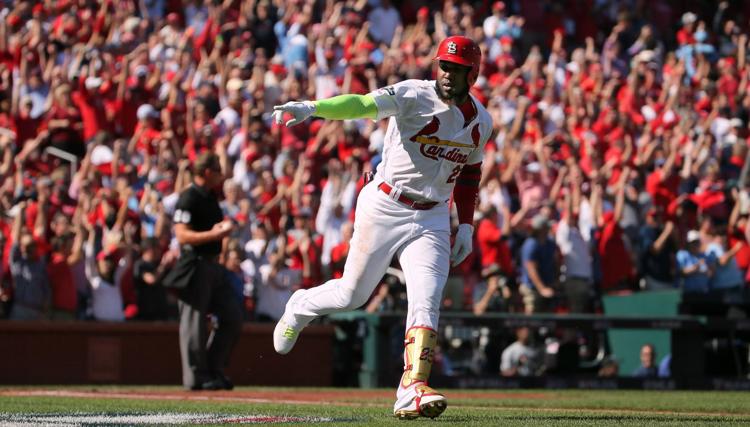 QUESTION: What are the odds that Marcell Ozuna will be coming back?
GORDO: Ozuna wants to come back and the Cardinals just offloaded a couple of outfielders. To me it's just money and contract structure now. This team knows how Marcell fits within the group and this team knows he will provide a presence in the middle of the order.
WAIT TO PAY FLAHERTY?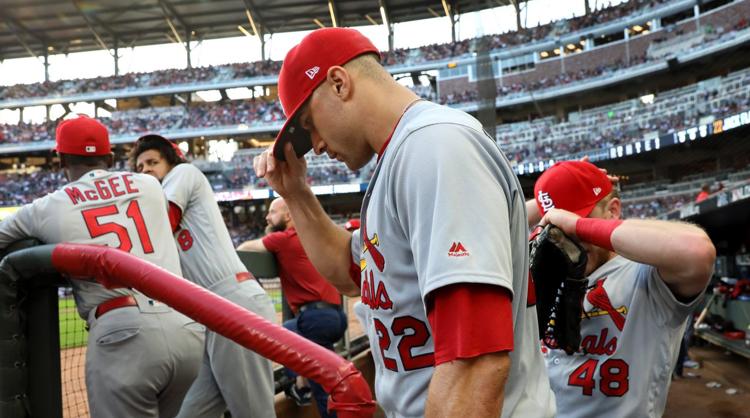 QUESTION: Why should Jack Flaherty have any beef about getting paid more? He was only 8-9 in 2018, and he is only 19-19 for his career. We really don't know yet what we have in Jack Flaherty, do we? Wouldn't the Cardinals be wise to wait to throw money at him?
GORDO: What are you watching? Flaherty is one of the most talented pitchers in the game. ESPN recently had him as the No. 6 starter in the entire industry. At that level he is worth $30 million a year on the open market, which he does not have access to. THAT is his beef about salary.
BOTTOM LINE ON 'PETRO'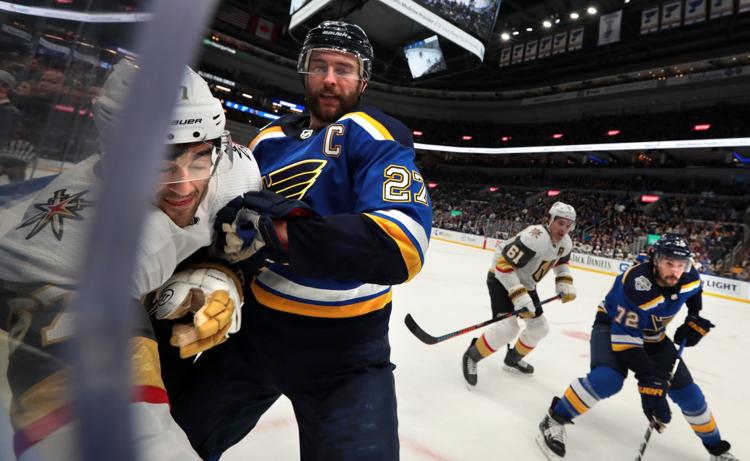 COMMENT: You and Jim Thomas are overly optimistic on Pietrangelo's contract turmoil. Of course he's leaving! He' ll get over 20 million more on the open market. Fans can take the truth: He would have been signed already if he wanted to stay. So please stop saying you "can't see him leaving."
GORDO: If he leaves, he leaves. The Blues are prepared for that. Many of the better franchises in the league manage to keep elite players for less-than-market-value money because players want to win. I don't see Pietrangelo as one of those guys, but if he is, so be it. Some other team will pay him a LOT of money in his mid-30s for winning that Cup in St. Louis.
---
Follow-up: I could see Petro getting $77 million for 7 years on the open market or 8 years for $70 million here. People have got to look at the Kings and Sharks with their $11M d-men and think twice.
GORDO: I agree with you there. Alex is having a monstrous year, but again, how many teams want to really, really overpay him in his mid-30s for what he achieved here?
DO BLUES NEED AN ENFORCER?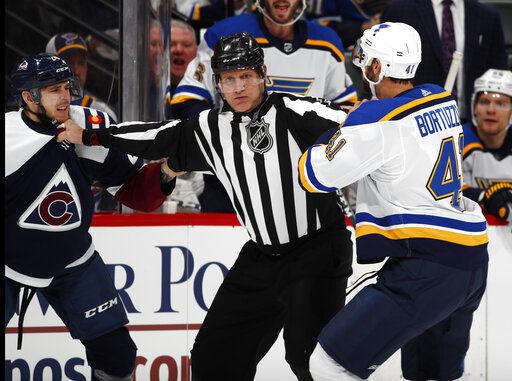 QUESTION: The incident with Petro and Reaves makes me wonder about the role of fighting in the NHL? Do we need an enforcer? Does Brouwer keep his roster spot and dress more often because he can fill the modern enforcer role, and we need him on the bench if something like this happens again?
GORDO: There is no place for an enforcer in the NHL today. If a guy like Reaves steps over the line, then you target his more skilled teammates for heavy hits. You make a player who steps over the line a liability to his own team.
Having a lesser player in the lineup just to chase around after another fourth-liner doesn't win you games.
WHY AROZARENA (AND NOT BADER OR O'NEILL)?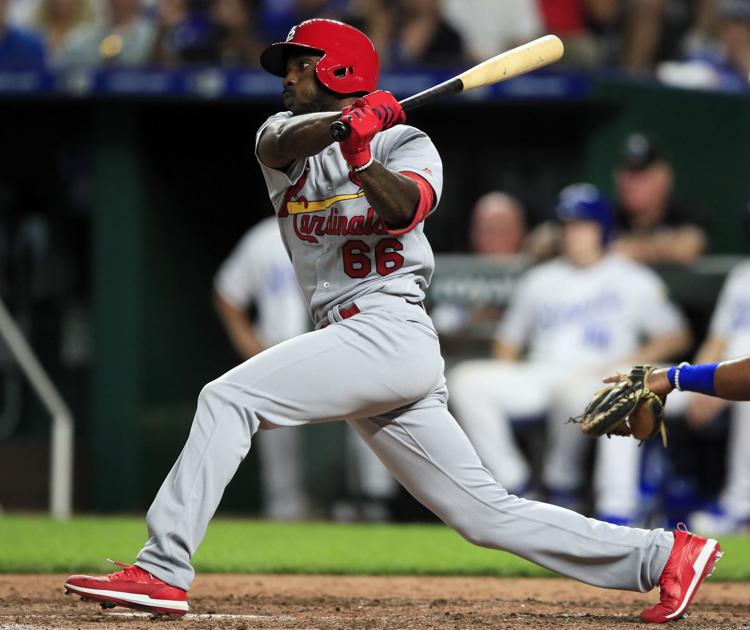 QUESTION: Why do you think Arozorena became the trade piece over Bader or O'Neill? Was he ever going to leap frog the other two for playing time in the outfield?
GORDO: Tampa Bay had a say on which player it took back. So that's a factor, too.
Randy could have earned a regular role here had he stayed and had he hit well consistently. Management liked his speed.
---
Follow-up: Fowler is still here (because they can't move his contract) and an Ozuna signing is still a possibility. That said, Cards FO has jettisoned Pham, Mercado, Garcia, JMart & Arozarena while keeping ONeill, Lane Thomas, Bader & Carlson. There is an interesting 'demographic' pattern here, no?
GORDO: Reports say they have offered O'Neill and Bader in various trade packages. Also, they have kept Justin Williams on the 40-man roster. So don't get carried away with the racial thing. This franchise has a multi-cultural clubhouse.
... Again, the Cardinals have added player of various cultures to the 40-man roster. No big league team gave Jose Martinez a shot until the Cardinals did. Same goes for Rangel Ravelo. Stephen Piscotty moved on for Yairo Munoz. Luke Voit moved on for Giovanny Gallegos. Michael Wacha didn't get another contract, so maybe Alex Reyes and Daniel Ponce de Leon could get a shot at the rotation. And like I said, this team has offered Bader and O'Neill in trade and they could be moved just like Randal Grichuk got moved.
BREBBIA AS THE CLOSER?
QUESTION: If Carlos Martinez is not the opening day closer, the Cards have several internal candidates. The names mentioned most often are Miller, Helsley, Gallegos. Why is John Brebbia's name not on this list? He has the ability, and he certainly has earned the opportunity to compete for that spot.
GORDO: I am a fan of The Beard, but I just don't see closer stuff there. He is a really valuable piece to the bullpen, offering reliability at a very low price. He can close out games here and there. But the closing role seems like a stretch for him.
WHERE SHOULD ROBERT THOMAS PLAY?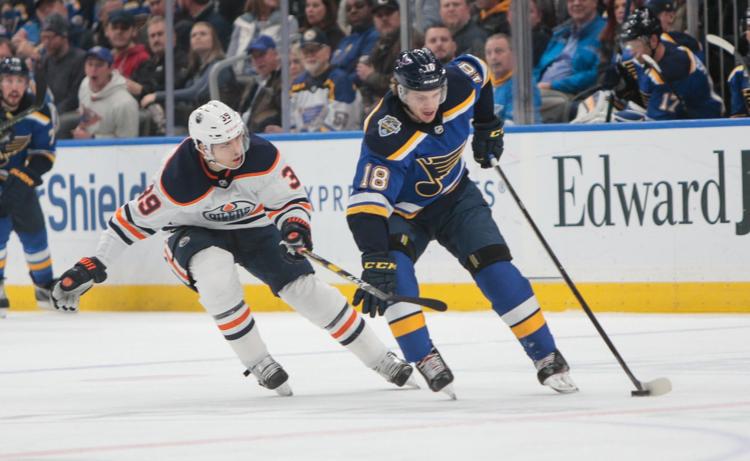 QUESTION: We've heard talk in the past of moving Robert Thomas to the wing. But this guy is a future No. 1 center, no?
GORDO: He was projected to be a No. 2 center, but those playmaking skills do suggest that he could be a very solid No. 1 pivot. His ability to control the puck and feel the plays developing are special.
Here's a thought: Keep Schwartz/Schenn and O'Reilly/Perron and try Tarasenko with Thomas next season. Now that would be offensive depth.
MATHENY WITH THE ROYALS
QUESTION: We are a bit concerned about Mike Matheny here in KC. What are his positives and negatives as a manager?
GORDO: I scoff at most of the complaints about his tactical skills because we all heard the same stuff about Ned Yost and you saw how that turned out in KC. Mike became too defensive and stubborn in the STL and he turned off some sections of the clubhouse. He needs to chill it down a few notches, stay engaged with all of his players and take advice a bit more freely. I imagine he learned some lessons.
Getting out of the spotlight should help him, too.
ACQUIRING CATCHERS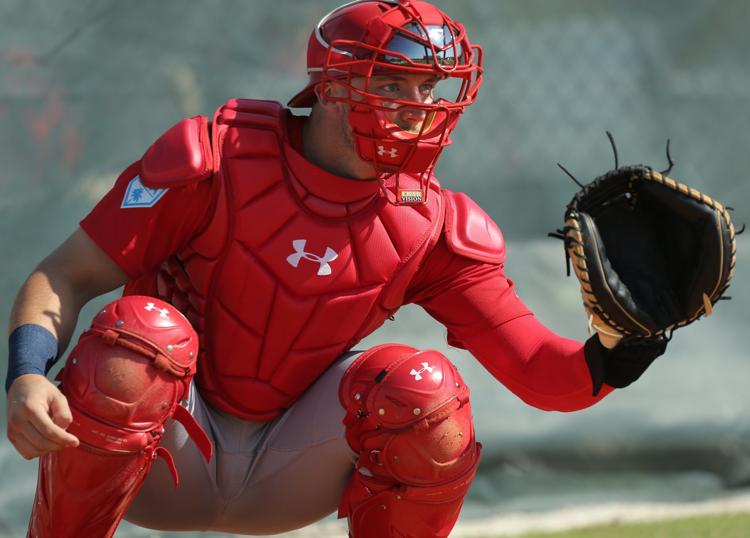 QUESTION: Does Edgardo Rodriguez, the the 19-year-old acquired in the Tampa trade, have any chance of being a starting catcher? Why trade for him if not?
GORDO: We're years away from knowing whether he has the potential to become an everyday catcher. But he hit the ball well as a teenager and now we'll see what he does at the short-season level. Why trade for him? He has potential and he's a catcher. Finding a good catcher is really, really hard, so you pile 'em up and let nature run its course.
EVALUATING CUONZO MARTIN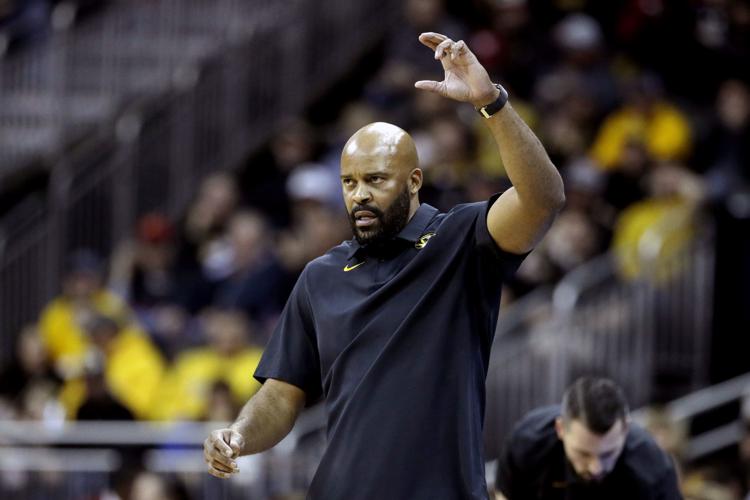 (Asked before Mizzou's 91-75 win over Florida on Saturday)
QUESTION: In Year 3 of Cuonzo Martin, what do you make of the program? Obviously a big upgrade from Kim Anderson, but the program feels a little stale already. Is it fair to expect Mizzou to be a tournament team year in and year out?
GORDO: Martin's record would be much, much better if both Porters and Tilmon had stayed healthy. I'm guessing he would have two NCAA berths and one pretty good NCAA run under his belt already. That said, the failure of several players to take a big step this season is a concern. So is the offensive incompetence. If you play slow, you better earn easy baskets while operating with efficiency. This team plays slow and runs a terrible offense.
Cuonzo will need to add grad transfer firepower and get fresh coaching eyes on that offense next season. In Year 4 he will be in must-win mode.
ENTHUSIASM FOR THE XFL?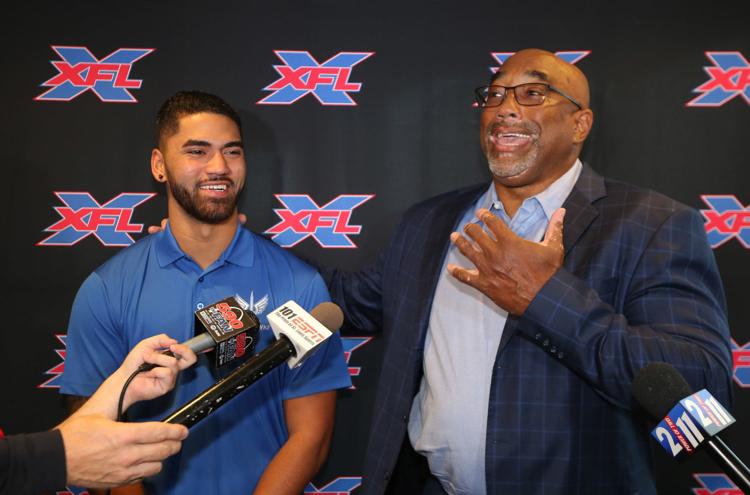 QUESTION: Has your opinion changed on the XFL from when it was first announced to today? Could it possibly succeed?
GORDO: I expect initial enthusiasm. But I need to see a whole lot more -- TV ratings, revenues, fans caring enough to bet on these games -- to start giving the XFL a chance to survive where every other such league failed.