Like Northern Kentucky, Wofford is a mid-major power. It won 30 games a year ago, reached the NCAA Tournament and knocked off Seton Hall.
Like Northern Kentucky, Wofford lost key players and its coach from that team. But like the Norse, the Terriers made the Tigers work for their expected home-court victory.
That's a good thing, because the Tigers need the work.
Wofford pushed Mizzou well into the second half . . . and then stopped making shots, allowing the Tigers to roll to a 75-56 victory.
"We were up 49-48, then the bottom fell out," Wofford coach Jay McAuley said. "We missed some layups and some open looks, got frustrated and that led to some silly turnovers which they obviously converted at the other end."
The Tigers had a big size advantage -- even when coach Cuonzo Martin used smaller lineups -- and they used it to wear down the Terriers.
"I thought we were good in the first half," McAuley said. "They made some adjustments that we didn't handle too well, and we missed a few more shots in the second. But their pressure created a ton of turnovers and easy buckets in transition."
The same thing happened to Wofford against Butler on Saturday.
"I was really proud of how we handled certain stretches of both games," McAuley said. "These two teams are top 10 defensive teams in the country. They showcase size, athleticism and the ability to switch up some defensive looks. I was really proud of how our guys handled stretches of both games, and I feel like we took a big step forward in rebound the basketball."
Here are a few thoughts on the game:
Missouri's offense asks centers to set a pick, then dive back to the basket. Once again Jeremiah Tilmon earned an early offensive foul for setting a sloppy pick. If he can't master this detail, it will cost him valuable minutes this season.
Reed Nikko can set picks without incident, but he must present a better threat rolling back to the basket. He caught one pass with his head after heading to the basket seeking a rebound instead of the pass. He didn't play again.
Parker Braun subbed in for Tilmon after that and converted two baskets inside. He gained space with his quick feet and he is always ready to finish. Braun will have a tougher time against more physical teams, but he showed he could be a big factor next season after another summer of weight training.
Aside from the one sloppy pick, Tilmon kept his composure and made good decisions with the ball. He looked good shooting his three-point jumper, just as he looked good shooting a mid-range jumper earlier this season. More face-up buckets would help the Tigers this season and also help stock for the pro level.
Martin leaned hard on guards Mark Smith, Dru Smith and Xavier Pinson. They combined for 37 points, 11 assists, four steals and four turnovers. The Smiths are smart, seasoned and sturdy players while Pinson adds the flash -- like with his steal and dunk and his cross-over dribble to set up a step-back jumper in the key.
Kobe Brown only played 15 minutes, but he made two tough shots. One was a contested three-pointer from the wing and one was a drive into traffic. The Tigers need him to become a regular offensive threat this season to balance up their attack.
Tray Jackson and Mitchell Smith didn't budge from the bench after combining for 23 minutes at Xavier. Martin will need contributions from them against bigger teams, so presumably he will use the less-daunting matchup against Morehead State to get them some work before this weekend's tougher games.
THE GRIDIRON CHRONICLES
Here is what folks are writing about college football:
Pat Forde, SI.com: "Low ebb (for Tennessee quarterback Jarrett Guarantano): Going rogue on a fourth-down sneak Oct. 19 against Alabama, a decision that resulted in a fumble and a 100-plus-yard touchdown return that sealed defeat for the 2-5 Volunteers. That led to a sideline ripping and facemask tugging from coach Jeremy Pruitt, not to mention being pilloried by Tennessee fans. After being benched earlier in the season, many of them didn't want to see him again. Since: Guarantano has come off the bench the last three games, keying Tennessee victories over South Carolina, UAB and Kentucky—the program's first three-game winning streak since 2016. Guarantano replaced freshman J.T. Shrout in the first two games and Brian Maurer in the third, with positive results. He led two touchdown drives to help the Vols take command against South Carolina, then led two more in the second half against Kentucky to erase a 13-3 deficit."
Dennis Dodd, CBSSports.com: "I knew the Bulldogs reminded me of some team of the past. It's Alabama from about 2009-11. Jake Fromm is a game manager, D'Andre Swift is the go-to running back, and the defense is nails. Bama won natties playing that way. Georgia is trending that way after slugging it out with Auburn."
George Schroeder, USA Today: "Whether you believe Georgia can derail LSU's charge for the SEC championship depends on the answer to this question: Is the Georgia defense good enough to make you overlook the play of an offense that has spent most of the past two months stuck in neutral? From an optimistic point of view, Saturday's win signaled the Bulldogs' formula for returning to the College Football Playoff, which centers on ball control, the opportunity to strike downfield in the passing game and the stingy play of a defense that may be the best in the Bowl Subdivision.  This defense might be the antidote to LSU's suddenly potent offense, which scored 46 points in last Saturday's seismic victory against Alabama and features the odds-on favorite for the Heisman Trophy in quarterback Joe Burrow. Overall, however, more LSU opponents than not rank in the bottom half of the FBS in yards allowed per play. Georgia's defense entered the weekend ranked fifth nationally in yards per play and will climb higher after allowing Auburn to gain just 329 yards on 86 plays. The Bulldogs have allowed more than 17 points in a game only once. The defense will give Georgia a shot in the SEC championship, now that the Bulldogs have officially punched their ticket for Atlanta. But the offense continues to be a concern. Though running back D'Andre Swift cracked the 100-yard mark and the running game as a whole gained 141 yards, the third-most Auburn has allowed in a game all season, quarterback Jake Fromm completed just 13 of his 28 attempts for 110 yards — with 51 of that total coming on a deep touchdown pass in the first quarter."
Pete Fiutak, College Football News: "The Gophers had this budgeted in. Let Iowa run around with the Floyd of Rosedale Trophy. Let the fans rush the field and celebrate like crazy now that the Hawkeyes did what the Hawkeyes do – have a good year with a signature win, and no Big Ten championship. Minnesota isn't going to lose at Northwestern, so what the Penn State win did was allow for a loss to either Iowa or Wisconsin to take the West and get into the Big Ten Championship. Of course, it would've been wonderful to get by Iowa – this was a rivalry game, after all – but wouldn't it be more fun to celebrate a division title in Minneapolis than in Evanston? That could still happen, by the way, if Wisconsin gacks at home against Purdue, but it's unlikely. Best of all for Minnesota, unlike Baylor losing to Oklahoma, taking a loss is just fine in the College Football Playoff race. Beat Northwestern, beat Wisconsin, and win the Big Ten title over the Ohio State/Penn State winner and … in. IN, IN, IN … no questions asked."
MEGAPHONE
"I wear my feelings on my sleeve all the time. That's kind of who I am. You've just got to be able to control that and make good decisions, and I didn't do that. So I regret that part of it. I also am the one that has to represent this organization, and I want to do that the right way."
Georgia coach Kirby Smart, after uttering a profanity in the aftermath of his team's victory over Auburn.
Missouri Men's Basketball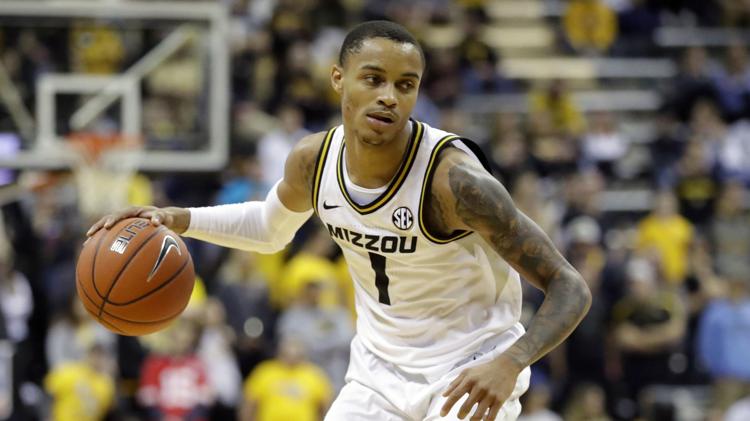 Wofford Missouri Basketball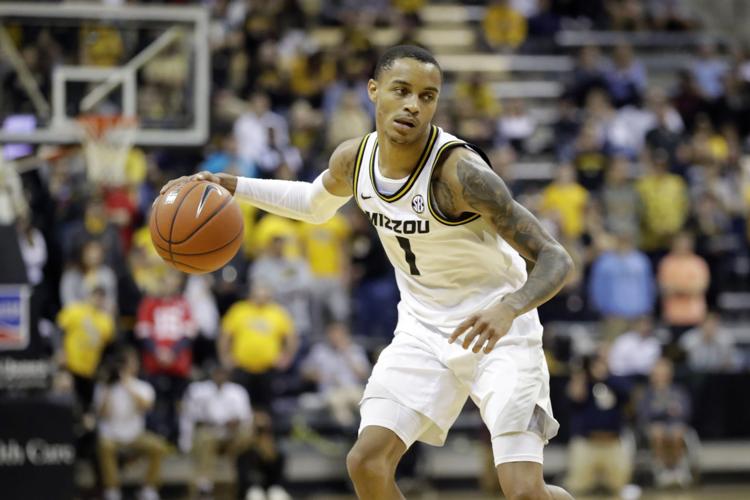 Wofford Missouri Basketball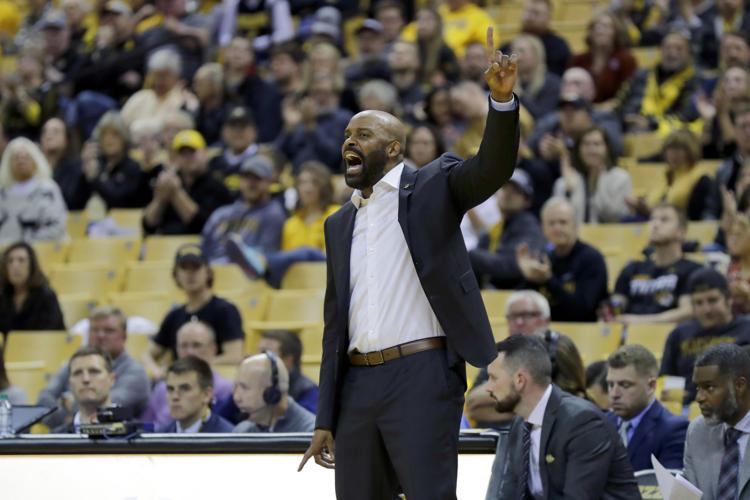 Wofford Missouri Basketball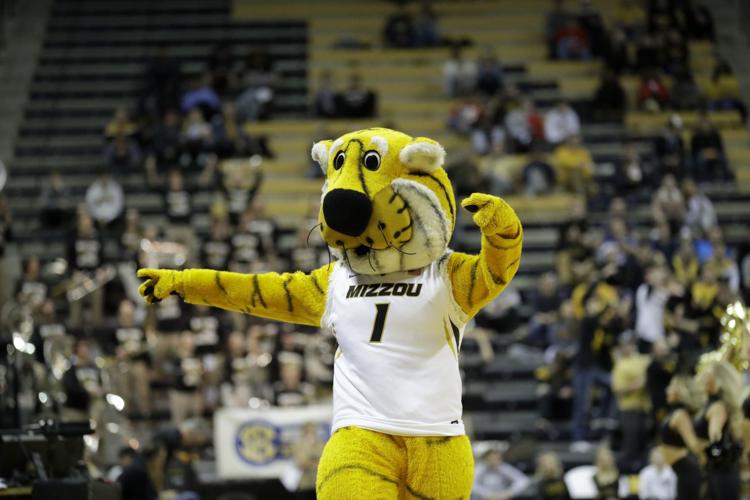 Wofford Missouri Basketball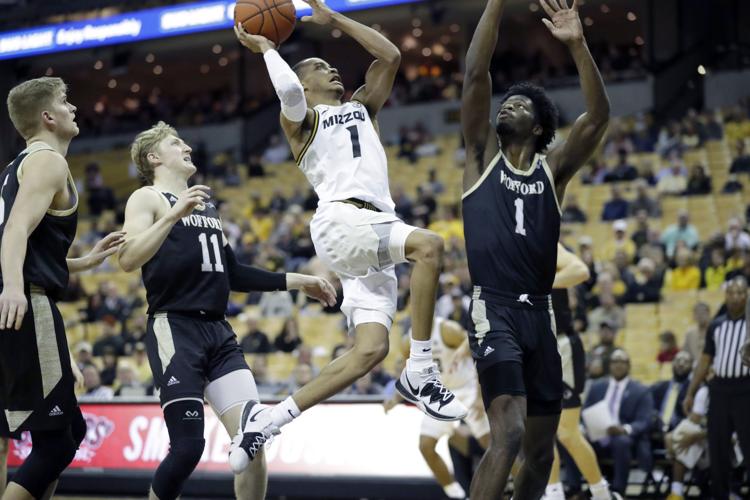 Wofford Missouri Basketball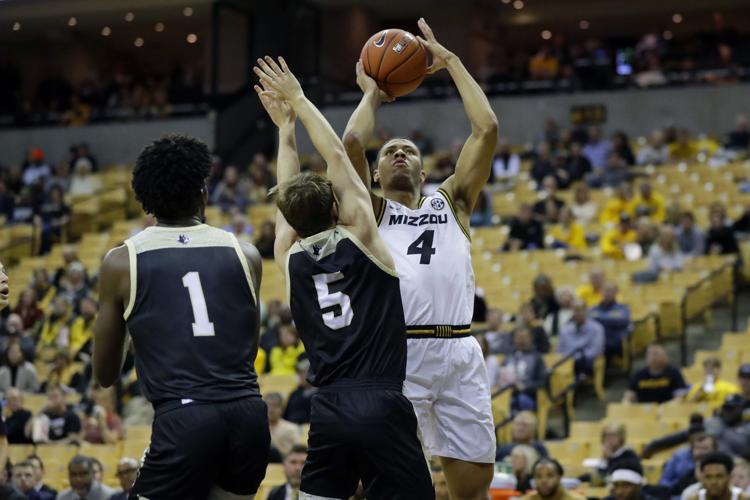 Wofford Missouri Basketball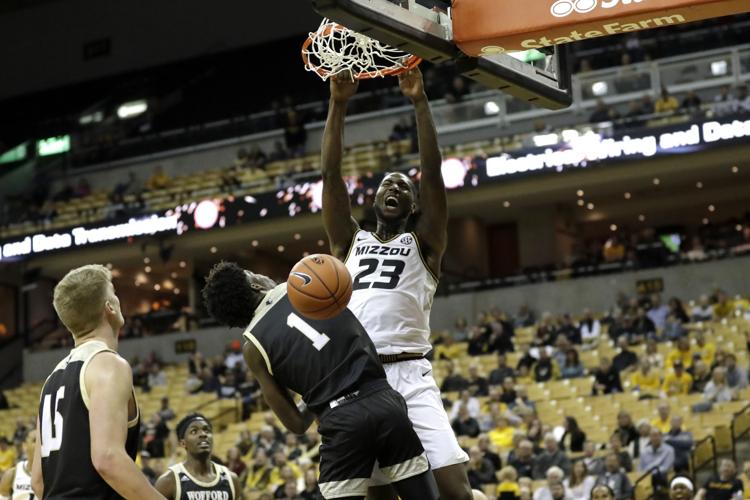 Wofford Missouri Basketball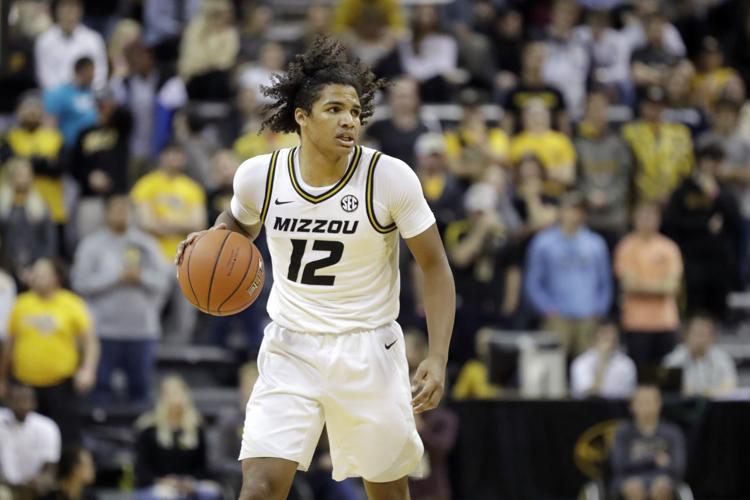 Wofford Missouri Basketball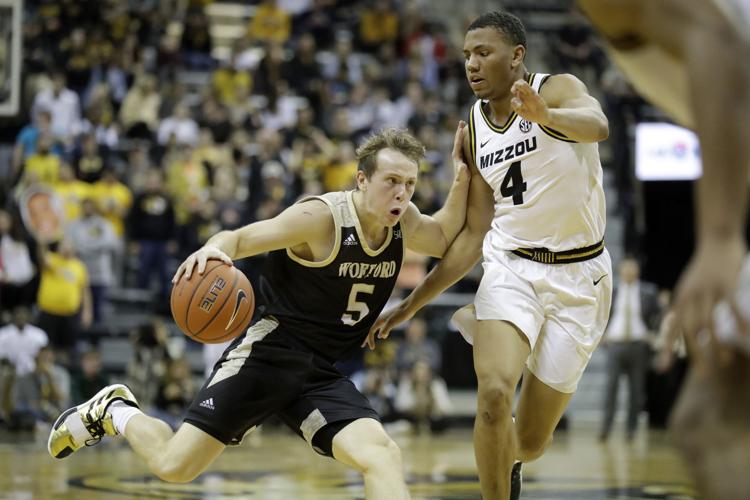 Wofford Missouri Basketball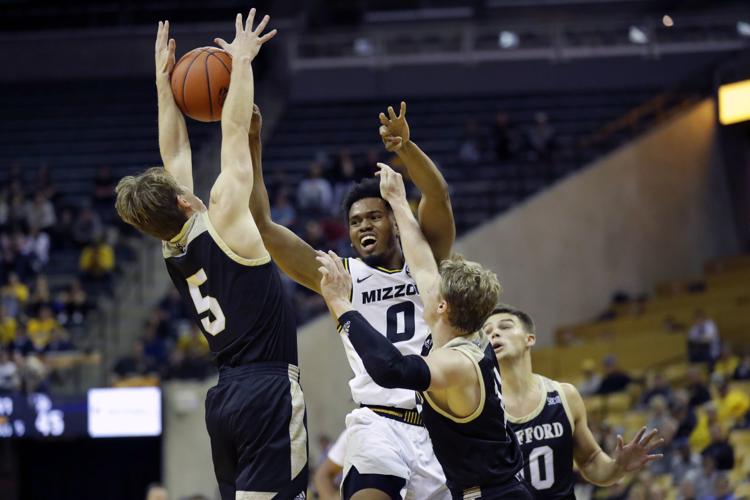 Wofford Missouri Basketball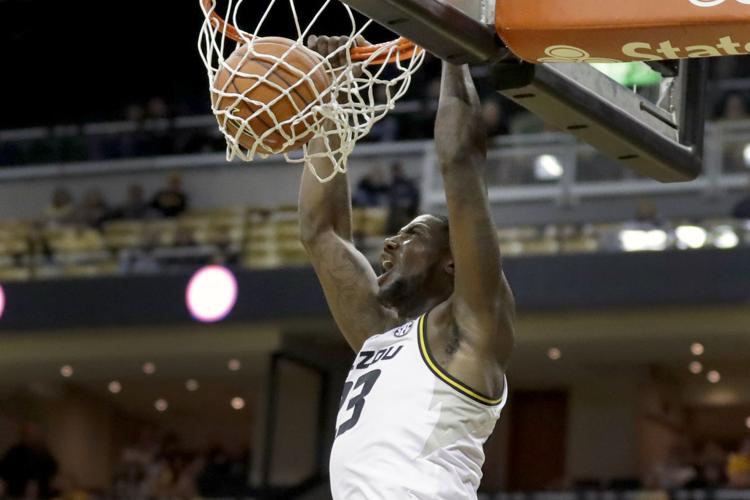 Wofford Missouri Basketball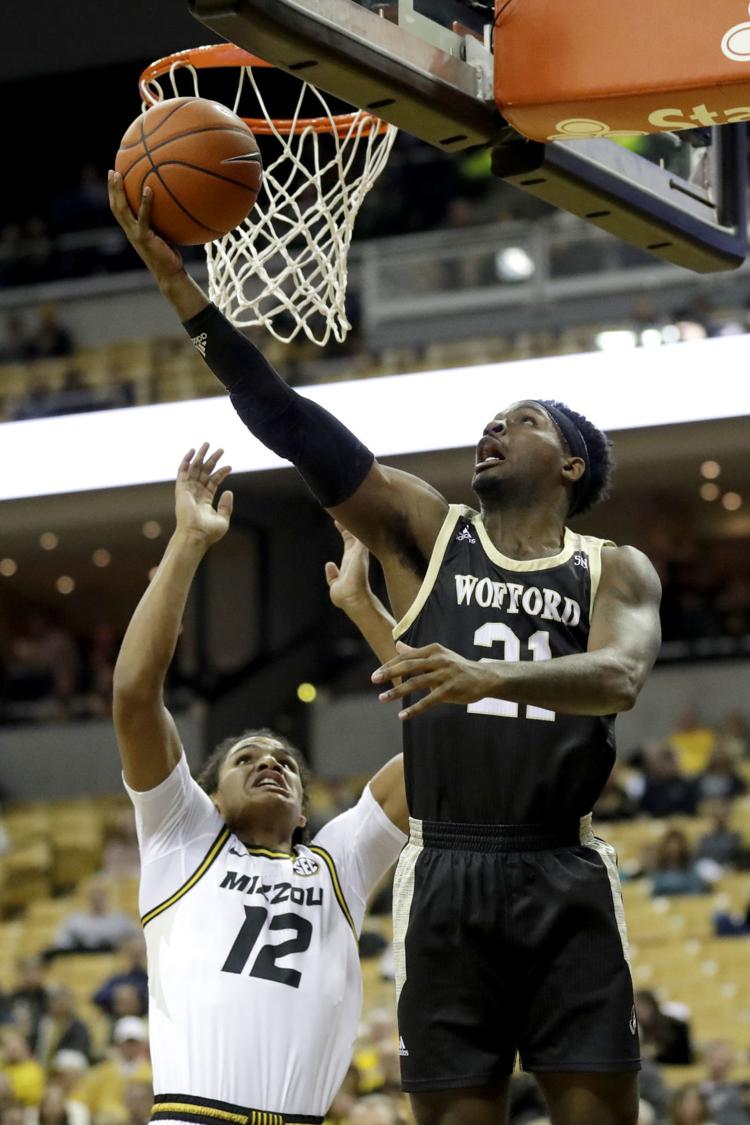 Wofford Missouri Basketball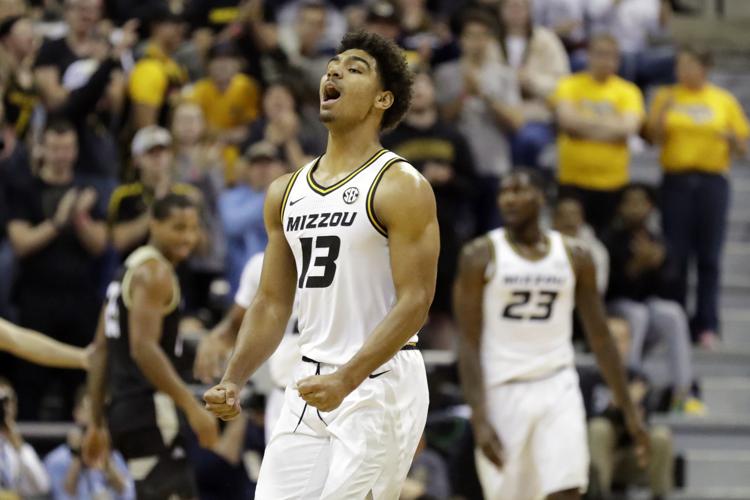 Wofford Missouri Basketball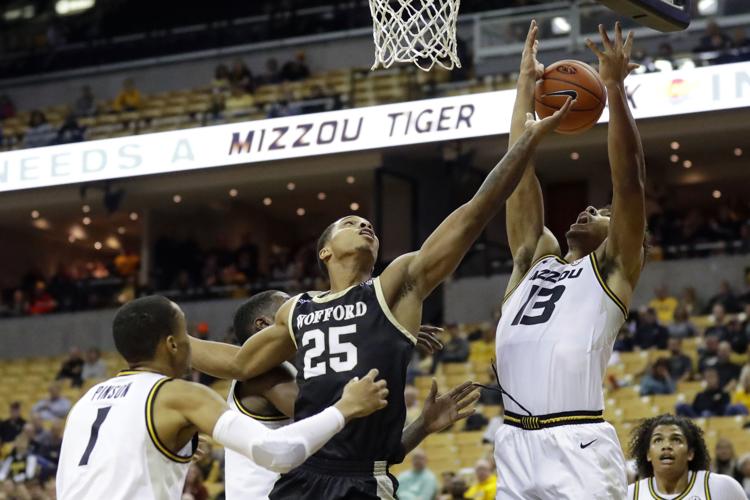 Wofford Missouri Basketball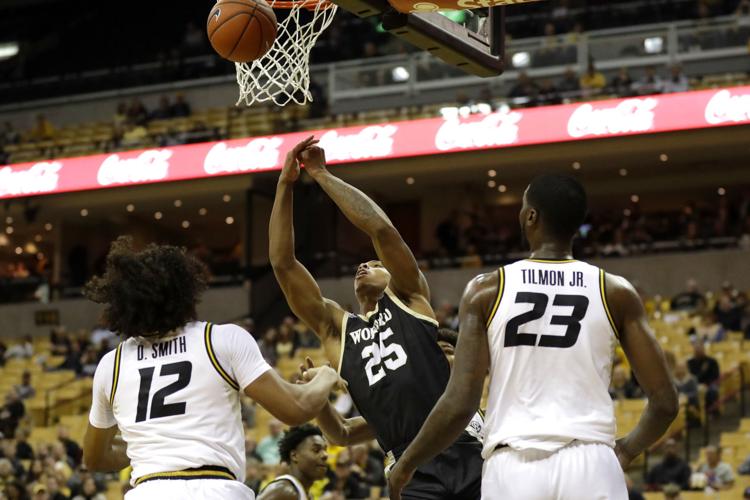 Wofford Missouri Basketball