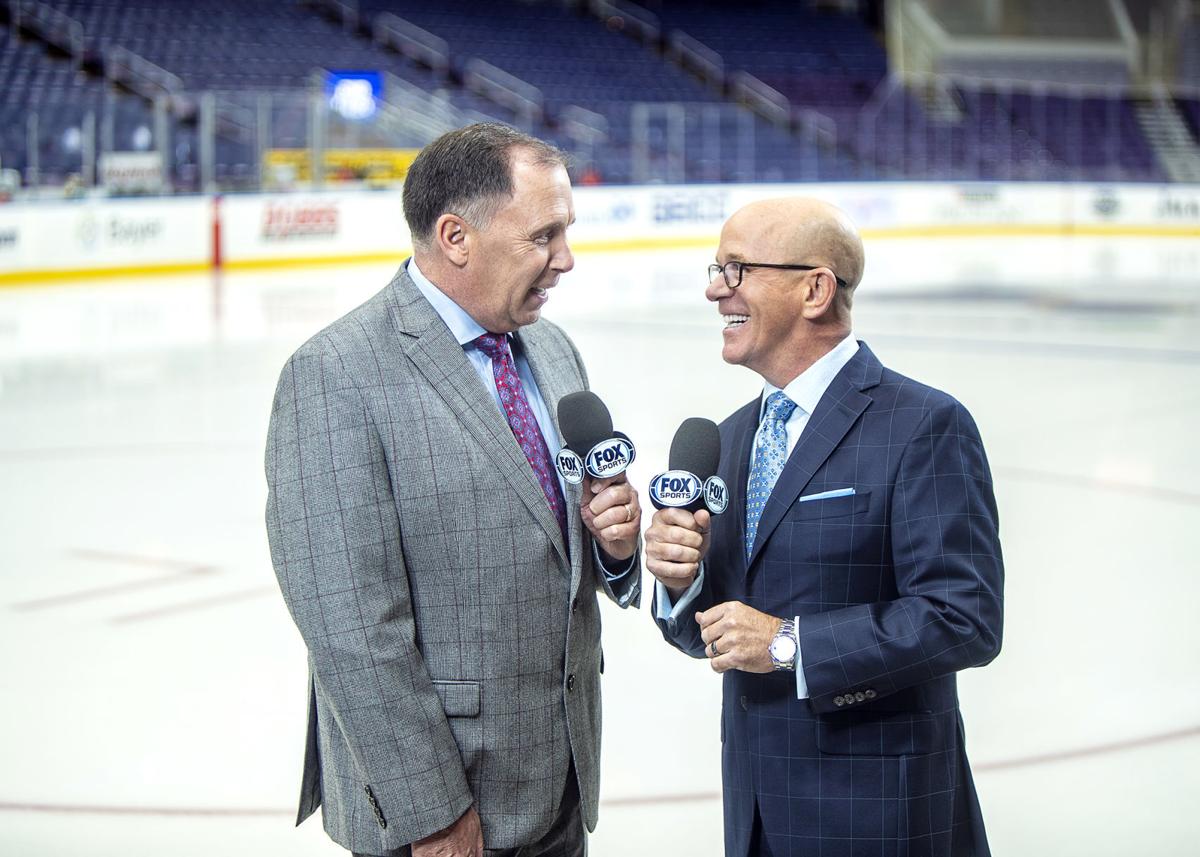 It looks as if relief is coming for St. Louis sports fans whose television programming provider has dropped Fox Sports Midwest.
In a conference call Thursday with financial analysts, the head of FSM owner Sinclair Broadcasting said the station eventually will be offered separately to viewers. It now is available only through a subscription to a service that carries it, and the station currently is not picked up by Dish Network and streaming providers including Hulu and YouTube TV.
That has angered some fans of the Cardinals, Blues  because FSM shows the vast majority of their games. It also carries some St. Louis University men's basketball contests.
But Sinclair president and CEO Chris Ripley said Thursday that what now is known as Fox Sports Midwest, as well as other regional sports networks Sinclair owns nationwide, will be available for customers to purchase independently.
"We have a pretty aggressive plan," he said. "It will happen next year."
But indications are that offering could be later than sooner, so consumers should not expect that option to be in place if the Blues are back on the ice in January — or possibly even by the beginning of the baseball season next spring.
But Sinclair has plenty of motivation to roll that out as soon as it can, as it has partnered with casino operator Bally's to integrate sports betting into its telecasts in jurisdictions where it is legal.
It will rebrand the stations with a Bally's-related name, so the more people those channels reach when the betting is up and running, the more opportunities for reaping gambling profits arise. That's because Bally's, via Sinclair, will be booking bets.
Bernie's back?
John Hadley, who heads a group that is close to purchasing KFNS (590 AM), said Thursday that an agreement has been reached with Bernie Miklasz to take over the 3-6 p.m. weekday slot beginning Dec. 7 as the station returns to its all-sports roots.
Miklasz, the longtime St. Louis sports media figure who was dropped by WXOS (101.1 FM) last spring for what was said to be financial reasons because of the coronavirus pandemic, does not want to comment without a deal being signed. Hadley said that is mere formality.
"It's going to happen," he said. "We have a handshake. It will get done."
Revolving radio
The announcement this week that St. Louis University's basketball radio broadcasts are moving from WXOS to KMOX is the latest in a long string of local teams bouncing from station to station.
In the last two decades all the major pro teams in the area — the Cardinals, Blues, Rams — as well as the Missouri and Illinois football and basketball teams — have switched local broadcast outlets. Some more than once.
Now the Billikens are heading to their third station in the last dozen years and in sports terms they in essence are the "player to be named later" in a juggling of teams between KMOX and WXOS.
Last year, the Blues moved from KMOX (1120 AM) to WXOS (101.1 FM). Part of the team's reason for the jump was that it would be the focal point at 101, which did not have a pro team on its airwaves after the Rams left town several years earlier. At KMOX, the Blues were behind the Cardinals in the pecking order.
By moving, the Blues no longer have games bumped to another station because of overlapping broadcasts with the Cards. They also benefit by being on a station that talks about sports all day, with a heavy hockey presence including Blues-specific programming.
WXOS had SLU since the station adopted the sports-talk format in 2009, when the Billikens moved from KFNS (590 AM). But the Bills never gained much traction on the station, with little coverage outside game broadcasts. They often were a mere afterthought. Last season, SLU games were frequently moved to alternate stations when their games conflicted with Blues contests.
They also often will be out of the limelight at KMOX, with its news-talk format during the daytime and Cardinals focus when talking sports at night. And their broadcasts will be bumped to KFTK-FM (97.1) on rare occasions when they and the Cardinals are playing simultaneously. But KMOX still figures to give the Bills a significant amount of exposure.