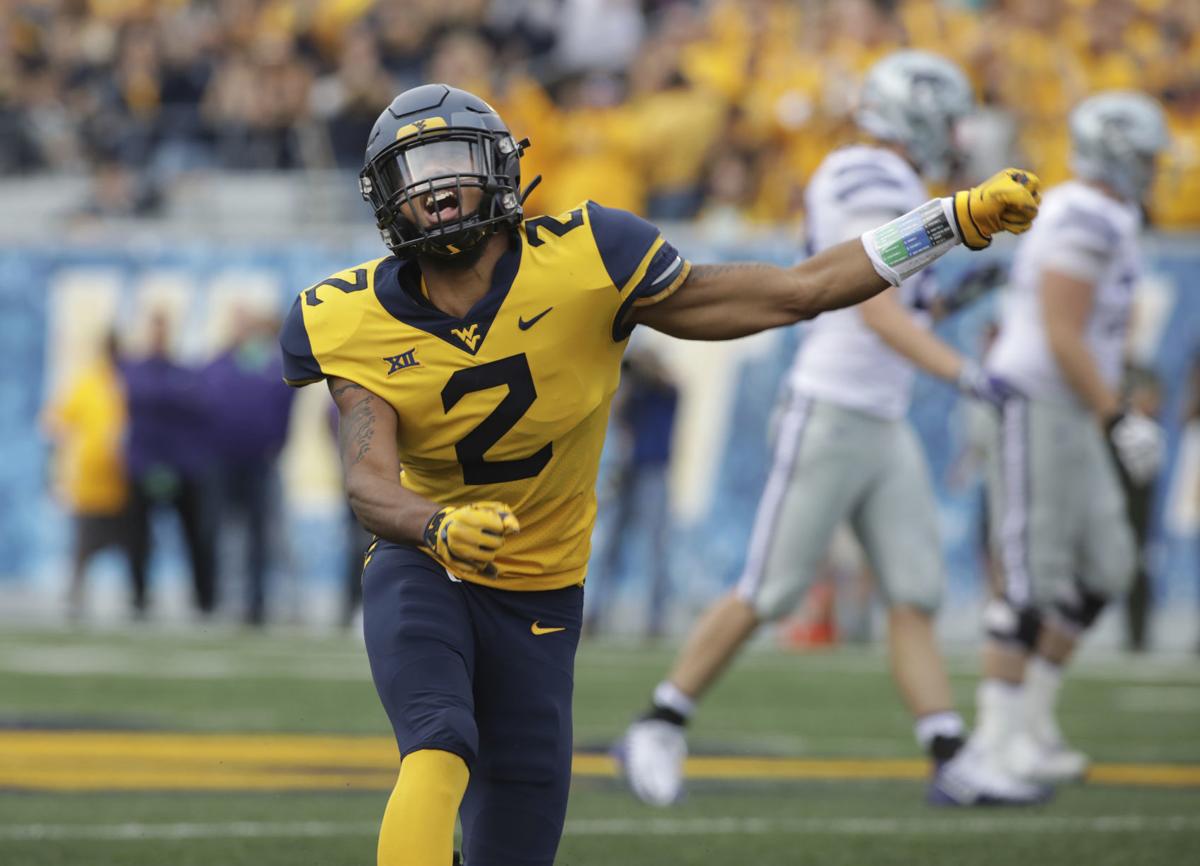 The St. Louis BattleHawks wrapped up their two-day draft on Wednesday, selecting defensive backs and then wrapping things up with 30 rounds of an open draft.
"We feel very good about the way the last couple of days went," BattleHawks coach and general manager Jonathan Hayes said after his XFL team went from zero to 71 players. "We selected a lot of explosive athletes, We continued to strengthen our versatility and depth today as we moved forward.
"It definitely was a marathon, but because of the hard work our staff had done and trusting in the process, it came off the way we thought it would. It's going to make for some great competition when we return in December."
(BattleHawks' Day 2 draft list at bottom of story.)
Hayes, a longtime assistant coach for the NFL's Cincinnati Bengals, continued: "I've been through a lot of drafts, but I came out of this one grinning because I felt like a lot of things fell our way. I really feel like we pin-pointed a lot of players we wanted and we ended up with a good number of them. I feel good about the team we put together.
"If it was up to me, we'd start tomorrow. But honestly, we have a lot of work to do before we're ready to take the field."
The team will hold organized team activities and a minicamp in St. Louis at the former Rams Park, now called the Athletic Center, in Earth City from Dec. 3-19 before taking some time off for the holidays. Training camp begins Jan. 3 in Houston and will continue through Jan. 22. Then its back to St. Louis to prepare for the season opener, on Feb. 8.
The BattleHawks will play their home games at The Dome at America's Center downtown. The 10-week season, with no byes, will run through April 12. There will be playoff games on April 18-19, with those winners squaring off in the first championship game on April 26.
Joining St. Louis in the XFL are the Washington D.C. Defenders, the Houston Roughnecks, the New York Guardians, the Dallas Renegades, the Tampa Bay Vipers, the Seattle Dragons and the Los Angeles Wildcats.
Building on the momentum they developed Tuesday in drafting skill players, offensive linemen and the defensive front, the BattleHawks picked up where they left off by starting Wednesday's selections with defensive backs.
"We picked up a number of guys with professional experience, something that's going to help us a great deal," Hayes said.
Early picks there included Florida Atlantic's Herb Miller, Florida's Will Hill and Murray State's D'Montre Wade. Hayes seemed especially excited about the selection of safety Kenny Robinson, from West Virginia.
"His arrow is definitely pointing toward the sky," the coach said.
After defensive backs, the team turned its attention to adding depth in the open phase of the draft.
"In the open draft, we were definitely looking to make sure we had enough depth in all positions," Hayes said. "We want to make sure to create some competition in all positions. And we wanted to create a strong overall team.
"We feel like we've created a great foundation for our football team moving forward."
Special teams
With the first pick in Phase 5 of the draft, the BattleHawks selected the league's first kicker — South Carolina's Elliott Fry.
He was the Gamecocks' career leading scorer, scoring 359 points while converting 66 of 88 (75 percent) of field goals and 161 of 162 extra points. He converted all 14 kicks for the Orlando Apollos of the now-defunct Alliance of American Football and in the most recent NFL preseason made one of two field goals in camp with the Chicago Bears and two field goals and two extra points in an exhibiton game with the Baltimore Ravens.
"Obviously any time you can go play football is good," Fry told the Charlotte Observer on Wednesday. "My focus is still to make it in the NFL and that is the goal. Maybe another team will scoop me up, but if not, I have no problem going to the XFL. Kicking in the AAF worked well for me so I know this will, too."
Fry has auditioned by a number of NFL squads this season.
At punter, the BattleHawks selected a local product in Jack Fox from Rice University. Fox, from Ladue High, was in training camp with the Kansas City Chiefs.
As a senior at Rice, Fox averaged 44.2 yards per punt, including one kick that traveled 62 yards. In last year's East-West Shrine Game, Fox unleashed a 57-yarder.
As a high school senior, Fox was a first-team all-state punter and a second-team selection at kicker. He also played quarterback at Ladue, throwing for 1,900 yards and 18 touchdowns as a senior.
The BattleHawks' long snapper is John Wirthel, from the University of Kansas.
Draft process
Despite his NFL experience, Hayes was faced with a bit different situation in building a team from scratch. But he felt things went well.
"Our preparation was very good," he said. "As the draft unfolded, I thought we handled it well. The work we did to prepare, the work we did (both days), it's going to help build the foundation for this football team."
Hayes added: "It's all about creating competition. I think having more good players at every position is what's going to make us that much better."
Day 2: St. Louis BattleHawks draft
Defensive backs
Round 31: S Herb Miller, Florida Atlantic
Round 32: S Will Hill, Florida
Round 33: CB D'Montre Wade, Murray State
Round 34: S Dexter McCoil, Tulsa
Round 35: S Kenny Robinson, West Virginia
Round 36: CB Marquez White, Florida State
Round 37: CB Trovon Reed, Auburn
Round 38: S Joe Powell, Globe Tech
Round 39: CB Trey Caldwell, Louisiana-Monroe
Round 40: CB Ryan White, Auburn
Open draft
Round 41: K Elliott Fry, South Carolina
Round 42: LB Ro'Derrick Hoskins, Florida State
Round 43: LB Steve Beauharnais, Rutgers 
Round 44: TE Cole Hunt, Texas Christian
Round 45: DT DaVonte Lambert, Auburn 11
Round 46: T Andrew McDonald, Indiana 
Round 47: DT Jake Payne, Shenandoah
Round 48: DE Markus Jones, Angelo State
Round 49: WR Brandon Reilly, Nebraska
Round 50: WR Devozea Felton, Tuskegee
Remaining picks
Offense
RB Ray Lawry, Old Dominion
RB Lenard Tillery, Southern
WR Carlton Agudosi, Rutgers
WR Davon Grayson, East Carolina
WR Damoun Patterson, Youngstown State
TE Connor Davis, Stony Brook
G Michael Miller, Washburn
T Bruno Reagan, Vanderbilt
Defense
DT Kellen Soulek, South Dakota State
DE Farrington Huguenin, Kentucky
DE Shaq Jones, Alabama-Birmingham
DE Ulric Jones, South Carolina
LB Garret Dooley, Wisconsin
CB Clifton Duck, Appalachian State
CB Charles James, Charleston-Southern
Specialists
---
Day 1: BattleHawks' draft
QB: Jordan Ta'amu, Mississippi
Rd. 1: RB Christine Michael, Texas A&M
Rd. 2: QB Brogan Roback, Eastern Michigan
Rd. 3: WR De'Mornay Pierson-El, Nebraska
Rd. 4: WR L'Damian Washington, Missouri
Rd. 5: TE Wes Saxton, South Alabama
Rd. 6: WR Marcus Lucas, Missouri
Rd. 7: RB Matt Jones, Florida
Rd. 8: WR Ishmael Hyman, James Madison
Rd. 9: WR Alonzo Russell, Toledo
Rd. 10: WR Jordan Lasley, UCLA
Rd. 11: T Matt McCants, UAB
Rd. 12: G Brian Folkerts, Washburn (Hazelwood Central)
Rd. 13: G Dallas Thomas, Tennessee
Rd. 14: T Kent Perkins, Texas
Rd. 15: T Jake Campos, Iowa State
Rd. 16: C Tyler Gauthier, Miami
Rd. 17: G Blake Muir, Baylor
Rd. 18: C James Murray, Holy Cross
Rd. 19: G Juwann Bushell-Beatty, Michigan
Rd. 20: G Dejon Allen, Hawaii
Rd. 21: DT Casey Sayles, Ohio
Rd. 22: LB Terence Garvin, West Virginia
Rd. 23: LB Andrew Ankrah, James Madison
Rd. 24: DE Jamell Garcia-Williams, UAB
Rd. 25: DT Channing Ward, Mississippi
Rd. 26: DT Khyri Thornton, Southern Mississippi,
Rd. 27: DE Gimel President, Illinois
Rd. 28: DT Marcus Hardison, Arizona State
Rd. 29: LB Nicholas Grigsby, Pittsburgh
Rd. 30: DE Corbin Kaufusi, BYU