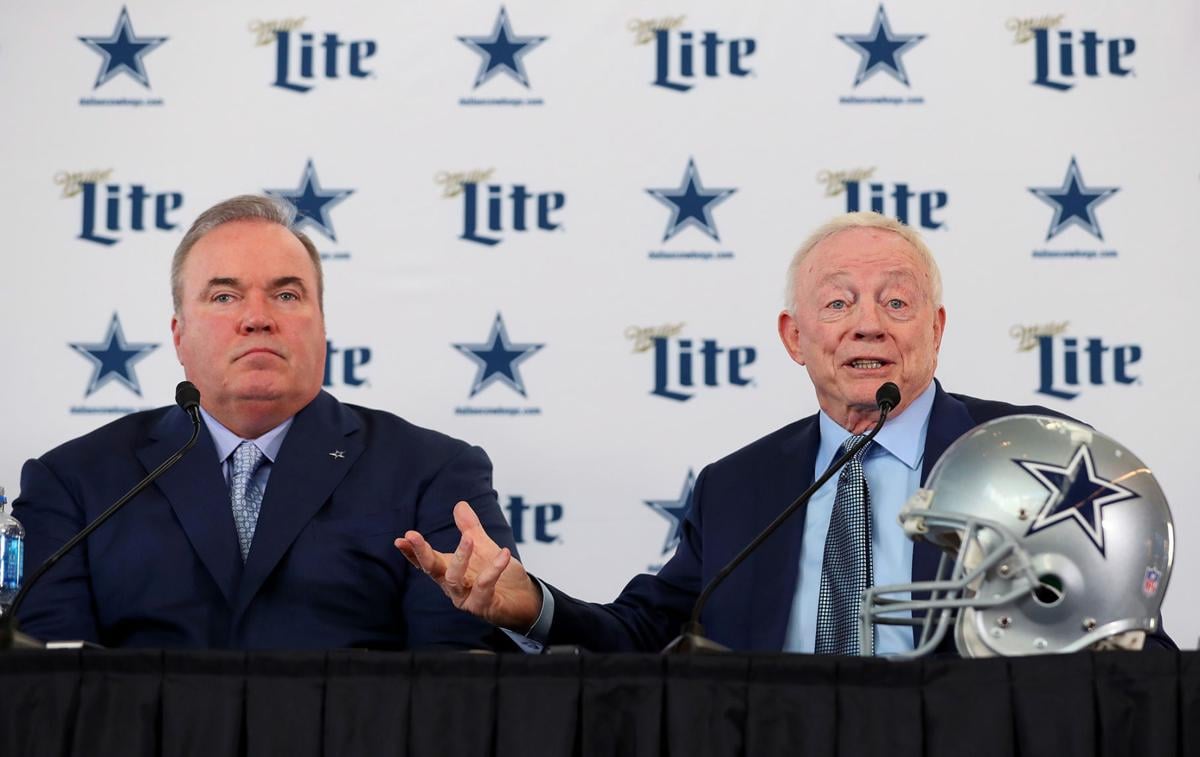 FRISCO, Texas - New Dallas Cowboys coach Mike McCarthy is methodically and efficiently going about the business of assembling his staff.
He has continued that process with four additional coaches: Maurice Linguist, holdover Doug Nussmeier, Scott McCurley and Jeff Blasko, sources confirmed.
Linguist will serve as the secondary coach, replacing Kris Richard, who was the passing game coordinator and defensive backs coach under Jason Garrett.
Richard had one year left on his contract and had interviewed for the head coaching job for the New York Giants after the season.
But McCarthy went in a new direction with the up and coming Linguist, who spent the past two years at Texas A&M.
Linguist, a native of Mesquite and played at Baylor. He has also coached in college at Minnesota, Mississippi State, Iowa State, Baylor and Buffalo.
Nussmeier was the tight ends with the Cowboys last season but he will coach quarterbacks under McCarthy, replacing Jon Kitna.
Nussmeier, a former NFL quarterback, has spent the bulk of his career coaching quarterbacks before moving to tight ends in 2018.
He was the quarterbacks coach for the St. Louis Rams for two seasons (2006-07). He also coached quarterbacks in college as well as served as offensive coordinator at Fresno State, Washington, Alabama, Michigan and Florida.
Nussmeier is one of just two coaches from Garrett's staff being retained by McCarthy, joining offensive coordinator Kellen Moore.
McCurley and Blasko are back with McCarthy after working on his staff in Green Bay.
McCurley will work with the linebackers, though his role has not yet been fully defined, according to sources.
Blasko will serve as the assistant offensive line coach.
Other staff members include defensive coordinator Mike Nolan, offensive line coach Joe Philbin, defensive line coach Jim Tomsula and special teams coach John Fassel.
McCarthy is expected to complete his staff by the end of the week.
Tackling the news and updates you need to keep up with the latest from the St. Louis Battlehawks and the NFL.