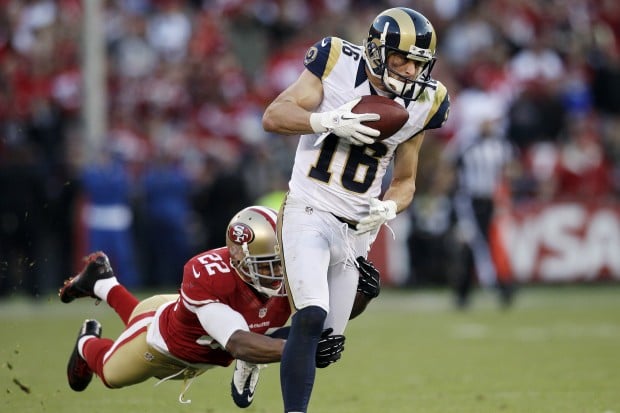 The Rams were willing to go about $4 million a year on Danny Amendola. Amendola wanted $6 million plus. So at the start of free agency it was clear that if the market was there for Amendola, his time was over with the Rams.
Turns out the market was there. Amendola agreed to terms with New England on Wednesday evening on a five-year, $31.5 million deal that according to the NFL Network and other reports includes $10 million in guaranteed money. That's $6.1 million per year.
No one doubts Amendola's toughness and skills when healthy, but it's a lot of money for someone who has played in only 12 of the Rams' last 32 games and never had more than 689 receiving yards in four NFL seasons.
But in the precision passing game of Tom Brady and the Patriots, Amendola could double that career-high total if he's on the field for 16 games in 2013. When Wes Welker signed a two-year, $12 million deal earlier in the day with Denver it seemed inevitable that the Patriots would go after Amendola _ and go after him hard.
Patriots offensive coordinator Josh McDaniels was a big fan of Amendola's during the 2011 season even though Amendola suffered season-ending elbow and triceps injuries in the season opener. (McDaniels was the Rams offensive coordinator that year.
And the Patriots were believed to be interested in Amendola a year ago when he was a restricted free agent, although Amendola ended up returning to St. Louis on a second-round tender offer.