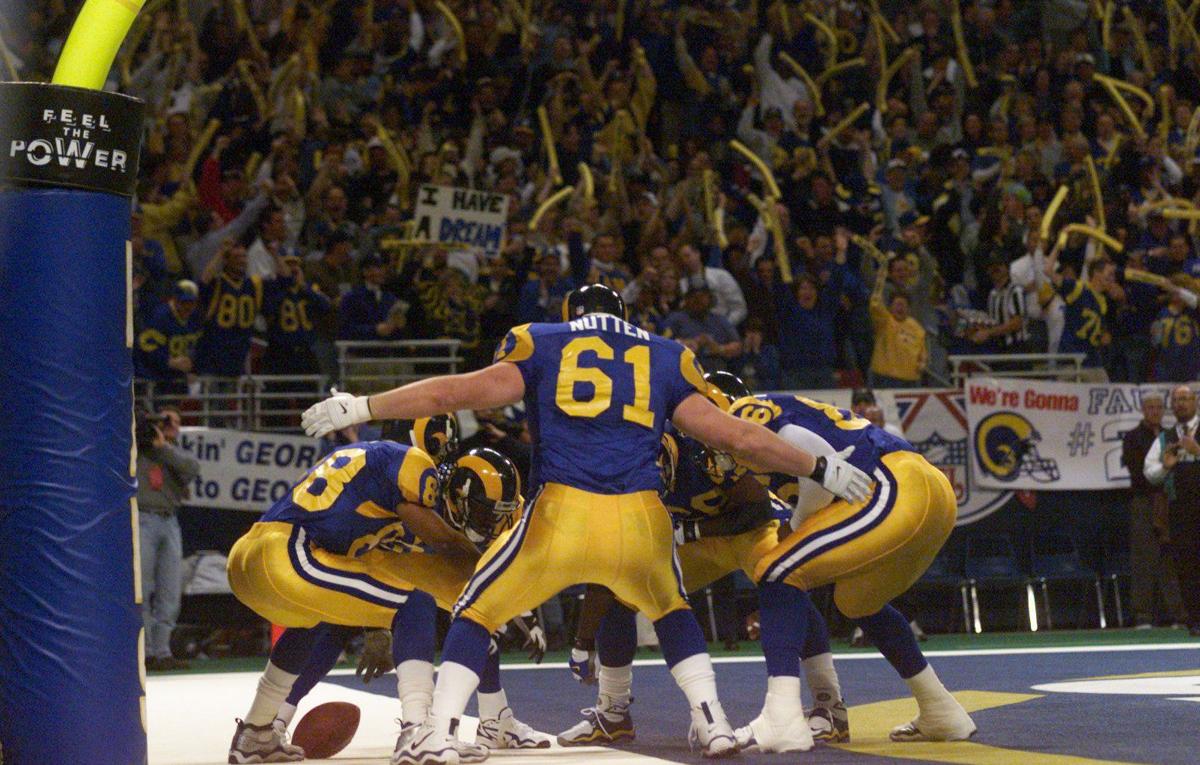 On Jan. 16, 2000, a raucous crowd at the Dome sees the Greatest Show on Turf deliver St. Louis its first postseason football win. Here was how Jim Thomas covered that game.
"Well, so much for not having any playoff experience," Rams coach Dick Vermeil said sarcastically. Soft schedule? Doesn't matter.
Perhaps the sign, hoisted by one of the 66,194 zanies in the Trans World Dome, said it best: "We STILL haven't played anybody."
Minnesota coach Dennis Green said his Vikings played 60 minutes of football Sunday. He needs to get his watch fixed.
Yes, the Vikings hung in for a half. In fact, the visitors from the North led 17-14 at intermission. But then a dance festival broke out in the second half. Featuring, of course, the "Bob 'N Weave"
Kurt Warner's fifth touchdown pass of the game gave the Rams a 49-17 lead midway through the fourth quarter. The Vikings scored three late touchdowns to make the final score 49-37, Rams -- but they were merely cosmetic points, so much rouge to hide the warts in the Minnesota pass defense.
The Rams' scorched-earth offense took no prisoners in the NFC semifinal. Warner threw five TD passes -- to five receivers. He completed 27 of 33 passes for 391 yards, with 10 different receivers catching passes.
"That's a pretty good day's work," Vermeil said.
All of which made the first home playoff game in St. Louis football history well worth the wait.
"This win is so big for the team, so big for the city, and so big for the organization," cornerback Todd Lyght said. "We're really catapulting ourselves in the right direction, and I think we're going to be a tough team for a couple years."
First things first. Namely a date with Tampa Bay in Sunday's NFC Championship Game at the Trans World Dome. The winner gets an all-expense paid trip to Atlanta for Super Bowl 34.
The Rams clobbered the Vikings with their talent, and with the playbook of offensive coordinator Mike Martz. When the dust cleared, the Rams had set 25 team and individual playoff records.
Things got so absurd Sunday that in one second-half sequence converted defensive end Jeff Robinson and No. 3 offensive tackle Ryan Tucker caught TD passes within a span of 1 minute 48 seconds.
Take it from Rams offensive guard Adam Timmerman: "I'd hate to figure out how to try to stop us."
The Vikings decided to try and stop Marshall Faulk by putting an eighth man - safety Robert Griffith - in the "box," or up near the line of scrimmage. Talk about picking your poison.
"They were daring us to pass the ball, so we had to pass the ball," Timmerman said. "There's no sense in running into eight guys when we've only got seven blockers. We kind of took what they gave us."
So Faulk, the Rams' Rolls Royce of a running back, had a quiet day on the ground with only 21 yards on 11 carries. But the Warner Brothers, the team's receiver corps, went bonkers.
All week long, Martz privately said the Rams would go right after Minnesota, that there would be no holding back. He wasn't kidding.
On the Rams' first play from scrimmage, Warner made a play-fake to Faulk, then went deep to Isaac Bruce on a post pattern. Bruce first got behind linebacker Dwayne Rudd.
Safety Anthony Bass was in Bruce's area but temporarily looked over to Torry Holt, who was also running deep route. Big mistake. That was all the opening Bruce needed. His 77-yard TD reception grabbed everybody's attention.
"Once he hit me in the chest, right between the '8' and the '0,' it was over," said Bruce, who finished with four catches for 133 yards.
Well, not quite over. The Rams squandered a 14-3 first quarter lead, thanks to a Warner interception, a dropped third-down pass by wide-open Az-Zahir Hakim, and a botched handoff from Warner to Faulk that resulted in a lost fumble. Those miscues came on the Rams' first three possessions of the second quarter.
Post-Dispatch sportswriters Jim Thomas and Ben Frederickson present their all-time St. Louis pro football team (first published on STLtoday.co…
Minnesota responded with touchdowns by Cris Carter and Leroy Hoard. The Rams, who had trailed for only 4:29 in eight regular-season games at the Dome, found themselves trailing 17-14 at the half.
"We weren't playing our football in the first half," said Faulk, who scored two TDs, one on a dazzling 41-yard screen pass play. "Coach made a remark at halftime like, 'Hey, we're stopping ourselves. We're going to go out there, and we're going to do the same things we've been doing. And we're going to play fast.' "
They played fast all right. Tony Horne took the opening kickoff of the second half 95 yards for a touchdown, starting up the middle and then darting left behind his wedge blockers.
"Tony Horne set the tone with that kickoff return," Lyght said. "It was over after that."
The Rams scored on four of their next five possessions. It would have been five for five, but place-kicker Jeff Wilkins - bothered by tendinitis in his plant leg - missed a 42-yard field goal, wide right.
"We went into the ballgame thinking we could take advantage of their secondary if we could pass protect really well," Vermeil said. "This (Minnesota) team, we knew, would score some points. You're not going to shut them out. But how we played in the third quarter is about as well as we can play."
The defense got into the act as well, holding the Vikings to minus 2 yards in the third quarter - a quarter that featured one of five passing and an atrocious fumble on a botched center snap by quarterback Jeff George.
Don't be confused by the Vikings' 476 yards of total offense - 224 of them came in the final 8:13 of the game after the Rams had built their 49-17 lead. Carter and Randy Moss, the Vikings dynamic duo at wide receiver, did some major stat-padding during garbage time.
"We contained them," Lyght said. "You're not going to stop those guys. They're too good. But we contained them."
That's something the Vikings couldn't come close do doing when the St. Louis offense was on the field.
"We feel like we can outscore anybody in the league," Lyght said. "A lot of people talk about the Minnesota Vikings offense, and they've got a great offense. But we have the best offense."
SP/JBF BRUCE POINTING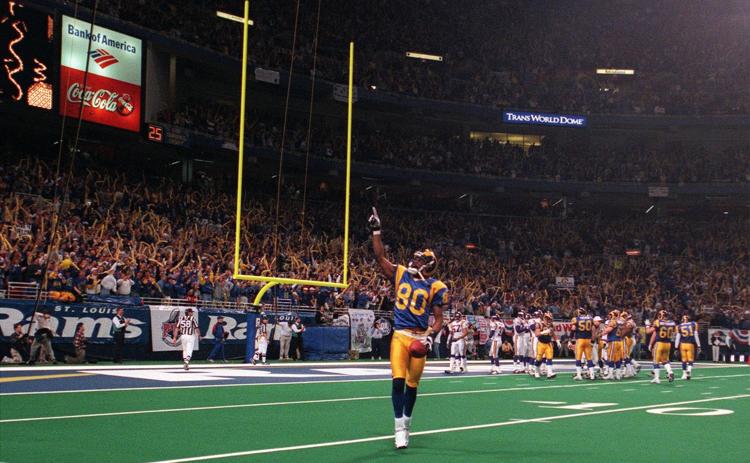 Down go the Vikings in the Rams' 2nd-half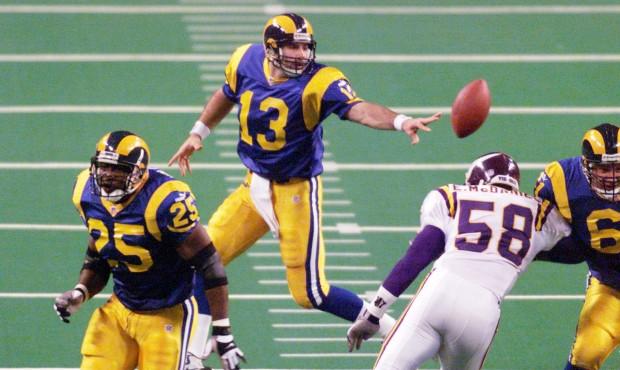 WARNER
Down go the Vikings in the Rams' 2nd-half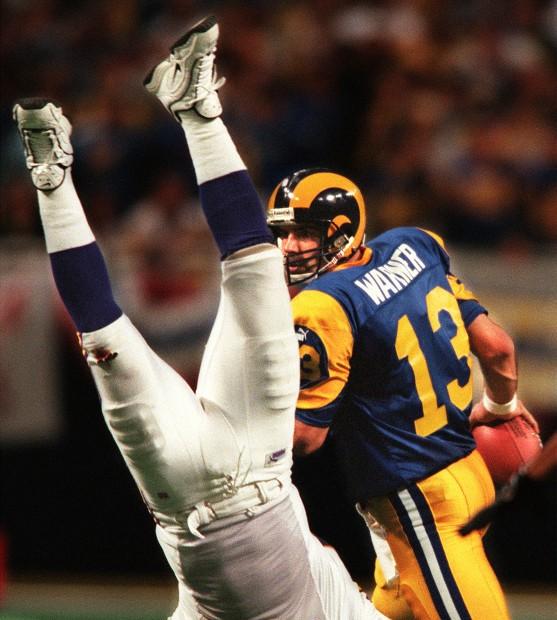 10 YEARS OF RAMS FOOTBALL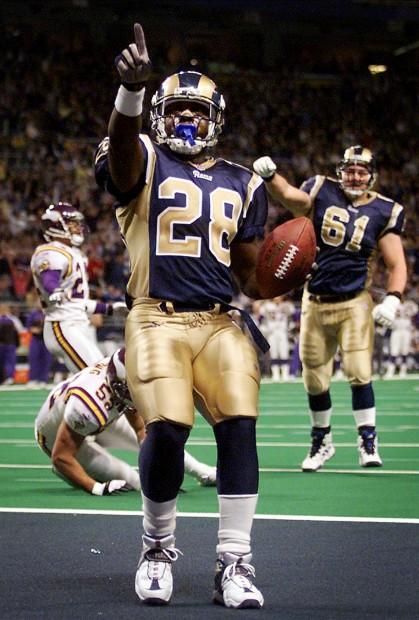 FAULK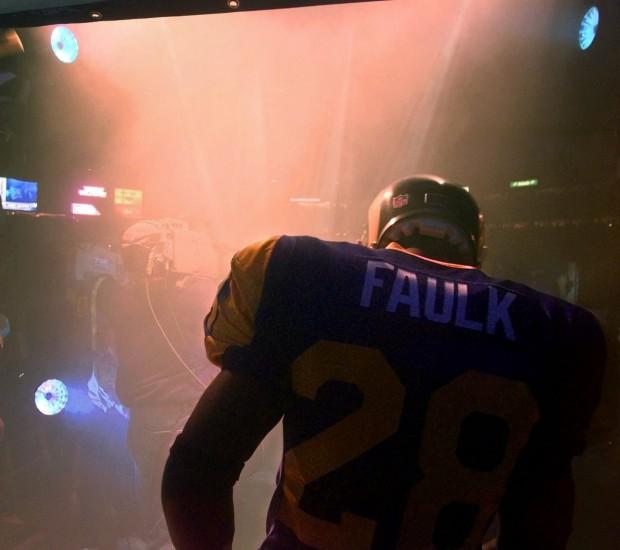 HIDE VERTICAL GALLERY ASSET TITLES
SP LS REAL RAM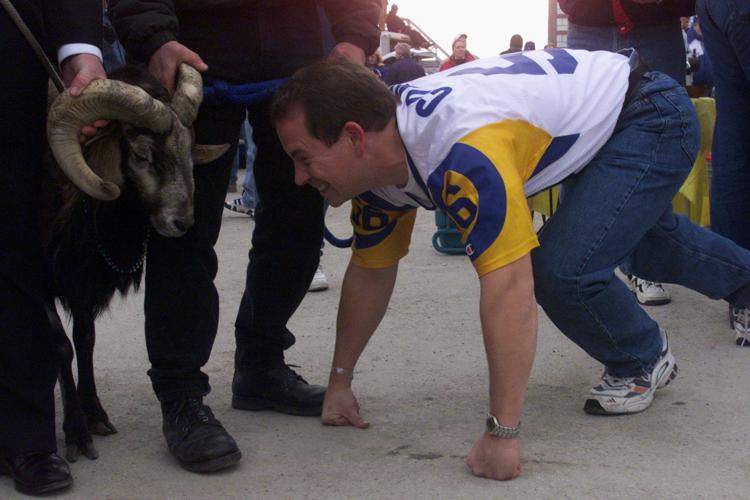 SP LS CHEER2 RAMS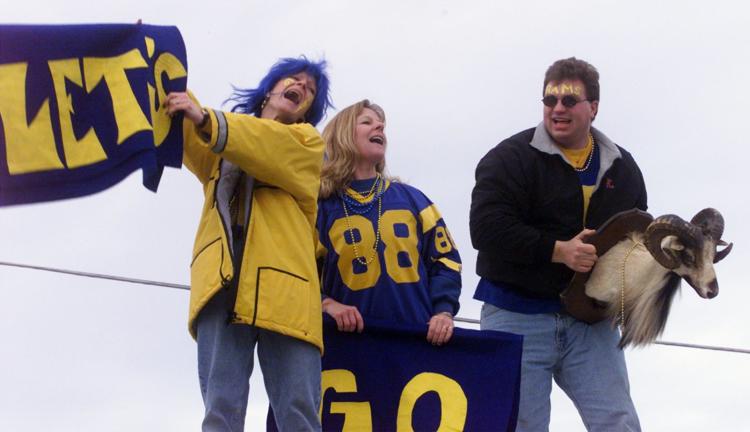 SLP2000011604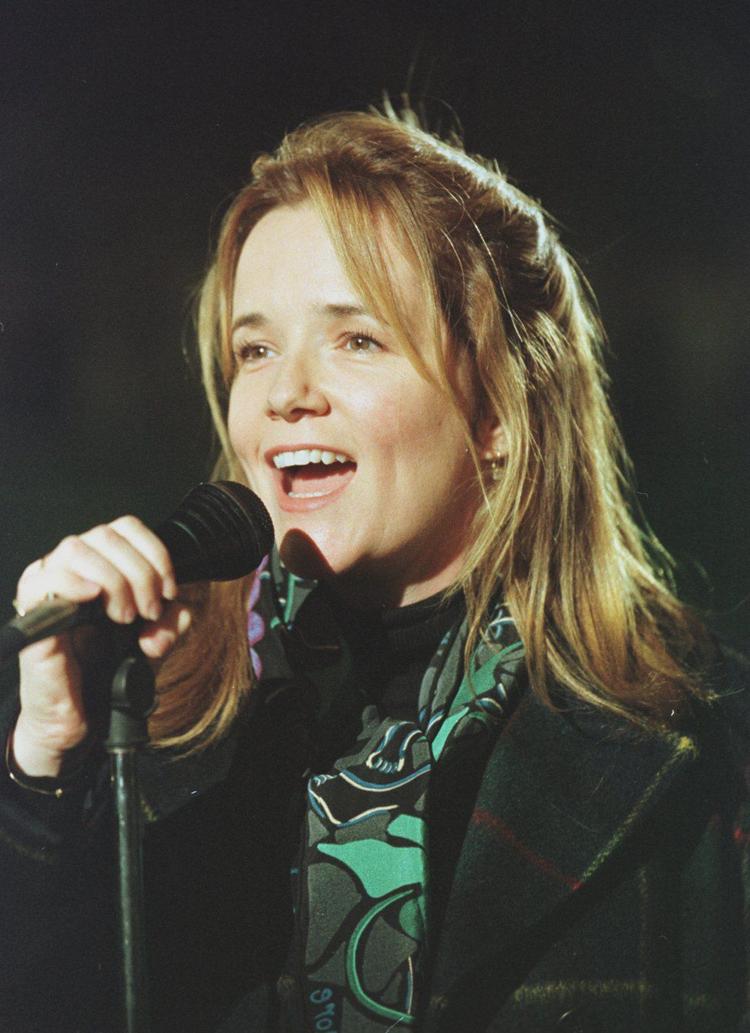 SP RC HORNE TOUCHDOWN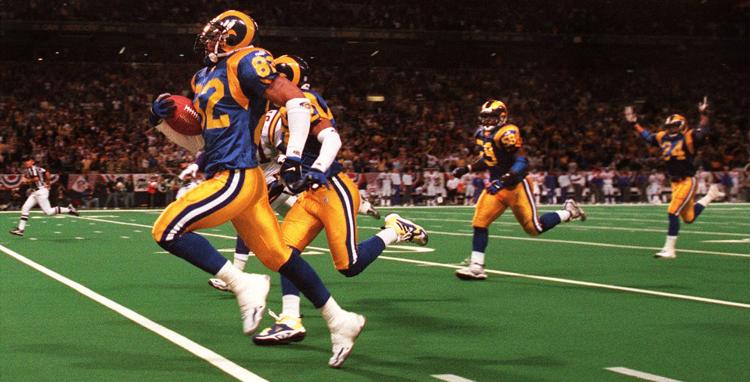 SP CL RAMS WISTROM JUBO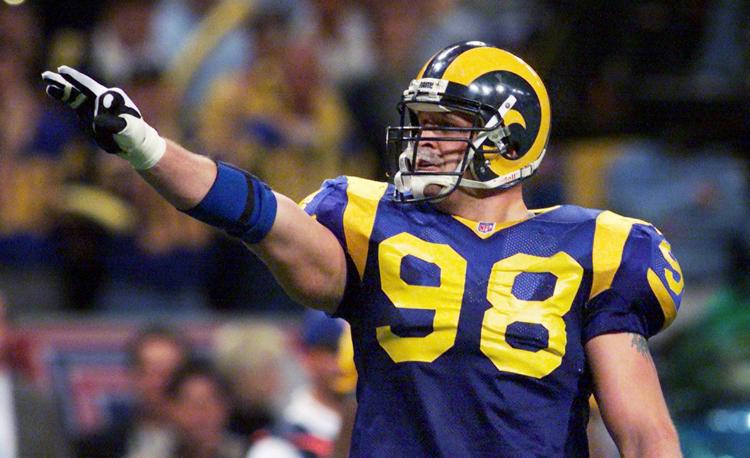 VIKINGS RAMS
SLP2000011601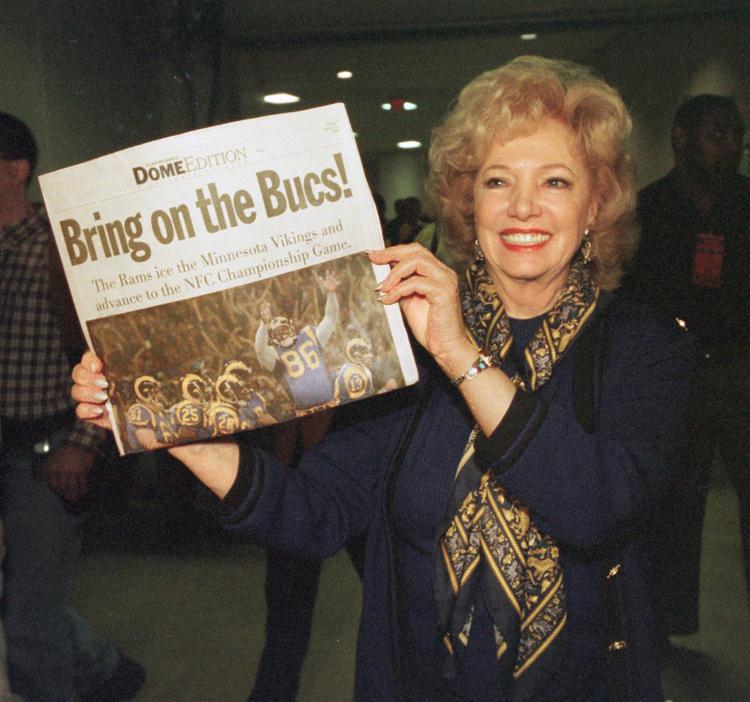 SP CL RAMS WARNER PITCH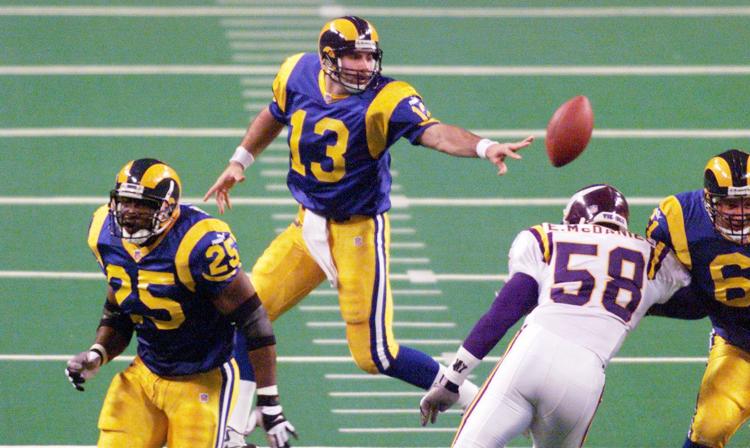 FBN-PLAYOFFS-VIKINGS-RAMS-05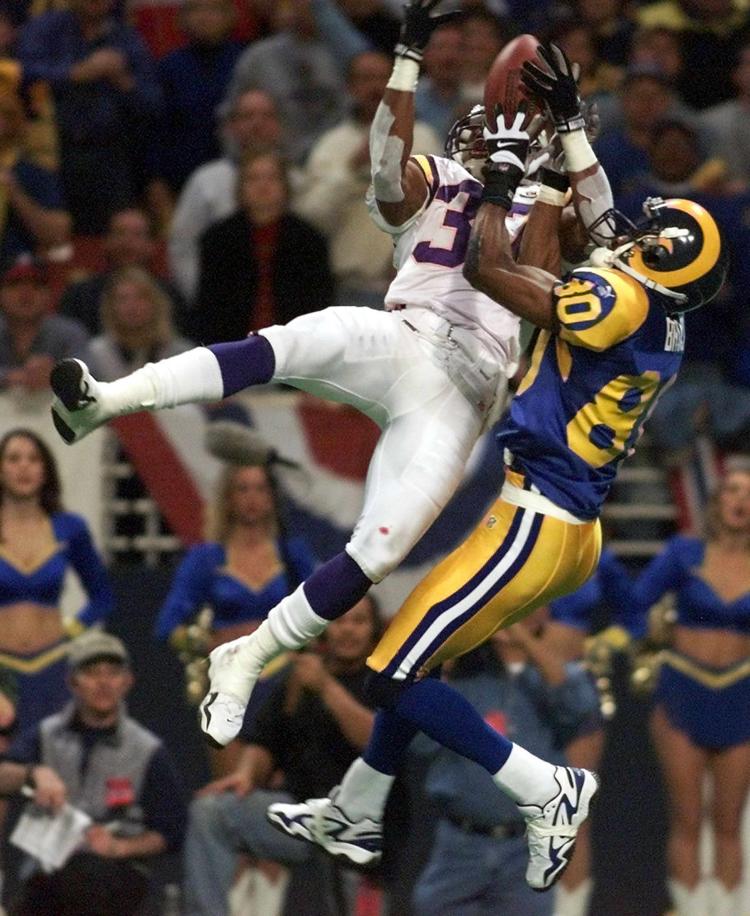 FBN-PLAYOFFS-VIKINGS-RAMS-MOSS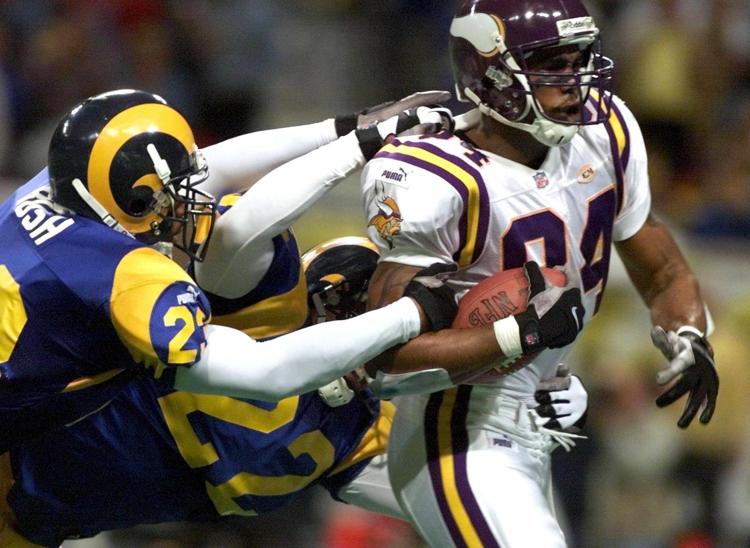 SP LS RAMS FAN IN THE ZONE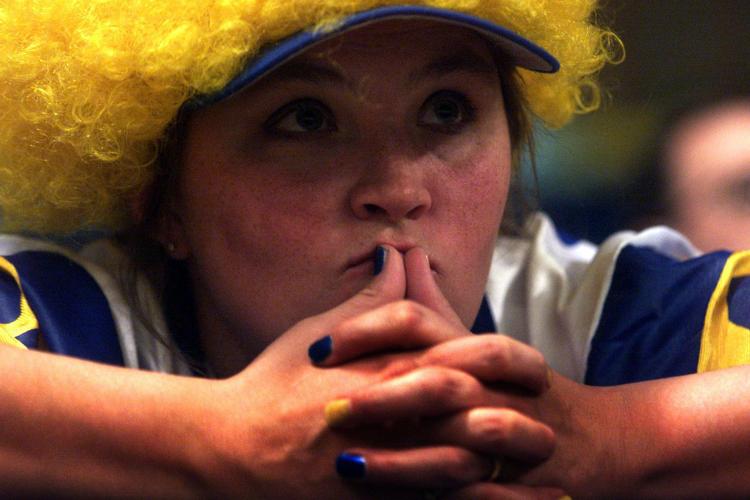 VIKINGS RAMS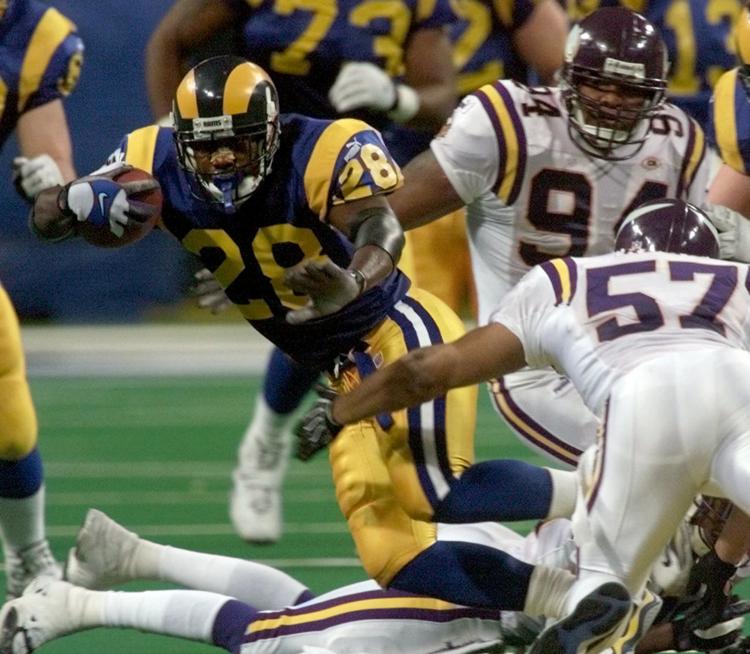 SPKM HAKIM RETURN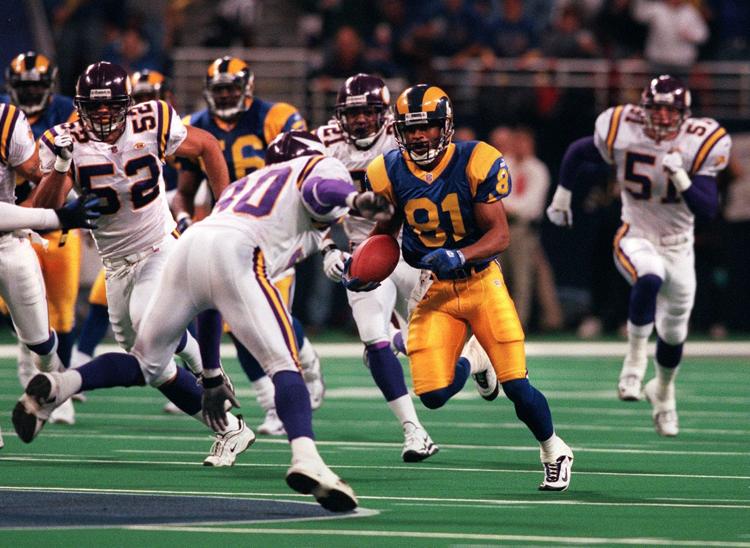 FBN-PLAYOFFS-VIKINGS-RAMS-GEORGE SACK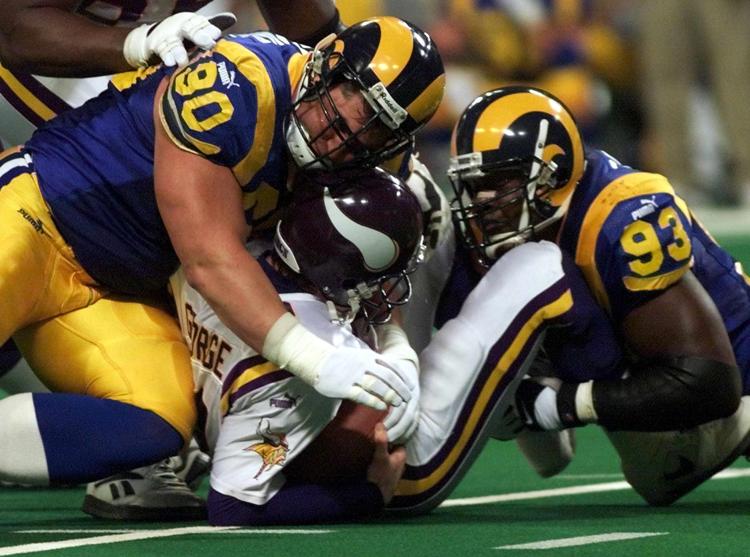 VIKINGS RAMS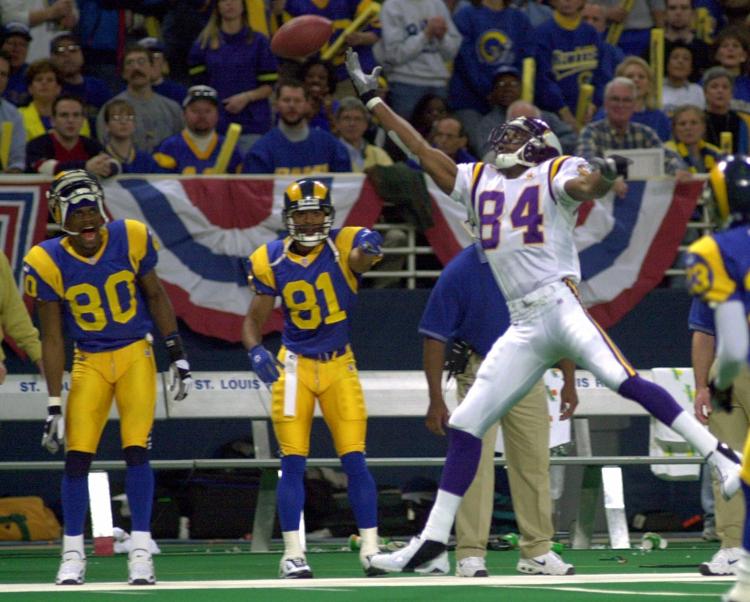 VIKINGS RAMS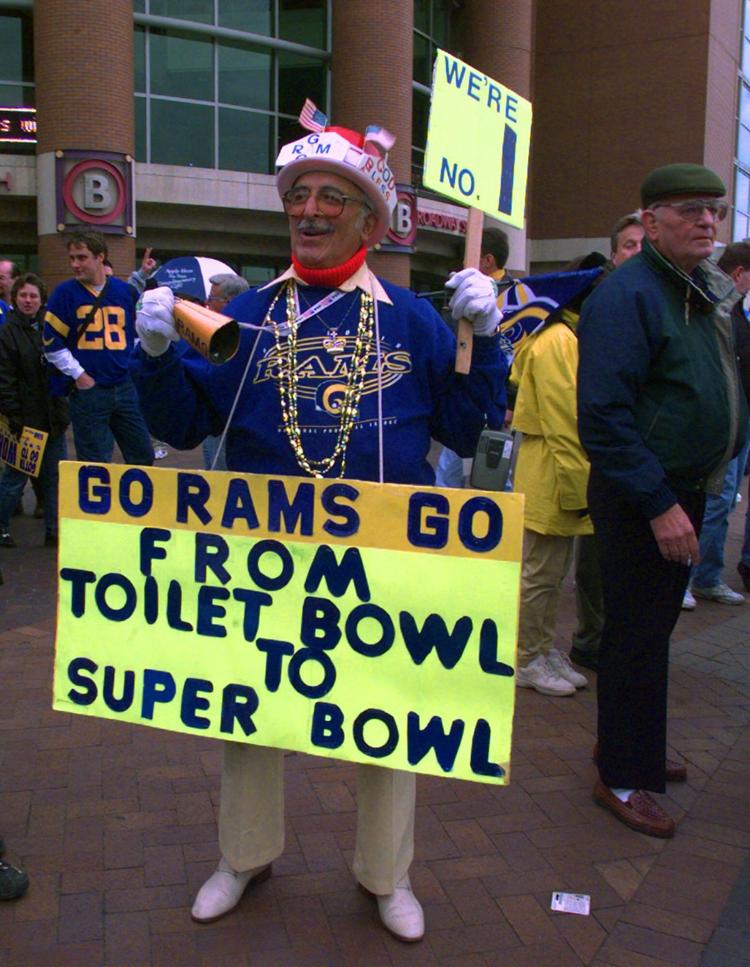 SP AC BRUCE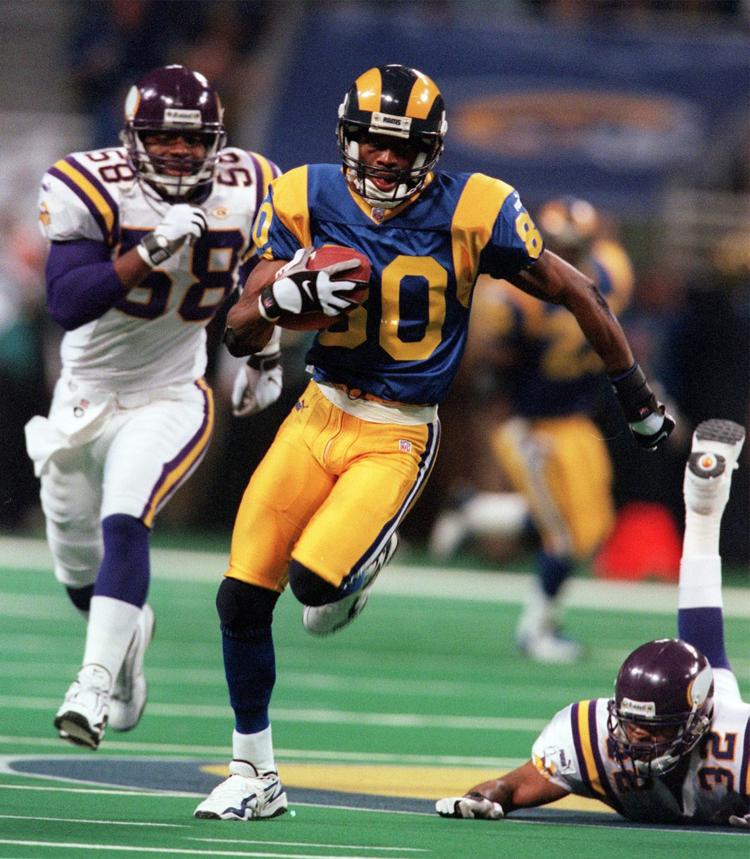 SP/JBF SACK TIME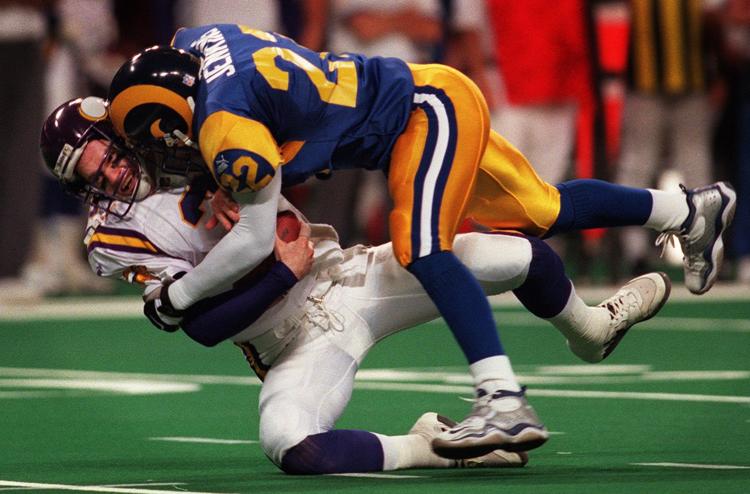 SP CL RAMS VERMEIL YELL2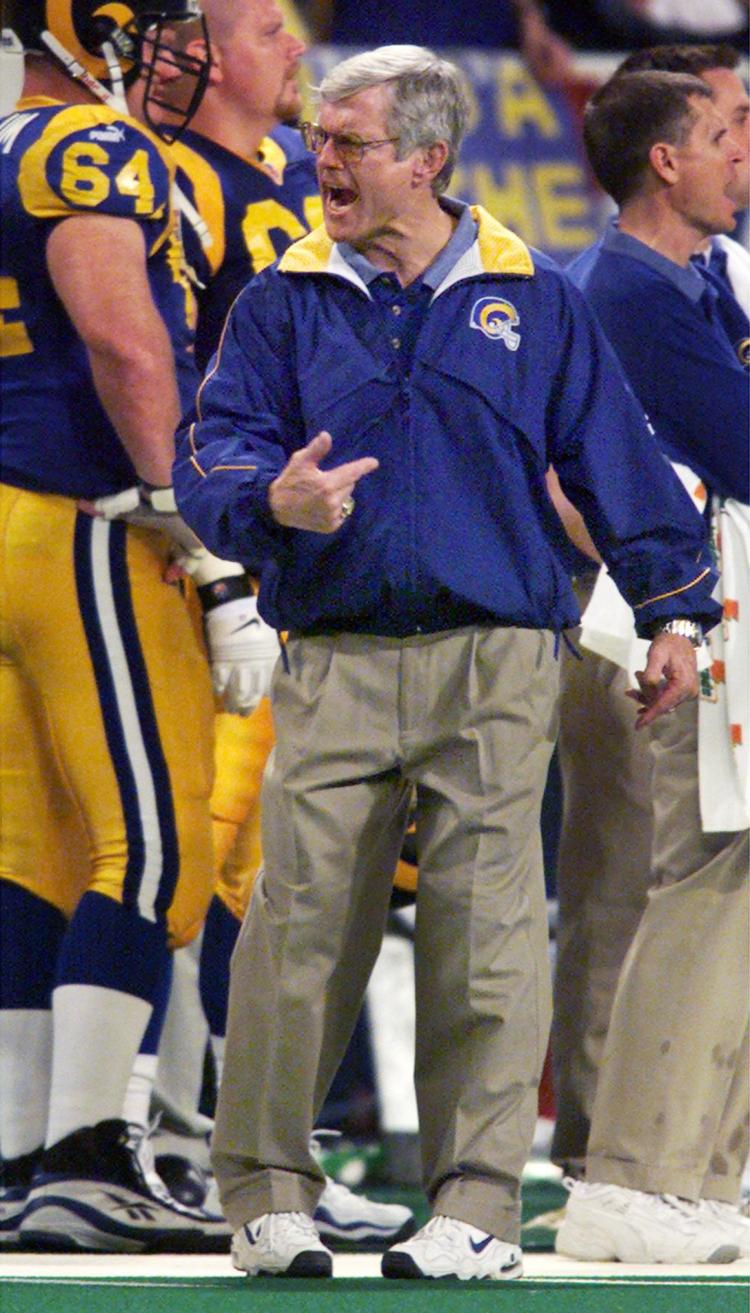 VIKINGS RAMS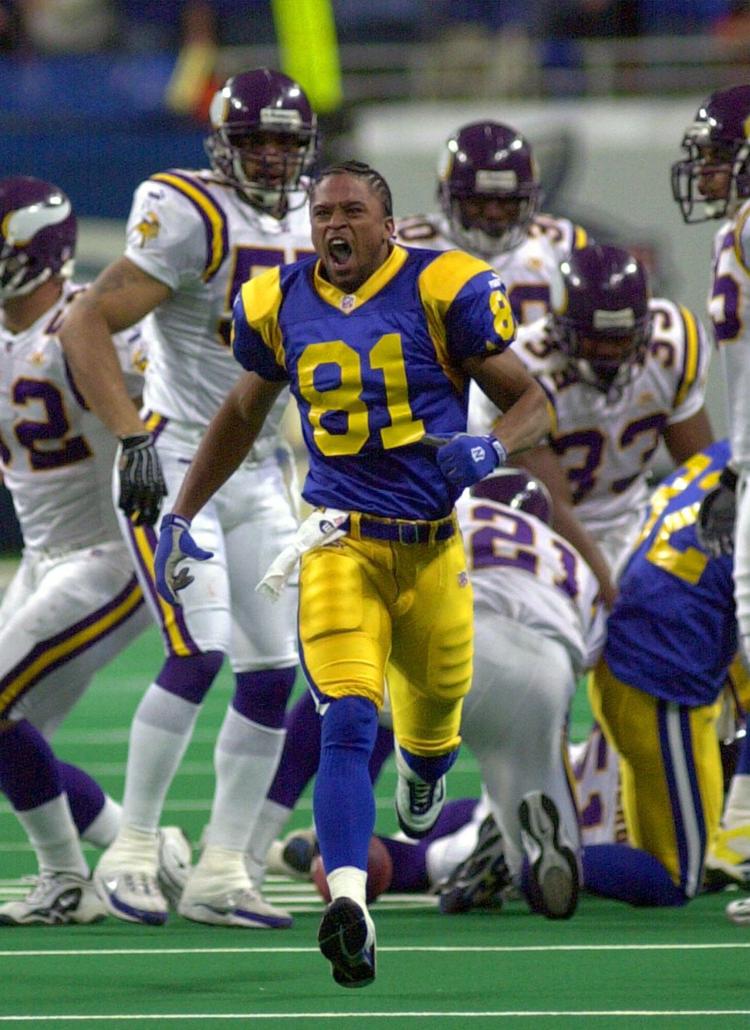 SP CL RAMS HOLT JUBO B&W