They were called the Cardiac Cards for a reason. In what was then a 14-game NFL schedule, eight of the football Cardinals' contests in 1975 were decided in the final minute of play.
The Big Red went 7-1 in those games, with none more spine-tingling than a 20-17 overtime victory over rival Washington on Nov. 16 at Busch Stadium II. With 20 seconds left in regulation, quarterback Jim Hart threw a 6-yard pass to wide receiver Mel Gray for a touchdown.
With former Cardinal Pat Fischer defending for Washington, the ball was in and out of Gray's hands quickly. Two game officials signaled touchdown; one signaled incomplete pass.
Officials huddled for three minutes — an eternity in the days prior to instant replay — before finally ruling it a TD.
"I think I had it good," Gray said. "I'm sure I broke the plane (of the goal line). On that play somebody broke my facemask tackling me. I was over when I caught it and then I think I got hit from the side."
Gray also had some advice for Fischer immediately after the catch. "I told him dirty teams don't win."
Jim Bakken's extra point sent the game into OT tied 17-17 and the win launched the Big Red on a late-season run culminating in the Eastern Conference title and an 11-3 record.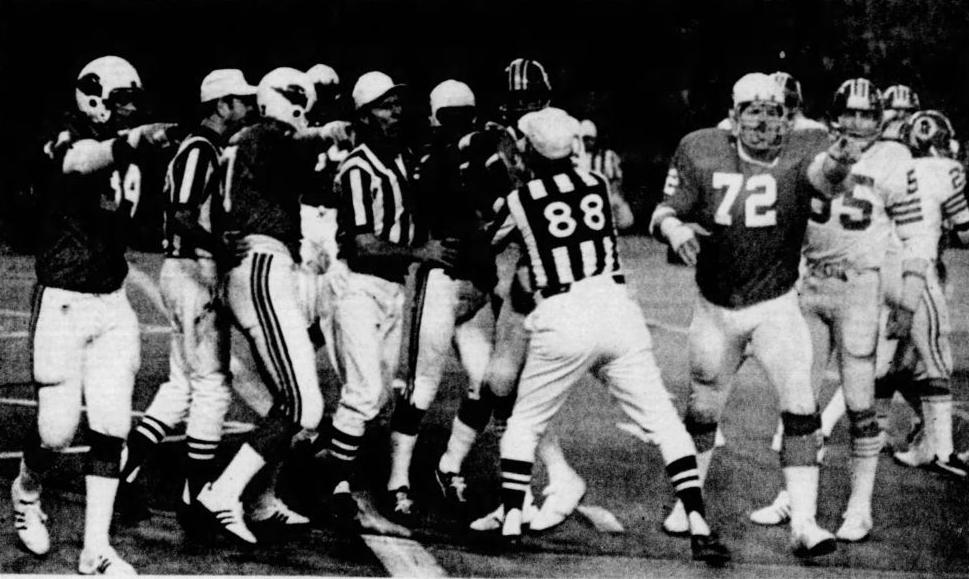 When it comes to the NFL drafts, St. Louis teams have had a few hits, Orlando Pace and Torry Holt for the Rams and Roger Wehrli and Ottis Ande…
Post-Dispatch sportswriters Jim Thomas and Ben Frederickson present their all-time St. Louis pro football team (first published on STLtoday.co…