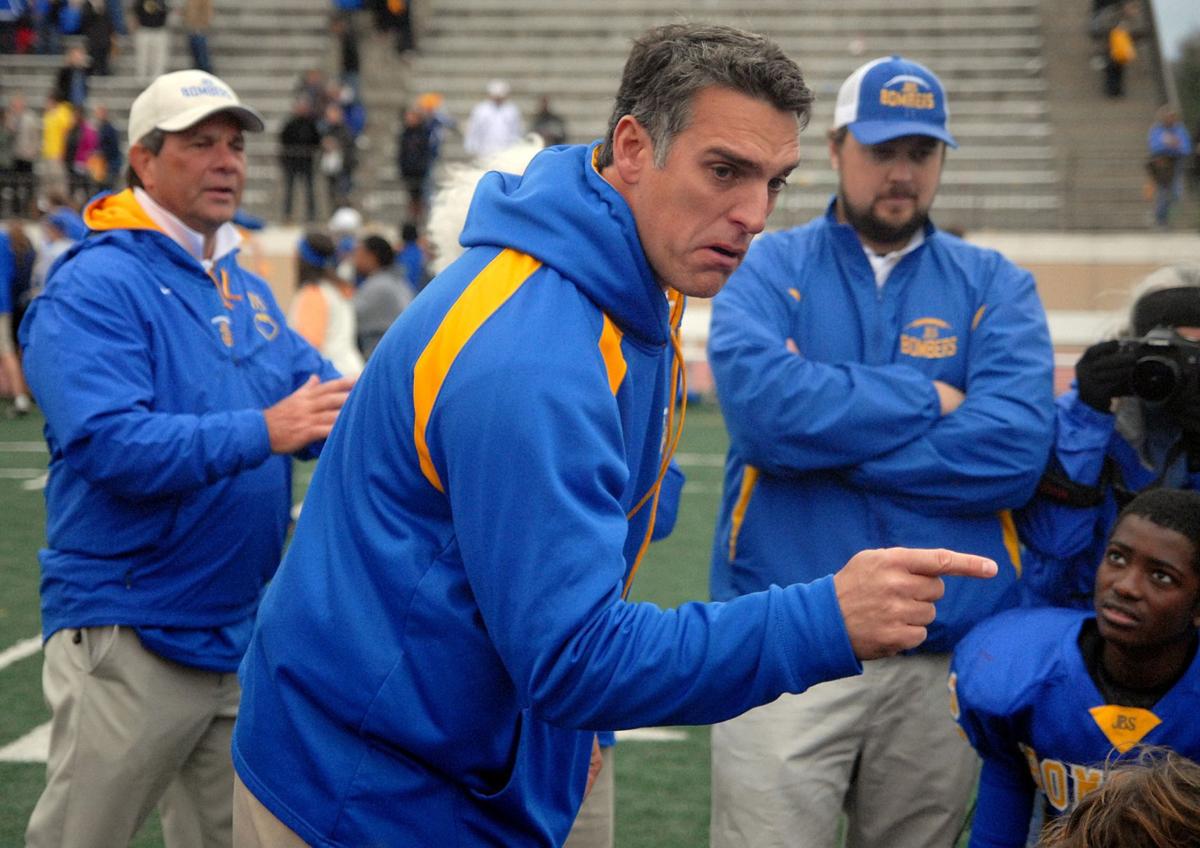 When last seen in these parts, Gus Frerotte was coaching Ezekiel Elliott and the John Burroughs football team to state high school championship games. The longtime NFL quarterback, who played for coach Scott Linehan's St. Louis Rams in 2006 and '07, was back in town recently.
But he's far removed from coaching these days. Instead, Frerotte is involved with RC21X, a Pittsburgh-based venture that has developed a brain health monitoring system.
Frerotte's group made a presentation Wednesday in downtown St. Louis as part of a Stadia Ventures accelerator program. RC21X was among 10 finalists for $100,000 in seed money to help its startup project along.
Nearly 100 "judges" were on hand, including representatives from several professional teams — Blues and Cardinals included — hearing the sports and technology-related presentations. The winner will be announced in March.
The name RC21X is fitting given the group's Pittsburgh's roots. The "RC" is short for Roberto Clemente — the late, great Pirates outfielder. The "21" comes from Clemente's jersey number. Frerotte moved back to Pittsburgh, his hometown, after daughter Abby enrolled in college in Pennsylvania.
A main feature of RC21X is a mobile app that serves to establish a baseline of data for how the brain is functioning.
"We call ourselves a thermometer for the brain," Frerotte said. "You can take your temperature. You can take your blood pressure. You can know your heart rate. You can know your weight. All that stuff. But we've never been able to understand your brain. So this is just a great interactive tool."
The mobile app, which is called "Roberto," is a series of video game-like tests to monitor brain performance. They take about six minutes to perform. The idea is to set a baseline of data, and then periodically re-take the test — or re-play the video games — to see if the data has changed.
There are obvious applications in football and hockey, in which concussions occur. But Frerotte said there are plenty of applications outside of sports.
"We see it being big in schools — understanding children's cognitive performance," Frerotte said. "What's nice about it is it's something they can play on their cell phone or iPad. They can play at school, they can play in the comfort of their own home. Their parents can monitor it."
And unlike other such tests, you get to see your own data right away.
"It's things that you would normally get if you got a full neuro-psych test," Frerotte said. "Our app is a smaller version of that."
Frerotte served as the leadoff hitter in Wednesday's presentation, followed by founder Clarence Carlos and chief digital officer Mark Cavicchia.
Frerotte met Carlos during a tailgate party, and it's led to this. They had sons playing on the Central Catholic High football team in Pittsburgh when they met.
TRULY GREATEST SHOW?
As Gil Brandt sees it, the 1999 St. Louis Rams' offense wasn't just the "Greatest Show on Turf" — it was the greatest offense in NFL history. Brandt certainly brings perspective to such a discussion unlike any other. He has been around so long, first as a Dallas Cowboys personnel executive and currently as an analyst for NFL Media, that he's seen most of the great offenses first-hand.
The 2007 New England Patriots, who finished that regular season unbeaten before losing to the New York Giants in the Super Bowl, were ranked second by Brandt. The 2013 Denver Broncos, who scored a league-record 606 points behind Peyton Manning before getting crushed by Seattle in the Super Bowl, were ranked third.
But Brandt, in a recent story on NFL.com, rated the '99 Rams No. 1, partly based on style points.
"It was so exciting to see Kurt Warner — for all intents and purposes a rookie — and this stacked attack nearly double the Rams' scoring output from the previous season," Brandt said in the article. "They were just going downfield all the time. This was a truly special team."
In stating the case for the '99 Rams, Brandt said the coach Dick Vermeil-led squad, with Mike Martz as offensive coordinator, operated with more flair than the high-powered 1998 Minnesota Vikings.
"These Rams ... set the tone for the prolific offenses to come," Brandt said.
All told, Brandt listed seven teams — the 2011 Green Bay Packers at No. 4, the 2016 Atlanta Falcons at No. 5, the 1990 Buffalo Bills at No. 6 and the 1998 Denver Broncos at No. 7.
Of the group, only the '99 Rams and '98 Broncos won Super Bowls.
WARNER TO NEBRASKA
The triggerman for those "Greatest Show" teams, Warner, will have a rooting interest in Nebraska football starting next season. Warner's son Kade is joining the Cornhuskers as a preferred walk-on at wide receiver.
Kade scored 35 touchdowns over his high school career at Desert Mountain High in the Phoenix area, but his only scholarship offer came from the University of San Diego at the FCS level (or the old Division I-AA).