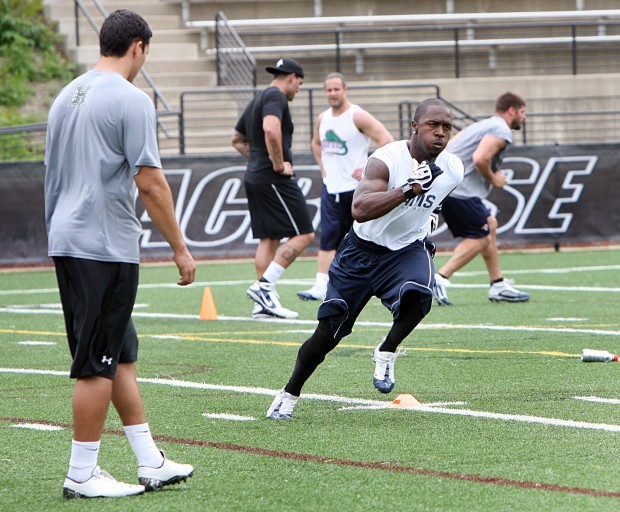 The St. Louis Rams are back on the practice field, with the player-organized workouts this time being held in the Phoenix area. About 35 players took part in similar sessions two weeks ago at Lindenwood University in St. Charles.
Team-organized activities are not permitted during the current NFL lockout.
Linebacker James Laurinaitis told the NFL Network that invitees included offensive skill-position players, plus linebackers and secondary members on defense.
The group also is expected to study film and do classroom work.
Wide receivers Donnie Avery and Brandon Gibson reported Thursday via Twitter that the four-day workout period had begun. "I just finished a great workout with the Rams here in Arizona. Thru for today. Any good attractions I need to see while I'm down here?" wrote Avery.
Gibson tweeted that he "just finished working out with the team."
The daily sessions are to wrap up Sunday.