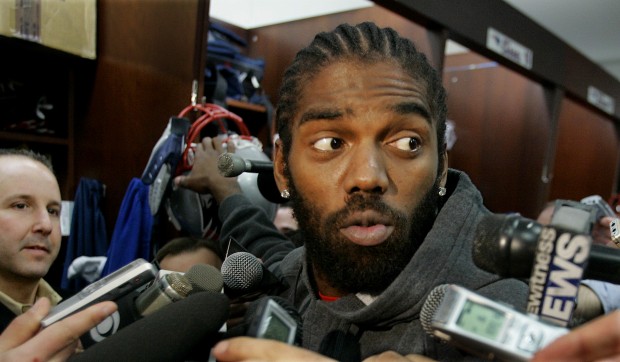 The last team Randy Moss played for in the NFL was Tennessee, coached by new Rams coach Jeff Fisher, in 2010.
"I thought the world of him over the six or eight weeks that I think we had him," Fisher said. "I thought he was a terrific teammate and he did a great job in our locker room."
Claimed off waivers from Minnesota, Moss played in eight games for Fisher's Titans in 2010, starting four. Moss didn't have much impact in Nashville. He was a backup for the final four games, and finished the season and his time in Tennessee with only six catches for 80 yards.
When Moss decided to retire last August, Fisher sent a text message to the wide receiver, wishing him well.
"I texted him and said I was real proud of him, because there's only a few of them over the years that can walk way on their own terms," Fisher recalled. "He had a great career."
But then on Monday, Moss' 35th birthday, he announced via webchat that he wanted to play again.
"If we wants to come back, obviously he's going to need to find a home," Fisher said.
Could that home be in St. Louis?
"At this point, it's too early to say," Fisher replied.