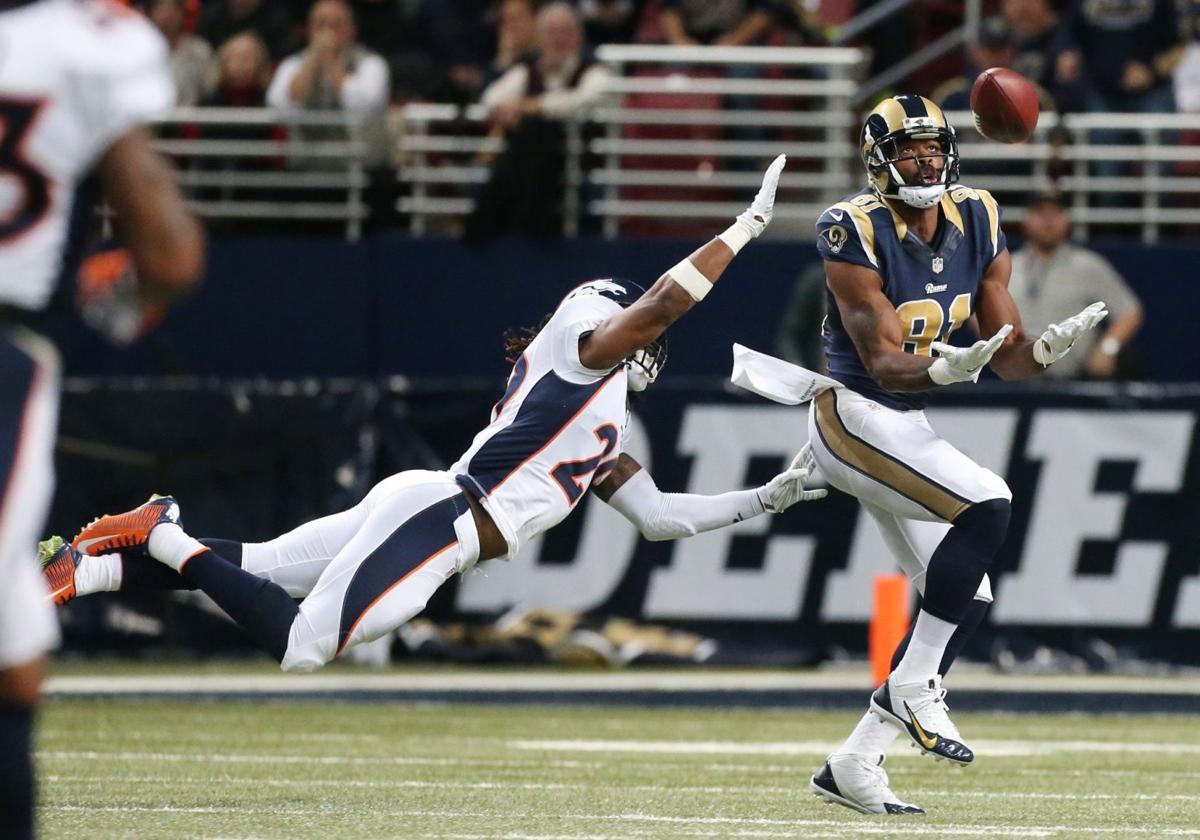 PHOENIX • Kenny Britt's new contract with the Rams has been posted with the league, and it calls for the veteran wide receiver to make $9.15 million over two years — a far cry from the $14 million originally reported by some.
Britt's base salary of $2.55 million in 2015 is guaranteed. He also gets a $1.5 million roster bonus and a $250,000 workout bonus — which is a big amount as workout bonuses go. That adds up to a salary cap count of $4.3 million in 2015.
In 2016, Britt receives a $3.6 million base salary, a $1 million roster bonus, and another $250,000 workout bonus. That adds up to a $4.85 million cap count for '16.
Britt can void the contract after the 2015 season, but that's based on what has been described as a very high performance level this coming season. All incentives in the contract start above his performance levels in 2014, when he caught a career-high 48 passes for a team-high 748 yards. He averaged 15.6 yards per catch and scored three touchdowns.
Technically, Britt could reach $14 million in compensation, but he would have to post back-to-back 1,000-yards receiving seasons among other things.
According to the NFL Players Association, the Rams have just over $11 million in cap room left, and that includes the two-year, $2.2 million contract signed by offensive lineman Garrett Reynolds last week.