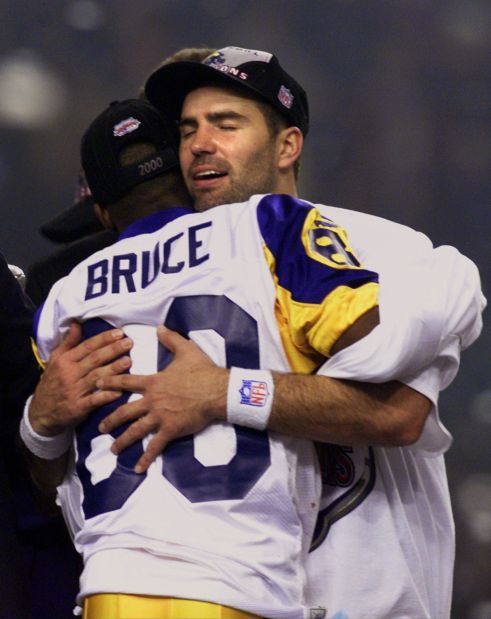 Quarterback Kurt Warner will be inducted into the St. Louis Sports Hall of Fame at a luncheon on Monday, Oct. 13 at the Missouri Athletic Club.
Warner has been the top vote-getter by members of the Hall of Fame's selection committee for five straight years. But this is the first time a date has worked out for Warner to be in St. Louis.
(He will be part of weekend ceremonies commemorating the 15th anniversary of the Rams' Super Bowl XXXIV championship team.)
The three-time Super Bowl quarterback and two-time Super Bowl MVP is the fifth member of the Greatest Show on Earth teams to be inducted into the St. Louis Sports Hall of Fame.
Super Bowl champion head coach Dick Vermeil and offensive line coach legend Jim Hanifan will be part of the "induction interview" of Warner, and other members of the Super Bowl XXXIV squad in town for the weekend festivities have been invited to attend.
The luncheon begins at 11 a.m. Individual tickets are $150; with tables of 10 available for $1,250. Tickets can be purchased at (314) 226-1190 or online at www.stlshof.com.