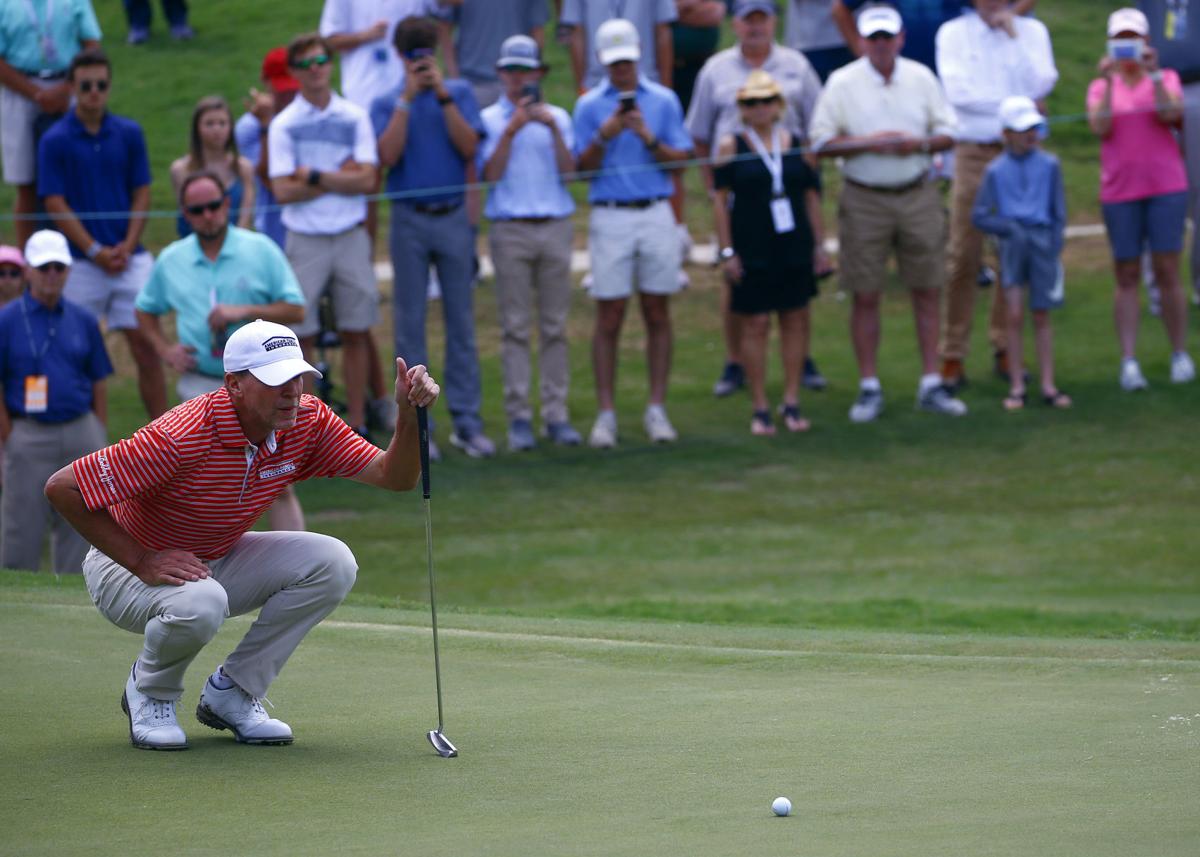 The PGA Champions Tour will begin a four-year run at Norwood Hills Country Club in 2020 with the start of the Ascension Charity Classic.
The 54-hole tournament is scheduled for Sept. 28 to Oct. 4 and is an addition to the tour, which will include 27 tournaments played in 19 states and four countries.
The announcement was made Tuesday afternoon at Norwood Hills.
The event will benefit several charities, including Marygrove, a residential facility for children and teens, the Urban League and Boys & Girls Clubs of Greater St. Louis
This year's earnings list is currently topped by Scott McCarron with Jerry Kelly, Steve Stricker, Kirk Triplett and Bernhard Langer currently rounding out the top five.
The announcement comes at a time when several PGA players will turn 50 in the next year, including Ernie Els, Phil Mickelson and Jim Furyk. Players are eligible for the tour when they turn 50.
Norwood Hills is on the National Register of Historic Places and hosted the 1948 PGA Championship won by Ben Hogan and the PGA's Greater St. Louis Golf Classic in 1972 and '73. The Champions Tour previously held the Match Play Championship at Boone Valley Golf Club.