As Francis Howell junior pitcher Brysen Nepute scrolled through an early-season group chat with his teammates, a common theme emerged.
The Vikings were going to miss their seniors when the season came to an end.
Nepute took it upon himself to make sure the season stretched out as long as possible.
"We all talked about how much we'd miss them if we lost (early in the postseason)," Nepute said. "So we kept that in the back of our mind and did what we had to do."
Nepute was a stellar pitcher in the regular season, but he rose to a whole new level in the postseason. He posted a 3-0 record in four playoff games and helped lift Francis Howell to a third-place finish in Class 6.
It was the seventh top-four finish for Howell since coach Tony Perkins took over in 2000. 
"He was our horse," Perkins said. "Once you start winning, you ride that horse as long as you can and with Brysen being as hot as he was, throwing strikes and competing, we just kept riding him."
Nepute, the Post-Dispatch All-Metro pitcher of the year, led Howell with seven wins and posted a 1.50 ERA in 65 1/3 innings. He also recorded a save and only gave up 13 extra-base hits all season while striking out a team-high 78 batters. 
As good as he was in the regular season, he was a postseason hammer for the Vikings. 
"You got the adrenaline from the if you don't win, you're out," Nepute said. "You've got to keep that mentality. With that, you also have your teammates encouraging you and pushing you, it brings out the best in everybody."
In the three postseason games, he gave up just five earned runs in 24 2/3 innings and had 22 strikeouts. His only blemish came in the Class 6 semifinals, getting a no-decision against Liberty North after going six innings before the Vikings fell to the eventual state champions in 10 innings. 
The lefty stymied opposing hitters all season.
"His slider was disgusting," Francis Howell senior Jake McCutcheon said. "He set it up really well."
Nepute was new to Francis Howell this season after playing at CBC as a freshman and sophomore.
"I knew he was a stud," McCutcheon said. "I didn't know him personally before he got here, but I got to know him this year. We all tried our best to get him ingrained into the Howell culture."
Nepute endeared himself to the Vikings with his competitive, almost bulldog-like attitude, on the mound.
If he got the ball to start, he was going to finish.
"His attitude was always, 'I'm ready. Give me the ball and don't take me out,' " Perkins said. 
In the district title game against Fort Zumwalt West, Perkins trotted to the mound to see if Nepute felt as though he could get a couple more outs 
"He was not going to be taken out of that game," Perkins said. 
Perkins stayed the course and Howell ended up with the district title.
After the state semifinal loss, Nepute and the rest of the returning Vikings had a simple message to their coach.
With that proclamation to their coach, Nepute got to work.
"I want to hit 90 mph and stay there consistently," Nepute said. "My mechanics aren't great, but once I get those down, it'll be easy."
2022 All-Metro baseball first team
P: Daniel Wissler, senior, Fort Zumwalt West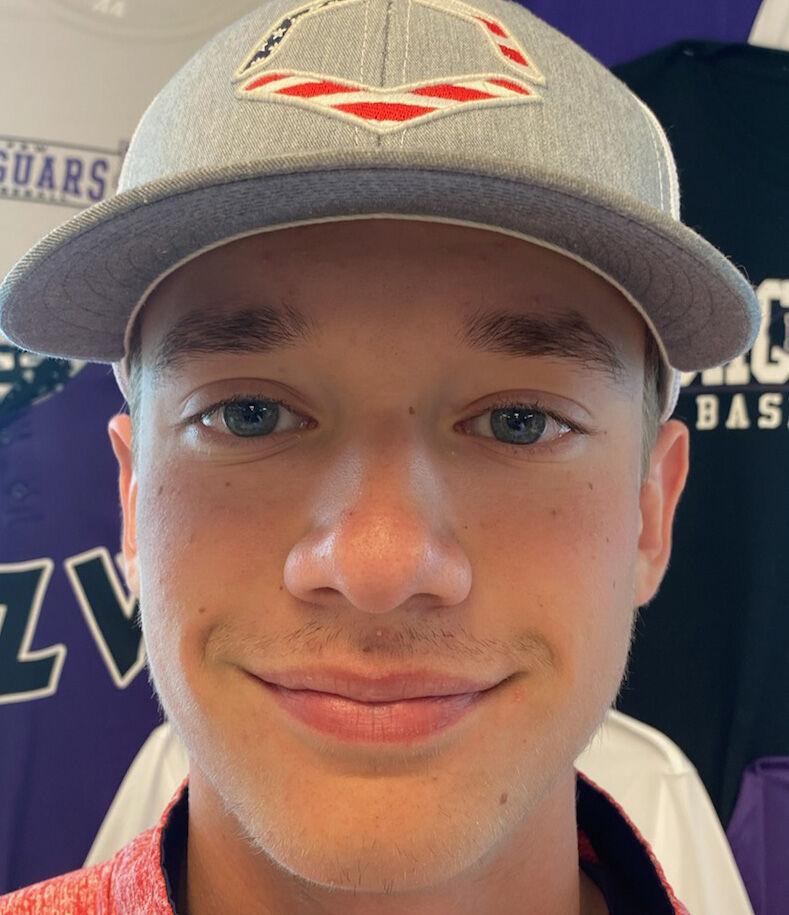 University of Missouri signee posted a 9-2 record and helped lead Jaguars to GAC South title before falling in district final. Recovered from a labrum injury that kept him from pitching as a junior, Wissler recorded 86 strikeouts in 60 2/3 innings and posted a 1.62 earned run average. The 6-foot left-hander recorded a .94 WHIP with two complete games and one shutout. He also recorded a .417 batting average with 31 RBI and scored 37 runs while stealing 26 bases. The GAC South player of the year.
P: Dominic Voegele, junior, Columbia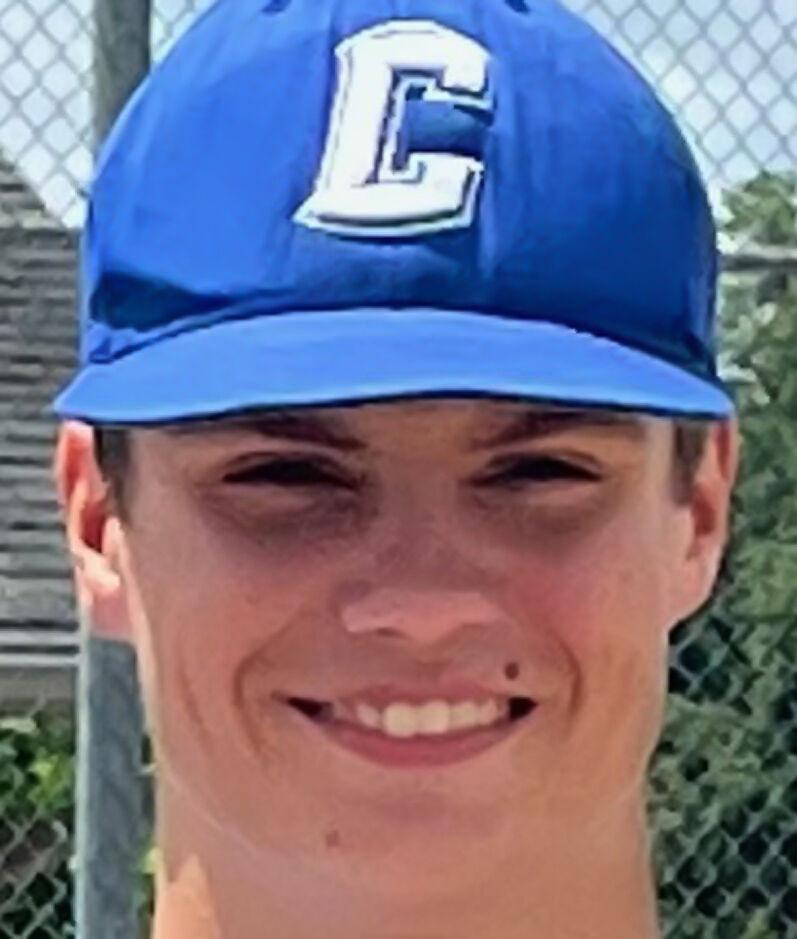 Helped lead Eagles to a third-place finish in the Class 2A state tournament, the program's best finish since winning a state title in 2007. His 113 strikeouts were the most for an area pitcher since Piasa Southwestern's Collin Baumgartner had 117 in 2017. A three-sport athlete, Voegele went 9-3 with a 1.72 ERA in 65 innings pitched while giving up only 18 walks. When not on the mound, he played shortstop and held a .393 batting average with 33 RBI and three home runs.
C: Grant Huebner, senior, Edwardsville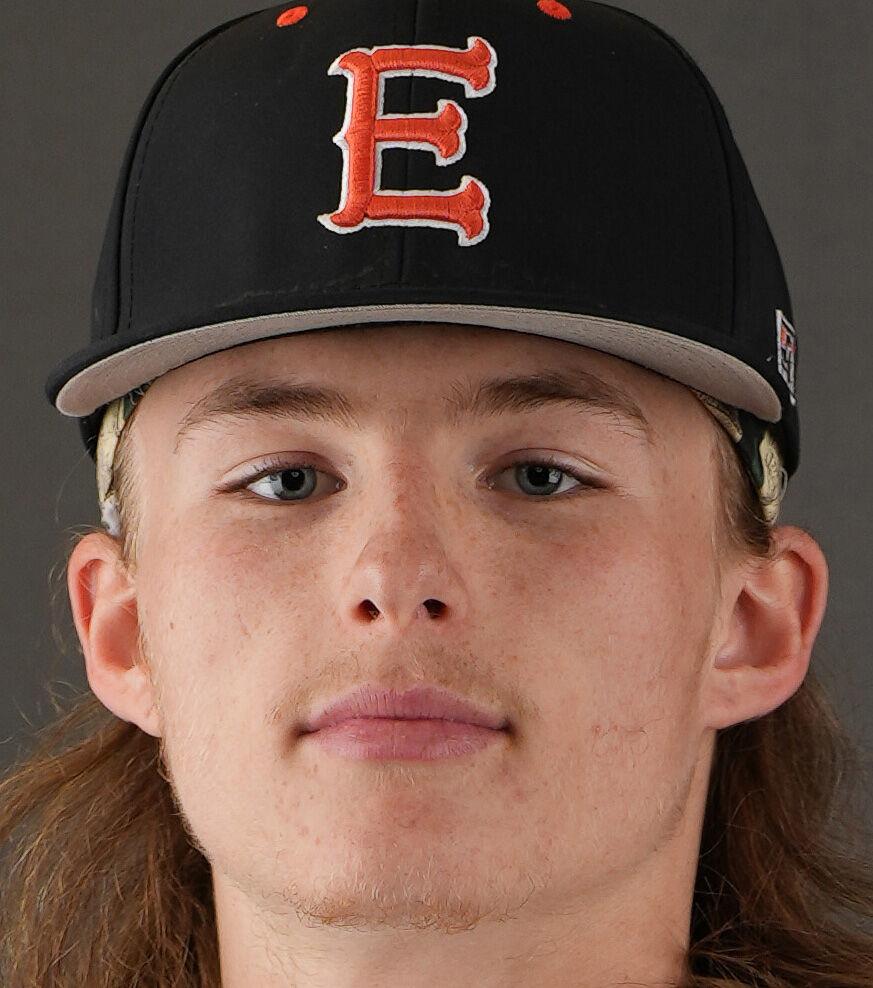 The backstop to the Illinois Class 4A state champions, Huebner was one of the many weapons in the Tigers' lineup. The senior had 50 hits with a .413 batting average and a .645 slugging percentage. He totaled 40 RBI with five home runs while leading the Tigers with three triples and seven doubles. The future St. Charles Community College player helped guide the pitching rotation to a 36-4 record in their second state championship run in three seasons.
INF: Jake McCutcheon, senior, Francis Howell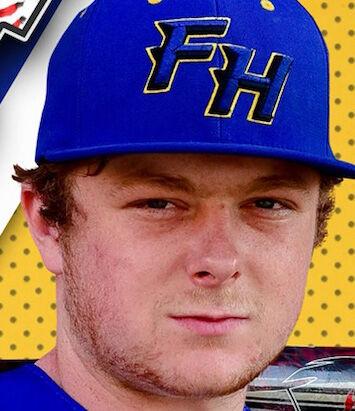 The Missouri State signee tallied 67 hits, the most for an area player in a season since Valle's Connor Basler had 70 in 2016. Led the Vikings to a third-place finish in Class 6, the program's best finish since winning a title in 2016, and posted a .482 batting average with a .799 slugging percentage. Recorded six home runs and five triples while scoring 52 runs. Playing shortstop, had only eight errors in 42 games.
INF: Eli Hoerner, senior, Freeburg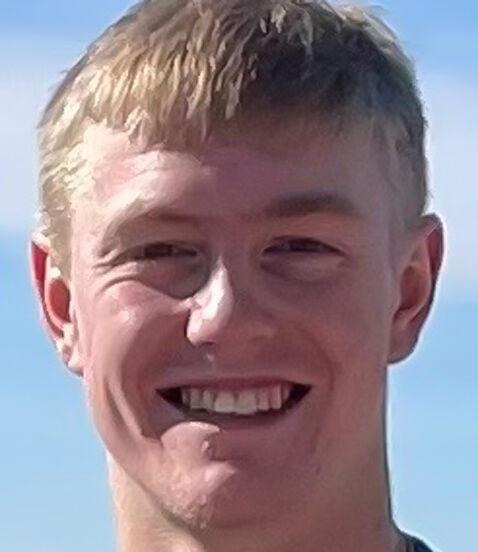 The shortstop helped guide the Midgets back to the super-sectional round after winning a Class 2A state title in 2021. He posted a .470 batting average with a .930 slugging percentage. Iowa Western Community College recruit led the area with 55 RBI and had nine home runs. He also scored 48 runs with 12 doubles and seven triples. In 136 plate appearances, struck out only 12 times.
INF: Grant Richars, senior, St. Dominic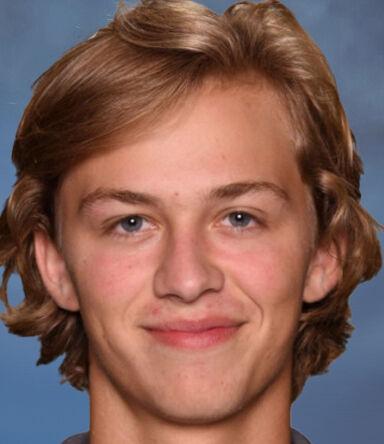 Coastal Carolina commit scorched the ball to the tune of a .494 batting average and a .873 slugging percentage. He led the Crusaders with five home runs and tallied 36 RBI at the top of the order. Helped guide Crusaders to district final before falling to Fort Zumwalt East. The 6-foot-1 shortstop also tossed 11 innings and collected 18 strikeouts in relief appearances.
INF: Riley Iffrig, junior, Edwardsville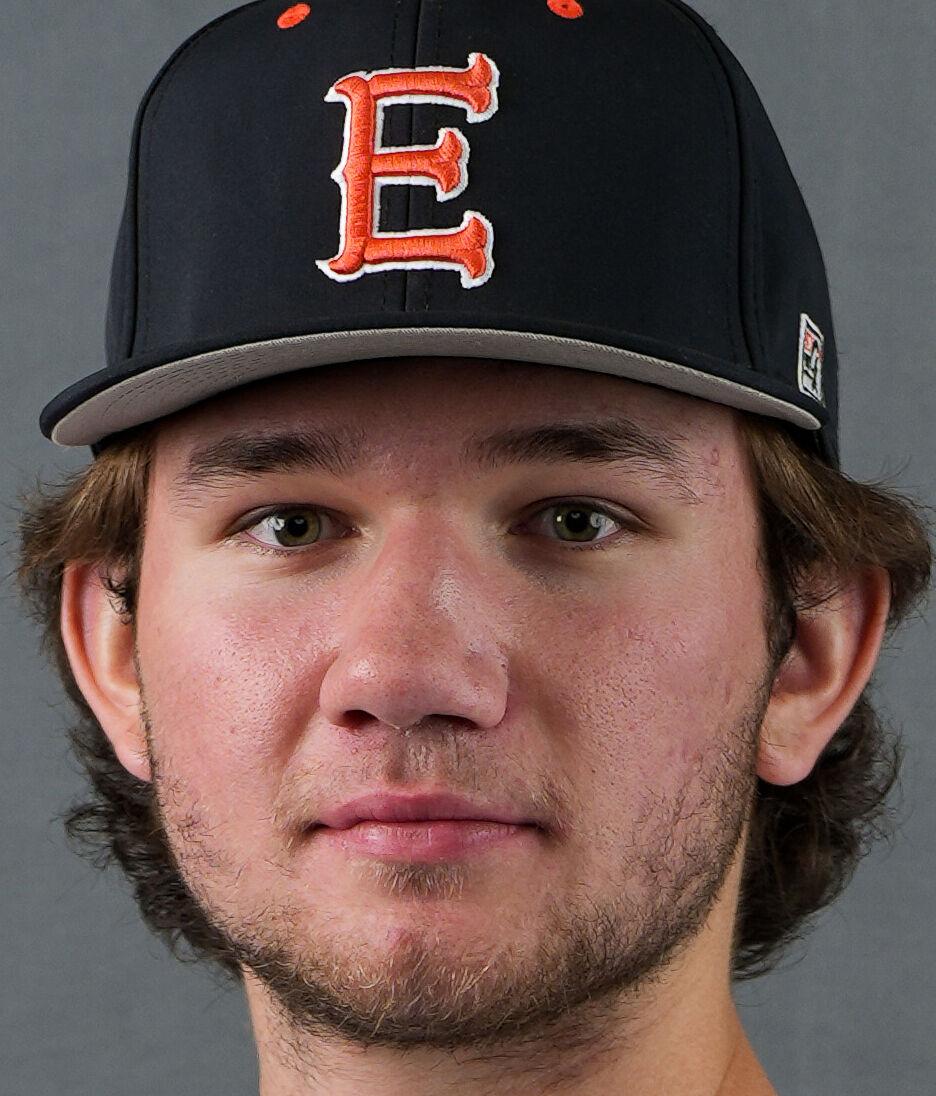 Power-hitting left-handed first baseman helped power the Tigers to their fourth state championship and second in three seasons. Iffrig had three home runs while batting .433 with a .615 slugging percentage. He recorded 32 RBI while sitting in the heart of a dangerous lineup that battered opponents into submission. Recorded 45 hits after having 25 as a sophomore.
OF: Connor Lindsey, senior, O'Fallon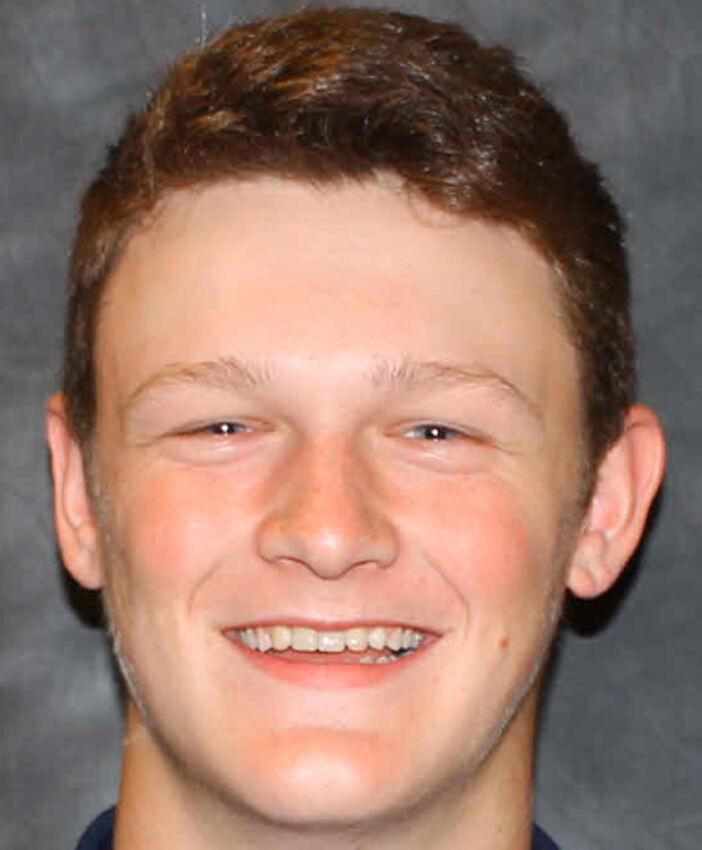 The power-hitting utility outfielder slammed his way to a team-high eight home runs. The 6-foot-2 senior was one of three area players to record 50 RBI or more. His 50 RBI were the most by a Panthers player since Nick Tindall had 64 in 2009. He posted a .381 batting average with a .794 slugging percentage. The do-it all player stole 10 bases as he helped O'Fallon to a 25-win campaign.
OF: Caeleb Copeland, junior, Edwardsville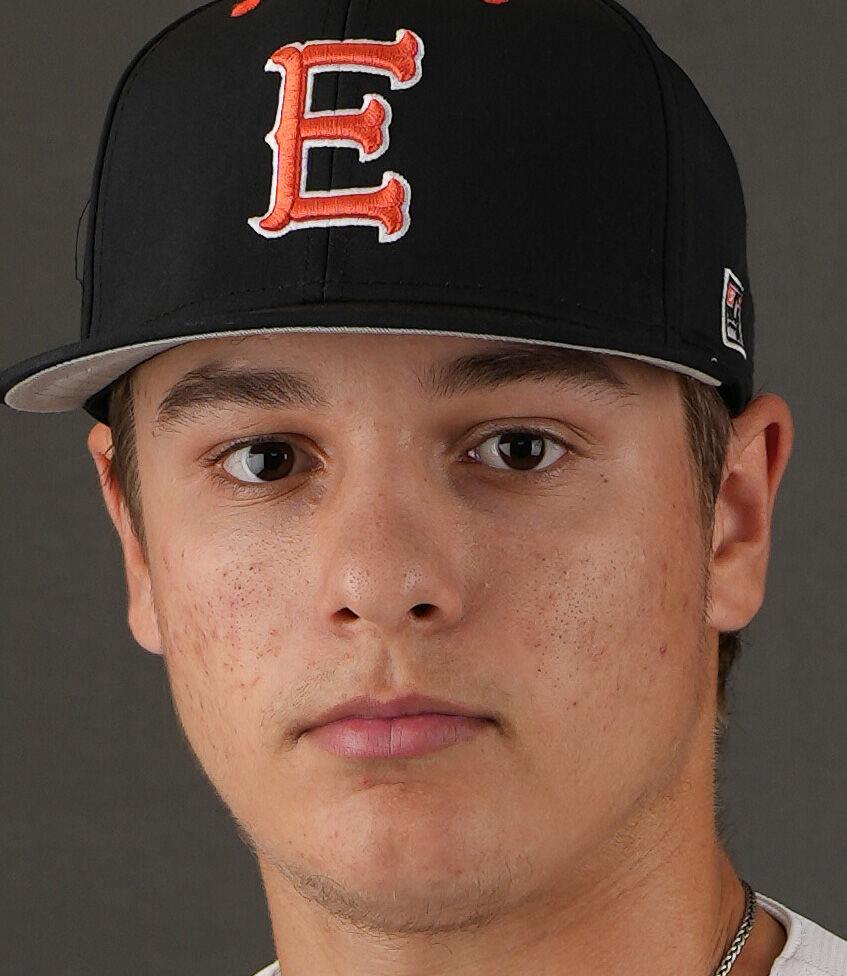 Made possibly the most important defensive play of the season in the Class 4A super-sectional round against Plainfield North. His defensive gem helped keep the Tigers on track for the Class 4A state championship. Was third on the team with a .422 batting average with a .549 slugging percentage. He also recorded 24 RBI with 43 hits as the Tigers won their fourth state championship.
OF: Jeff Chitwood, junior, Valley Park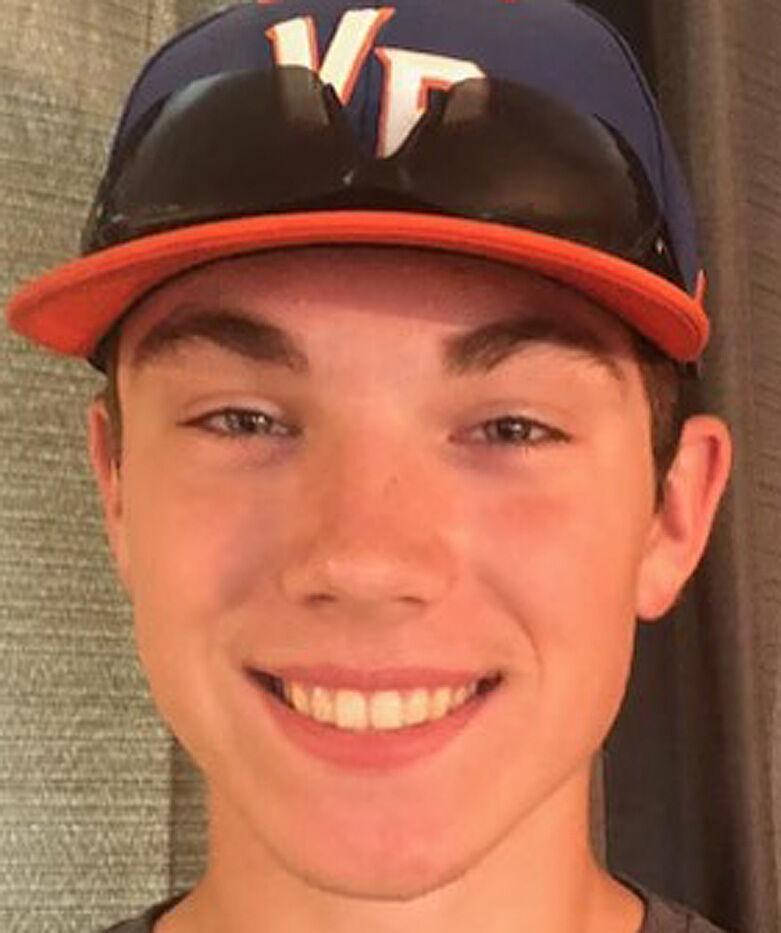 Helped guide the Hawks to a fourth-place finish in the Class 3 state tournament. Chitwood posted a .512 batting average while slugging .803. He led Valley Park with 29 RBI and scored 32 times in the heart of a potent offense. He recorded six triples and hit two home runs. Stole 27 bases and was caught only twice.
UT: Landon Geragosian, senior, Breese Central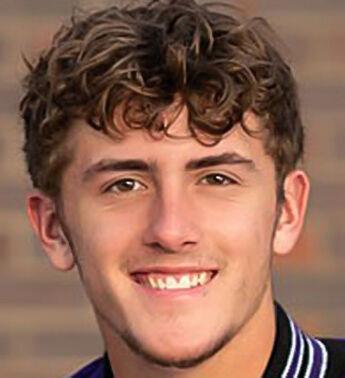 The do-it-all Cougar posted a .409 batting average and tallied 36 RBI with one home run and three triples. Slugged .581 while manning shortstop. While on the mound, he led the team with eight wins and had a 1.78 ERA with 71 strikeouts in 55 innings pitched. Helped the Cougars win their first 18 games of the season.
UT: Brett Norfleet, junior, Francis Howell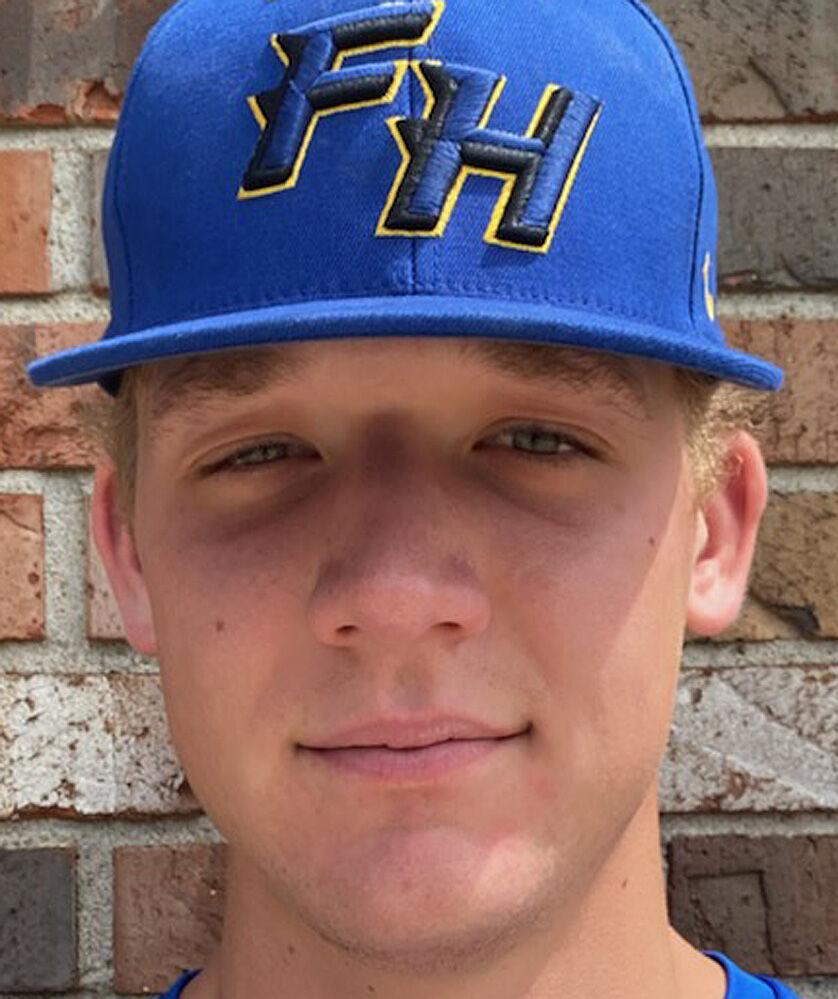 The power-hitting right-hander and University of Missouri commit led the Vikings with nine home runs and 54 RBI. He posted a .451 batting average with a .885 slugging percentage. The first baseman also picked up seven stolen bases and committed only seven errors in 42 games as Howell finished third in the Class 6 state tournament.
2022 All-Metro baseball second team
P: Gannon Burns, junior, Edwardsville
The right-handed junior and St. Xavier commit helped pitch Tigers to their fourth state championship and second in three seasons. Posted an 8-1 record with three complete games and a 1.93 ERA in 58 innings pitched, 52 strikeouts and 1.10 WHIP.
P: Dane Bjorn, junior, Lindbergh
A strikeout artist who helped Flyers finish fourth in Class 6 state tournament. University of Tennessee commit recorded 104 strikeouts while picking up five wins and three complete games. Had a 1.70 ERA in 61 2/3 innings pitched and notched a 0.86 WHIP. Limited batters to just a .151 batting average.
C: Brendan Brock, senior, Mascoutah
Southwestern Illinois College recruit posted a .477 batting average with a slugging percentage of .890 and seven home runs. His 43 RBI, 57 runs scored and 27 stolen bases were new program records. Helped Indians reach sectional final and finish 29-7.
INF: Hayden Bates, sophomore, Festus
Shortstop helped lead Tigers to Class 5 state runner-up finish, equaling the program's best ever and first since 1990. Led Tigers with .394 batting average and 41 hits. Scored 47 runs with 26 RBI, 13 stolen bases.
INF: Eric Williams, sophomore, Fort Zumwalt East
Hit for .404 average to help Lions to fourth-place trophy in Class 5, the best state finish for any athletics program in school history. Slugged .626 while leading team with 32 RBI. Scored 31 runs with 17 doubles, six stolen bases.
INF: Will Geary, freshman, Valley Park
From top of the lineup, hit for a .468 average, tallied 26 RBI with four doubles and four triples as Hawks finished fourth in Class 3 state tournament. Led Hawks with 35 stolen bases, slugged at a .623 clip.
INF: Andrew Merseal, junior, St. Pius X
Helped Lancers to a district title by batting for .506 average. Led team in RBI (34), triples (4), slugging (.723) and scored 31 runs. Also stole 20 bases, posted a 4-2 record with 30 strikeouts in 28 2/3 innings pitched.
OF: Dylan Carlton, senior, Seckman
Led Jaguars with a .486 batting average, 35 hits and 30 RBI. Slugged .611, scored 23 runs while stealing 20 bases. Picked up four doubles, one triple and one home run.
OF: Connor Bain, junior, Triad
Did a little bit of everything for 3A sectional champion Knights. Posted a .328 batting average and slugged .664 with 26 RBI and nine home runs. Also notched five triples, eight doubles. On the mound, he was one of only three area pitchers to post triple-digit strikeouts (100) while having a 6-1 record with three complete games and a 2.08 ERA in 57 1/3 innings.
OF: Eli Hill, senior, Freeburg
Eastern Illinois signee hit for .381 average and slugged .761 with 46 RBI and eight home runs as Midgets reached 2A super-sectional a season after winning state title. Stole 22 bases, scored 45 runs with five doubles, seven triples.
UT: Conner McDonald, senior, Festus
Led the Class 5 runner-up in RBI (39), slugging percentage (.633) and home runs (4). Infielder posted a .367 batting average and collected 33 hits as the Tigers equaled highest finish in program history.
UT: Joseph Mendiola, junior, Belleville East
Corner infielder led Lancers with a .450 batting average and 36 RBI as they won a regional title. Slugged .667 with three triples, 12 doubles, two home runs. He's the first Lancers player to bat .450 or better and log more than 28 RBI since Drew Millas achieved the feat in 2016.
2022 All-Metro baseball third team
P: Josh Newell, senior, St. Charles West
Future Lindenwood hurler helped the Warriors to another district title while going 5-1 on the mound. Posted a 2.25 ERA in 46 2/3 innings pitched and led team with 79 strikeouts while only walking nine.
P: John Butka, senior, John Burroughs
Workhorse and University of Chicago signee led Bombers to the Class 4 quarterfinal round. Picked up seven wins and threw six complete games. In 64 2/3 innings, posted a 1.30 ERA and struck out 77 while only walking 16.
C: Sean Kang, junior, Parkway Central
Team leader in most offensive categories, including batting average (.430), slugging (.645), RBI (35) and hits (40). Helped the Colts to a Class 5 quarterfinal appearance.
INF: Cameron Haag, senior, Mater Dei
One of the leaders who helped Knights reach sectional final. Batted .490 and collected 17 RBI while scoring 34 runs.
INF: Kamryn Link, senior, Gillespie
Did a little bit of everything to help Miners reach regional final. Led the team with a .413 batting average and scored 19 runs while tallying 21 RBI. Also was 2-2 with a 3.29 ERA in 27 2/3 innings pitched with 44 strikeouts.
INF: Chase Beattie, senior, Holt
St. Louis University commit was heart of lineup and led Holt with 34 RBI while hitting six home runs. Batted for .388 average while slugging .709, scored 31 runs with three triples and nine doubles.
INF: Jackson Dunn, senior, Fort Zumwalt South
Helped Bulldogs to a 20-win campaign with a .467 batting average. Led team with 30 RBI and scored 21 times while picking up seven doubles, two triples and one home run.
OF: Jackson Rodgers, junior, Father McGivney
Western Kentucky recruit did a little bit of everything for Griffins. Batted .444 with team-high 45 RBI and eight home runs. Also posted a 6-3 record with a 2.63 ERA in 42 2/3 innings pitched and 58 strikeouts.
OF: Kaden Peer, junior, CBC
An RBI machine for the Cadets. University of Missouri recruit led CBC with 38 RBI. Batted .376 with a .720 slugging percentage. The power hitter launched five home runs with four triples.
OF: Josh Syfert, senior, Marquette
Helped the Mustangs to a district title while batting for .342 average. Scored 23 runs, stole a team-high 17 bases while tallying 12 RBI. He was tied for a team high with two home runs.
UT: Aidan Hernandez, junior, Francis Howell Central
Led Spartans to district title while leading team with a .434 batting average, 49 hits and 13 stolen bases. Also collected 34 RBI while slugging .575.
UT: Matthew Brown, senior, Oakville
Hit for a .475 average as Tigers notched successful campaign. Scored team-high 22 runs and totaled 21 RBI and slugged .613.