Getting better was the only option for Max Kreikemeier.
The traits that helped the recent Lafayette High graduate earn a NCAA Division I men's golf scholarship to Missouri State began well before those types of goals were even formed.
"Whenever you'd walk up to the range to give a golf lesson, Max would be over there working on something and he'd always benefit from a little extra time with the golf professionals or a little chipping game," said Marvin Herrod, the head golf professional at Forest Hills Country Club, where Kreikemeier is a member.
"He was constantly working at his game. Even as a young golfer, he'd wear out his grips. He'd hit a ton of golf balls."
Kreikemeier had very fundamental reasons for wanting to improve as a golfer.
He learned to love the game with his grandfather, Tom Mohan, and strived to spend as much time together on the course as possible.
"It was a bonding thing with my grandpa," Kreikemeier said. "I wanted to get better to play with him more on the championship course at Forest Hills."
Kreikemeier said he had to "graduate" to the Clarkson Valley club's championship course as a youth both with his performances and general knowledge of the game's rules and etiquette.
At this point, he has advanced well past the threshold of shooting low enough scores on Forest Hills' nine-hole valley course in order to play with his grandfather.
"When we started playing together, I probably gave him a shot on every hole," Mohan said. "Now he gives me a shot on every hole."
The Post-Dispatch All-Metro boys golfer of the year, Kreikemeier is continuing to reap rewards from his dedication to the sport.
His recently completed Lafayette career was capped last month with a third-place finish in Missouri's Class 4 boys golf state tournament.
It was the best state finish for Kreikemeier, who earned all-state honors — which is a top-15 individual finish in Missouri — all four of his seasons with the Lancers.
"He's just a great kid," Lafayette coach Gaylen Laster said. "He's a great player, but he's very good with the other players and when they've got questions, he's always there to answer them. He's got that leader type of attitude about him.
"He's always focused on trying to be the very best he can be day in and day out, and when you're a good player, it's tough not to just focus on yourself. But he does focus on the team and what's going on and really tries to keep everybody grounded."
Kreikemeier shot a 2-under 70 at Silo Ridge in Bolivar for his best state tournament round ever on the opening day of the 36-hole tournament.
His senior season also included a 3-under 69 to win the Bulldog Battle medalist title at WingHaven, which was the third time Kreikemeier shot 3 under as a Lafayette golfer. He tied for other medalist victories as a senior in the Class 4 Sectional 2 tournament at Woods Fort and the Greg Bantle Memorial at Missouri Bluffs.
"I'm proud of what I've accomplished," Kreikemeier said. "I've played well in some tournaments that matter and I'm happy with all the tournaments I've been able to get into and participate in. There's been some awesome stuff I didn't know was out there. It's been exciting just to enjoy that grind."
In particular, Kreikemeier had a memorable 2018 summer, including a 36-hole victory in the Gateway Junior PGA Championship on his home course at Forest Hills. That earned him a spot in the Junior PGA Championship tournament for the second consecutive year.
Kreikemeier also did good work away from the St. Louis area, winning the Nike Junior Invitational title in Norman, Okla., in August of 2018.
Additionally, Kreikemeier has represented the St. Louis area the last two falls as a member of Metropolitan Amateur Golf Association's team in the Mid-America Junior Cup against the top junior players from Kansas City.
"If you have a certain attitude and a certain work ethic, you can enhance your talent," Herrod said. "To have a hard-working, bright kid with a good attitude — that's exactly what Max is — that's going to make your team better."
After a brief break after the high school season, Kreikemeier has gotten back to work — both on the course and, well, on the course.
Kreikemeier works both at Meadowbrook Country Club in Ballwin in the bag room and as a caddy on the weekends at Boone Valley Golf Club in Augusta.
He's got a full summer of playing on tap, too, as he prepares for his Division I career at Missouri State. There are a pair of junior tournaments planned, but next up is a spot in the Missouri Amateur Championship from June 18-23 at Hickory Hills Country Club in Springfield.
"It's definitely a step up," Kreikemeier said. "There will be college players and top amateurs from all around Missouri. It's going to be good for me to get in there and get used to playing against some really good players, day in and day out."
Kreikemeier also said he's planning to play July 22-23 at Meadowbrook in the qualifying tournament for the 119th U.S. Amateur.
The next big step for Kreikemeier will be joining his Missouri State teammates in Springfield in about two months.
It's a journey he earned by spending many hours honing his game. That includes time training by himself, with Herrod or former Forest Hills pro Gideon Traub, or his teammates and coaches at Lafayette.
Birdies and bogeys aside, the man who taught him first is proudest of what doesn't show up on the scoreboard.
"He's a perfect gentleman on the golf course," Mohan said. "Everybody takes note of that. Everybody at Forest Hills knows who he is, not just because he's a very good player but because he is such a great kid."
And all these rounds later, Kreikemeier enjoys making as much time as possible to get on the course with his grandfather.
"We play quite a bit — once or twice a week," Kreikemeier said. "I enjoy going out there with him, especially since he's the one who got me into (golf)."
ALL-METRO FIRST TEAM
Ian Blome, freshman, CBC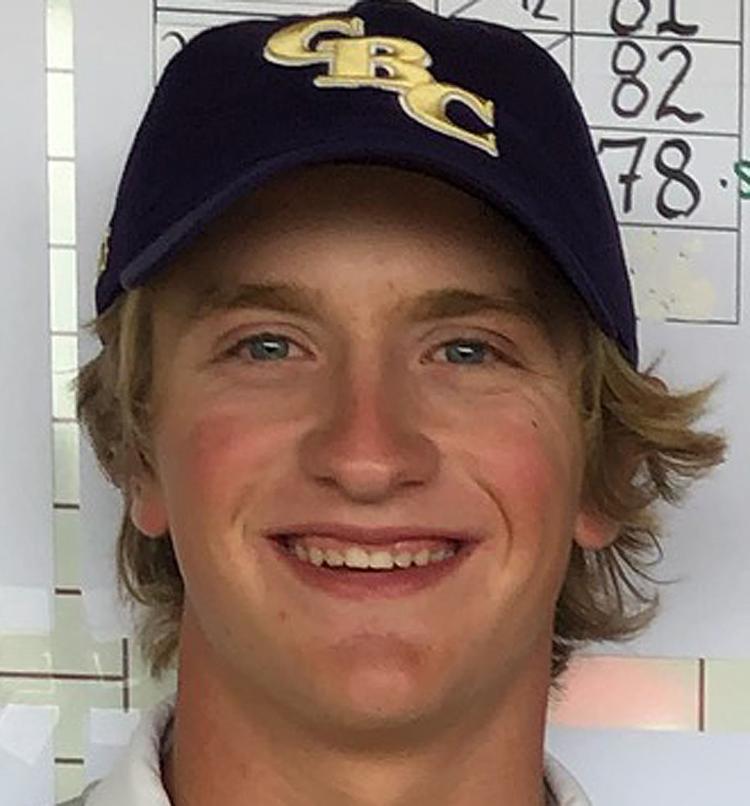 Breakout debut season highlighted by Class 4 District 2 medalist title with even-par 72 at Quail Creek. Shot rounds of 75 or better six times, including season-best 1-under 71 to finish second in Bulldog Battle at WingHaven. Tied for seventh in Class 4 state tournament, four shots off victory with a 36-hole total of 150. Also 10th in sectional tournament and third at Webster Cup after losing four-way playoff for title.
Josh Heidenry, junior, Chaminade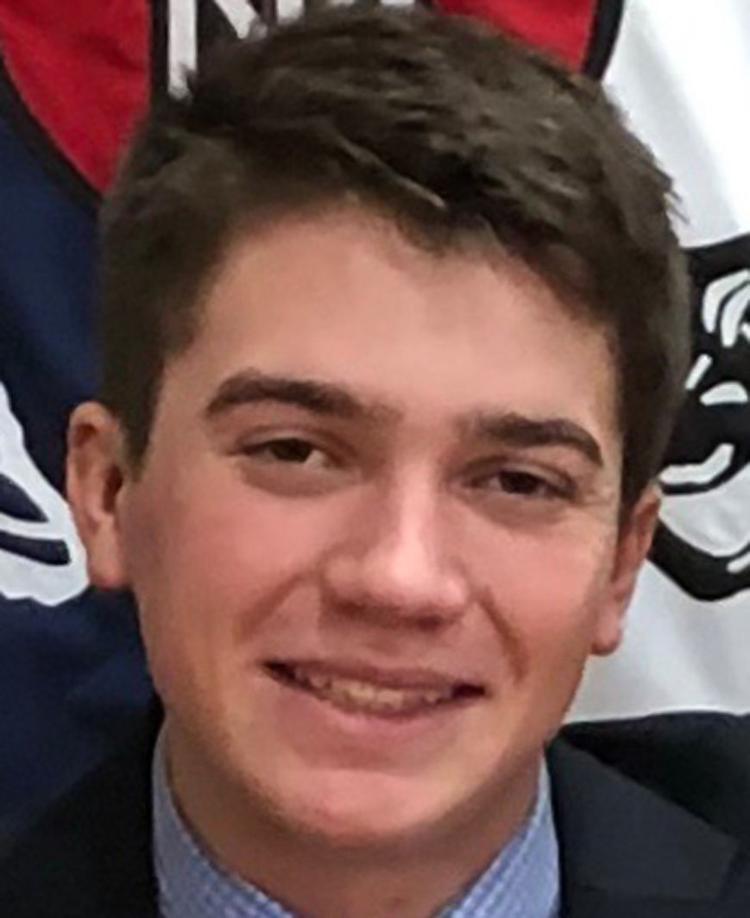 Finished tied for third in the Class 4 state tournament with a 36-hole total of 149, three shots out of first place. Helped Red Devils rally for second place in the Class 4 team standings for second successive season. Shot a season-best score of 1-under-par 71 to finish second in Class 4 Sectional 1 at Jackson and tied for fourth in competitive Bulldog Battle field at WingHaven.
Braden Hoisington, sophomore, Fort Zumwalt West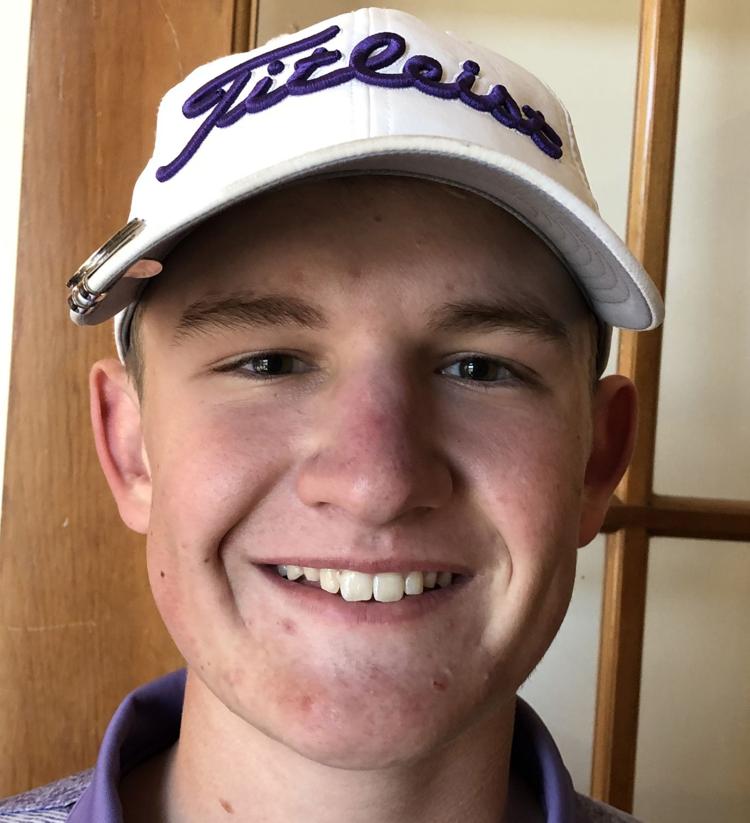 Repeated as Gateway Athletic Conference South Division player of the year and was solid throughout postseason, leading to a 12th-place finish in Class 4 state tournament with two-round score of 151. Hoisington's state tournament included even-par 72 in opening round that put him in title contention. Best round of season was 1-under 71 for runner-up finish in Bulldog Battle. Also finished second in district tournament and tied for third in sectional tournament.
Tyler Linenbroker, sophomore, Marquette
Won Class 4 District 3 medalist title with a 2-under 70 at Forest Hills Country Club and helped lead Mustangs to team titles in six tournaments, including district and sectional events. Tied for third in sectional tournament and tied for 15th to nab all-state honors in Class 4. Co-Suburban Conference Red Pool player of the year with Lafayette's Max Kreikemeier. Season-best score of 3-under 69 to win Rockwood Quad, performance that was area's second-lowest in relation to par.
Zach Shirley, senior, Lutheran South
Earned fourth consecutive Class 3 all-state honors by finishing career-best third place in this season's state tournament at Columbia Country Club with 8-over-par 150, four shots off the tournament title. Also helped Lancers to third-place team trophy at state. Shirley's season-best score was 1-under 69 to win Warrenton Invitational, and he also won Mehlville Invitational at Crown Pointe in Farmington with a 1-under 71. Metro League runner-up, shot 76 or better in seven 18-hole rounds.
ALL-METRO SECOND TEAM
Thomas Bourke, junior, De Smet
Most consistent Spartans player all season, finished 14th in Class 4 state tournament with 36-hole score of 152. Finished second in Class 4 District 2 tournament with season-best score of 1-over-par 73 at Quail Creek. Also finished fourth in Webster Cup after tying for best score and losing four-player playoff. Fourth in Columbia Classic, 10th in Class 4 Sectional 1 event at Jackson.
Jack Cronin, junior, Marquette
Runner-up showing was area's best finish in Class 4 state tournament at Silo Ridge in Bolivar. His 36-hole total of 148 was two shots off the state title and included an even-par 72 in the second round that was his season best and tied for the best round on the second day. This season was first time in three state tournament trips Cronin earned all-state honors. That followed up seventh-place finishes in both the district and sectional tournaments, helping the Mustangs to team titles in both.
Henry Mikula, sophomore, MICDS
Helped lead Rams to a strong postseason that culminated with an area-best runner-up Class 3 team finish after second-place finishes in both the district and sectional tournaments. Mikula finished second individually in Class 3 state tournament with a 6-over-par 148 after career-best even-par 71 that had him tied for the lead in the first round. He also finished fourth in district tournament and fifth at sectionals individually.
Ryan Walsh, freshman, Chaminade
Third and youngest brother of Red Devils golf family was part of four-way tie for third place in Class 4 state tournament with a 5-over-par 149 at Silo Ridge in Bolivar. That included a 1-over 73 in the second round, which helped rally Red Devils into a second-place team finish. Walsh also finished third in sectional tournament and was sixth at the district tournament, where Red Devils won team crown. Ryan twice shot season-best 1-over-par rounds, including a 72 at sectional event in Jackson.
Peter Weaver, junior, Priory
Won or tied for three medalist titles, including outright crowns at the Metro League tournament and the Class 3 District 3 tournament. Weaver also shared the Greg Bantle Memorial title with Lafayette's Max Kreikemeier. Posted a 25th-place finish in Class 3 state tournament, four shots out of an all-state finish.
ALL-METRO THIRD TEAM
Thomas Henson, senior, Hermann
His 5-under 66 to win Four Rivers Conference medalist title at Sullivan was area's lowest round in relation to par. He also won district and sectional medalist titles before finishing fifth in Class 2 state tournament at Rivercut Golf Course in Springfield. Henson had five 18-hole rounds even par of better.
Kal Kolar, freshman, Maplewood-Richmond Heights
The one-man gang for the Blue Devils capped his impressive opening season by finishing fourth in Class 2 state tournament. That followed a victory in the district tournament and a runner-up showing in the sectional event. Kolar and his family petitioned the Maplewood-Richmond Heights school board during the school year to implement the golf program.
Drew Newlin, junior, Whitfield
Finished an area-best third place in the Class 2 state tournament at Rivercut Golf Course in Springfield with a 5-over-par 149 over 36 holes. That included a pair of season-best scores in successive rounds — capped with a 2-over 74 in the final round. Newlin's performance helped Whitfield finish as the Class 2 team state runner-up. He also was second in the district tournament and 10th at sectionals.
Jonathan Turner, senior, SLUH
In his first and only Class 4 state tournament appearance, missed all-state honors by just one shot with an 18th-place finish. Turner was tied for third after first round of state with an even-par 72, which was SLUH's best score in relation to par this season. Turner also shot 1-over 72 to win the Laker Invitational medalist title against a loaded field of players at Old Kinderhook. He also finished third in the district tournament and was fifth at the Class 4 Sectional 1 in Jackson.
Ethan Wang, senior, John Burroughs
Helped lead Bombers to a solid postseason that was capped with fourth-place team finish in Class 3 state tournament. Individually, Wang won the Class 3 District 2 medalist title with a career-best score of 1-over-par 73. Wang also finished fifth in the sectional tournament and 12th at state. Bound for Harvard University.