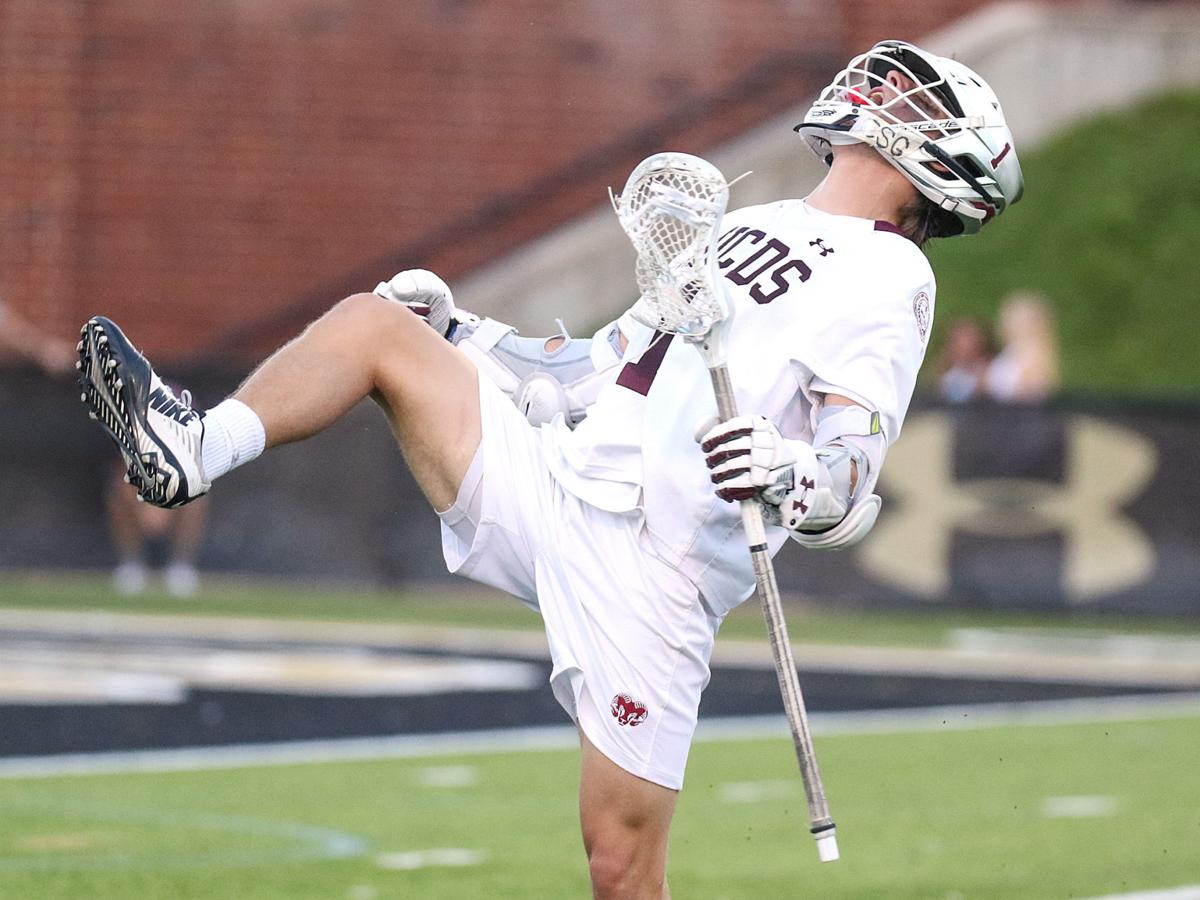 LADUE — Graham Bundy Jr. cannot think of a sport he doesn't like.
As the third of four active brothers, the recent MICDS graduate has dabbled in most of them.
"I try and stay active, whether it's playing basketball or golf or tennis with my buddies," Bundy said, squinting in the morning sun as grade-school boys practiced lacrosse on a nearby turf. "I try to get a little taste of everything, try to make sure I'm using all of my abilities in different sports and in different forms."
Bundy likes all the sports, but he loves lacrosse and football. In his senior year, he played for a state title in each, and was the Rams' leading scorer on both the Class 4 state football runner-up and MSLA state championship squads.
Still, the now two-time Post-Dispatch All-Metro boys lacrosse player of the year never doubted which sport he'd play at the college level. Bundy committed to Georgetown University as a freshman, then went on to shatter Missouri's single-season (146 points) and career (421) scoring records his junior and senior seasons.
In 2019 alone, the senior midfielder scored 72 goals, led the area with 65 assists and scooped up 44 ground balls for the 18-1 Rams.
Bundy will focus only on lacrosse at Georgetown. He entertained the notion of trying to also play football for the Hoyas but decided against it.
"I never wondered what if I switched to playing football," Bundy said. "It was more of a, 'What if I can play both?' I've always loved lacrosse, but I've also grown to love football."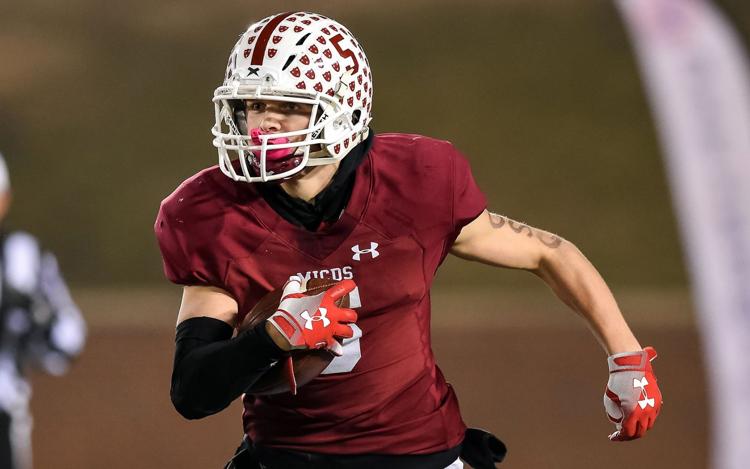 As a slotback/safety/kicker for the Rams last season, Bundy accumulated 1,279 total yards from scrimmage with 24 touchdowns. He kicked six field goals and 16 extra points, and on defense racked up 70 tackles and seven interceptions in MICDS' best football season since 2011, when Bundy's oldest brother Foster played.
"I grew up watching (Foster) and his buddies," Bundy said. "Whatever they did, that was what I wanted to do. Same with my  brother Gaines (2017 MICDS graduate). There wasn't any other path. I did whatever my older brothers were doing."
Bundy has been an exceptional two-way athlete — but he's not the exception in a powerhouse lacrosse program that has now won six consecutive state titles.
"We believe that if you're out on your own as a single-sport athlete, then it's incredibly difficult to keep the discipline needed to be extremely competitive," MICDS coach Andy Kay said. "With the strength and conditioning that (Bundy) gets from football season, he becomes an extremely well-rounded lacrosse player."
The same could be said of Bundy's fellow All-Metro MICDS teammates.
Boston University-bound senior Thomas Niedringhaus led the Rams with 77 goals, while adding 49 assists and 61 ground balls. He was the tight end on the football team.
Penn State-bound Henry Carpenter (61 goals, 25 assists, 37 ground balls) led the football Rams' defense with 183 tackles and five quarterback sacks from the middle linebacker position.
"Carpenter was an animal, the don of our defense," Bundy said.
Nico Feldman, Crawford Bundy and Will Kacmarek also strapped on football helmets in the fall before earning All-Metro honors as lacrosse standouts in the spring.
"Through the years, the teams I've been a part of, you'll see that a lot of the kids on the football team are a lot of the kids on the lacrosse team," Bundy said. "Those two teams just co-exist very well. It's a very similar locker room."
The overlap of MICDS football and lacrosse had a lot to do with the Rams' motivation prior to their 15-1 victory against De Smet in the MSLA state championship game. The Spartans had come too close in a 15-12 MICDS victory in the regular season. When a feature story on De Smet's lacrosse team ran in the Post-Dispatch as the playoffs got underway, the Rams thought it came too close to suggesting the Spartans had gained parity with the five-time defending champs.
"We knew after the first De Smet game that we did not play to the best of our ability," Bundy said. "I mean, it felt like we lost the game, if I'm being honest with you. In that game, if we showed anything, it was that there was a team in Missouri that can hang with us."
The seniors had never lost a lacrosse game to a foe from Missouri. That was one thing. But many of those same athletes had lost the previous November in a championship football game, 48-11, to a Ladue team from just down Warson Avenue.
With ruffled pride in one hand and the experience of a state title football game loss in the other, the Rams' lacrosse squad had all the incentive it needed as the postseason began.
"Losing that football game to Ladue gave us an edge," Niedringhaus said. "That was the first time any of us had gotten to a state title game and experienced the other side, losing and having that bad taste in your mouth. We weren't going to feel that pain again."
Kay didn't miss the opportunity to sharpen that emotional edge.
"We had those (De Smet feature) articles blown up and hung up in the locker room," Kay said. "Our motivation was to prove people wrong."
The Rams hit the playoffs in Cobra Kai mode. They struck first. They struck hard. They showed no mercy. After beating John Burroughs and St. Louis University High by a combined score of 40-5 in the quarters and semifinals, it was time to face De Smet again.
Bundy set the tone. Off the opening faceoff, he charged right at Spartans' all-state goalie Dylan Radke and attacked the net for the first of his six goals on the night.
The Rams had 10 goals before the Spartans finally scored. They still didn't let up.
"Our coaches and players do a really good job of staying uncomfortable all the time," Kay said. "Even in the state championship game, we're all over the refs because we were competing. We went into halftime up 10-1 and our guys still felt like they had to keep their foot on the gas."
The Rams floored it all the way to their sixth consecutive title, leaving any and all doubts of their dominance in the dust.
Three weeks later, Bundy showed up at the MICDS lacrosse turf early on a Thursday morning to reflect on the years he spent there, and what he'll remember as life carries him toward and then through adulthood.
"It's going to be the locker rooms," Bundy said. "It's going to be the culture, the brotherhood."
Bundy was also at MICDS that morning to coach the elementary school players, to give back, to complete the circle. Missouri's all-time leading scorer still remembers when he was one of those boys, squinting up at his teenage heroes.
"If a varsity kid just came up to me and said, 'How you doing, buddy?', that's all I needed," Bundy said. "I remember when they'd tease me, ruffle my hair and say, 'Look at him, he's going to be on varsity some day.' "
Bundy's varsity days came and went. He's been there, done it, crushed it.
He wants to inspire the Rams' next record-breaking player.
"I want to be a guy like that," Bundy said. "I remember how much it impacted me as a younger kid looking up to my older brothers and their buddies. I want to have that impact too. Culture is what we do around here."
ALL-METRO FIRST TEAM
Chase Baker, senior, Eureka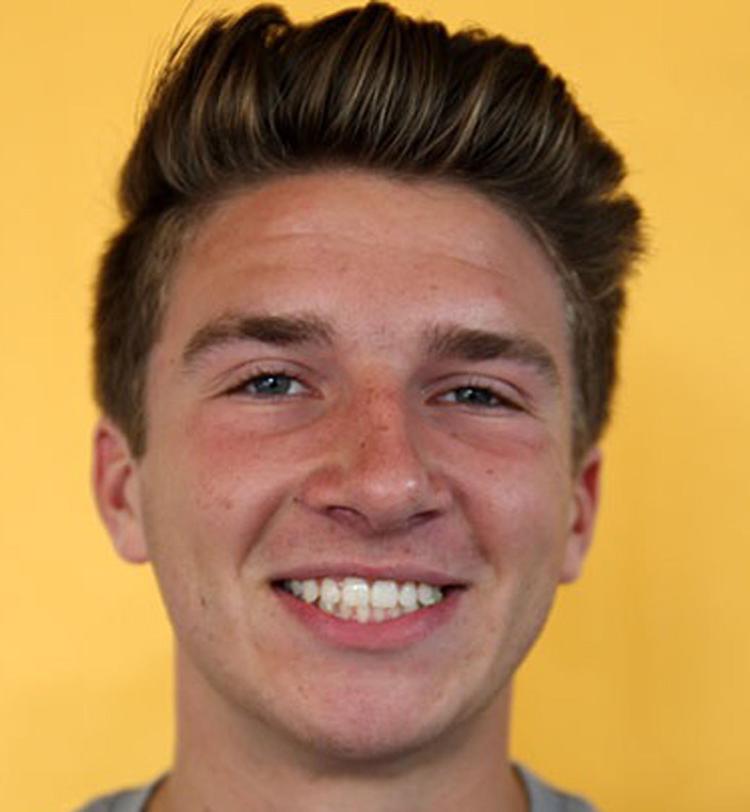 The University of Colorado Boulder commit led the area in goals (88) for the second consecutive year and had the fourth-most points (112). The Wildcats' attackman is a three-time first-team all-state selection and two-time all-American. He finished his career at Eureka with 278 goals and 67 assists, leading the Wildcats to a record of 32-11, with back-to-back MSLA state championship semifinal appearances, in his junior and senior seasons.
Graham Bundy Jr., senior, MICDS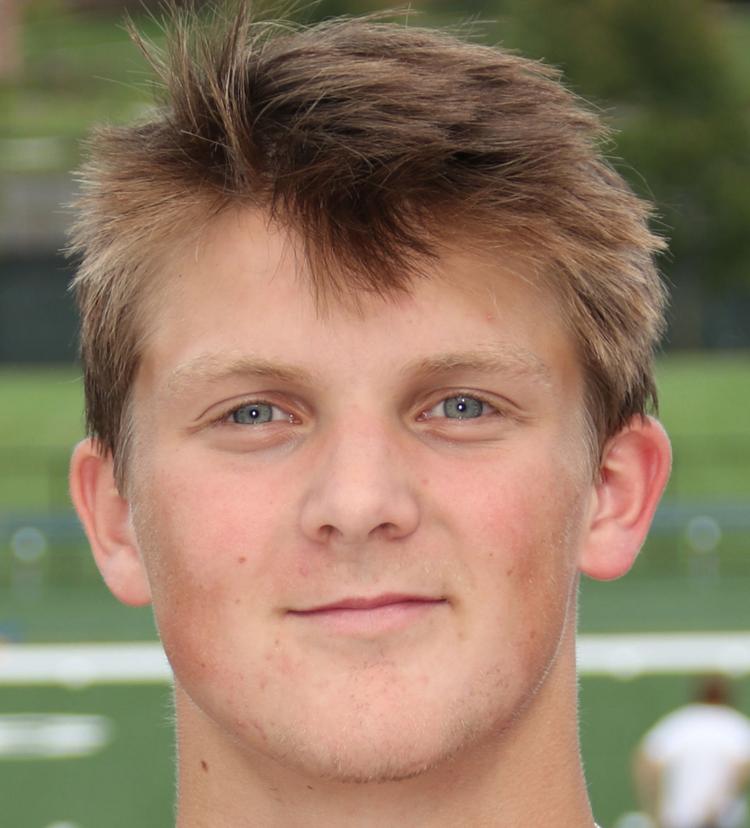 The two-time Post-Dispatch All-Metro boys lacrosse player of the year capped his record-breaking high school career with a 137-point season in which he scored 72 goals, had 65 assists and 44 ground balls. After breaking the single-season record for points with 146 as a junior, Bundy became Missouri's all-time career points leader, finishing with 421. Bundy is a four-time, first-team all-state honoree and two-time captain of the Adrenaline All-American team. His six-goal, one-assist performance in the Rams' 15-1 rout of De Smet earned him his second state championship game MVP award. He won his first as a sophomore in 2017. Bundy will play Division I college lacrosse at Georgetown.
Henry Carpenter, senior, MICDS
The physical midfielder and Class 4 all-state football linebacker is headed to Penn State on a lacrosse scholarship. Carpenter piled up 86 points (third most on his team) on 61 goals and 24 assists while helping MICDS win its sixth consecutive state title. Carpenter is an all-American and two-time all-state selection.
Tommy Emms, senior, De Smet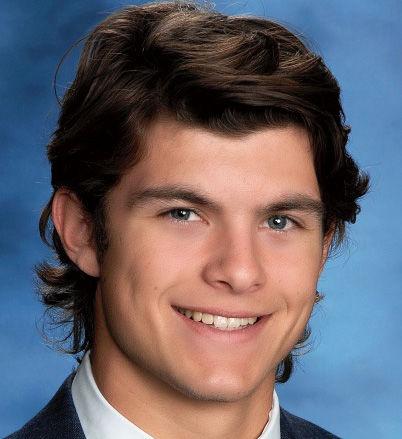 A second-year starter in only his second year of playing lacrosse, Emms demonstrated a natural talent for brutally effective defensive play. He relentlessly stalked the midfield all season long, hoovering up more than 80 ground balls and holding many of the area's top scorers below their season averages in points. Emms was the only unanimous defensive selection to first-team all-state team. He also won 50 percent of his faceoffs, despite taking them only when the team was behind or when the opposing team sent its own best faceoff man to center circle.
Nico Feldman, senior, MICDS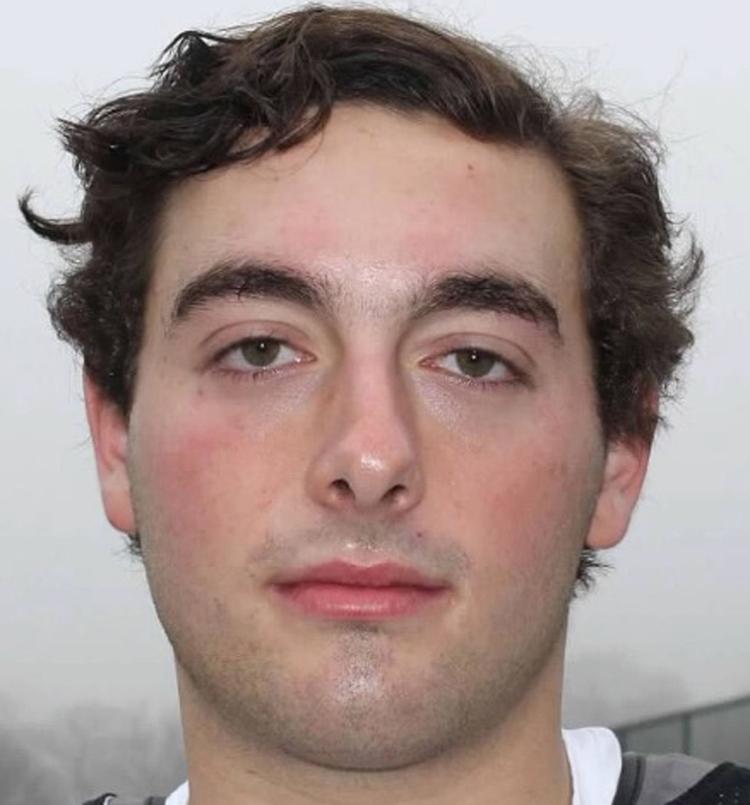 The Denison University-bound faceoff specialist was the Rams' not-so-secret weapon and one of the biggest keys to the past three state championship teams. Feldman amassed over 550 faceoff wins in his high school career, including 153 for a 75 percent average in as a senior, making him MICDS' single-season record holder in that category. Feldman, who led the Rams with 83 ground balls this past season, is a three-time all-state and three-time all-metro honoree.
Will Kacmarek, sophomore, MICDS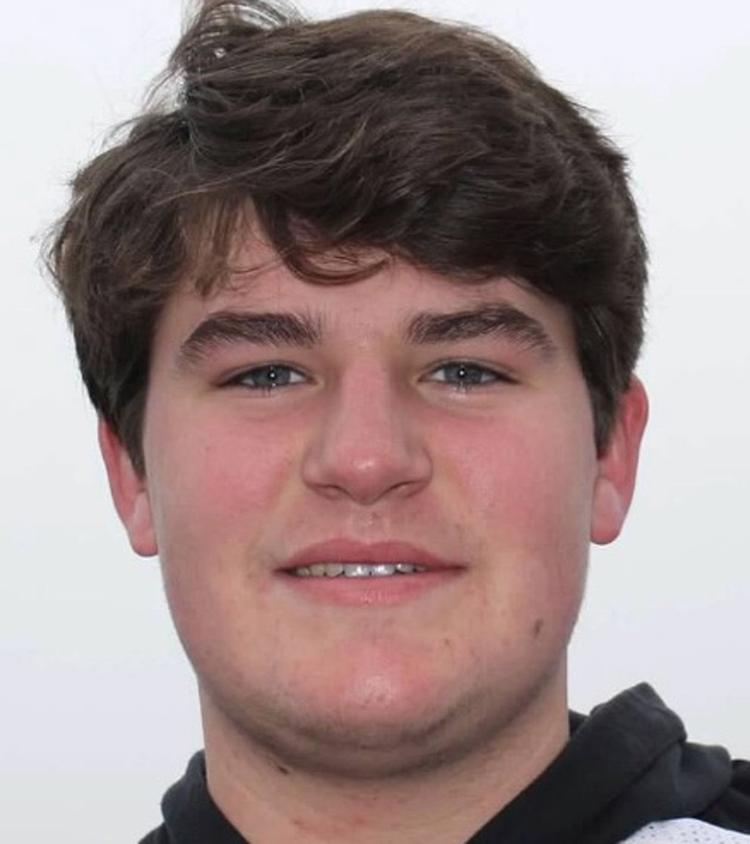 The Rams entered this season with a whole new defensive unit behind its highly decorated attackmen and defenders. Kacmarek, a 6-foot-5 bruiser, came out of nowhere to earn first-team all-state honors as a defenseman, garnering the second-most votes at his position. Kacmarek held every player he was matched with scoreless over the final six games, including the playoffs.
Dan Kinzel, senior, De Smet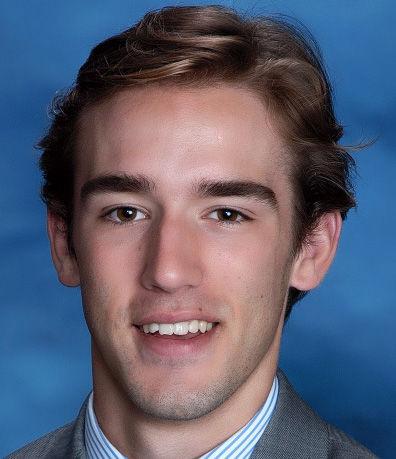 The Spartans' attackman and four-year starter played a key role on two state finalist teams. He got a slightly late start this year because he was playing for a state hockey championship. Once Kinzel traded his skates for cleats, he launched a full-on assault on enemy goalies, scoring 51 goals and dishing out 45 assists for 96 total points. A three-time first-team all-MCC honoree, Kinzel was selected to the all-state first team in 2019. He will attend the University of Mississippi.
Joe McGuire, senior, MICDS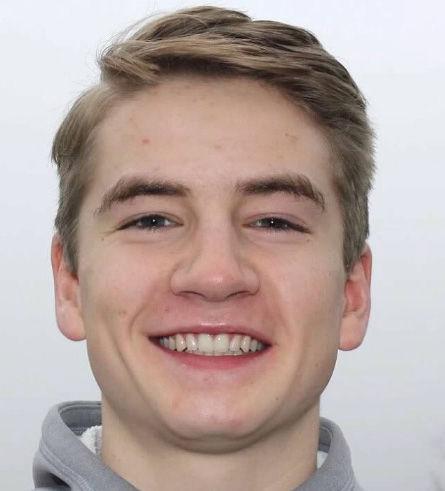 The Rams' netminder made a difficult position look easy, especially in the clutch. The two-time first-team all-American and all-stater gave up a total of seven goals over three state championship games his sophomore, junior and senior seasons. McGuire captained an MICDS defense in 2019 that replaced all its starters from the previous year and still allowed only 4.8 goals per game on 146 saves. McGuire held fellow two-time all-American Chase Baker of Eureka to 0 goals on 14 shots in a 17-3 MICDS victory on May 5, and held a powerful De Smet squad to just one goal in the title game.
Thomas Niedringhaus, senior, MICDS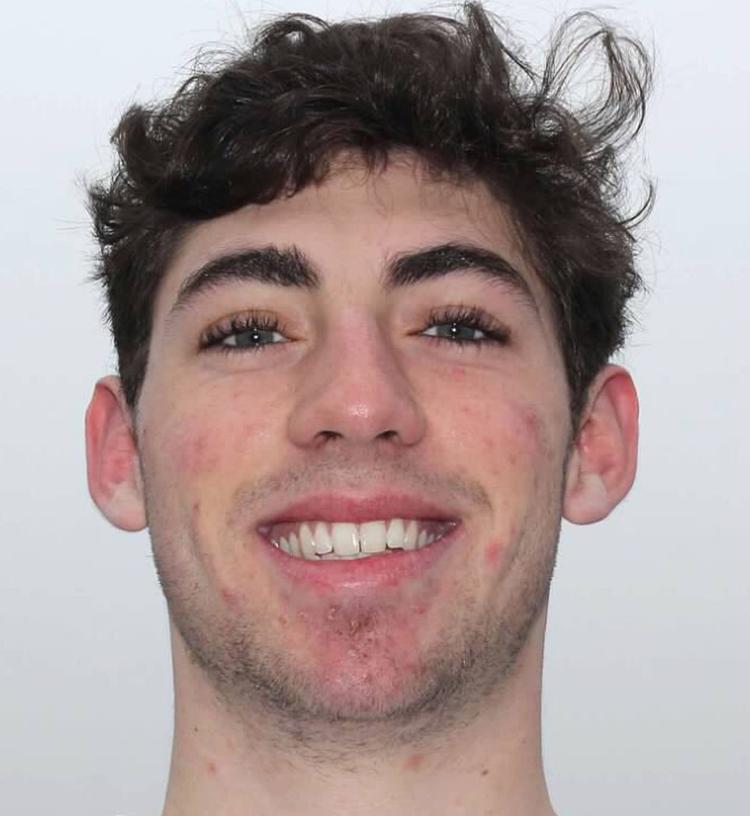 The Boston University signee is a two-time all-American, a three-time all stater and a first-time selection this year to the Adrenaline All-American game. The fast and powerful Niedringhaus led MICDS with 77 goals while also providing 49 assists and hoarding 61 ground balls. The two-time Under Armour Underclass All-American finished his high school career with 307 points. 
Luke Wetzel, senior, De Smet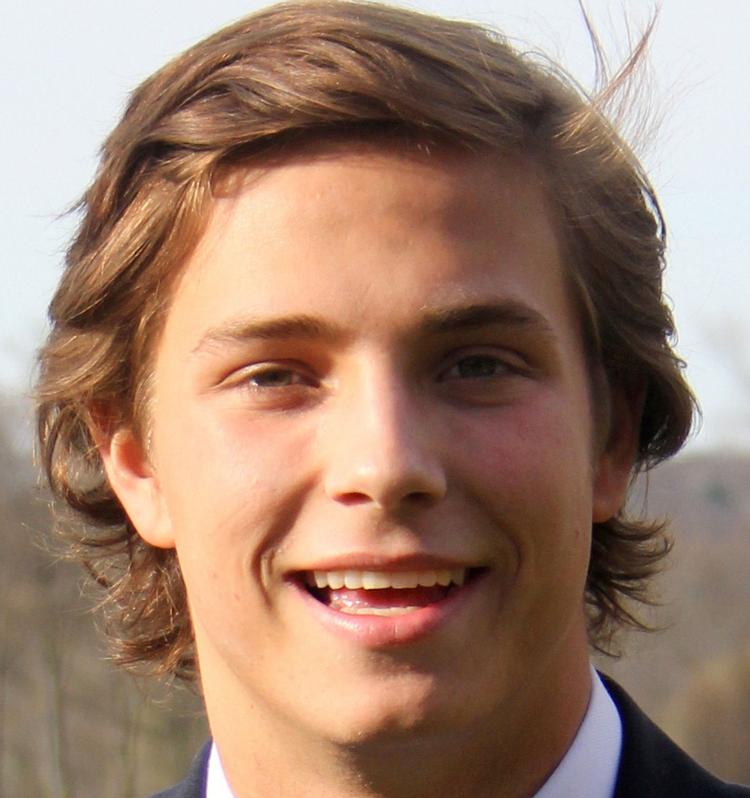 At De Smet, wearing the No. 40 jersey is a prestige bestowed on the one player deemed the "heart of the team." Wetzel did the No. 40 proud with 66 goals, 53 assists and 119 points, the third-most in the metro area and second-most in a single season for the tradition-rich Spartans. The midfielder earned all-American honors to go with his two first-team all-state selections and three first-team, all-MCC awards. Wetzel helped power De Smet to a 16-5 record and a berth in the MSLA state championship game. Wetzel had incredible performances throughout the season, scoring 11, 10, nine, eight and seven points in individual games. His 11-point performance was eight goals and three assists against Eureka in the MSLA state championship semifinals. Wetzel finished his high school career with the second-most career points at De Smet. He will attend the University of Alabama.
ALL-METRO SECOND TEAM
Drew Altic, sophomore, Chaminade
The young faceoff specialist and Flip Naumberg Award winner earned All-MCC and All-State honors for the Red Devils. Altic won 192 of 240 faceoffs (80 percent) over the season. He also won 100 percent of his faceoffs in two different games. Altic won 12 of 14 faceoffs and scored a goal in Chaminade's 10-6 loss to Eureka in a MSLA state championship quarterfinal. 
Crawford Bundy, sophomore, MICDS
Bundy stood out as a sophomore for the Rams with a solid all-around game that helped give the state champs some extra depth. Bundy scored 17 goals, had 30 assists and was second only to senior teammate Nico Feldman in ground balls with 80. 
Turner Carlson, senior, John Burroughs
A two-year captain for the Bombers, Carlson piled up the 10th-most points in the metro area (77) on 41 goals and 36 assists, earning all-state honors and all-Metro League recognition for the third consecutive year. The attackman helped lead the Bombers (10-6) to the MSLA state championship quarterfinals. Carlson was a National Merit Finalist and two-time U.S. Lacrosse Academic All-American. He will attend the University of Virginia. 
Charlie Carse, senior, SLUH
The Junior Billikens' senior attackman scored 61 goals to become SLUH's all-time career leader in points while leading his team back to the MSLA semifinals for a second successive year. He earned first-team all-state recognition and first-team all-MCC honors for the second year in a row. The academic all-American will attend the University of Alabama. 
Jordon Celeslie, junior, Vianney
The Cleveland State commit had 41 goals, 30 assists and 44 ground balls to lead a talented, young Griffins squad to a 14-4 record and the quarterfinals of the MSLA state playoffs. Celeslie was a first-team all-stater and a unanimous first-team All-Metro Catholic Conference selection after earning Under Armour Midwest Underclass All-American honors in the summer of 2018.
Carter Coleman, sophomore, Priory
The Rebels' attacker had the seventh most points (84) in the metro area with 60 goals and 24 assists. Coleman earned first team all-state and first-team all-Metro League honors while helping Priory (12-7) earn a berth in the MSLA state championship playoffs.
Josh McIntyre, junior, O'Fallon
McIntyre, an attackman, collected 60 goals to go with 19 assists and 38 ground balls for the most goals by a junior this season. He sparked the Panthers to a 12-6 record. McIntyre scored at least three goals in 13 different games and led O'Fallon to the MSLA Show Me Cup semifinals. 
Will Morris, junior, Seckman
For the second time in two years, Morris garnered second-team all-state honors as a faceoff specialist. Morris won 135 of 170 faceoffs (79 percent) for the up-and-coming Jaguars. He also had the second-highest average of ground balls per game with 9.1. 
Dylan Radke, senior, De Smet
The three-time all-state, all-MCC senior goes down as the best goalie in De Smet's storied history. Radke's 240 saves this spring led the metro area and the entire state of Missouri. Each one also set a new school record for the Spartans. Radke leaves De Smet with 762 career saves, over 200 more than the previous record holder. Radke also earned academic all-American honors this year.
Jacob Van Kleeck, senior, Eureka
The Lindenwood University signee had 31 goals and 53 assists (84 points) in helping the Wildcats secure their second MSLA state championship semifinal appearance in as many years. Van Kleeck is an academic all-American and two-time second-team all-state honoree. He finished his career at Eureka with 65 goals and 96 assists. 
STLHighSchoolSports.com is the most comprehensive source of stats, scores and stories from any and all area high schools.