Christian Kraus got a chance to experience something few others his age did when he was a freshman.
During his first year with the Summit boys soccer team, Kraus got the chance to learn from some top-notch talent as the Falcons won the Class 3 state championship for the first time.
Fast forward three years and Kraus was the one leading the way for the next generation of Falcons players.
The Post-Dispatch All-Metro boys soccer player of the year, Kraus used what he learned as a freshman to step to the forefront of the Falcons' offense as a senior. That helped the Falcons not only win state again but post an unbeaten record in doing so.
STLhighschoolSPORTS.com rankings - 12/13/2019 Large SchoolsLast Week1. Summit (29-0-1)12. De Smet (18-4-1)93. Webster Groves (21-7)74. Edwards…
"Freshman and sophomore year I was a player on the team, but I wouldn't say that my role was as influential as some of the other guys," Kraus said. "In their absence, I felt the need to step into that role. It was awesome to play a role similar to theirs. Everybody on this team, if they were on the previous team, knew this one was different. They all knew we were the main guys here. The first time around, it was a lot less sentimental for me. It was still awesome to win, but I didn't know what it meant. We lost out the next two years and that's why 2019 was so meaningful."
Kraus tallied 45 goals, nine of which were game-winners, and 21 assists for the Falcons (29-0-1, No. 1 in STLhighschoolsports.com large-schools rankings).
Summit coach Tom Wade said Kraus' success was a combination of his natural ability, his work ethic and the work of those around him.
"Christian is a special player. He's got the gift of goal, as they say," Wade said. "He's really worked hard to become the player that he is. He comes in on his own in the early morning to train with other coaches. He always works on his speed, his agility and his finishing. He puts in the work, but he also has a nice arsenal of talent around him. You can't pay too much attention to him because the other ones are coming, too."
The 6-foot-2 Kraus had points in both state games, including a goal and an assist in the Summit's  2-1 win over Platte County in the Class 3 championship.
Billy Hency, the 2016 All-Metro player of the year for Summit who now plays for Loyola-Chicago, said Kraus has done the Falcons program proud.
"Christian is a great player as well as teammate," Hency said. "He is competitive and hard working and did a great job this year of stepping up when his team needed him. He was a great player this year for the team. The team did a great job this year of playing as brothers, which is the Summit tradition, and just went out and enjoyed it while playing with their best friends."
Kraus' offensive totals were part of Summit's 108 goals in total during a season to remember.
Jonathan Thomas (14 goals, 4 assists), Andrew Kogut (13 goals, 17 assists), Mason Crew (11 goals, 12 assists) and Kurt Lampen (7 goals, 14 assists) also played a big role in the Falcons' flying ways.
"A big part of it, as a forward to score goals, is having the proper mentality if you want to stay on top of your game," Kraus said. "Having teammates who had trust in me really helped me. Having that really boosted my confidence. I was out there with a bunch of guys that thought I could get it done. We all got it done and that's why we were so successful."
Wade said having players in recent years like Hency, Kraus and the other talents the program has seen has helped Summit become one of the area's leading programs.
The coach added that a pair of All-Metro players of the year only makes it more special.
"We've worked hard to build a program," Wade said. "I think we're starting to attract those players that would have gone on to a private school for success. I think a lot of families in the community have come to find out that they can find that quality and that success here."
With the championship trophy back in Fenton, Kraus has turned his sights to his future.
Between playing in the High School All-American game last weekend and preparing for club play, Kraus is working on honing his game so the right college will be the right fit for him.
He said that among the schools he's been in contact with are Wisconsin, Missouri State, Bradley and Belmont.
"I'm working every single day, getting ready for college," Kraus said. "I'm just continuing to play. Things are still wide open, I haven't made a choice. I'm still looking for that school that shouts out, 'Come here, we want you here.' It will all work itself out."
ALL-METRO FIRST TEAM
Goalkeepers of the year: Drew Findley and Dominic Haggard, Summit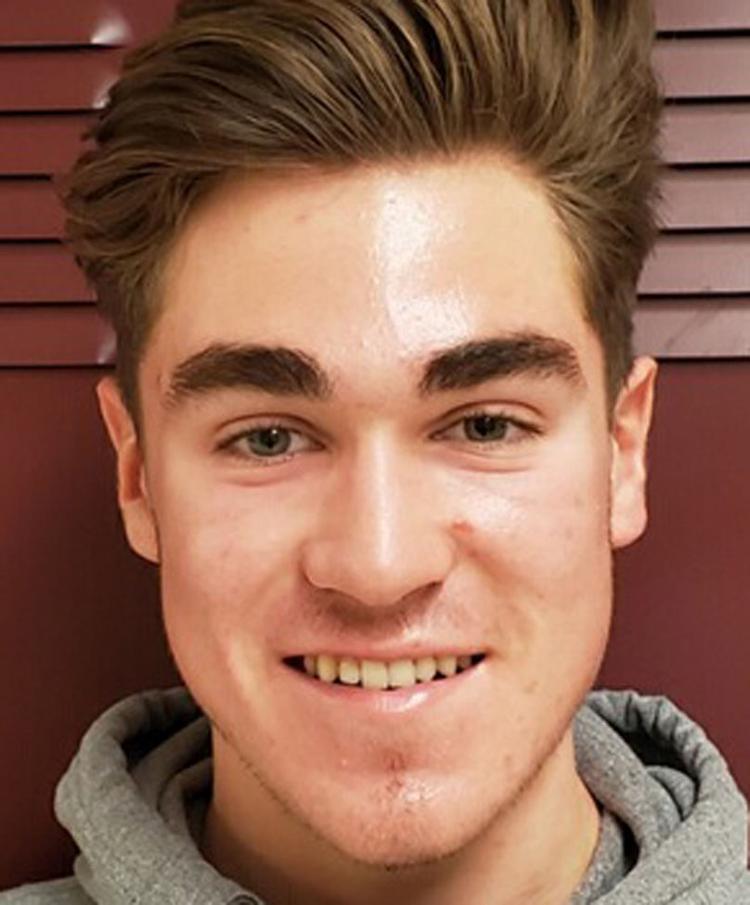 The junior duo combined for over 2,200 minutes between the pipes for the Falcons. Findley went 15-0-1 with a .79 goals against average and six shutouts while Haggard had a 14-0 record with a .63 goals against average and 10 shutouts.
GK • Michael Turza, junior, John Burroughs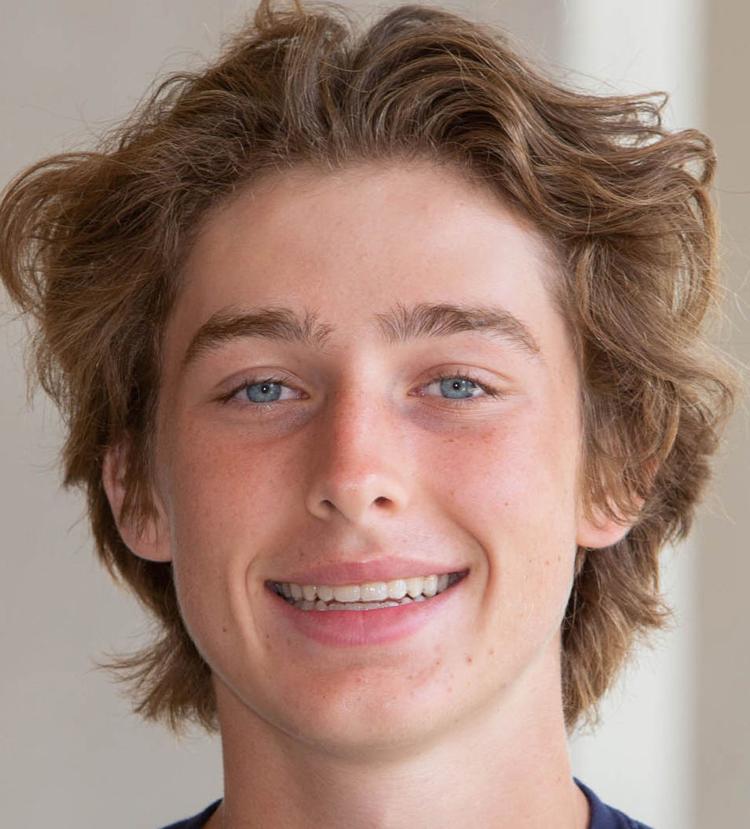 Turza nearly had a perfect season in net with his lone loss coming in a Class 2 semifinal. The junior went 17-1 with 13 shutouts, a .21 goals against average and a 93.5 percent save rate.
D • Michael Spencer, senior, Priory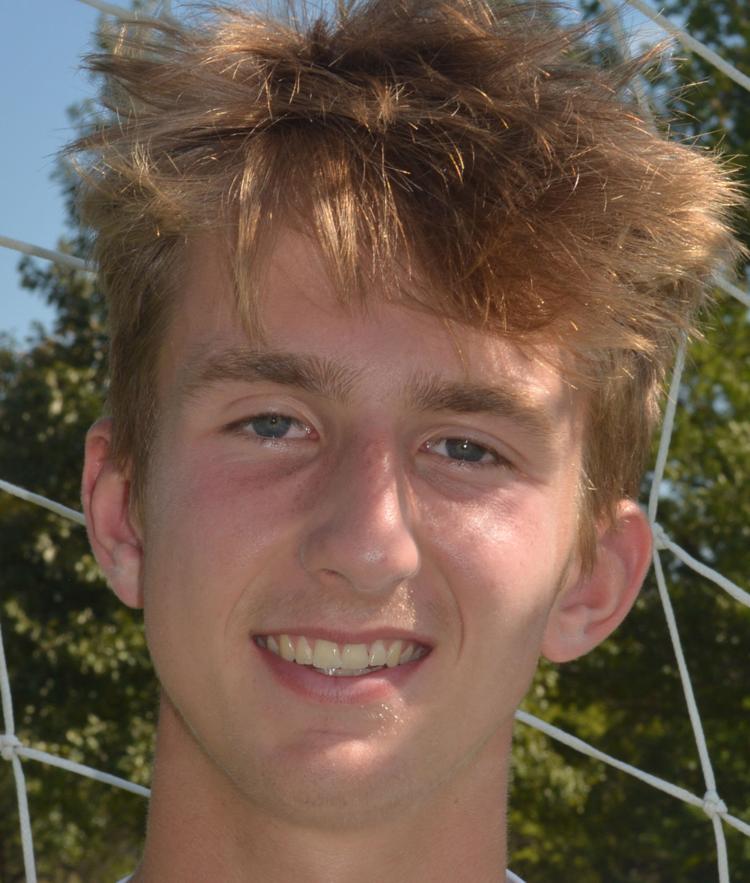 A force on the back line, Spencer had his big moments on offense for the Rebels this season, scoring the game-winning goal in a Class 2 state semifinal win over rival John Burroughs. Spencer scored five times and added four assists.
D • Michael Tentis, senior, Triad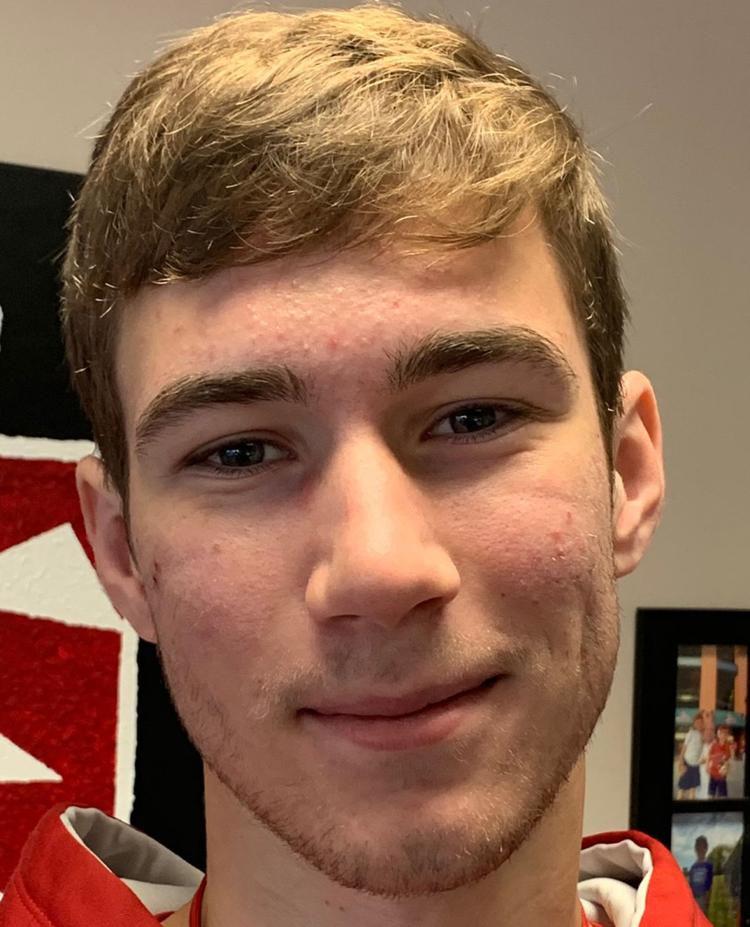 A versatile talent, Tentis aided a defense that held its opponents to .62 goals per game. He added 14 goals, including three game winners, and 14 assists.
D • Brendan Schoemehl, junior, De Smet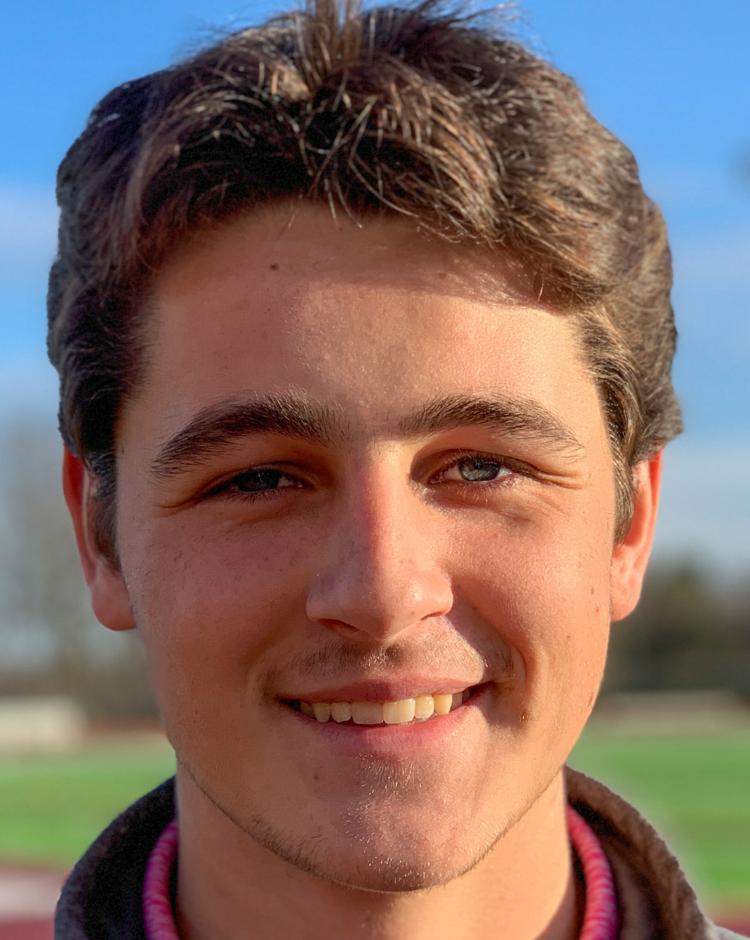 Schoemehl came through with some big goals, including the game-winner in a quarterfinal win over Fort Zumwalt West. He finished with six goals, and three assists for the Class 4 state champs.
M • Owen Culver, senior, Webster Groves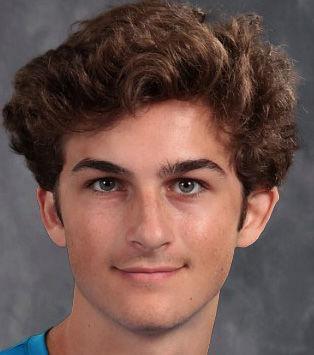 Culver provided a steadying influence in the middle of the field for the Statesmen, who took third in Class 3. The senior led Webster with 10 assists and scored nine goals.
M • Henry Lawlor, senior, De Smet
As De Smet made its run to the Class 4 state championship, Lawlor led the way with 14 goals and three game-winning tallies. Lawlor also added five assists for the Spartans.
M • Andrew Kogut, senior, Summit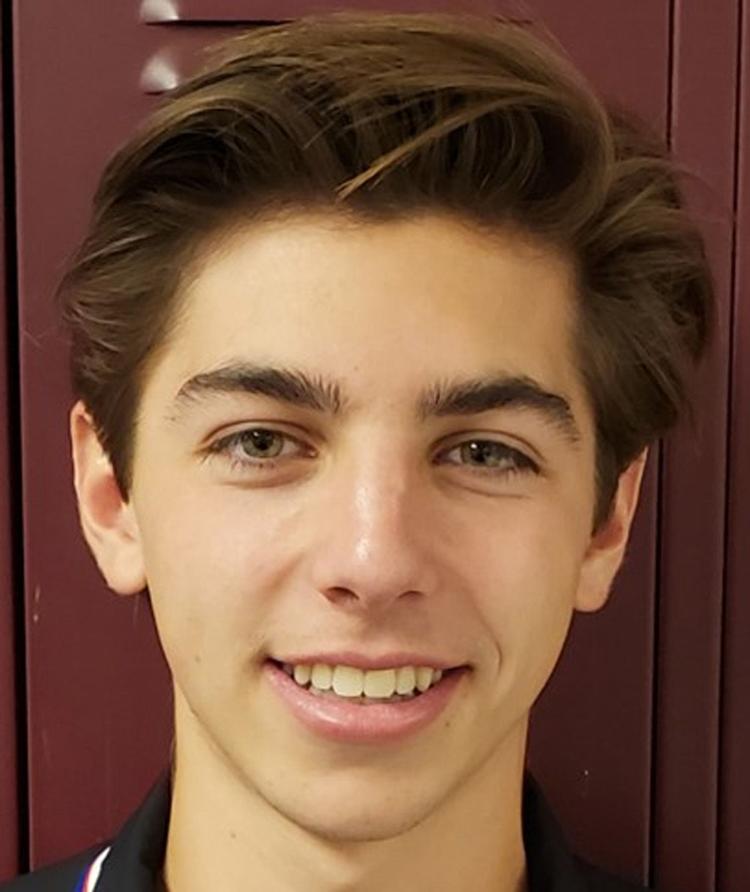 The versatile midfielder scored and assisted in bunches to help the Falcons claim the Class 3 crown. Kogut finished with 13 goals and 17 assists as Summit finished off an undefeated campaign.
M • Sawyer Hardy, senior, Kirkwood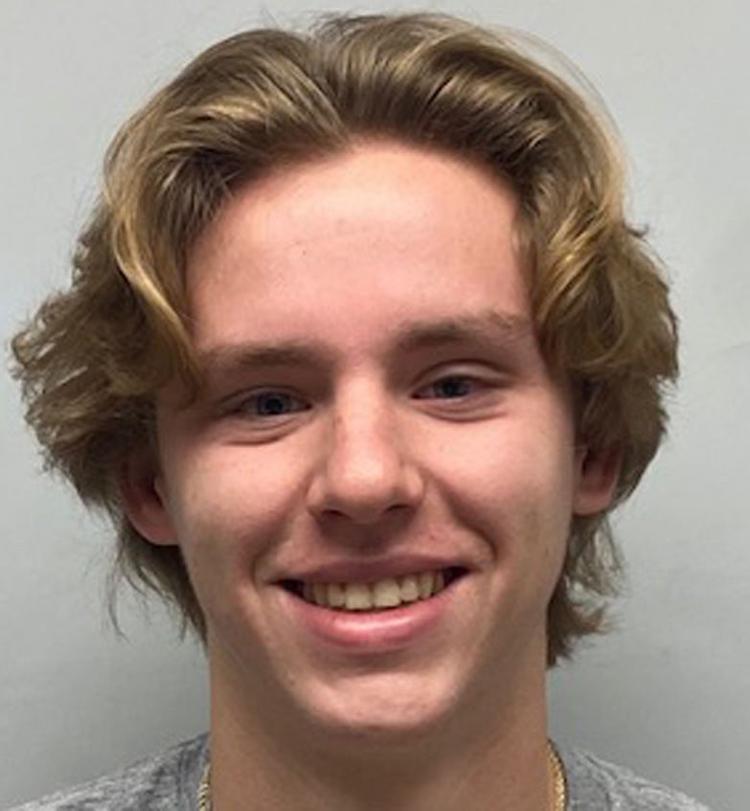 Hardy helped pave the way with 19 goals and 10 assists as the Pioneers made a run in the Class 4 state tournament. The senior had seven game winners. 
F • Devin Livingstone, senior, forward, Fort Zumwalt South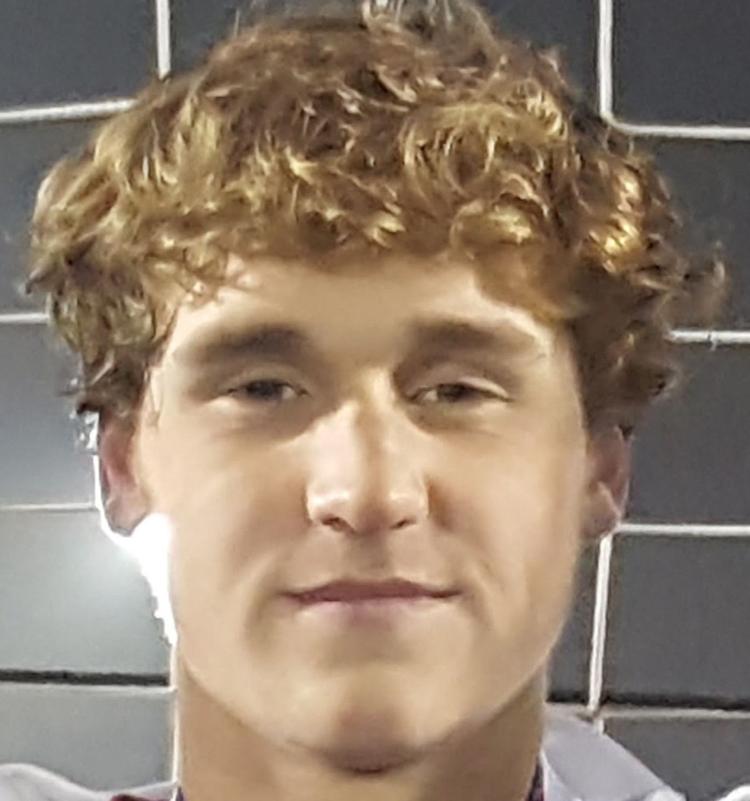 A two-time All-Metro selection, Livingstone had another strong season, tallying an area-high 45 goals to lead the Bulldogs. He finished with nine game winners and 19 assists.  
F • Aaron Boulch, senior, Alton Marquette
Boulch had 16 assists, five game-winning goals and a team-high 21 tallies to help lead the Explorers to a 19-win season and a second-place finish in Class 1A. 
F • John Gates, junior, John Burroughs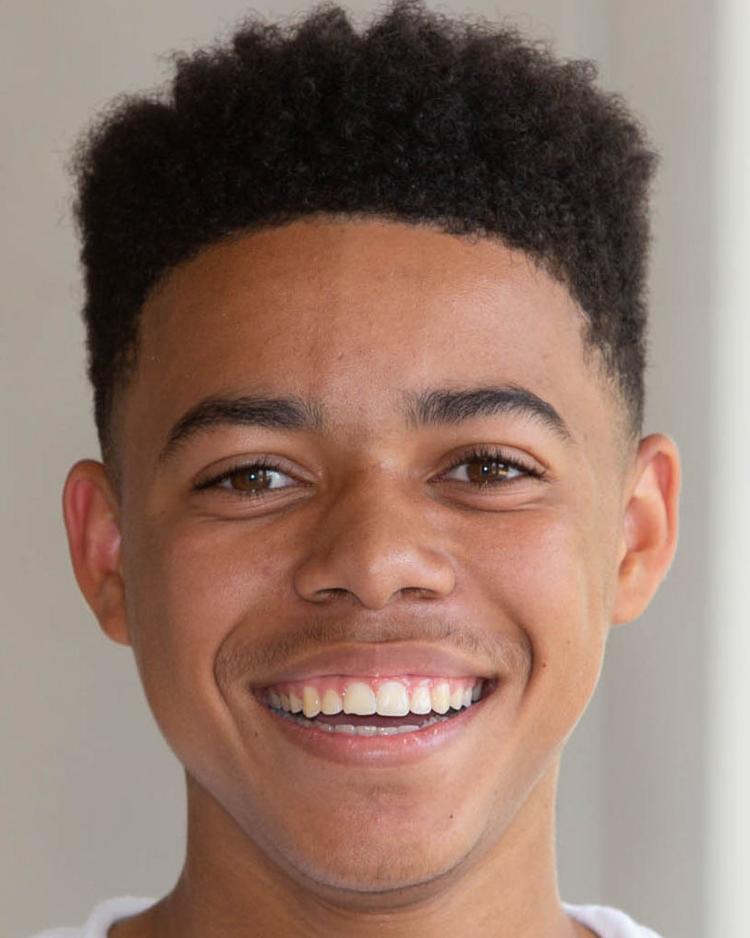 As the Bombers powered to third place in Class 2, Gates provided fuel for the Bombers' run to third place in Class 2 with a team-leading 25 goals. A second-time All-Metro selection, Gates added seven game-winning goals and 18 assists.
ALL-METRO SECOND TEAM
GK • Joe Guehlstorf, senior, Alton-Marquette
Guehlstorf earned every decision in goal as the Explorers finished second in Class 1A. The senior posted a 19-4-5 record with a 1.07 goals against average and 10 shutouts.
D • Ben Koenig, senior, O'Fallon
Koenig scored nine goals — six for game winners — and eight assists all while helping the Panthers allow just 0.64 goals a game.
D • Blake Mann, senior, Fort Zumwalt South
A second-time selection to the All-Metro team, Mann helped lead a defense that lost just twice and gave up 0.67 goals per game. He scored nine goals and added 17 assists.
D • Brian Ahr, senior, Summit
Ahr recovered from a back injury just in time to help the Falcons soar to the Class 3 state title. The senior had three goals and an assist.
D • Jacob Roschke, senior, De Smet
Roschke played an important role on the back line as the Spartans held their opponents to 18 goals in 23 games.
M • Jack Meuse, junior, Fort Zumwalt West
An important part of a Jaguars offense that reached the Class 4 quarterfinal round, Meuse helped power the attack with a team-leading 20 goals. He scored five game-winners and added nine assists.
M • Ben MacInnes, junior, Lafayette
MacInnes scored seven goals and had nine assists to help the Lancers win 10 more games more than the did the previous season.
F • Jonah James, junior, Columbia
A top 15 goal scorer in the area, James netted  29 goals and notched eight assists in his junior season.
F • Cooper Nolan, senior, Edwardsville
Nolan kick-started an offense that helped the Tigers to a third-place finish in Class 3A. He tallied a team-high 21 goals and seven assists.
F • Fetiol Hyke, senior, Lindbergh
Hyke had a strong finish to his high school career, scoring eight goals, including three game-winners, as Lindbergh won 17 games and finished fourth in Class 4.
F • Thomas Redmond, junior, De Smet
An emotional leader for the Class 4 state champion Spartans, Redmond finished second on the team with eight goals and added a team-high seven assists. The junior provided a key tally in a state semifinal win over Lindbergh.
ALL-METRO THIRD TEAM
GK • David DuPont, sophomore, Triad
DuPont won 21 games and lost just three as the Knights finished third Class 2A. DuPont had 16 shutouts and a 0.55 goals against while allowing just 12 goals.
D • Nick Grewe, senior, De Smet
A central figure for a Spartans squad that allowed just 18 goals on its way to the Class 4 state championship, Grewe stood tall in the back and chipped in on offense with three goals and and added five assists.
D • Adam Kuntz, senior, Chaminade
Kuntz played a central role in helping the Red Devils earn eight shutouts. He also scored a goal and added a pair of assists.
D • Nick Derleth, senior,Pattonville
Derleth proved to be extremely dangerous all over the pitch for the Pirates, scoring 12 goals and adding seven assists.
D • Cole Hutson, senior, Lindbergh
Hutson helped bolster a Flyers defense that gave up 1.1 goals per game on its way to making the Class 4 state tournament. He tallied two goals and five assists.
M • Sam Oesterlei, senior, Webster Groves
A third teamer for the second consecutive season, Oesterlei scored seven goals, four of which were game winners, and added three assists.
M • Zach Renz, junior, Timberland
Renz had 10 goals, including a game-winner, and 13 assists for the Wolves.
M • Brandon O'Dell, senior, Northwest-Cedar Hill
One of the top offensive threats in the area, the senior amassed 25 goals and accounted for 21 assists to help the Lions win 19 games.
M • Jonathan Thomas, senior, Summit
Thomas finished with 14 goals, the second most on a stacked squad that took home the Class 3 state title.
F • Diego Alas, senior, Principia
Alas scored a team-high eight goals for the Panthers, but none were bigger than his tally in the Class 1 state championship game. The senior also had a team-leading six assists.
F • Andrew Kribs, junior, Jerseyville
One of the top offensive threats around, Kribs propelled the Panthers to a 17-win season with 39 goals — the fourth most in the area. He finished with six game-winning goals and 15 assists.