CBC's A.J. Woodman had accomplished a lot in his first three years of high school tennis. He teamed with Clayton Maack to win a state doubles title as a sophomore and finished third in singles as a junior after debuting with the consolation singles state title as a freshman.
One thing was missing from Woodman's impressive resume, and he took care of that May 25 at Cooper Tennis Complex in Springfield when he won Missouri's Class 2 state boys singles championship.
That capped off an undefeated season in which Woodman did not lose a set, although that was tested in a 6-3, 7-6 victory against Jeremy Ouyang of Ladue in the Class 2 title match.
"The goal all season was to win state in singles," said Woodman. "It was very satisfying to be able to follow through and achieve that goal."
Woodman began playing tennis when he was 7 years old and started in tournaments when he was 8 in Toledo, Ohio.
CBC coach Peter Demos said Woodman's game had a great foundation from his earliest days on the court.
Woodman moved to St. Louis in the second semester of his seventh-grade year and immediately began training with local professional Troy Bray.
"There were a lot of things to like about A.J., but first and foremost was his talent," Bray said. "And he is one of the most coachable kids I have ever had. He is very open-minded and he listens."
It didn't take Demos long to realize that he had a special player at CBC.
"He was a little guy as a freshman, but unlike some other sports, you don't need to be the biggest or strongest guy to be successful in tennis," Demos said. "He did grow a lot coming into his senior season and that made him even a better player. He already had the unbelievable eyesight and was so quick and fast at the net and had a great volley, which helped him win the doubles title with Clayton. And I think he has the best second serve of anybody I have seen in high school for a while."
But Demos said he was just as impressed with Woodman's work ethic.
"I remember a time last season when we had a grueling two-hour and 15-minute practice," Demos said. "Everybody had left except for A.J. He was sitting on the bench and I asked him why he was still here. He said that he was waiting for a guy from Missouri Baptist to hit with him."
That work ethic, combined with the talent, resulted in tremendous success in high school as Woodman's combined record of 15-2 at the state tournament shows.
A once-in-a-generation talent, 2018 Parkway South graduate Carson Haskins, slowed Woodman's goal of becoming Missouri's singles state champion. Haskins, who is now playing at Indiana University, won four successive Class 2 titles from 2015-18.
"I have never seen a better high school player than A.J. other than the guy from Parkway South," Demos said.
Staley's Carson Gates, who finished second to Haskins for two years in Class 2 singles, also graduated in 2018.
That opened up the singles draw for Woodman, who took full advantage.
"You get to see different levels of players through high school, many who you play year round," Woodman said. "But it is fun to play them on the big stage. I love the team atmosphere of high school tennis and that is something I am looking forward to at West Point."
Woodman will depart for the United States Military Academy at West Point on June 28 to begin training July 1.
He also will play for the Army men's tennis team.
"I had never thought about the service academies before I starting looking at colleges," said Woodman, who was the Post-Dispatch Scholar Athlete from CBC. "That changed when I met with the Navy coach at a National Clay Court Tournament in Florida between my sophomore and junior years. I liked what he said and it eventually came down to Army and Navy."
Woodman gave his commitment to West Point in February of his junior year.
Bray said he thinks it will be a great match.
"I think he will get better as a tennis player in college," Bray said. "He has dedicated himself with work in the gym and gotten stronger and more explosive the last couple of years. His big serve and big forehand are his biggest weapons and the last couple of years he has learned to compete harder.
"He has the discipline and focus on the court and the willingness to work."
Those traits should translate well for Woodman at West Point.
ALL-METRO FIRST TEAM
Evan Erb, sophomore, MICDS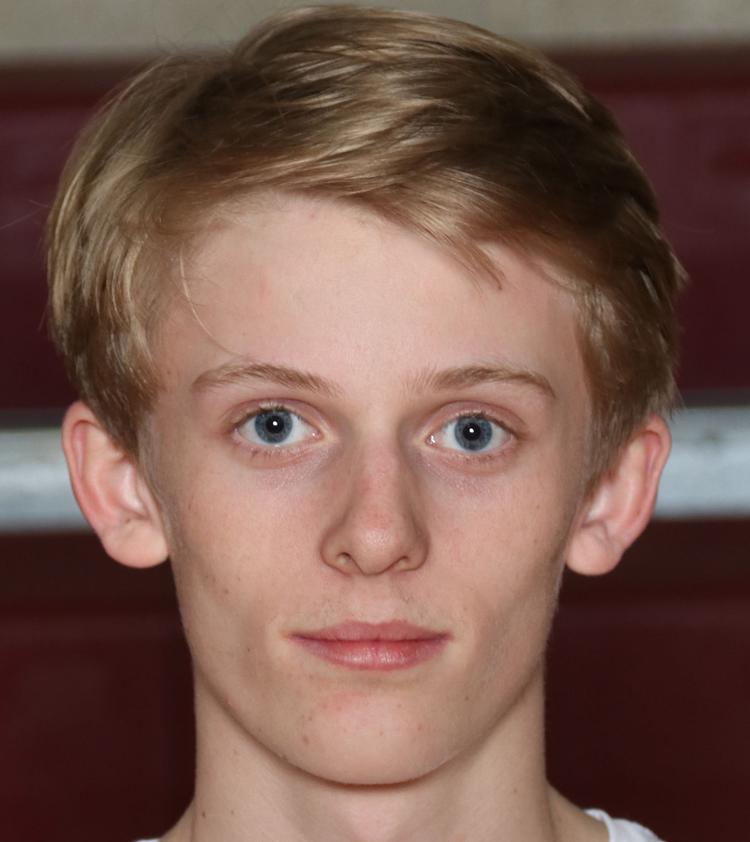 Erb was the No. 1 singles player for the Rams, who finished second as a team in Class 1. He finished third in Class 1 in singles after winning the title as a freshman. He lost to eventual champion Akash Rajan of John Burroughs in the semifinals and came back to defeat teammate Chase Nwamu in the third-place match. Erb teamed with Nwamu to defeat Rajan and Rory Sutter at No. 1 doubles in the team finals. Erb finished with a 17-7 singles record.
Jeremy Ouyang, junior, Ladue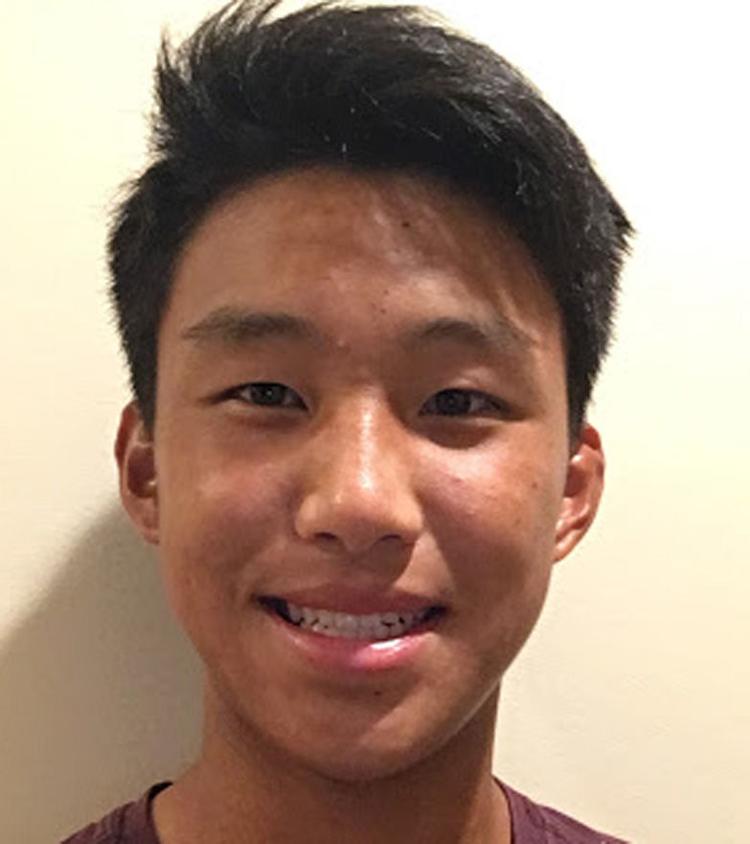 Ouyang had a tremendous regular season as the No. 1 player for the Rams but saved his best for the biggest stage at state. He had straight-set wins over Garret Lewis of Joplin and Nick Fischer of SLUH, who both came back through the consolation bracket to win medals. Ouyang then won a three-set thriller over Frederick Fraunfelder of state champion Rock Bridge in the semifinals before falling to CBC's A.J. Woodman, the All-Metro player of the year, 6-3, 7-6 in the state title match.
Akash Rajan, sophomore, John Burroughs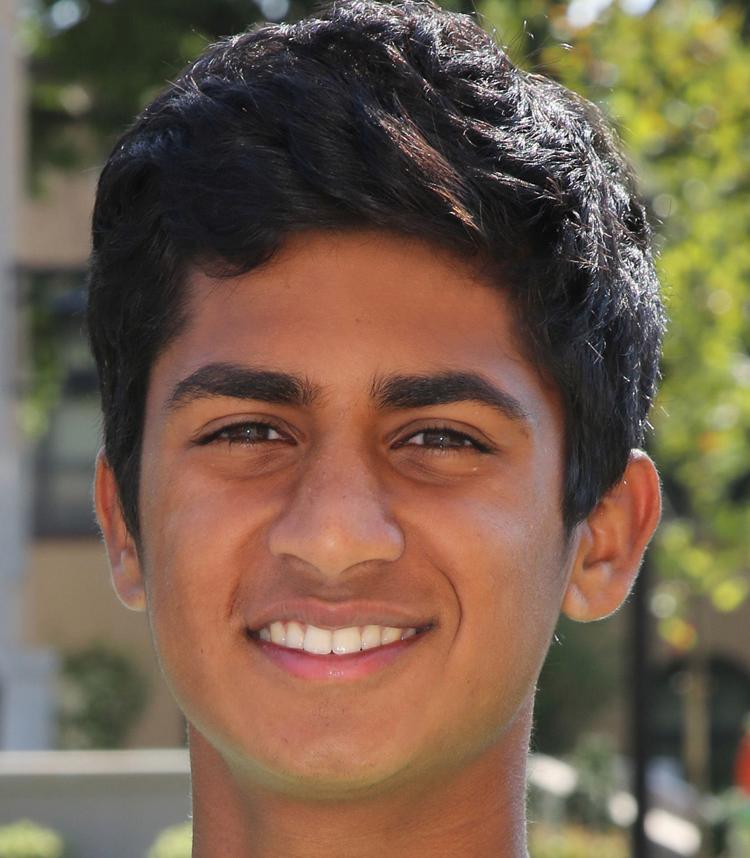 Rajan was the No. 1 singles player for the Class 1 team champion Bombers. He defeated Pembroke Hill's Nathan Turtledove in the team semifinals and MICDS' Evan Erb in the finals. He followed up the team title with an individual championship, capturing the Class 1 singles title. Rajan lost just 10 games in his four matches, seven of them coming against Erb in the semifinals. Rajan, who was second at state in doubles last year, finished the season with a 20-4 singles record.
Max Skaer, senior, Belleville East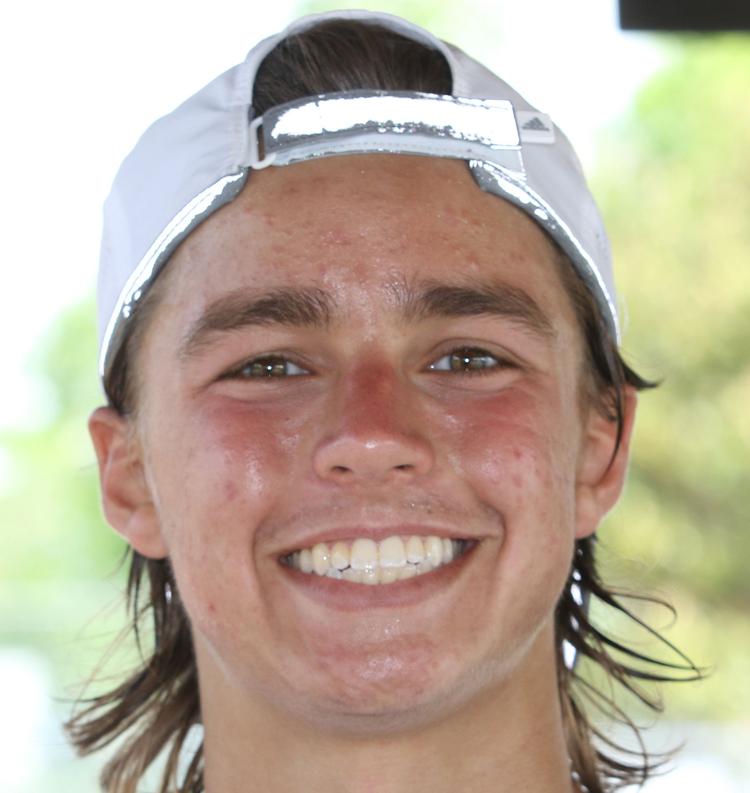 Signed to play for the University of Toledo, Skaer was a four-time state qualifier and three-time sectional champion. Finished Lancers career with 102 singles victory, including 31 as a senior. He defeated Zach Trimpe of Edwardsville in the sectional final this season to even the rivalry between the two future NCAA Division I players at 5-5 through their four years. Skaer was a two-time Southwestern Conference player of the year, including this year, and won the Moline Tournament this season.
Rory Sutter, sophomore, John Burroughs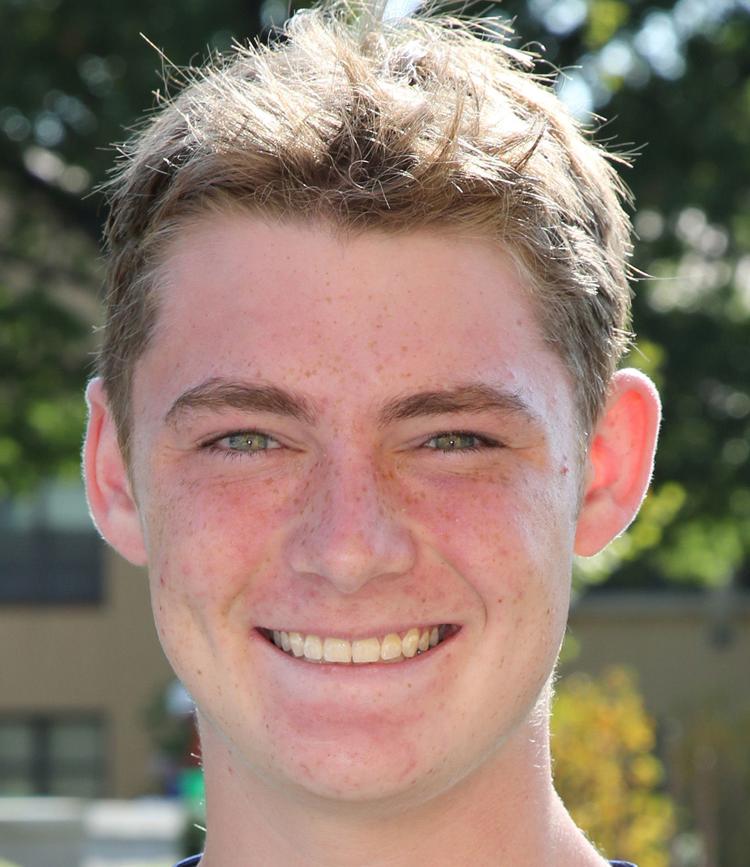 Sutter went 17-5 while playing No. 2 singles on the Class 1 team champion Bombers. For the second successive season, Sutter reached the championship match in Class 1 singles. This year he lost to teammate Akash Rajan. One of Sutter's biggest wins came in the team semifinals, when he paired with Rajan to defeat Nathan Turtledove and Logan Stevens of Pembroke Hill at No. 1 doubles. Turtledove and Stevens won the Class 1 doubles championship two days later.
Zach Trimpe, senior, Edwardsville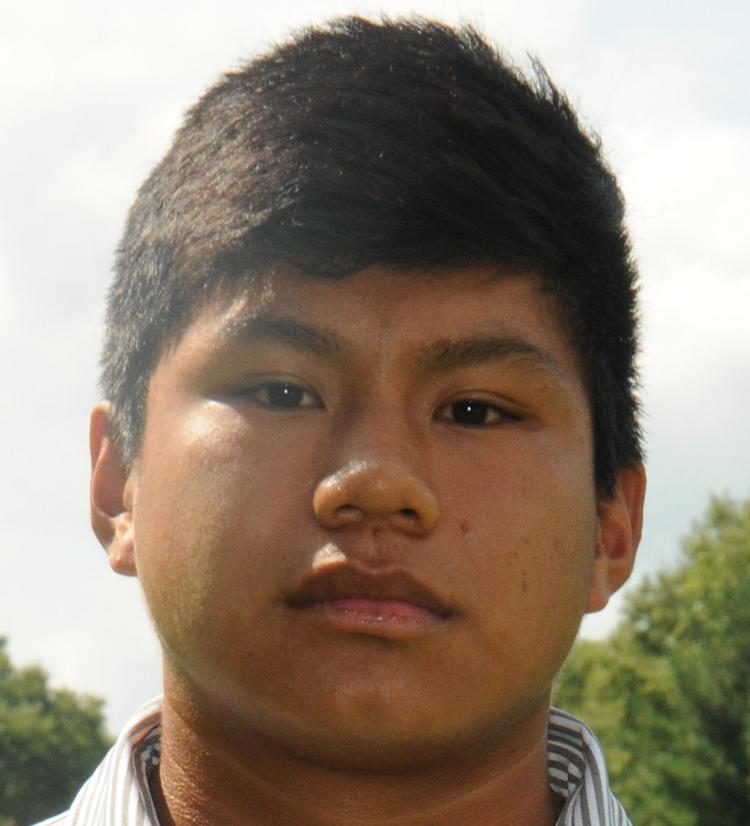 Butler University signee closed out four-year career as the No. 1 player for the Tigers by reaching the consolation quarterfinals in singles of the Illinois Class 2A state tournament. Trimpe set a school record with 185 victories, including a 47-7 singles record as a senior. He was 14-2 in sectional matches and 21-6 at state during his career. In 2017, Trimpe teamed with Alex Gray to win the Class 2A state doubles championship, which was the first in Edwardsville program history.
ALL-METRO SECOND TEAM
Simon Kauppila, senior, Marquette
Kauppila, who set a school record with 143 wins, was 14-4 in singles this season. All of his losses came against players who finished in the top three at state. He will play tennis next year at Brandeis University.
Brian Kim, freshman, Lindbergh
Kim finished 16-5 as the No. 1 singles player for the Flyers. He finished third in singles in Class 2, losing to eventual champion A.J. Woodman of CBC in the semifinals before beating Frederick Fraunfelder, the top player on team champion Rock Bridge, in the third-place match.
Seth Lipe, senior, Edwardsville
Lipe teamed with Gabo Montanari to finish seventh in doubles at the Class 2A Illinois state tournament. He finished his career with 153 wins, which ranks ninth in school history.
Dav Nayak, sophomore, John Burroughs
Nayak played No. 3 singles on Class 1 team champion John Burroughs. He teamed with Sam Wang to finish second in doubles in the Class 1 individual tournament.
Chase Nwamu, junior, MICDS
Nwamu played No. 2 singles for the Rams, who finished second as a team in Class 1. He finished fourth in the Class 1 singles state tournament, ending the season with a record of 15-9.
Gus Tettamble, freshman, SLUH
Tettamble played the No. 1 spot for the Junior Bills, who made their first state team appearance in 13 years. His win at No. 1 singles helped the Junior Bills beat Rockhurst in the semifinals on their way to a runner-up state finish.
ALL-METRO THIRD TEAM
Case Fagan, junior, Kirkwood
Helped Pioneers reach team district semifinals.
Sean Finnie, sophomore, Priory
With partner John Newell, finished fifth in Class 1 doubles.
Nick Fischer, freshman, SLUH
Finished sixth in Class 2 boys singles.
Clayton Maack, senior, CBC
With partner David Abilez, finished fourth in Class 2 boys doubles.
Sam Wang, sophomore, John Burroughs
Finished second in Class 1 doubles with partner Dharmadev Nayak.
Layton Wille, junior, Lindbergh
With partner James Faris, finished third in Class 2 doubles.