HAZELWOOD — The tire tethered to Justin Robinson's waist defies gravity.
It's supposed to slow him as it drags on Hazelwood West's track, a decaying six-lane special. Instead it catches air, flying behind him as he pushes through the drill.
There is little, it seems, capable of tugging Robinson back to earth. After his second full year of track and field, he is on the cusp of becoming the best sprinter Missouri has ever produced.
A junior at Hazelwood West, Robinson set the state record for the fastest 400-meter dash this spring. His personal bests are the second-fastest 100 and 200 times on record in the state. If Sean Burris, his club track coach and an assistant at Hazelwood West, could convince him to try the 800, he believes Robinson would be among the national elite in that race, too.
Robinson is the Post-Dispatch All-Metro boys track and field athlete of the year.
Robinson, 17, already has a silver medal in his collection after saving Team USA's bacon in the 1,600-meter relay at the World Under-20 Championships last July in Tampere, Finland. Should this summer go as he hopes, that international medal collection will grow.
Robinson already accomplished the biggest goal on his check list this year. He helped Hazelwood West win the Class 5 state team championship May 25 at Battle High in Columbia. It's the first state championship for the Wildcats track program and just the third state title of any kind in school history. 
"It was exciting to see Justin push aside his personal accolades," Hazelwood West coach Tim Levine said.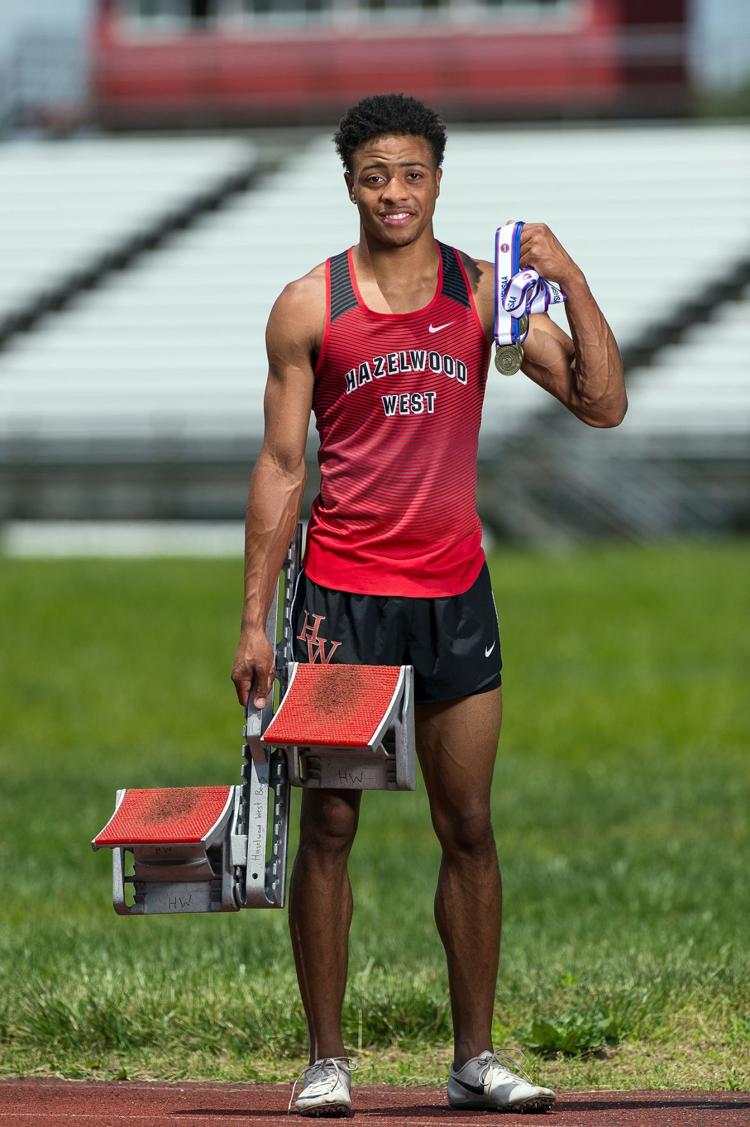 When a tornado devastated Jefferson City and damaged Jefferson City High two nights before it was scheduled to host the Class 3, 4 and 5 state championship meets, it forced Robinson and his coaches to make some hard choices. The Missouri State High School Activities Association quickly devised an alternate plan for the state meet that spread them across three venues and turned the regular two-day meet into a single-day affair.
The adjusted schedule for the one-day meet included preliminary races for the 100 and 200. Normally those races are on the first day of the state meet. By adding them to the one-day schedule, it meant if Robinson stuck to the pre-tornado script and didn't scratch any races, he would have to run six times in one day.
That set off alarm bells for Burris, who'd built a meticulous training schedule that would allow Robinson to be at the peak of his powers in the summer to compete for a national championship and qualify for the international competitions on his radar. It did not factor in six high-stress races in one day.
Robinson didn't care. He figured the Wildcats endured worse at practice. 
"I always wanted to win the state meet and this year I felt we had a shot to do it," Robinson said. "So I just said forget being selfish and I put the team above my goals."
Robinson rolled through his preliminary races, then set the Class 5 state record in the 100 by finishing in 10.56 seconds and narrowly missing the overall state record of 10.42 set by Raytown South's Maurice Mitchell in 2008.
Already this season, Robinson laid down the third-fastest 100 ever in the state when he went 10.32 at Parkway Central's Henle Holmes Invitational in April. It's only behind Blue Springs' Carlos Anderson, whose 10.15 in 2008 stands alone. Mitchell had a hand-held time of 10.24. 
Robinson followed his first state championship of the day by anchoring Hazelwood West's 800-meter relay to victory in 1 minute, 26.44 seconds, which was within striking distance of the all-class record of 1:25.62 set by Hazelwood Central in 2007.
In his fifth race of the day, Robinson made his case for why he's the best quarter miler the state has seen. Robinson won his third 400-meter state championship in a state meet record of 46.3 seconds. The previous mark of 46.81 was set by Jefferson City's Domenik Peterson in 2003.
It's the official state record because it happened at the state meet, but it was the third-fastest 400 of Robinson's career. He popped the fastest 400 by a Missouri high school runner ever when he finished in a personal best time of 46.2 and took fourth at the United States Track and Field Junior Outdoor Championships at Indiana University last June. He raced to the nation's fastest 400 time this season when he finished in 46.22 to win at the prestigious Arcadia Invitational in April.
In his sixth race on a hot day, Robinson won the 200 in 21.96 seconds. It's a full second behind Mitchell, who set the record at 20.96 in 2008 and wasn't even Robinson's fastest 200 time in a state meet. Robinson won last year in 21.62.
On fresh legs at Clayton's Marion Freeman Invitational in April, Robinson won the 200 in 20.98. It's the fastest 200 in Missouri this spring, giving Robinson a clean sweep. Only Mitchell has run the 200 faster. 
"No one else could have done what he did," Burris said.
The victories were sweet and historical for Hazelwood West, but it did come at a price. Robinson was unable to get much rest or let himself cool down. That meant constant vigilance to keep moving one way or another.
"I had to stay focused and keep getting therapy, staying hydrated and stay out of the sun as much as possible," Robinson said. "I was doing a lot of warming up, rolling, barely cooling down, do a lot of static stretching. It was a busy day for me."
One busy day that will remembered fondly by the Wildcats.
Tangible success and championships have been hard to come by. For the track team to finish in the top four for the fourth time in school history and win its first title it resonated in the halls when Robinson and his teammates returned victorious.
"It was just an honor. What an experience just to do that for Hazelwood West," Robinson said. "It was just amazing, especially coming back to school and getting the love and support from teachers and students and administrators. It was just a great feeling."
With the state championship secured, Robinson's focus has shifted to what could be the most significant summer of his young life. Robinson competed at the Great Southwest Classic this weekend in the 400. If he wins and does so in a time close to 45.5 seconds, Burris believes Robinson will give himself a shot at being selected for Team USA, which will compete at the Pan American Games from July 26-August 11 in Lima, Peru.
The only stage bigger than this summer's Pan Am Games is next summer's Olympics.
"It's a big stepping stone," Burris said. "This would be a natural progression."
If you call a soon-to-be high school senior running against the western hemisphere's elite athletes natural. Robinson said the USATF Junior Championships last summer helped him not be intimidated by older, more experienced competition. He was one of a few high school athletes selected to make the trip to Finland. College athletes from the biggest track programs in the country make up the bulk of the roster. 
"I didn't know there would be collegiate kids running there until I got there and start seeing LSU, Baylor, Georgia, all them schools. I'm like 'Whoa, whoa, whoa. I'm running against these guys?' " Robinson said. "I felt like I could do it, I believed in my training and I made the team. So, the sky is the limit."
Robinson has a world of opportunities in front of him. Whether or not he is selected for the Pan Am Games, he still plans on competing at the New Balance Nationals Outdoor Championships from June 13-16 in Greensboro, North Carolina.
At some point next fall he'll pick from a laundry list of college programs salivating at the chance to land him. So far Arizona State, Baylor, Florida and LSU have made an impression, but that hasn't stopped others from chasing him hard. No matter what choice he makes, Robinson will have a scholarship to an excellent university, one that can help him take the next step on and off the track.
"I'm truly blessed to have the opportunity to have these college coaches calling me up and I get to choose," Robinson said. "I'm not limited. I'm truly thankful and blessed for that." 
ALL-METRO FIRST TEAM
Athlete of the year: Justin Robinson, junior, Hazelwood West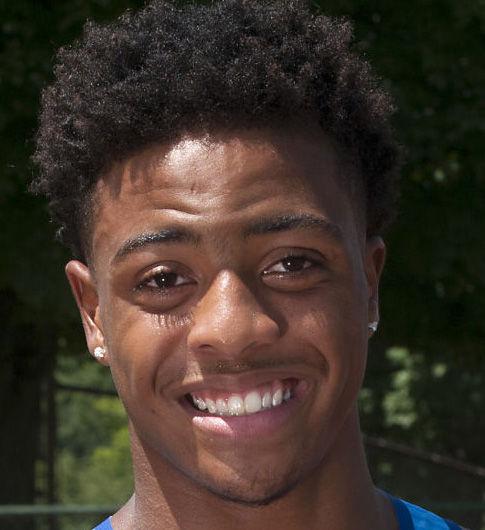 Won Class 5 championships in the 100-, 200- and 400-meter dashes. Set state meet record in the 400 by winning in 46.3 seconds. Ran the fastest 400 in the nation this year when he won at the Arcadia Invitational in 46.22 seconds. Anchored Hazelwood West's 800-meter relay team to victory as he helped the Wildcats win their first state track and field team championship in school history.
Sprints: Jermarrion Stewart, junior, Collinsville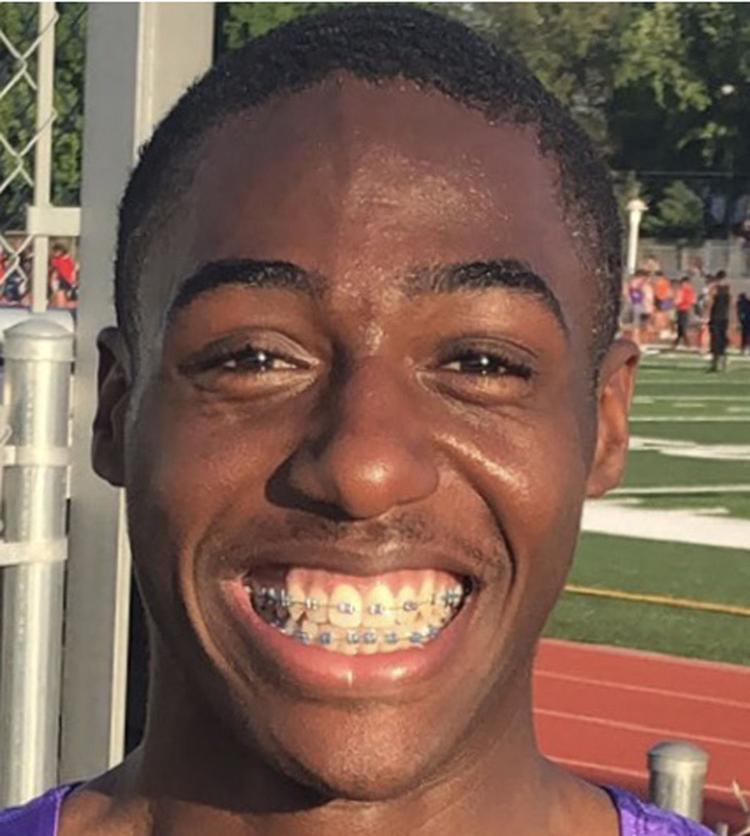 Raced to Class 3A runner-up finishes in the 100- and 200-meter dashes. Posted the second-fastest 200 in Illinois this season when he finished in 21.24 seconds and had the third-fastest 100 time of 10.49.
Middle: Willie Johnson, junior, East St. Louis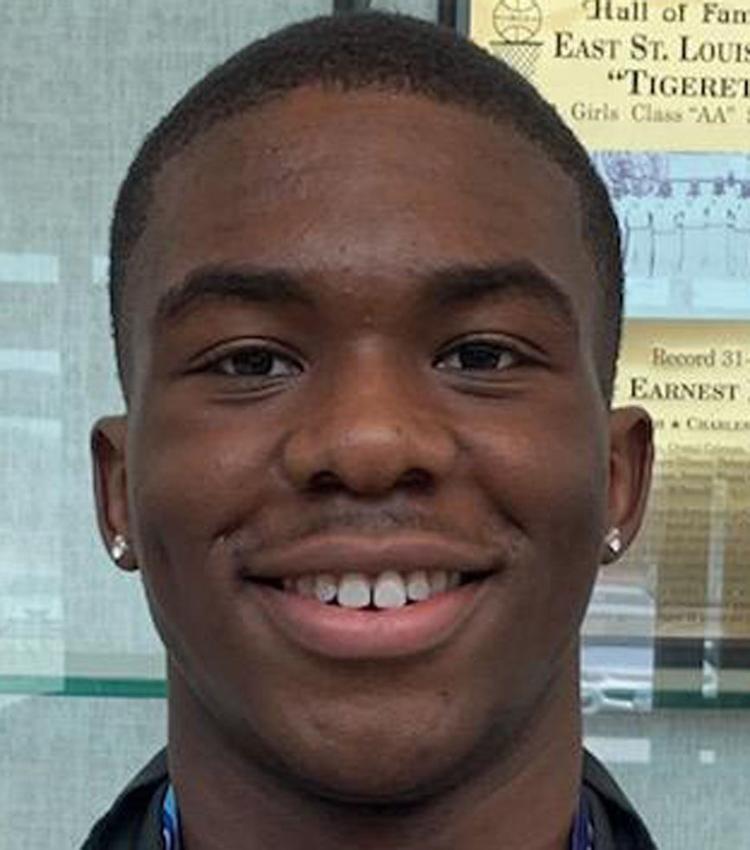 One of the nation's best 400-meter runners, Johnson dropped the fastest time in Illinois this season when he finished in 47.34 seconds at the Sugar Bowl Classic in March. Went undefeated in the 400 in Illinois this spring. Anchored 1,600-meter relay to state meet victory as the Flyers won their 12th state team championship.
Distance: Christian Baker, senior, Kirkwood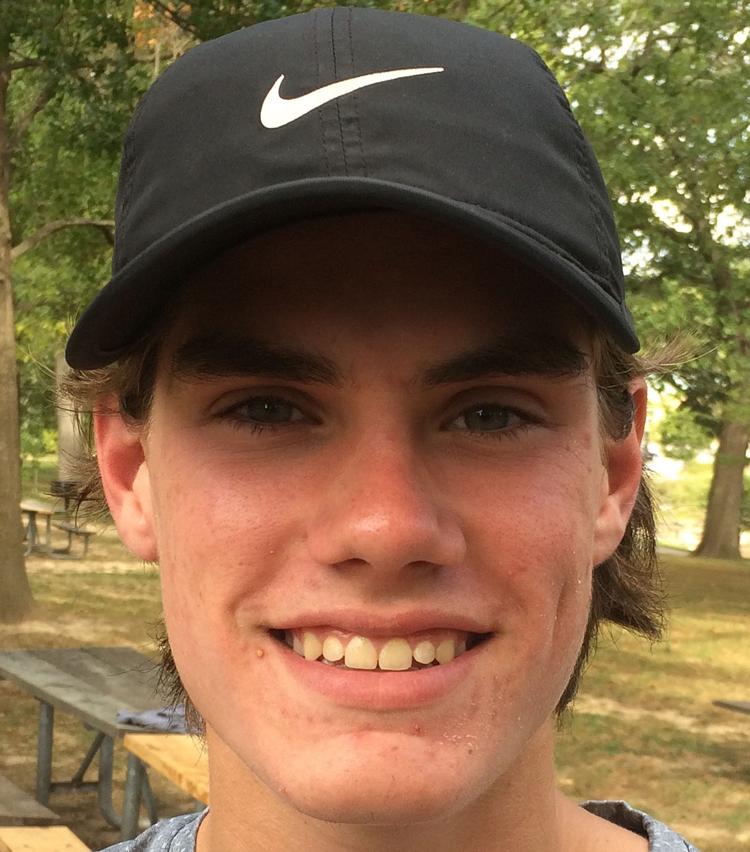 The most decorated distance runner at Kirkwood, Baker ended his career in a blaze of glory as he won the Class 5 1,600, defended his title in the 3,200 and helped the Pioneers retain their 3,200-meter relay state championship. The reigning Class 4 cross country champion, Baker has signed with Tulsa.
Hurdles: Jamariantte Burgess, junior, East St. Louis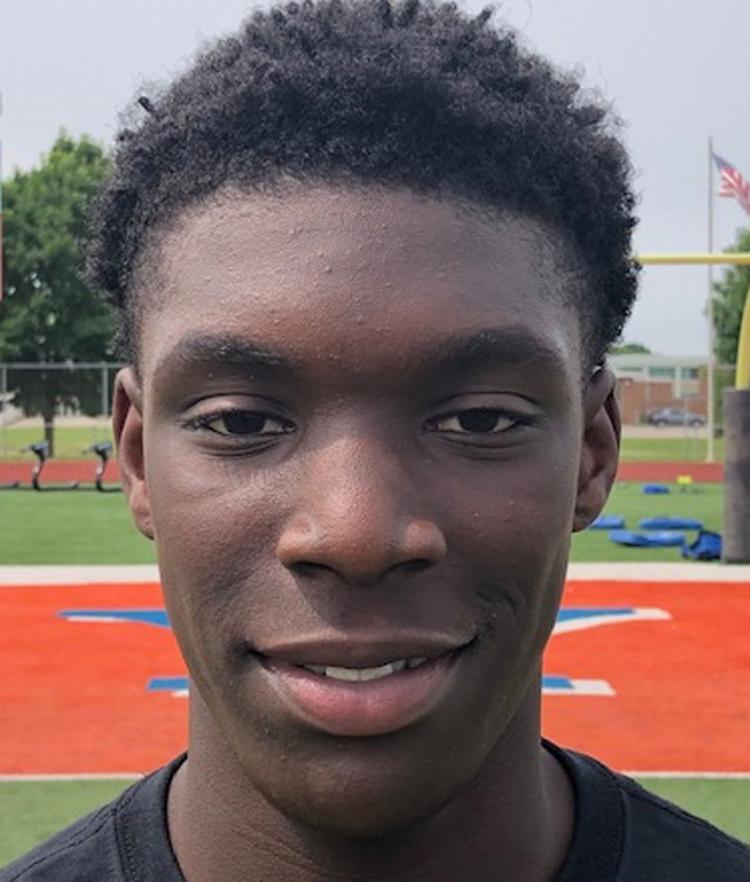 Popped the area's top 110-meter hurdles time (14.24 seconds) in the Class 2A state championship preliminaries. Posted the top 300-meter hurdles time (37.82) when he finished second at the state meet.
Vertical jumps: Zack Pluff, senior, Freeburg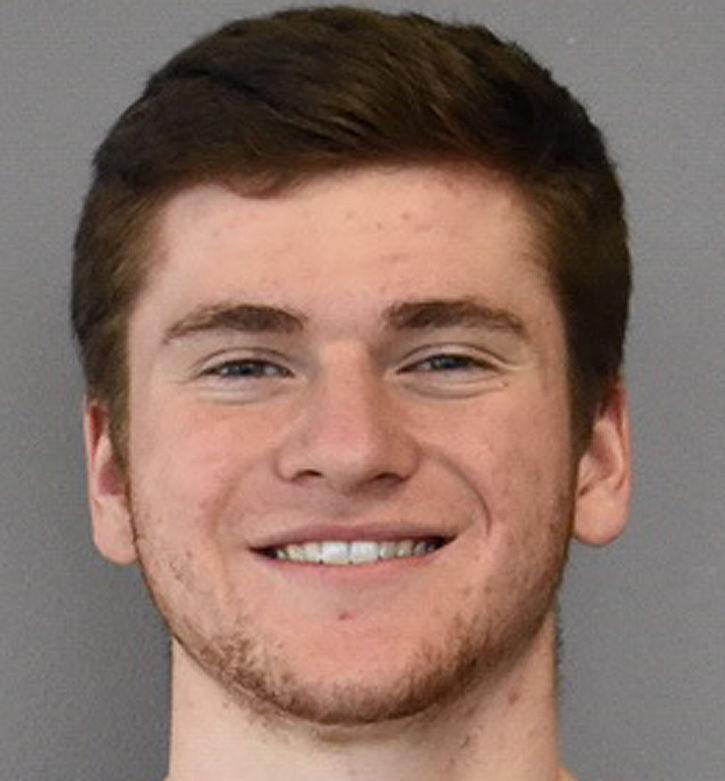 The Class 2A state runner-up, Pluff tied for the area's best high jump when he cleared 6 feet, 10 inches at the Granite City Invitational. A two-time state medalist and the Illinois Top Times indoor track and field champion, Pluff signed with Iowa.
Horizontal jumps: Elijah McCauley, freshman, Belleville East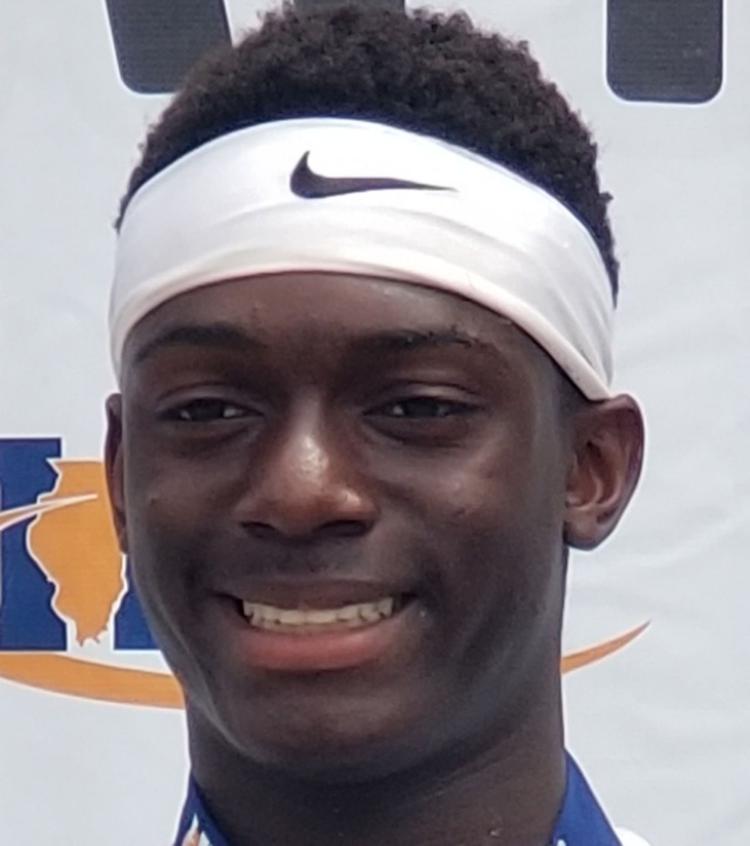 Arrived on the varsity and immediately made an impression. Took second in the Class 3A long jump by leaping a personal best 23 feet, 3.25 inches.
Throws: Jacob Morris, senior, Fort Zumwalt East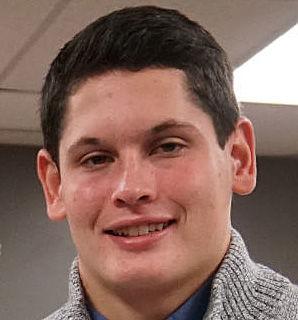 Won Class 4 state championship with an area-best discus throw of 171 feet, 7 inches, which was the fifth-best in Missouri this season. Consistently threw 156 feet or better this spring. Signed with Truman State.
Multi-events: Marcus Lampley, junior, East St. Louis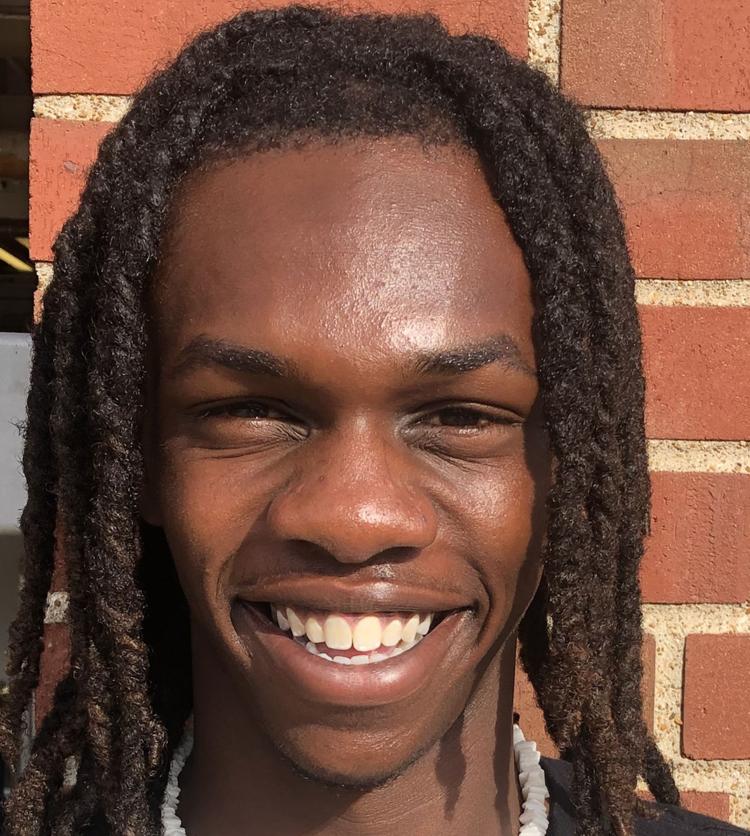 A key cog in the Flyers championship puzzle, Lampley finished second in the 200 (21.58), second in the 400 (48.17) and ran legs on the Class 2A state champion 800- and 1,600-meter relays.
ALL-METRO SECOND TEAM
Sprints: Joshua Sutton, senior, MICDS
Became a two-time Class 4 champion in the 100- and 200-meter races this season. Laid down his personal best 100 (10.48 seconds) at the sectional meet for the second-fastest time in the state this spring. Had the third-fastest 200 in the state this season when he finished in 21.26 at the sectional. Signed with Tulsa.
Middle: Hasani Barr, senior, Cardinal Ritter
After battling through injury as a junior, Barr won his first state championship by claiming the Class 3 400-meter title in 48.55 seconds. Ran the third-fastest 400 in Missouri this season when he finished the sectional meet in 47.86. Helped the Lions' 1,600-meter relay team race to the fastest time on record in Missouri when they finished in 3:13 at Kirkwood's Dale Collier Invitational. Signed with Baylor.
Distance: Andrew O'Keefe, senior, Granite City
Claimed the Class 3A 1,600-meter championship in dominating fashion as he won in 4 minutes and 13 seconds. Just the third track and field state champion in Granite City history. Had the second-fastest 1,600 in Illinois this spring when he won the prestigious Distance Night in Palantine in 4:08.98. Had the top 800-meter time in Illinois this spring when he finished in 1:53.32 to win the Collinsville Invitational. Signed with Adams State University.
Hurdles: Steven Harris, junior, Cahokia
Overcame injury late in the season to finish as the Class 2A runner-up in the 110-meter hurdles (14.29 seconds) and took third in the 300 hurdles in a personal-record time of 38.31 seconds.
Vertical jumps: Nolan Bone, senior, Liberty
Won the Class 4 pole vault state championship when he jumped 15 feet, 9 inches. It was the top vault in the area this spring, tied for second-best in Missouri and set a new school record. Bone will attempt to make the University of Alabama track team as a walk-on.
Horizontal jumps: Rasheed Ricketts, senior, Cardinal Ritter
The two-time Class 3 triple jump champion, Ricketts won this year when he leaped 49 feet, 2.25 inches. Had the top triple jump in Missouri this spring when he went 49-4 at Summit's Corey Siebert Invitational on April 13.
Throws: Malcolm Harvey, sophomore, Trinity
Won the Class 3 javelin state championship when he let loose a throw of 184 feet, 8 inches. It ranks as the fifth-best javelin throw in Missouri this spring and 21 feet better than his state runner-up effort as a freshman.
Multiple events: Brian Stiles, junior, Hazelwood West
Finished second in the Class 5 state championship 400-meter dash in 47.91 seconds, took third in the 200 in 22.16 seconds and helped Hazelwood West's 400- and 800-meter relays win state championships.
ALL-METRO THIRD TEAM
Sprints: Kemeric Winston, senior, Trinity
Defended his Class 3 championships in the 100 meters (10.71 seconds) and 200 meters (21.33). Helped the Titans win the 400- and 800-meter relays, too. Signed with Western Texas College.
Middle: Lazarus Williams, junior, SLUH
The first state champion for SLUH since 2016, Williams won the Class 5 800-meter state championship in 1 minute and 53.29 seconds.
Distance: Max McDaniel, senior, Festus
Doubled up by winning the Class 4 state championships in the 1,600- and 3,200-meter races. Had one of the area's top 1,600 times by finishing in 4:20 at the Jefferson County Conference meet. Finished the 3,200 at state in 9:27 for his best time of the season and the ninth-best time in Missouri this spring. Signed with Bradley.
Hurdles: Jaden Williams, junior, Cardinal Ritter
Kept the Class 3 300-meter hurdle title in the family for the third successive year as he won in 38.2 seconds. Older brother Jameson had won the previous two championships. Finished third in the Class 3 100 in a personal record 10.84.
Vertical jumps: Jadon Elliott, senior, Triad
Finished third in the Class 2A pole vault with a jump of 15 feet. It was his third time finishing in the top-seven at the state meet. Signed with New Mexico.
Horizontal jumps: Isaiah Williams, senior, Trinity
Finished second in the Class 3 triple jump by leaping 47 feet, 8 inches. Finished in the top five at state in the triple jump three of his four years. Signed with Illinois to play football.
Throws: Matt Wilson, junior, Mascoutah
A second-year thrower, Wilson finished sixth in the Class 2A shot put with a personal record put of 53 feet, 1.75 inches.
Multiple events: Aaron Holmes, junior, Hazelwood West
Took second in the Class 5 300-meter hurdles in 38.29 seconds. Ran a leg on the Wildcats state champion 800-meter relay and its 1,600-meter relay.