Former Lafayette boys volleyball coach Doug Ell couldn't help but chuckle when reminded what he said at the end of an article naming his libero, Ryan Gettinger, the 2013 Post-Dispatch All-Metro player of the year.
Ell was talking about Ryan's younger brother, Alex, coming to the Lancers as a freshman the following year.
"Rumor is he's better," Ell said at the time. "I haven't seen him play yet. I'm looking forward to having him."
While it is impossible to determine which brother was better because of the vastly different positions they played — Alex was a hard-hitting outside attacker and Ryan was an elite defensive specialist — there is no doubt the impact both Gettinger brothers had on the sport locally.
The duo helped establish Lafayette as the standard for Class 4 public schools in the sport and leveled the playing field between the public and private large schools in Missouri boys volleyball.
Ryan, who was named to the Post-Dispatch All-Decade third team, led Lafayette to its first state title in 2013. Alex, who was named to the All-Decade second team, equaled that feat in 2017 and matched his brother again by earning player of the year recognition the same season. Alex also took the Lancers to two more title match appearances in 2015 and 2016.
The brothers join Ryan Perkins and Justin Perkins of Francis Howell as the only two siblings to earn player of the year honors in their respective sport this decade. But unlike the Perkins twins, who shared co-defensive football player of the year in 2015, the Gettinger brothers won their titles in different seasons.
"Their leadership style was very similar," Ell said. "No nonsense. They had a focus and an intensity that you don't see in a lot of young kids."
Volleyball is in the Gettinger family DNA. Their parents, Kathy and Dan, met playing intramural volleyball in college. Older sister Caitlin also played for the Lancers.
Mom and dad instilled a work ethic and an attitude that allowed their children to maximize their talents.
"They were not like the parents you always hear about yelling and screaming on the sidelines," Alex said. "They were pretty quiet, pretty relaxed and they trusted us. And they trusted the coaches to do what was needed and it was our job to motivate ourselves."
Ryan said volleyball has been key to family bonding.
"If we go on vacation, if there's a volleyball net on the beach, we'll go up and challenge anyone for the court," Ryan said.
Ell has special memories of both brothers.
For Ryan, it was the penultimate point in the championship match against CBC in 2013.
"I can still see it clear as day," Ell said. "We served the ball over, they sent it to their outside and their outside just ripped it cross court. And you can see just before the swing, Ryan Gettinger makes an adjustment to his positioning and he takes the ball off of his shoulder and the ball goes over the net and it lands in the farthest part of the court for point."
Ryan remembers the play, which helped cement a 25-14, 26-24 sweep over the Cadets, a little differently.
"Honestly, it probably wasn't a great dig," said Ryan, whose Lancers went 38-5-1 that season. "It went over the net and I got lucky it went down on the court. It should have gone to our setter."
For Alex, it was finally beating SLUH in the championship match after falling short against the Jr. Billikens the previous two seasons. The 2017 Lancers edged SLUH 25-20, 15-25, 25-23 in the title match to put a bow on a near-perfect campaign with a 33-1 record. 
"Winning a state title my senior year was incredible," Alex said. "Just being able to win it with all the guys that I basically grew up with and from freshman year being able to help them and doing it as a group was amazing."
Alex just finished his sophomore season at national power Pepperdine University. After watching and learning for most of his freshman season as the Waves finished No. 3 nationally, Alex put in extra hours in the gym to earn a starting spot before the coronavirus pandemic cut the season short.
He is majoring in sports administration and plans to become a volleyball coach. He already showed a natural propensity for teaching the game when he was at Lafayette.
"He was instrumental in helping our younger players learn what it took to win in those big matches and I think that was passed from him to his brother," Ell said. "After watching his older brother win, Alex came in with the expectation of this is what we have to do and this is how we have to do it."
Ryan graduated from the Naval Academy while Alex was winning that championship. In fact, the Gettinger clan watched the championship match on the internet during Ryan's graduation party in Maryland.
Ryan now is in the Marines and is stationed in Kingsville, Texas. He is training to fly either F-35s, Harriers or F-18s.
"Anytime you hear the national anthem I think about him," Alex said. "I think it's really cool to have an immediate family member in the service and it's an honor to have him as my brother."
The Gettingers and Lafayette changed the landscape of Missouri volleyball.
The Lancers showed that not only could a large public school compete with the private school blue bloods such as Vianney, St. Louis U. High and De Smet in a given year, but that a public school could have sustained success.
"I don't think it was really a mental hurdle," Ryan said. "It was more of a drive, something to take pride in. … I think it's shown a lot of people that you can go to your public school and you have a chance every year."
Prior to 2011, a public school had never won the Class 4 title. Oakville opened the decade by breaking that streak. Francis Howell followed in 2012, Lafayette in 2013, Lindbergh in 2014 and the Lancers again in 2017.
Former De Smet coach John Hawkey saw the change from the other side.
"I think the biggest change was the talent started to get more spread out," Hawkey said. "The public schools started taking volleyball more seriously and the coaches continued to work very hard in getting good players and athletes who were interested in playing. No longer were the best players at the private schools. From there, you had players at public school playing club and playing year-round."
Ell also credits the expansion of the sport on the collegiate level and beyond to help lure more athletes to the court.
"You are seeing greater opportunities for young men to play at the next level and that was always one of the issues is, 'If I'm going to make this my primary sport, what am I going to do with it after high school is over?'" Ell said. "We're seeing more and more boys go on to play in college and that has created a bigger draw."
Hawkey continues to work behind the scenes for boys volleyball in Missouri, which is currently recognized by the Missouri State High School Activities Association as a club sport. Most of his efforts have been centered on expanding the sport beyond St. Louis to raise the number of participating schools to level where it will be recognized as an official sport by MSHSAA.
Prior to COVID-19, Hawkey's efforts in Kansas City and Columbia had proven fruitful and it seemed to be a forgone conclusion that an official recognition is in the future. None of that would be possible without the success of Lafayette and other public schools.
"Now you have the schools believing they've got the guys who can work hard and make something happen," Hawkey said. "It is now where every year everyone's got a shot."
ALL-DECADE FIRST TEAM
Player of the decade: Shawn Hughes, OH, SLUH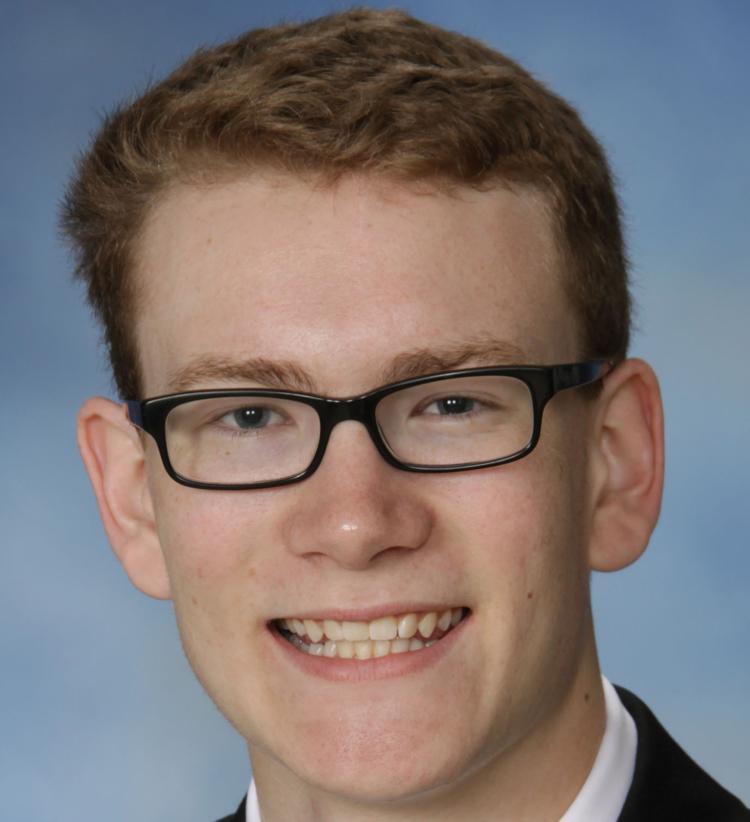 Graduation year: 2016
Known for his powerful hitting, Hughes led the Jr. Billikens to state titles his junior and senior seasons and was the 2016 All-Metro player of the year. The 6-foot-3 attacker blasted 16 kills in his final high school game to seal the school's eighth state title. Hughes, a two-time All-Metro first team selection, put down 640 total kills for a 3.54 average over a four-year career. An aerospace engineering major at Ohio State, Hughes earned the scholar athlete award all four years and was academic All-Big Ten in 2018 and 2019.
OH: Daniel Landwehr, Parkway West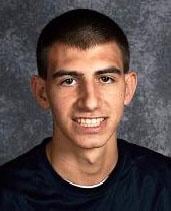 Graduation year: 2011
A two-time All-Metro first-team honoree, Landwehr was one of the most dominant attackers in the area during the first part of the decade. Standing at 6-foot-3, he hit through, around and over double and triple blocks in leading the Longhorns to a 29-6 record and a Class 3 semifinal appearance his senior season. Landwehr finished his four-year varsity career with a whopping 1,368 kills for a 4.61 average and had 120 aces. After graduation, Landwehr served as a student assistant coach for the Missouri S&T girls volleyball team.
OH: Will Frank, Edwardsville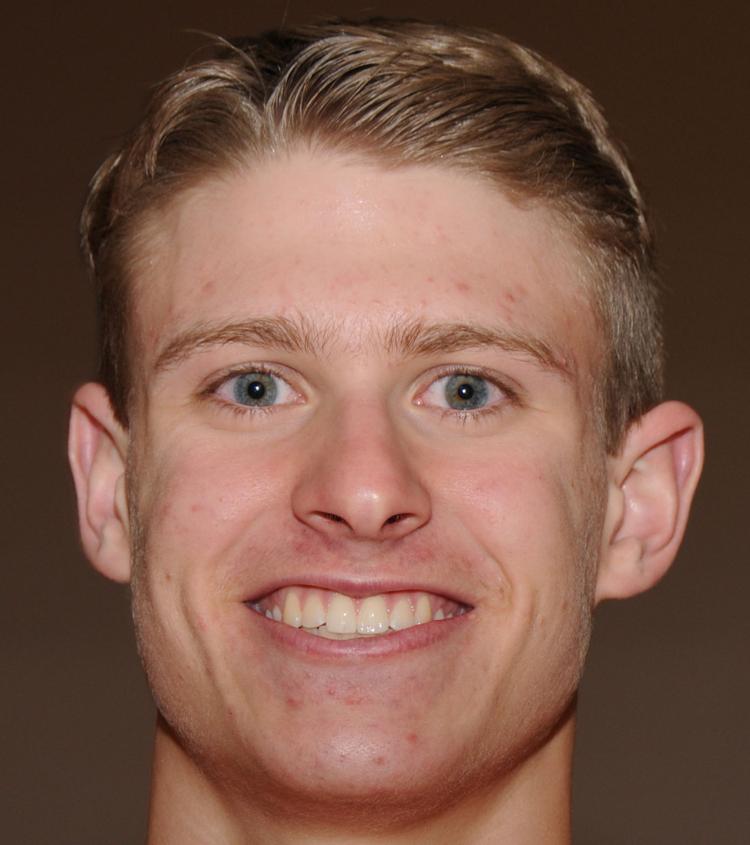 Graduation year: 2015
A powerful 6-foot-7 attacker, Frank was a two-time All-Metro first-team selection. Remarkably consistent, Frank put down 282 and 286 kills and 60 and 58 aces in his junior and senior seasons, respectively. As a junior, he led the Tigers to the Illinois state quarterfinals and finished his varsity career with 735 kills for a 3.42 average to go along with 130 aces. Frank went on to McKendree University, where he averaged 2.26 kills a set his senior season for the Bearcats.
MH: Mitch Penning, Westminster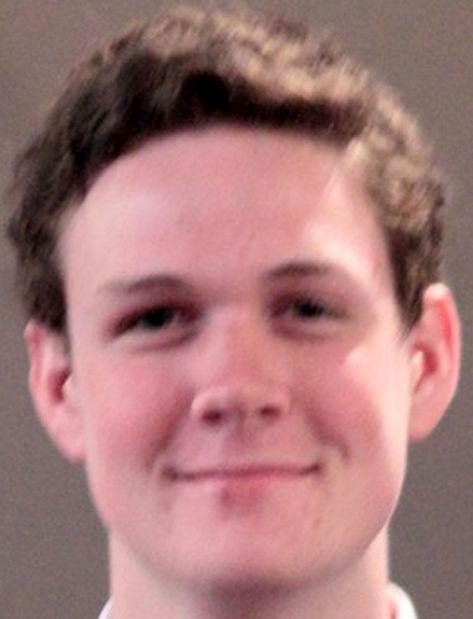 Graduation year: 2013
An imposing force in the middle of the net, this 6-foot-8 standout set the standard in the front row in the beginning of the decade. A two-time first team All-Metro performer, Penning led the Wildcats to the Class 3 semifinals in his junior year and to the Class 3 championship match as a senior, while leading the area with 5.45 kills a game. The big man finished his prep career averaging 4.57 kills and 1.61 blocks a game. Penning also had a standout career at Pepperdine University, starting in 70 of the 72 matches he played in while totaling 395 kills and 286 blocks.
S: Ryan Whealen, SLUH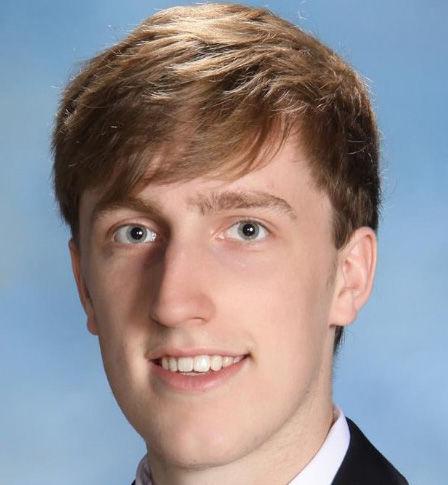 Graduation year: 2018
Whealen led the Jr. Billikens to three consecutive Class 4 championship match appearances, including titles in 2016 and 2018. Always a great distributor, the 6-foot-5 Whealen developed a knack of finishing and averaged more than a kill a game as a senior. The 2018 player of the year, he averaged 9.97 assists over a three-year varsity career. Currently a business major at New York University, Whealen was averaging 5.74 assists a game before the season was cut short due to COVID-19.
S: Kyle Foley, Vianney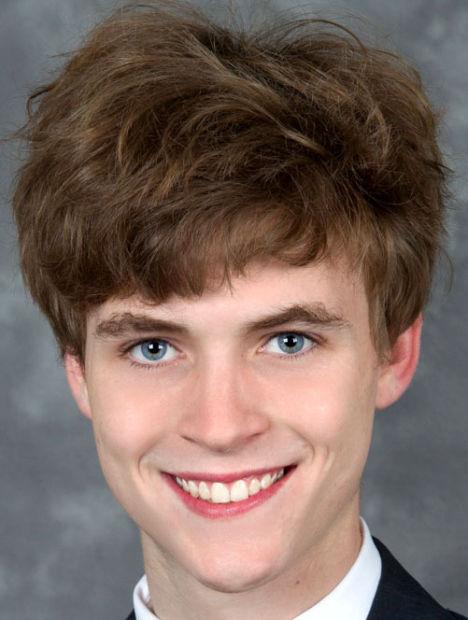 Graduation year: 2014
Considered one of the best setters in the country during his prep career, Foley led the Golden Griffins to their 17th state championship as junior and a 53-11-1 record during his final two seasons. Known for his ability to turn the poorest of passes into a perfect set, Foley was a two-time All-Metro first-team selection. He finished a three-year career averaging 9.01 assists with 117 aces. Foley finished his college career by earning conference player and setter of the year honors at Missouri Baptist in 2018, averaging 11.28 for the Spartans.
ALL-DECADE SECOND TEAM
OH: Alex Gettinger, Lafayette
Graduation year: 2017
This 6-foot-4 attacker led the Lancers to three successive Class 4 championship matches, including the program's second state title while earning player of the year honors in 2017. Gettinger totaled 766 kills for a 3.26 average with 178 aces during a three-year stint on varsity. After graduation, Gettinger has earned scholar-athlete awards his first two seasons at Pepperdine University.
OH: George Diehl, Lindbergh
Graduation year: 2015
The 2014 player of the year and a two-time All-Metro first-team selection, the 6-foot-4 Diehl led the Flyers to their first Class 4 championship as a junior. He finished his prep career with 896 kills, averaging 3.57 a game. Diehl wrapped up his college career by starting 20 matches in his senior season at Vassar College, averaging 2.13 kills and putting down 10 or more kills in 11 matches.
OH: Cameron Hibbler, Westminster
Graduation year: 2015
Hibbler was an unstoppable force during the Wildcats' state championship run in 2015, earning player of the year honors in the process. He averaged 6.86 kills during his senior season and totaled 920 kills for a 4.38 average during his prep career. Hibbler went on to play at Missouri Baptist, where he was first team all-conference and an NAIA All-American honorable mention as a senior in 2019.
L: Kyle Cohan, SLUH
Graduation year: 2018
This 5-foot-8 defensive dynamo led the Jr. Billikens' back row for four years, all of which concluded in the Class 4 state championship match with wins in all but one of them. Cohan was a rock on serve receive and his passing sparked SLUH's high octane offense. A marketing and management major at Carthage College, he led the Red Men in digs before COVID-19 cut short his sophomore season.
S: Marty Trn, Vianney
Graduation year: 2011
The 6-foot-1 Trn quarterbacked the Golden Griffins' offense to two consecutive Class 3 state titles his junior and senior seasons. Trn finished his prep career averaging 9.77 assists while putting down 108 aces. After graduation, Trn served as a statistician for the Saint Louis University women's volleyball team.
S: Justin Bridges, St. Mary's
Graduation year: 2018
A two-time All-Metro first-team selection Bridges led the Dragons to two consecutive Class 3 championship matches his junior and senior seasons. The 6-foot-1 four-year starter averaged 9.95 assists.
ALL-DECADE THIRD TEAM
OH: Jack Gamache, Francis Howell Central
Graduation year: 2012
Gamache put the Spartans on his back, leading them to the Class 4 state championship in 2012. He earned player of the year honors in the process and finished a three-year stint on varsity with 824 kills, averaging 3.63 a game, with 106 aces. Gamache played four years at Quincy University, capping his career averaging 2.18 kills in 2016.
OH: Dalton Ennis, SLUH
Graduation year: 2019
Overcame a freak elbow injury that short-circuited his junior year to turn in a player of the year campaign while leading the Jr. Billikens to the 2019 Class 4 state championship. The 6-foot-4 attacker averaged 3.16 kills. Ennis just finished his freshman year at West Point Military Academy.
MH: George Huhmann, SLUH
Graduation year: 2016
A 6-foot-11 athlete, Huhmann averaged 2.04 kills and 1.15 blocks. Huhmann just finished a standout career at Princeton and is currently working out with Team USA with the hopes of eventually making an Olympic team.
L: Ryan Gettinger, Lafayette
Graduation year: 2013
The 2013 player of the year, he led the Lancers to their first Class 4 state championship. Gettinger's range and instinct set the tone from the back row and jump-started the Lafayette attack. Gettinger opted not to play volleyball in college and instead graduated from the U.S. Naval Academy in 2017 and is currently in jet pilot training with the Marines.
S: Ryan Luebke, Oakville
Graduation year: 2011
An unselfish player, Luebke switched from hitter to setter after his sophomore season with historic results as he led the Tigers to the 2011 state championship, making them the first public school to claim the Class 4 title. Luebke averaged 10.09 as a setter after averaging 3.78 kills as an attacker. He attended Ball State after graduation.
S/OH: Zach Hresko, Parkway Central
Graduation year: 2017
A do-it-all player, Hresko excelled as a setter and attacker in the Colts' 6-2 system, leading them to the Class 3 state championship in 2017. Hresko averaged 1.66 kills and 3.08 assists. A civil engineering major at the New Jersey Institute of Technology, Hresko was working his way back into form this season after a dislocated shoulder derailed his sophomore campaign.
STLHighSchoolSports.com is the most comprehensive source of stats, scores and stories from any and all area high schools.