The St. Louis U. High volleyball team has won three state championships in the last four seasons, but senior Dalton Ennis knows firsthand how quickly it can be taken away.
Last year, Ennis' junior season was cut short due to an elbow injury sustained in practice. The torn ligament made him a spectator as the Jr. Billikens won the state title and also derailed his club season with High Performance.
Ennis endured four-plus months of physical therapy to get back onto the court.
"It was tedious," Ennis recalled. "The first month of the injury I couldn't use my arm at all. I lost so much strength. I have videos of me doing workouts at physical therapy with 1-pound weights and a 1-pound weight would hurt."
STLhighschoolsports.com rankings - 6/11/2019 Large SchoolsLast Week1. SLUH (31-1)12. Vianney (28-7)23. Pattonville (31-6)34. O'Fallon (24-10)5…
Eventually the strength returned and so did his swing.
This season, Ennis made up for lost time by leading SLUH to a 31-1 record and a second successive Class 4 championship. The 6-foot-4 outside hitter put down a team-high 3.48 kills per set and was strong on serve receive and on the back row with 146 digs.
But the numbers don't tell the entire story for Ennis, the Post-Dispatch All-Metro boys volleyball player of the year. The leadership he displayed throughout his injury, in mentoring a freshman setter and the tone he set on and off the court for the Jr. Billikens set him apart.
"He's always thinking about other guys about how he can help them out or by the same token how he can help them move along and show his experiences to help get the freshmen through though matches or things going on or off the court," SLUH coach Jeff Cheak said.
Ennis' elbow injury occurred on the last rep of a practice early last season.
He and Brian Venhaus dove for a ball. Ennis' arm was the first to the floor and took the brunt of Venhaus' body landing on it.
"I get up and I look at Cheak and told him, 'I'm going to have to take a breather on this one,'" Ennis said. "My arm was limp and I went to the trainer."
Concern grew as the elbow swelled. Ennis remembers driving home from practice and feeling pain every time his car would go over a bump in the road because it would jolt the elbow.
Unable to play, Ennis found a new role within the program.
"He came to every practice," Cheak said. "He was actively engaged with the (junior varsity) team and the varsity. It was like having another coach with him being hurt."
Ennis worked his way back into the flow as a senior, starting with the first day of tryouts. While Ennis played at a high level, Cheak could tell the senior was still rounding into shape.
By the midpoint of the season, Ennis put the injury behind him and raised his game to another level.
"I always thought he was one of the best players in the state, but right around there he started taking over games," Cheak said. "And some of the swings he took were just elite-level swings."
What never wavered was Ennis' leadership. He and Venhaus took over as senior captains along with the high expectations of leading a program that has become accustomed to hanging banners in the gym.
Ennis and Venhaus set the tone from day one.
"A lot of times it's the points that don't happen in the game," Cheak said. "It's that rep in practice. It's Dalton and Brian setting an attitude in the gym that they're not going to take a point off even in practice."
That full-speed ahead mentality was ingrained by SLUH's previous senior leaders.
"Over the past few years the people that set the tone in the matches and practices aren't the coaches," Ennis said. "It's been the seniors. Learning from great captains in the few years I've been there, Brian Venhaus and I had to learn what worked with this team to get them to work hard and what didn't work."
Part of that learning curve was helping George Henken, a freshman, adjust to the setter's position.
It was easy for Ennis, who played on varsity as a sophomore, to relate to the task Henken was facing.
"All these guys are beating the ball and are physically more strong than I am and mentally more strong," Ennis said, recalling his sophomore season. "And I think George probably felt that a lot this year at the beginning and there were times where he showed it and times that he didn't. I just reassured him that what he did when the pressure is off is what he needs to do in game and I think over time he embraced it."
The connection between Henken and Ennis grew throughout the season.
Fittingly, it was that duo combining for a kill to clinch the state title for SLUH.
"There's probably not to many seniors that would have the patience and the trust that Dalton had with George," Cheak said. "Right at the beginning of the season, Dalton spent a lot of time with George so they would have a rapport during the season."
Ennis hopes to continue to grow his leadership skills at his next stop — the United States Military Academy at West Point. He reports to boot camp July 1.
"West Point's mission statement actually says to build a leader of character," Ennis said. "I think West Point is the best place to get a great education and to combine that with leadership opportunities that aren't taught in traditional college and it provides service opportunities beyond."
ALL-METRO FIRST TEAM
Bryan Carter, senior, Chaminade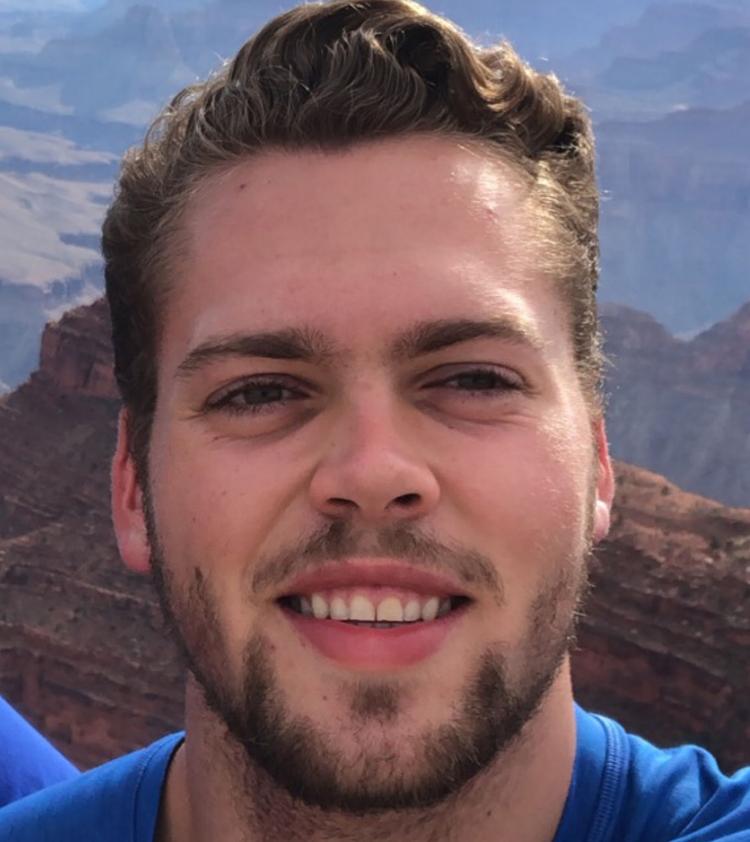 The 6-foot-5 middle hitter was the driving force to the Red Devils' run to the Class 3 state championship. After picking up the sport as a sophomore, Carter worked hard in the offseason to turn raw ability into elite volleyball skill. He averaged 3.43 kills per set, maximizing a strong chemistry with setter Jimmy Mullen. Carter averaged almost a block per set and had 19 service aces.
Jacob Craig, junior, Vianney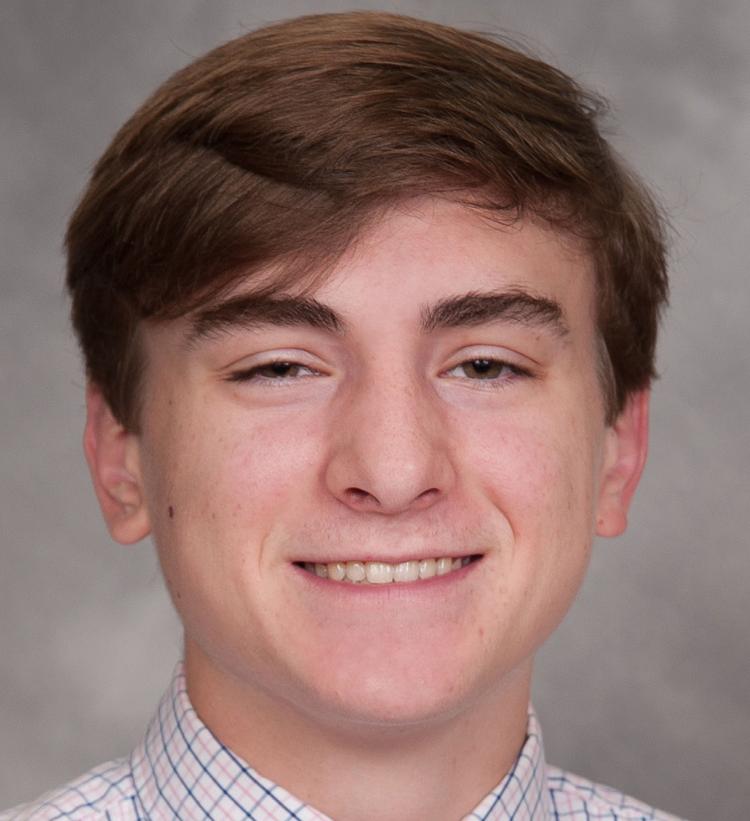 A workhorse 6-foot-4 outside hitter, Craig emerged as an unstoppable force for a Golden Griffins team that went 28-7 and finished as the Class 4 runner-up. Craig averaged 4.43 kills a set, facing double and sometimes triple blocks. Craig went down swinging with nine kills in the state championship match against SLUH.
Cole Cwiklowski, senior, Pattonville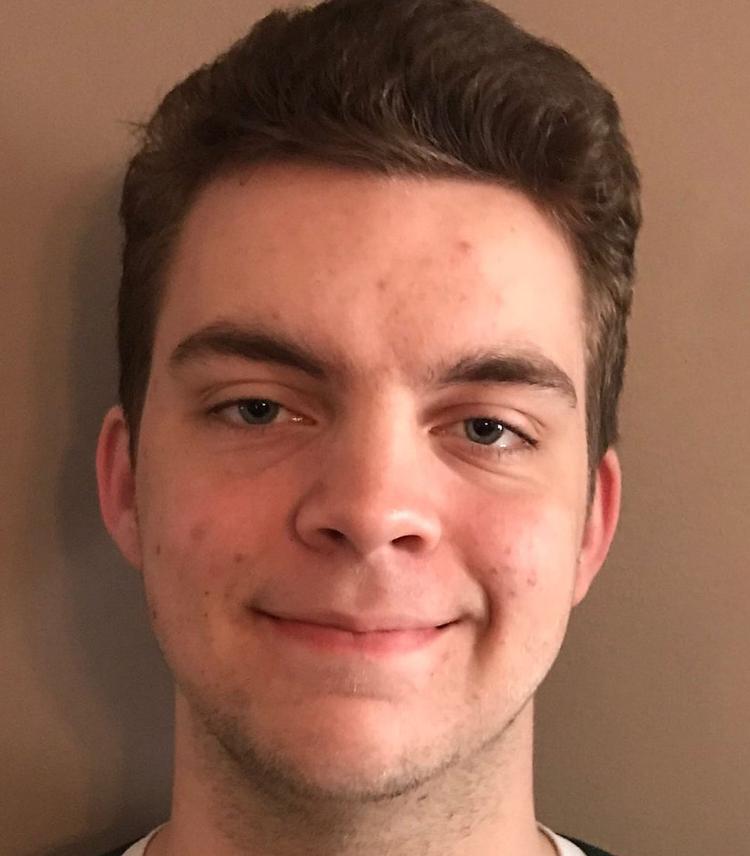 The area's assist king, the 6-foot setter rewrote several school records while leading the Pirates to a 31-6 record and berth in the program's first Class 4 semifinal. Cwiklowski, with an average of 10.49 assists per set, was only area setter to average double digits. A St. Louis College of Pharmacy recruit, Cwiklowski also excelled on the back row with 163 digs.
Ryan Lively, senior, Mehlville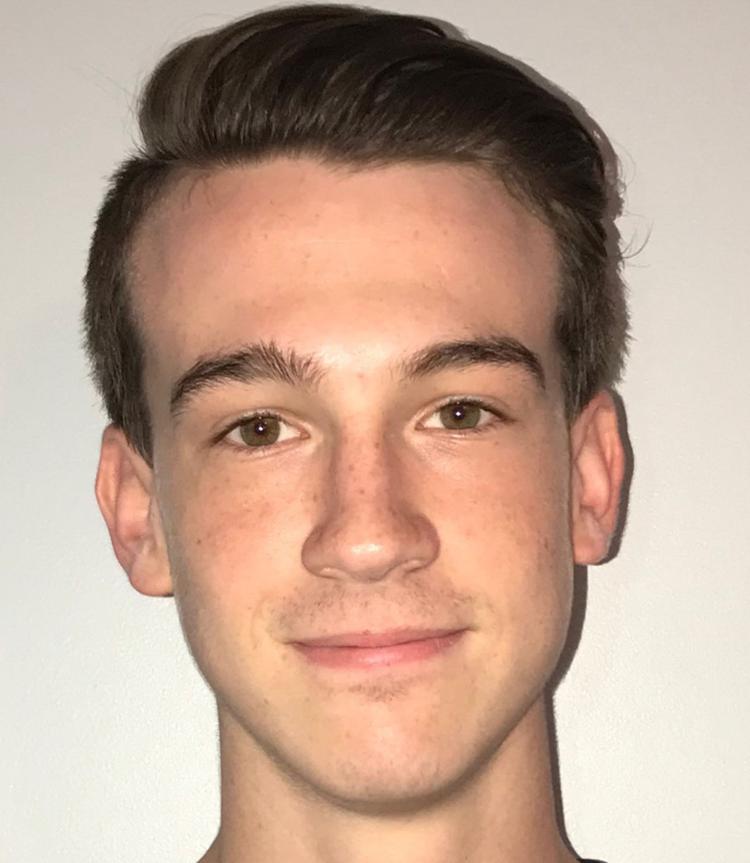 The Panthers were never out of a match with Lively on the floor. A 6-foot-5 outside hitter, he led Mehlville to a 28-5 record and a berth in the Class 3 championship match. He averaged 4.64 kills per set and was dangerous from the front and back row with a variety of shots that kept defenses guessing. Lively had 21 kills in a Class 3 title match loss to Chaminade.
Connor Sheehan, junior, O'Fallon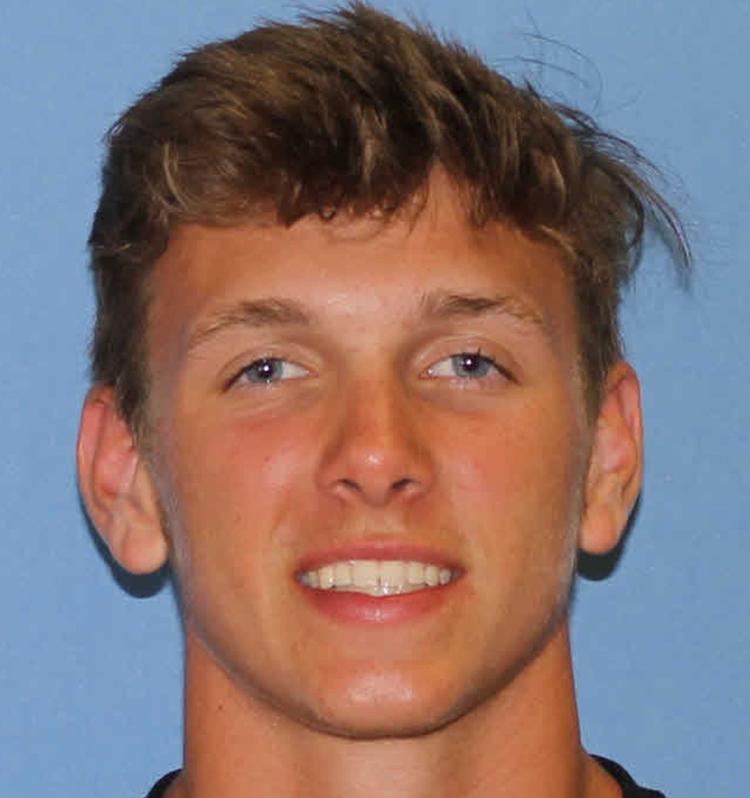 A 6-foot setter, Sheehan became a more well-rounded player in leading the Panthers to a 24-10 record. With a combination of hard work and maturity, Sheehan became adept at reading opposing defenses, which gave O'Fallon hitters more one-on-one blocks. Sheehan averaged 8.86 assists a set and recorded 147 digs. His demeanor helped guide the Panthers to a share of the Southwestern Conference title and their third successive sectional final appearance.
Brian Venhaus, senior, SLUH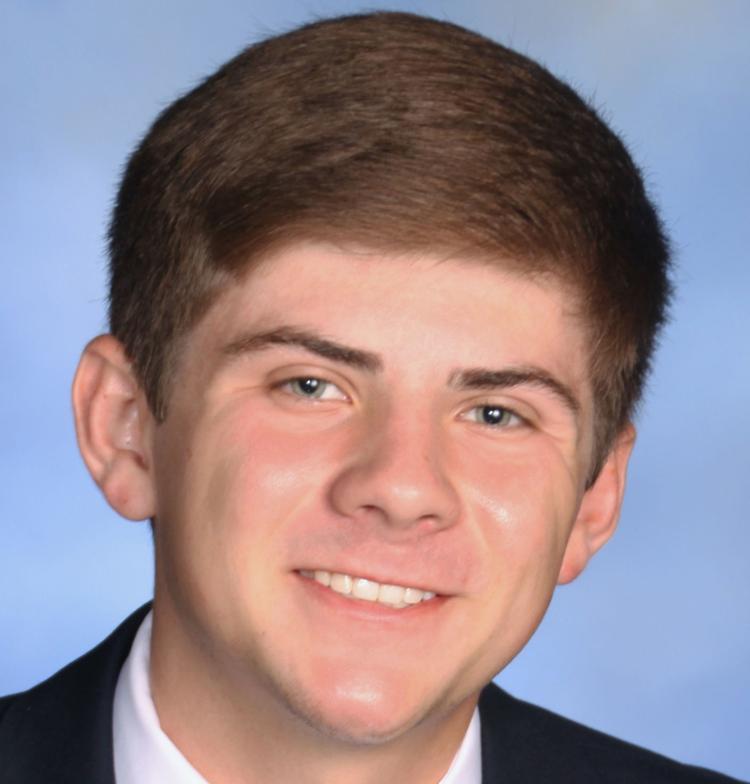 Defensive dynamo frustrated opposing defenses with ability to keep sure kills off the floor. Arguably the best athlete on a Jr. Billikens team that went 31-1 and won the Class 4 state championship, the 5-foot-10 libero was a rock on the back row. Venhaus led SLUH's serve receive and put up a team-high 205 digs. He did get in on the offensive fun as well, averaging a team-high 2.54 points per set off of his serve.
ALL-METRO SECOND TEAM
Thomas Beye, senior, Francis Howell North
6-foot-4 right-side hitter was go-to offensive option for Knights team that went 20-11-3 and advanced to Class 4 semifinals. Beye led Knights with 3.04 kills a set, and his 26 aces were second most on team. Beye also was leader in serve receive and recorded 222 digs.
Jacob Christopher, junior, Northwest-Cedar Hill
Area kills leader with 5.8 per set, a total even more impressive considering all of the Lions' opponents focused their defenses toward stopping the 6-foot-5 right-side hitter. Christopher also was strong in serve receive and had 131 digs.
Kyle Deutschman, senior, Marquette
A 6-foot-2 outside hitter, his 5.33 kills per set were the second-most in the area. Deutschman had a lethal serve that produced 60 aces. He was a driving force in the Mustangs' serve receive and he had 198 digs.
Clay Kruse, senior, De Smet
6-foot-6 middle hitter averaged .67 blocks per set and his presence forced opponents to run their offenses away from him in more predictable patterns. He averaged 2.28 kills for a Spartans team that went 18-10.
Justin McMahon, senior, O'Fallon
A 6-foot-3 outside hitter, McMahon was Panthers' go-to option offensively. He averaged 3.15 kills per set and put down 20 aces. An all-round player, he was a key cog in the team's serve receive and had 171 digs.
Jimmy Mullen, senior, Chaminade
The quarterback of an elite offense, the 6-foot-1 setter helped lead the Red Devils to a 28-6 record and Class 3 state championship. Mullen averaged 8.99 assists per set and posted 124 digs.
ALL-METRO THIRD TEAM
Jake Collins, senior, Webster Groves
With one of the most intimidating swings in the area, the 6-foot-4 outside hitter led the Statesmen to a 20-12 record and the Class 3 semifinals. Collins averaged 3.14 kills a set and was a leader in serve receive while posting 70 kills.
Collin Graves, junior, Lutheran South
6-foot-3 outside hitter helped lead a breakout season for an up-and-coming Lancers' program that went 25-7-1 and advanced to the Class 3 semifinals. Graves averaged 3.38 kills a set and was stout defensively in serve receive and with 258 digs.
George Henken, freshman, SLUH
Emerged as the Jr. Billikens' top setter late in the season and was rock solid during their championship run while playing with a broken finger. Henken, who stands 6-foot-1, averaged 8.94 assists and his 19 aces were second-most on the team.
Sam McAlister, senior, Affton
Outside hitter used incredible leaping ability to play longer than his 6-foot-1 frame. McAlister averaged 3.17 kills a set and was a leader in serve receive and on the back row with 168 digs.
Owen Thomasson, senior, Chaminade
The 5-foot-8 libero was unsung hero of Red Devils. His dominance in serve receive spurred quick transition to offense, a key since Chaminade has a middle-dominated attack.
Josh Whittenburg, senior, Edwardsville
A 6-foot-2 outside hitter, he was the emotional leader of a Tigers team that posted a 19-9 record. Whittenburg averaged 3.38 kills and put down 25 aces, both team highs, as well as being strong in serve receive and on the back row with 104 digs.