It had been 30 years since a Missouri public school won a field hockey state championship when junior Kate Barber led her Lafayette team onto the campus of John Burroughs School for the 2011 title game.
Barber, the area leader in goals and assists during the regular season, had scored three times in a stunning upset against MICDS in the semifinals. But early in the championship game against Cor Jesu, Barber severely rolled her ankle and was forced to the sideline.
"It was one of the worst pains ever. I was off the field for a while and it made me so anxious," Barber said. "I remember my coach kept looking over at me and saying, 'Can you go in? Are you going back in? Can you go in?' every two seconds."
With a taped-up ankle, Barber reemerged, scored the game-winning goal and led the Lancers to the first championship won by a Missouri public school since Parkway North captured the title in 1981.
That season, Parkway North was led by future Olympic field hockey player Mary Koboldt. Barber has not participated in the Olympics, but she has been at the center of several historical achievements throughout her career and has earned the distinction of Post-Dispatch field hockey player of the decade.
Barber's coach that day, current Villa Duchesne coach Kate Graft, recalled the anxiety of that 2011 championship game.
"When she went off (with the injury), I think people thought it was done and we would lose," Graft said. "We were able to see how hard it is for a public school (to win state) because typically they have less experienced field hockey players than the private schools. To be able to do that was pretty incredible."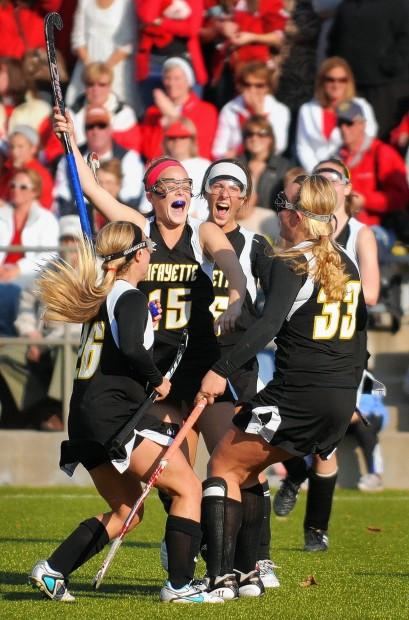 Barber was even more incredible during her senior season. The Lancers lost 21 seniors to graduation and Barber was one of only two returning starters. She scored 38 goals and added 36 assists, figuring in on an astonishing 91 percent of the goals the team scored, and led the Lancers to an 18-4 record and a return trip to the final four.
"We were all coming off the high of winning state, so it was easy for the seniors to lead the girls moving up to varsity," Barber said.
Barber began playing field hockey in fourth grade, and by the time she entered Lafayette High School, she was ready to contribute at the varsity level. As a freshman, she led the area with 24 assists. She dished out a decade-high 40 assists as a sophomore and severely out-distanced other area players in both goals and assists during her junior and senior seasons.
In total, she amassed 92 goals, dished out 135 assists and was named an All-American. Her 135 career assists shattered the national high school record and she was featured in the Faces in the Crowd section of the December 3, 2012, edition of Sports Illustrated alongside an Ohio high school quarterback named Mitch Trubisky.
At Indiana University, she proved her versatility and inked her name in the history books. She played the position of center-mid as a freshman and sophomore, played center-back as a junior and then exploded offensively as a senior.
No Hoosiers player has scored more than the 18 goals or distributed more than the 40 assists she produced during the 2016 campaign. She was an All-Big Ten first-team selection, and All-Region first-team selection and a college All-American.
"In college, the level of competition was eye-opening. Everybody is the best and everybody wants to be the best, so it was a gradual moving-up for four years," Barber said. "But the idea of being a senior helped take the pressure off. I just enjoyed every practice, every game and every moment."
Barber earned a degree in community health and earned minors in both psychology and global health promotions. After graduation, she traveled overseas to play field hockey in Australia for six months and since has returned to St. Louis to pursue a Master's degree in nutrition and human performance.
When Graft found out Barber was back in town, she extended an invitation to join the Villa Duchesne coaching staff.
"The thing that made Kate such a great player was that she was always so focused and worked incredibly hard. That is something I still see today when she is helping the girls at Villa," Graft said.
One player who has benefited from Barber's expertise has been Taryn Tkachuk, a first-team All-Decade selection and two-time All-Metro player of the year.
"She taught me mentally to not show my emotions if things go bad but to keep pushing and just play my game, and she has taught me some air dribbling elimination skills that I use a lot in my game." Tkachuk said. "I wouldn't be where I am today without her help."
Tkachuk, a junior who has signed to play field hockey at the University of Virginia, is coming off her own record-setting season. Her 115 points is the highest point total this decade, surpassing the mark of 112 set by Barber in 2012.
"It's been really nice to see the growth of so many players in the St. Louis area and the growth of the sport as a whole," Barber said of her time on the Villa Duchesne coaching staff.
And what Barber's career has given area field hockey players, whether at a public or private school, is the hope that they too can accomplish the seemingly impossible.
"I know it sounds cliché, but it's really nice to give back to the sport that gave me so much in life." Barber said.
ALL-DECADE FIRST TEAM
All-Decade field hockey first team
Player of the decade: Kate Barber, Lafayette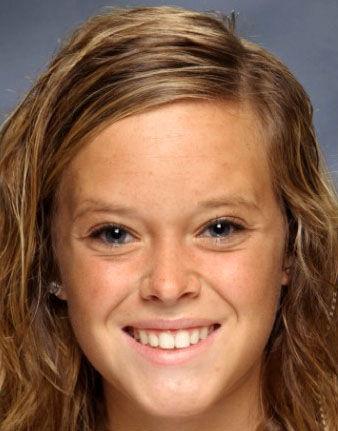 The 2011 All-Metro player of the year, Barber scored 92 goals and dished out 135 assists in a stellar four-year career. She led the area in assists all four seasons, and as a junior, led Lafayette to the only Midwest Tournament championship won by a Missouri public school in the last 38 years. Barber went on to star at Indiana University, earning All-American first team status. As a senior, she set single-season team records in both goals (18) and assists (40) for the Hoosiers.
F: Bridget Condie, MICDS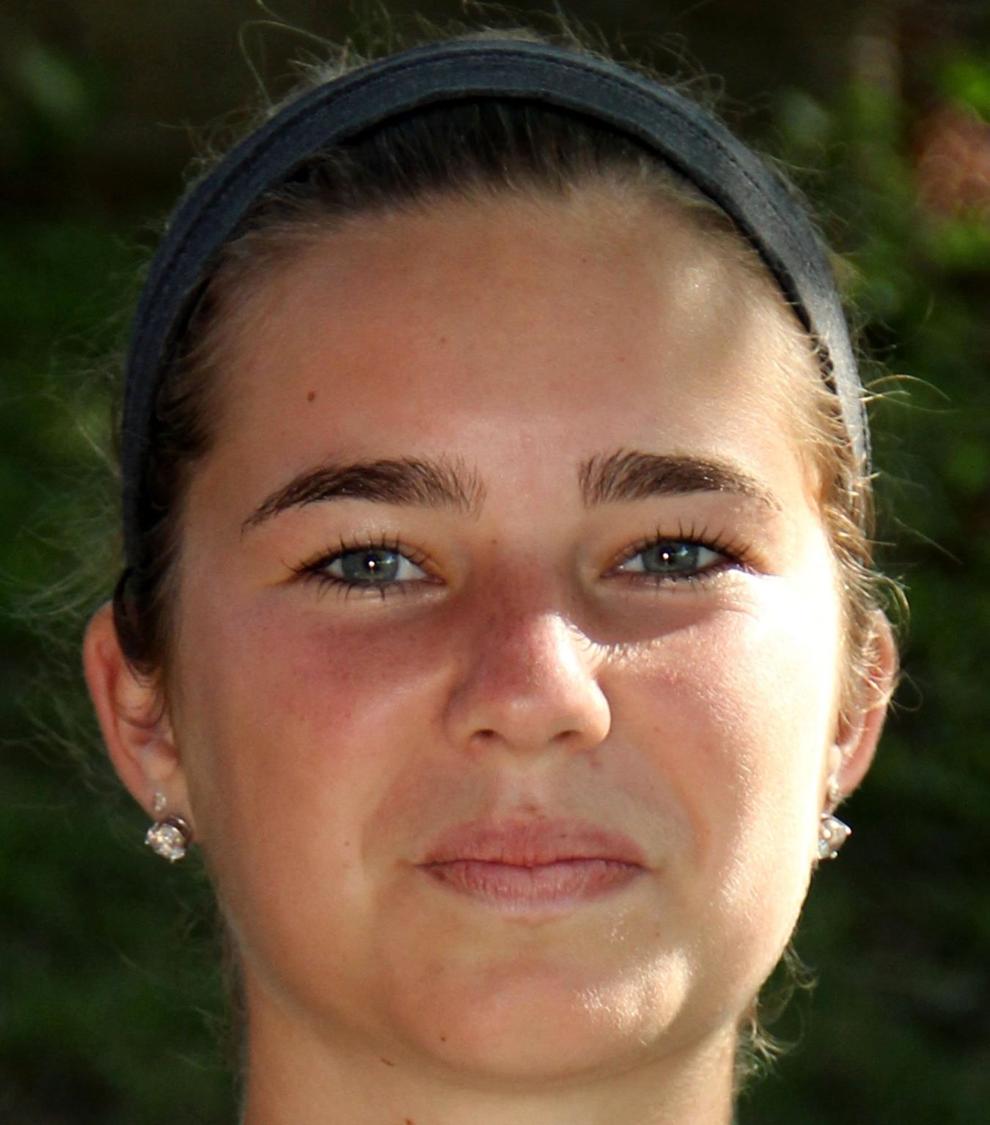 A two-time All-Metro player of the year in 2014 and 2015, Condie played a major role in three consecutive Midwest Tournament championships for MICDS from 2013-15. She racked up 119 goals and 84 assists in a brilliant high school career. She continued to flourish at Yale University as a first team All-Ivy League and first team All-Mideast Region performer while earning a spot on the Academic All-Ivy League team. 
F: Charlotte Martin, John Burroughs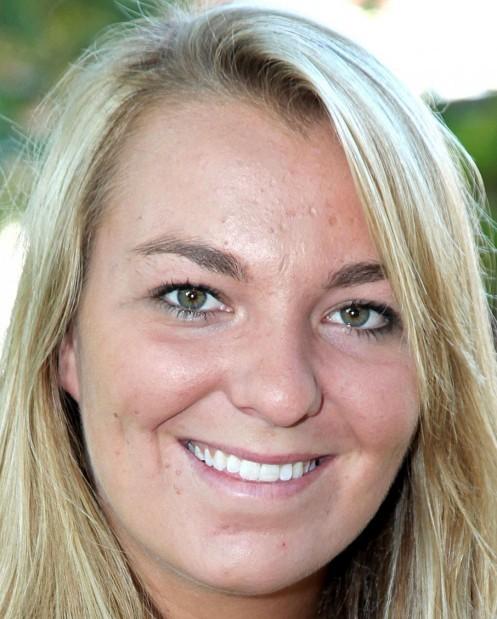 Leading John Burroughs to the 2010 Midwest Tournament title, Martin scored 38 goals and dished out 21 assists in earning All-Metro player of the year as a junior. She scored 92 goals and had 58 assists in her career as a Bomber, then took her skills to Northwestern University, where she twice earned second team All-Big Ten honors.
F: Taryn Tkachuk, Villa Duchesne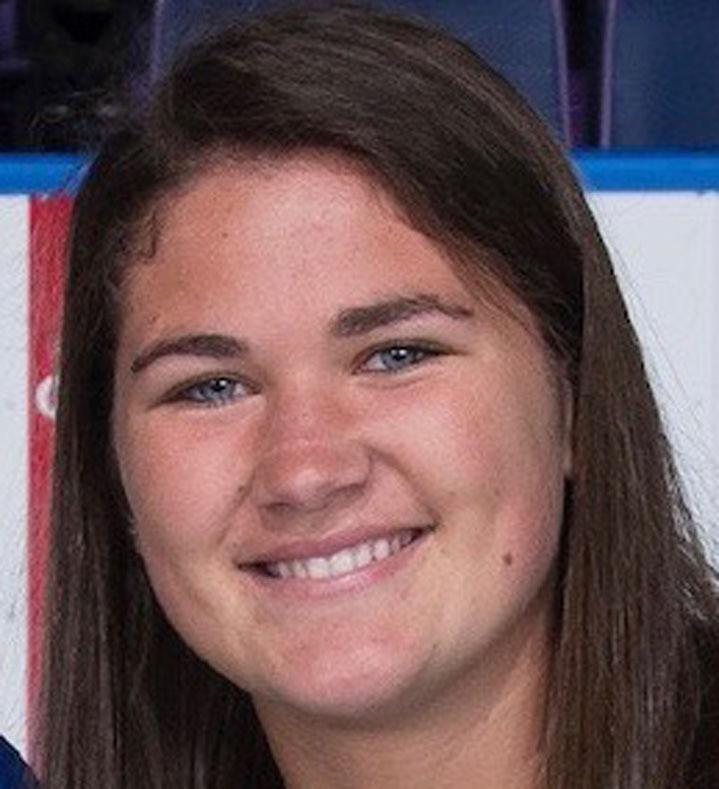 A two-time All-Metro player of the year (2018 and 2019), Tkachuk has led the area in scoring in each of her three seasons. She notched the game-winning goal in the 2018 championship game, helping Villa Duchesne claim back-to-back Midwest Tournament championships. As a junior, she had the most productive offensive season of the decade with 43 goals and 115 points. Tkachuk will continue her playing career at the University of Virginia upon graduation.
M: Emily Adamson, MICDS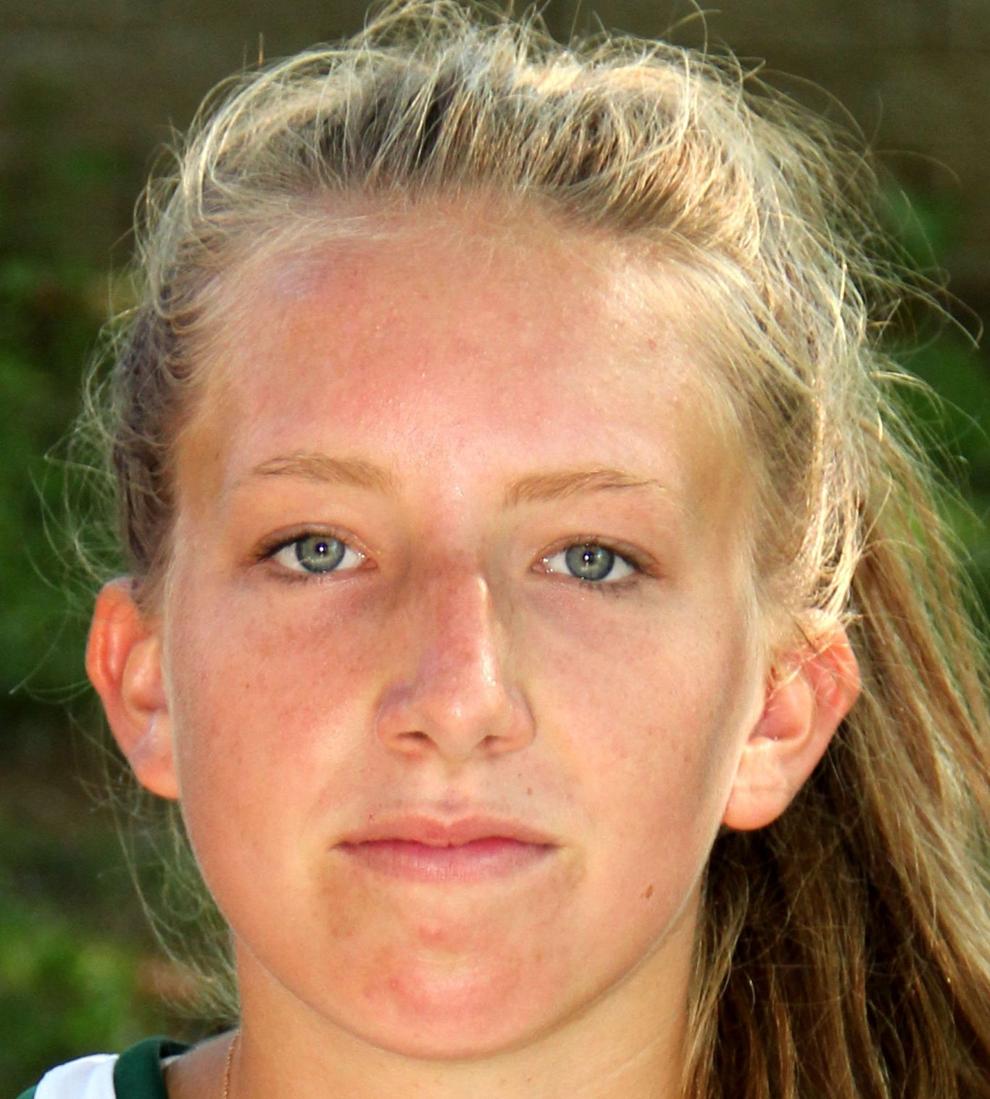 The 2013 All-Metro player of the year, Adamson scored 18 goals in both her junior and senior seasons, including two in the 2013 title game as MICDS began a string of three successive Midwest Tournament championships. She led the area with 35 assists as a junior and she brought those passing skills to Wake Forest University where she assisted on the game-winning goal in double overtime to send the Demon Deacons to the NCAA final four in 2018.
D: Kristen Weber, St. Joseph's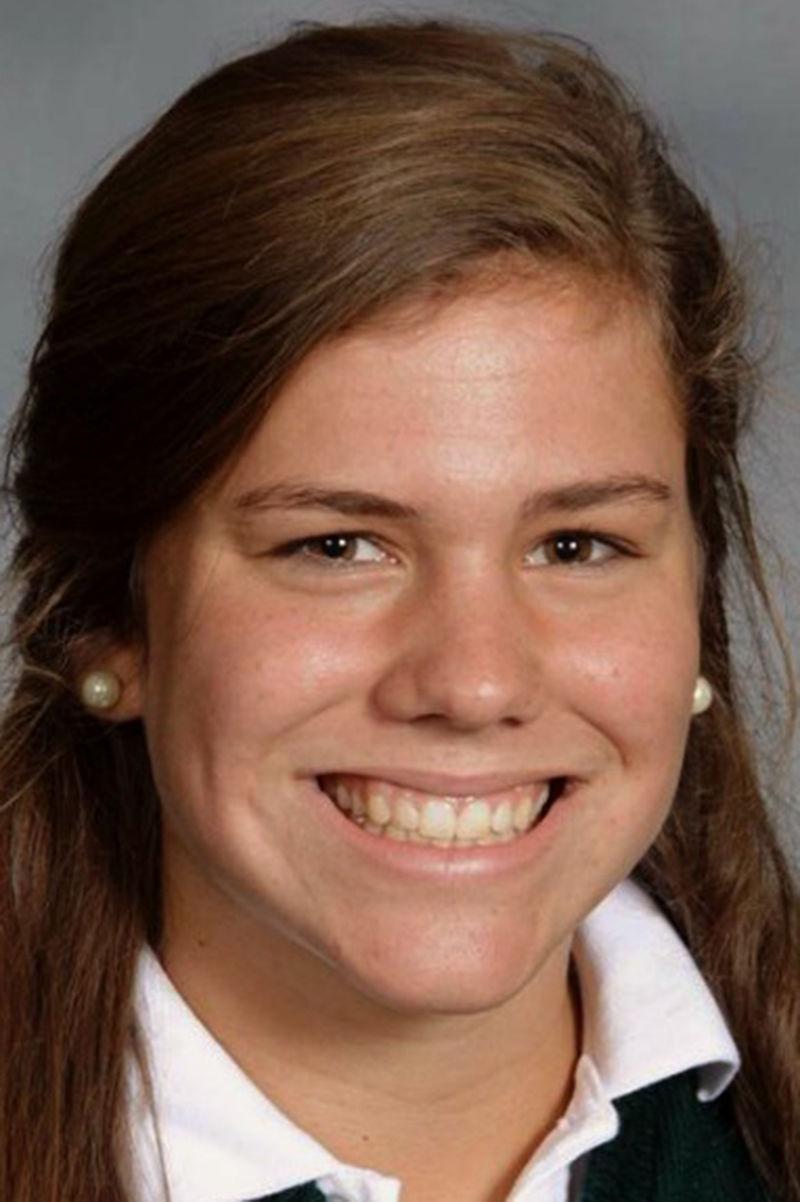 A do-everything performer for the Angels, Weber spent a season on defense, one as a midfielder and one at forward. After missing her entire sophomore season with a torn ACL, Weber led St. Joseph's to the 2016 Midwest Tournament championship and earned player of the year honors. She went on to play at Holy Cross and scored the Crusaders' first postseason goal in 13 years in 2019. 
F: Liz Horak, Cor Jesu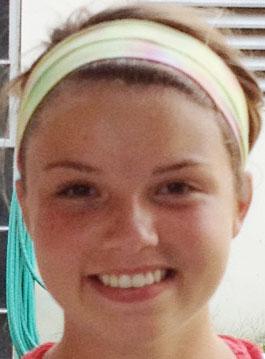 The 2012 player of the year, Horak was a key performer as Cor Jesu went 42-4-2 during her final two seasons, finishing as state runner-up in 2011 and as Midwest Tournament champion in 2012. As a senior, she recovered from an Achilles injury to score 20 goals, including the game-winners in both a semifinal and the championship games. She went on to play at Cornell University.
M: Meghan Conroy, Lafayette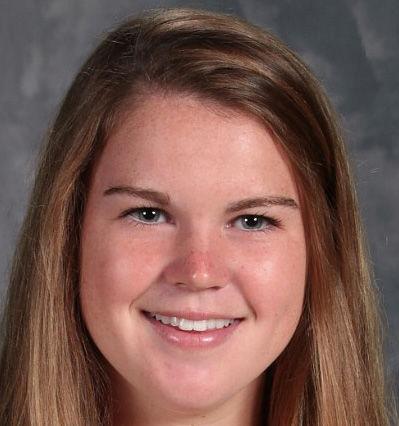 Conroy scored 48 goals and added 76 assists in a career that solidified her as one of the best players to wear a Lafayette uniform. As a junior, she led the area with 30 assists and led the Lancers to the Midwest Tournament semifinal round. Her 28 goals and 23 assists as a senior placed her as the second leading scorer in the area and earned her the title of 2017 player of the year. She is currently playing at the University of Iowa.
GK: Luanna Summer, John Burroughs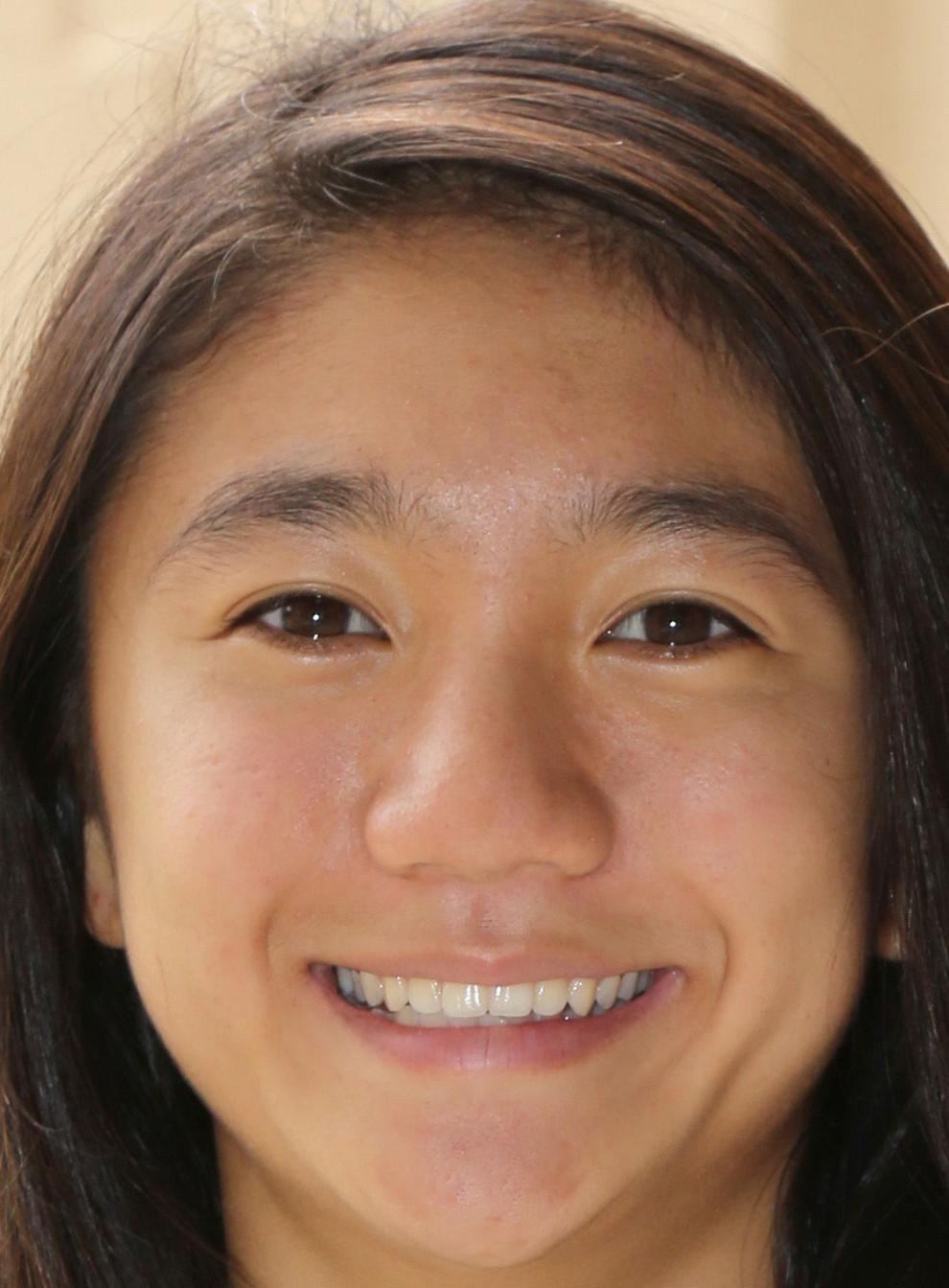 A four-year starter, Summer wowed teammates and opponents alike with acrobatic saves. As a sophomore, she posted a scintillating .70 goals against average and 12 solo shutouts in leading the Bombers to a berth in the Midwest Tournament semifinal round. A Post-Dispatch Scholar Athlete, Summer is now a goalkeeper for Yale University. She won the 2019 Yale Senior Award — a prestigious honor bestowed upon a first-year player by the Yale seniors.
M: Mia Duchars, MICDS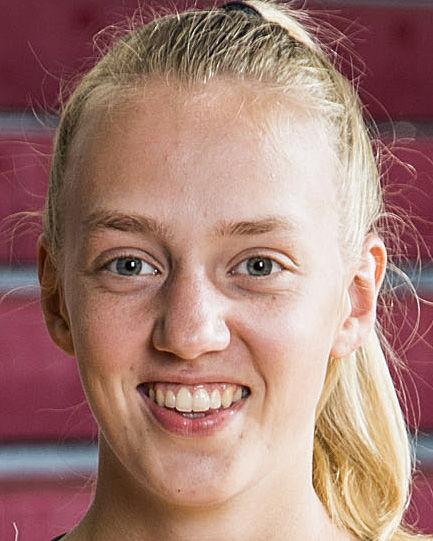 A two-time Metro League player of the year, Duchars' excellent play guided MICDS to three successive Midwest Tournament championship game appearances. She scored 34 goals and added 66 assists in a high school career that involved an invitation to practice with the U.S. Under-17 national team. As a senior captain, she dished out four assists in the semifinal round and was a dominant force in the championship game, guiding the Rams to the 2019 title. She has signed to play for the University of Louisville.
F: Annie Genovese, St, Joseph's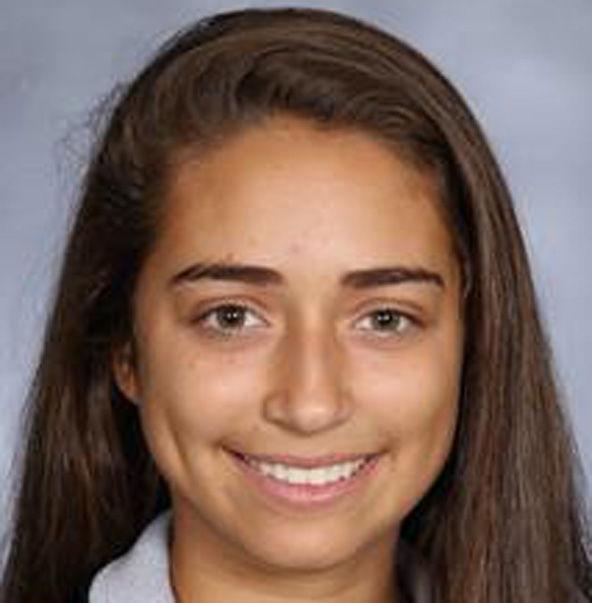 A two-time All-Metro first-team selection, Genovese scored 81 goals in three seasons for the Angels, including a 40-goal campaign as a junior that powered St. Joseph's to the Midwest Tournament championship. She is one of only five players in the decade to post at least 90 points in a single season and one of only two to reach the 40-goal mark.
ALL-DECADE SECOND TEAM
All-Decade field hockey second team
D: Lily Katzman, John Burroughs
A shut down defender, Katzman was also an offensive force, scoring nine goals during both her junior and senior seasons. She missed only two games in her four years at Northwestern University and scored the game-winning goal in double overtime to defeat a ranked Boston College team in 2019.
M: Madison Walsh, Whitfield
A three-time All-Metro selection, Walsh scored 66 goals and dished out 42 assists for 174 points, all Whitfield team records. She now plays for the University of Louisville where she led the Cardinals with four game-winning goals in 2019.
M: Allie Christopher, Villa Duchesne
The 2015 Metro League player of the year, Christopher scored 30 goals and added 57 assists in three seasons. She went on to play at Bucknell University where she was a first-team All-Patriot League selection in 2019.
F: Claire Woods, Nerinx Hall
Woods is the all-time scoring leader at Nerinx Hall with 54 goals and ranks second in assists with 39. A key cog in the Markers' runner-up finish in 2012, she went on to play at Indiana University where she tallied three goals this season.
M: Suzy Keefer, Villa Duchesne
Keefer has scored 60 goals and added 53 assists in just three seasons. She was named to the West-Midwest All-Region first team as a junior and helped Villa Duchesne claim successive Midwest Tournament championships in 2017 and 2018.
F: Abby Grimes, Visitation
A four-year starter for the Vivettes, Grimes scored 47 goals and added 54 assists in her career. The 2013 Metro Women's Athletic Association Conference player of the year, Grimes went on to play at Louisville, where she tallied six goals as a co-captain in 2016.
M: Grace Dressel, St. Joseph's
The team leader in assists as a junior and senior, Dressel's quickness and defensive acumen made her an elite player. She scored an overtime shootout goal in the 2016 title game to help the Angels claim the Midwest Tournament championship.
GK: Grace McGuire, Nerinx Hall
An All-Metro selection in 2016, McGuire compiled 44 wins, 642 saves and had a hand in 26 shutouts in four years as a starter for the Markers. She currently minds the net at the University of Iowa.
M: Cate Camenzind, Kirkwood
Camenzind played at John Burroughs as freshman but made her mark as a Pioneer, scoring 49 goals and dishing out 54 assists in her three seasons at Kirkwood. Her speed, skill and leadership helped Kirkwood reach its first Midwest Tournament semifinal in school history in 2018. She now plays lacrosse at Georgetown University.
F: Annie Mulford, Edwardsville
An avid violinist, Mulford did not fiddle around when she had scoring opportunities for the Tigers, netting 69 goals and adding 64 assists as a four-year starter.  A two-time public school player of the year and three-time first-team All-Metro selection, Mulford played a season of field hockey at the University of Louisville.
M: Teresa Schmidt, Cor Jesu
An excellent two-way player, Schmidt scored 15 goals and added 20 assists as Cor Jesu averaged 15 wins and reached the Midwest Tournament semifinal round in each of her three seasons. At Bellarmine University, she started every game as a freshman and scored four goals in 2019.