Using a foam ball and padded hockey stick, a sixth grader named Taryn Tkachuk played in a student versus teacher game of "pillow hockey" in a gymnasium at Villa Duchesne.
Villa Duchesne field hockey coach Kate Graft was on the team of teachers.
"I was playing against her and I thought, 'We have to get this girl playing field hockey,' " Graft said.
The rest is not only history. It has been historic.
Since arriving on the campus of Villa Duchesne as a freshman, Tkachuk has led the area in scoring each of her first three seasons, and this fall, she put up offensive numbers never before seen in the St. Louis area.
There are several words to describe the way Tkachuk plays field hockey. Pillow-like is not one of them.
Using a combination of speed, skill, strength and relentlessness, the junior forward scored 43 goals and dished out 29 assists, both tops in the area. Her 115 points placed her 51 ahead of the next highest player in the area.
In the last 20 years, no area field hockey player had a more productive season. Her 43 goals was better than the mark of 40 set by Annie Genovese of St. Joseph's in 2016. Her 115-point season eclipsed the 112 put up by Kate Barber of Lafayette in 2012.
"I just felt that this year I had to step up," Tkachuk said. "I just wanted to be a leader for everyone and to motivate them to be at their best."
Her production against top competition, ability to inspire teammates and emergence as a team leader has earned Tkachuk the distinction of Post-Dispatch All-Metro field hockey player of the year for the second year in a row.
Tkachuk scored 31 goals in her first 10 regular-season games, including five against Nerinx Hall, four against John Burroughs and three against MICDS — all teams that later joined Villa Duchesne in the Midwest Tournament semifinal round.
"Every year with those teams it's stiff competition. I really try to elevate my game against them," Tkachuk said.
While Tkachuk was entering uncharted waters statistically, she was also grooming freshman forward Gigi Edwards as the Saints' next prolific scorer.
Edwards, a first team All-Metro selection, scored 13 of her 19 goals in the Saints final 10 games. Tkachuk became a joyful distributor during that span, racking up 18 assists, many of them to her freshman understudy.
"It's a cool experience to play with someone I looked up to for years," Edwards said. "At first I was not that confident with my skill, but Taryn would give me advice and feedback throughout the games and it really helped."
Villa Duchesne was riding a 10-game winning streak when a young St. Joseph's team derailed the Saints, shocking them 2-1 in early October. It was the first Villa Duchesne loss to an area team in more than two seasons.
In a get-together at Tkachuk's house, the junior captain led her teammates in a candid conversation after that game.
"We were getting cocky and we realized we can't act like that anymore. We played as individuals that game and we never play like that," Tkachuk said. "That (loss) was devastating, but we talked and realized that it was perfect for us."
Villa won its next five games against local teams by a combined 27-0 score, including a 5-0 victory over John Burroughs in a Midwest Tournament semifinal. But unlike the previous two seasons, the Saints could not bring home the championship trophy, losing to a determined MICDS team 1-0 in the title game.
"We may have lost, but I feel like this year we really grew as a team," Tkachuk said. "We wanted to get better throughout the year, and I feel like we accomplished that."
In November, Tkachuk verbally committed to play college field hockey for the University of Virginia. The Cavaliers reached a national semifinal this fall but have never played in the national championship game. Tkachuk hopes to help them get there.
"I really liked their team culture and I thought I'd fit in well," Tkachuk said. "The atmosphere, the academics, the sports — I just fell in love when I visited."
Tkachuk is the latest of an increasing number of St. Louis high school field hockey players catching the eye of top Division I programs around the country.
She hopes one day to represent the United States in the Olympics.
"People shouldn't look past us because we're from Missouri. We may not be a big field hockey place but we bring a lot to the plate," Tkachuk said.
And teammates and opponents alike have come to know what Tkachuk brings to the plate — toughness, emotion and a burning desire to win. It is a playing style that Edwards thinks is misinterpreted by those who do not know her.
"I think people think that she's scary, but when you get to know her, she's just a softy," Edwards said.
Perhaps she is a little pillow-like after all.
F • Gigi Edwards, freshman, Villa Duchesne
Bursting onto the high school field hockey scene, Edwards ranked fourth in the area in scoring with 19 goals and 18 assists. Her hat trick in a Midwest Tournament semifinal helped the Saints reach the title game for the third consecutive season.
F • Callie Hummel, senior, Parkway West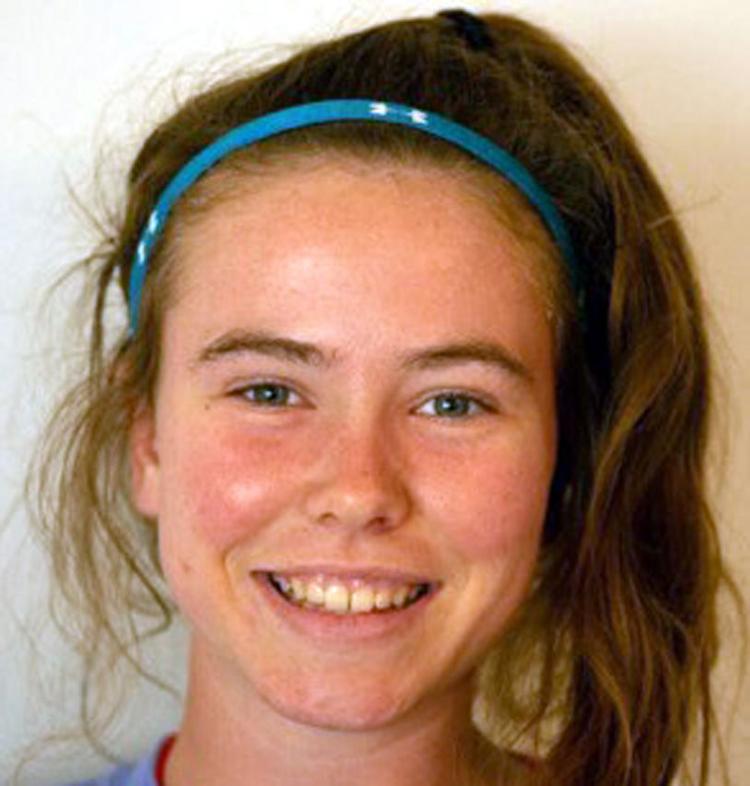 The all-time leading scorer in Parkway West history, Hummel ranked second in the area in points with 23 goals and 18 assists. She earned the Suburban American League player of the year award.
F • Riley King, junior, John Burroughs
Named co-player of the year in the Metro League, King ranked second in the area with 25 goals. She scored multiple goals in seven contests leading a Bombers offense that increased its scoring output by over a goal per game from last season.
M • Mia Fields, senior, Nerinx Hall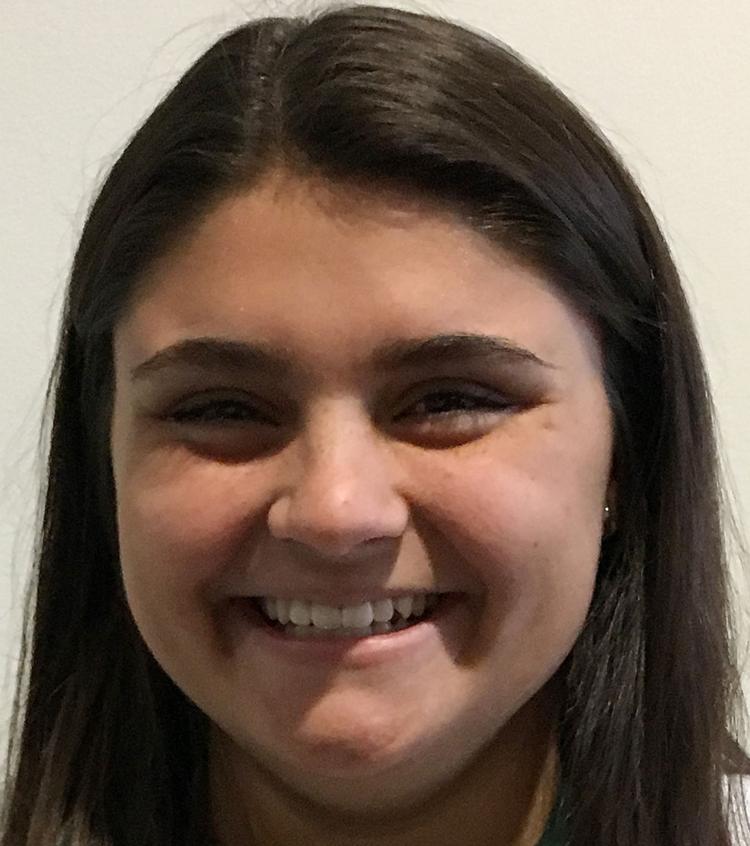 An excellent passer with a blistering shot, Fields scored 10 goals and added 12 assists, collecting at least one point in seven of her final nine games. A Bucknell University commit, her game-winning goal in a penalty shootout sent the Markers to the Midwest Tournament semifinal round.
M • Mia Duchars, senior, MICDS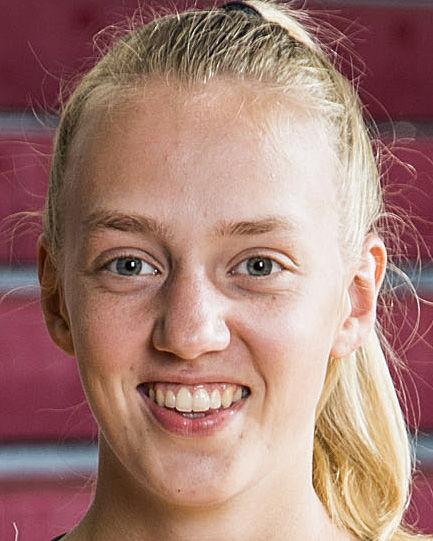 Co-player of the year in the Metro League, Duchars excelled from goal line to goal line for the state champion Rams. The University of Louisville commit scored eight goals and dished out 16 assists, including four helpers in a Midwest Tournament semifinal.
M • Suzy Keefer, junior, Villa Duchesne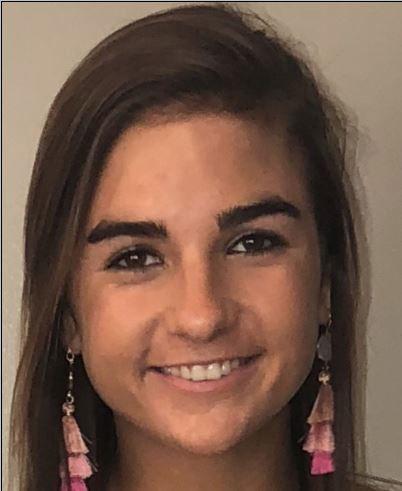 The successful advancement of the ball often seemed impossible when Keefer was patrolling the midfield. Utilizing outstanding stick skill and vision, Keefer scored 14 goals and dished out 22 assists for the Midwest Tournament runner-up Saints.
M • Olivia Bell, junior, Nerinx Hall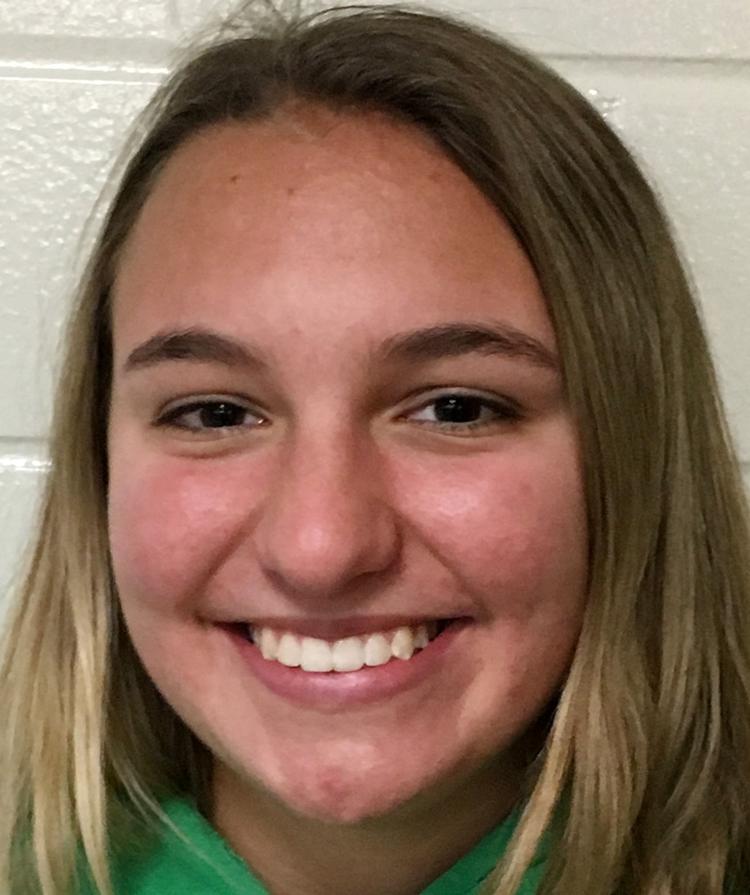 Displaying a potent blend of quickness and tenacity, Bell scored 14 goals, including four in a playoff win against Eureka. Her knack for dribbling around defenders and launching well-directed shots from all angles helped the Markers win 15 games.
D • Lily Baker, junior, MICDS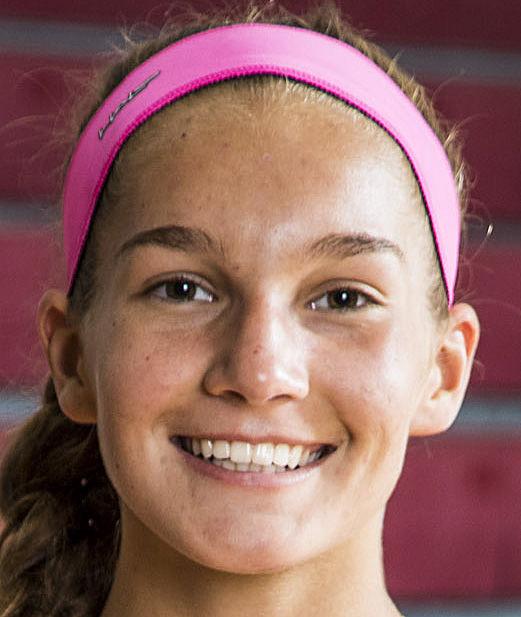 As the center back of the state champion Rams, Baker calmly directed the defense to 13 shutouts, including a 1-0 masterpiece in the Midwest Tournament title game against high-powered Villa Duchesne.
D • Janie Shanahan, senior, John Burroughs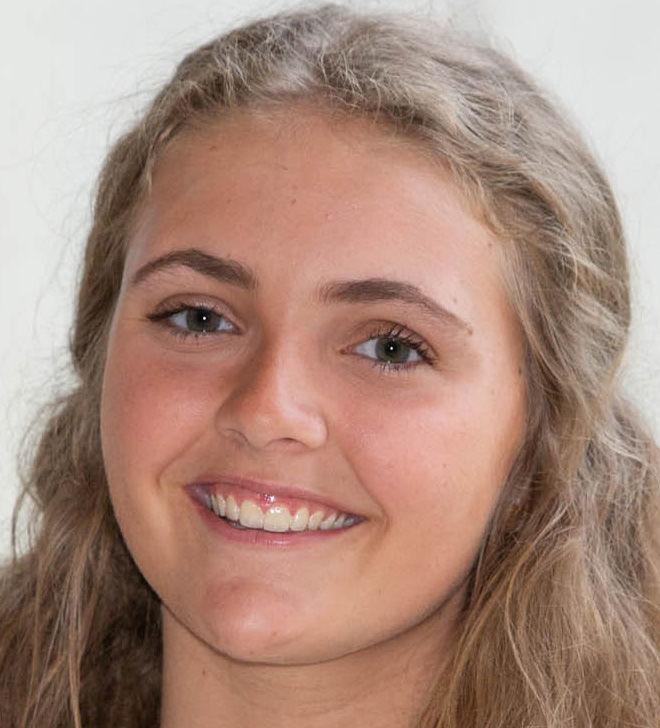 A shutdown defender, Shanahan had the unique ability to connect on 40-yard, stick-to-stick passes that made the Bombers lethal in transition. A senior captain on a Midwest Tournament semifinal team, Shanahan guided the Burroughs defensive unit in 15 shutouts.
D • Taylor Etling, senior, Cor Jesu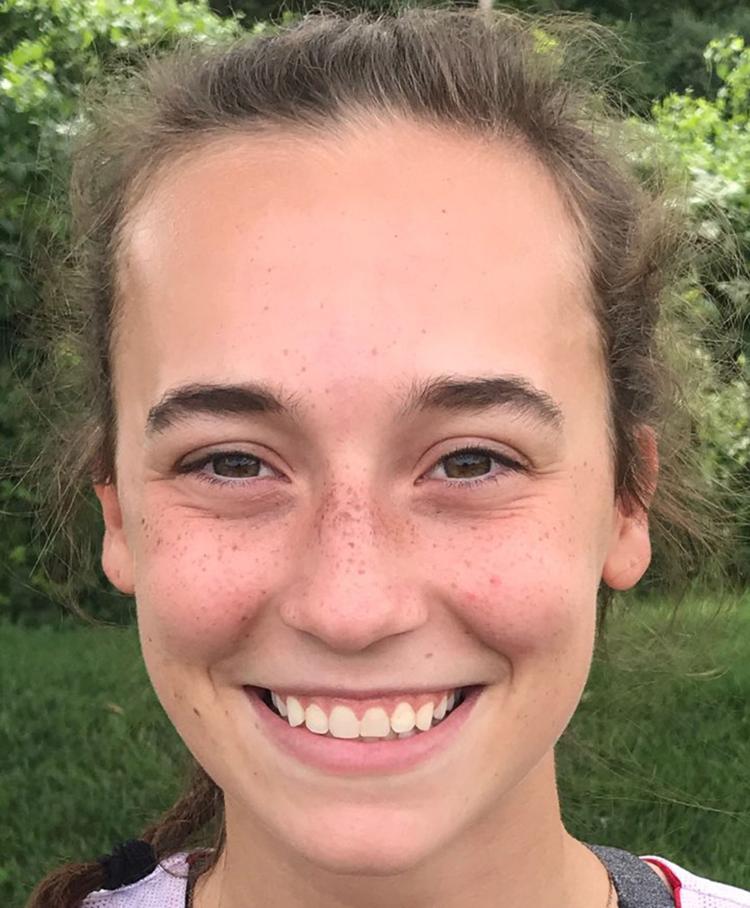 The center back on a Cor Jesu team that orchestrated nine shutouts, the Indiana University commit was also the second leading scorer for the Chargers with five goals and four assists.
GK • Jordan Tierney, senior, Visitation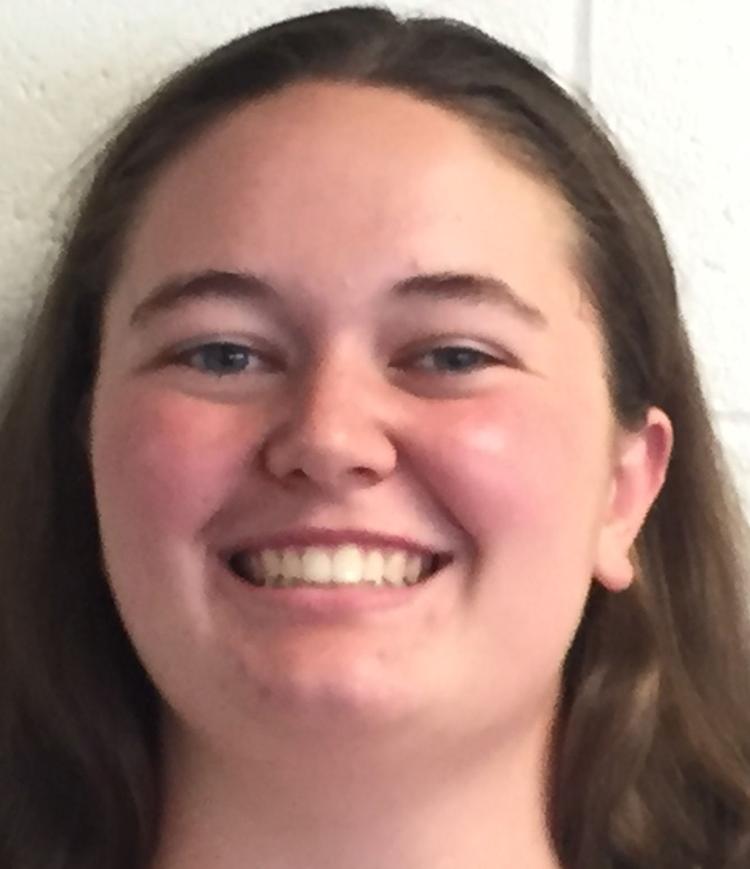 Named co-player of the year in the Metro Women's Athletic Association, Tierney had an impressive 0.880 save percentage and 0.63 goals against average while notching 11 shutouts.
F • Caroline Carr, senior, MICDS
Carr played through an arm fracture to score the game-winning goal in the Midwest Tournament championship game. A Dartmouth commit, Carr capped off a productive career with 14 goals and 14 assists during her senior season.
F • Mia Simpson, junior, Lafayette
Displaying outstanding vision and passing skill, Simpson tied for second in the area with 22 assists. Her unselfish play and timely goals helped the Lancers reach 14 wins and the Midwest Tournament quarterfinal round.
F • Kate Oliver, sophomore, MICDS
After missing more than half the season with a knee injury, Oliver returned to score 17 goals over her final nine games. A Stanford commit, her speed and creativity set up the game-winning goal in the Midwest Tournament championship game.
M • Grace Pottebaum, sophomore, John Burroughs
A newcomer to the Bombers roster, Pottebaum solidified the midfield with her play making ability both offensively and defensively. Her 12 goals ranked second on the team and helped Burroughs achieve a 15-3-1 overall record.
M • Caroline Stutte, junior, Cor Jesu
A powerful force in the center of the field, Stutte scored three goals and added four assists while playing excellent defense as the Chargers ended the regular season on a five-game winning streak.
M • Jensen Kitrel, senior, Eureka
A Bellarmine University commit and four-year varsity starter, Kitrel scored four goals and was the second leading point-scorer for the Wildcats while leading the defense in eight shutout victories.
D • Hannah Wilson, senior, Nerinx Hall
It was more appropriately called a 3-on-1 disadvantage when opponents faced Wilson as the lone defender. The Central Michigan commit guided a Markers defense that recorded eight shutouts and reached a Midwest Tournament semifinal.
D • Garner Hostnik, junior, Villa Duchesne
Spearheading a new defensive corps for the Rams, Hostnik collected 10 points and played an integral part in 13 shutouts as Villa Duchesne produced a 19-5 overall record and Midwest Tournament runner-up finish.
D • Tess Reed, freshman, Visitation
Showing poise and confidence beyond her years, Reed emerged as the shutdown defender for a Vivettes team that collected 11 shutouts and allowed just 11 goals in 18 regular season games.
D • Kate Smith, junior, John Burroughs
An excellent center back, Smith used a combination of defensive savvy and precision passing to help the Bombers earn 15 shutouts on the way to a Midwest Tournament semifinal appearance.
GK • Katie Maxim, senior, St. Joseph's
A Central Michigan commit, Maxim shined in goal for the Angels. She recorded eight shutouts and made at least 14 saves on four different occasions, including 15 in a 2-1 upset over Villa Duchesne.
F • Grace Lock, senior, Webster Groves
The player of the year in the Suburban National Conference, Lock scored 10 goals and added four assists, leading the Statesmen in scoring for the third successive season.
F • Ruby Nadin, freshman, Clayton
The leading scorer on a Greyhounds team that improved its win total by seven games, Nadin earned newcomer of the year in the Suburban American Conference.  
F • Shaya Dry, sophomore, Whitfield
One of two Principia students who joined the Whitfield team, Dry assimilated nicely with eight goals and seven assists. Her quickness and stick skill helped the Warriors improve their win total by six games.
M • Elayna Malak, junior, Lafayette
Excelling at free hits and corner opportunities, Malak collected at least one assist in 13 games while helping the Lancers achieve a 14-win season.
M • Reagan Calcari, senior, MICDS
A four-year varsity player, the New Hampshire commit collected 12 assists and provided a steady presence in the midfield, helping the Rams withstand several injuries to post an 18-3-1 record.
M • Cameron Murphy, senior, Visitation
The leading point-producer on a Vivettes team that won 12 games, Murphy scored nine goals and added five assists while skillfully patrolling the midfield.
D • Allison Brennan, senior, Oakville
Named the Suburban National Conference defensive player of the year, Brennan excelled as the rush defender on corners as the Tigers allowed only two goals on corner opportunities with her in the lineup.
D • Milam Anthon, junior, Villa Duchesne
An excellent defender, Anthon also contributed heavily on offense, scoring three goals and adding eight assists for the Midwest Tournament runner-up Saints.
D • Lucy Hilboldt, senior, Westminster
A strong defender who broke up many attacks, Hilboldt was instrumental in guiding a young defensive corps as the Wildcats earned two playoff victories during the Midwest Tournament.
D • Molly Dressel, freshman, St. Joseph's
A standout presence on a young Angels back line, Dressel helped in preserving eight shutouts and was instrumental in a 2-1 upset victory over Villa Duchesne.
GK • Allison Rea, senior, Ladue
Named the Suburban American Conference defensive player of the year, Rea recorded 12 wins, seven solo shutouts and ranked among the top goalkeepers with a 0.874 save percentage and 0.50 goals against average.