After lifting, squatting, jerking and curling copious amounts of weight, Mekhi Wingo loves nothing more than a cold drink and a hot debate.
"When he has an opinion he's going to let you know," De Smet senior linebacker Carter Edwards said.
Wingo, 18, does some of his best arguing after workouts, but he's up for verbally sparring no matter the time or place. The hallways, the weight room, the field, the cafeteria and the gymnasium are places that Wingo will hold court.
"I like to debate," Wingo said with a laugh. "Coach (Robert) Steeples calls me Skip Bayless. I'm always arguing with somebody."
He's always up to make his case, but when it comes to the Post-Dispatch All-Metro defensive football player of the year there is no debate.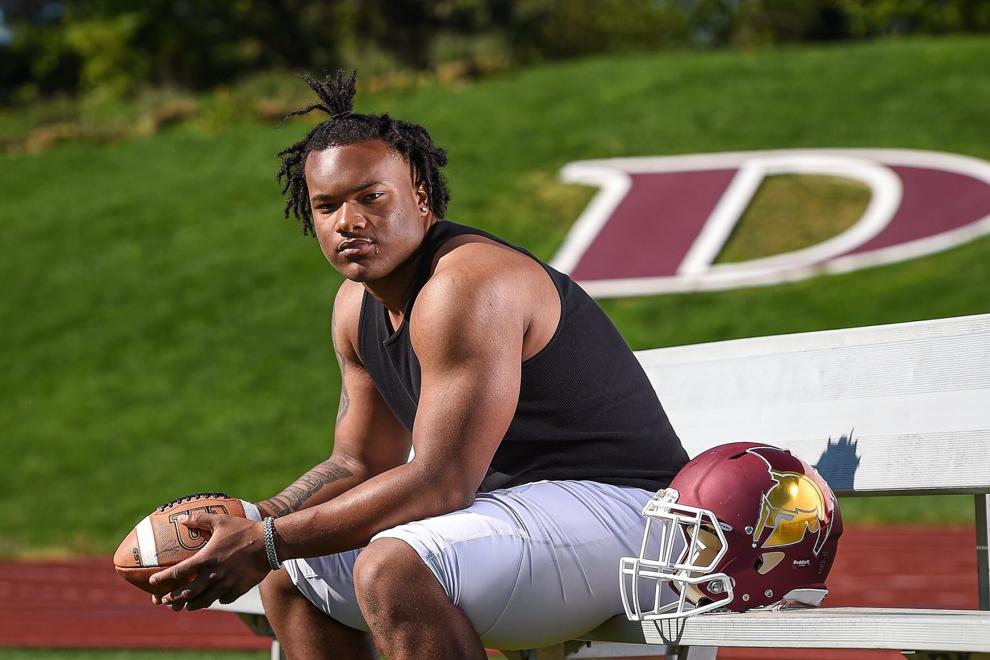 De Smet's 6-foot-1 and 270-pound defensive tackle was an unequaled force on the field last fall as he anchored the defending Class 6 champion Spartans defense in a season unlike any before it. Due to restrictions put in place by the St. Louis County Department of Public Health to combat the spread of COVID-19, De Smet played just two regular season games, five playoff games and finished 6-1 as the Class 6 runner-up to Raymore-Peculiar.
Wingo made the most of his shortened season as he racked up 54 tackles, 16 tackles for loss and five sacks. He was named the Missouri Football Coaches Association's Class 6 defensive player of the year for the second consecutive season.
In December he joined a strong class of area standouts to sign with Missouri. Wingo was the first player in his class to commit to the Tigers and second-year coach Eli Drinkwitz. After he committed, Wingo went from recruit to recruiter as he encouraged Mizzou's other local and national targets to join him in Columbia.
On the field Wingo's play does most of the talking, but not all of it.
"I do a lot of trash talking, that's what I do," he said.
His lips might be moving, but so is everything else, including a 6-foot-5 wingspan that helps make him such a dynamic presence on the defensive line.
"He's great with his hands," Fox coach Brent Tinker said. "He can read the offensive lineman's release, read his keys and make the play. He's a complete football player."
Tinker got an in-depth look at what Wingo was capable of when his Warriors played De Smet in a Class 6 semifinal in the fall. Fox made its second state semifinal appearance in school history on the back of its rugged rushing attack that punished opponents. In 12 games the Warriors rushed more than 450 times compared to 53 total pass attempts. Finding a way around, past or through Wingo was one of the keys to the Warriors game plan.
"We were hoping he'd be fast off the ball and he'd be a step behind (the ball carrier)," Tinker said. "He was disciplined and did his job."
Entering the game, Fox averaged more than 30 points per game and managed to put up 21 points on eventual Class 5 champion Jackson during the regular season.
The Spartans never let the Warriors shake loose. In the week leading into the game, former De Smet coach Robert Steeples, who resigned in April to take a position with the Minnesota Vikings, completely revamped the Spartans defense to counter Fox's unique offense.
"He installed a new defense for that game," Wingo said. "It's the first time we got away from our base defense."
In the new-look scheme, Wingo's primary responsibility was to waylay Fox's fullback, Luke Pisoni. Which he did play after play.
"Mekhi is the trench king," Edwards said. "I'm taking him over anyone."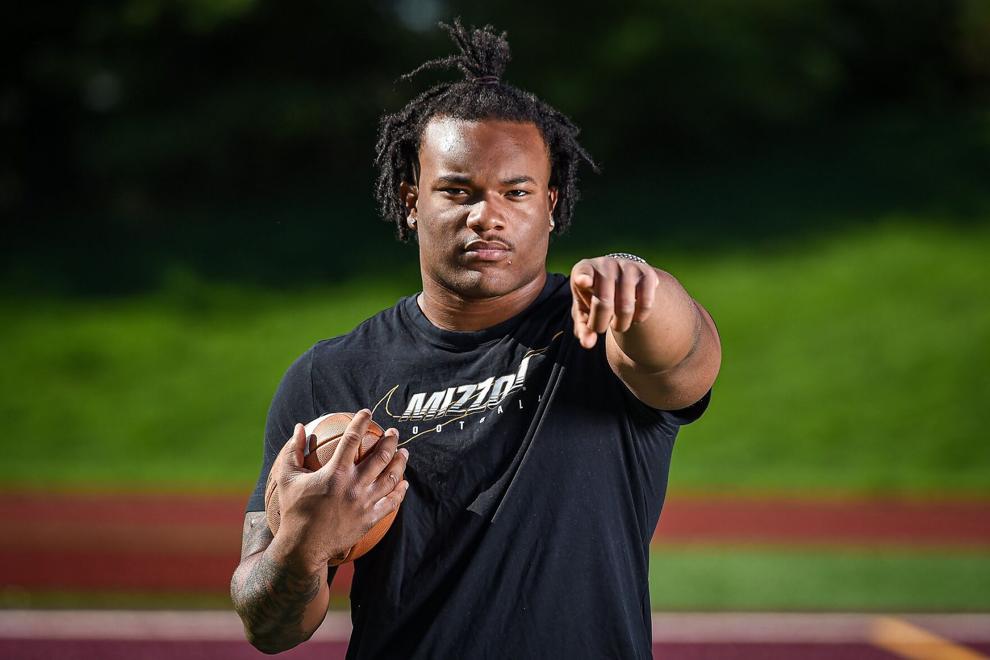 De Smet wasn't perfect, but its defense overcame the loss of several key contributors, including defensive lineman and Baylor signee Dakote Doyle-Robinson, to earn a 13-0 win that advanced the Spartans to the state championship game.
"He's the most talented, complete lineman we've seen in a long time," Tinker said. "When I'm writing my list of greatest defensive players, Mr. Wingo is on that list."
While his junior season ended in a championship celebration, his senior campaign did not.
A year after De Smet ended Raymore-Peculiar's season in the semifinals, it exacted revenge in the championship with a 23-0 victory. It ended De Smet's championship reign, snapped its 20-game win streak and brought Wingo to tears.
"I never cried after any football game," Wingo said. "After we lost that championship game I did. It didn't feel real."
The emotion of the moment didn't wear on Wingo long. He said by the time the team was back on the bus for the ride home the players mostly were enjoying each other's company and savoring their last few hours together.
"It wasn't a quiet ride," Wingo said. "We did what we could do."
Wingo said the disappointment was made a little easier knowing that he and many of his teammates did not play their last football game that day in Jefferson City.
That they even got the chance to play at all was something they couldn't take for granted because for much of the summer and fall it didn't appear likely to happen.
"Even with us losing state I wouldn't change a thing," Wingo said. "We got closer as a team. It was just good. That's what I'll remember about senior year. There were a lot of obstacles and we went through them."