WILDWOOD • Katrina Clark got a text message recently. 
Somebody felt the Lafayette High girls golf coach should know one of her players was out in the cold a month after the season ended, hitting balls in a swirling, biting wind in near freezing conditions. 
Clark knew exactly who it was that was facing off against the elements. In fact, Clark had heard from several folks, each with the same news about the same player. 
Brooke Biermann was the guilty party. 
"Me, I'm not surprised that she's out there constantly working," Clark said. "Even in 30-degree weather." 
It's not that Biermann, a sophomore, has gone crazy or anything. She's not burning off frustration, nor stubbornly refusing to accept the reality of another St. Louis winter. She's just being herself, putting in the work, because she knows the girls she'll want to beat someday are doing the same thing.
"As long as there's no snow on the ground, I'll be out there practicing," Biermann said. "All the girls in the warm states are getting better. I have to keep up with them."
Biermann has beaten almost all of the girls in Missouri. After finishing fourth at state as a freshman last year, she returned this fall and took second, four strokes short of two-time state champion Megan Propeck of Notre Dame de Sion, a private girls school in Kansas City. 
"Brooke has battled with (Propeck) in summer events and has beaten her," Clark said. "But she just hasn't been able to get her at state yet."
The two played even for 32 holes (18 on the first day, then 14 on the crucial second day) at Swope Memorial Golf Course in Kansas City, but then Propeck birdied No. 15 as Biermann took a bogey. Biermann then lost two more strokes trying to make up ground on the final hole.
"Coming off the course that day, I was really, really happy with how I played," Biermann said.  
Biermann, the Post-Dispatch All-Metro girls golfer of the year, is coming off an incredible campaign. She went 8-0 in dual matches, and won the Suburban Conference Yellow Pool and Summit Tournament. Biermann crushed the field in district play, finishing six strokes ahead of her nearest competitor. She then tamed a steady breeze to claim her second sectional crown in as many years — by a whopping eight strokes.
The freshman standout was even more dominant as a sophomore.
"The thing that impressed me the most about Brooke this year is her ball-striking," Clark said. "She's hitting a lot more distance, and with accuracy, even better than a year ago."
Biermann said she worked over the past offseason to improve her ball striking. Of course, she got a little taller, a little stronger in her 15th year of life. But it's the work, always the grind of staying fit and focused, that Biermann credits with keeping her game consistent.
"I do work very hard," Biermann said. "I feel like sometimes people think I was just born with the ability to play golf. It takes hours and hours of practice."
To Biermann, talent is beside the point. It's a fickle thing. Sometimes it's there, sometimes it's not. Biermann keeps her natural skills at the ready through practice, like the best do. PGA superstar Jordan Spieth is one golfer Biermann tries to emulate.
"Jordan Spieth has said, 'The more you practice, the smaller your misses are,' and I like to go by that," Biermann said. 
It's true, Biermann comes from a golf-loving household, with parents who happily support her development as a player.  And yes, she's grown up around lush, rolling courses, with easy access to equipment and private coaching. But none of it would matter if it weren't for Biermann's amazing work ethic.
"You see a lot of crazy, competitive parents who push their kids, and the kid just doesn't like it," Biermann said. "My parents never pushed me."
Biermann's relationship with golf began when she was little more than a toddler. Her father brought her with him whenever he found time to hit the links. She loved riding in the golf cart with him. That turned into steering the cart, which soon grew into her dad letting her drive the cart.
"He didn't let me go too crazy, but that made it fun for me," Biermann says.
One day, she naturally wanted to try hitting and putting herself.
Now, here she is, not just winning at golf, but devoting more time to improving her game than most other kids spend on social media. On school days, Biermann works out for an hour, then tries to spend at least another hour each afternoon hitting. On weekends, she has morning practices with her swing coach, then plays a round or two with her dad. 
"It's just normal for us to go out and play golf as a family," Biermann said. "It's been a normal, comfortable part of my life."
During the summer, Biermann spends five sweltering hours a day fine-tuning every swing in her arsenal, from driving and hitting to chipping and putting. That's when she's not already playing in a tournament or traveling to play in one. 
Last summer alone, Biermann played at events in Kentucky, Minnesota, Iowa, Indiana, Louisiana, Arizona and California. In July, she won first place at the AJGA (American Junior Golfers Association) Championship tournament, played in Eureka.
It was a touchstone for Biermann in more ways than one. At the time, she called her six-stroke AJGA win the greatest of her career, a confidence booster affirming her growth as a player. But also, it came on a course — The Legends — where Biermann had struggled before.
"I used to hate that course," Biermann said. "I had some terrible runs there, but I decided, well, there's a lot of big tournaments there, and I'm just going to have to learn how to play it."
Now, she appreciates The Legends for forcing her to get better. 
"I love the course now," Biermann said. "I feel like it really punishes you for bad shots, so the best player there usually wins. If you're not on your game there, you won't be able to compete."
This mental approach is one of the key reasons for Biermann's success.
"Brooke's physical game is sharp," Clark said. "But the most impressive thing is how mature her golf brain is. If she has a setback or a bad hole, you know she's going to bounce back with a few birdies. She's tough as nails."
Clark has seen plenty of girls and young women with Biermann's talent.
What makes Biermann special is the pure desire she has for the game.
"She's one of the easiest kids you'll ever have to coach," Clark said. "She loves golf. It's her passion. It's what she wants to do. I would not be surprised if she ends up playing golf for a living." 
ALL-METRO FIRST TEAM
Grace Aromando, junior, St. Joseph's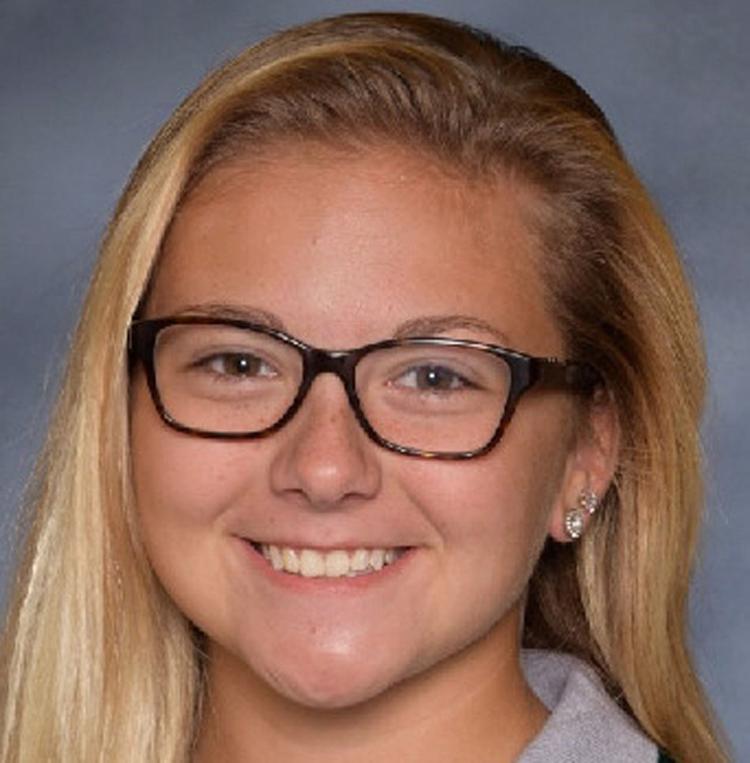 Helped Angels to their third successive Class 2 state championship with a team-leading fourth-place finish in Kansas City, including a team-best 75 at Swope Memorial. Also earned medalist honors Sept. 15 in the prestigious Angel Classic with a 2-under-70, which was the team's best individual round of the season.
Zoee Harrington, senior, Liberty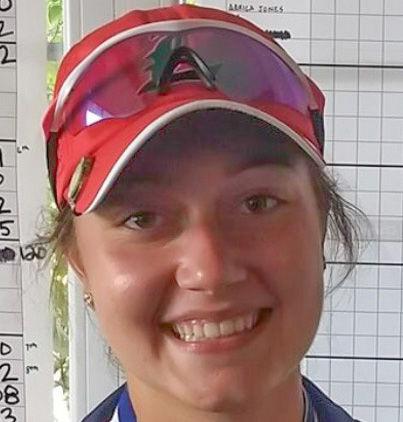 Tied for the top spot in district play on the way to seventh-place finishes in both the sectional and state tournaments. Bound for Quincy University, Harrington won the Gateway Athletic Conference Central individual title.
Momo Kikuchi, junior, Pattonville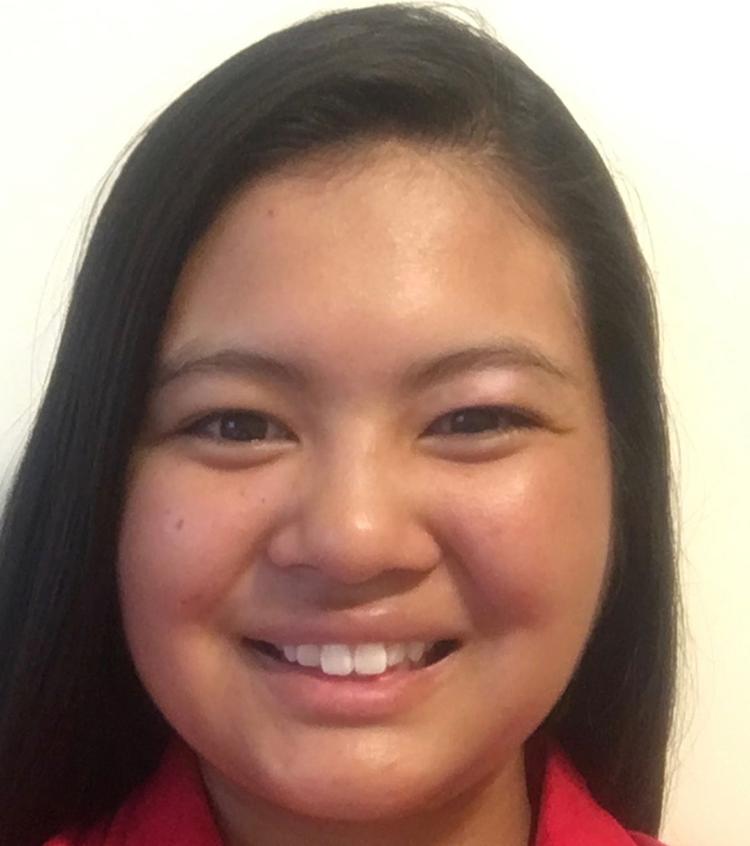 Finished in a tie for medalist honors in district play and placed third in the sectional tournament, just one stroke behind the co-leaders. Placed ninth in Class 2 state tournament after tying for 11th as both a freshman and sophomore.
Nicole Rallo, sophomore, St. Joseph's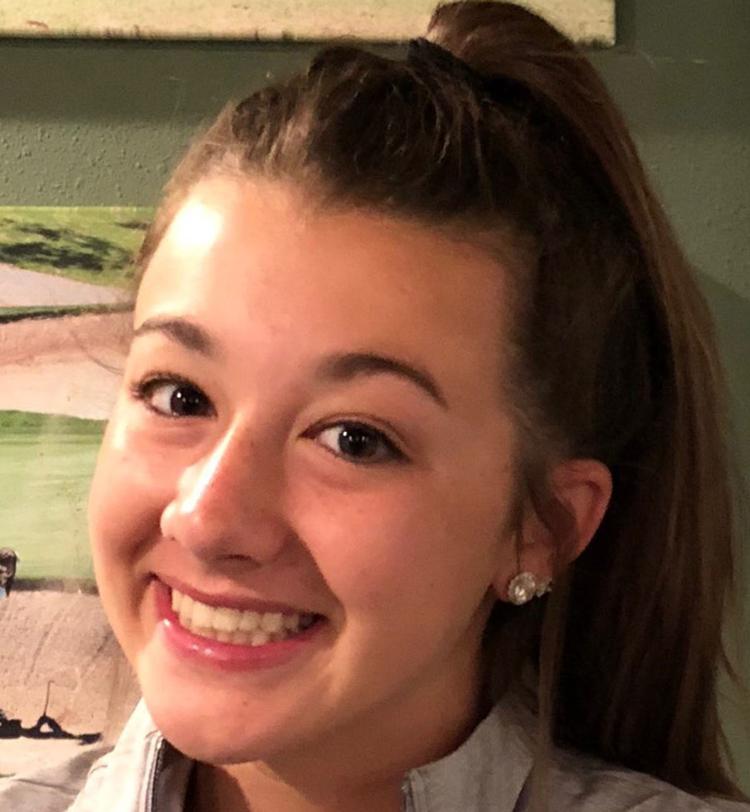 Rolled to the medalist title in the Illinois-Missouri River Challenge with an even-par 71, one of her six rounds of 77 or better. Finished third both in district and sectional play. She was second on her team at state with a sixth-place effort.
Claire Solovic, junior, Seckman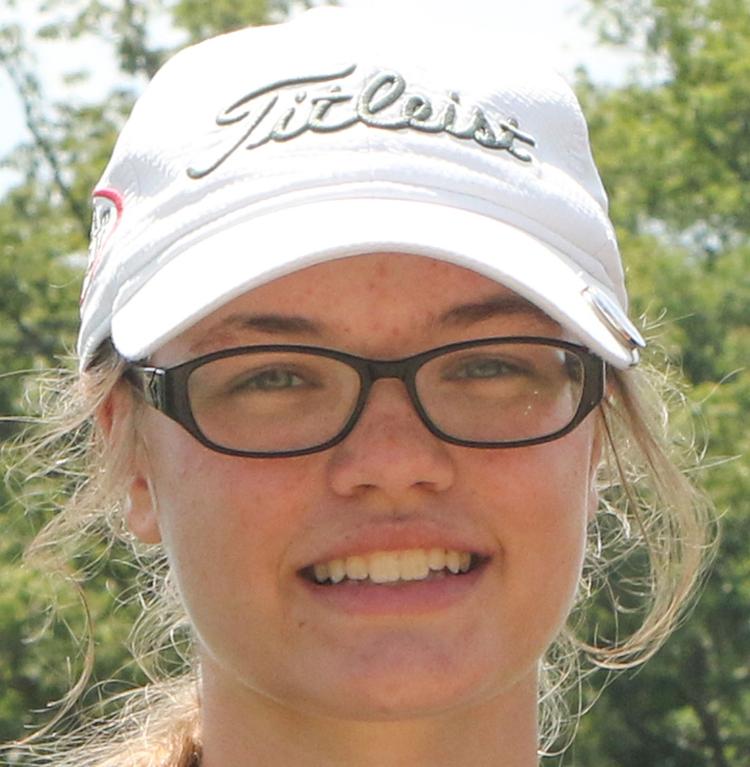 Fired a 4-under-par 68 in winning the Lindbergh Invitational in early September, the lowest 18-hole score on the Missouri side this season. Came in third at the state tournament thanks to a second-day score of 71, five shots better than her opening round. All-Metro player of the year both as freshman and sophomore.
ALL-METRO SECOND TEAM
Lucy Bloomstran, senior, John Burroughs
Second in district play, fourth at sectionals and eighth at state for Class 1 team championship.
Emma Buell, junior, Villa Duchesne
Tied for fourth in Class 1 state tournament. Finished as co-medalist at Capital City Invitational along with Class 2 champ Megan Propeck of Notre Dame de Sion by shooting season-best even-par 72.
Claire Pan, junior, John Burroughs
Led Bombers to the Class 1 state championship with a team-best fourth-place individual finish. Finished second in sectional qualifier and fourth in district tournament.
Parker Perry, junior, MICDS
Won district and sectional medalist titles, then placed third at Class 1 state tournament, tops among area competitors.
Mia Rallo, freshman, St. Joseph's
Tied for medalist honors in district play and was third in Angels debut at Mo-Kan Tournament and fourth at Illinois-Missouri River Challenge. Shot team-leading 77 in second round of Class 2 state tournament to help St. Joseph's to third consecutive state title.
ALL-METRO THIRD TEAM
Siiri Pehkonen, senior, Fox
Finished third individually at district. Helped Warriors to a Suburban Conference team title and first state team appearance.
Chloe Davidson, sophomore, O'Fallon
Won Collinsville Regional title with a personal-best 74. Helped Panthers to third successive Southwestern Conference title. Class 2A individual state qualifier.
Sofia Gamayo, sophomore, Lindbergh
Won Suburban Conference Red Pool crown. Also tied for top spot in sectional play. Tied for 16th in Class 2 state tournament.
Mikaela Kossina, junior, Columbia
Won Okawville Regional crown by four strokes with a 3-over-par 74 that tied for season's second-best 18-hole score among area Illinois players. Finished 27th in Class 1A state tournament.
Riley Lewis, freshman, Edwardsville
Kicked off season with win in Madison County Tournament. Place second in regional. Also won O'Fallon Lady Panther Invitational. Finished 53rd in Class 2A state tournament.