WILDWOOD — After making a save in her catching net, Lafayette junior goalie Delaney Stulce often surveyed the field, looking to pass to a teammate.
But in her back pocket, Stulce always had a Plan B. If she found nobody open, she simply smothered the ball on the ground beside her and waited.
Katherine Goddin did the rest.
On several occasions this season, Goddin scooped up a ball resting near her goalie's feet and raced 100 yards, ducking and weaving through an entire team of defenders to score a breathtaking goal.
"That's kind of our last-resort play," Goddin said. "They just say, 'Katherine, go get it, run it down there and see what you can do.' "
And what Goddin did this season was remarkable. An elite defender, she ranked among the top five girls lacrosse players in the area in draw controls (103), ground balls (85) and caused turnovers (61), but it was her offensive prowess that surprised even herself.
The Lafayette senior midfielder ranked second in the region in goals (97) and points (119), leading the Lancers to an undefeated regular season, a No. 1 overall seed in the Missouri Scholastic Lacrosse Association tournament and a third-place finish.
Goddin's excellence in all facets of the game earned her the distinction of Post-Dispatch All-Metro girls lacrosse player of the year.
A four-year starter, Goddin always relished her role as a facilitator, getting the ball to prolific scorers like Maria Johnson and Lori Lohmann. This season, sophomore Sophia Scheller emerged as the Lancers' most talented goal scorer, and Goddin was perfectly content with playing great defense, retrieving the ball and feeding her.
"The first few games my goal was just to get the ball to my teammates because they're the better shooters," Goddin said.
Through the Lancers' first six games, Goddin scored just 11 goals, as Scheller went on a goal-scoring tear to open the season.
"Our quote for the season was 'Run the risk,' and I would always run the risk at practice," Goddin said, "but in the game I thought, 'I don't want to mess anything up; I don't want to waste shots.' "
But in the closing minutes against Eureka, Scheller took a stick to the face that required stitches and caused her to miss the next three games.
It was then that Goddin, who will be attending Miami University of Ohio, approached Scheller and asked how she could help in filling the void on the offensive end.
"For her, as a four-year varsity player and two-year captain, to ask an up-and-coming sophomore for advice on how to perform, just speaks volumes about Kat's integrity," Lafayette coach Carrie Guenzler-Heaney said.
Goddin scored 20 goals in the three games Scheller missed, and upon Scheller's return, continued a torrid stretch, netting 29 in the next four contests against some of the area's strongest teams. She went from averaging fewer than two goals a game, to averaging seven.
To be honest, I didn't know it was in me," Goddin said. "I just think my confidence wasn't there yet, and as soon I realized what I was capable of doing — helping my teammates and also scoring — that really was the game-changer for me."
With Goddin's newfound scoring prowess, Lafayette raced out to a 16-0 record heading into the final two regular season contests, but opposing teams were now designing defenses to stop Goddin. Both John Burroughs and Summit employed a face-guarding scheme that flustered her at first.
"Even when I did the thing where I get the ball in the crease, as soon I stepped out, I was guarded right away," Goddin said. "It was physically and mentally challenging, because no matter where I went, I was completely shut off, so I really had to rely on my teammates to help me."
The Lancers won both games by a single goal, as Goddin found enough space to score three times in the second half of each contest, including the game-winners.
Cruising into the state semifinals, the Lancers ran up against Summit's smothering defense once again. This time the Falcons successfully kept the ball away from Goddin, holding the Lancers to their lowest goal output of the season in a 10-6 victory, en route to their first state championship.
"Summit deserved to win that game. They were flawless," Goddin said.
The disappointment of being the top seed and failing to win a state title did not affect Goddin in the third-place game against MICDS. She scored six goals, including one on a spectacular, end-to-end, 100-yard dash, as Lafayette jumped out to an 8-0 lead and handily defeated the Rams, ending the season with a 21-1 record.
"We had such a great bond this year, and we knew this was the last time we would be playing with each other," Goddin said. "We felt like we were playing in the state championship."
And in a way, Goddin's specialty — the 100-yard scoop-and-score — perfectly symbolizes what she did for the Lancers this season: she picked them up and carried them when they needed her most.
ALL-METRO FIRST TEAM
MID • Cate Camenzind, senior, Kirkwood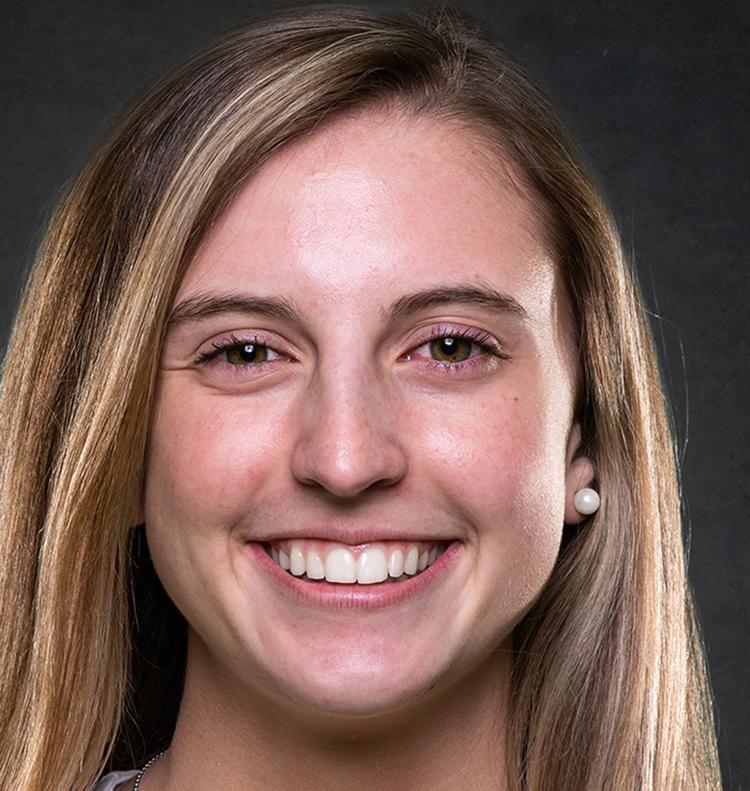 Ranked fourth in the area in goals (86) and fifth in points (109), Camenzind faced special defensive attention all season, still managing to score at least four goals in 14 of the Pioneers' 17 games. An All-American selection for the third year in a row, she will be playing lacrosse at Georgetown next year.
MID • Catey Roux, sophomore, St. Joseph's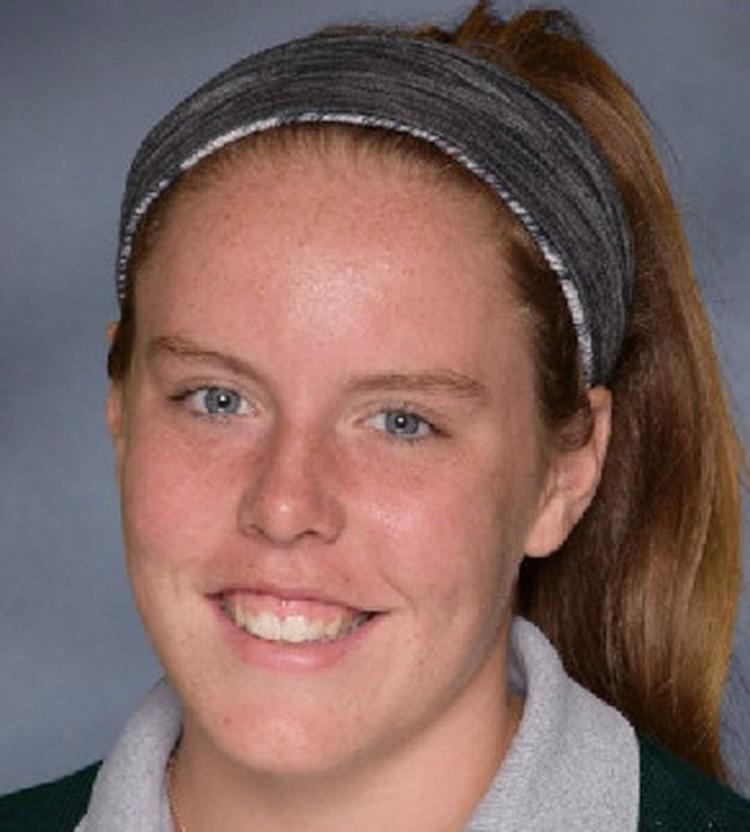 Tremendously effective on both sides of the field, Roux finished in the top five in goals (78), points (98) and draw controls (112), earning All-American honors. Roux was named player of the year in the Metro West conference, and her emergence helped the Angels earn state runner-up this season after a 7-10 record in 2018.
MID • Eavan Guirl, junior, John Burroughs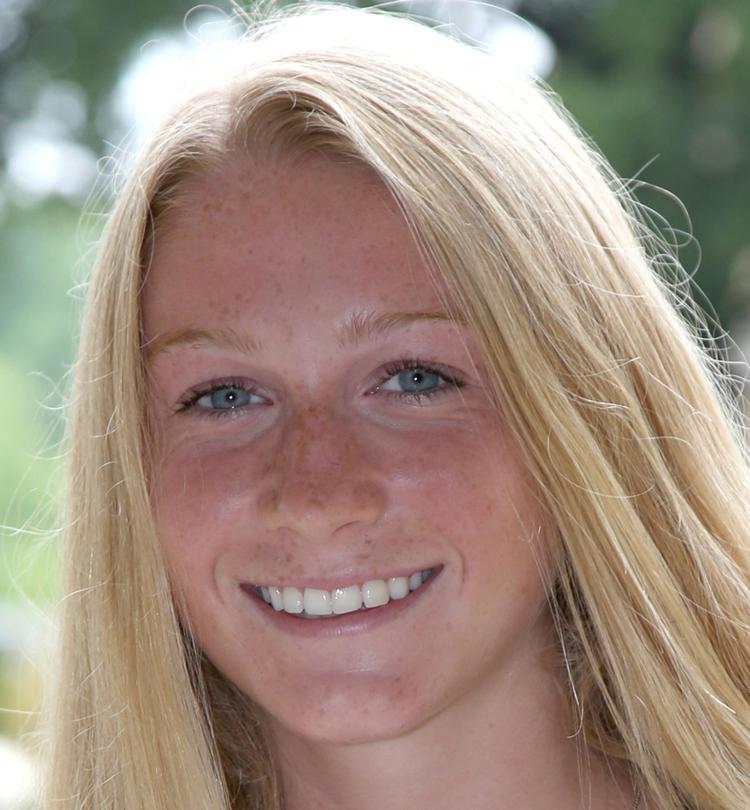 Named Metro League player of the year and All-American, Guirl finished in the top 10 in the area in goals (74), points (83) and draw controls (86). Her eight goals against eventual state champion Summit were the most surrendered to one player by the Falcons.
MID • Lauren Ottensmeyer, junior, Parkway West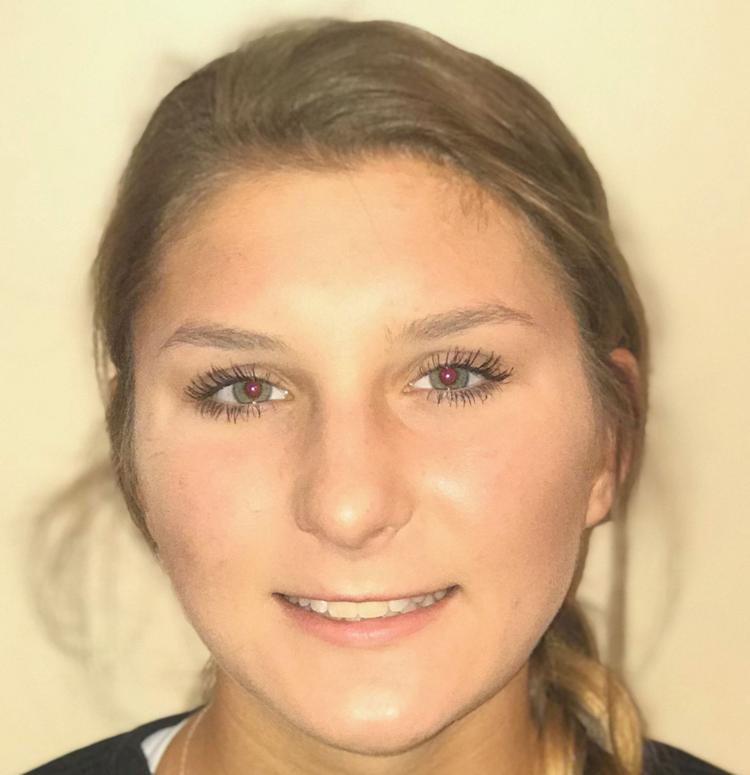 Ottensmeyer tied an area record with 116 goals, helping the Longhorns win 11 of their final 16 games. She maintained amazing consistency, scoring at least four goals 19 times, becoming only the sixth player in the last 20 seasons to score 100 goals in a season.
MID • Kiki Arnold, senior, MICDS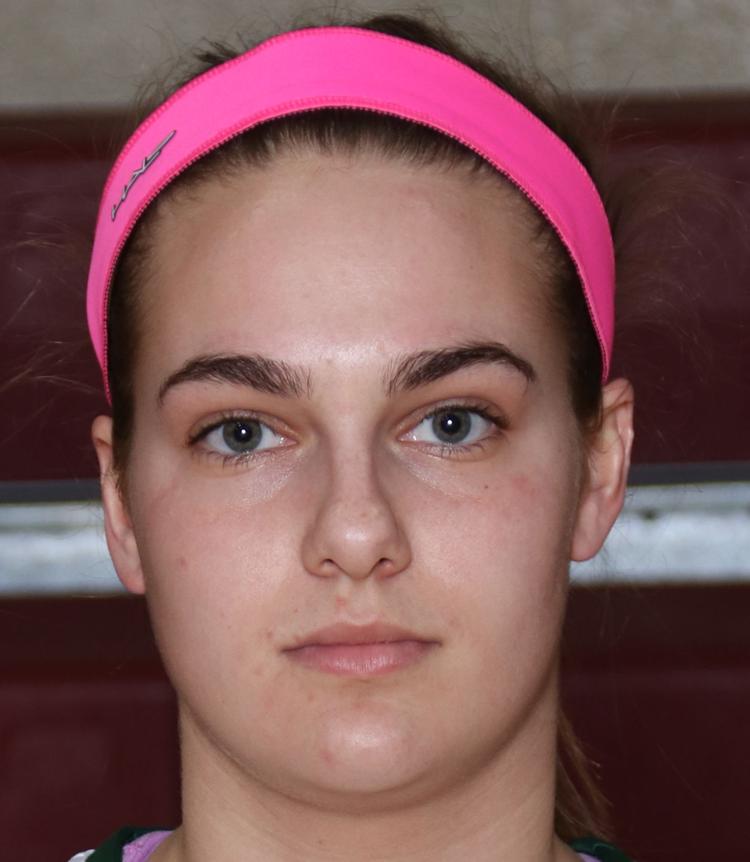 Moving from defense to midfield, Arnold captained MICDS to an amazing midseason turnaround. The Rams recovered from a 1-8 start to win nine consecutive games, as she scored 19 goals and dished out nine assists during that stretch. An All-State selection, Arnold's steady leadership and increased offensive production helped MICDS earn a berth in the MSLA state semifinals.
ATT • Sophia Scheller, sophomore, Lafayette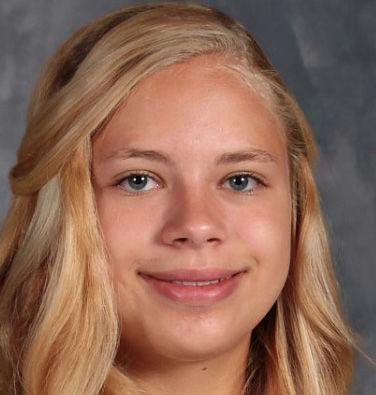 Bursting onto the scene in 2019, Scheller credited a new mental approach for her excellent sophomore season, finishing fifth in the area in goals (79), second in assists (39) and third in total points (118). An All-State selection, Scheller helped Lafayette to a 21-1 season record and a third-place finish in the MSLA state tournament.
ATT • Ellie Marshall, sophomore, Villa Duchesne
Transferring to Villa midway through her freshman year, Marshall became fully acclimated this season, scoring 10 or more goals four different times, highlighted by a 14-goal outburst against Nerinx Hall. An All-State selection, Marshall led the metro area in both goals per game (6.2) and points per game (8.2).
ATT • Lauren Koesterer, senior, Cor Jesu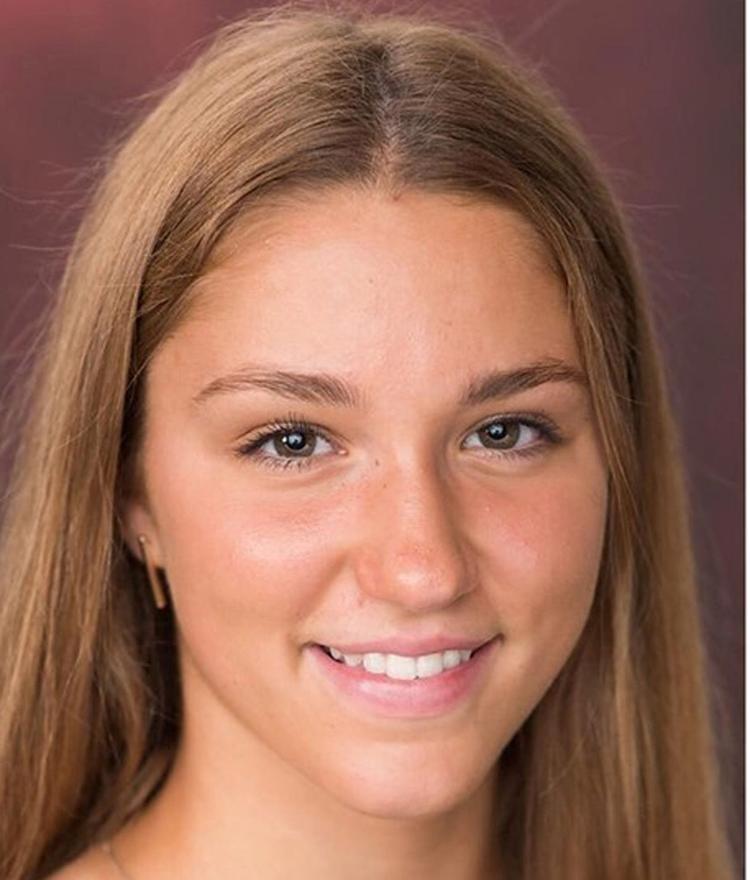 Named an All-State performer, Koesterer led Cor Jesu in goals (49), points (60) and draw controls (44), helping the Chargers to an 11-3 record. A focal point of opposing defenses, she maintained incredible consistency, recording at least three goals in Cor Jesu's first 12 contests.
ATT • Dani Mabry, senior, Westminster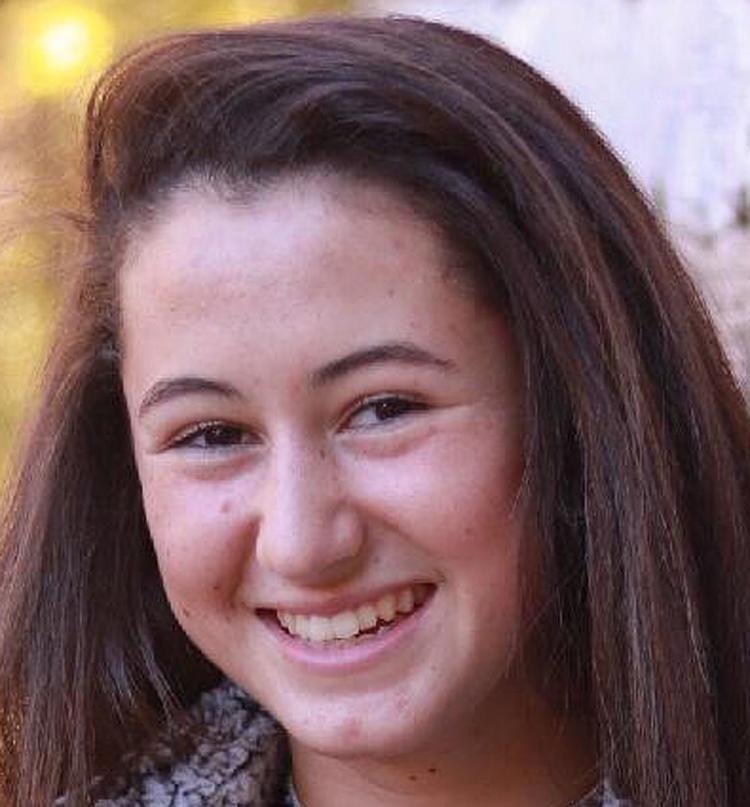 Forced to sit out the first five games with a wrist injury, Mabry returned to lead the Wildcats to the Incarnate Word Tournament championship with 11 goals in three games. Mabry, an All-State performer who will play lacrosse at Rockhurst University next season, led Westminster in goals (47) and points (63).
DEF • Cameron Crews, senior, Summit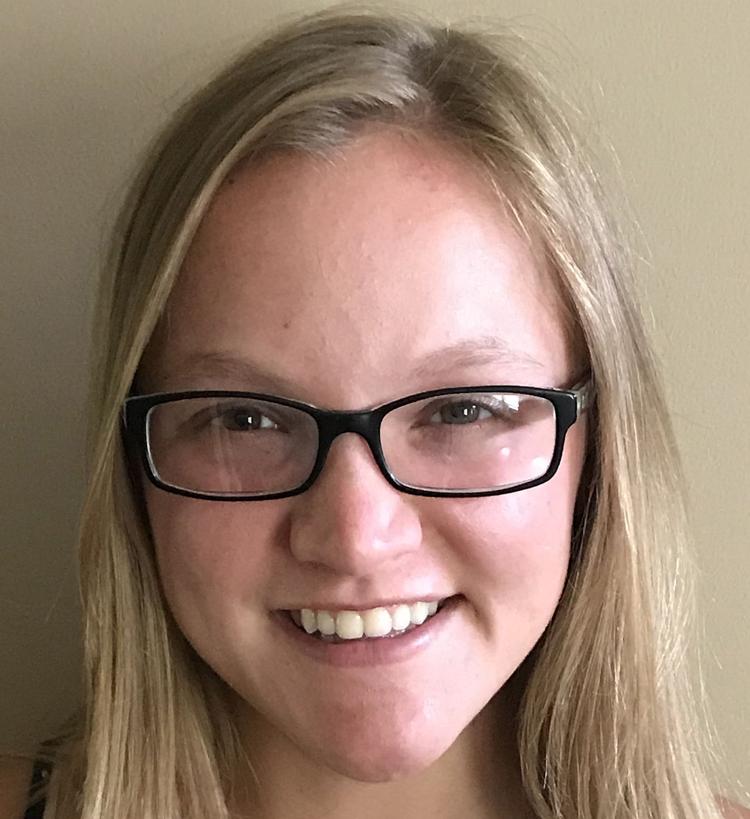 The first defender in the state of Missouri to be named a first-team All-American, Crews anchored a Summit defense that allowed six or fewer goals in 13 of 19 games. She recorded assists in both the semifinal and championship games, leading the Falcons to their first MSLA state title in school history.
GK • Alexis Williams, senior, Whitfield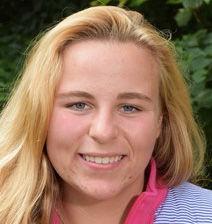 Recording at least 12 saves 11 times, Williams finished second in the area in total saves (185) and fifth in save percentage (.583). The only goalie selected to the All-State team, Williams will be between the pipes for Hendrix College in both field hockey and lacrosse next season.
ALL-METRO SECOND TEAM
MID • Emily Lamartina, freshman, Visitation
The metro area leader with 7.7 draw controls per game, Lamartina continued to improve in all areas throughout her first season, scoring 22 goals over her last four contests to reach the 50-goal plateau. She recorded seven goals, 11 ground balls and 15 draw controls in a game against Incarnate Word.
MID • Maddie Dalonzo, junior, O'Fallon
An excellent two-way player, Dalonzo led the Panthers in points, ground balls, draw controls and caused turnovers, helping O'Fallon to a 14-2 record and a berth in the Washington, Ill. sectional championship game. Her 54 goals included two six-goal performances against Kirkwood and St. Joseph's, and a seven-goal outburst against Nerinx Hall.
MID • Danielle Robinson, senior, Francis Howell
A draw control machine, Robinson ranked eighth in goals (73) and points (87), and led the area in total draw controls (115). Her 12 goals, 12 ground balls and 13 draw controls in the first two rounds of the MSLA state tournament helped the Vikings secure their first berth in the round of 16. She will play at Quincy University next spring.
MID • Caroline Carr, junior, MICDS
Stepping into a midfield role after the loss of Harvard-bound Olivia Proctor to injury, Carr led the Rams in goals and assists while often garnering the focus of the opponent's best defenders. An All-State selection, Carr followed up a 46-goal season as a sophomore with a 55-goal season this year.
ATT • Sydney Tiemann, senior, Eureka
Shattering team records for draw controls, assists and caused turnovers, Tiemann was one of the most efficient two-way players in the area, earning All-State recognition. Her 47-goal campaign included performances against Summit and Francis Howell, when she totaled 11 goals on 11 shot attempts.
ATT • Riley King, sophomore, John Burroughs
Leading the Bombers in assists, points and shot attempts, King put up 72 goals, good for ninth in the area. The All-State performer compiled seven points in a game nine times, including an 11-point display against Parkway West, as John Burroughs played a thrilling schedule, competing in 10 games decided by one or two goals.
DEF • Emily Lofgren, junior, Parkway West
An outstanding defender, Lofgren led the Longhorns with 69 ground balls, 26 caused turnovers and 13 interceptions. Her offensive efficiency was equally impressive, scoring 20 goals on just 28 shot attempts as she earned All-State recognition.
DEF • Alex McWhirter, senior, St. Joseph's
A three-year varsity starter, McWhirter captained an Angels' defensive corps that surrendered nine goals or fewer in 12 of its last 14 games. An All-State player, McWhirter scored 16 goals, as St. Joseph's marched to a state runner-up finish. She will be continuing her lacrosse career at DePauw University.
DEF • Caroline Martin, senior, Cor Jesu
Winner of the prestigious Jackie Pitts Award for outstanding work on the field, in school and in the community, Martin led the Chargers in caused turnovers and ground balls. The All-State defender captained a unit that allowed only 29 goals through its first seven games, en route to an 11-3 overall record and a state quarterfinal appearance.
GK • Kelly McClure, senior, Webster Groves
With an average of 14 saves per game and an area-best .635 save percentage, McClure was a stone wall between the pipes, recording double-digit saves in 11 of 13 games, including two contests where she stopped a whopping 24 shots. She will be guarding the goal at Quincy University next season.
GK • Jasmine Schumer, senior, Francis Howell Central
Leading the area with a 4.97 goals against average, Schumer was spectacular in net, surrendering two goals or fewer six times and recording a pair of shutouts. She ranked third in the metro area with a .603 save percentage, one of only three goalies to stop 60 percent of the shots she faced.
STLHighSchoolSports.com is the most comprehensive source of stats, scores and stories from any and all area high schools.