Jess Larson and Grace Bindbeutel have been nearly inseparable from the time they first started playing soccer.
The St. Dominic freshmen have known each other since they were in grade school at Immaculate Conception School of Dardenne Prairie and have stayed close ever since — on and off the soccer pitch.
"We're always hanging out, we're always together," Larson said. "We've gone to school together since preschool. Our parents have known each other for a while so we've always been really close. It's really nice because we share a lot of the same passions in a lot of different areas of our lives. We both know we have someone we can talk to about anything."
That cohesion has formed a lasting bond, and it's not just about soccer.
Their similar passions include a love of math and science classes, such as biology, to animated television shows, movies and pop and country songs.
"It's real cool, because even though I'm close to my parents, I can't talk to them about some things because they aren't going through the exact same thing I am and Grace is," Larson said. "It's great just to have someone to talk to and we can share our thoughts about everything."
On the pitch, that bond helped propel St. Dominic (26-3-1) to the Class 3 state championship. It was the program's fifth state title but first since 2013.
Bindbeutel and Larson, the Post-Dispatch All-Metro girls soccer co-players of the year, found comfort in one another all season, knowing where the other was going to be on the field just about all of the time.
Bindbeutel led the Crusaders with 29 goals and 15 assists while Larson was right on her heels with 28 goals and 15 assists. Bindbeutel broke the school record for goals in a season and Larson tied the previous record of 28, set by Mackenzie Rief in 2014.
"I think it was real cool that we were able to accomplish this much as freshmen," Bindbeutel said. "I know we have three years left ahead of us and that we can do so much more together. It's so special to (succeed) because it shows we both worked so hard this season."
Larson edged Bindbeutel with 12 game-winning goals while her closest friend had five. Even though the duo accounted for 17 of St. Dominic's 26 most important tallies, Bindbeutel said a cohesive team effort helped the Crusaders raise the trophy.
"If we didn't have each person on this team playing to their full potential and doing their part to help the team, we wouldn't be where we are," Bindbeutel said. "Jess and I certainly wouldn't (have amassed the statistical success) and the team wouldn't have won as many games as it did or achieved what it did."
As two of the younger players on the roster, Larson and Bindbeutel said they felt welcomed by St. Dominic's veteran players, who helped them find their way quickly.
"The girls were great, they let us know what the high school season was going to be like before we ever played a game because I had no clue," Larson said. "We'd get texts and messages before our first game from the older girls telling us what and who to look out for and it was so great. They made us feel right at home. They made us feel like a part of the team."
They were also a welcomed addition for St. Dominic coach Greg Koeller.
"When you boil it down to its core, it's all about scoring goals," Koeller said. "Any coach likes a goal-laden scoring partnership and Jess and Grace are a pleasure to have on our side. Based off a longtime off-field friendship, these two have built an on-field partnership few can match. They've already created their folklore at St. Dominic. As long as they can remain healthy, they will continue to be prolific."
For Larson, the idea of being prolific isn't something she's too worried about right now.
She's focused on growing her game one step at a time with Bindbeutel by her side.
"It's almost relaxing and there is this sense of calm when we're on the field together because I know that she'll be where I need her to be. It's great knowing there will be three more years of that. We know that if we continue to work hard, there is so much we can accomplish."
ALL-METRO FIRST TEAM
Goalkeeper of the Year • Rylee Iorio, senior, Columbia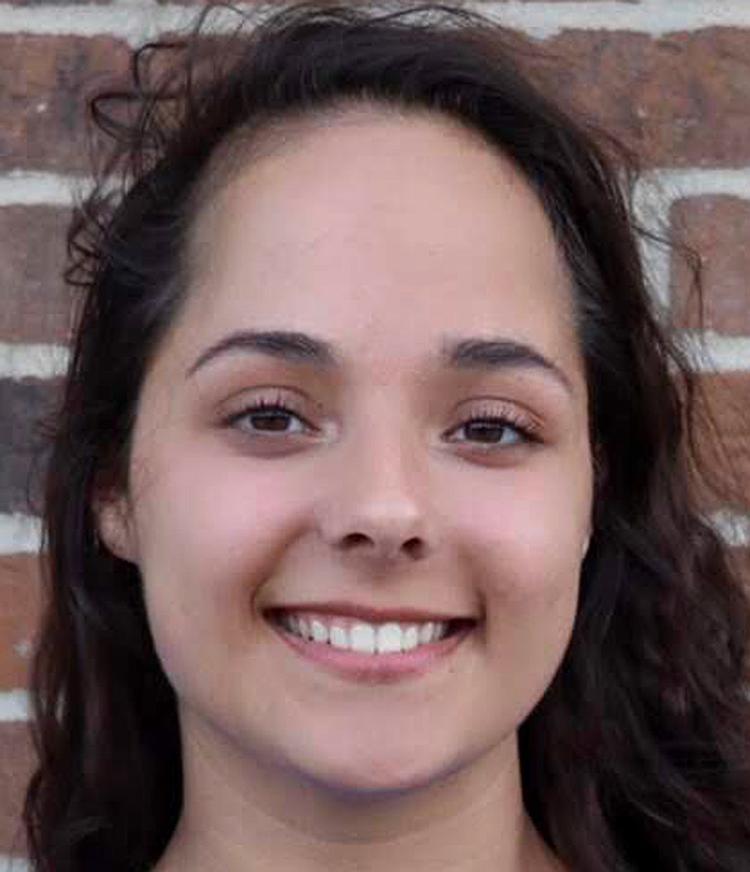 Posted a record of 27-2-1, which included 20 shutouts, to help the Eagles soar to the Class 1A state championship. Iorio did not allow a goal during the postseason and didn't give one up after April 15 for a .31 goals against average.
GK • Katie Nash, sophomore, Summit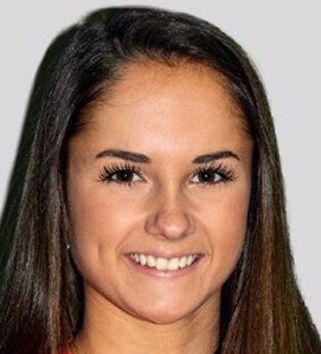 Nash made 81 saves and posted 14 shutouts in helping the Falcons take second place in Class 3. She only gave up 12 goals for a .57 goals allowed average and .87 save percentage.
DEF • Sydney Beach, Senior, Triad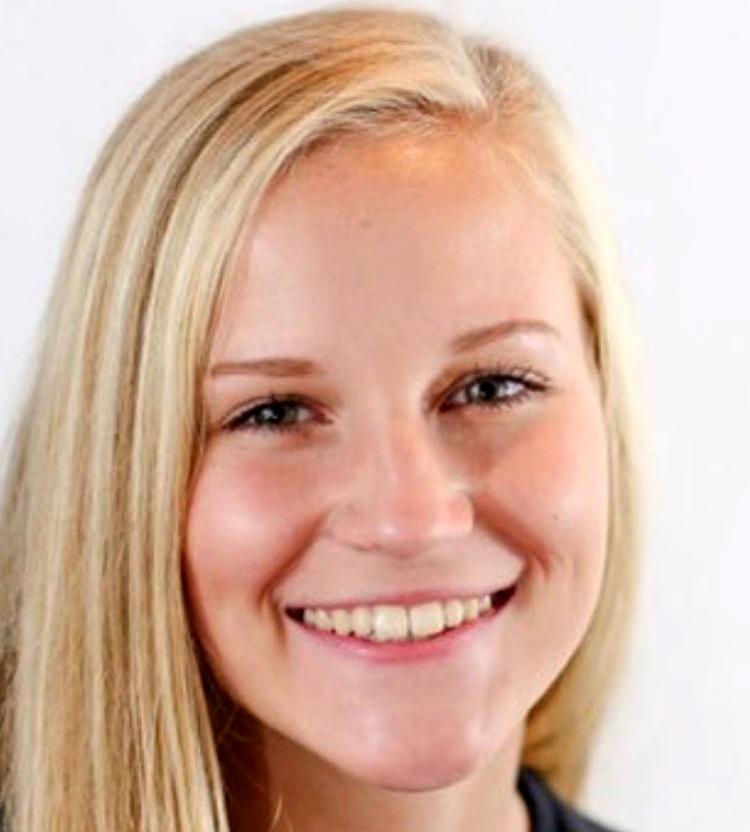 A St. Louis University commit, Beach was the backbone of a tough Triad defense that only  allowed 17 goals all season. Beach even chipped in on offense, adding two goals and two assists for the Knights, who were third in Class 2A.
DEF • Emma Christanell, senior, Nerinx Hall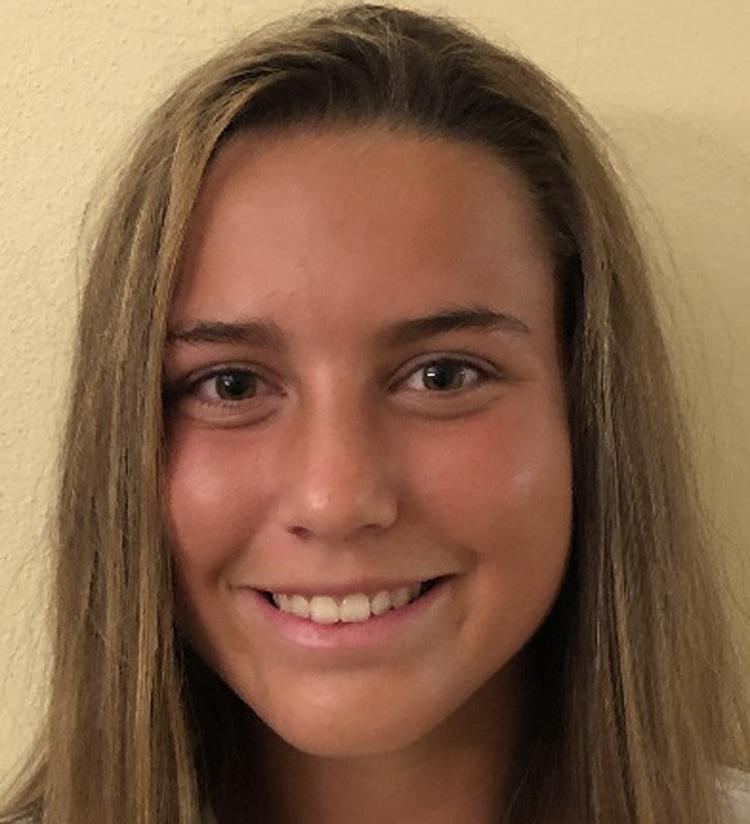 A SLU signee, Christanell was a mainstay in the back for the Class 4 runner-up Markers. The senior helped a Nerinx Hall squad that only allowed .96 goals per game and added three goals and an assist.
DEF • Emma Mueller, sophomore, St. Joseph's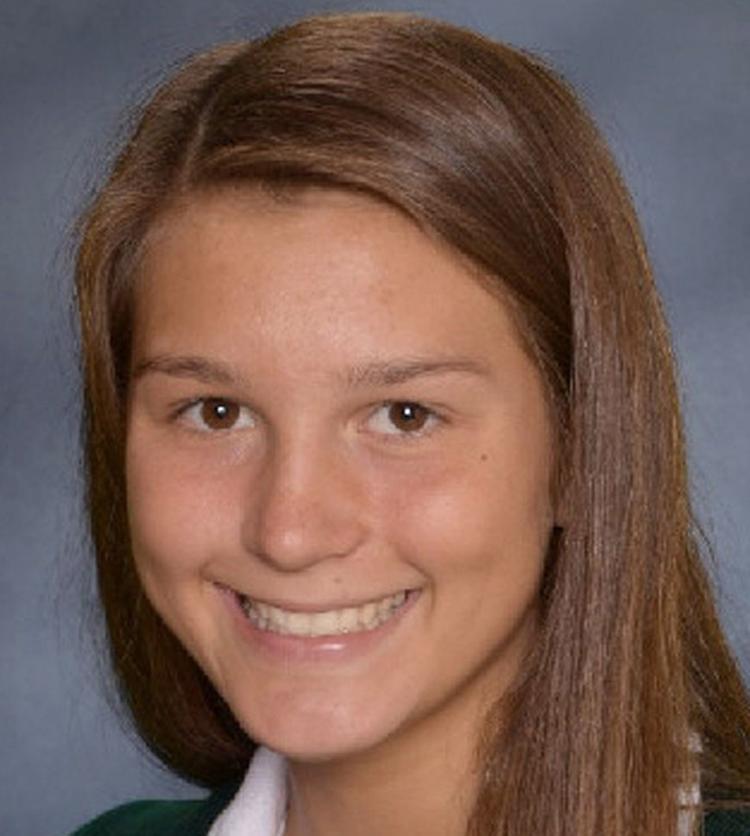 A steady force on the back line, Mueller helped the Angels hold their opponents to .33 goals a game. The sophomore also aided the offense by adding an assist for St. Joseph's, which only allowed seven goals all year.
MID • Haley Glover, junior, Columbia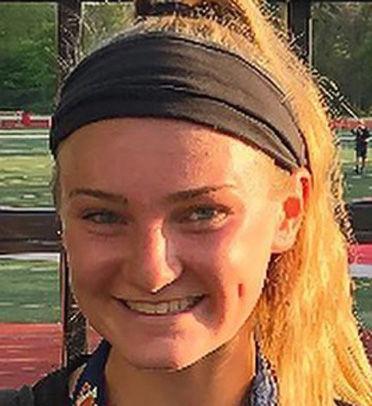 On a team full of offensive talent, Glover led the way with 26 goals and 13 assists. The junior had five game-winning goals this season and added tallies in the state semifinal and Class 1A championship. 
MID • Lyndsey Heckel, junior, Nerinx Hall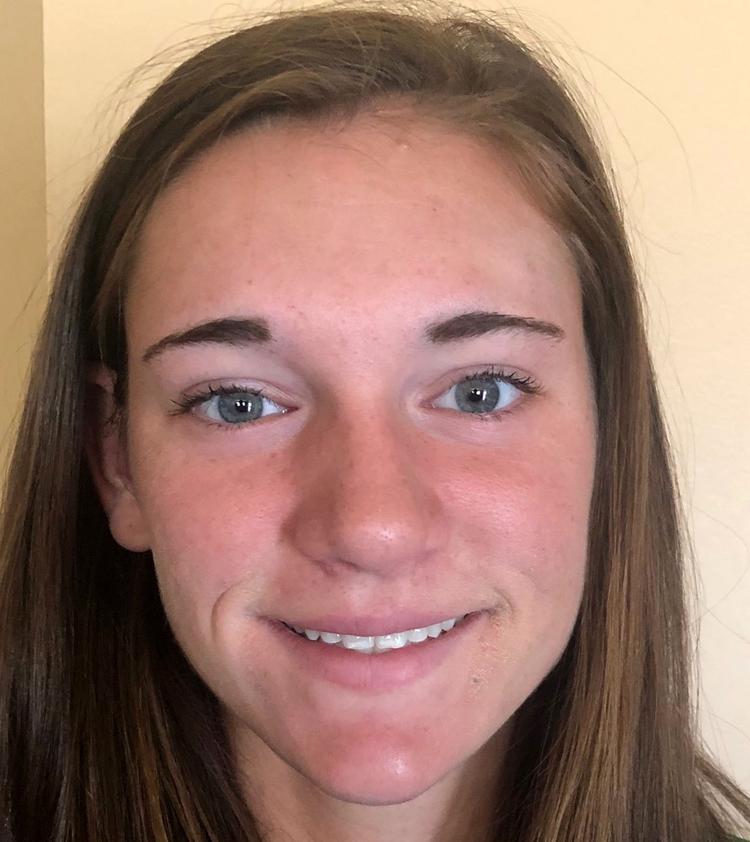 Heckel proved to be as versatile as she was dangerous in helping the Markers to second place in Class 4 this season. Her 17 goals and 17 assists were both team highs. She added four game-winning goals for Nerinx Hall, including one during its postseason run.
MID • Anna Walsh, senior, Summit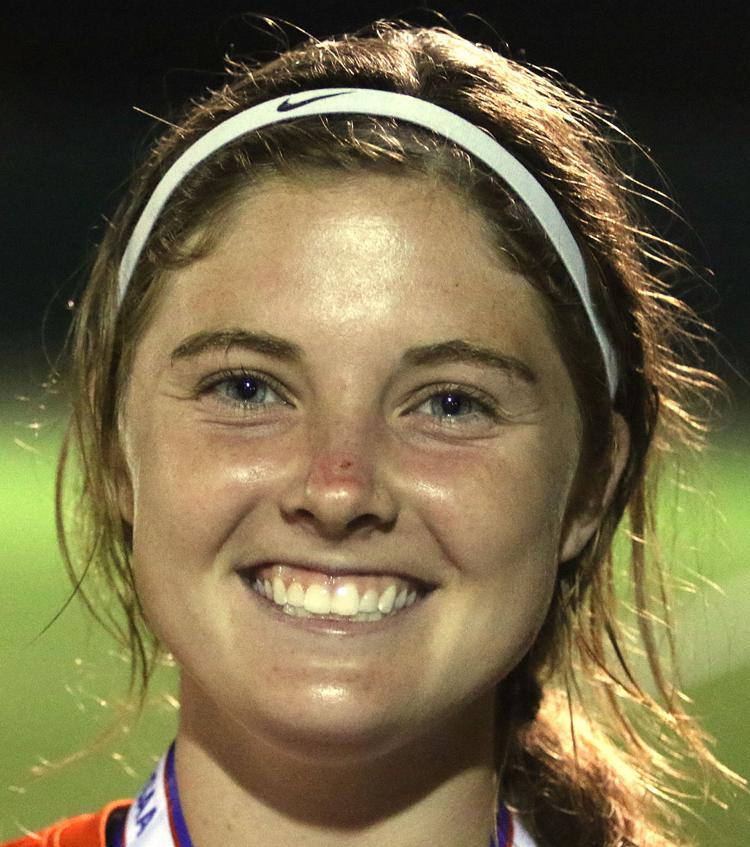 Walsh, who has signed to play at St. Louis University, was an integral part of the Falcons' run to second place in Class 3 this season. Walsh scored nine goals, which included four game-winning goals, to go along with 15 assists.
F • Grace Bindbeutel, freshman, St. Dominic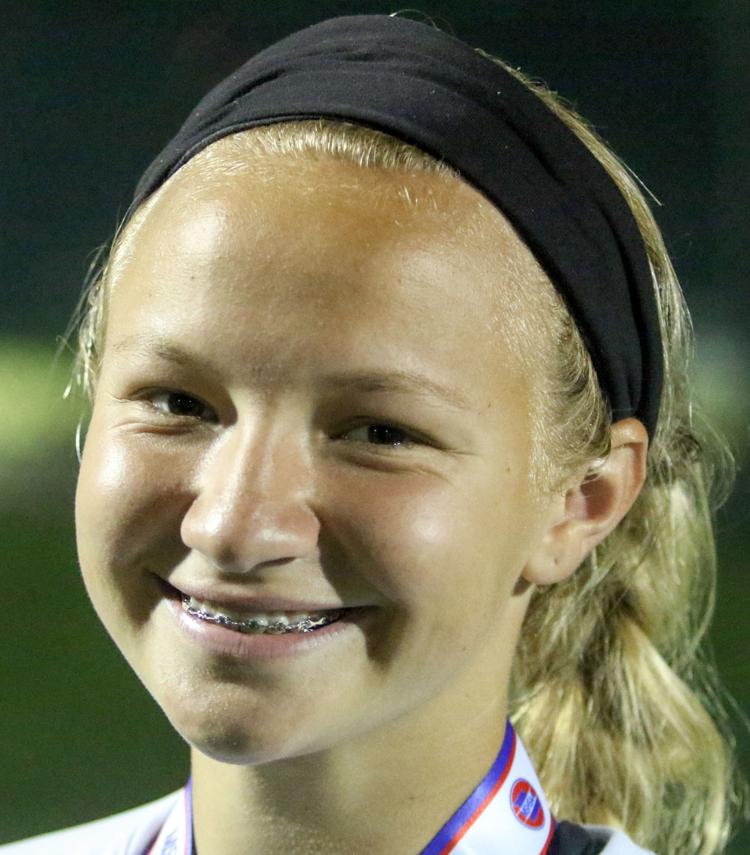 Bindbeutel led the Crusaders in scoring with 29 goals this season as St. Dominic won the Class 3 state championship. The co-player of the year added five game-winners and 15 assists in her first high school season.  
F • Emily Gaebe, sophomore, Union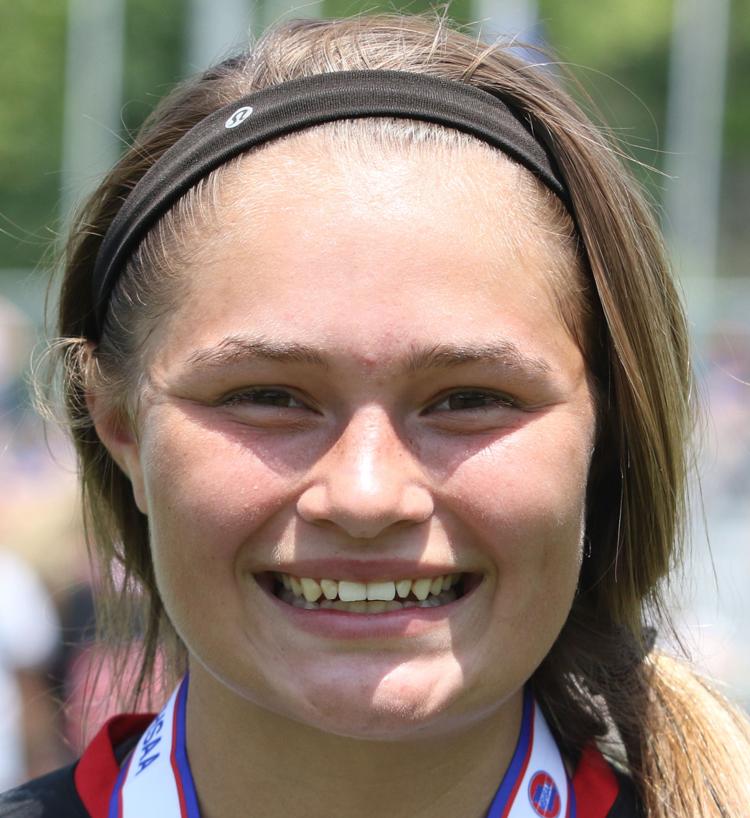 The area scoring champion for the second successive season, Gaebe scored 51 goals and tallied 18 assists to help the Wildcats take fourth place in state for the second year in a row.
F • Jess Larson, freshman, St. Dominic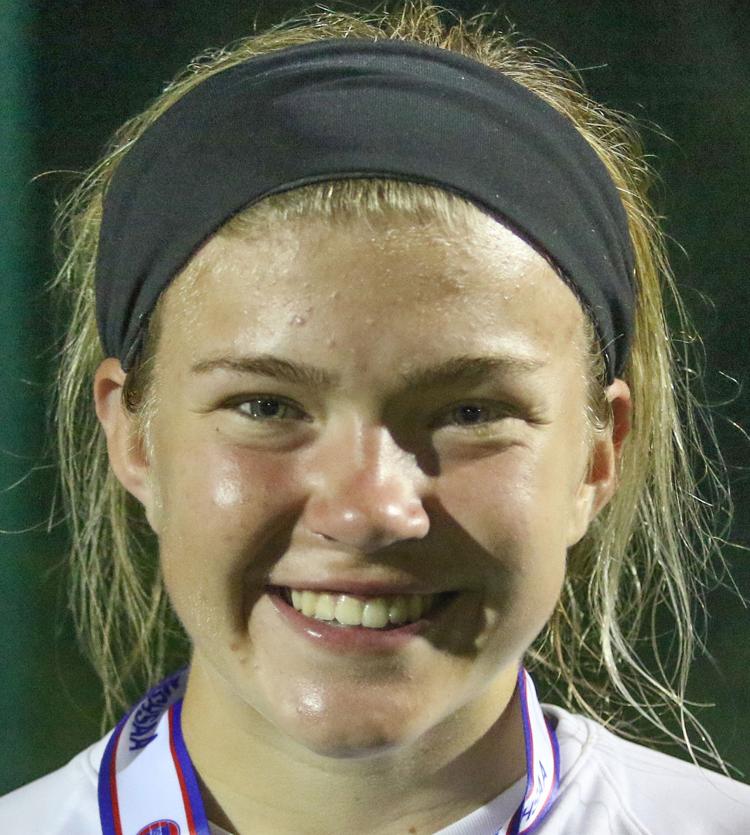 When it came to big-time goals for the Class 3 state champions, Larson, the Post-Dispatch co-player of the year led the way. She scored 28 goals, including 12 game-winners, and scored in three of the Crusader's six postseason games. 
F • Olivia Llayton, senior, Incarnate Word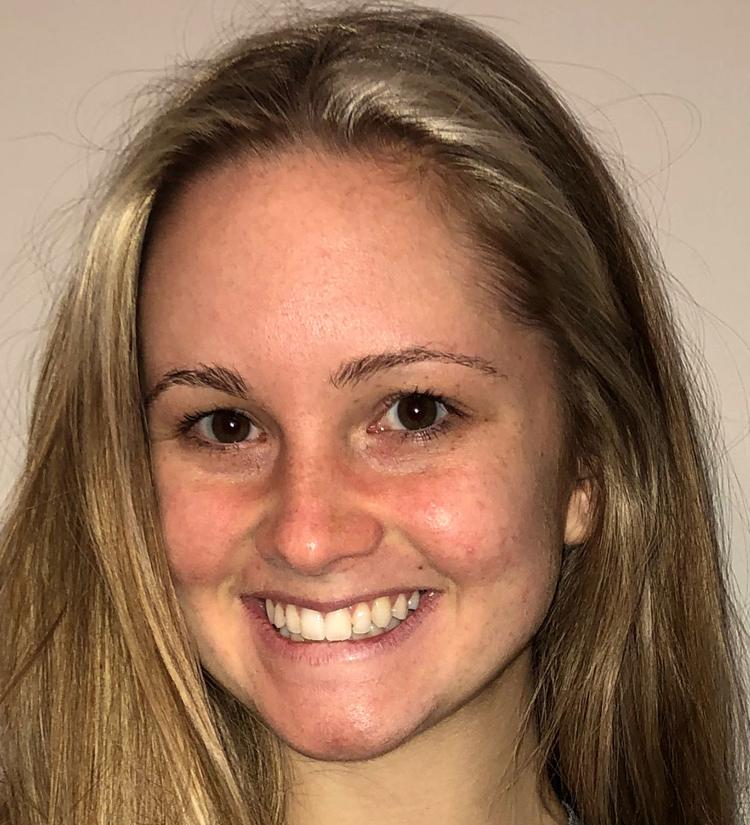 Layton, who will play soccer at Colorado State this fall, led the Red Knights in goals by a wide margin with 27. The senior had seven multi-goal games and led Incarnate with seven game-winners and 10 assists.
F • Lily Schnieders, senior, Summit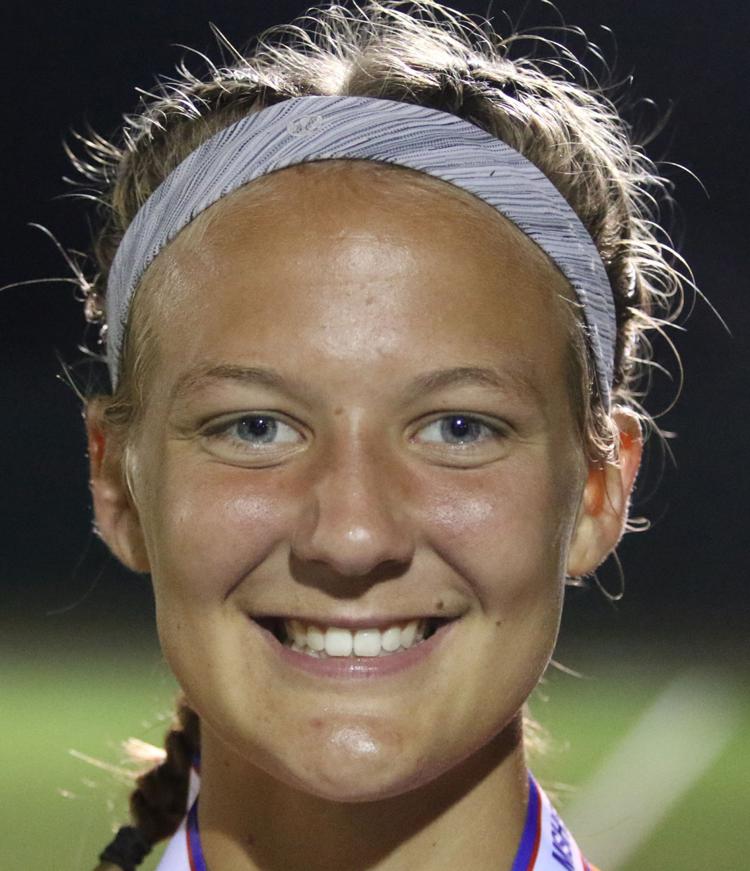 Schnieders proved to be the quintessential finisher for Summit, which marched to second place in Class 3. The senior, who has signed to play at Southern Illinois University Edwardsville, tallied 20 goals — four of which were game-winners — and added six assists.
F • Jaimie Tottleben, senior, Visitation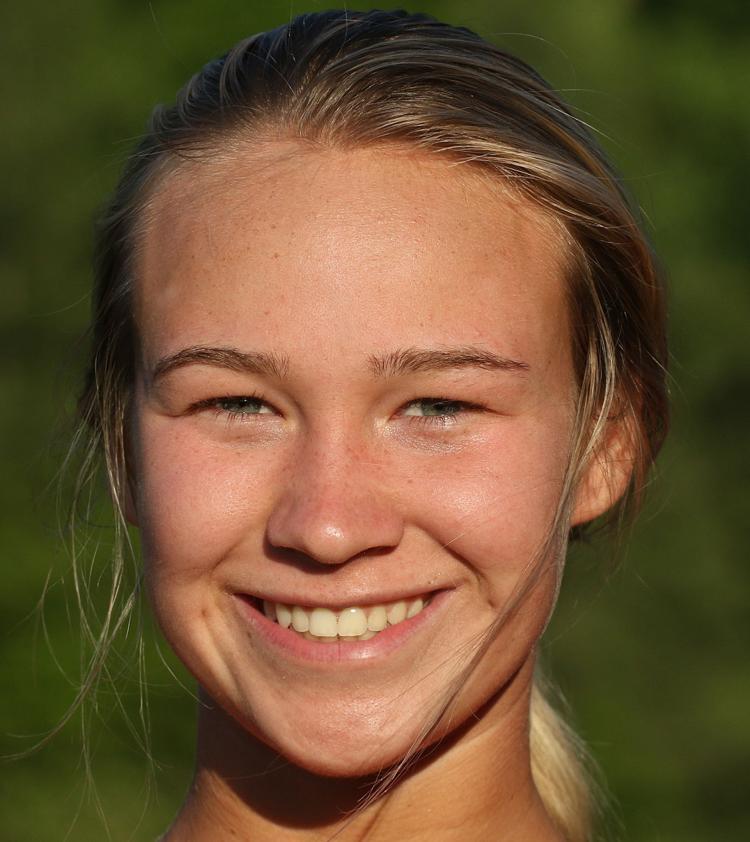 Tottleben, an Indiana University signee, rose to the occasion for the injury-plagued Vivettes, scoring 20 goals, including five game-winners,  and six assists.
ALL-METRO SECOND TEAM
GK • Hanna Olive, junior, Union
A first-year net minder, Olive stepped up and played every minute for the Wildcats this season. The junior amassed a 26-3-1 record with 21 shutouts and 157 saves in helping Union take fourth place in Class 3.
DEF • Kaleigh Kastberg, senior, Parkway West
Kastberg was a key cog in a West defense that surrendered jusr .63 goals per game and shut out the opposition nine times. Kastberg, who is headed to Lindenwood, also scored three goals and had three assists. 
DEF • Taylor McCarthy, senior, Duchesne
After a slow start to the season, McCarthy helped pull things together on the back line as the Pioneers secured their sixth state title in program history. 
MID • Fae Harrell, senior, Columbia
A key part of the Eagles' offensive push, Harrell scored 24 goals, four game-winners, and had 13 assists. She scored a trio of goals in the final two games of the season. 
MID • Jenna Mathis, senior, Francis Howell Central
The Oxford Emory signee scored three goals and two assists in the postseason and finished with eight goals and nine assists for the Spartans, who finished fourth in state.
MID • Julia O'Neill, sophomore, Althoff
O'Neil led a the Crusaders with 27 goals, including seven game-winning tallies, while helping the attack with 20 assists. 
MID • Jess Preusser, junior, Nerinx Hall
A key cog in the Markers return to the state tournament, Preusser tallied 12 goals and 12 assists, including the game-winner in a quarterfinal victory over Lindberg. 
MID • Maddy Stewart, senior, St. Dominic
A valuable asset on the Crusaders' Class 3 state title squad, Stewart was deadly on corner kicks this season, setting up 17 goals. The senior added four goals of her own. 
F • Rylee Howard, freshman, Lafayette
The freshman finished with 30 goals to help the Lancers reach the 15-win mark, their best win total in a single season since they won 19 in 2011. 
F • Lexi Lanzafame, senior, Notre Dame
The senior scored 32 goals and added four assists for Notre Dame. 
F • Aubrey Mister, sophomore, O'Fallon
Mister nearly tripling the goal-scoring output from her freshman season with 17 goals to lead the Panthers' attack. She also had three assists this season.
ALL-METRO THIRD TEAM
GK • Erika Anstine, senior, Parkway West
Anistine finished with a 16-2 record, eight shutouts and a .57 goals against average. 
DEF • Hailee Fritsche, junior, Visitation
Fritsche scored a goal and assisted one as part of a defense that only allowed .96 goals per game.
DEF • Mariah Johnson, senior, Francis Howell Central
In addition to anchoring a unit that only surrendered 1.2 goals per game, Johnson scored two goals and added an assist. 
DEF • Paige Kinzinger, junior, Waterloo
Kinzinger scored eight goals, had nine assists and was part of a defense that help opponents to .74 goals per game. 
MID • Kaeli Benedict, sophomore, Pattonville
Seven of Benedict's 18 goals were game-winners. The sophomore also had nine assists. 
MID • Hailey Cloud, junior, Union
Cloud scored 20 goals this season and added 16 assists. She had three game-winners. 
MID • Alli Frederking, senior, Incarnate Word
Frederking scored four goals, had one game-winning tally and added nine assists. 
MID • Kaitlyn Nichols, sophomore, Fort Zumwalt West
Nichols found the back of the net 17 times, including seven to lift the Jaguars to wins, while chipping in seven assists. 
MID • Kat van Booven, junior, Timberland
Van Booven led the Wolves with 19 goals this season. 
F • Chloe Netzel, sophomore, Liberty
Netzel scored 34 goals — eight game-winners — and added seven assists. 
F • Faith Rackers, junior, Mater Dei
Rackers had 32 goals and 14 assists.