CREVE COEUR — Alicia Burnett left a trail of bruised egos across the end zone.
As a 7-year-old, Burnett was at a youth football game with her father, Dell, who was a coach. He was standing near the field when two boys got to talking to each other about who was faster. Dell chuckled to himself as they talked and eventually decided to weigh in.
"My daughter is fast," he told them.
Burnett had never run on a track team, never been to a practice. Dell figured she'd give them a good test.
He lined up one of the boys with her on the sideline of the end zone. First one to the other sideline wins.
Burnett won that race. Then that boy got his friend to race her. She won that one, too.
"Then there was a lot of them coming to me and we were racing," Burnett said. "I beat them all."
Now 17, Burnett recently completed her junior year at Parkway North. Over the last decade she's grown into one of the most overpowering sprinters in Missouri. The 5-foot-3 dynamo is unbeaten in a final of the 100-, 200- or 400-meter dashes as a high school athlete. At the Class 4 state meet May 25 at Washington High, Burnett cemented her place as an all-time standout when she won the 100 in an all-class state record time of 11.58 seconds to break the old mark of 11.64 set by Grandview-KC's Anglerne Annelus in 2015.
Burnett won the 200 in 24.38 seconds and was crucial to the Vikings as they won state titles in the 800 and 1,600 relays. Because of Burnett's contributions, Parkway North scored enough points to claim the Class 4 state championship, the first in school history.
It's why Burnett is the Post-Dispatch All-Metro girls track and field athlete of the year.
As good as Burnett was at the state meet this year, she was even better at the sectional. It was during that meet, with no preliminary races, she showed a glimmer of what's possible. She won the 100 that afternoon in 11.58 seconds, which would be the fastest time in the event in the state this spring. She matched it at the state mee,t which is where official state records must be set. However, it's the fourth-best 100 on Burnett's resume.
She went an eye-popping 11.47 in the event at the sectional meet as a freshman at Fort Zumwalt South. In the district meet that season she went 11.51 and at state, where she swept the Class 4 100, 200 and 400 championships, she won in a wind-aided 11.55.
This season Burnett rolled to victory at the sectional in a personal-best time of 23.46 seconds. It's the fastest 200 in the state this season and the second-fastest time on record by a Missouri high school athlete according to MileSplit.
The only person to run faster was Annelus whose best time was 23.3 at the United States Track and Field National Junior Outdoor Championships in 2015. Annelus now competes for USC and was the 2018 NCAA champion in the 200.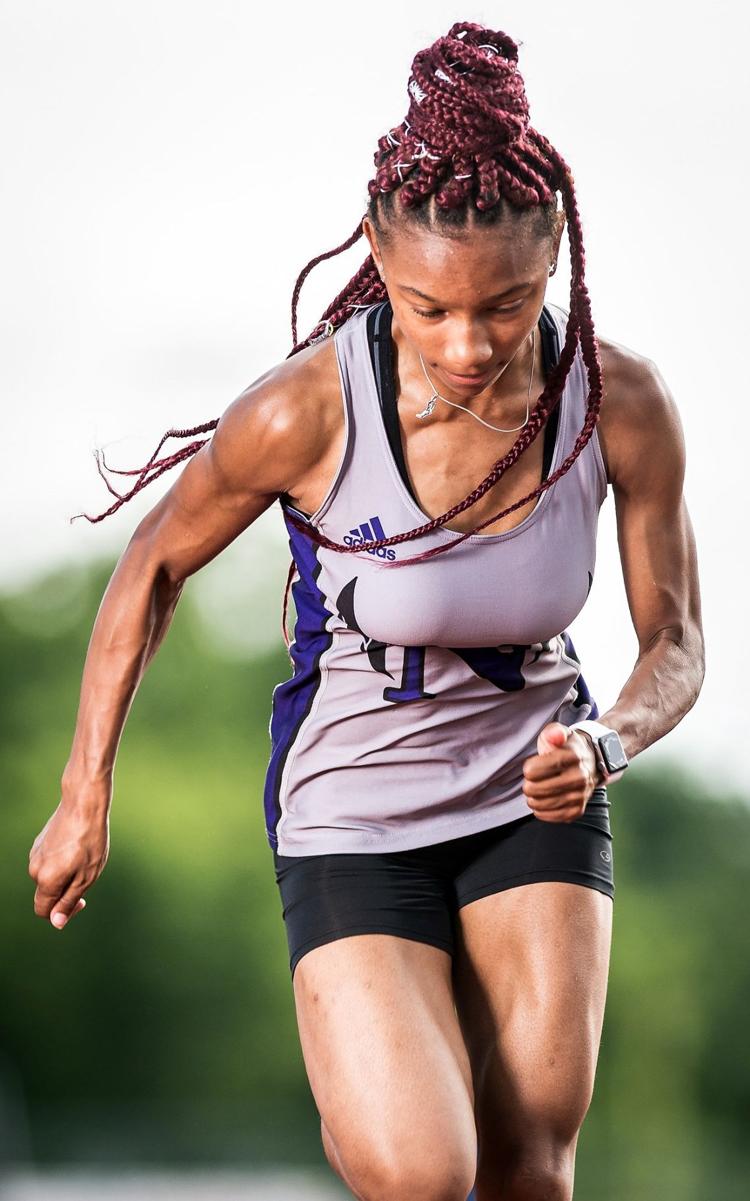 Burnett believe she can go lower. As a freshman she entered the spring high school season after an intense fall and winter of training. She had dabbled in basketball as a youth but is a track athlete year round. 
This spring season began and Burnett didn't feel her offseason work was quite where she wanted it.
"Freshman year was different. I was doing all the stuff," Burnett said. "Running indoor, running at meets. Extra practices and stuff like that. Junior year I only went to indoor practice so I wasn't in the best of shape."
In spite of that, Burnett opened her own eyes to what is possible as she became stronger during the spring.
"The times I ran this season, if I actually had extra training it was shocking to me what times I can run," she said.
Burnett is hungry to find out. That hunger, Dell said, is something he wanted to see after his daughter's freshman year. Burnett transferred to Parkway North from Zumwalt South before her sophomore year and was ruled ineligible to compete by the Missouri State High School Activities Association. The freshman sensation had to sit as a sophomore. Instead of stewing on what was lost, Burnett made the best of it.
"That was a nice little break," Dell said. "We knew she was hungry for it."
Last summer Burnett won the 15-16 age division at the AAU Junior Olympics national championship in the 100 in 11.71 seconds. It was the third consecutive year she won her age group at the Junior Olympics.
When she returned to high school track this spring, it felt different. Burnett is close with her teammates, especially the seniors. For the first time in a long time, maybe ever, Parkway North had a group that could do some special things on the track.
"This year meant a lot," Burnett said. "I was going to try my best and whatever falls through would happen. The senior girls, I've known them since I was little. That pushed me more."
It made Burnett do things she hadn't done in a long time — like run a 400.
Burnett didn't compete in an open 400 this spring. The last time she ran one during the high school season was at the state meet her freshman year. So when it was time to close down this year's state championship meet with the 1,600 relay, Burnett wasn't sure how she'd handle one full lap. She assumed her body wouldn't like it.
"The 400 gives me nerves," Burnett said. "I knew my body would go numb."
Making things tougher was Burnett, running the third of four legs, received the baton in eighth place.
One of Burnett's favorite parts of the sport is hawking people down. She ended her junior season doing just that as she picked off opposing runners on her way around the track.
"That was a first," Burnett said. "I was focused on getting the stick to Reina."
Burnett's split was 55.73 seconds. When she passed the stick to anchor Reina McMillan, the Vikings were in second place. McMillan chased down the leader and won the race.
Burnett never saw it. She was sprawled on the turf trying to feel something other than the fire that engulfed the lower half of her body.
"I was pouring water all over my legs. I had to cool my legs down because they were burning after that 400," Burnett said. "I couldn't even say 'Good job, Reina,' I couldn't even talk."
It was the perfect end to an incredible season, one Burnett has cherished. To be able to help her friends end their careers with something they'll never forget was important to Burnett. She didn't take it lightly. 
"We're all family. The girls I'm really close to they're like my sisters for real," Burnett said. "Most of them are leaving so it was kind of emotional as well. It meant a lot to me and to be a part of it was big."
ALL-METRO FIRST TEAM
Athlete of the Year: Alicia Burnett, junior, Parkway North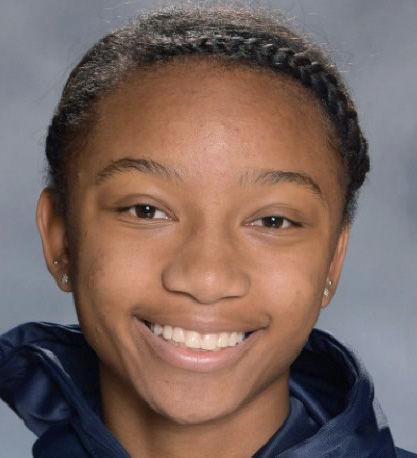 The fastest sprinter in Missouri, Burnett won the Class 4 100- and 200-meter dashes. She set an all-class record in the 100 at the state meet when she finished in 11.58 seconds and won the 200 in 23.83 seconds. Ran on Parkway North's state champion 800 and 1,600 relays, which helped vault the Vikings to the school's first state team championship.
Sprints: Madison Fuller, senior, John Burroughs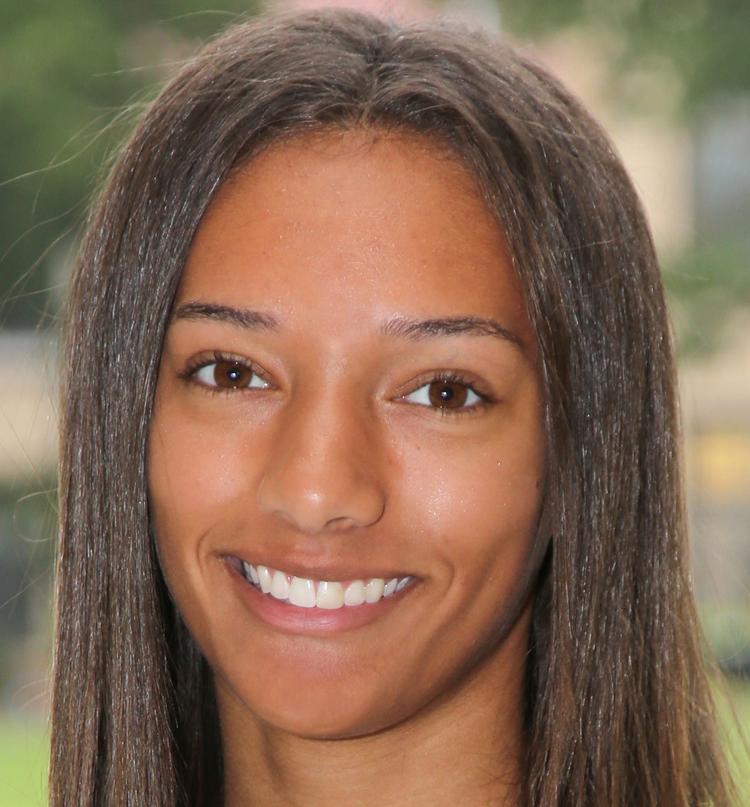 Swept her way to victory in the Class 3 100-, 200- and 400-meter dashes to become the only area sprinter to win three state titles in individual events this season. Her times in the 100 (11.71 seconds), 200 (24.03) and 400 (55.95) rank among the top four in Missouri this spring. Signed with Vanderbilt.
Middle: Courtney Williams, junior, Nerinx Hall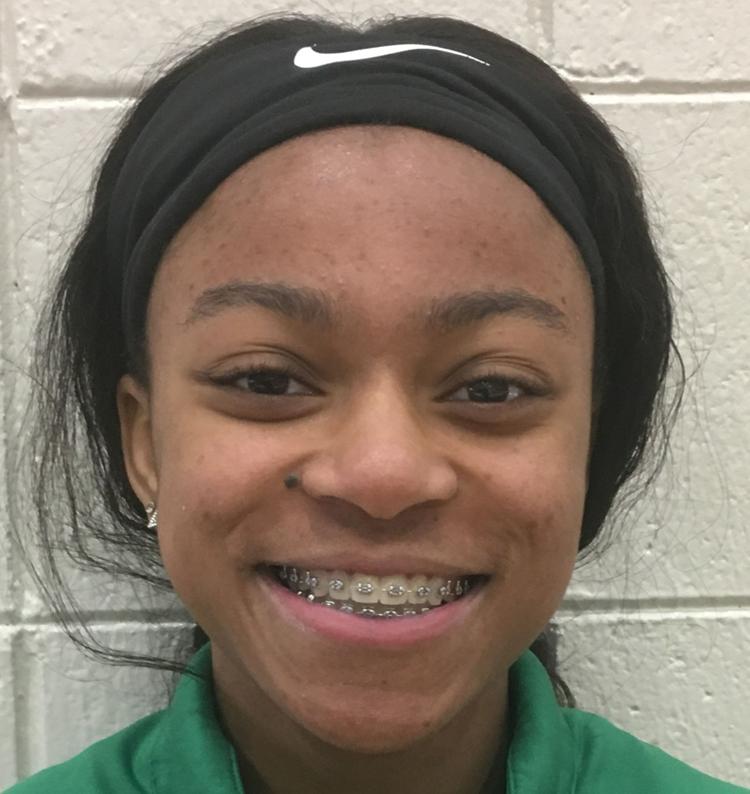 Defended her Class 5 400-meter state championship in a new class record of 54.87 seconds. Earned all-state recognition with runner-up finish in the 100 (12.06) and a third-place finish in the 200 (24.74). Ranked among the top three sprinters in the state in 100 and 200 and had the fastest 400 this spring.
Distance: Lydia Roller, sophomore, Staunton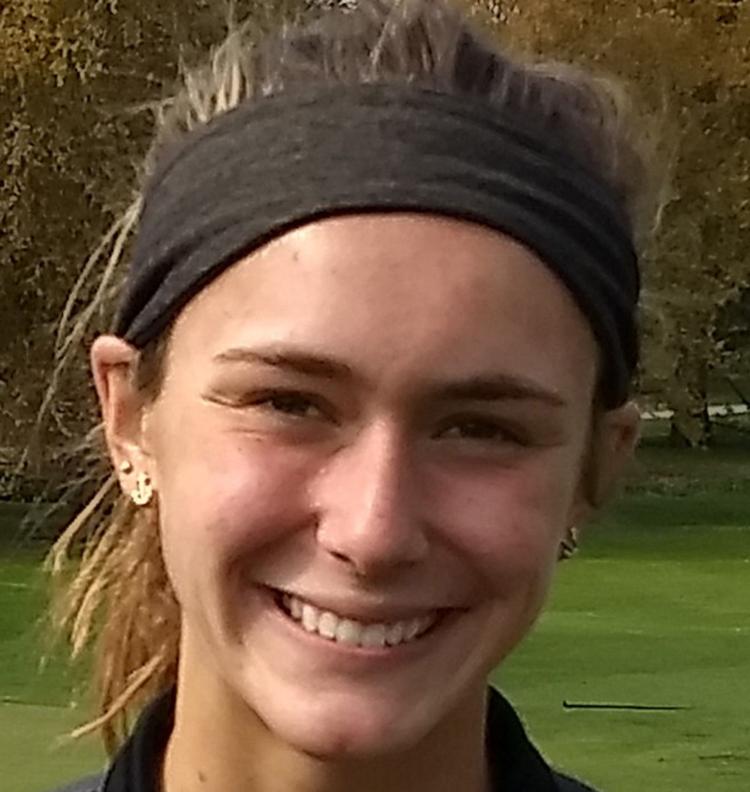 The most complete distance runner in the area finished second in the Illinois Class 2A 1,600 meters (5 minutes, 11 seconds) and was fourth in the 3,200 (11:24). Posted the area's top mile time when she finished in 4:59 at Festival of Miles.
Hurdles: Michelle Owens, junior, McCluer North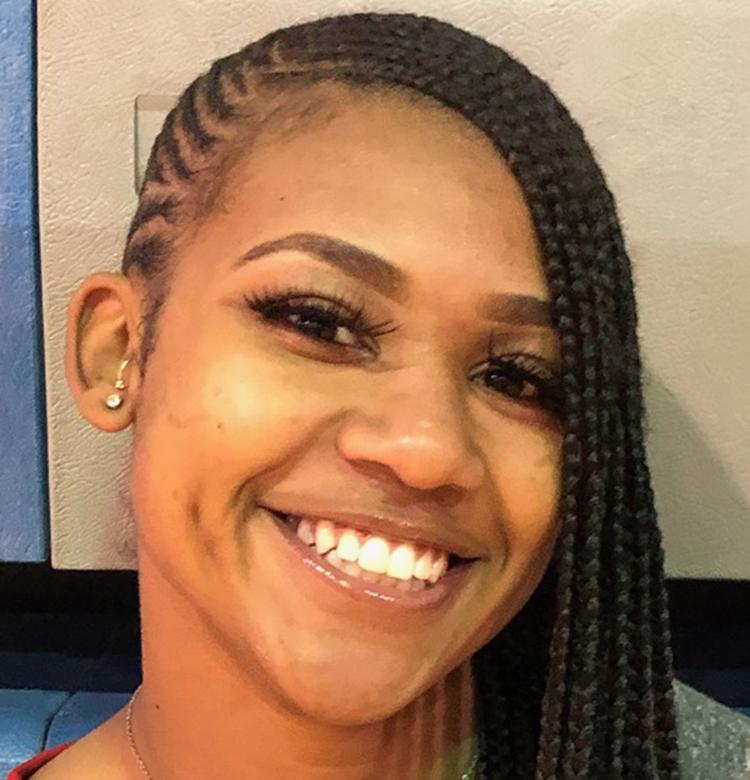 Finished second in the Class 5 100-meter hurdles by finishing in 13.97 seconds, which was faster than the previous class record at the state meet. Had a personal best time of 13.79 at the sectional meet. Ran legs on McCluer North's state champion 400 and 800-meter relay teams.
Vertical jumps: Eliza Maupin, freshman, Webster Groves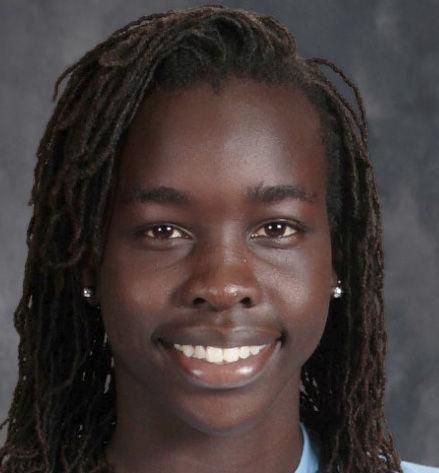 Cleared a personal best and school record of 5 feet, 8 inches, to win the Class 4 high jump in her first full season of organized track. That mark tied for the best outdoor jump of the season in Missouri.
Horizontal jumps: Brooke Jenkins, senior, Pattonville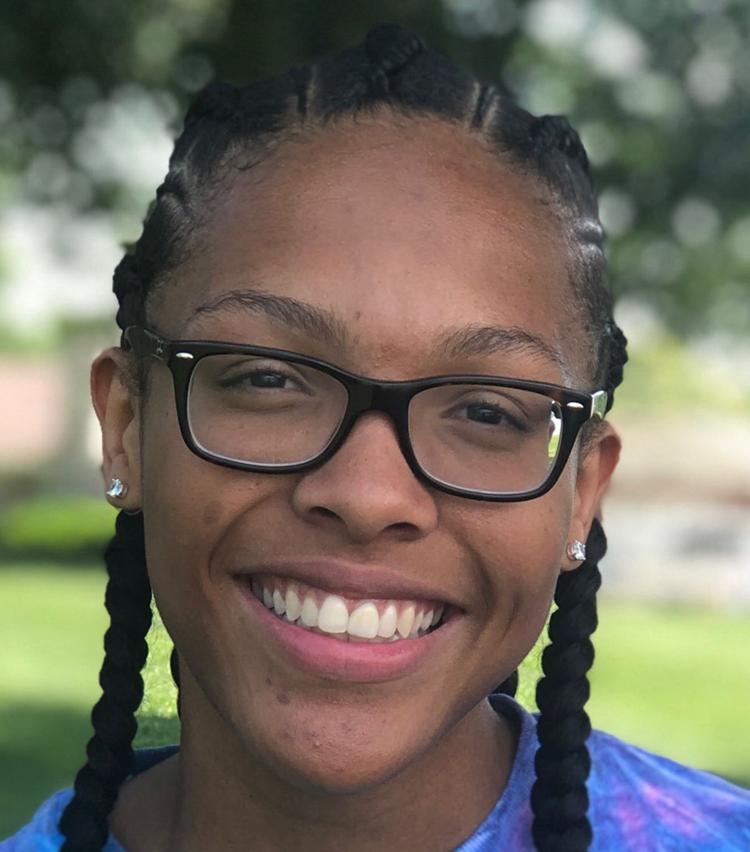 Won the Class 5 long jump state championship with a leap of 18 feet, 3.5 inches. Took second in the triple jump (38-9.25). Ran legs on the Pirates' 800 and 1,600 relays which both finished in second.
Throws: Diamond Richardson, senior, Pattonville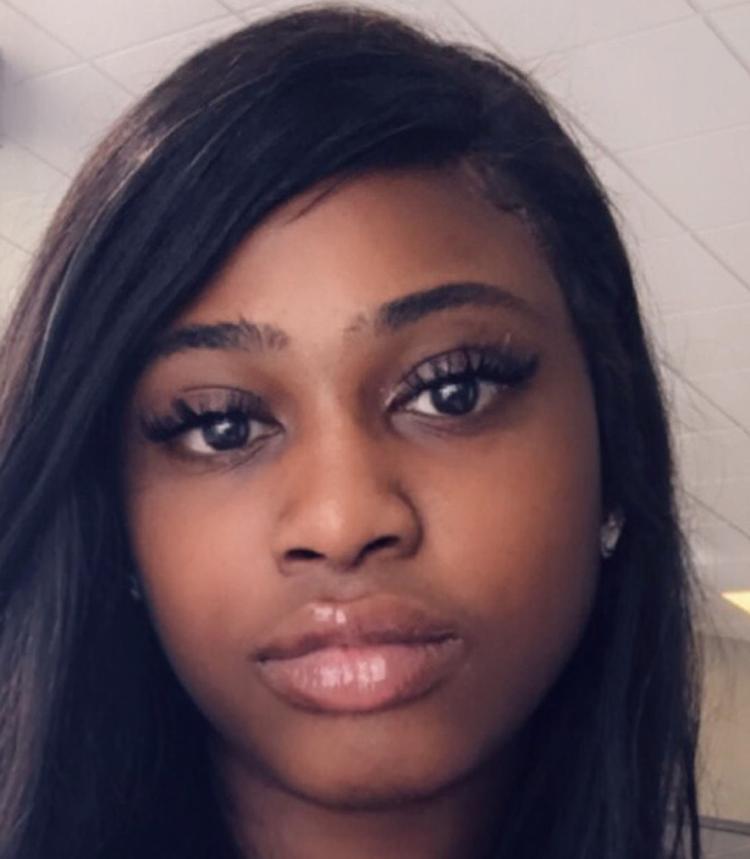 Earned top honors in the Class 5 discus with a throw of 138 feet and 5 inches and was third in the shot put with a put of 44-10.25. Helped Pirates to a second-place finish in Class 4 team standings.
Multiple events: Jariah Turner, senior, East St. Louis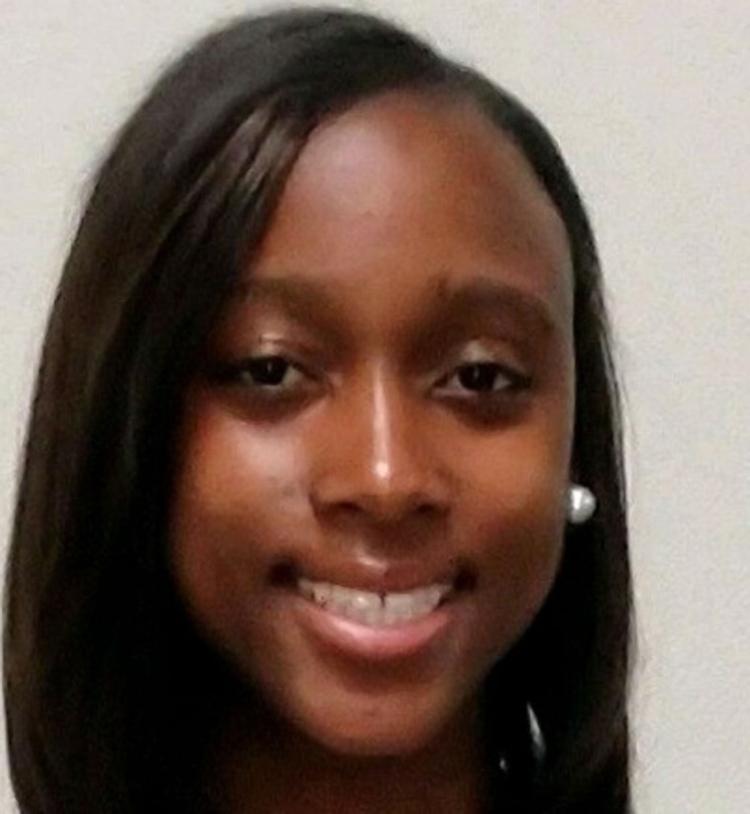 Anchored the Illinois Class 2A state champion 800- and 1,600-meter relays and finished seventh in the 400 (1 minute, 0.37 seconds) as East St. Louis won its third team state championship.
ALL-METRO SECOND TEAM
Sprints: Danielle Frank, senior, Hazelwood Central
One of the most versatile sprinters in the area, Frank won the Class 5 200-meter dash in 24.35 seconds and was third in the 100 (12.12) and 200 (57.42). Ranked among the top-five in all three events in Missouri this spring.
Middle: Claire Ayers, senior, Washington
Raced to the fastest 800-meter time in the area to win the Class 4 state championship in 2 minutes and 16 seconds. Finished fourth in the 1,600 in 5:14.
Distance: Kylie Goldfarb, sophomore, John Burroughs
Doubled up with Class 3 titles in the 800-meter race (2 minutes, 20 seconds) and the 1,600 (5:14). Ran the fourth fastest mile in Missouri this spring by finishing in 5:04 for a runner-up finish at Festival of Miles.
Hurdles: Scout Regular, junior, Incarnate Word
Became the first track and field state champion at Incarnate Word when she won the Class 100-meter hurdles in 14.13 seconds. Also finished fourth in the long jump by leaping 18 feet, 3 inches.
Vertical jumps: Elizabeth Schilling, senior, Lafayette
Recorded a mark that tied for area's top pole vault performance this spring when she cleared 11 feet, 6 inches, at the Henle Holmes Invitational. Finished third in Class 5 with a vault of 10-9 and was the runner up in the long jump (17-7.5).
Horizontal jumps: La'Qwasia Stepney, senior, Belleville West
One of the best all-around track athletes in the area, finished third in the Illinois Class 3A long jump by leaping 20 feet, 2.25 inches. Took third in the 100-meter hurdles in 14.14 seconds.
Throws: Megan Fortner, senior, Northwest-Cedar Hill
In just her second year of competing in track and field, the multiple-sport standout became the first state champion in school history when she won the Class 5 javelin with a new state record throw of 158 feet. Signed to play softball at Jacksonville State University.
Multiple events: Lauryn Taylor, junior, McCluer North
Won the Class 5 100-meter state championship in 11.97 seconds. Helped the Stars claim state titles in the 400 relay (47.63) and 800 relay (1 minute, 40 seconds).
ALL-METRO THIRD TEAM
Sprints: Kayelyn Tate, freshman, Parkway Central
Finished second in the Class 4 100 meters (12.18 seconds) and 200 meters (25.49). Helped the Colts 800-meter relay to a runner-up finish in 48.93 seconds.
Middle: Cheyenne Melvin, sophomore, McCluer
Won the Class 4 400-meter state championship in 57.12 seconds. Helped McCluer to fifth-place finishes in the 400 and 1,600 relays.
Distance: Anna Karner, senior, Lafayette
Finished second in the Class 5 3,200 in 11 minutes and 24 seconds. Had the highest local finish in the 1,600 with a fourth-place finish in 5:09. Signed with Washington University in St. Louis.
Hurdles: Angelina Arinze, junior, Webster Groves
The Class 4 300-meter hurdles champion in 43.6 seconds, the third-best time in the event in Missouri this season.
Vertical jumps: Christa'nae Wright, junior, Normandy
Finished second in the Class 4 high jump by clearing 5 feet, 7 inches, which was the third-best high jump in the state this season and second-best in the area.
Horizontal jumps: Brooke Moore, freshman, Trinity
Won the Class 3 triple jump state championship by leaping 38 feet, 8.5 inches. It was the fifth-longest triple jump in Missouri this spring. Finished fourth in the 100-meter hurdles in 14.98 seconds.
Throws: Nia Lyles, senior, Webster Groves
Claimed the Class 4 shot put state championship with a put of 45 feet, 3.75 inches. It was the third-longest shot put performance this spring in Missouri. Earned all-state honors with a seventh-place finish in the discus (122 feet, 3 inches).
Multiple events: Busiwa Asinga, senior, Principia
Dominated the Class 2 meet with state championships in the 100 meters (12 seconds) and 300-meter hurdles (43.32 seconds) and was second in the 200 meters (25 seconds). Signed with Principia College.