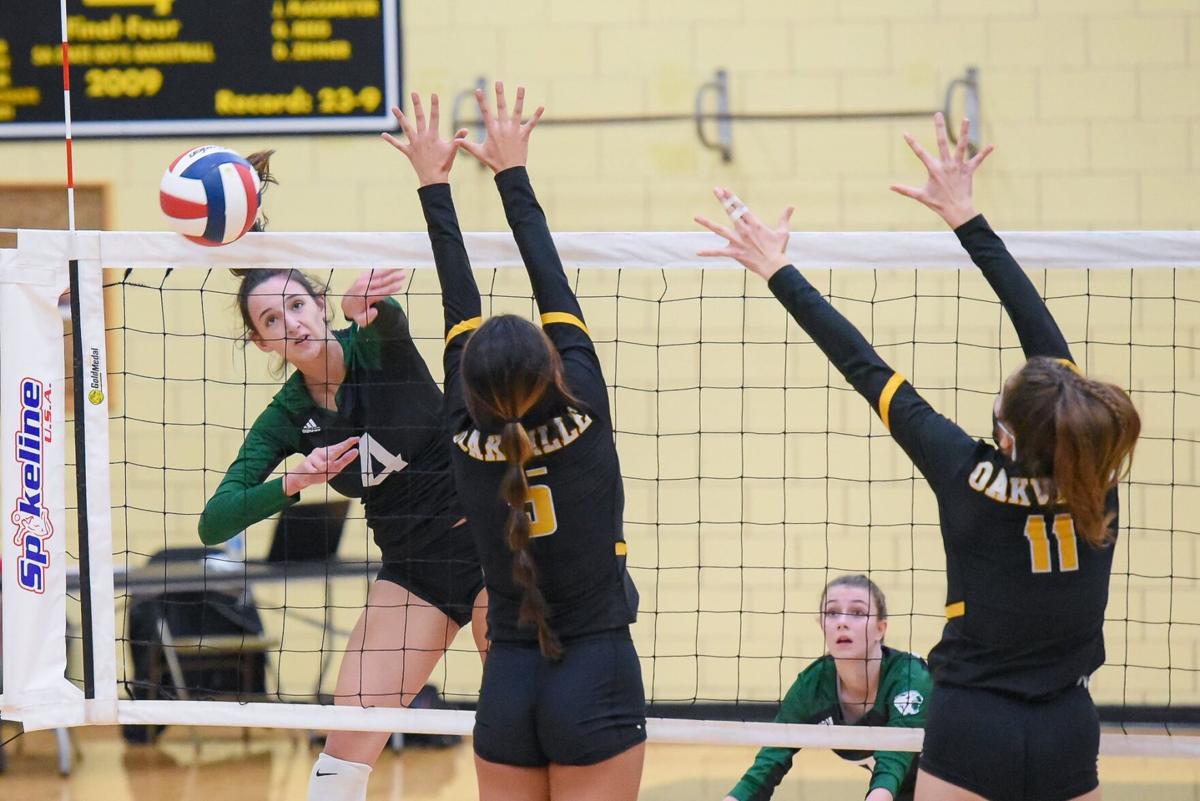 Mehlville senior Jordan Iliff treats her teammates the same as she does her opponents — she likes to keep them on their toes.
"I really like to cheer crazily, like jump up and down and kind of make people laugh," Iliff said.
Her Panthers teammates didn't know what the 6-foot-2 right-side hitter would do to celebrate a kill last season.
Iliff has been known to show off her impressive vertical with wild jumps, scream at the top of her lungs or playfully push her teammates.
"I do a bunch of different stuff every time," Iliff said. "Sometimes I'll jump in their face. Sometimes I'll push them as hard as I can."
Iliff had to get creative to keep her celebrations fresh, simply because there were so many of them. The University of Missouri recruit was the area's kills leader averaging 6.05 a set.
She is the Post-Dispatch All-Metro girls volleyball player of the year
Iliff's skills were never in doubt. She entered the season as the area's top senior recruit according to PrepVolleyball.com and committed to Missouri more than two years prior.
What was in doubt was everything surrounding Iliff this season.
St. Louis County's coronavirus restrictions put the entire season in doubt and finally were lifted enough to allow an abbreviated regular season. Mehlville opened its season Sept. 29, about a month later than normal, and posted a 5-7 record, falling in a district final to Oakville.
Adding to the uncertainty was the expectations of a new coach as Alexis Fetsch took over the Mehlville program. Iliff shined through the adversity.
"I really like to lead on the court," Iliff said. "Not only is it fun, but I know that someone has to step up and do it. Immediately at the beginning of the season we had no idea if we were going to play and me and the other two (seniors), even if we had no games, we wanted to make the last high school volleyball season as fun as we can make it."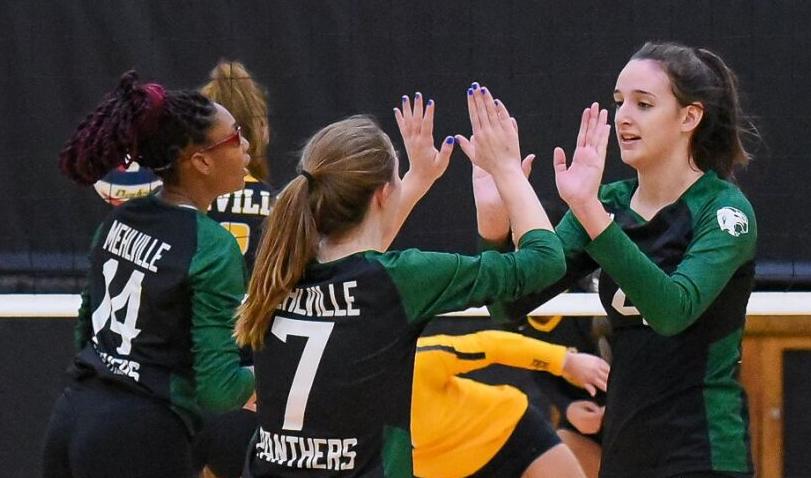 Fetsch knew about Iliff's playing ability while coaching in the Oakville program before heading to Mehlville, but she didn't know about her star player's intangibles.
The two hit it off immediately.
"Knowing that someone is that good, you don't know what kind of player they're going to be," Fetsch said. "Are they going to be selfish? Are they going to want everything to be about them? And just kind of seeing her from the first day and talking to her and finding out what she wanted for the year, what her expectations were of me, it was just very down to earth and very selfless and just very team focused. And I thought that that was a really cool thing for someone of that capacity to be so level-headed."
Iliff's success was tied with Mehlville's other two seniors, setter Lauren Bell and libero Hayden Bouyoukos. The trio are close on an off the court.
"Obviously, there were other teams with girls that were a lot taller and bigger," Iliff said. "So what we need on our team the most was having fun and having energy. So talking a lot and communicating was what really got us to do as well as we did, which I don't think anyone expected. We've gotten super close and we made sure that we stay close."
Iliff's 33 aces led the Panthers. She also was a force in serve receive and recorded 109 digs.
Volleyball always has come naturally for Iliff, who had a jump float serve in fifth grade. Her mother also was a standout player for the Panthers.
Iliff can't remember a match that either her mom or dad didn't attend, and while she didn't pay much attention to her stats, her parents did.
"My parents are very in tune with how many kills I have, how many blocks I have," Iliff said. "They love looking at it, and they'll tell me and I'm like, 'Oh wow, I had no idea.' "
Iliff was a setter and a hitter when she first started playing, until being moved to hitter only while playing for Rockwood Thunder's Under-14 team. The experience showed her that setting isn't easy.
But neither is averaging more than 6 kills a set when the scouting report is no secret. Iliff's volleyball IQ kept defenses honest, including taking quick peaks at the positioning of the opponent's libero.
"One of my favorite things to do is hit line, just hit straight down the line," Iliff said. "And the biggest reason I know when to tip is the liberos really like to scoot back on me, because they know I like to hit line. And when I tip over the block, there's just no one there. And I can keep doing that all game until they start scooting up, and I know once they scoot up, I can just hit line again."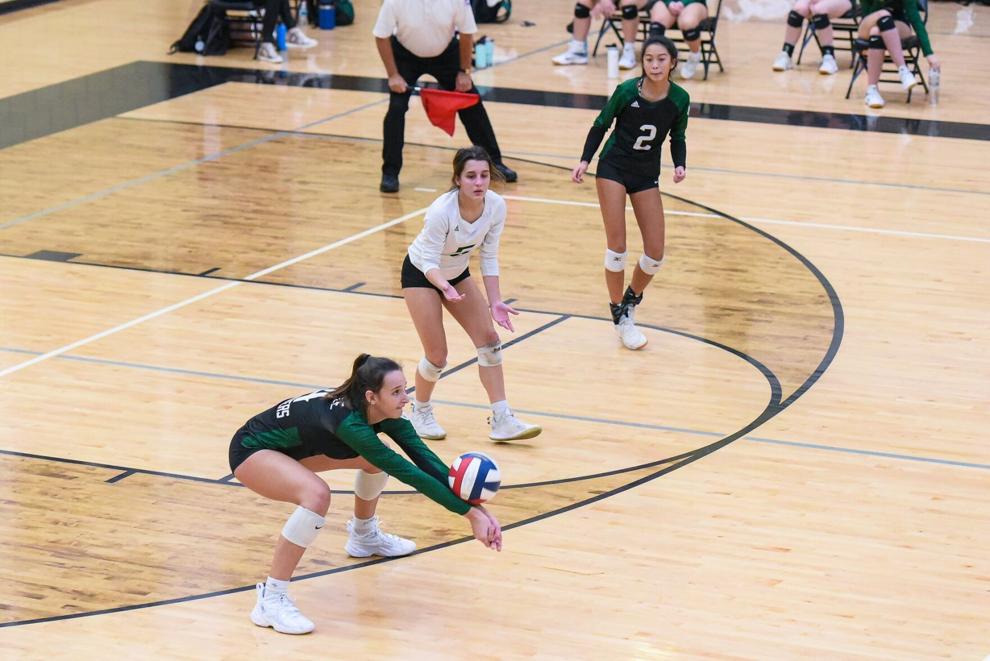 Those nuances separate Iliff from the average high school player.
"Most players that are at her level go private," Fetsch said. "So having that in a public school and kind of being able to work with her, I think that it's obviously a very special player and I think that it helps having her because she allows the rest of the girls on the team to kind of see what their potential was and kind of learn from her. She did a really good job at like being kind of a big sister to all the girls."
Iliff will head to Missouri about a week after her June 2 graduation to get a jump on her college career. She has a passion for the medical field and plans to major in either health sciences or nursing.
She is looking forward to the next chapter in black and gold.
"That's a huge thing for me is just being close to home and having my parents being able to see me play at Mizzou and just getting to go home whenever I can," Iliff said. "I'm really excited that so many of my friends and coaches can come and watch me because it's so close."