The fact that Emma Roseberry pitched at all during her senior season is somewhat medically miraculous.
The fact that she excelled in spite of difficult circumstances seems otherworldly.
Roseberry, who is headed to Culver-Stockton to continue her softball career, overcame Scoliosis then rebounded quickly from an injury in the Ulnar nerve of her pitching arm to excel for the Holt softball team.
STLhighschoolSPORTS.com rankings - 12/12/2019 Large SchoolsLast Week1. Northwest Cedar Hill …
The Post-Dispatch fall softball pitcher of the year went 16-1 in the circle with a 1.77 ERA in 102 and 2/3 innings for the Indians (27-3) after overcoming two of the hardest moments in her life. Roseberry also led the Indians with 61 strikeouts while allowing just 13 walks.
"My Scoliosis was severe and in seventh and eighth grade, that was when it was at its worst," Roseberry said. "A normal person's spine is (curved) below 13 degrees. Mine went from 54 degrees to 89 degrees in a matter of months. I couldn't breathe any more. I was severely deformed and it reached the point where I couldn't play softball. It started to crush my heart. I had a major, seven-hour surgery."
After corrective surgery to fuse her spine using two metal rods and 26 screws, Roseberry, who stands at 5-foot-8, said she grew seven inches taller following the successful procedure.
But after a junior season in which she went 6-0 in 15 appearances, Roseberry had to undergo another physical malady.
Roseberry's Ulnar nerve, which travels from the neck to the hand, was compressed right at the elbow of her pitching arm, forcing another surgery.
"I've come so far since (the scoliosis surgery) that I just don't really think about it anymore," said Roseberry of prevailing over her medical concerns. "I've been through a lot but I worked so hard, knowing I may never be able to play again, it (the journey) has been worth it because I have worked my way back into not only playing, but getting to continue to play in college."
Roseberry's teammates and her coach marvel at everything Roseberry has accomplished after all she's been through.
"For her to overcome both of those obstacles and go 22-1 in her varsity career is just amazing," Holt coach Joel Adam said. "I honestly never envisioned her doing what she did after what she went through with her Scoliosis surgery. She never complained, continued to work and leaves Holt as a just fantastic testament to what never giving up means."
Through all the adversity she has overcome, Roseberry has laid out a plan to accomplish two very important things in her immediate future.
"After I went through something like I did, I just knew I wanted to be in a position to help people," Roseberry said. "I considered nursing, but it's demanding and I do want to continue to play softball. I don't know if I would continue that if I went into nursing. I do know I want to do something in the medical field. Physical Therapy is one of those things I've been thinking about to help people with problems. I want to help people."
ALL-METRO FIRST TEAM
P: Kathryn McChristy, sophomore, Warrenton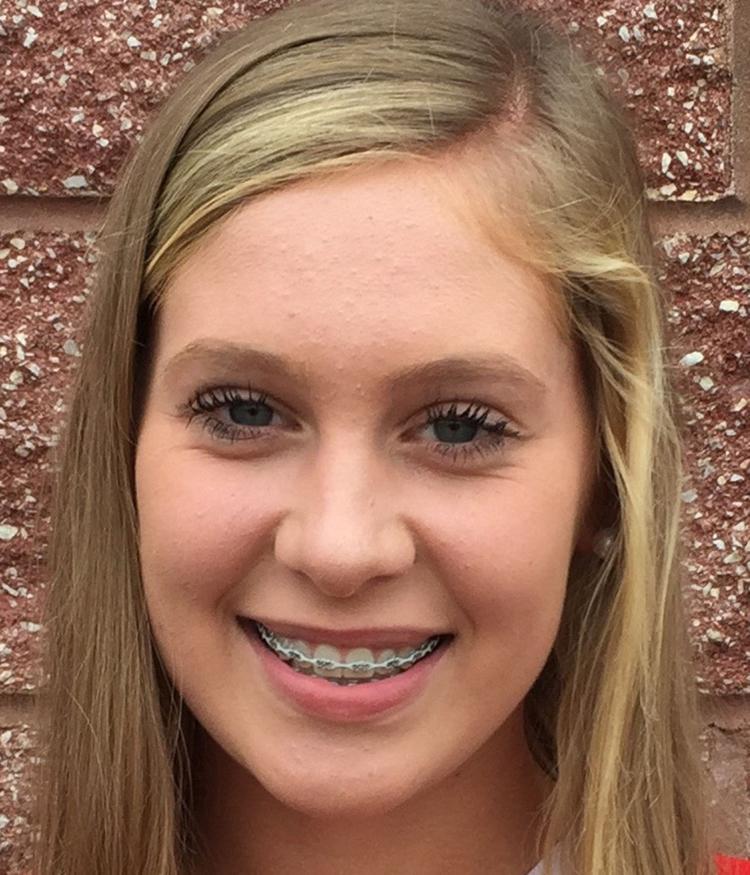 Owned a 15-7 record with 1.71 earned run average in 147 2/3 innings. Her 233 strikeouts ranked second in the area.
C: Marissa Peek, senior, Holt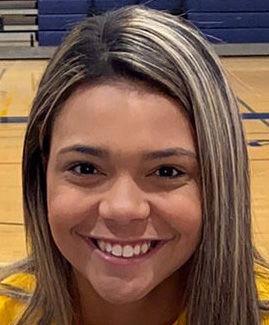 Iowa signee hit .477 average and .907 slugging percentage as Holt earned Class 4 sectional berth. She had 10 doubles, nine home runs, 42 RBI and a perfect 1.000 fielding percentage while amassing 138 defensive outs.
IF: Hannah Cox, senior, Sullivan
In helping the Eagles finish second in Class 3, Cox hit .485 with a .942 slugging percentage, five doubles, an area-high 14 home runs and 54 RBI. Her 97 total bases led the Eagles.
IF: Julia Crenshaw, junior, Fort Zumwalt West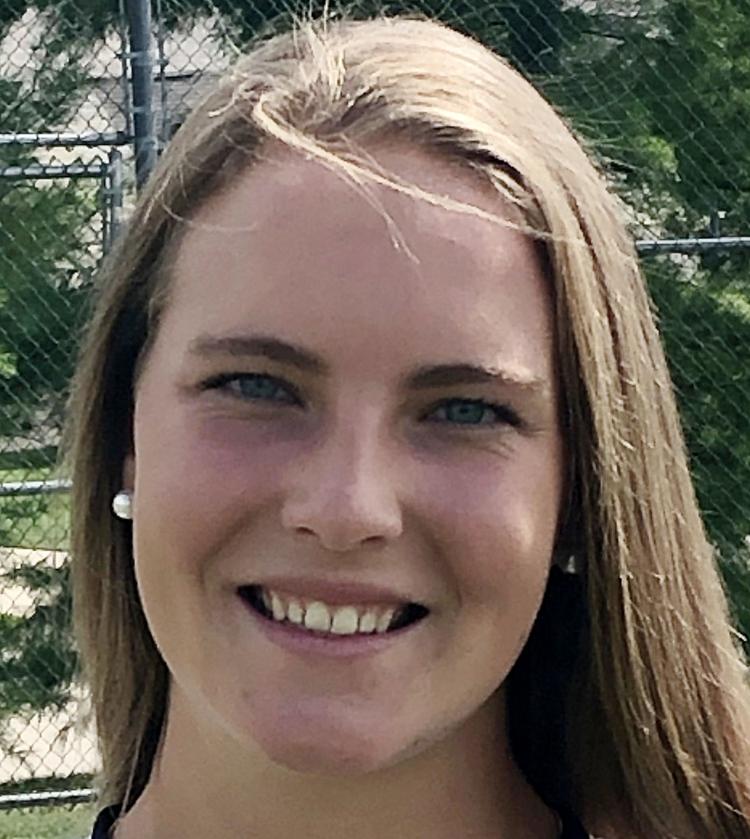 Led Jaguars to 22-win season in always tough GAC South. Hit .500 with a .716 slugging percentage, nine doubles, three triples, two home runs and 30 RBI. Also owned a .951 fielding percentage.
IF: Annie Mueller, senior, Pacific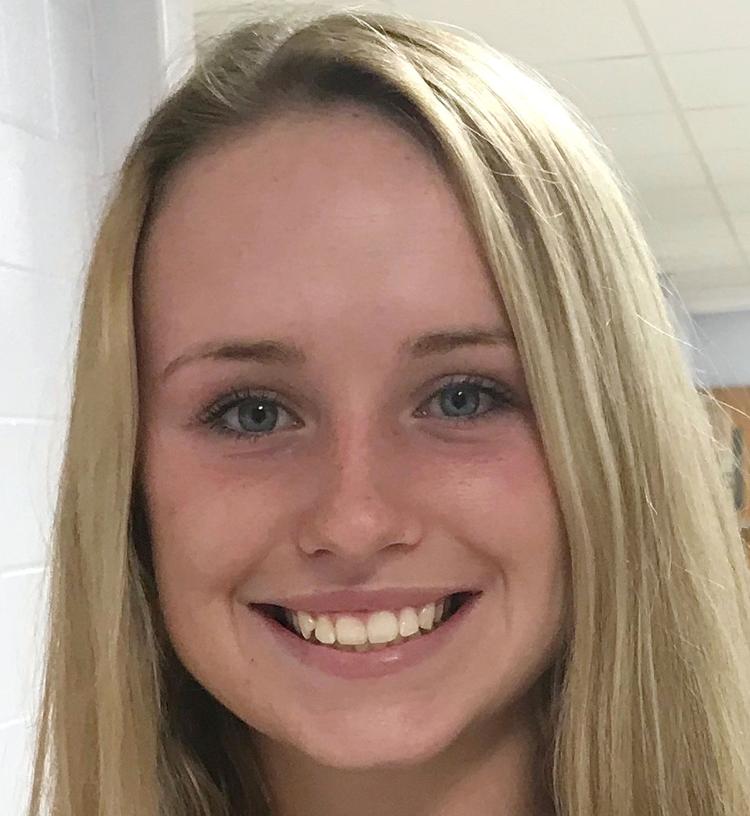 Missouri State signee finished high school career with 41 home runs, including 12 this season. Hit for .506 average with 1.060 slugging percentage, six doubles, two triples and 39 RBI. Stole 13 bases.
IF: Amanda Fitzwilliam, senior, Oakville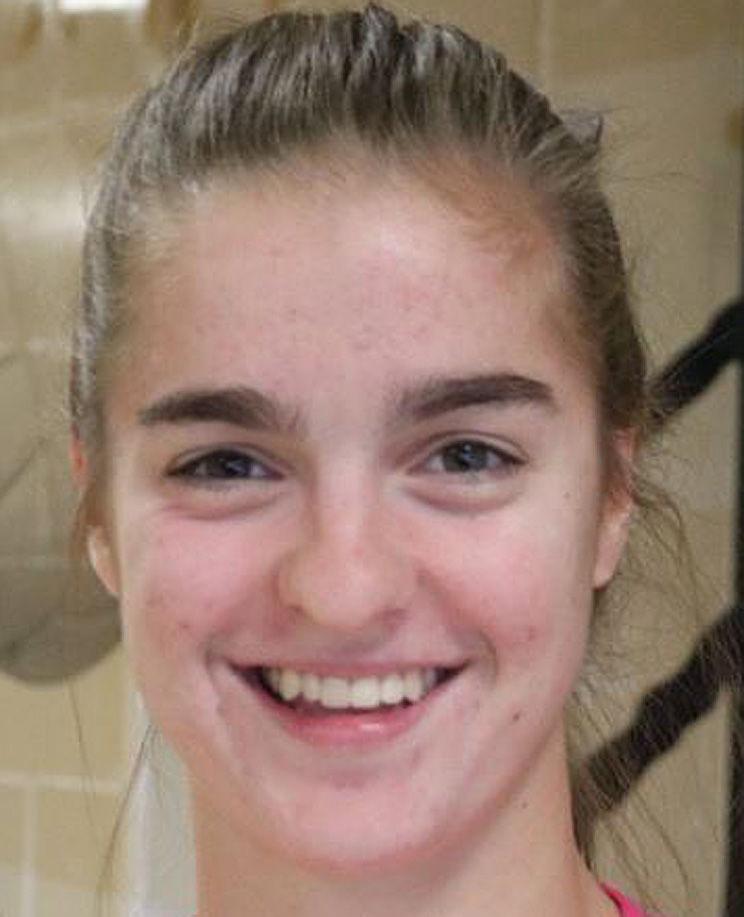 Hit .409 with a team-high .882 slugging percentage. Added five doubles, team-high 13 home runs and 28 RBI. Led Tigers with six stolen bases and struck out only seven times in 103 plate appearances.
OF: Alexi Sanchez, sophomore, Northwest Cedar Hill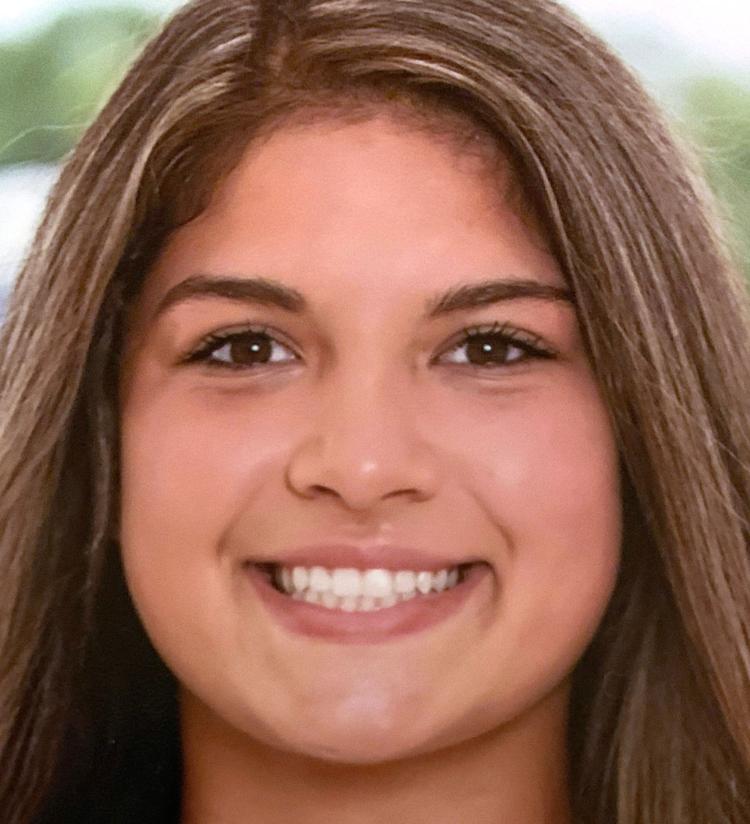 Lions reached state semifinals for first time in 30 seasons behind Sanchez, who batted team-best .598 with 13 doubles, four triples and 51 RBI. Struck out only three times, stole four bases.
OF: Natalie Sullivan, junior, Troy Buchanan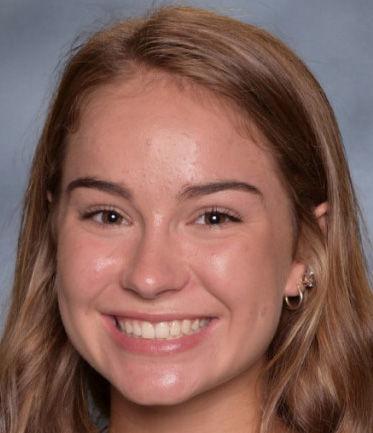 Hit .468 and slugged .753. Doubled 14 times with a triple, two home runs and 23 RBI. Also stole 13 bases during a 22-win season for the Trojans.
OF: Kylie Swinney, senior, St. Charles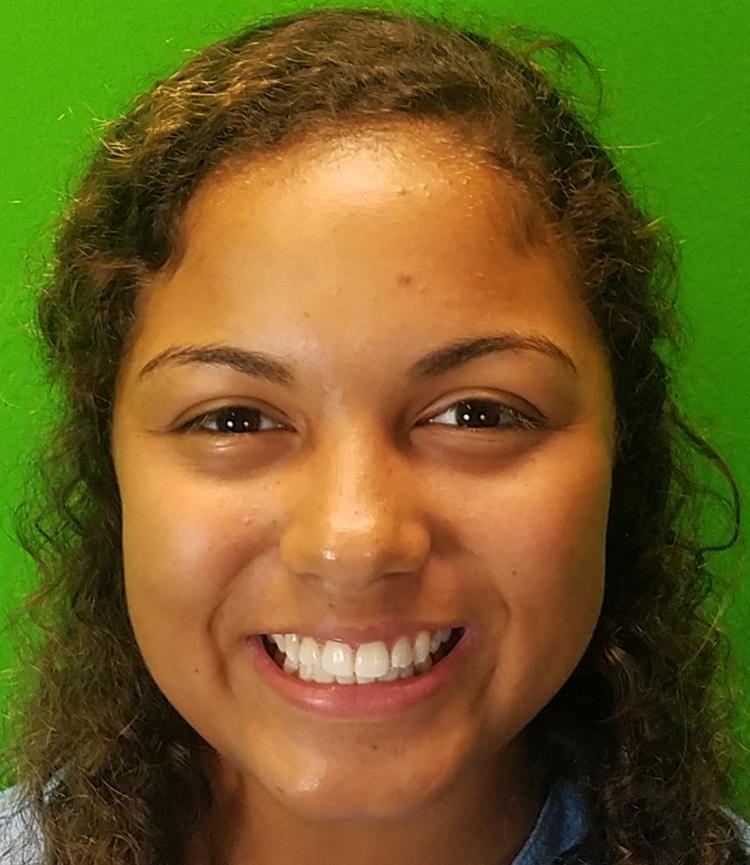 Led Pirates with .494 batting average and also slugged .835 with 42 RBI, nine doubles, four triples and four home runs. Stole 11 bases. In the field, committed just one error and had .983 fielding percentage.
UT: Lauren Gallagher, junior, Incarnate Word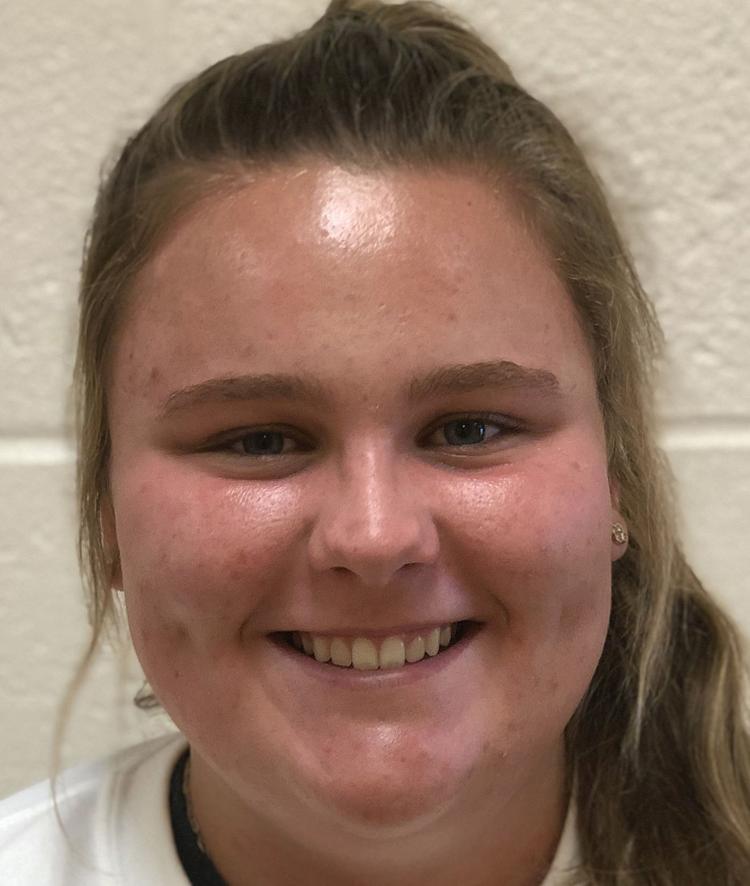 Steady in circle and at plate for Red Knights, who finished fourth in Class 3. Had 11-1 pitching record with 2.37 earned run average in 76 2/3 innings. At the plate, hit .355 with four doubles, five home runs, 33 RBI.
UT: Mya Bethany, junior, Rosati-Kain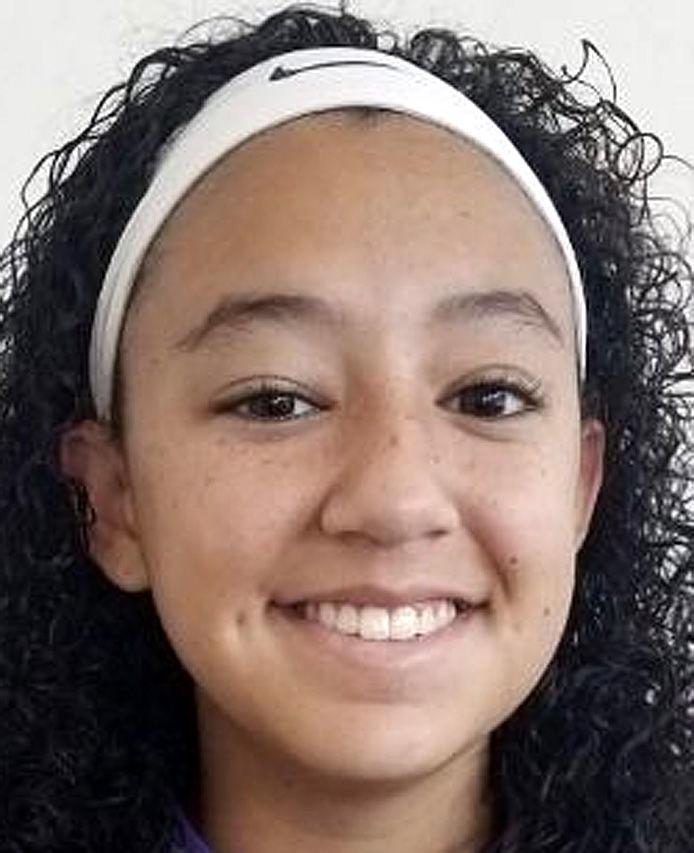 Led district champion Kougars with .564 batting average while slugging .846 with four doubles, six triples, two home runs, 17 RBI. In the circle, had 13-5 record with 3.08 earned run average and 175 strikeouts in 109 innings.
ALL-METRO SECOND TEAM
P: Melissa Locke, senior, Wright City
Locke proved a durable as they come as she was just 1/3 of an inning off the overall lead for innings pitched. In her 147 and 1/3 innings of work, she amassed a 21-3 record with a 1.66 earned run average. She also struck out 240 of the 517 batters she faced.
C: Jaimie Lee, senior, Northwest Cedar Hill
In helping lead Northwest to 26 wins and fourth place in Class 4. Lee had a strong year at the plate. She not only hit .471 but also added seven doubles, five triples and home runs and 43 RBI. The catcher also led the team with 11 stolen bases this season.
IF: Sydney Dennis, junior, Eureka
Dennis was among team leaders for an offensive unit that got the job done this season. In addition to hitting .500 at the plate, she added she slugged .643 and also added 12 doubles and 22 RBI. Dennis also pitched in a team-high 33 runs scored and 13 stolen bases.
IF: Hanna Johanning, junior, Sullivan
A key part of the veritable murders row that was the Eagles' offense, Johanning put up some serious numbers on the team's run to second in Class 3. She hit .412 with a team-high 21 doubles, six home runs and 41 RBI. She was also among team leaders with 10 stolen bases.
IF: Olivia Fong, senior, Francis Howell Central
Fong hit .404 with seven doubles, two home runs and 27 RBI as Howell Central advanced to the Class 4 state quarterfinals. She also led the team with 20 stolen bases and was among leaders with 27 runs scored. Fong also owned a .955 fielding percentage.
IF: Kyleigh Villarreal, sophomore, Summit
Of Villarreal's 28 hits, 17 went for extra bases as she owned a .757 slugging percentage in just 74 official at-bats. She smacked 11 doubles, a triple and five home runs for the Falcons. She also pitched in 32 RBI for the team.
IF: Elizabeth Zareh, senior, Webster Groves
Throughout the season, Zareh proved to be an offensive catalyst for the Statesmen. Not only did she lead the team in hitting with a .510 average, she also added a .800 slugging percentage, nine doubles, seven triples, two home runs and 26 RBI.
OF: Emily Chadwick, sophomore, Francis Howell Central
Chadwick led the state quarterfinalists in hitting this season with an average of .525 and with a .677 slugging percentage. Additionally, she added 13 doubles, a triple and 16 RBI. She led the team with 31 runs scored and her 19 steals were also amongst the best on the team.
OF: Tori Forbeck, senior, St. Dominic
In addition to making a dazzling array of plays with consistency in the outfield, Forbeck shined at the plate for the Class 3 quarterfinalist Crusaders. She held a team-high batting average of .442 which included 12 doubles, one home run and 20 RBI.
UT: Calynn Gicante, senior, Oakville
At the plate this season, Gicante hit .371 with two doubles, five home runs and 26 RBI. Her 50 total bases were also third-most on the team. In the circle, Gicante played a significant role by earning a 9-4 record with 49 strikeouts in 74 and 2/3 innings.
UT: Abi Schmidt, junior, Borgia
Schmidt led the Knights both in the circle and at the plate this season. She amassed a 16-6 record with a 2.11 earned run average and 189 strikeouts in 142 and 2/3 innings. She also was quite proficient at the plate, hitting .558 with 14 doubles, three triples, five home runs and 36 RBI.
ALL-METRO THIRD TEAM
P: Maddie Buske, junior, Webster Groves
Buske carried the load of the work in the circle for Class 4 state quarterfinalist Webster. Not only did she own an 18-5 record, but she also possessed a 2.14 earned run average and 136 strikeouts in 134 innings pitched for the Statesmen.
C: Kayla Ulrich, freshman, Sullivan
A newcomer to the position, Ulrich performed admirably in helping the Eagles to second place in Class 3. She owned a .984 fielding percentage while calling pitches for a Division I signee and, all the while, she hit .398 with 14 doubles, a triple, two home runs and 24 RBI.
C: Catryn Cattoor, junior, Jefferson
Cattoor possessed a rare combination of power and speed for the Blue Jays. In addition to hitting .646 with a 1.154 slugging percentage, 10 doubles, four triples, five home runs and 36 RBI, she also managed to steal 32 bases for the team.
IF: Abi Chipps, senior, Jefferson
Chipps, once again, used an overabundance of speed to help the Blue Jays. While she did lead the team in hitting at .690, her .720 on-base percentage was a big number because she scored a team-high 49 runs and added a team-best 47 stolen bases.
IF: Kelby Robinson, senior, Holt
Robinson was an offensive catalyst for a Holt team that won 27 games and made the Class 4 sectionals. She hit .500 with a double, a triple, six home runs and six RBI. Most importantly, though, she stole 37 bases and scored 47 runs.
IF: Brooklyn Moore, senior, Wright City
As the Wildcats improved the team's record by 14 wins over the previous year, Moore was in the thick of things. She walloped the ball to the tune of a .543 batting and 1.062 slugging percentage. She also added 12 doubles, six triples and home runs and 46 RBI.
IF: Mia Boyd, junior, Incarnate Word
Boyd showed plenty of pop when the Red Knights, who finished third in Class 3, needed it most. She hit .556 with a .815 slugging percentage and she also added nine doubles, four home runs and 30 RBI. Two of the home runs came in a state quarterfinal win.
IF: Kileigh Grisham, senior, Eureka
Grisham showed plenty of pop this season for the Wildcats. In addition to hitting .395, she also put up a series of impressive numbers in other offensive categories. She added a .860 slugging percentage, 15 doubles, two triples, seven home runs and 36 RBI.
OF: Maddie Bailey, junior, Pattonville
A major factor in the resurgence of a Pirates squad, which won a district title for the first time in nearly two decades, Bailey was a dynamic at the plate as she was in the field. She led the team with a .482 batting average and added 10 doubles, three triples, three home runs and 27 RBI.
UT: Anita Kraus, junior, Valley Park
The durability shown by Kraus proved to be a key factor for the Hawks. Not only did she own a 12-7 record with 83 strikeouts in 94 innings pitched, she did so while being the team's primary offensive weapon as she hit .598 with 16 doubles, two triples, four home runs and 43 RBI.
UT: Lydia Feiste, sophomore, Fort Zumwalt West
Feiste did a little bit of everything for the 22-win Jaguars. At the plate, she hit .338 with five doubles, eight home runs and 23 RBI. She also contributed in the field and, importantly, in the circle. In seven games, she was 5-0 with a 2.06 earned run average over 34 innings.