BELLEVILLE — Alyssa Krausz had never seen so many pitches out of the strike zone.
Angry and upset, the Belleville East senior needed some consoling. And a few words of wisdom.
Krausz, one of the most feared hitters in the Southwestern Conference, drew a pair of intentional walks in an early-season contest against Waterloo. She was forced to swing at numerous offerings well off the dish in her other two plate appearances.
STLhighschoolsports.com rankings - 6/13/2019 Large SchoolsLast Week1. O'Fallon (25-10)NR2. E…
A three-year varsity regular, Krausz was beginning to wonder if she would ever get a chance to display the hitting skills that earned her a .487 average with a team-high nine homers and 46 in 2018.
"I don't think she understood that by people walking her and not pitching to her, that was a sign of respect," explained her senior teammate Jackie Belzer.
Belzer, East coach Natalie Peters and assistant Andrea Roberts took Krausz aside and explained to her that she was going to be a marked girl.
Thanks to her stellar performances as a sophomore and junior, Krausz was not going to get too many pitches to hit this spring. At least not as many as she did when she was batting behind standout Alex Boze in the power-packed batting order.
It was then — and only then — that Krausz realized the amount of fear she struck in opposing pitchers.
"It was a totally different mindset for her this season," Peters said. "She was one of the key parts to our offense and because we had (three) freshman in the lineup, she was going to be treated differently by everyone she faced."
"I knew then that I probably wouldn't get one good pitch to hit all year," Krausz said. "And that's pretty much what happened. Every pitch that I hit, I had to go get."
That still didn't stop the hard-hitting third baseman.
Krausz went out and led the Lancers with seven home runs and 30 RBI. She hit .372 with a slugging percentage of .427 in helping a youthful squad to an 18-17 mark.
For those efforts, Krausz was selected as the Post-Dispatch spring softball player of the year.
Krausz's numbers, just off the pace from her previous two years, were even more impressive given the lack of quality pitchers offered to her.
During the Waterloo game, which East won 6-5, Peters just smiled when she saw how upset Krausz was at not getting a chance to display her talents.
"That's just what happens when other teams are afraid of you," Peters said. "It's a good sign — but at first, she didn't see it that way."
Krausz learned how to adjust her strike zone and take pitches to the opposite field. Sort of like a major league player hitting into a shift, she calmly went the other way and found success with situational hitting.
She went 4-for-4 in games against toughies Jerseyville and Murphysboro. She also reeled off hitting streaks of six and five games.
Most importantly, Krausz solidified her legacy at the tradition-rich program.
"She one of the top five hitters we've ever had here," Peters noted. "And that's saying a lot."
Krausz had 22 homers and 103 RBI in her three seasons on the varsity level. She finished with a .407 career batting average.
The Lancers went 76-32 with her in the lineup and reached the super-sectional round two years ago before losing to Lincoln-Way East.
One of the most popular players on the team, Krausz goes by the nickname, "Bobo,"
"Short for Bobo the clown," explained Belzer.
Krausz's ability to put her teammates at ease with humorous comments at the most serious of times made her invaluable, according to Peters.
"She a very fun kid," Peters said. "She's serious and she works hard. But she kind of likes to keep things light."
Krausz solidified her nickname by showing up to practice during her junior year decked out in a full clown costume complete with floppy shoes and a giant red nose.
Ever since then she's been known around the team and school as Bobo.
"More people call me that more than Alyssa," she said.
Krausz is following in the footsteps of her older sister Allison, who graduated from East in 2011. Allison hit .347 as a senior before playing at Southwestern Illinois College.
Alyssa is also going the junior college route. She will spend her first two years at Tallahassee Community College in Florida, which sports one of the top JUCO teams in the nation.
From there, she hopes to sharpen her game enough to play on the NCAA Division I level.
"She's got some work to do," Peters said. "But she's got the skill to get there."
ALL-METRO FIRST TEAM
P • Taylor Whitehead, junior, Alton Marquette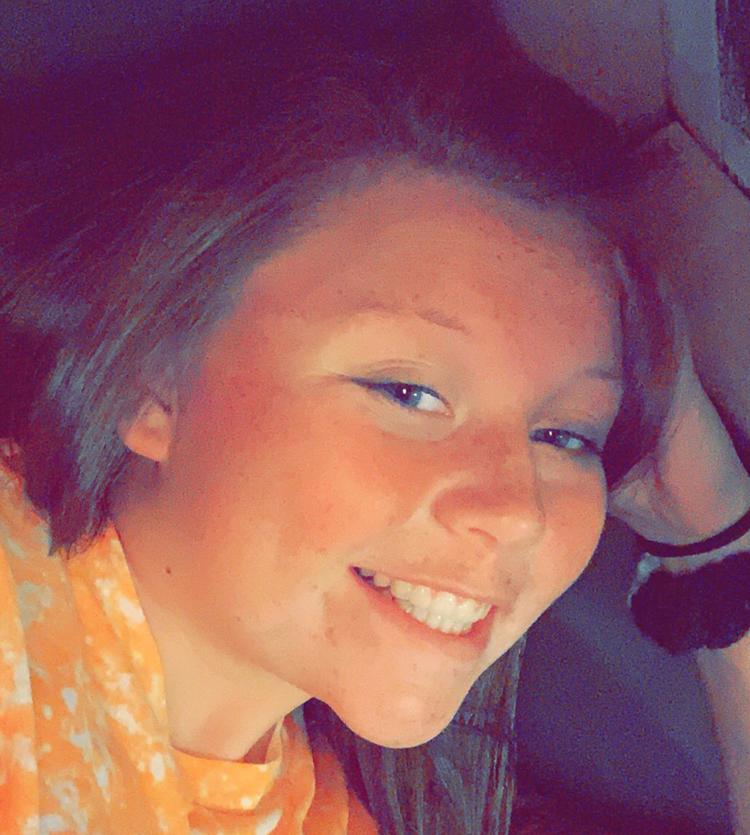 The right-hander struck out 250 batters in 154 innings to lead the Explorers to a 21-9 record. She compiled an 18-6 mark with 2.36 ERA. Whitehead fanned 20 batters in a 5-2 win over Roxana on March 26 and struck out 11 or more hitters in 13 of 21 starts.
C • Payton Bode, senior, Triad
Had six home runs and team-high 38 RBI for the Knights, who went 23-8. Bode posted a whopping .701 slugging percentage. Hit safely in 22 of 31 games, including 13 multi-hit games.
INF • Lily Garbett, senior, Highland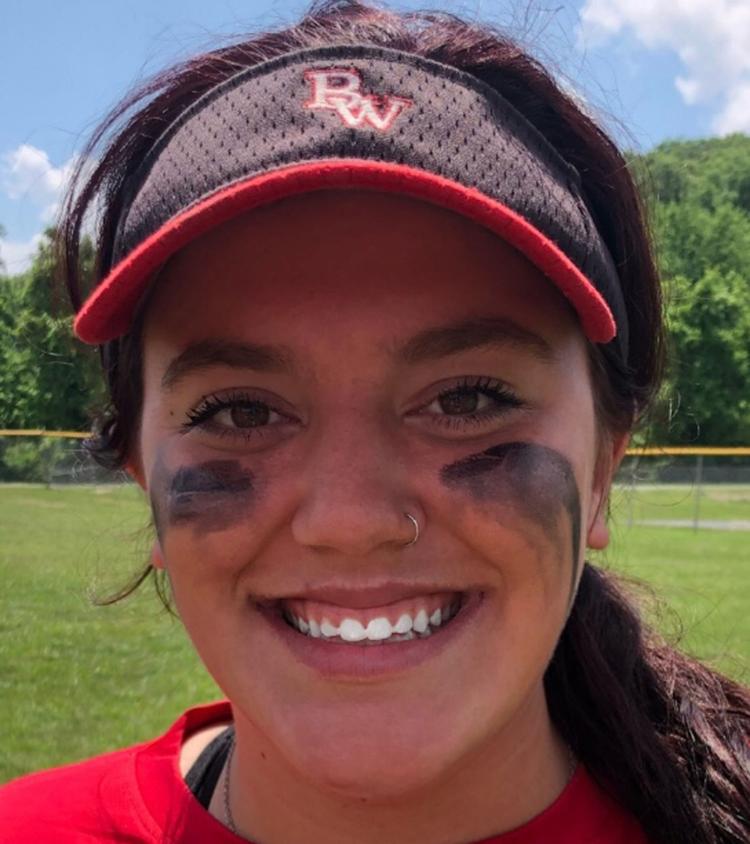 Hit a robust .439 with eight home runs and 28 RBI for the Bulldogs, who won 12 of 24 games. Reeled off a 15-game hitting streak from March 12 to May 7. Had two homers and five RBI in 11-5 win over Mississippi Valley Conference rival Jerseyville on April 8.
INF • Miley Brunner, junior, O'Fallon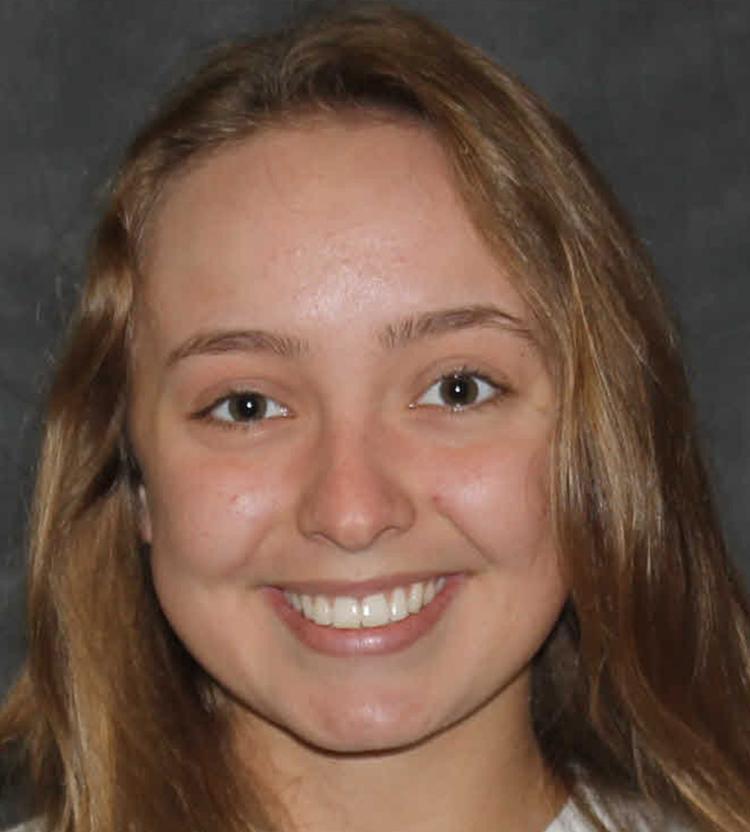 Ringleader of the Panthers' attack, Brunner hit .367 with an on-base percentage of .411. Reached base safely in the first nine games of the season and never looked back. A slick fielder at shortstop, she made just four errors in 110 chances.
INF • Maria Smith, junior, Edwardsville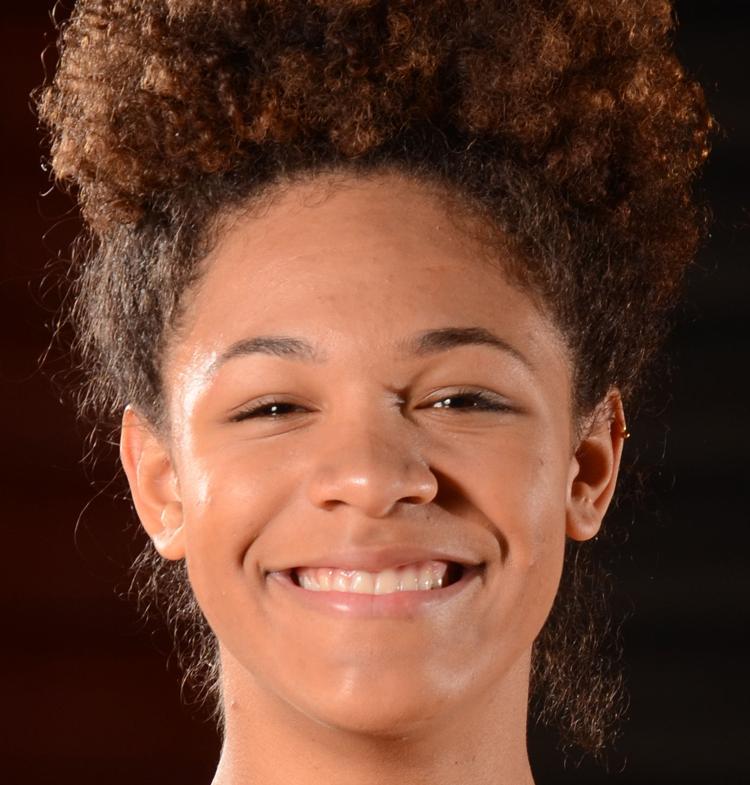 Paced a powerful offense with 10 home runs and 27 RBI, both team highs. Posted an eye-popping .528 batting average. Stole 21 bases and was thrown out only once. Had a 15-game hitting streak early in the campaign.
INF • Tami Wong, senior, Alton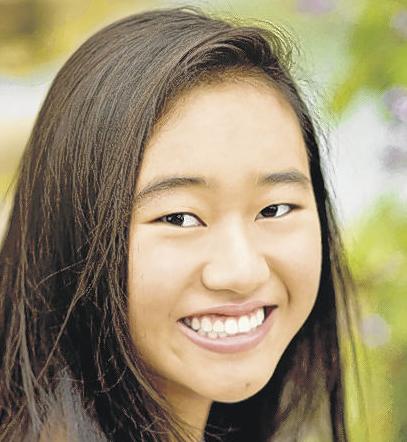 One of the most feared hitters in the Southwestern Conference, Wong batted .625 with a 1.048 slugging percentage. Had nine multi-RBI games. Went 6-for-6 with four runs scored against Jerseyville on April 13.
OF • Lauren Brown, junior, Jerseyville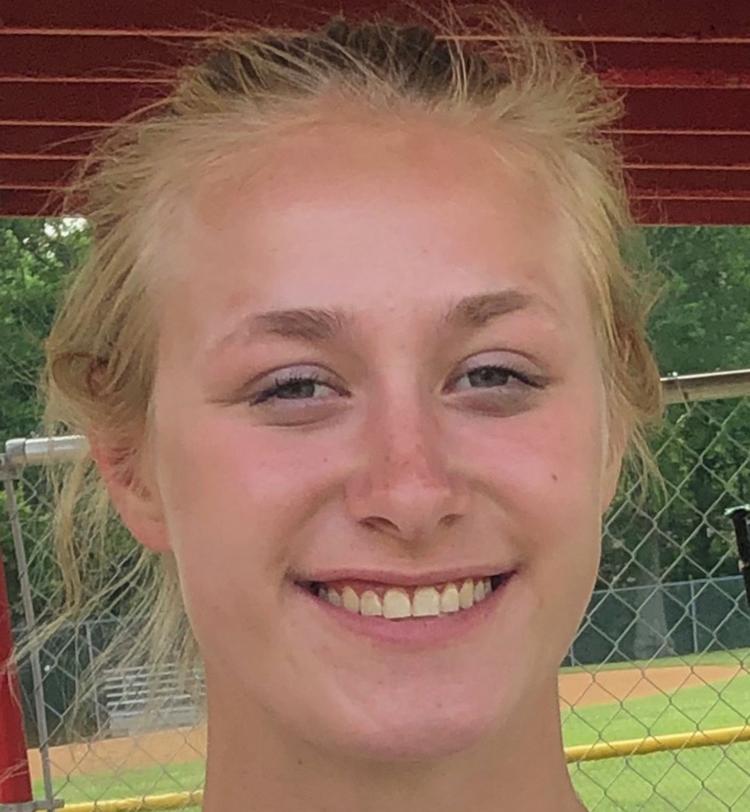 Hit .426 and helped the Panthers to their first regional title in 40 years. Led Jerseyville with five homers and 37 RBI. Began the season with a 4-for-4 performance in a 16-2 win over Greenville.
OF • Abigail Stahlhut, senior, Roxana
Led the entire area with 13 home runs. Hit .611 with a .747 slugging percentage for the Shells. Also an infielder, she had three multi-homer games including a six RBI performance in 14-7 win over Wood River on April 3.
OF • Kelly Short, junior, O'Fallon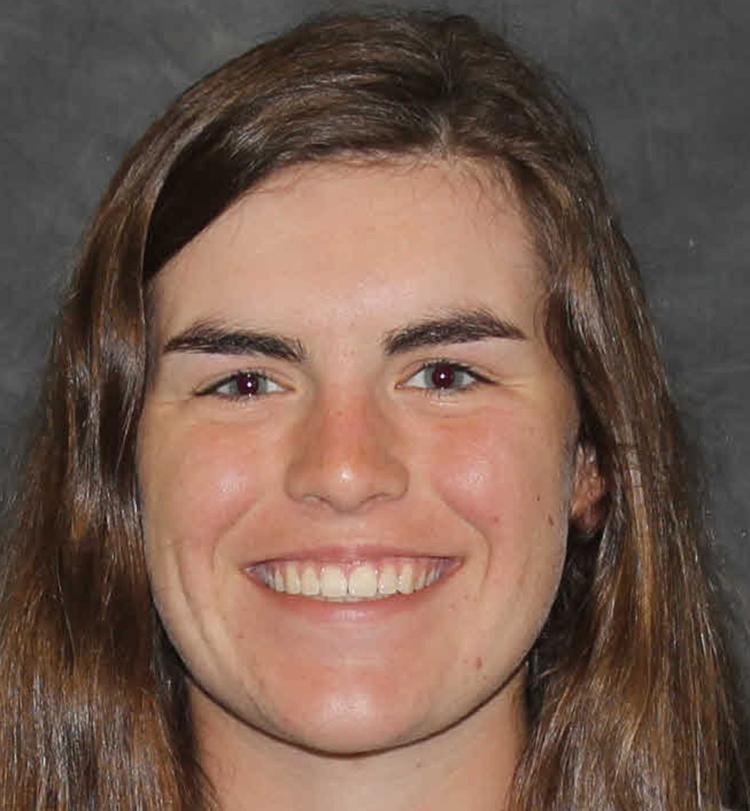 Drove in a team-high 41 runs for the Panthers, who won 25 of 35 games and reached the sectional round. Short had eight RBI in win over Wesclin on March 19. Began the season with 17 hits in first 34 at-bats.
UT • Liz Young, senior, Triad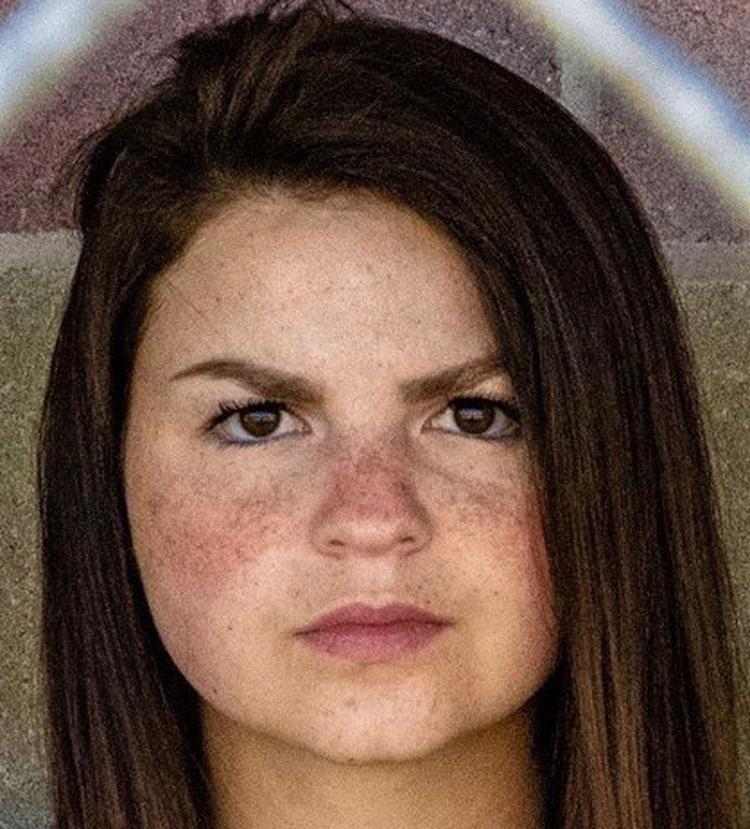 Went 20-5 in the circle with a 2.22 ERA. The right-hander struck out 155 in 157 innings. Also hit .398 with seven homers and 32 RBI. Had back-to-back two-home run games against toughies O'Fallon (April 26) and Jerseyville (April 29).
UT • Hayley Palm, senior, Mater Dei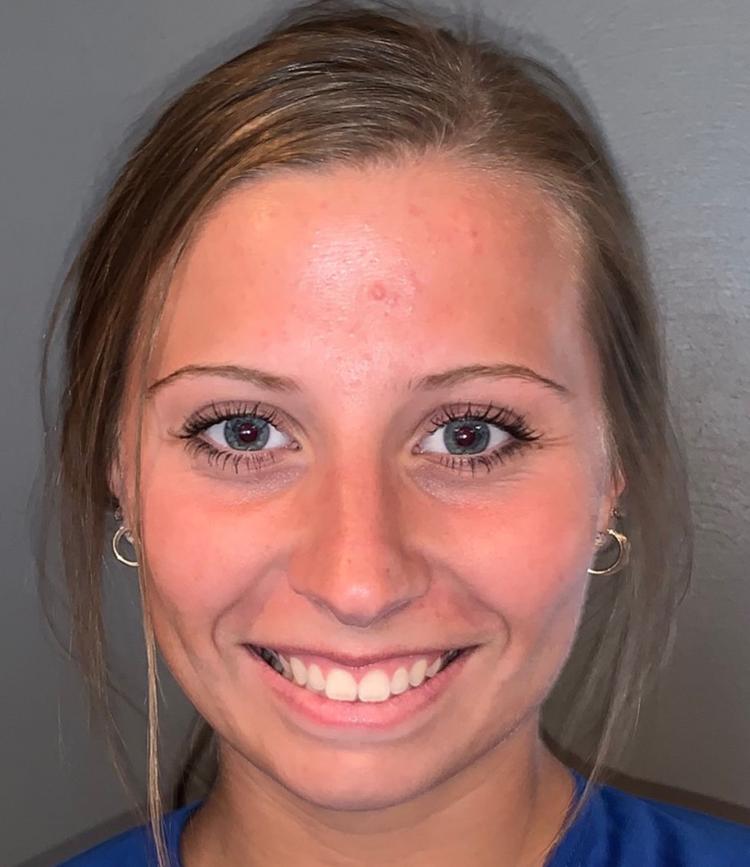 Did it all in helping the Knights reach the super-sectional round. Went 11-7 in the circle, including a 19-strikeout no-hitter against rival Breese Central. Also hit .375 with a team-high 25 RBI.
ALL-METRO SECOND TEAM
P • Julia Drake, junior, New Athens
Went 12-9 with a 1.02 ERA. Struck out 231 batters in 143 innings — an average of almost 12 per game.
C • Natalee Moore, freshman, Grandview
Batted .625 with seven triples, seven home runs and 43 RBI.
INF • Abby Braundmeier, senior, Mater Dei
Hit .480 with a .735 slugging percentage. Had a team-high four triples.
INF • Kaytie Kossina, sophomore, Belleville West
Batted .500 with a .630 slugging percentage. Stole 18 of 19 bases.
INF • Kiley Beth Kirchner, sophomore, Alton Marquette
Posted a team-high .574 batting average. Closed season on a 12-for-20 tear.
INF • Lexi Touchette, senior, Columbia
Tied for team high with 32 RBI. Recorded a team-best .755 slugging percentage.
OF • Reagan Carner, senior, Dupo
Also a pitcher, Carner hit .500 with a team-high seven home runs.
OF • Ally Hardy, sophomore, Civic Memorial
Had a team-high nine home runs and 42 RBI. Drove in seven runs in win over Roxana on May 7.
OF • Colleen Cockrell, senior, Freeburg
Batted .340 with team-best 23 RBI for the Midgets, who won 16 of 28 games.
UT • Abby Scyoc, junior, Alton
Had eight homers and 45 RBI, both team highs. Had four games of five or more RBI.
UT • Jenna Christeson, junior, Civic Memorial
Hit .513 with 16 extra-base hits. Recorded a pair of four-hit games.