NORMAL — Colin Brueggemann was gassed.
The standout infielder and pitcher for Freeburg High's baseball team vividly remembers a late February conditioning session at the school gym.
The players had just completed a series of "suicide" runs from one end of the basketball court to the other.
Seeing that his team had almost reached its limit, coach Drew Gericke decided to press a little further.
"I told them one more run for a regional title," Gericke said. "Then after that, one more for a sectional. Then, one more for a super-sectional."
At that point, Gericke decided to give his tired kids a break.
But Brueggemann and his teammates had other ideas. They lined up on their own and did two more leg-numbing more dashes.
"One for the (state) semifinal and one for the state championship," Brueggemann recalled.
That extra running did the trick.
Freeburg completed a magical season with a 12-0 win over Elmurst Timothy Christian in the Class 2A baseball state championship game Friday at Illinois State University's Duffy Bass Field.
The Midgets (36-3), who won their final 15 games, claimed their second state crown to go along with a title in 1989.
Freeburg used a balanced 16-hit attack to grab the championship after knocking off Normal University High 5-3 in a semifinal game earlier Friday.
"This isn't a surprise, at least to us," explained junior infielder Eli Hoerner, who drove in three runs in the title tilt. "But it still feels great."
Freeburg has been building towards the championship since those early conditioning exercises.
"The work that we put in showed just how much each of these guys wanted this," said Brueggemann, who led team with 12 homers and 60 RBI.
Added senior catcher Hayden Ott, "It was about commitment and everybody being together."
Freeburg used the pitching of junior Kamden Casey and a well-spread out attack to explode late against the Trojans (21-9), who stunned Sacred Heart-Griffin 7-6 in the other semifinal game. Sacred Heart entered the final four with a 33-1 record.
Casey improved to 7-0 with a nifty four-hit shutout. He was in total control from start to finish, allowing just one hit on 48 pitches through the first five innings.
"Just another day at the office," Casey said. "I was making my pitches, my teammates were helping me to get outs."
His ability to hold off Timothy Christian allowed the Freeburg bats to explode late. The Midgets scored six times in the sixth inning to pad a 2-0 lead. They erupted for four more in the seventh.
Six different players drove in runs in the final game.
"That's the way it's been all year," Gericke said. "Not just the players in the game, but the bench, too. I'm almost more proud of the players that sat on the bench and didn't play as much as I am with the other guys.
"A total team effort — and I really mean that."
Freeburg struggled getting going against soft-tossing lefty Jacob Friend, who allowed just two runs on four hits over the first five frames.
Hoerner got the ball rolling with a run-scoring single in the fifth to push the lead to 2-0. Freeburg tallied an unearned run in the opening stanza on a bases-loaded error.
The Midgets broke it open with an onslaught in the top of the sixth. A dozen players batted in the frame, with Cole Sandheinrich, Jacob Blomenkmap, Will Frerking, Brueggemann and Ott driving in runs.
Hoerner added a dagger with a two-run triple in the seventh.
"It just got away from us there in the end," Timothy Christian coach Brian Whartnaby said. "That's a hard-hitting team over there. We held them off as long as we could.
The Midgets reeled off a 17-game winning streak during the season and captured 32 of their last 33 games.
"We just set our minds to this and made it happen," Brueggemann said.
Gericke felt all along that his team had the horses to bring a crown back to St. Clair County.
"The right mix and everybody pitching in," Gericke said. "That's what it took."
Class 2A baseball state championship: Freeburg 12, Timothy Christian 0
Freeburg vs. Timothy Christian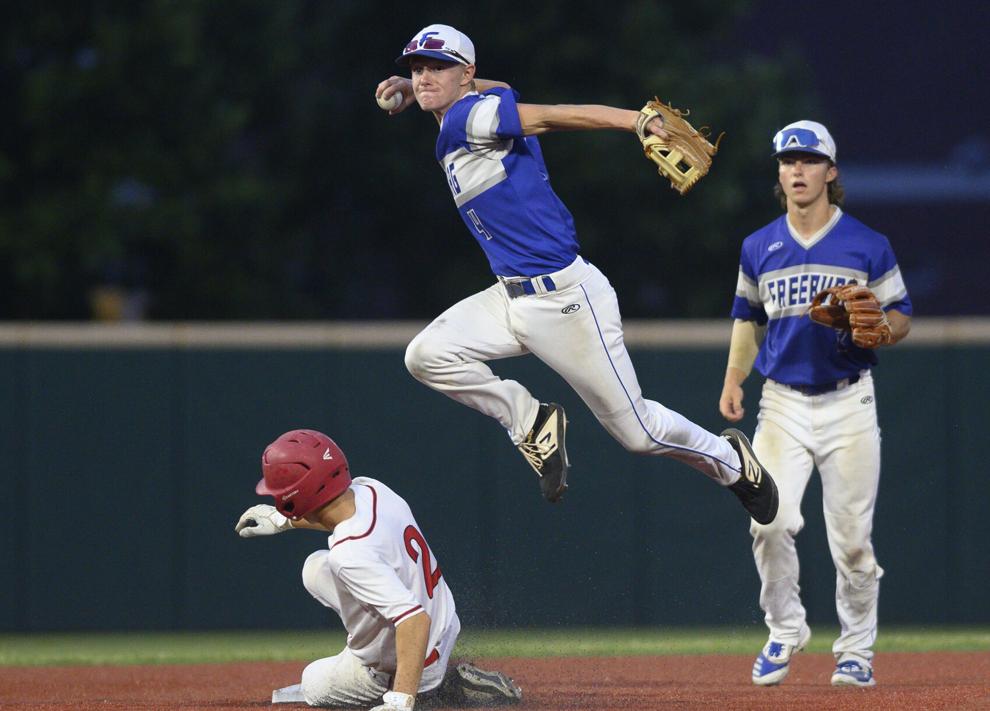 Freeburg vs. Timothy Christian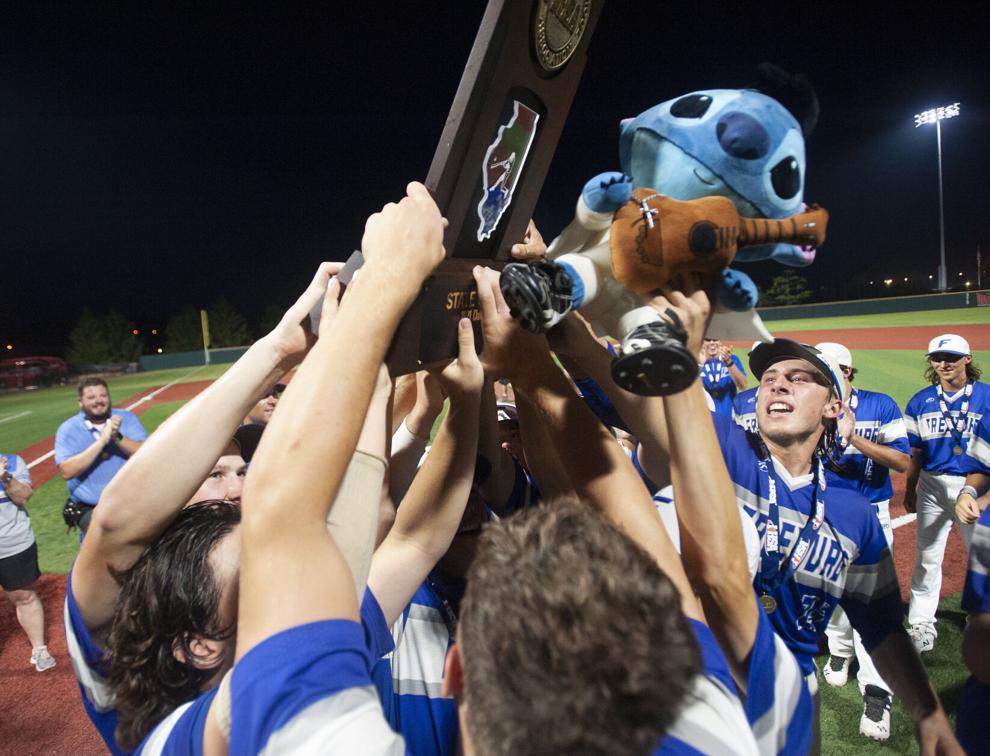 Freeburg vs. Timothy Christian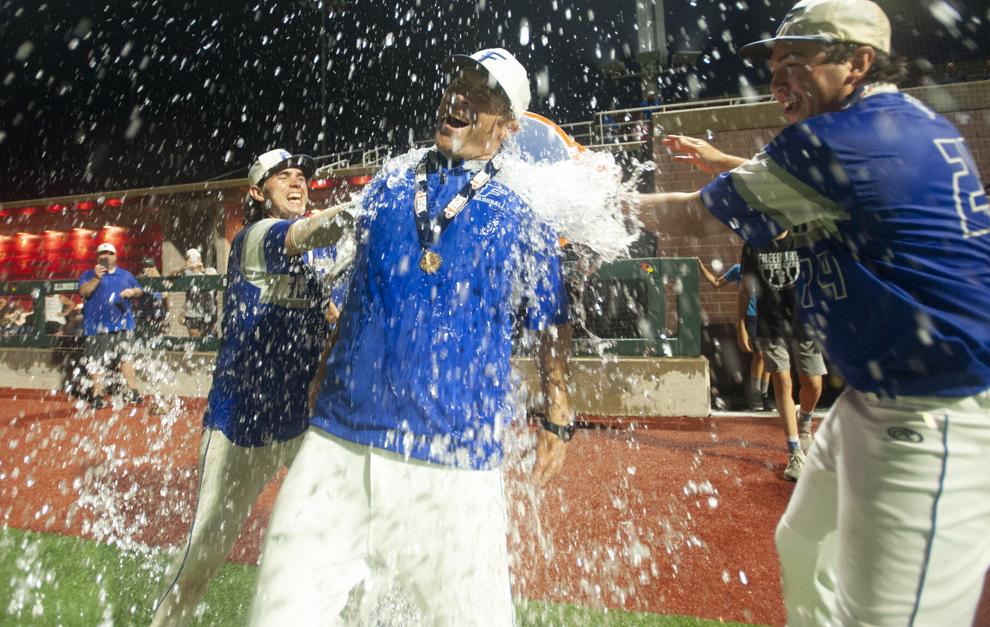 Freeburg vs. Timothy Christian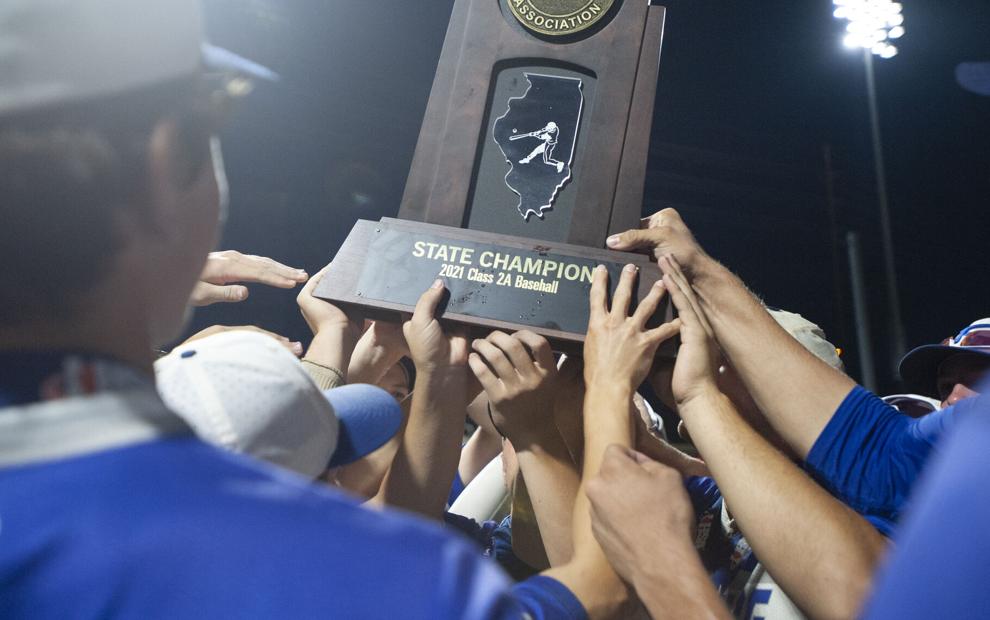 Freeburg vs. Timothy Christian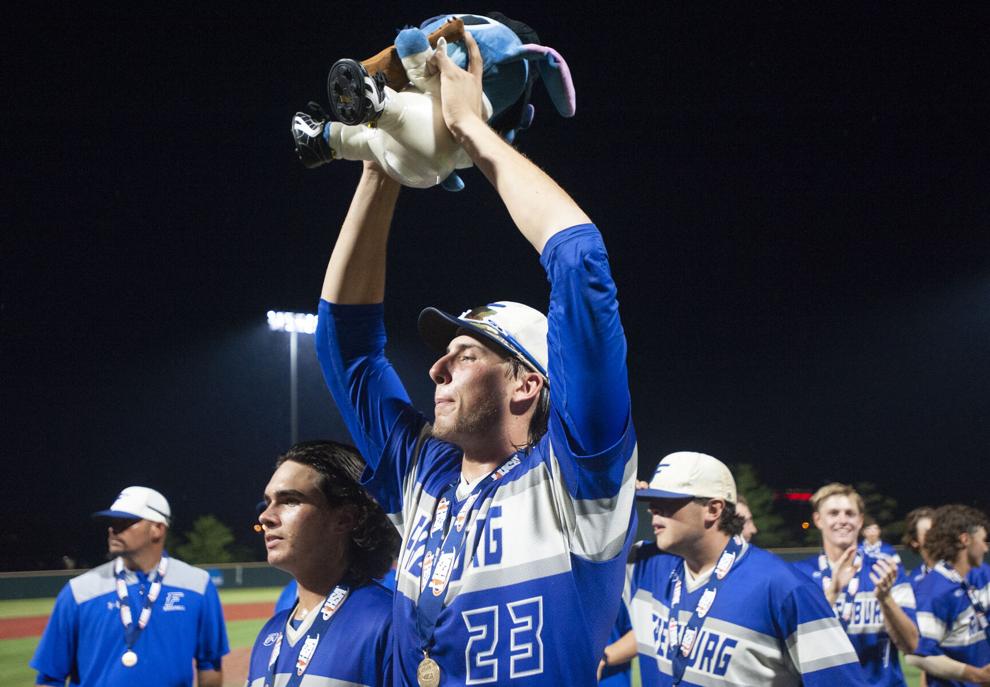 Freeburg vs. Timothy Christian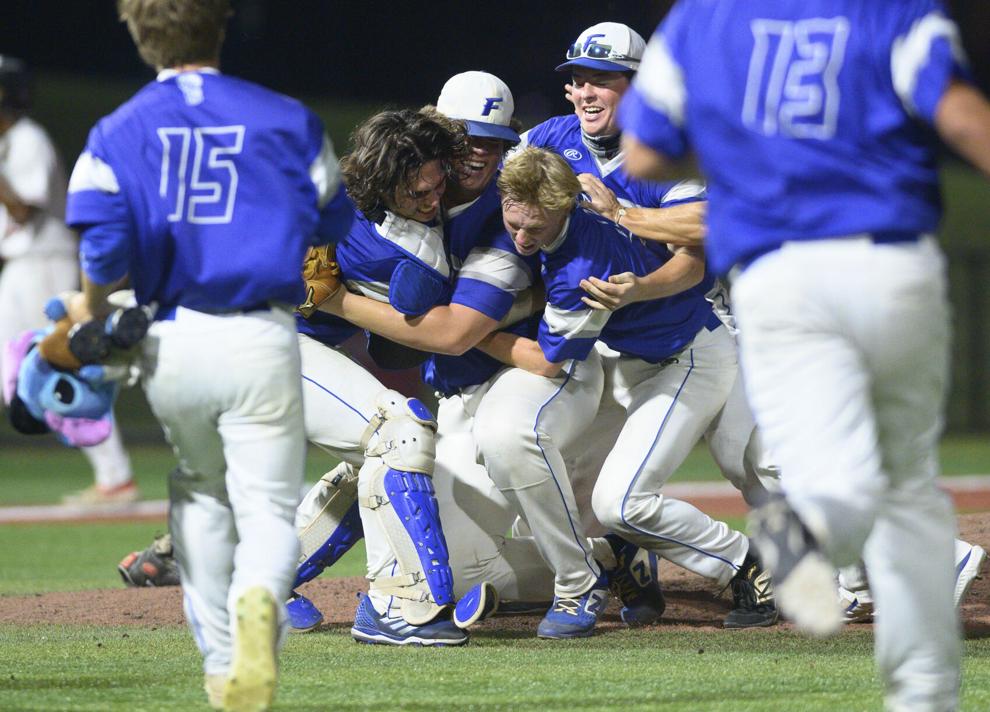 Freeburg vs. Timothy Christian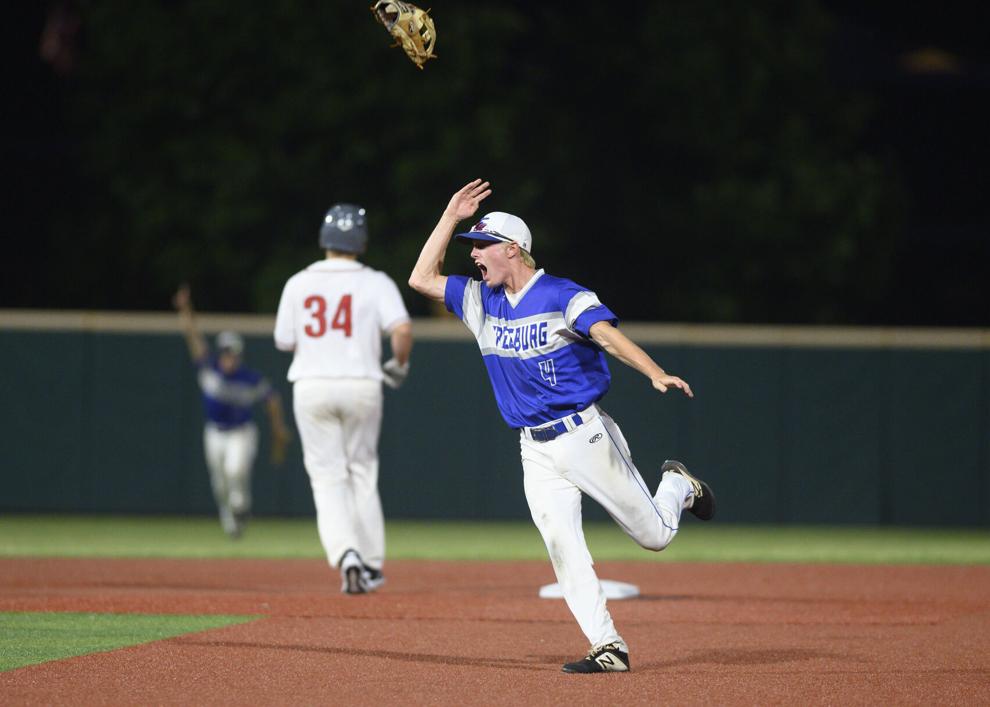 Freeburg vs. Timothy Christian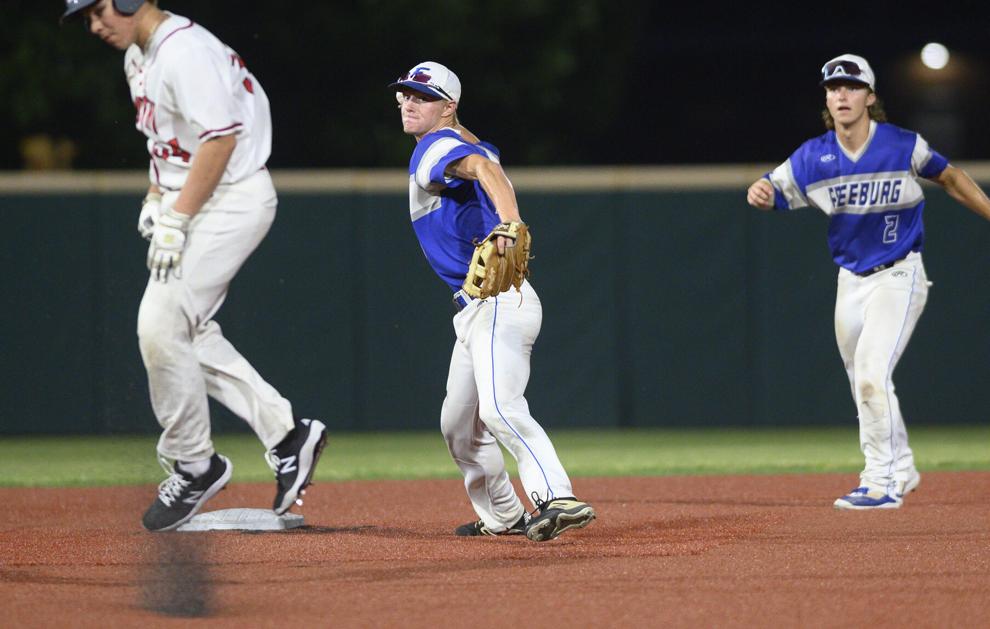 Freeburg vs. Timothy Christian
Freeburg vs. Timothy Christian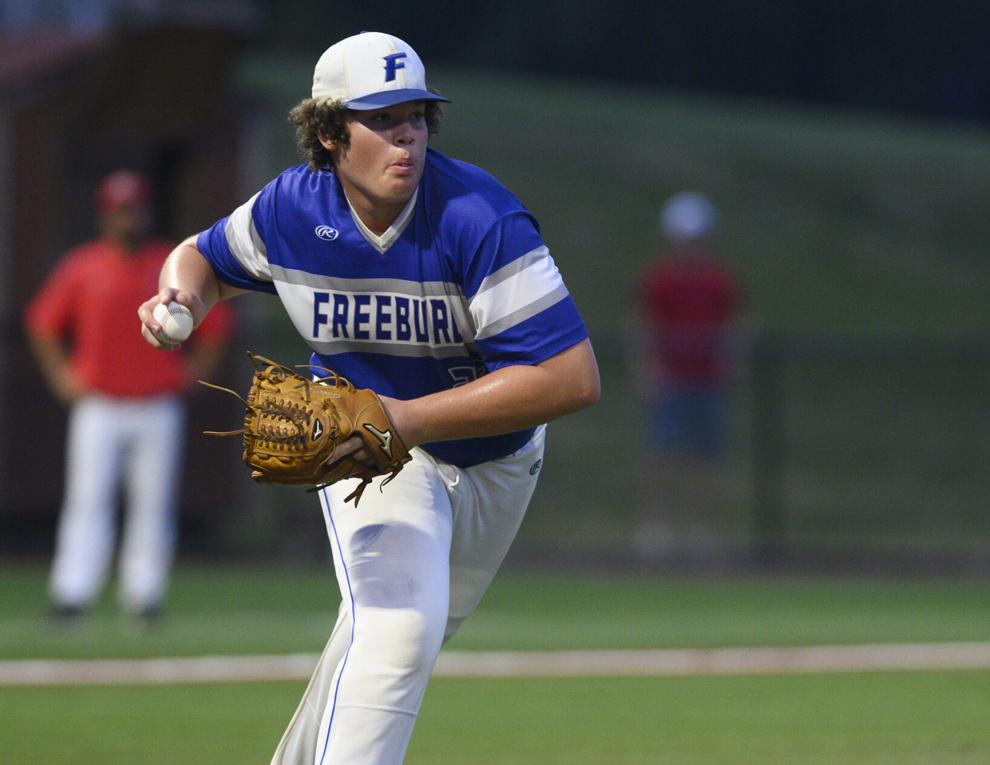 Freeburg vs. Timothy Christian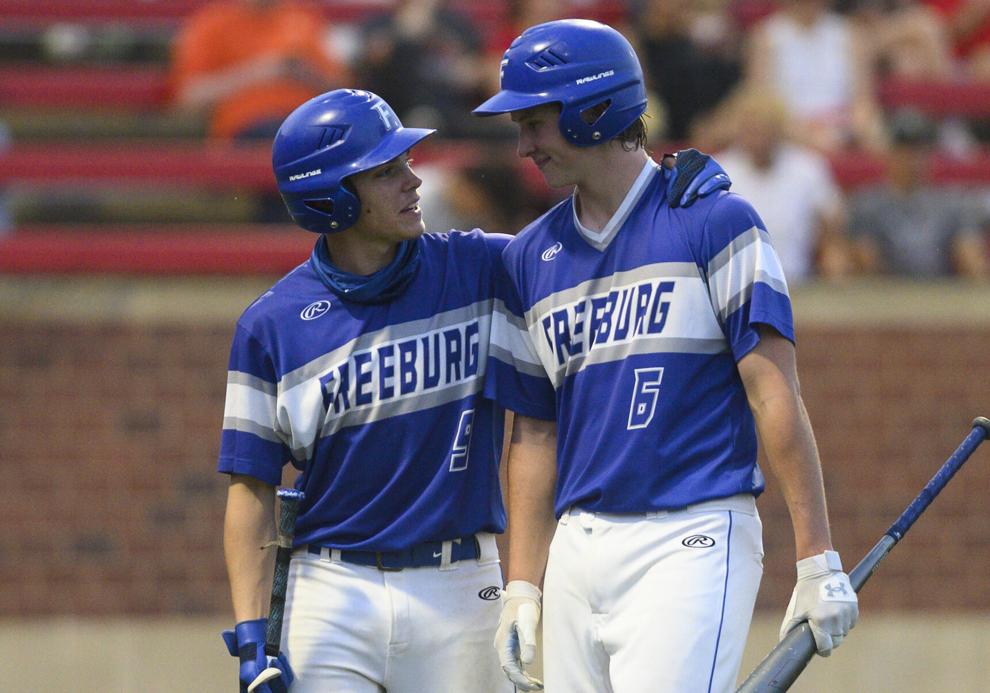 Freeburg vs. Timothy Christian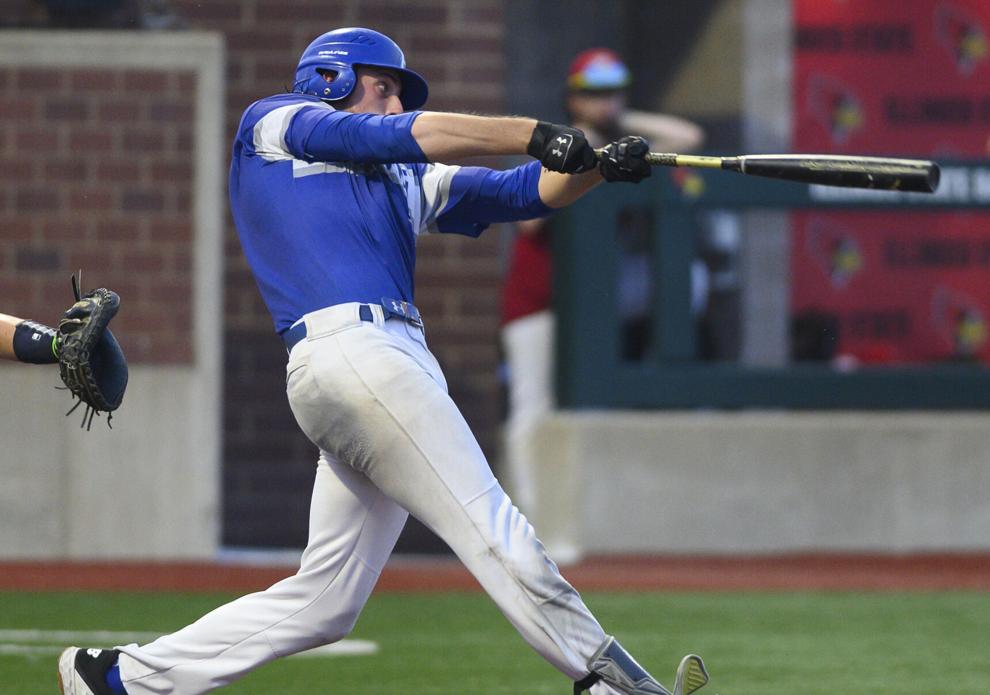 Freeburg vs. Timothy Christian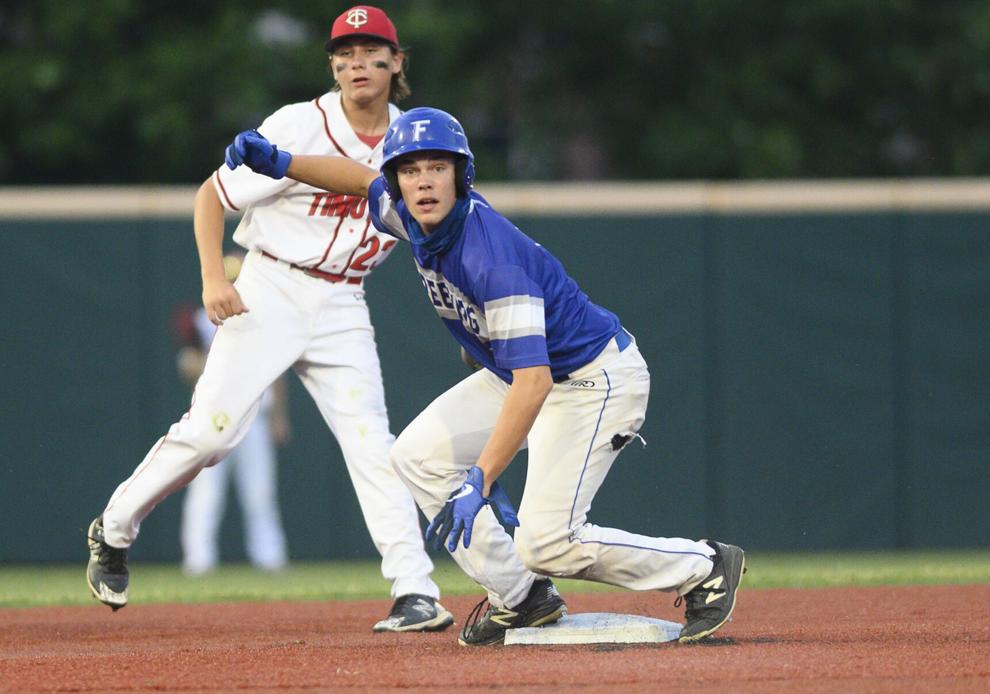 Freeburg vs. Timothy Christian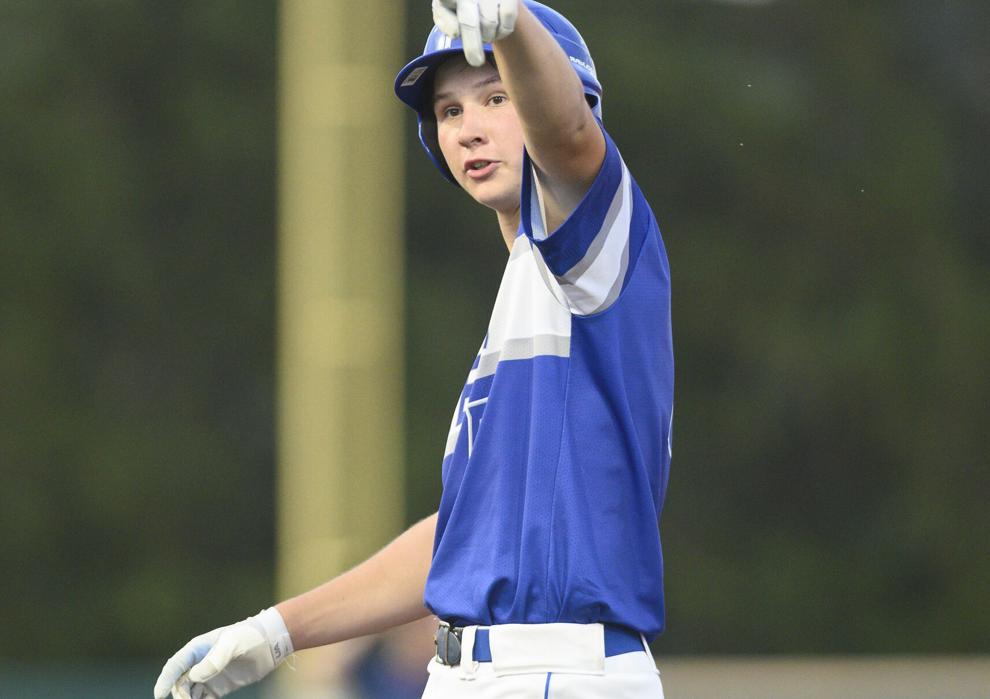 Freeburg vs. Timothy Christian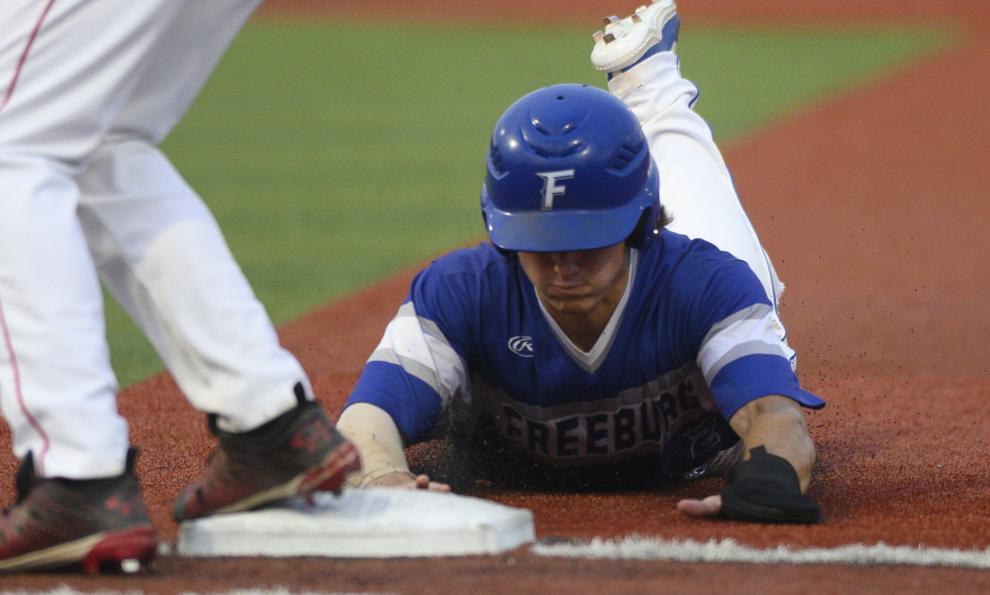 Freeburg vs. Timothy Christian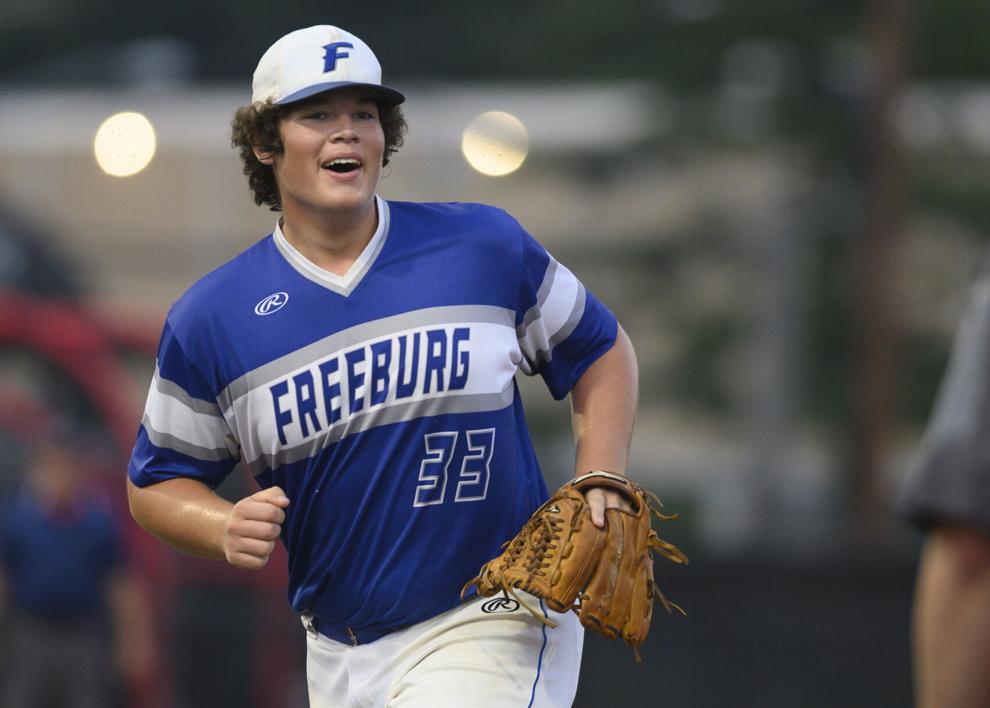 Freeburg vs. Timothy Christian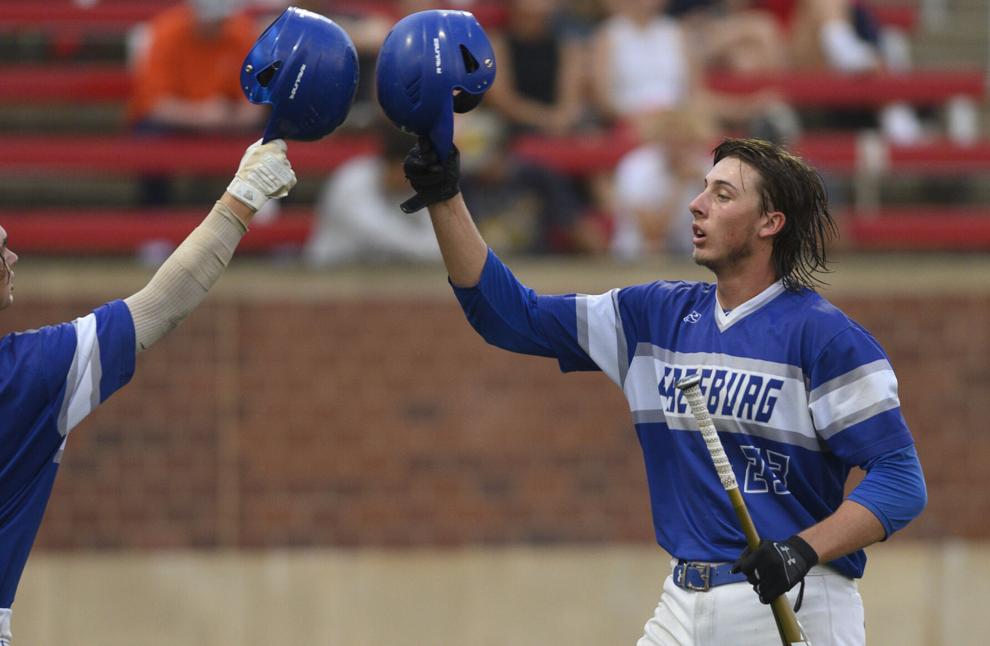 Freeburg vs. Timothy Christian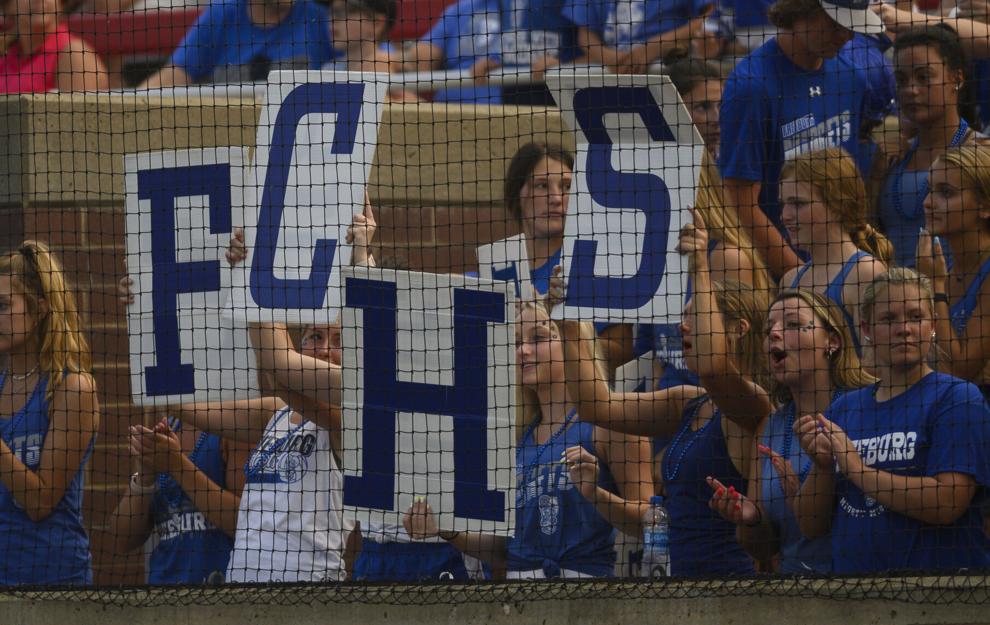 Freeburg vs. Timothy Christian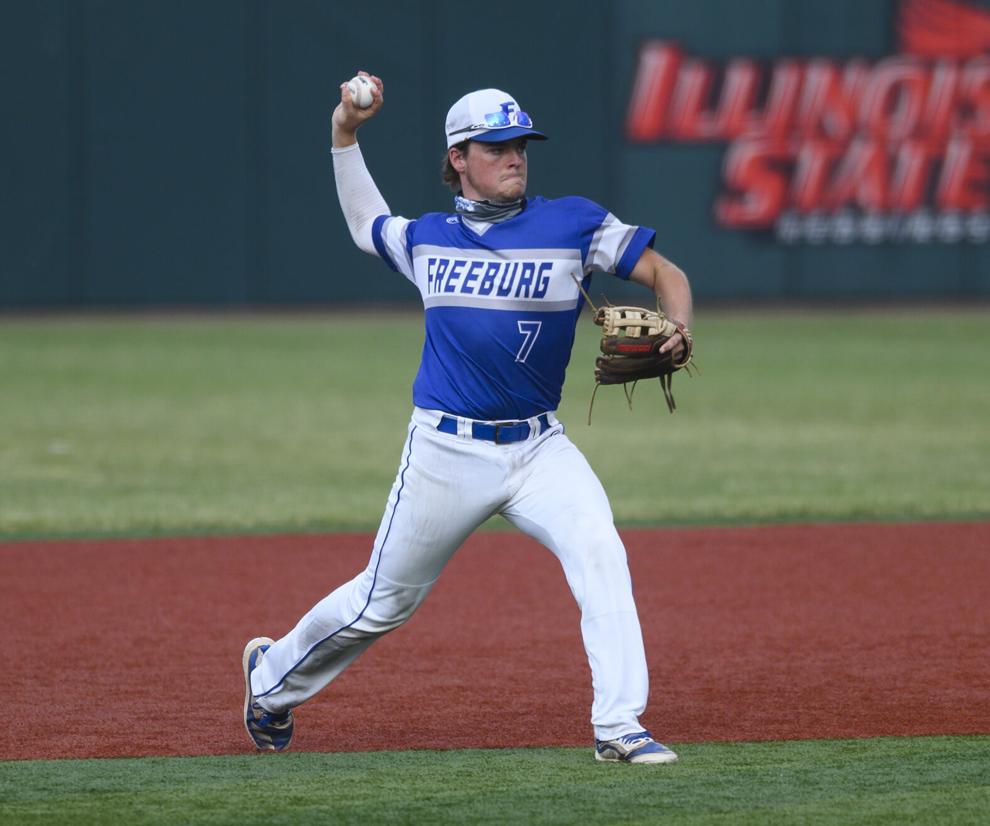 Freeburg vs. Timothy Christian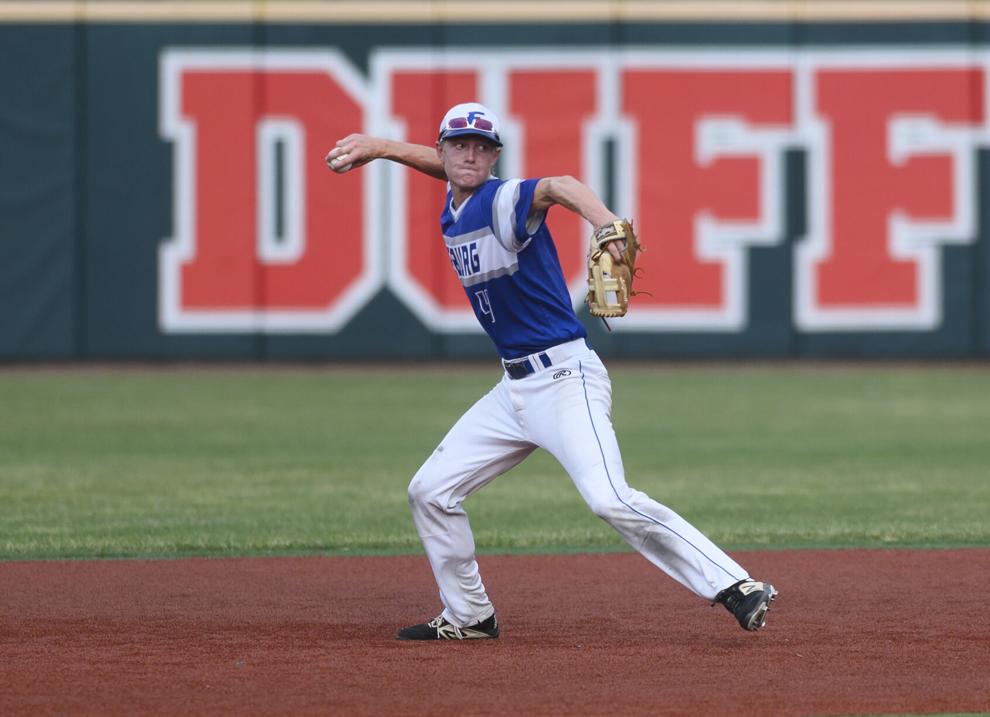 Freeburg vs. Timothy Christian