FREEBURG — It's called Mexican Monday, and it is a big deal to the Freeburg High baseball team.
Freeburg celebrates every Monday victory with a post-game trip to the local Mexican restaurant for dinner.
That establishment likely is running low on supplies.
Freeburg scored early and often on the way to a 12-2 win over Mater Dei in the Class 2A Regional 7C baseball final Monday at Freeburg High.
The Midgets (31-3) are hotter than their favorite after-game dish. They have won 10 in a row and 27 of their last 28.
Freeburg will host Newton (15-10) in a Sectional 7 semifinal at 4:30 p.m. Wednesday.
But first, the Midgets got a chance to fill their bellies. The group, some 30 strong including parents, reveled in the victory and some spicy chow.
"It's good for bonding," senior slugger Colin Brueggemann said. "After the game, we're always hungry."
Pity the poor restaurant staff that has to tend to these hungry high school athletes, including the 6-foot-7, 230-pound Brueggemann, who drilled a no-doubt homer in the first inning to kick-start an early four-run explosion.
Sophomore Lane Otten, who hits leadoff, stands 6-foot-4. He and Brueggemann bat one-two in the order and also rank among the team leaders in overall food consumption.
"We just eat, talk, relax a little," said Otten, who reached base three times in the contest, which was halted in the fifth by the 10-run rule. "It's fun."
Junior pitcher Kamden Casey allowed one run on two hits over 4 2/3 innings. He also looks forward to dinner time.
"We leave pretty big tips, too," Casey said.
The Midgets, who won a state championship in 1989, are harboring similar hopes this season. They have a well-balanced attack and a deadly pitching staff, which surrendered just 25 runs during a 17-game winning streak from April 27-May 21.
Freeburg took control early Monday, building up a 9-0 cushion after two innings,
Brueggemann, who is headed to Johnson County Community College in Overland Park, Kansas, provided the offensive highlight with a mammoth blast over the right field wall in the first inning. He leads the team with 12 homers and 47 RBI, among tops in the area.
"I was looking for a fastball, it was a fastball count 2-1," Brueggemann said. "I got it right where I wanted it and I put a pretty good swing on it."
The next four hitters reached safely following the Brueggemann blast. Cole Sandheinrich added a run-scoring sacrifice fly and Cade Smith followed with an RBI single to push the lead to 3-0.
Freeburg plated five runs in the second and chased Mater Dei starter Parker Johnson, who is headed to Missouri State University. Eli Hoerner, Eli Hill and Smith had the key blows.
Jacob Blomenkamp and Otten added run-scoring hits in a fourth-inning outburst that put the game away.
"We do a really good job of knowing the strike zone," Freeburg coach Drew Gericke said. "Was I shocked that we put 12 (runs) on them? Yes and no. I know the talent of my kids. On the other side, we knew how good the pitchers were that we were facing. So it was really great to see our approach."
Mater Dei (13-11) had won four of its previous six games and came into the contest with plenty of momentum. Senior Garret Hodous had the offensive highlight with a solo home run.
"It just kind of got away from us," Mater Dei coach Jared Green said. "These kids hung in there. I'm proud of them. This season, they showed up to work every single day."
Class 2A Regional 7C baseball final: Freeburg 12, Mater Dei 2 (5)
Freeburg vs. Mater Dei baseball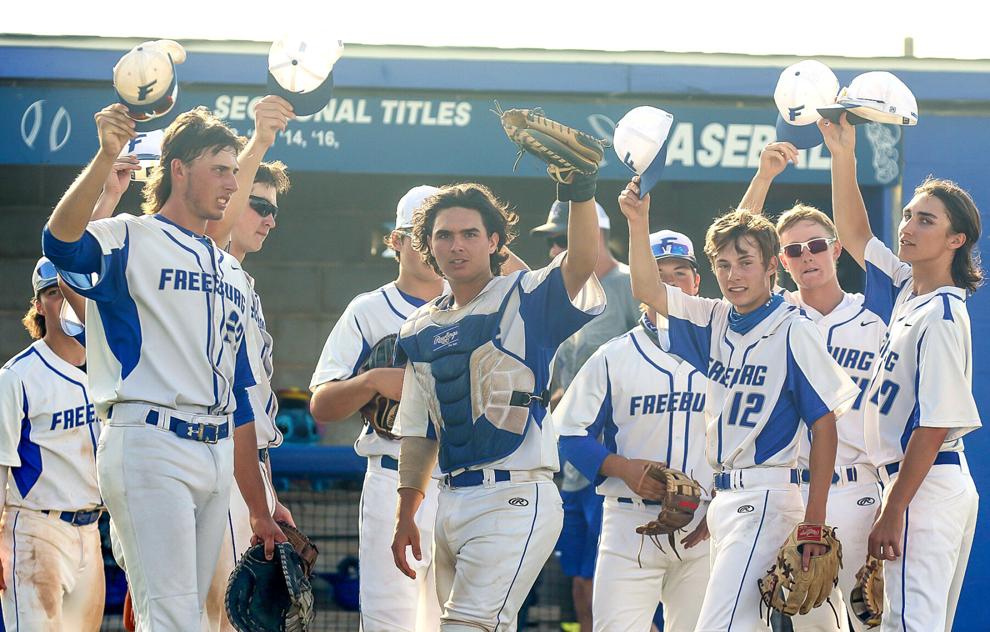 Freeburg vs. Mater Dei baseball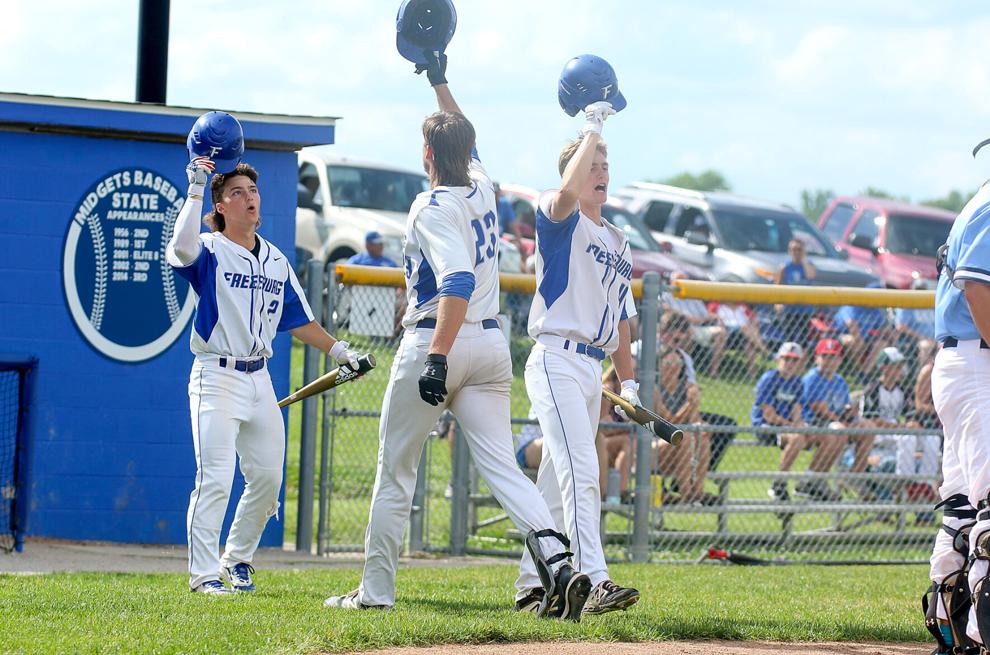 Freeburg vs. Mater Dei baseball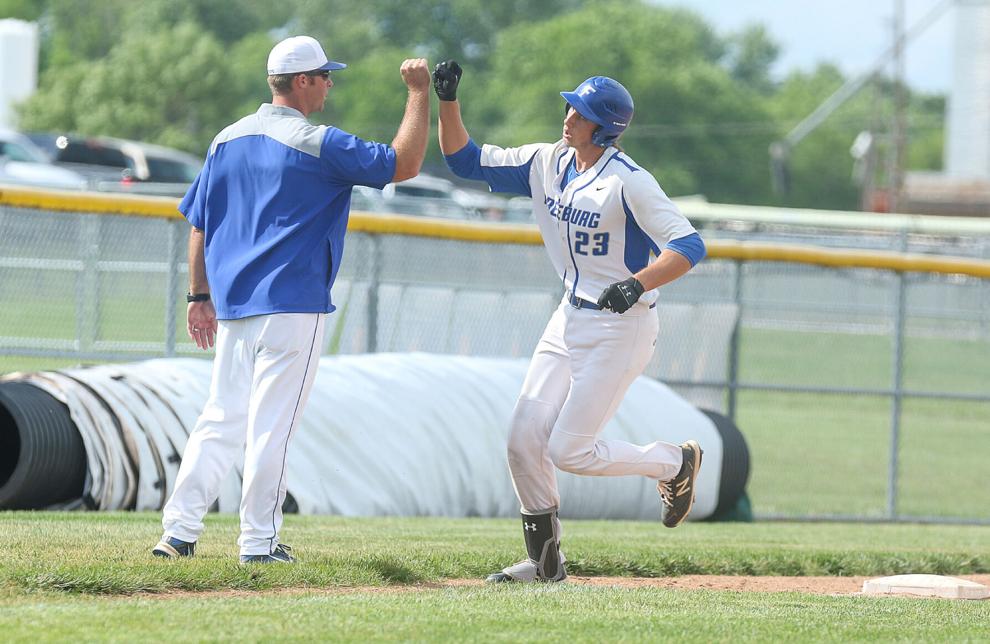 Freeburg vs. Mater Dei baseball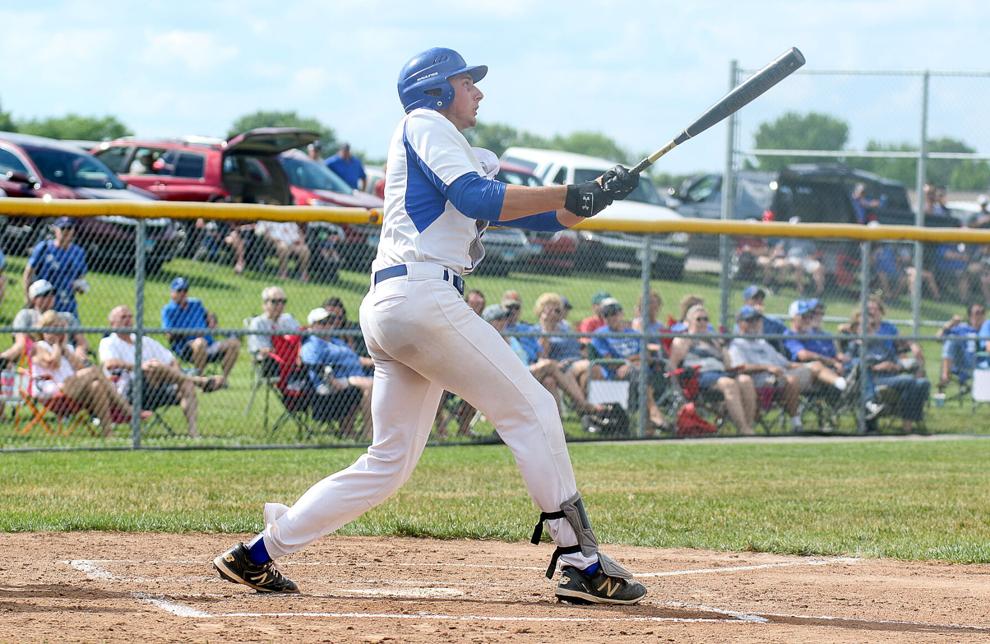 Freeburg vs. Mater Dei baseball
Freeburg vs. Mater Dei baseball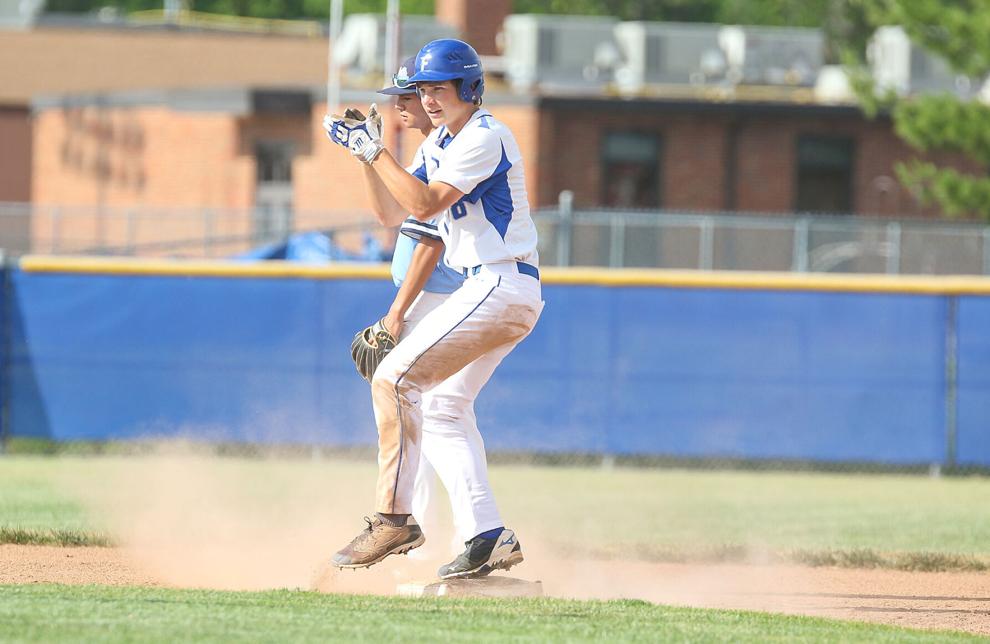 Freeburg vs. Mater Dei baseball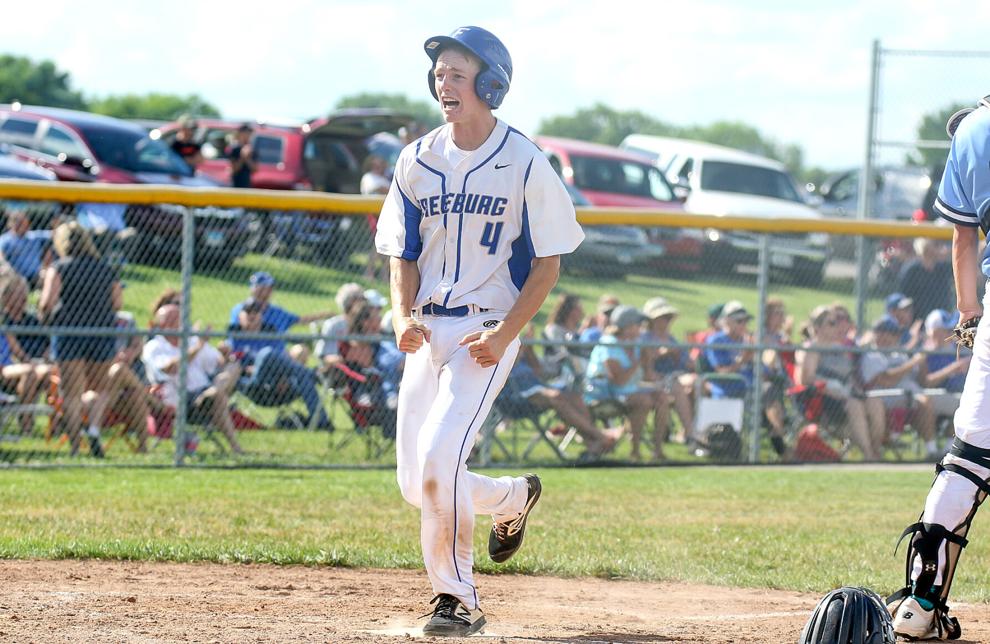 Freeburg vs. Mater Dei baseball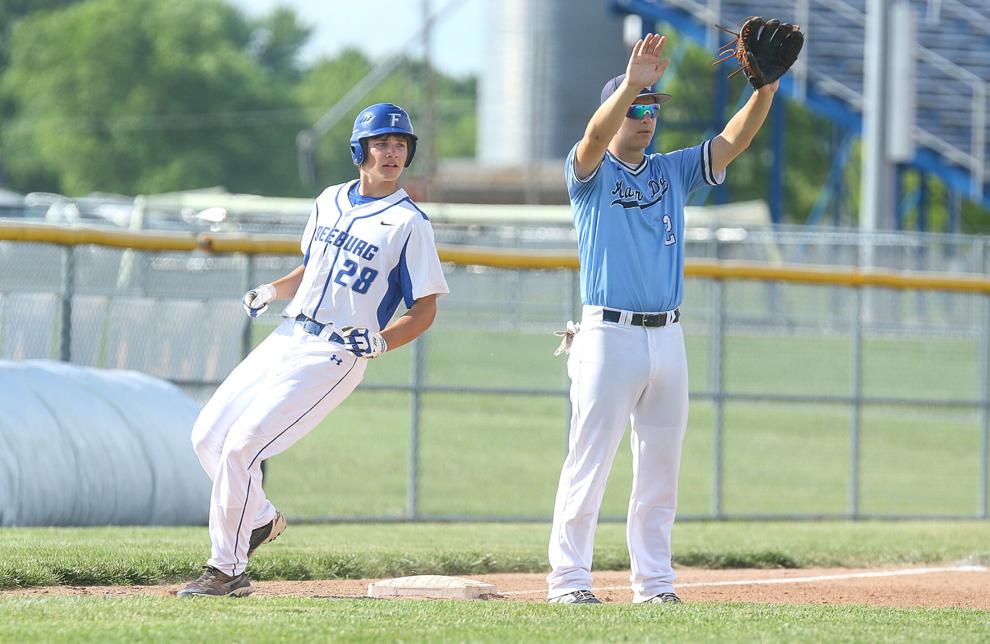 Freeburg vs. Mater Dei baseball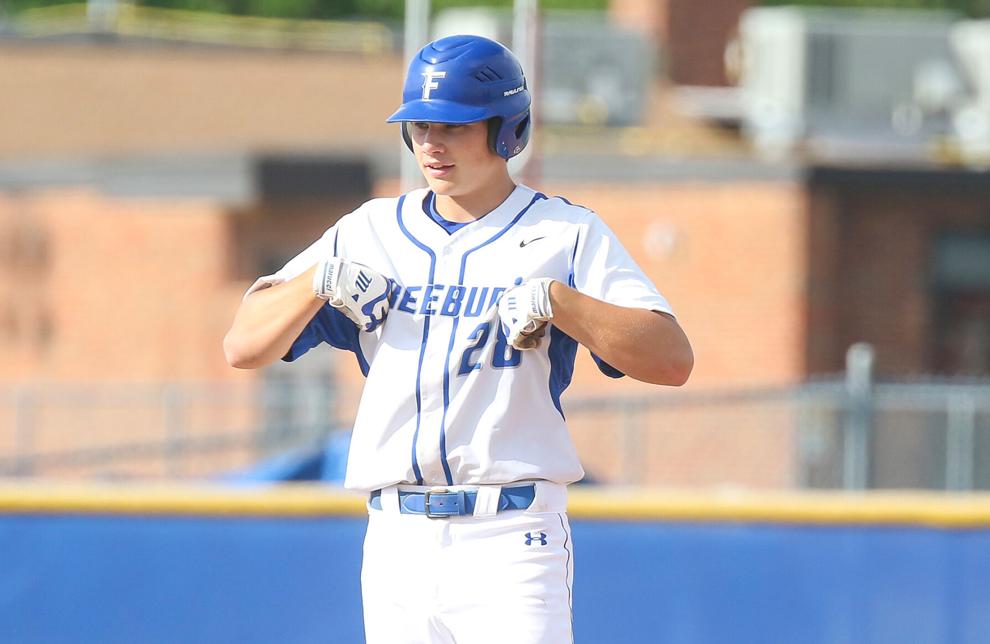 Freeburg vs. Mater Dei baseball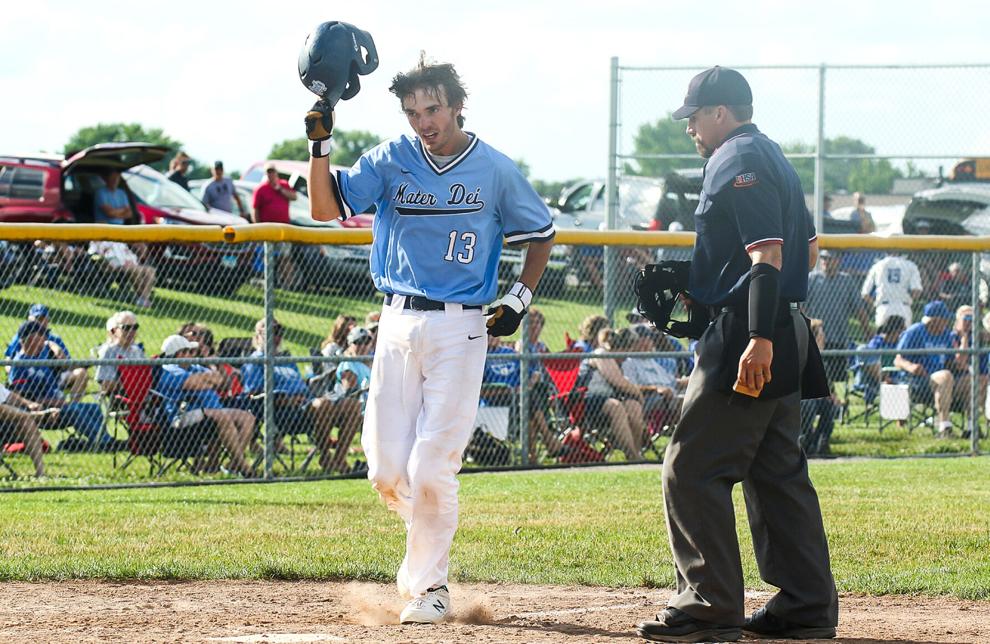 Freeburg vs. Mater Dei baseball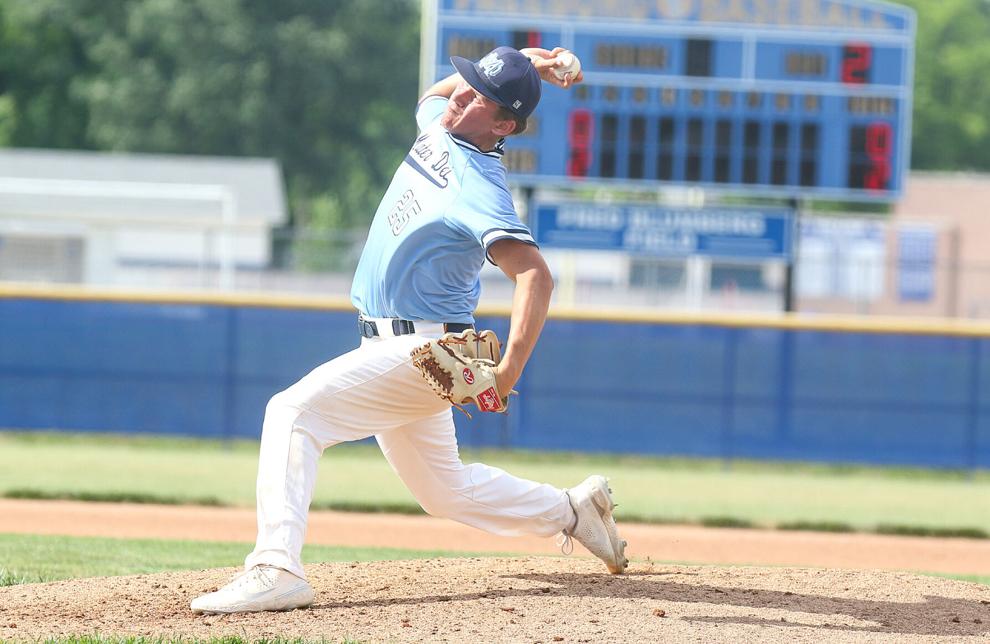 Freeburg vs. Mater Dei baseball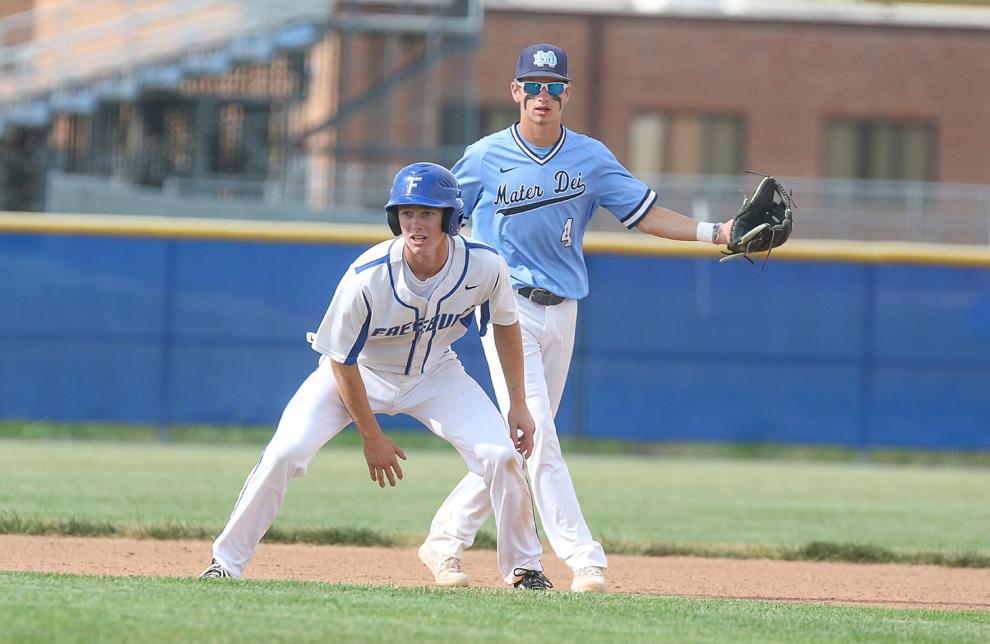 Freeburg vs. Mater Dei baseball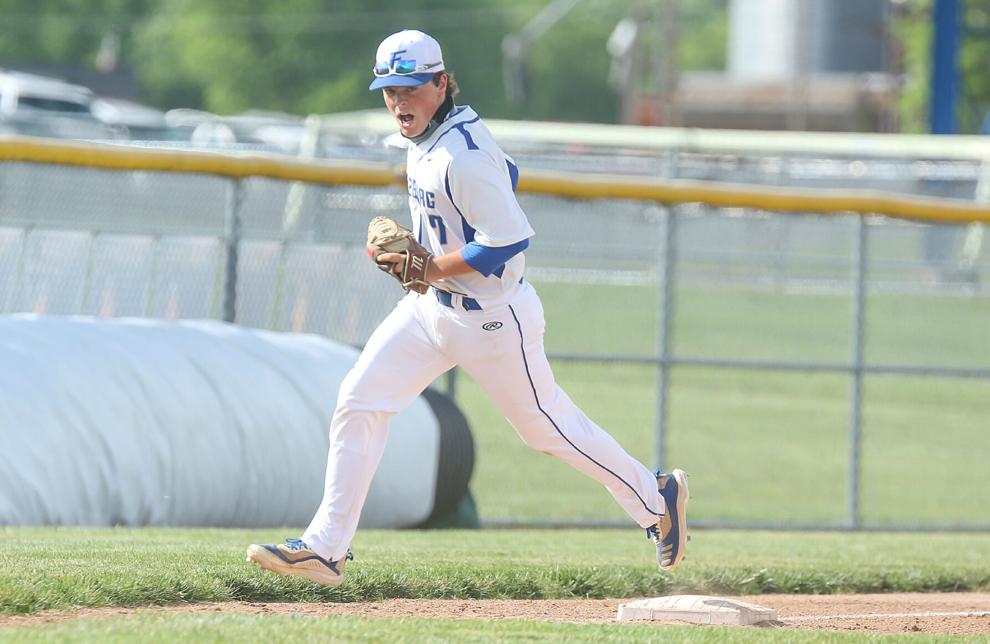 Freeburg vs. Mater Dei baseball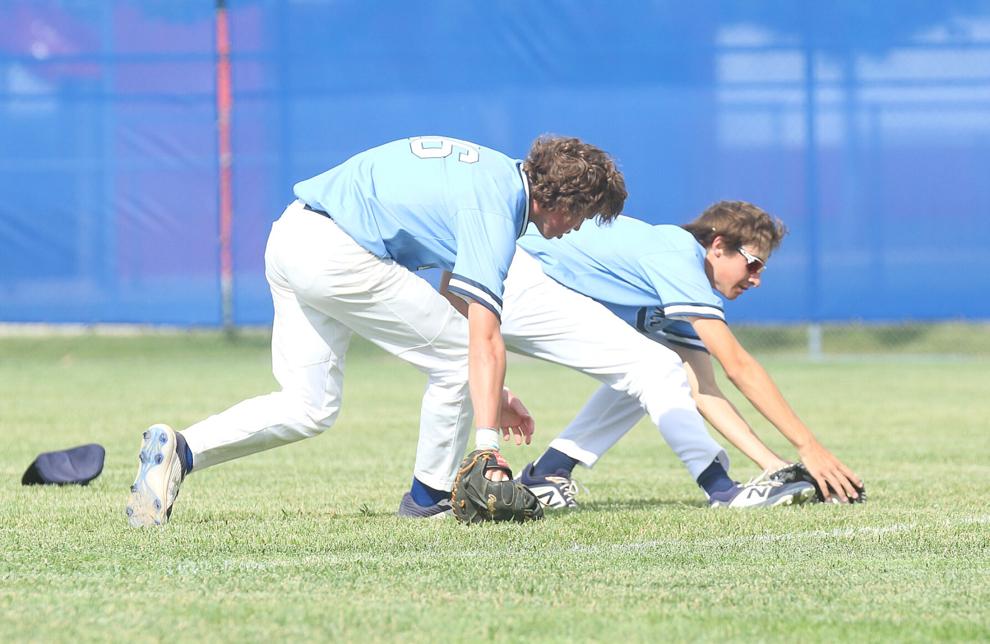 Freeburg vs. Mater Dei baseball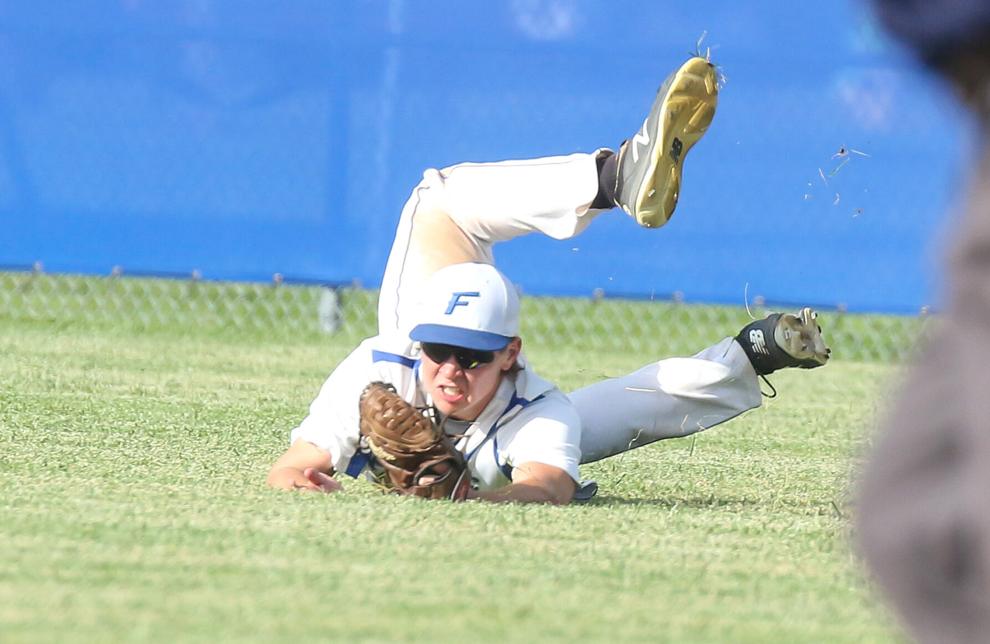 Freeburg vs. Mater Dei baseball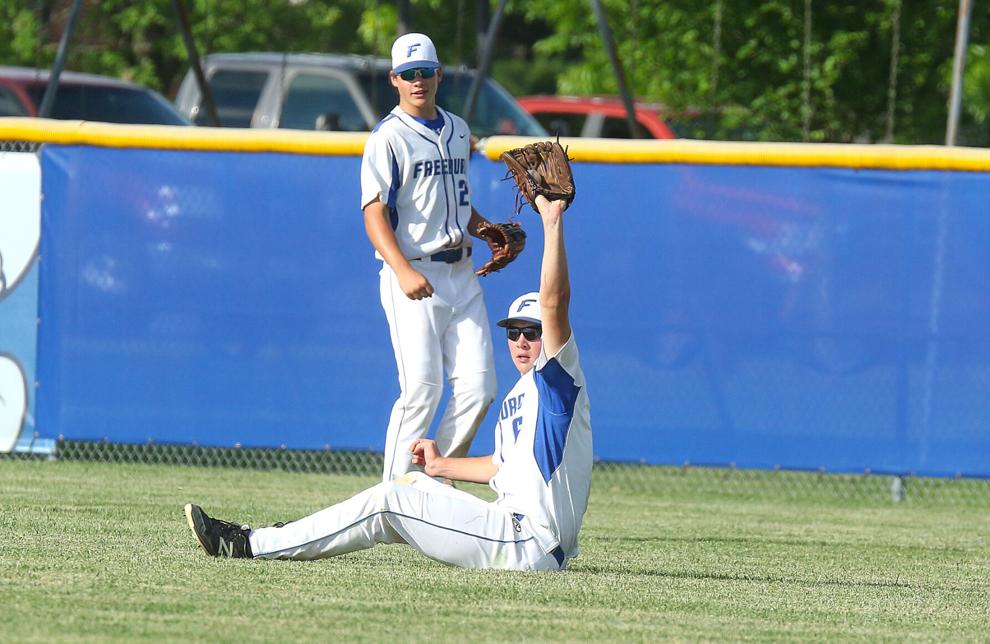 Freeburg vs. Mater Dei baseball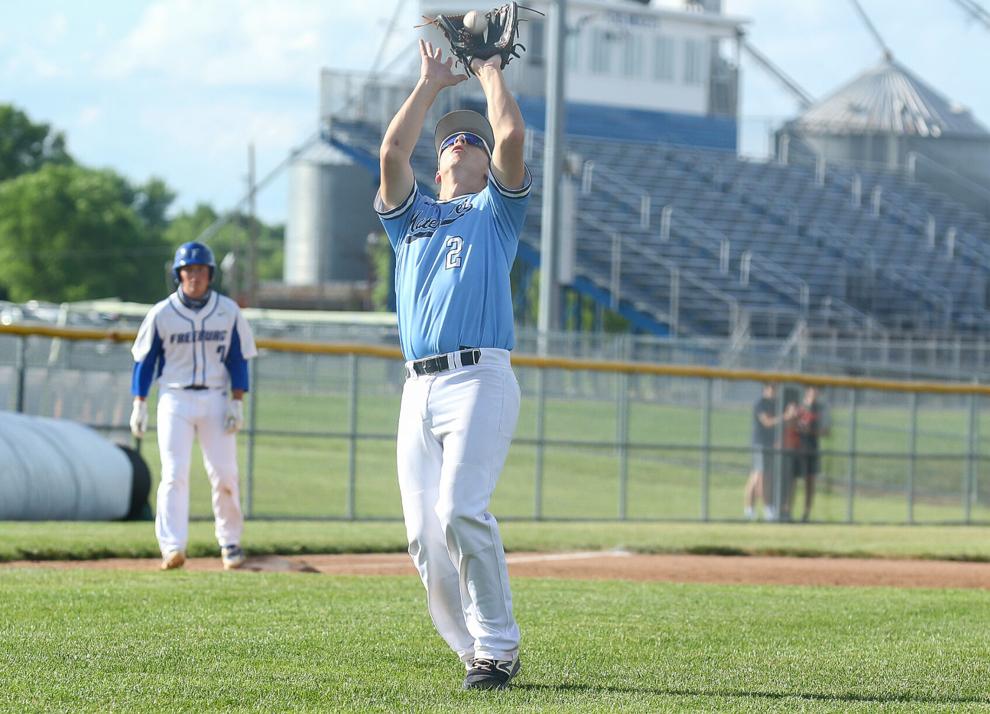 Freeburg vs. Mater Dei baseball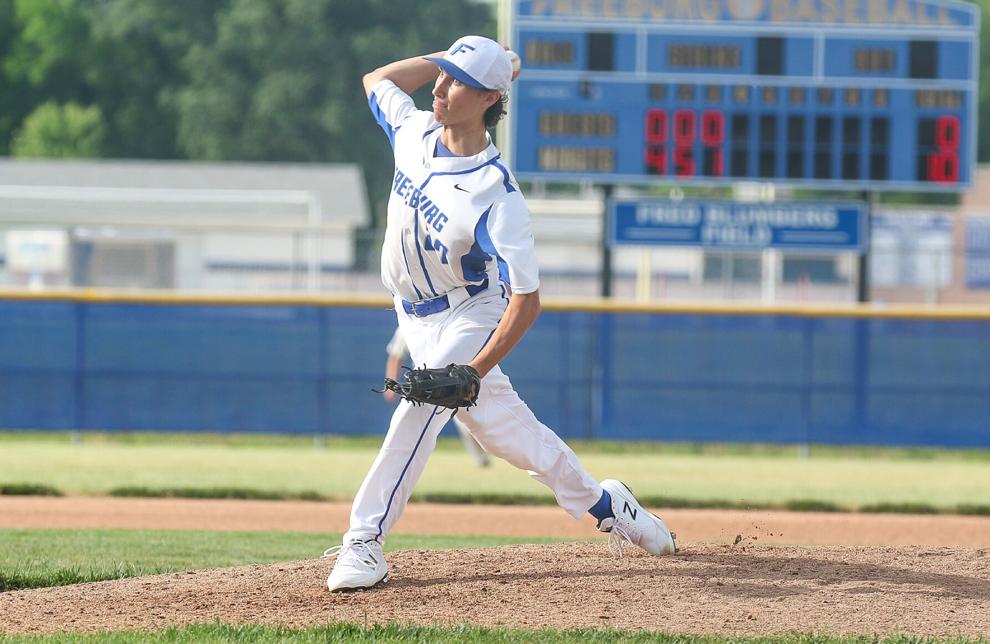 Freeburg vs. Mater Dei baseball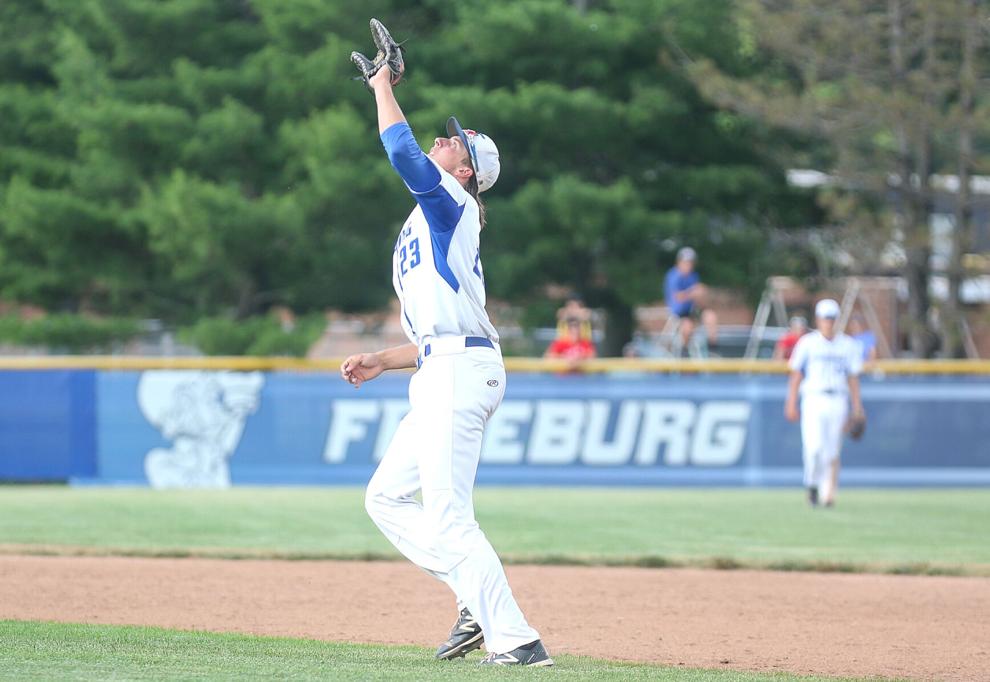 Freeburg vs. Mater Dei baseball