O'FALLON, MO. — Bryce Mayer knew he had a tough act to follow.
The Borgia right-hander heard all about it Friday morning during the Knights' bus ride to CarShield Field.
Pitching less than 24 hours after teammate Joe Schmidt tossed a no-hitter in a Class 4 state semifinal win over Helias, Mayer was a little on edge entering the championship contest against Westminster.
"All my teammates were kidding me that the only way I could top that would be to come out and throw a perfect game," Mayer said. 
Mayer wasn't perfect — but he came very close.
The crafty junior backed up his teammate's gem with an impressive complete-game two-hitter to help the Knights to a 13-1 win in the six-inning title tilt.
Borgia (23-7) used another stellar pitching performance and some small ball to claim the first baseball title for the Washington-based Catholic school.
The Knights pushed across seven runs in the third inning on four hits and three errors. They sent 12 batters to the plate and only hit two balls out of the infield.
That salvo was more than enough for Mayer (6-0), who was almost as impressive as Schmidt had been Thursday.
"(Schmidt) told me before the game that he did it (a no-hitter), so I'd better do it to," Mayer said. "He was serious, too."
Mayer did not disappoint. He gave an early indication of his mastery by striking out the side in the first inning on the way to an eight-strikeout, 87-pitch performance. Mayer gave up a second-inning double to a Luke Linam and a single to Jimmy Obertop in the sixth.
"When he hits his spots and throws his pitches, he's really hard to beat," Borgia senior outfielder/catcher Louie Eckelkamp IV said. "Our whole pitching staff is pretty special."
Eckelkamp, who caught Schmidt's effort Thursday, was one of several teammates who jokingly put the pressure on Mayer prior to the contest.
"I told him, only another no-hitter will do," Eckelkamp said. "But a two-hitter — and a state title — we'll take that."
Mayer and Schmidt were literally untouchable during the two-day event. They combined to strike out 14 and walk four over 13 innings. They tossed an economic 173 pitches — 109 for strikes.
"That's getting the job done," Borgia coach Rob Struckhoff said. "Talk about two guys sticking to a game-plan to a T. They just kept hitting their spots. It was amazing."
Borgia senior Adam Molitor, who serves as Mayer's personal catcher, said his hurler was on fire.
"I could tell in the bullpen before the game that he was a little nervous," Molitor said. "But he came out in the first inning and you could tell he was on. He had it — and he never let go."
Eckelkamp provided the offensive punch with three RBI. Schmidt, Tyler Glosemeyer and Brandon Stahlman drove in two runs each. Spencer Hunter added two singles to the 11-hit attack.
The Knights, who were making their fourth final four appearance but first since 1976, put the game away early with their seven-run outburst that was helped along by three bobbles. All seven runs were unearned.
Eckelkamp had the biggest blow — a two-run, bases-loaded single off the 30-foot big dog wall in right that pushed the lead to 5-0.
"One of the things we're really good at is conveying information to each other," Eckelkamp said. "We see a lot of pitches and help each other out. By the time we come around for our second at-bats, we've got a pretty good idea of what the pitcher is throwing."
Stahlman started the uprising with a walk. Molitor followed with a single and the first run came across when Westminster pitcher Zach Brasier mishandled Foster Lynchard's bunt attempt. Mayer and Schmidt then followed with run-scoring infield singles to set the stage for Eckelkamp's drive.
Hunter and Stahlman each doubled to push the lead to 8-0 in the fourth. Glosemeyer highlighted a five-run outburst in the sixth with a rare two-run sacrifice fly to deep right field.
The Knights won 14 of their final 15 games including back-to-back mercy-rule victories in the final four.
"I think we always knew this was a special group of guys," Eckelkamp said. "When we play our game, there's no one better than us."
Struckhoff made all the right moves down the stretch of the campaign including matching his two pitchers against the teams that best fit their skill set.
"This community is a family and this win is for the whole Borgia family," Struckhoff said.
The Wildcats (29-7) had won their previous five postseason games by a combined 49-4 and carried plenty of momentum into the title contest.
"(The Knights) were definitely the better team today," Westminster coach Dan Petke said. "But, I hope our guys realize that with what they've accomplished this year that they have nothing to hang their heads about."
Borgia vs. Westminster baseball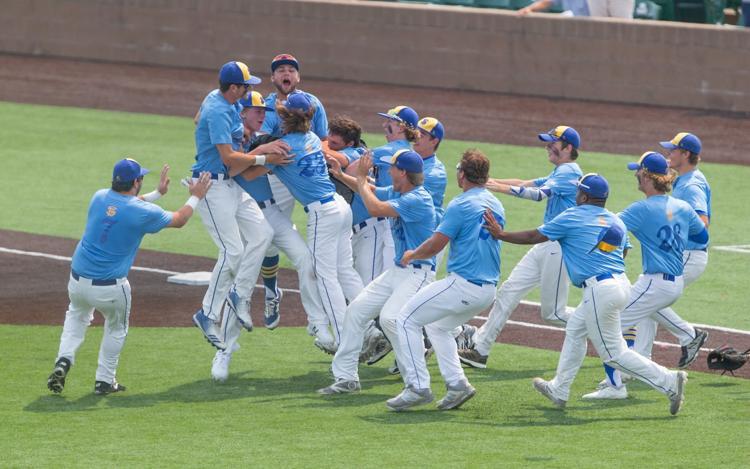 Borgia vs. Westminster baseball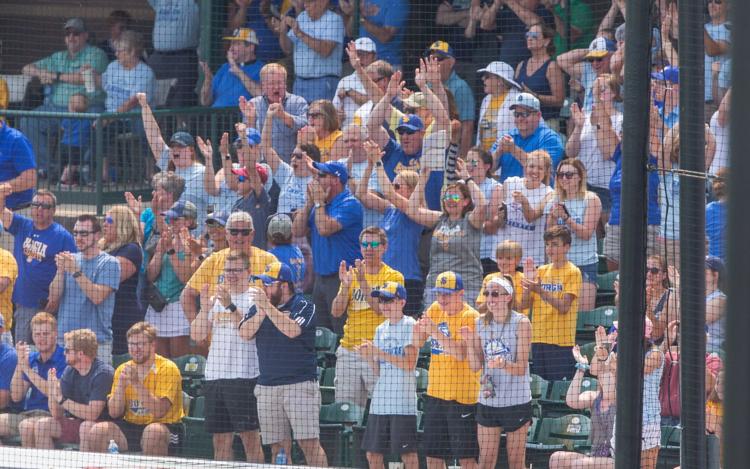 Borgia vs. Westminster baseball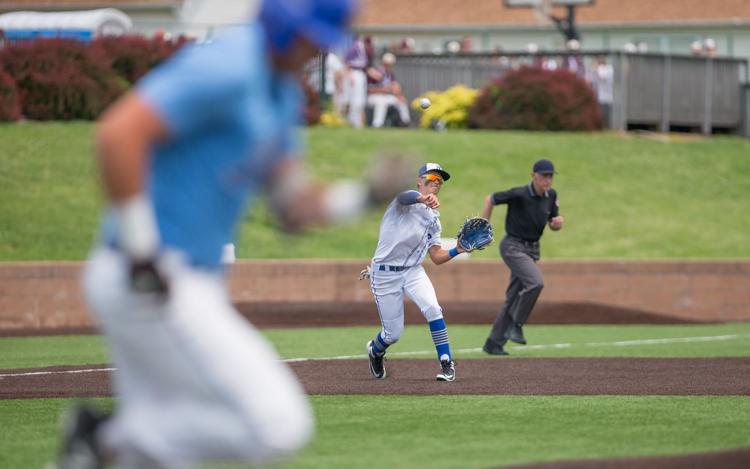 Borgia vs. Westminster baseball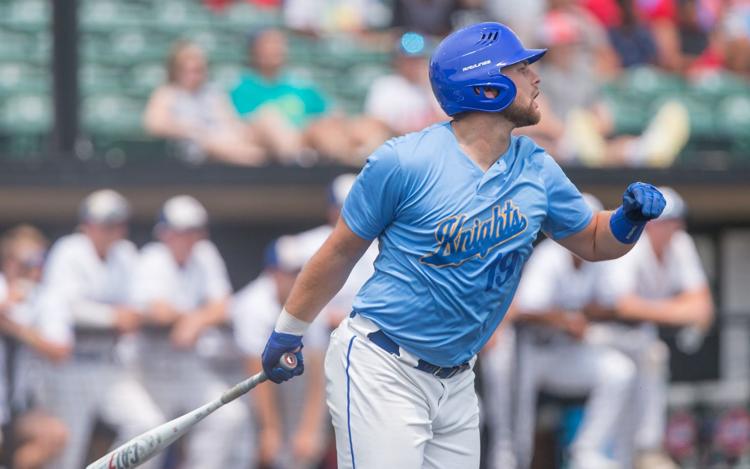 Borgia vs. Westminster baseball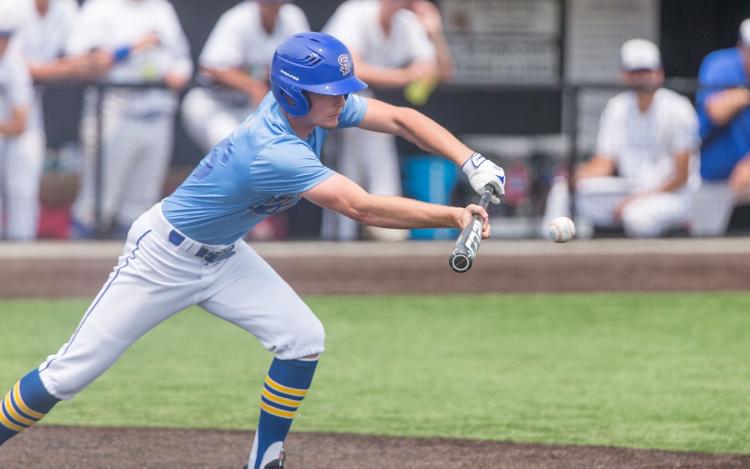 Borgia vs. Westminster baseball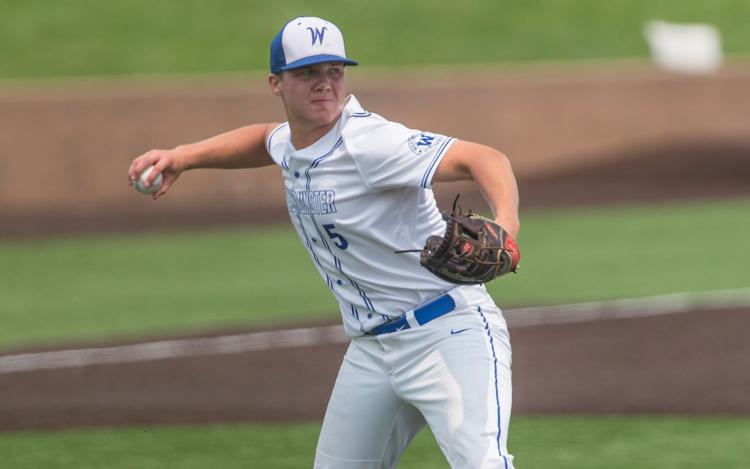 Borgia vs. Westminster baseball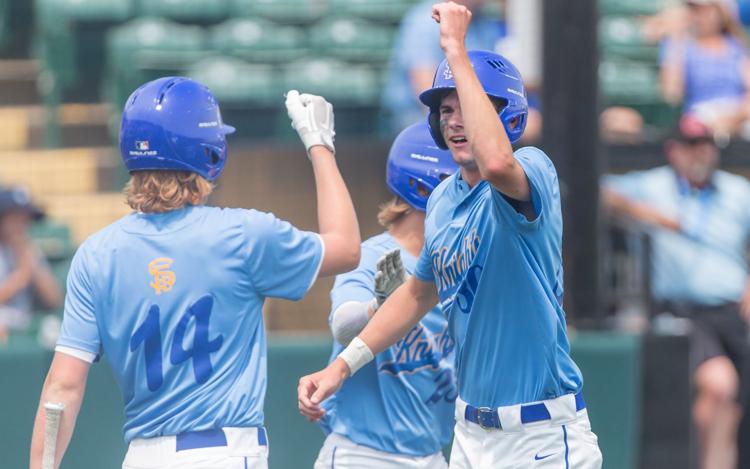 Borgia vs. Westminster baseball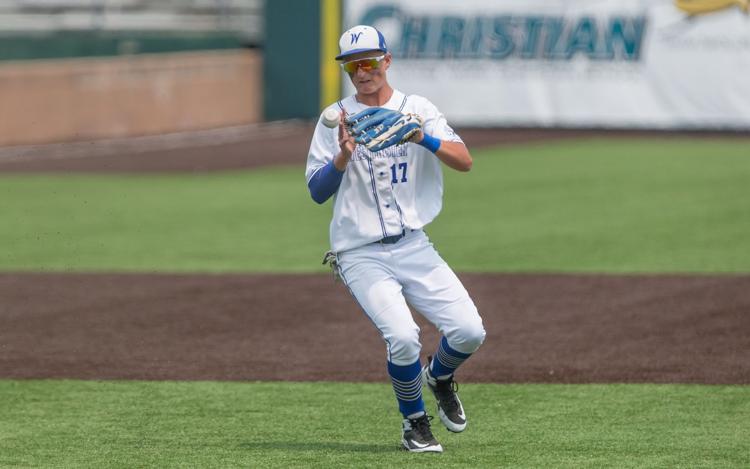 Borgia vs. Westminster baseball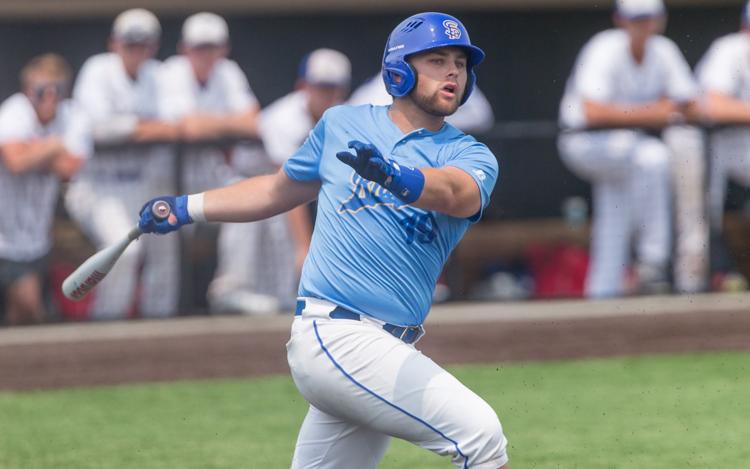 Borgia vs. Westminster baseball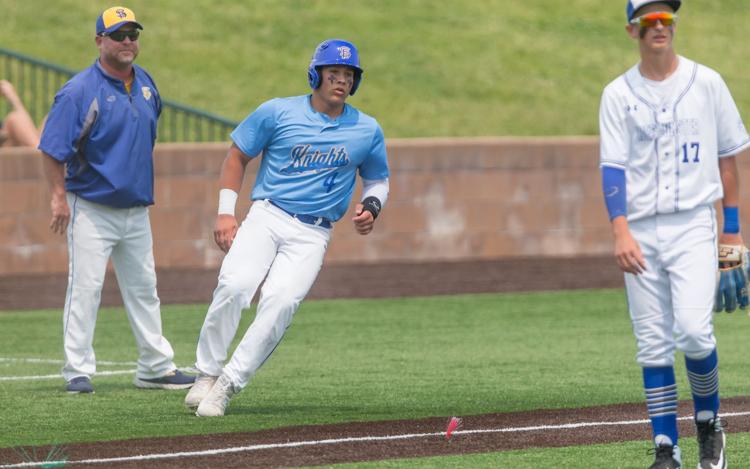 Borgia vs. Westminster baseball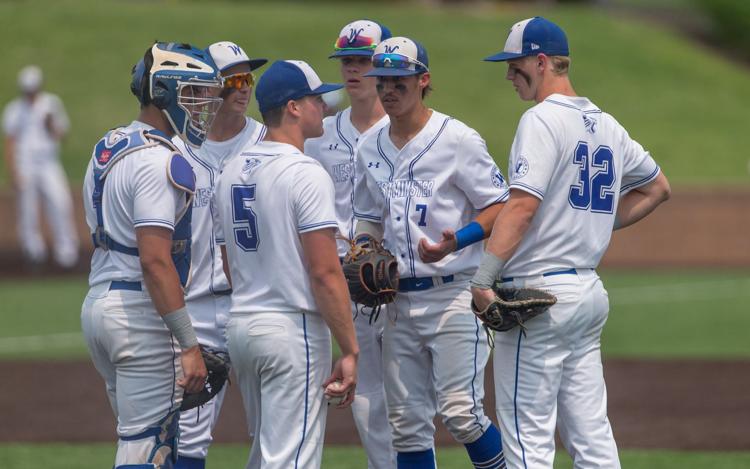 Borgia vs. Westminster baseball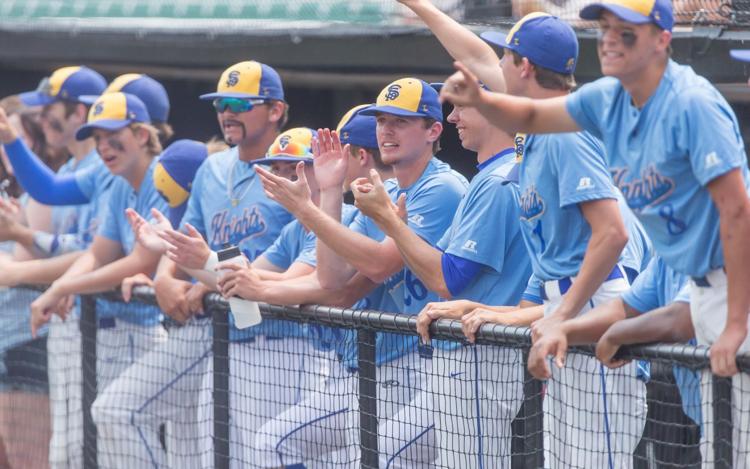 Borgia vs. Westminster baseball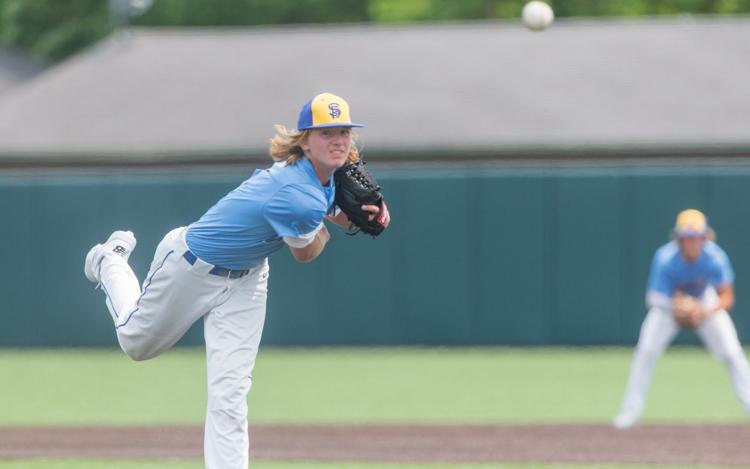 Borgia vs. Westminster baseball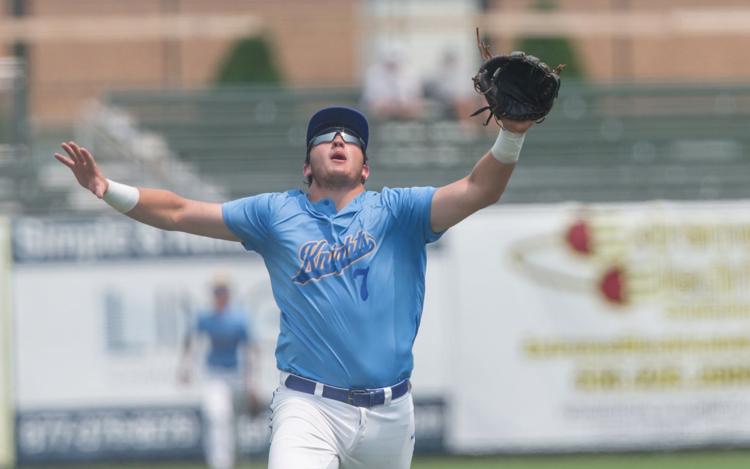 Borgia vs. Westminster baseball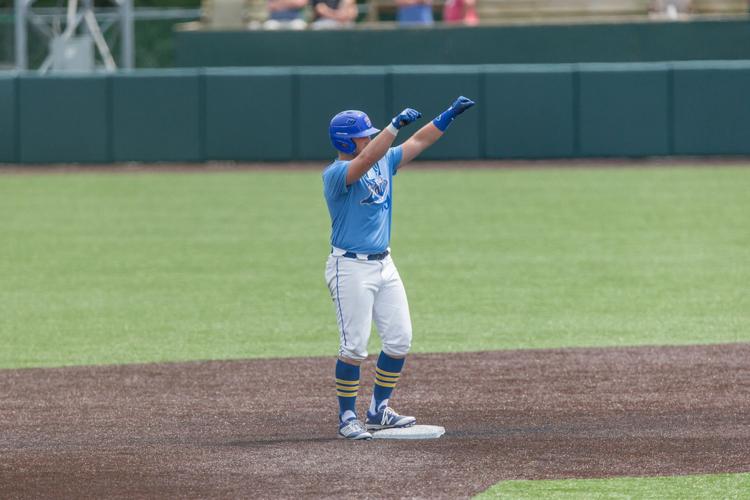 Borgia vs. Westminster baseball
Borgia vs. Westminster baseball